Axios AM
November 20, 2023
👋 Hello, Monday! Smart Brevity™ count: 1,691 words ... 6½ mins. Thanks to Erica Pandey for orchestrating. Edited by Emma Loop and Bryan McBournie.
🕯️ Today is Transgender Day of Remembrance — started in 1999 by Gwendolyn Ann Smith to honor the all-too-many people from the community whose lives were being cut short.
Here's a piece Axios' Ina Fried wrote to mark Transgender Awareness Week, which just concluded.
🚙 Situational awareness: Kyle Vogt — co-founder of Cruise, GM's self-driving car unit — resigned 12 days after the safety recall of all 950 Cruise vehicles due to an accident in San Francisco, Axios' Kia Kokalitcheva reports.
1 big thing: Altman to Microsoft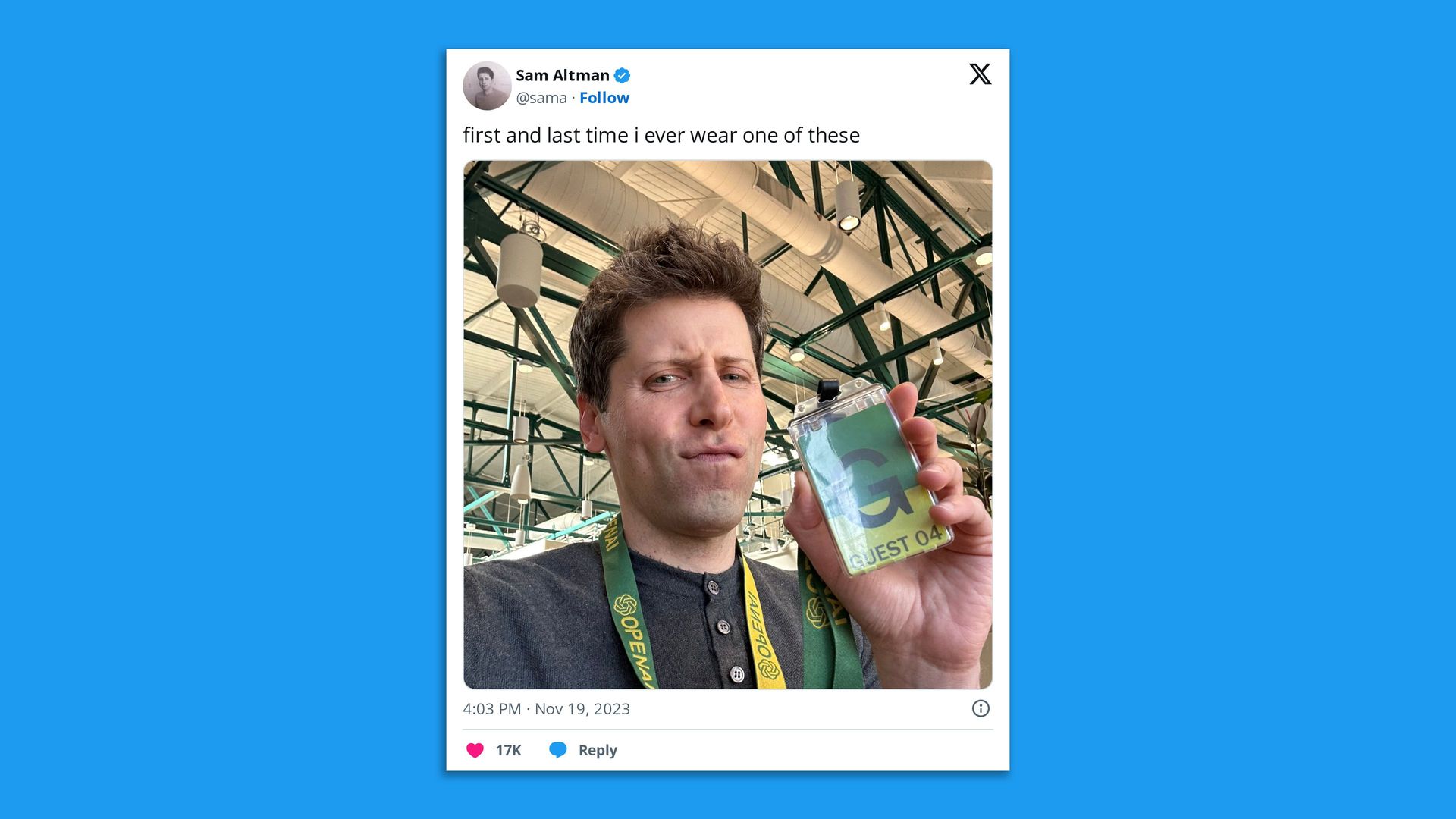 Early this morning, Microsoft announced the hiring of ousted OpenAI CEO Sam Altman and former OpenAI president Greg Brockman to lead a new research unit.
Why it matters: It's a stunning twist after tech's most dramatic 60 hours in decades. Microsoft has been OpenAI's largest investor and partner and has used its products to form the core of its Copilot products, Axios' Ina Fried and Kia Kokalitcheva report.
"We're extremely excited to share the news that Sam Altman and Greg Brockman, together with colleagues, will be joining Microsoft to lead a new advanced AI research team," Microsoft CEO Satya Nadella said in posts on X and LinkedIn.
Altman posted simply: "the mission continues."
Nadella responded, saying he's "super excited" to have Altman join as CEO of the new group: "We've learned a lot over the years about how to give founders and innovators space to build independent identities and cultures within Microsoft, including GitHub, Mojang Studios, and LinkedIn."
Brockman later posted that they "are going to build something new & it will be incredible," adding that the initial team also includes Jakub Pachocki, Szymon Sidor, and Aleksander Madry. All three resigned Friday.
🔎 The intrigue: Rumors swirled all weekend as social media posts from Altman and media reports suggested his return might be imminent.
On Sunday afternoon, Altman posted a selfie (top of item) holding up an OpenAI "guest" badge inside the office and wrote: "first and last time I ever wear one of these."
Many took that as a sign of his imminent return. But it turned out to have a different meaning.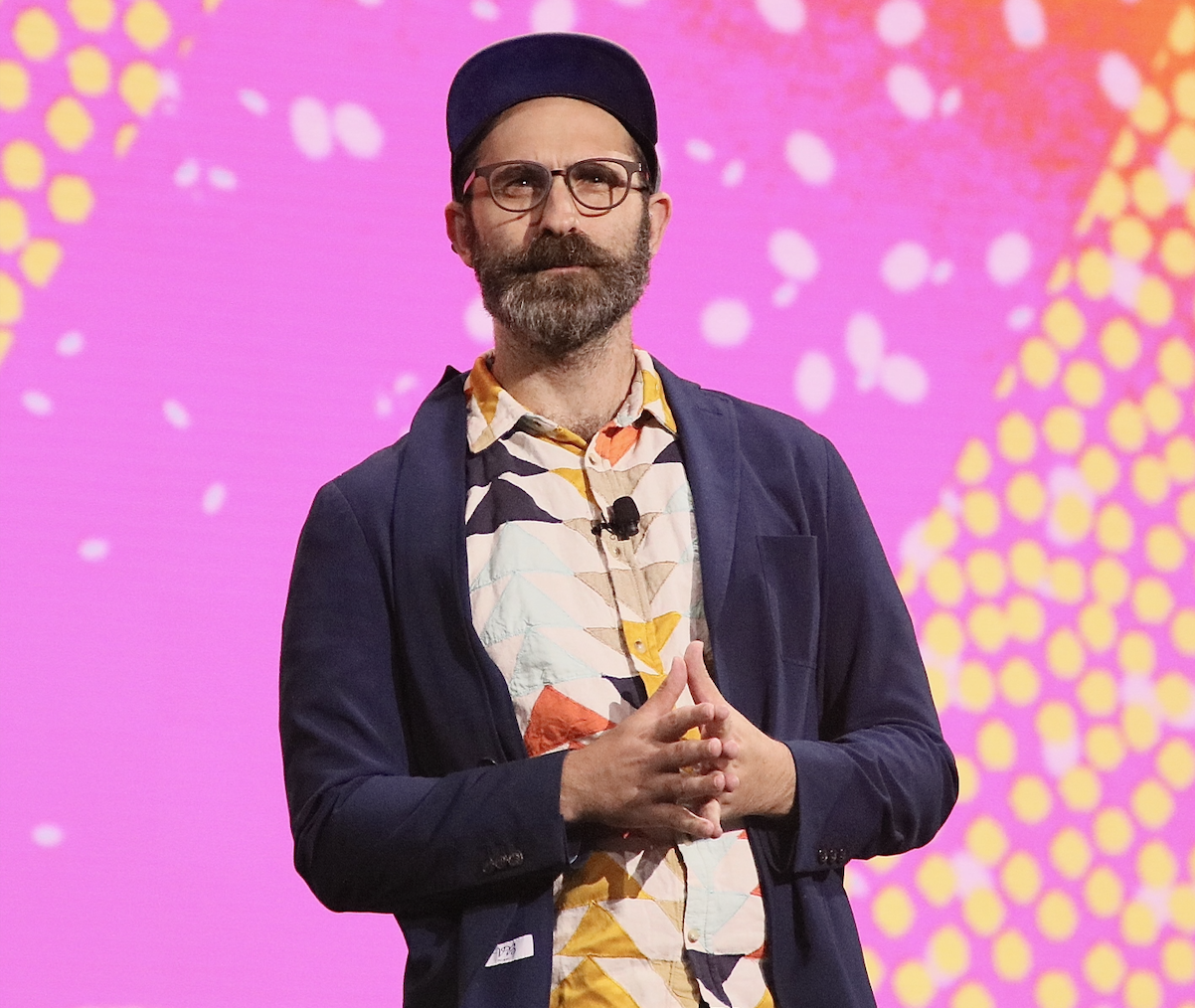 Hours before Microsoft's announcement, OpenAI's board hired Twitch co-founder Emmett Shear as its interim CEO.
Why he matters: Shear, who stepped down as CEO of Amazon-owned Twitch back in March, has vocally supported a "slowdown" of work on advanced AI to ensure it's safe.
💨 Catch up quick: On Friday afternoon, OpenAI announced that Altman would be leaving the company after its board concluded he hadn't been "consistently candid in his communications."
Brockman resigned soon after, with several senior researchers leaving later that day.
CTO Mira Murati was appointed interim CEO on Friday. It's not clear what her status will be following Shear's appointment.
👀 What to watch: Who else leaves OpenAI to join the renegade team at Microsoft — and who leaves to go elsewhere.
The turmoil has also stirred worry at the many startups that depend on OpenAI's products and services.
Shear said in a post about taking the interim job: "OpenAI employees are extremely impressive ... and mission-driven in the extreme. And it's clear that the process and communications around Sam's removal has been handled very badly, which has seriously damaged our trust."
He said his plan for the next 30 days includes: "Hire an independent investigator to dig into the entire process leading up to this point and generate a full report."
Shear's 30-day plan ... Altman's day of drama ... Sign up for Axios AI+.
2. ⚡ Scoop: Ron Klain to Airbnb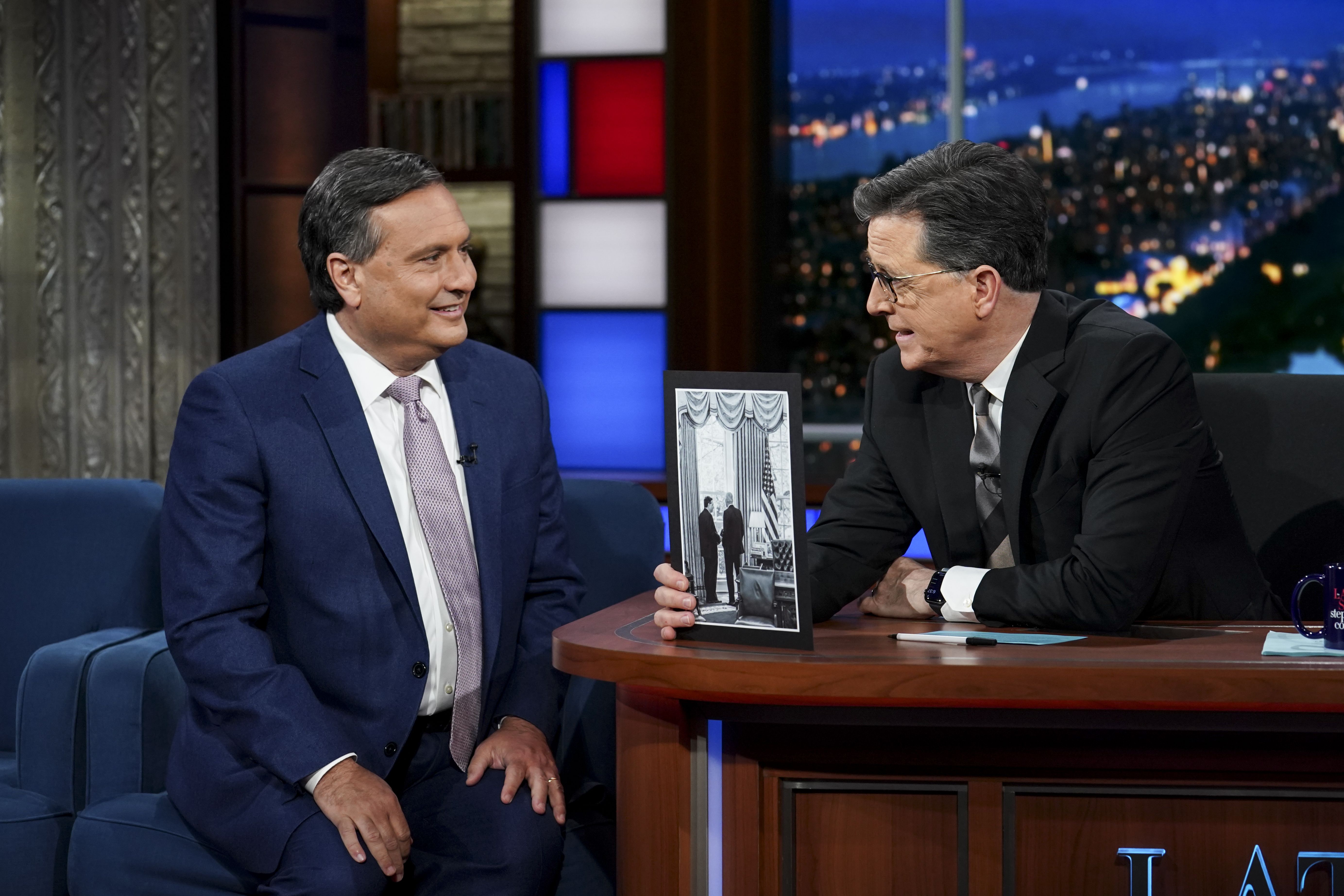 Airbnb will announce today that Ron Klain — former White House chief of staff, and one of Washington's best-connected Democrats — will join the company as chief legal officer on Jan. 1.
Why it matters: It's a surprise twist for the storied career of Klain, who remains a confidant of President Biden, with a big behind-the-scenes voice in his re-election campaign.
The move shows recruiting momentum and continuing innovation for Airbnb, which now has 4 million hosts in nearly every country.
Klain, 62, will report to Airbnb co-founder and CEO Brian Chesky, who says in a forthcoming release: "Ron is both a big-picture strategic thinker and a highly skilled operator, and I'm thrilled he'll be a close advisor."
What's happening: Klain will leave O'Melveny & Myers, which he rejoined as a litigation partner after leaving the White House earlier this year. Klain tells me he wasn't looking to leave the firm, which he loves — he heard about the opening because Airbnb is a client.
"When I spent time with Brian and other senior folks at Airbnb, it was a 'can't say no' moment," he said.
Klain says he'll continue supporting Biden "on my own time and of my own accord," but will no longer do TV appearances for the campaign.
👂 Behind the scenes: Klain tells me that when he went to San Francisco to interview with Chesky and others, he stayed in a guest bedroom in Chesky's home that he lists on Airbnb.
"He's a fantastic host," Klain deadpanned.
3. 🏠 America's aging homebuyers
The U.S. housing market has shattered the stereotypical American dream: The dominant group of homebuyers is getting older.
As housing gets more expensive, the median homebuyer age has jumped 10 years — to 49 — in two decades, Axios' April Rubin writes from new National Association of Realtors data.
The average household income for homebuyers jumped to $107,000, up $20,000 from last year.
💡 What's happening: Rising college costs, shaky job security and the burden of retirement savings "have made it more difficult for younger people to establish a foothold with their personal finances," BankRate senior economic analyst Mark Hamrick says.
4. Remembering Rosalynn Carter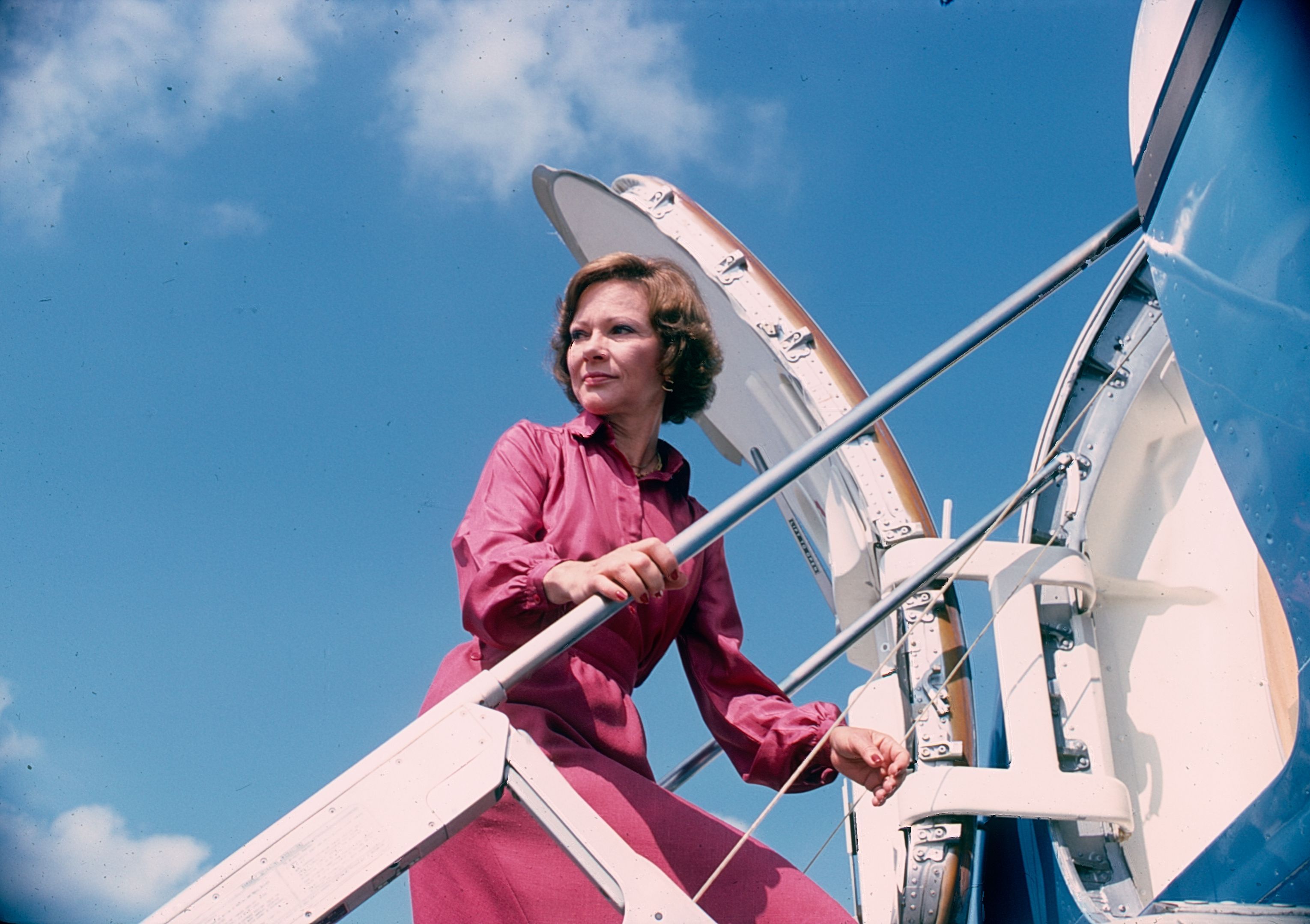 Former first lady Rosalynn Carter, a global humanitarian and trailblazer for mental health, died at home on Sunday in Plains, Georgia, at 96 years old.
She was a powerful, hands-on figure in the career of her husband, former President Jimmy Carter, who at 99 is the longest-living president in history.
But she paved her own legacy by championing mental health and women's rights, and participating in policymaking, Axios' Sareen Habeshian and Emma Hurt write.
"Rosalynn was my equal partner in everything I ever accomplished," the former president, who entered hospice care in February, said in a statement.
🔎 Zoom in: The longest-married American presidential couple tied the knot in 1946 in their small hometown of Plains after knowing each other almost their whole lives.
The couple returned to Plains after leaving the White House and remained based there ever since — in the same house they built in 1961.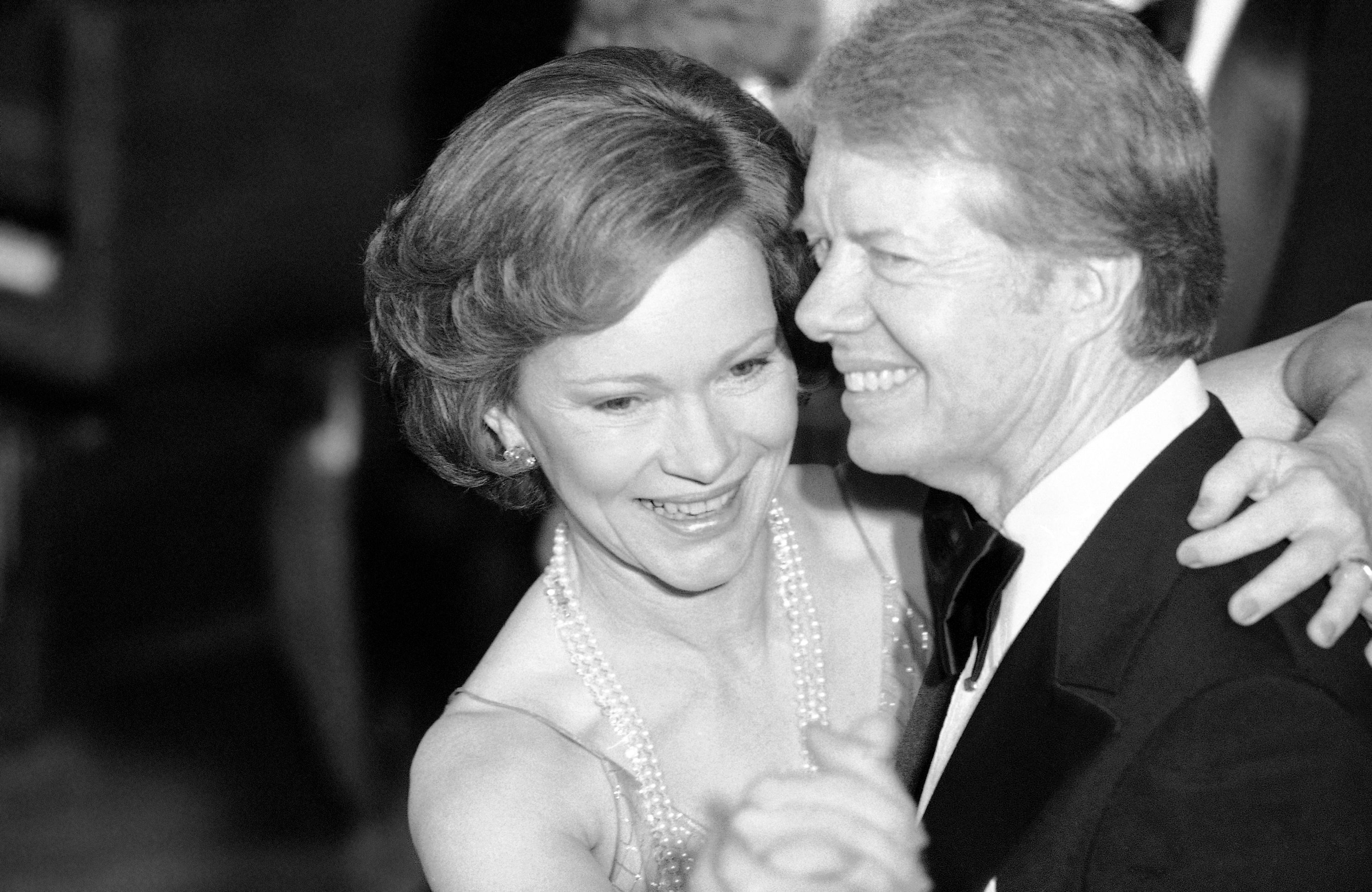 The last word: Asked once how she would like to be remembered, Rosalynn Carter said: "I would like for people to think that I took advantage of the opportunities I had and did the best I could."
5. 🦊 Scoop: Lachlan in Ukraine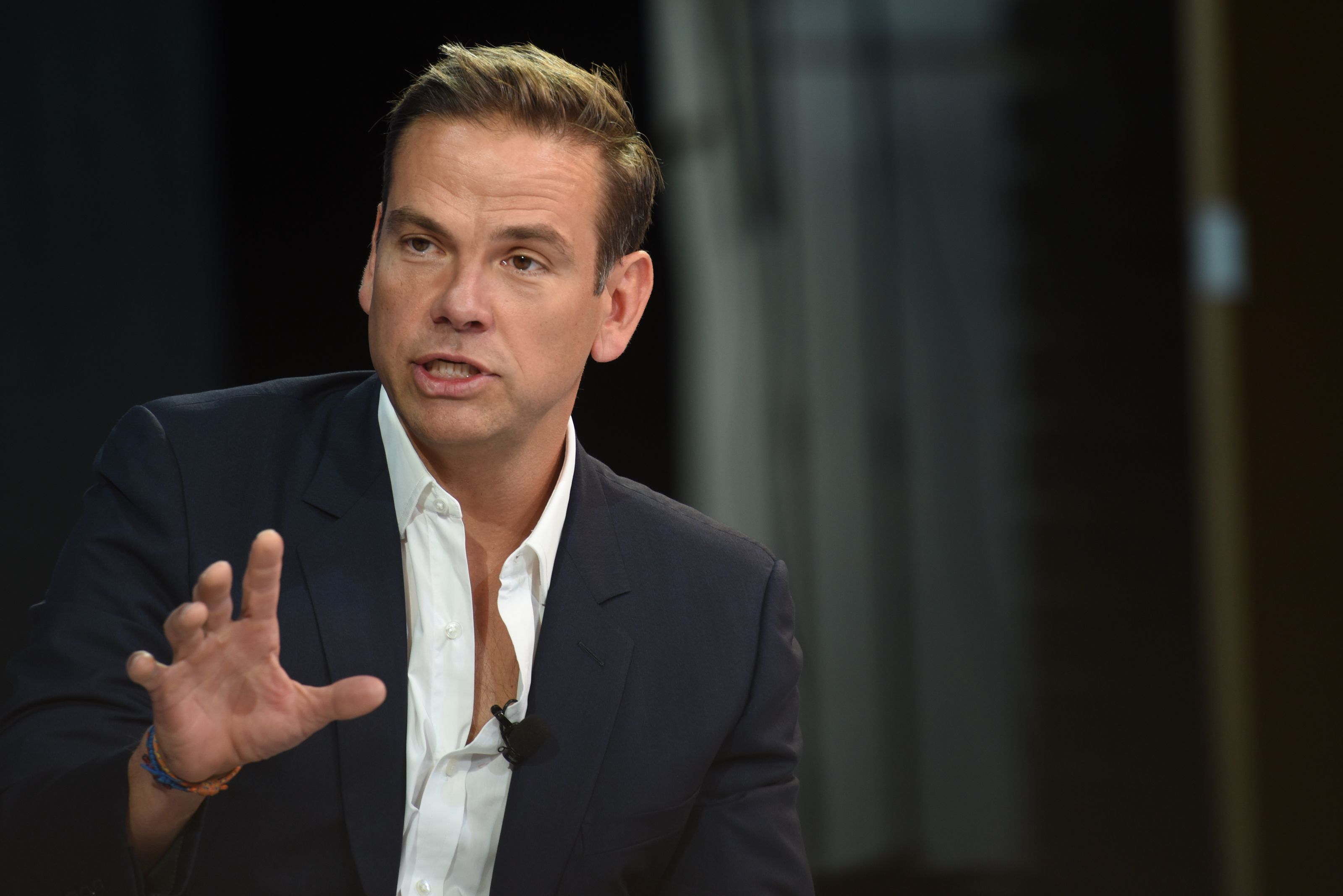 Lachlan Murdoch, who last week succeeded his father Rupert as chairman of both Fox Corp. and News Corp., traveled to Kyiv this weekend to meet with Ukrainian President Volodymyr Zelensky, Axios' Dan Primack scoops.
Why it matters: Fox News remains the most powerful source of information for Republicans, a majority of whom have soured on funding Ukraine in the war with Russia.
Murdoch was joined by two reporters for his companies — Benjamin Hall of Fox News, who was catastrophically wounded by incoming fire in Ukraine last year, and Jerome Starkey, defense editor of The Sun, the London tabloid.
Hall interviewed Zelensky for tomorrow's edition of "Special Report with Bret Baier."
Hall also met with service members who helped with his evacuation.
6. 🇦🇷 Far right's big win in Argentina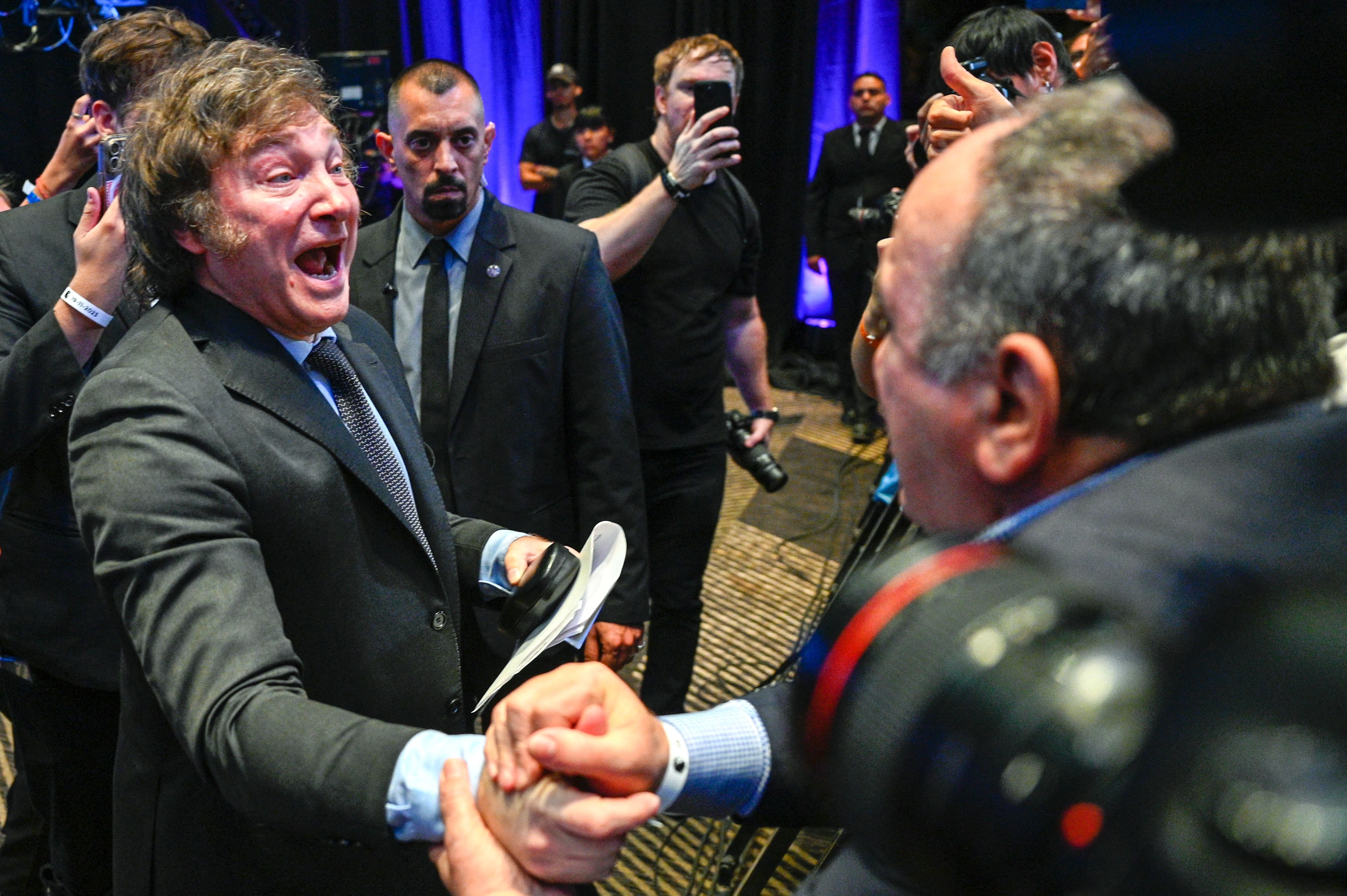 Argentina, back in its familiar position of being a fiscal and economic disaster zone, yesterday elected a classic chaos agent — right-wing populist economist Javier Milei, who won handily, 56% to 44%.
Why it matters: Milei, 53, ran as an ultra-libertarian "anarcho-capitalist." But without much support in parliament, it's unclear how much change he can really effect, Axios chief financial correspondent Felix Salmon writes.
🧠 What happened: Argentina's torrid economic conditions — inflation in triple digits, recession looming, a drought hitting exports — paved the way for Milei's victory.
Milei ran on a platform of dollarizing the economy — effectively abolishing the local currency.
He wants to abolish not only the central bank ("the worst garbage that exists on this Earth") but also the health, education and environment ministries.
🖼️ The big picture: Milei is part of a global hard-right rise.
1 fun thing: Milei's hairdo was described by The Wall Street Journal as looking "like a musk ox crossbred with Ozzy Osbourne."
7. 🛣️ When government works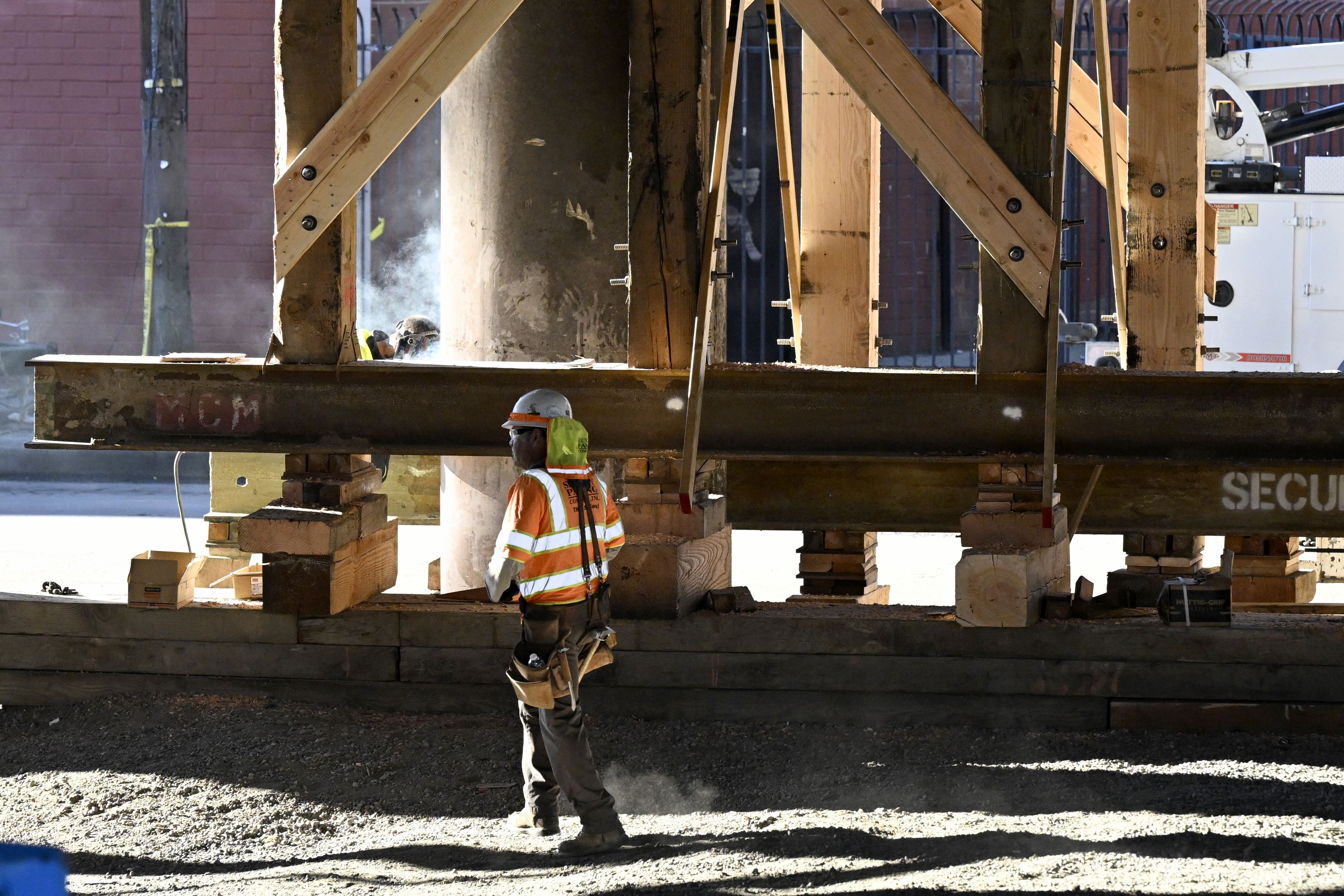 Interstate 10 in L.A. fully reopened last night after a freeway fire last Sunday caused severe damage.
"The 10 is going to be safe to drive on ... WEEKS ahead of schedule — because of urgent action and collaboration at all levels of government," L.A. Mayor Karen Bass posted on X.
Crews "worked 24 hours a day, seven days a week" to get the major roadway running, Bass said at an announcement event.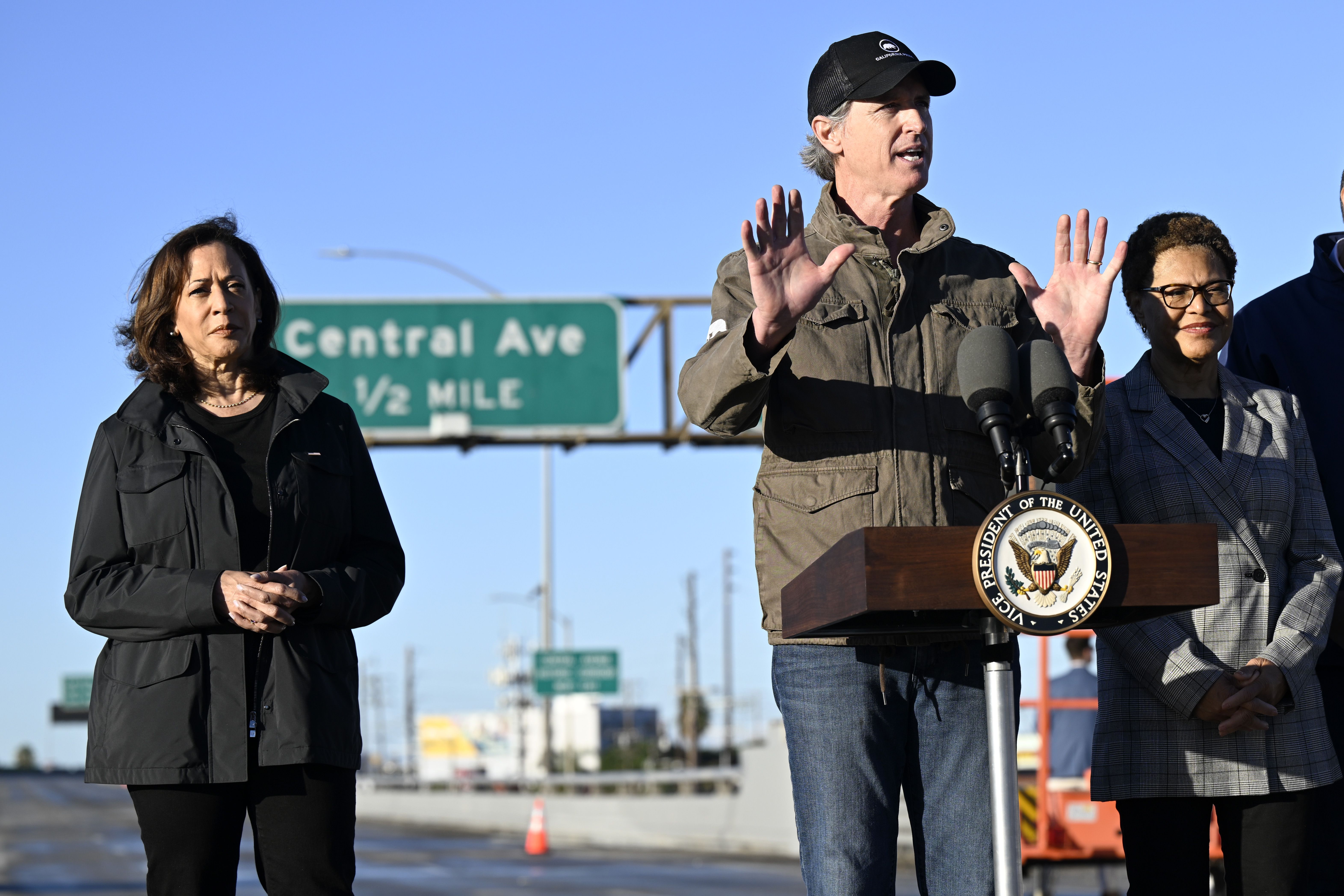 ⚡ Flashback: Crews worked to get an interim six-lane roadway up in Philadelphia less than two weeks after a section of I-95 collapsed in June. That also opened weeks ahead of schedule.
8. 🎥 1 fun thing: Axios on "SNL"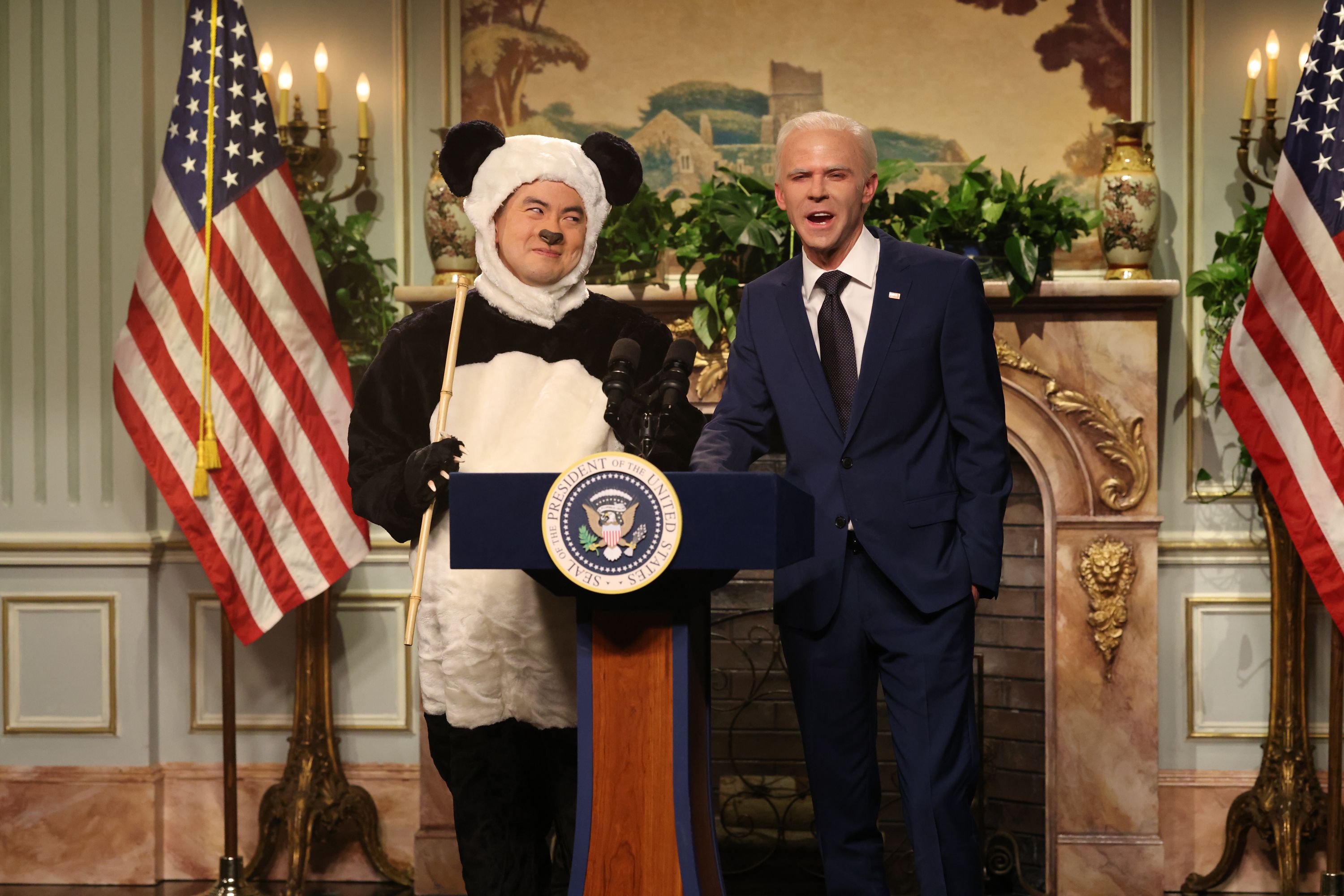 Live from New York ... Axios got a shoutout in the "Saturday Night Live" cold open.
The sketch — depicting a White House press conference featuring President Biden and a panda — spoofed public preoccupation with the National Zoo's pandas departing for China.
Mikey Day, as President Biden, called on Axios for a question, which played on Jim and Mike's column from last week.
"Next question!" the Biden character says. "How 'bout Axios?!"
SNL's Axios reporter asks: "President Biden, Trump's team has announced that they will replace all federal workers with Trump loyalists. My question is: Panda, did you like America?"
📬 Thanks for starting your week with us. Please invite your friends to sign up.