Axios AM
September 19, 2023
Hello, Tuesday! Smart Brevity™ count: 1,392 words ... 5 mins. Edited by Emma Loop.
🇨🇳 Breaking: An internal Communist Party investigation found that China's former foreign minister, Qin Gang — who disappeared from public view and was stripped of his title this summer — engaged in an extramarital affair when he was Beijing's top envoy to Washington. — The Wall Street Journal
1 big thing: Trump claims solidarity with Black voters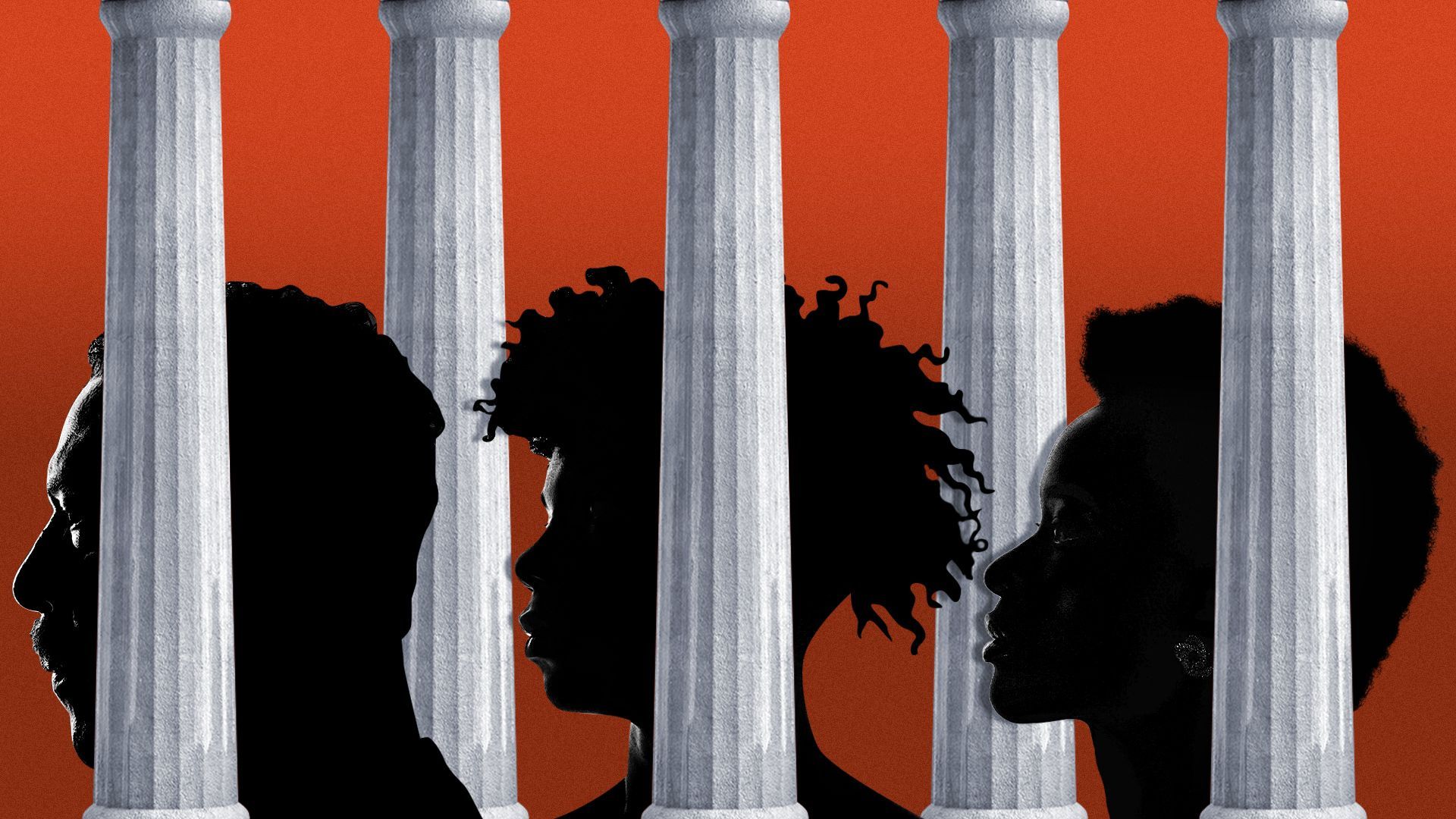 Former President Trump is pushing his mug shot, arrests and criminal charges to claim new solidarity with Black voters, Axios' Sophia Cai reports.
Why it matters: Trump has latched onto a narrative promoted last month by Fox News commentators, and others in conservative media, that his arrests could boost his standing among African Americans who believe the criminal justice system is unfair.
🖼️ The big picture: There's little evidence Trump is getting an indictment bump among Black voters, despite his claim that his support rose after his mug shot was released.
But his aides believe he could win in 2024 if he can move the needle among Black voters by a few points. So Trump is pushing the I-am-a-victim-just-like-you idea on several fronts.
In recent weeks, Trump promoted videos of Black people defending him. Senior Trump advisers have kept in touch with Black celebrities who have supported him publicly.
Trump campaign communications director Steven Cheung posted on X a TikTok video of a 34-year-old Black man saying: "We rocking with Trump, man. Even the youth, they know what time it is."
Black artists — including Lil Pump, Kodak Black and Chief Keef — have posted mugshots of themselves next to Trump's, shared supportive messages or otherwise indicated they're rooting for him.
Keef mused that Trump would "run the prison" if convicted.
Another artist, Bandman Kevo, got Trump's image tattooed on his leg.
Several artists have pointed to actions Trump took while in office, including passing the First Step Act and PPP loans, as reasons for their support.
🥊 Reality check: Joe Biden got about 90% of the Black vote in 2020 — typical for the Democratic nominee.
2. 🛸 Alien illiteracy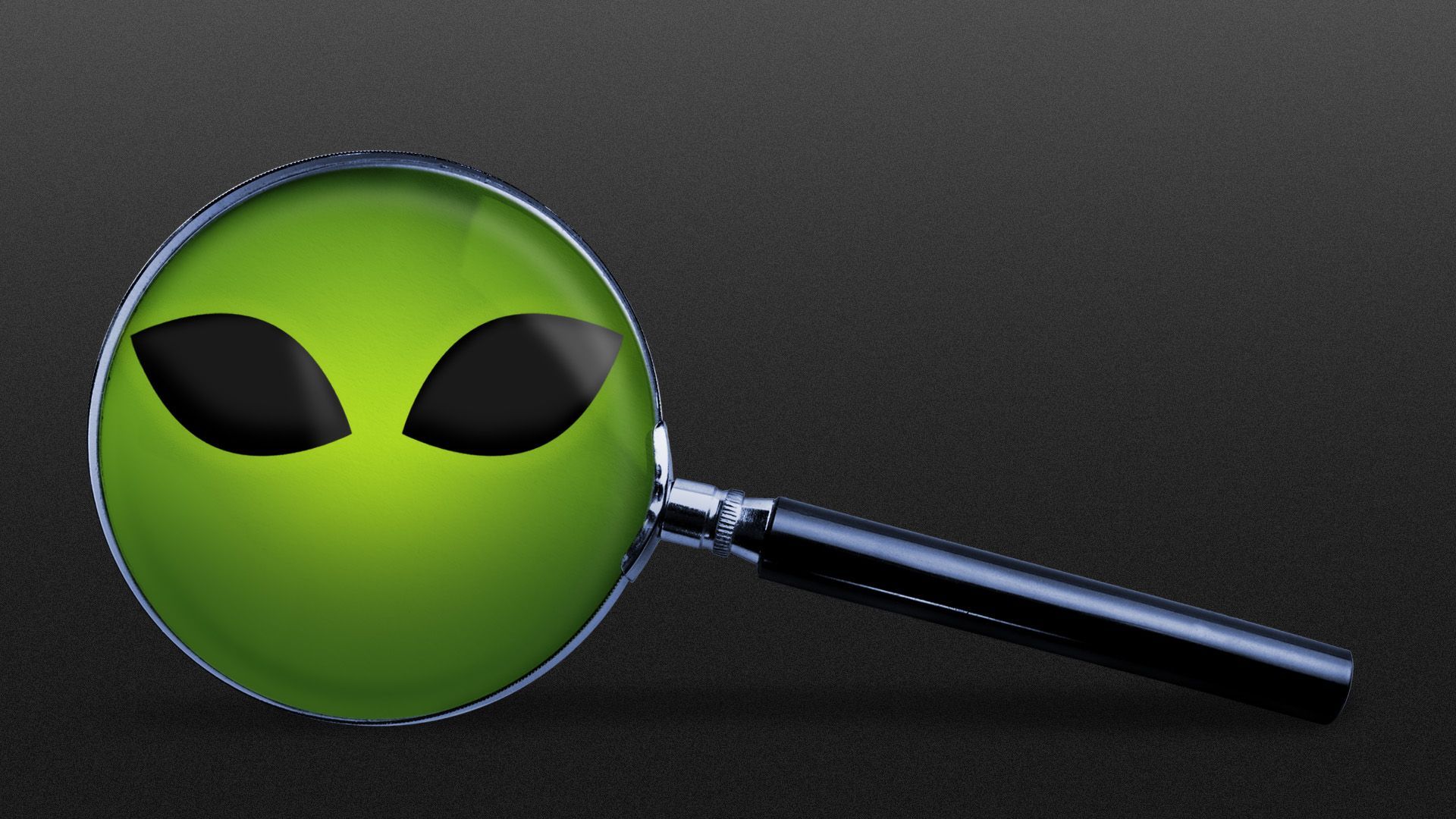 A recent run of alien-related news didn't present proof that extraterrestrial life exists. But it did show how distorted and hyped the search for life beyond Earth can become, Axios' Miriam Kramer and Alison Snyder write.
Why it matters: The enormity of a real discovery of life elsewhere in the universe — such as an extinct microbe on Mars — could get lost in all the noise from overblown announcements.
What's happening: A self-proclaimed "ufologist" presented what he claimed were "alien corpses" to Mexico's Congress last week.
Experts dismissed the claims and the researcher presented no hard evidence for his assertion. But it still spread far and wide on social media and in mainstream media in Mexico, the U.S. and beyond.
NASA on Friday announced the first report from its UAP (unidentified anomalous phenomena) study team:
The team hadn't found evidence that UAPs are extraterrestrial in origin. But the space agency will use the data to try to help illuminate more about what UFOs could be.
🔎 Between the lines: Alien conspiracy theories aren't new. But the internet, social media and now the arrival of generative AI are turbocharging dangerous narratives about extraterrestrial life, says Wasim Khaled, CEO and co-founder of Blackbird.AI, which helps organizations trace narratives that may cause reputational or financial harm.
"Discussions around aliens are fueling a new era of disinformation in a world where it has become popular to erode trust in governments," he tells Axios.
"Generative AI is making it worse," he added, because fake scientific papers look more real than in the past. The technology is being used to create photos, images and "entire personas pushing a scientific finding that never happened."
Sarah Rugheimer, a professor of astronomy at York University in Canada, said: "The saddest thought for me about my career is that if life is detected elsewhere, it will register as a whimper."
3. 🇺🇳 Sneak peek: Today's Biden speech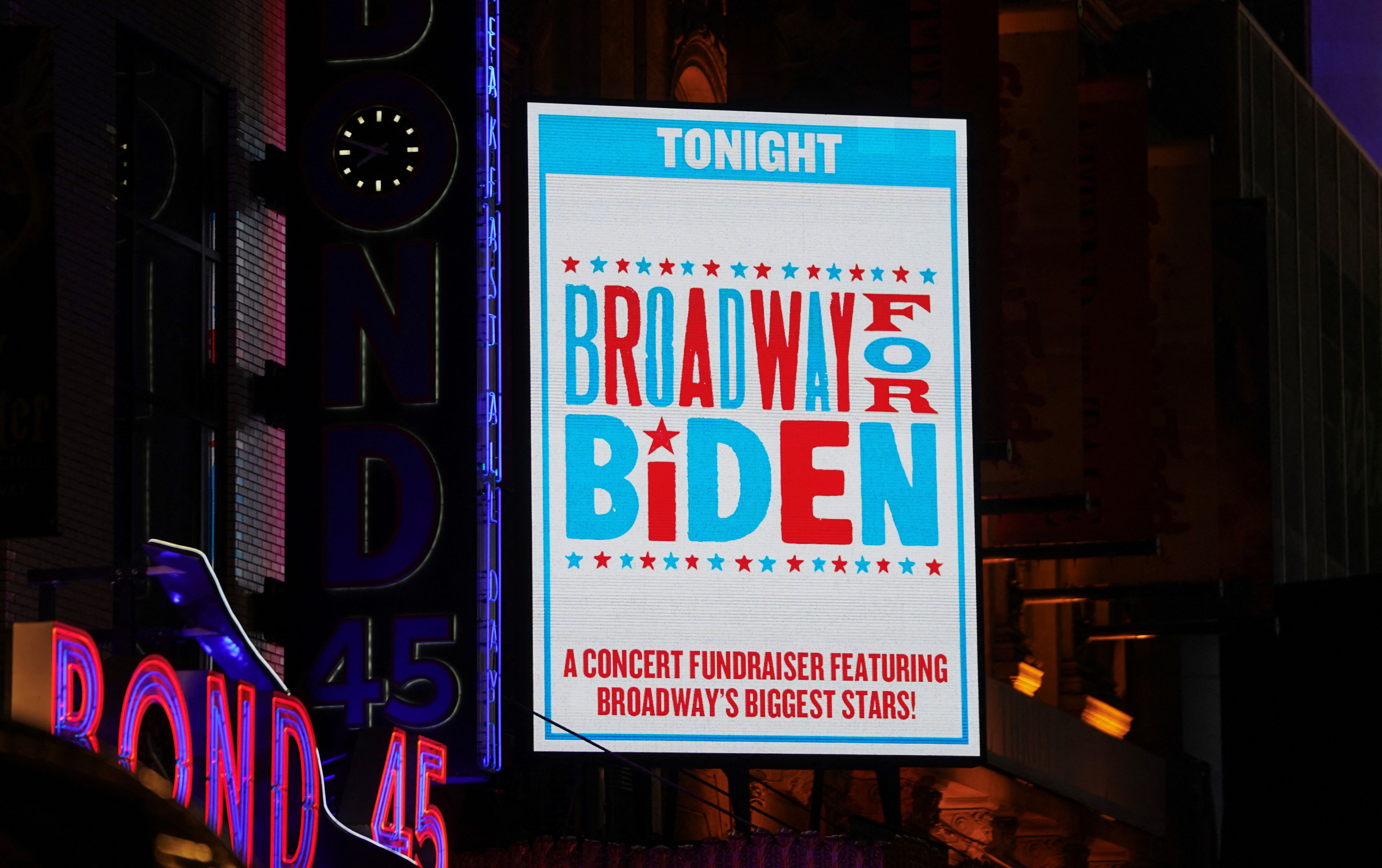 At the UN General Assembly this morning, President Biden will call for more world support for Ukraine, and more cooperation among countries on development, climate and infrastructure, Axios' Barak Ravid reports.
Why it matters: Chinese President Xi Jinping, Russian President Vladimir Putin, French President Emmanuel Macron and British Prime Minister Rishi Sunak aren't attending this year's UN General Assembly.
Their absence could allow Biden to present himself as what one of his close advisers has called "the president of the world."
Ukraine President Volodymyr Zelensky also is scheduled to speak on Tuesday. Biden and Zelensky will meet at the White House on Thursday and hold a joint press conference. (Update: The White House says details of the visit are still being finalized.)
4. 🐦 Musk says X will charge everyone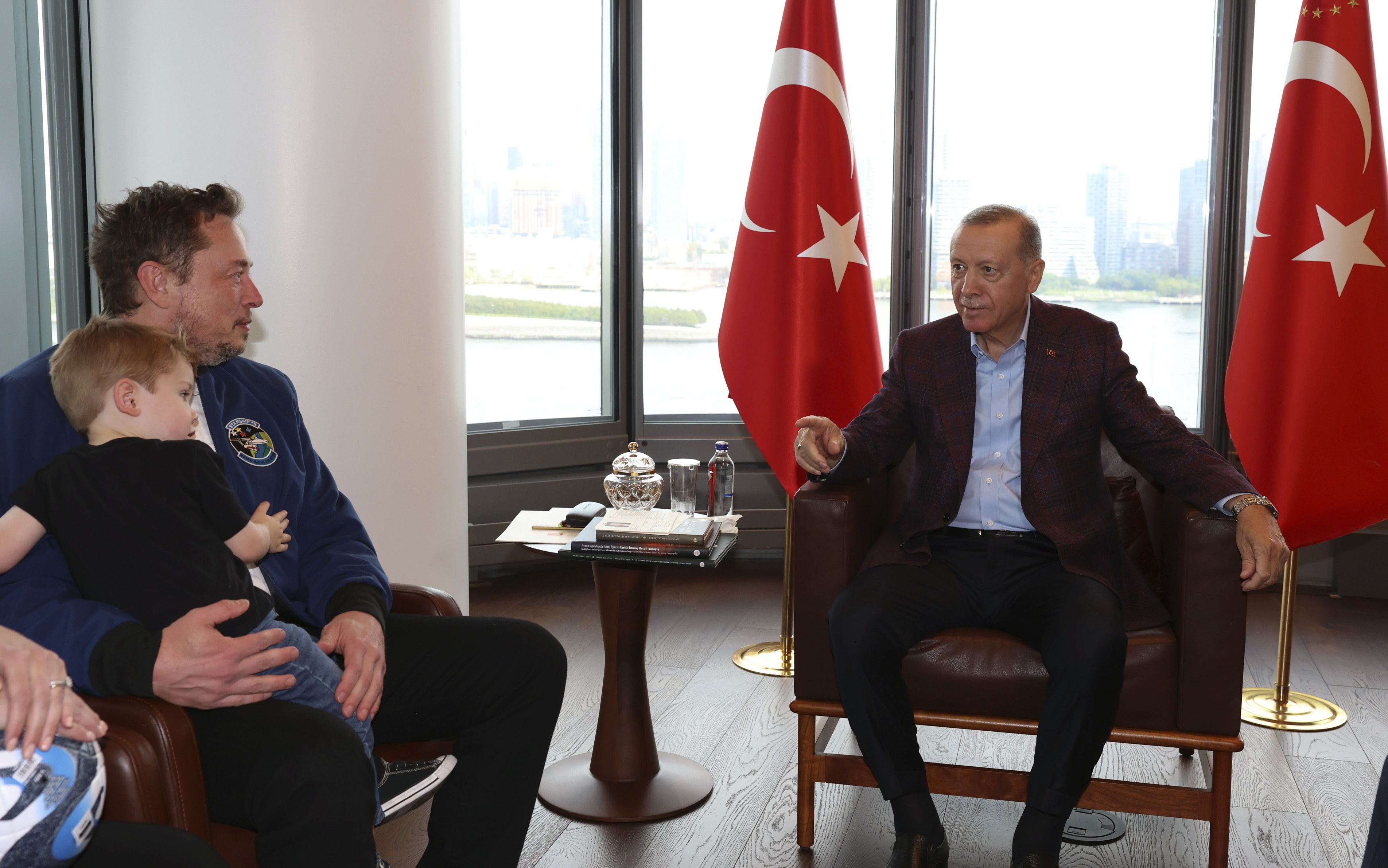 Elon Musk said he's moving to require all users to pay a monthly fee to use his social media site X, formerly Twitter, Axios' Sara Fischer reports.
Why it matters: The comments, which Musk made during a live-streamed event on X with Israeli Prime Minister Benjamin Netanyahu, come as the company struggles to regain trust with advertisers.
Netanyahu brought up the large armies of bots that amplify hate speech.
Musk replied: "The single most important reason we're moving to having a small monthly payment for use of the X system is it's the only way I can think of to combat vast armies of bots."
Musk said adding a subscription would make it much more difficult for bots to create accounts, because each bot would need to register a new credit card.
He added that the company plans to come out with "a lower tier pricing" than it currently charges X Premium subscribers — around $8 monthly.
🥊 Reality check: Musk has often teased new products or innovations, only to change course.
5. 🇨🇦 🇮🇳 Canada accuses India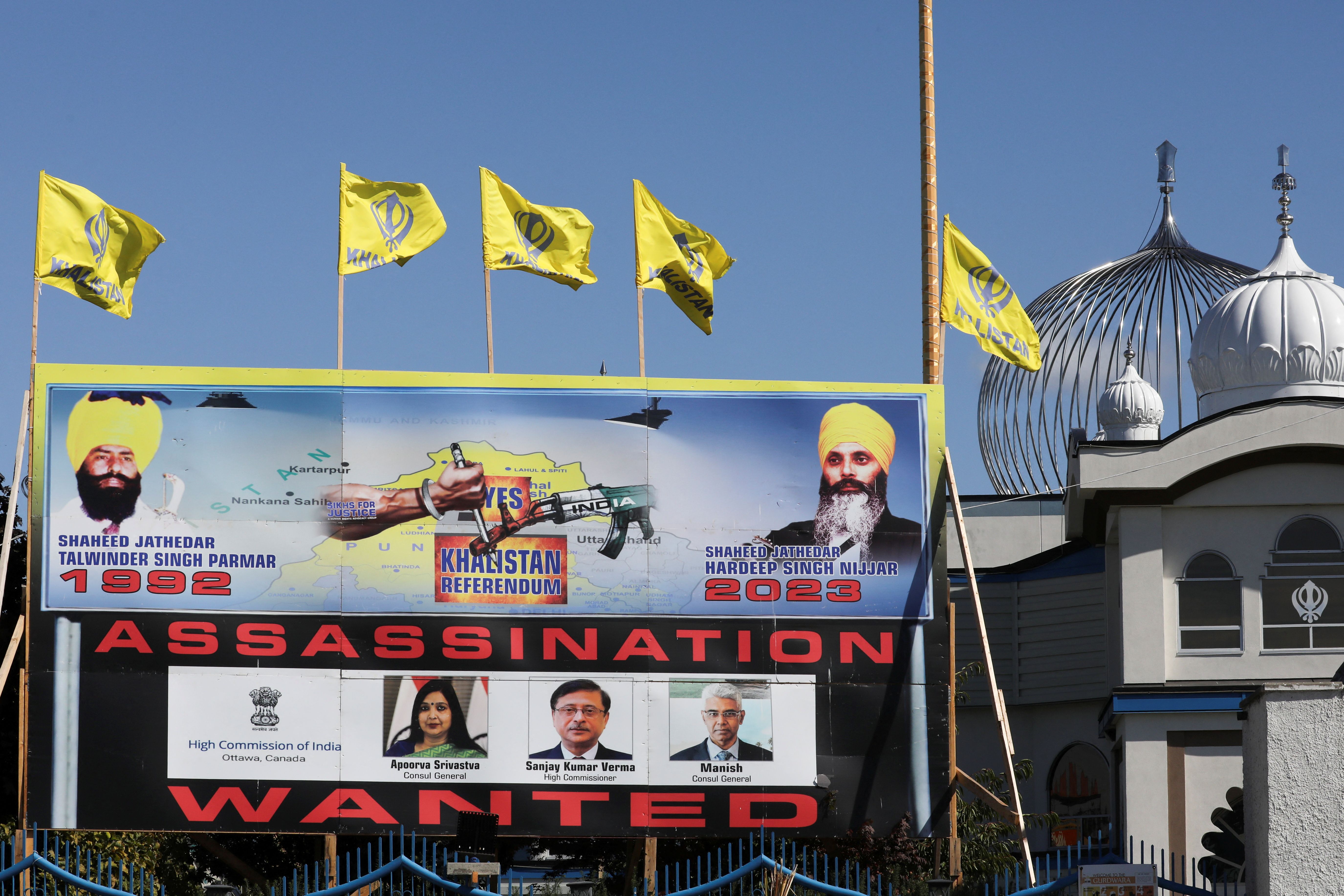 Canadian Prime Minister Justin Trudeau accused agents of the Indian government of being involved in the killing of a prominent Sikh community leader on Canadian soil in June, Axios' Sareen Habeshian writes.
Canadian security agencies have been investigating the "credible allegations of a potential link" in the shooting death of Hardeep Singh Nijjar, a Canadian citizen, Trudeau said in a speech in the House of Commons.
Canada expelled a top Indian diplomat. Today, India expelled a senior Canadian diplomat. (BBC)
🔎 Between the lines: Trudeau's accusation will place further strain on an already tumultuous relationship between India and Canada — and place allies of both nations in the crossfire.
6. 👢 Impeachment makes Texan a star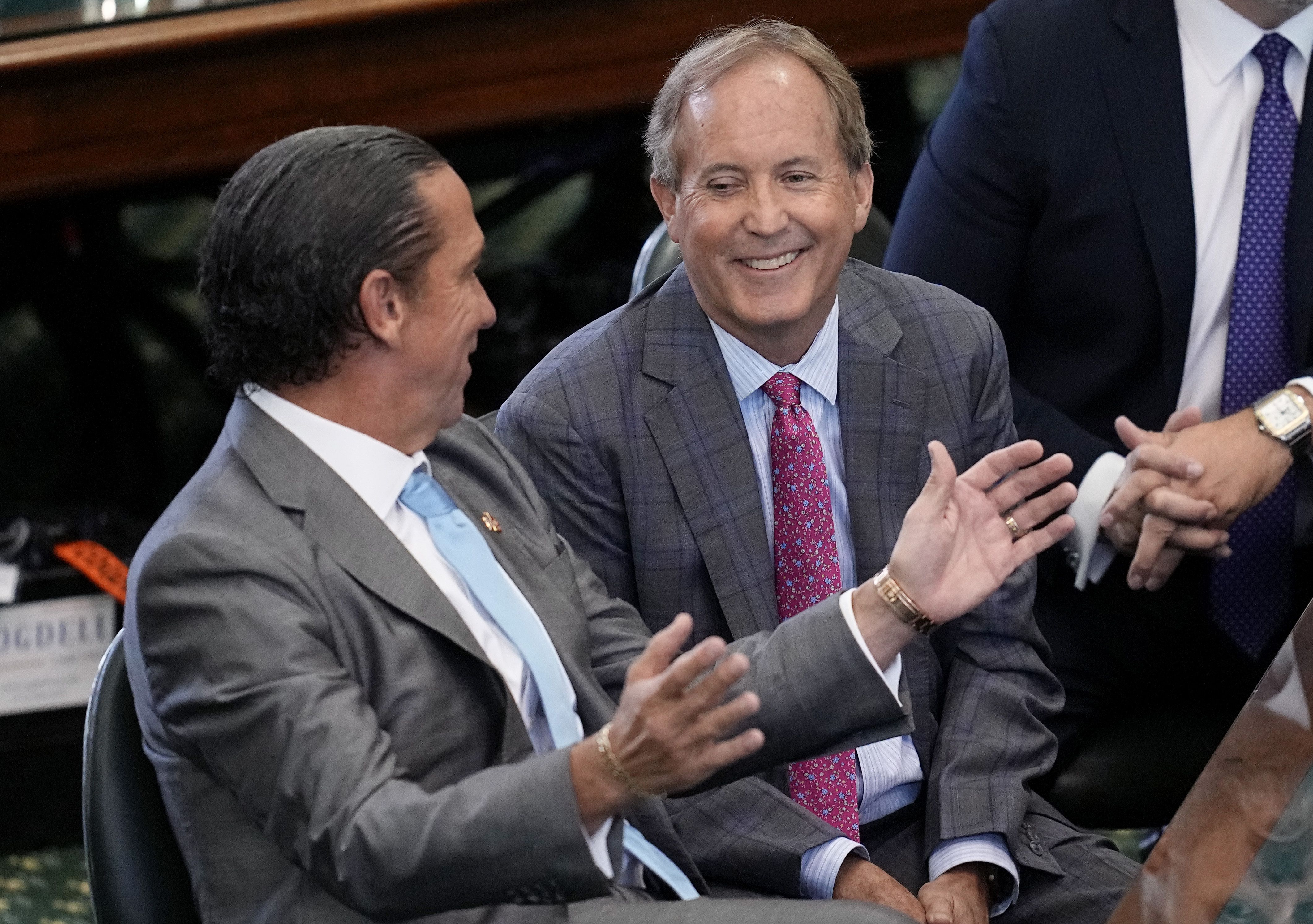 Texas Attorney General Ken Paxton, freshly acquitted in an impeachment trial, is about to go big:
Paxton, long a relatively modest fundraiser among top statewide elected officials, is in the national spotlight now. His profile among grassroots Republicans has been enhanced as an embattled, Trump-lite character, Axios Austin's Asher Price reports.
What's next: Expect to see a lot more of Paxton on conservative media outlets. He's doing a sit-down interview with Tucker Carlson this week.
🥊 Reality check: Paxton remains the target of a securities fraud case and federal corruption investigation.
7. ✈️ Fighter found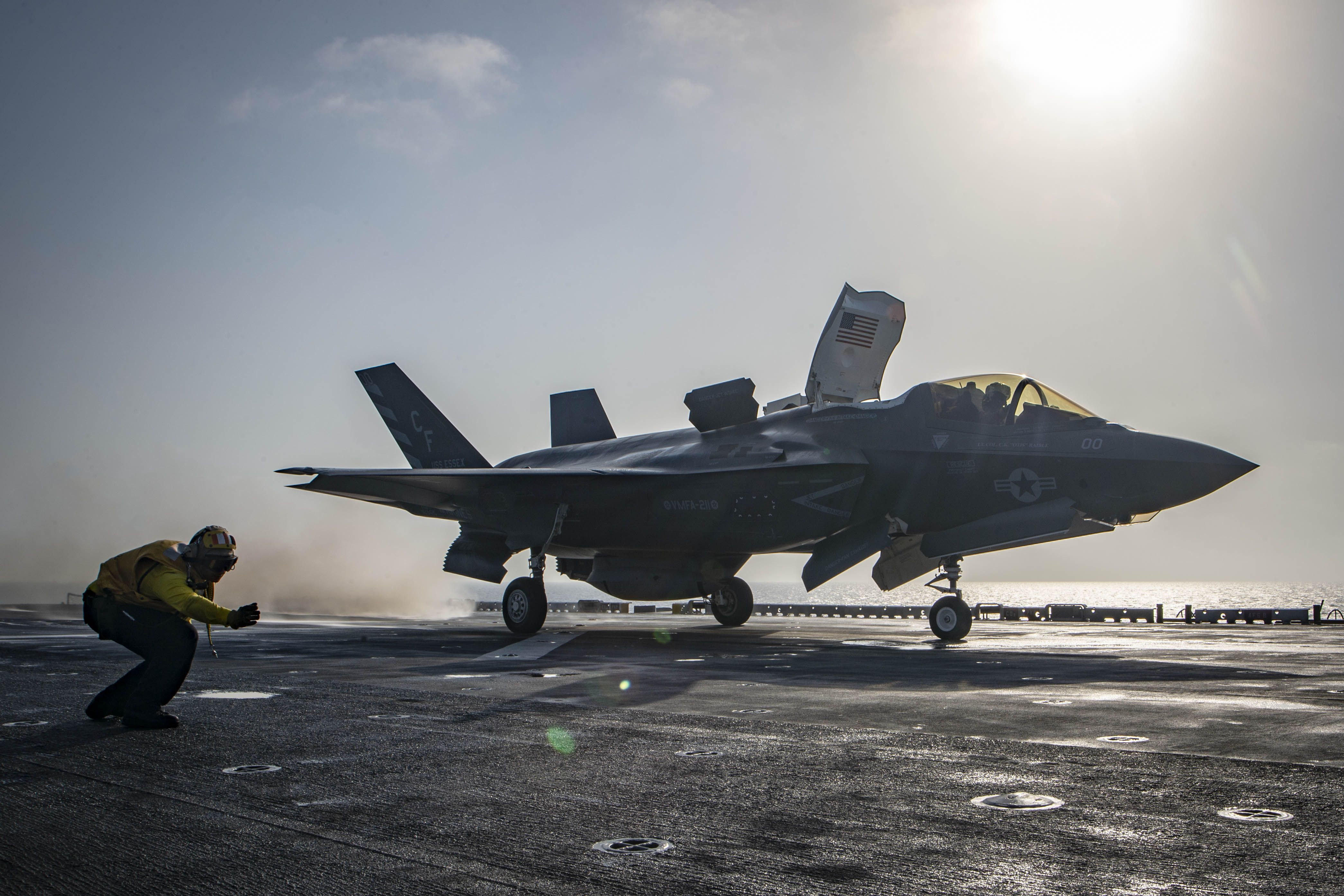 The crash site of a stealth fighter jet that went missing after its pilot ejected was located in rural South Carolina after the military asked the public for help finding the F-35B Lightning II jet.
The debris field was discovered about two hours northeast of Joint Base Charleston, where the pilot was based, AP reports.
Why it matters: In a rare spectacle, the Marine Corps asked for the public's help in locating the stealth jet, worth upward of $80 million.
🔮 What's next: The Marine Corps announced that following three major "aviation mishaps" over the past six weeks, all Marine aviation units will "conduct a two-day stand down in operations this week to discuss aviation safety matters and best practices."
8. 🏈 1 for the road: ABC gets more NFL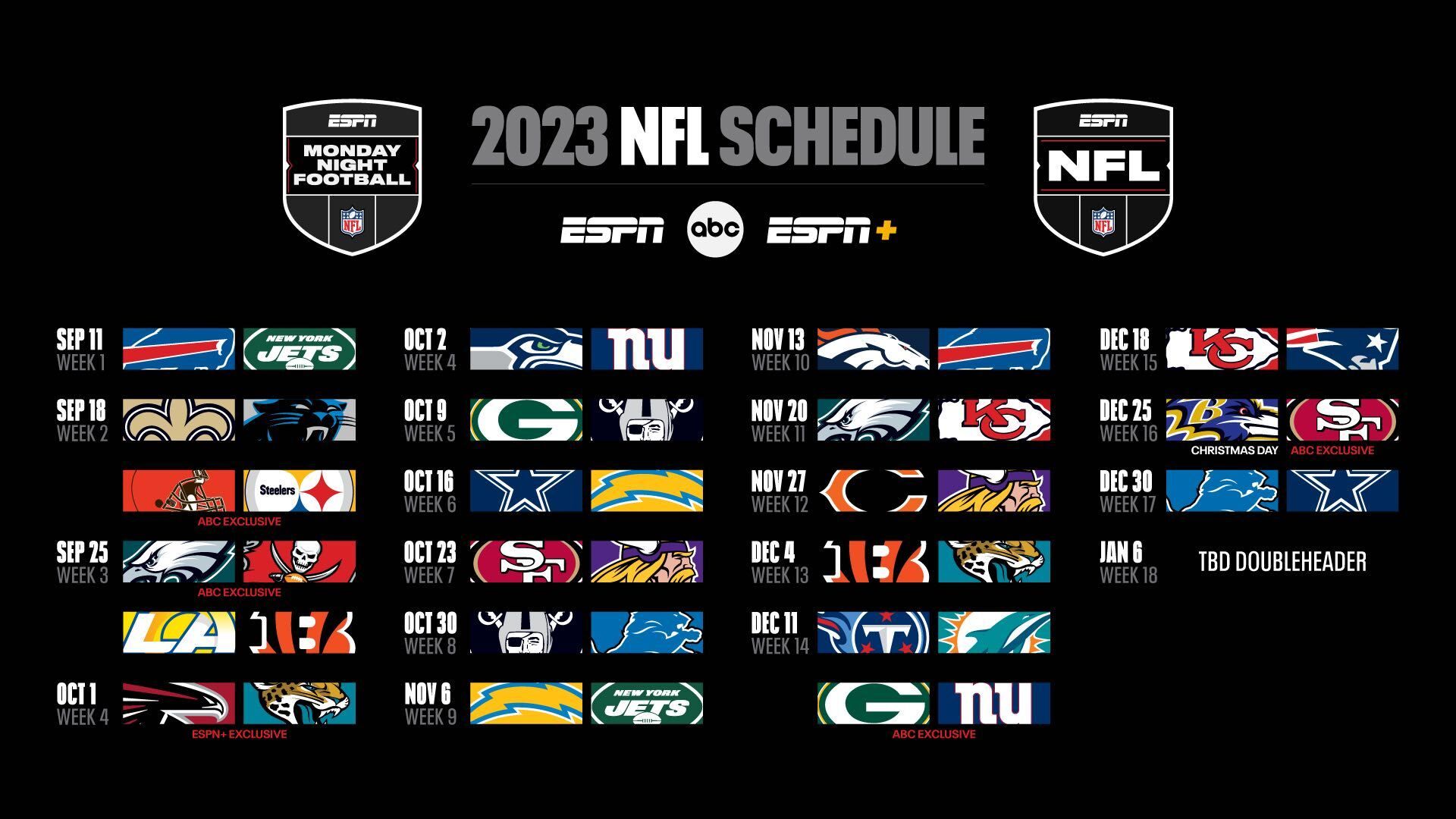 ABC will air more "Monday Night Football" games this fall than previously planned:
An additional 10 games originally set to appear only on ESPN will be simulcast on ABC, AP reports.
Why it matters: The additional games will be on over-the-air TV because of the Hollywood strikes, which have delayed most of the fall season.
🧮 By the numbers: Last Monday's game between the New York Jets and the Buffalo Bills averaged 22.6 million viewers on ESPN, ABC, ESPN2 and ESPN Deportes.
New York's 22-16 overtime victory was the most-watched Monday night game since ESPN took over the package in 2006.
📬 Thanks for sharing your morning with us. Please invite your friends to sign up.