Axios AM
August 21, 2019
⚡Breaking: President Trump's decision, announced on Twitter, to cancel a visit to Denmark next month — after the prime minister described his quest to buy Greenland as "absurd" — took the Danish royal palace by surprise. (AP)
🌞 Happy Wednesday! Today's Smart Brevity count: 1,396 words ... 5½ minutes.
Does your leadership team get Axios AM and PM? Invite 'em to sign up!
1 big thing: Trump, the promise-maker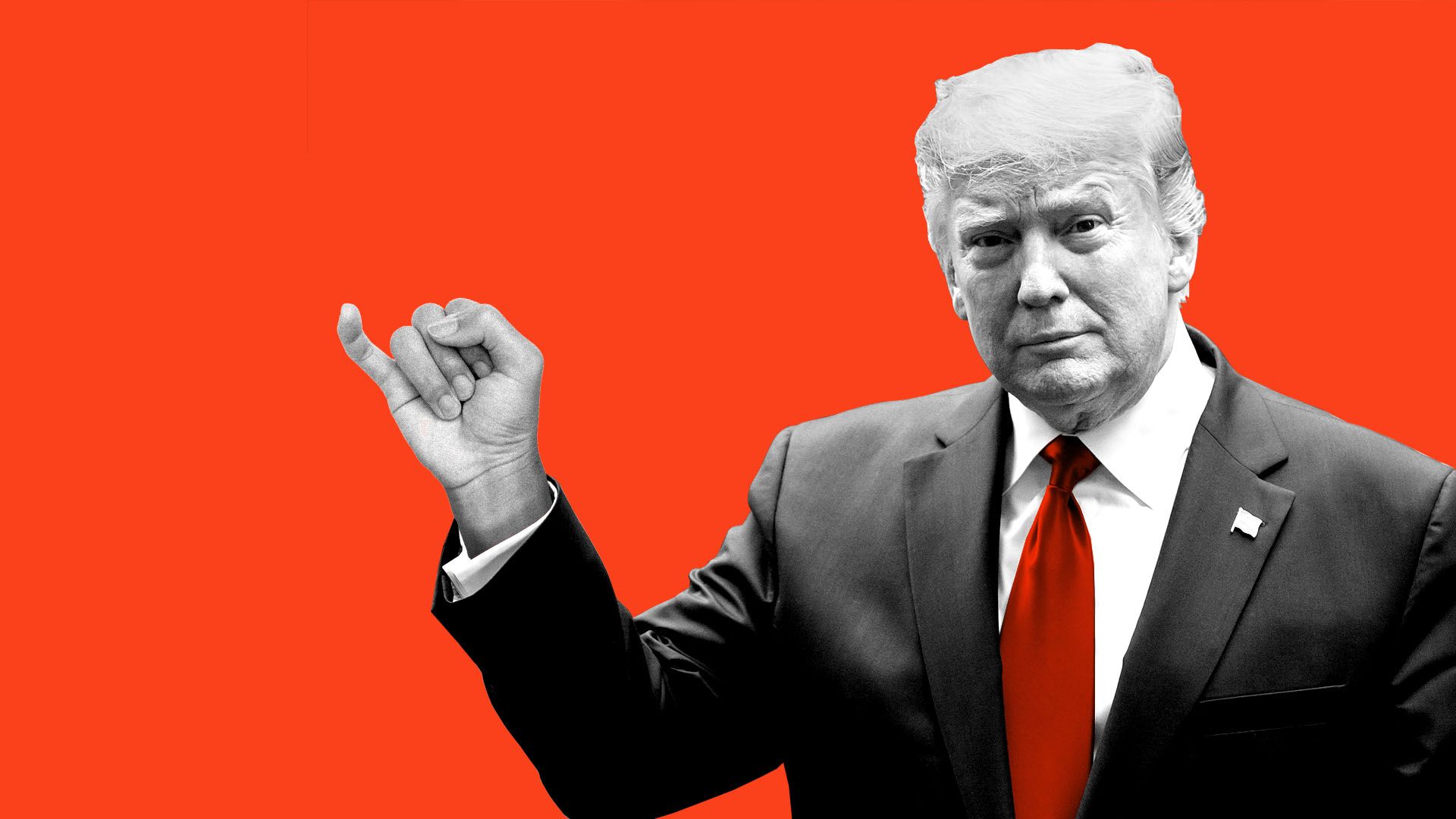 One of President Trump's under-appreciated re-election assets is something all politicians promise but few do: He has largely done precisely what he promised his base he would do, Axios CEO Jim VandeHei writes.
Why it matters: In our travels around the country, when we push people on why they're sticking with Trump, this is the #1 reason they cite.
Love him or hate him, Trump fixates on turning campaign promises into reality— or at least making the case that he tried:
Conservative Supreme Court justice? Check and double-check.
Tax cuts? Check, although they were heavily weighted toward corporations rather than the middle class.
Gut regulations, especially from the Obama era? Check.
Crack down on immigration? Even this is a check, despite his failure to build a wall. 
Tariffs on China? Check.
Declaring China a currency manipulator? Check.
Withdrawing from Paris climate agreement? Check.
Withdrawing from the Iran nuclear deal? Check.
Withdrawing from the Trans-Pacific Partnership, the giant Pacific Rim trade deal? Check.
Renegotiating NAFTA? Check. (Pending congressional approval.)
Then there are the huge promises Trump hasn't kept:
He promised in a 2016 interview, with the WashPost's Bob Woodward and Robert Costa, to wipe out the national debt in eight years. Instead, he's increased the deficit and inflated the debt by trillions.
He promised to build "a great wall," but inflates the mileage he claims by mixing replacement projects with new construction.
He promised Mexico would pay, but of course it hasn't.
He promised to repeal the Affordable Care Act and give amazing health care to everyone. Failed on both scores.
He promised to reverse trade deficits. Instead, the U.S. trade deficit with Europe has grown.
Trump, who yesterday called Afghanistan "the Harvard University of terrorism," had pushed to end America's longest war. But he hasn't withdrawn all U.S. troops, and said: "[W]e'll always have somebody there."
Other areas where reality has fallen short: infrastructure ("We will build gleaming new roads, bridges, highways, railways and waterways all across our land") and ending the opioid crisis.
Perhaps Trump's most absurd broken promise: to drain the swamp. Instead, he brought us Scott Pruitt and friends.
Watch for ... Trump to argue that unfulfilled promises are the fault of others.
2. Trump's new tease for rich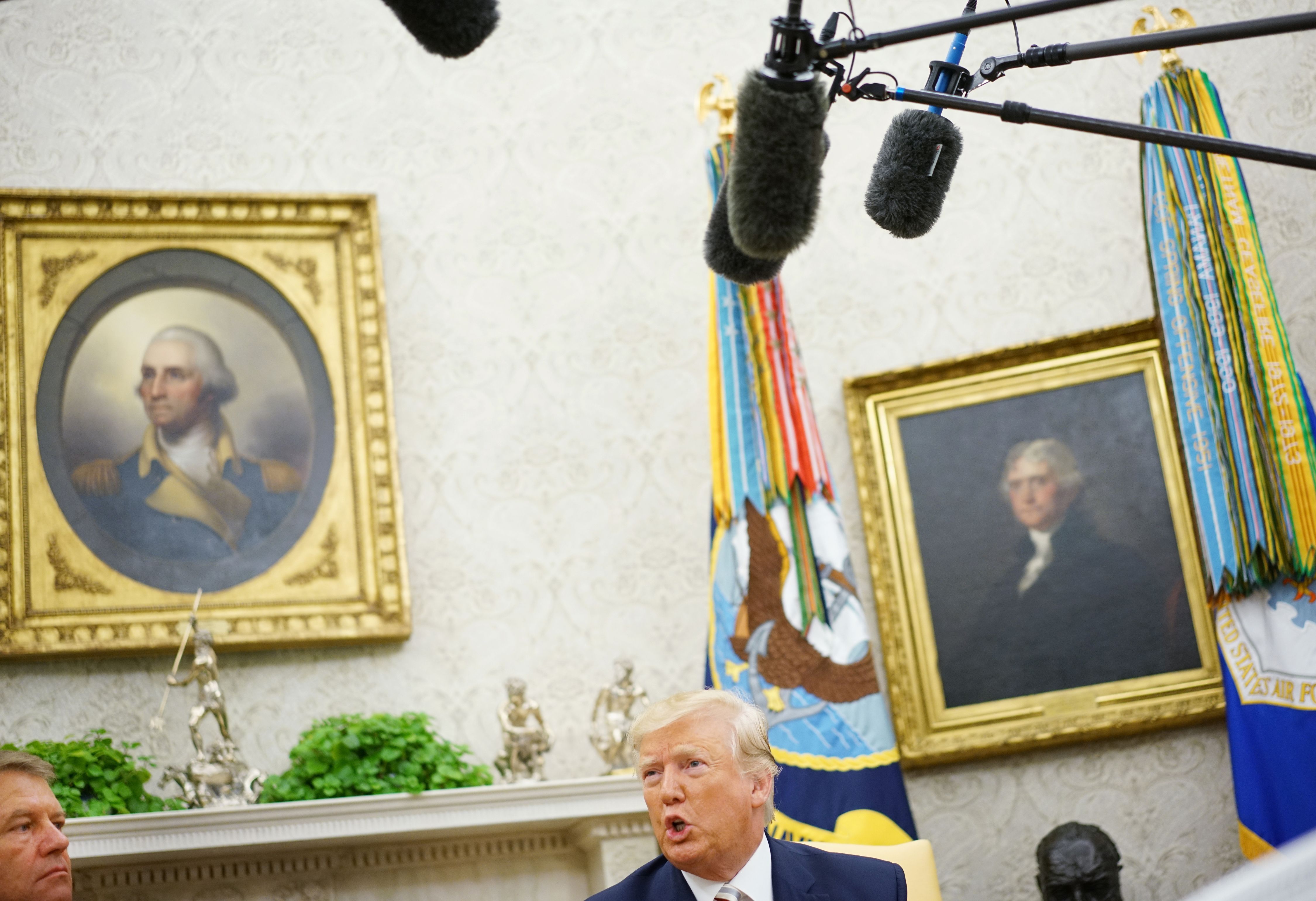 President Trump "said he can cut taxes by indexing capital gains to inflation without congressional approval, a move the White House has been considering for months that would largely benefit the wealthy," Bloomberg reports.
Why it matters: "[I]ndexing capital gains taxes would do very little to spur economic growth ... [T]he Tax Foundation ... says the tax cut for investors would increase the size of the economy by 0.11% in the long run."
"[W]e've been talking about indexing for a long time," Trump said in the Oval Office yesterday.
"And many people like indexing, and it can be done very simply. It can be done directly by me. And so we've been looking at that. As you probably have heard, I can do it directly."
"And we're always looking at the capital gains tax, payroll tax."
"I would love to do something on capital gains. We're talking about that. That's a big deal; it goes through Congress."
🗞️ Headline of the day ... WashPost A1: "Trump eyes fiscal jolt, denies need for it."
3. This week marks turning point for capitalism
We told you Monday about the Business Roundtable's new pledge of corporate obligations to customers, employers, suppliers and communities — not just shareholders, signed by 181 of the nation's top CEOs.
David Ignatius, the WashPost foreign affairs columnist, calls this "the loudest reform call yet" from inside capitalism:
Business leaders seem to recognize the crisis: The system isn't delivering. President Trump's election reflects a populist rage that threatens America's future prosperity and stability. ... Corporate America fears the system is failing. ...
The corporate panic about capitalism could be a turning point, opening the way for a future president to begin fixing the problems of stagnant wages and inequality that are at the core of America's disarray.
Democratic presidential candidates have been strewing proposals for radical change across the campaign trail: Some are well-considered, but many are wildly impractical and doomed to fail.
America's historical experience teaches us that economic reform succeeds when it goes mainstream, and that's what's happening now.
4. Trail pic du jour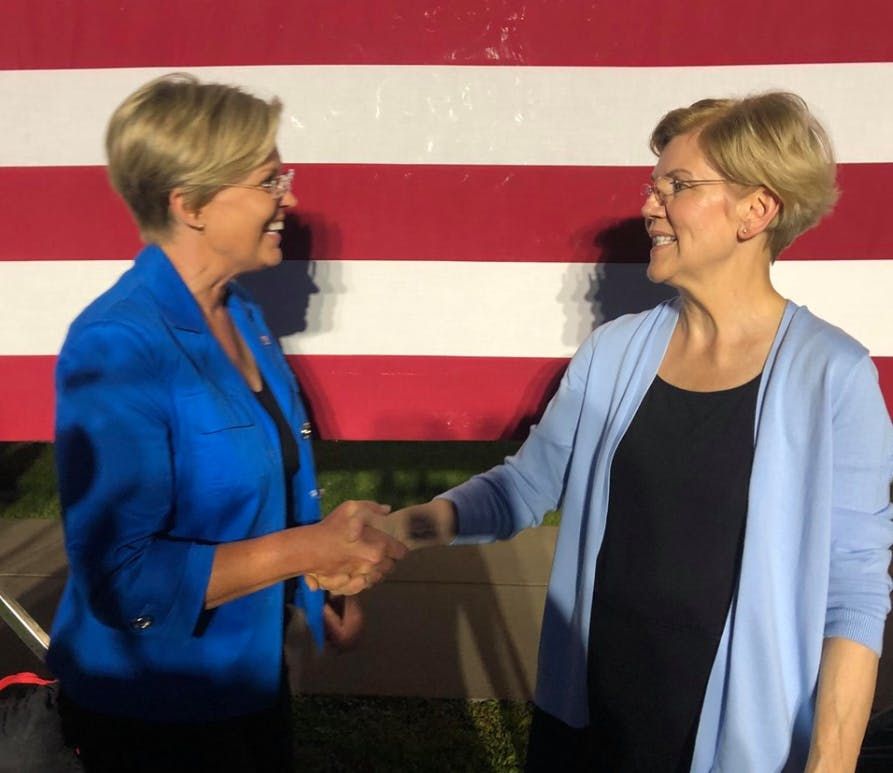 Sen. Elizabeth Warren, 70 (right), met her doppelgänger, Stephanie Oyen, 50, in St. Paul, Minn., on Monday, the Star Tribune's Hannah Sayle reports:
"Oyen arrived at the rally wearing a blue blazer and clear glasses — her Elizabeth Warren costume from Halloween."
"Oyen says she eventually ditched the blue blazer and the glasses and 'hid behind a tall guy' because she felt sorry for confusing people."
In the selfie line, Warren checked out Oyen's outfit and said: "We need to talk!"
5. Social media moves to police truth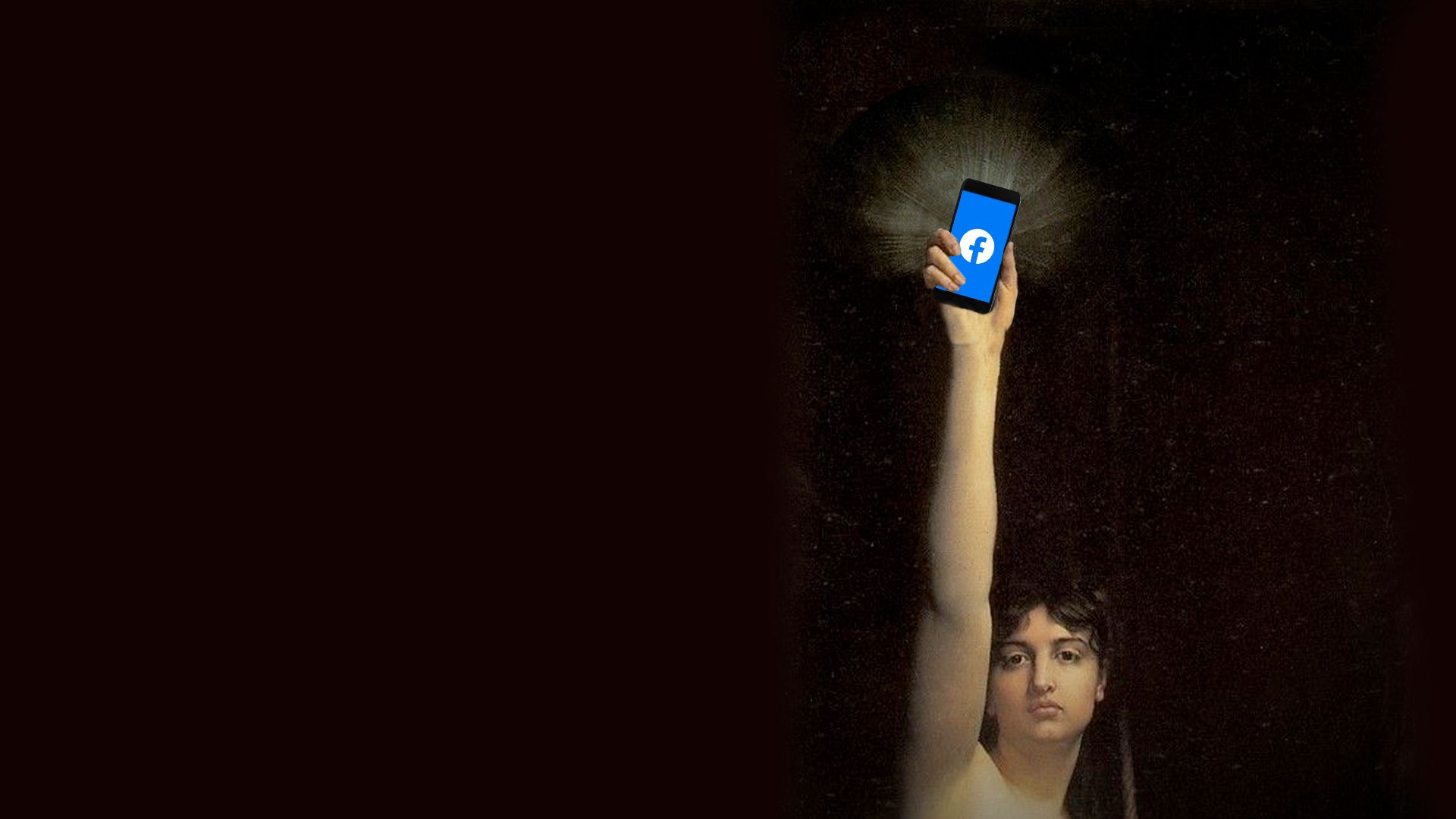 For years, Facebook and other social media companies have erred on the side of lenience in policing their sites and allowed most posts with false information to stay up, as long as they came from a genuine human and not a bot or a nefarious actor, Axios emerging tech reporter Kaveh Waddell writes.
What's new: The companies are considering a fundamental shift with profound social and political implications, deciding what's true and what's false.
Why it matters: The new approach would rein in manipulated media — from sophisticated, AI-enabled video or audio deepfakes to super-basic video edits like that much-circulated, slowed-down clip of Nancy Pelosi.
Between the lines: This would be a significant concession to critics who say the companies have a responsibility to do much more to keep harmful false information from spreading unfiltered.
It would also be an inflection point in the companies' approach to free speech, which has thus far been that more is better and that the truth will bubble up.
Pressure from D.C. is mounting. House Intelligence Chairman Adam Schiff asked Facebook, Twitter and Google in July how they are dealing with deepfakes.
The big issues that hang over the companies:
How to decide when manipulated media is appropriate.
Whether to take an offending post down, hide it or label it.
How to label it.
6. America, 2019
Idaho officials report that drivers have been following and harassing buses carrying children of seasonal and migrant farmworkers to early childhood education programs, the Idaho Statesman reports.
Most of the kids are younger than 5.
Organizers plan to remove and conceal the buses' "Migrant and Seasonal Head Start" signs.
7. Advertising activism rises in Trump era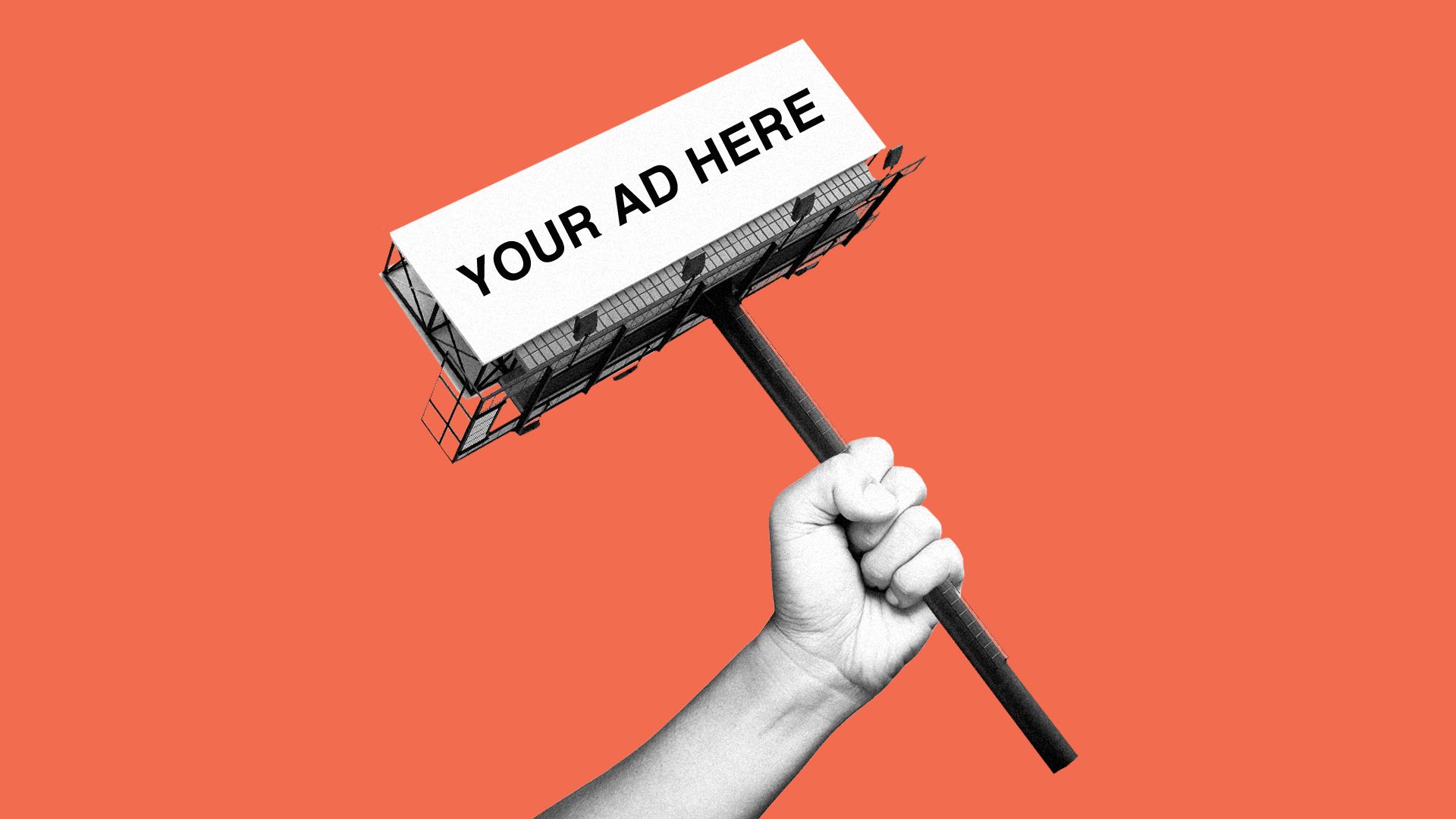 An increase in boycotts, threats and blacklists in the Trump era is putting pressure on corporate America, Axios media trends expert Sara Fischer writes.
Why it matters: This new wave of advertising activism illuminates the increasingly large role that ads play in democracy.
Advertising boycotts have become more frequent in the era of Trump, #MeToo and accountability politics:
There's been a record number of advertising boycotts on major ad platforms like Facebook and YouTube over failures to police extremist content.
Fox News, Breitbart and other conservative-leaning outlets have faced numerous ad boycotts in response to activists.
What's next: Corporations face more pressure to take stands on issues their consumers believe in. So expect more threats and boycotts heading into 2020.
8. ISIS comeback
The official government line in Afghanistan is that the Islamic State has been defeated — but local leaders tell a different story, the WashPost's Pam Constable and Karen DeYoung report:
"Islamic State forces continue to terrorize villagers, ... forcibly recruiting boys and banning girls from school."
The new threat: Leaders "fear that some Taliban fighters will join the more ruthless Islamic State forces if Taliban leaders make a deal with U.S. officials." 
9. A word from Cokie Roberts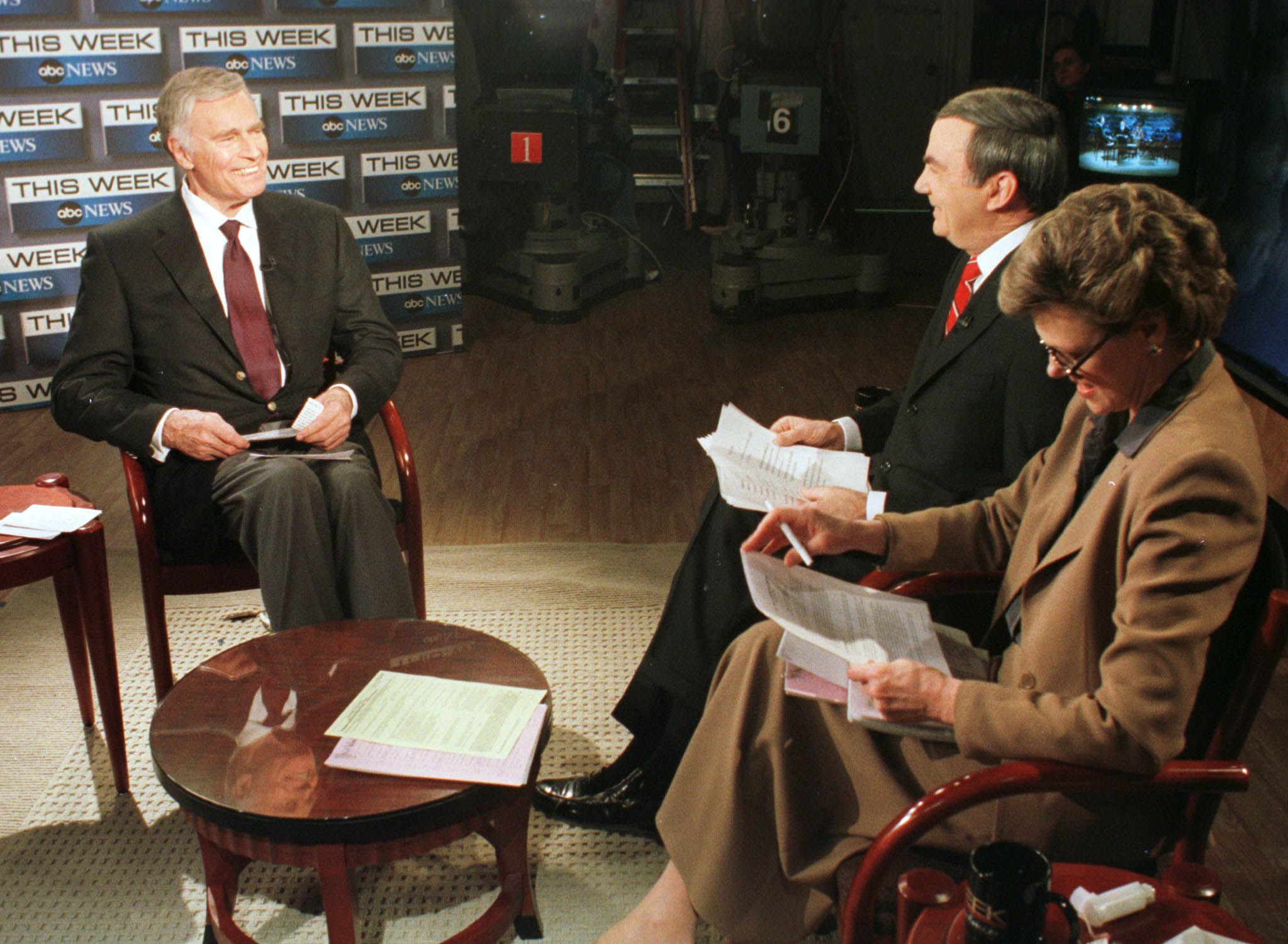 ABC and NPR commentator Cokie Roberts — Library of Congress "Living Legend," role model over decades on the air, and author of six bestsellers on women in America — asked me to share this statement with her friends and fans:
After my appearance on "This Week" last Sunday, I received many messages of concern about my health. Over the summer, I have had some health issues which required treatment that caused weight loss. I am doing fine. I very much appreciate the kind comments I have received and expect to be, as I have been, working away in the days and months to come, covering what promises to be a fascinating election. I am grateful to everyone who has been in touch and sent their well wishes. Thanks for caring.
10. 1 "Friends" thing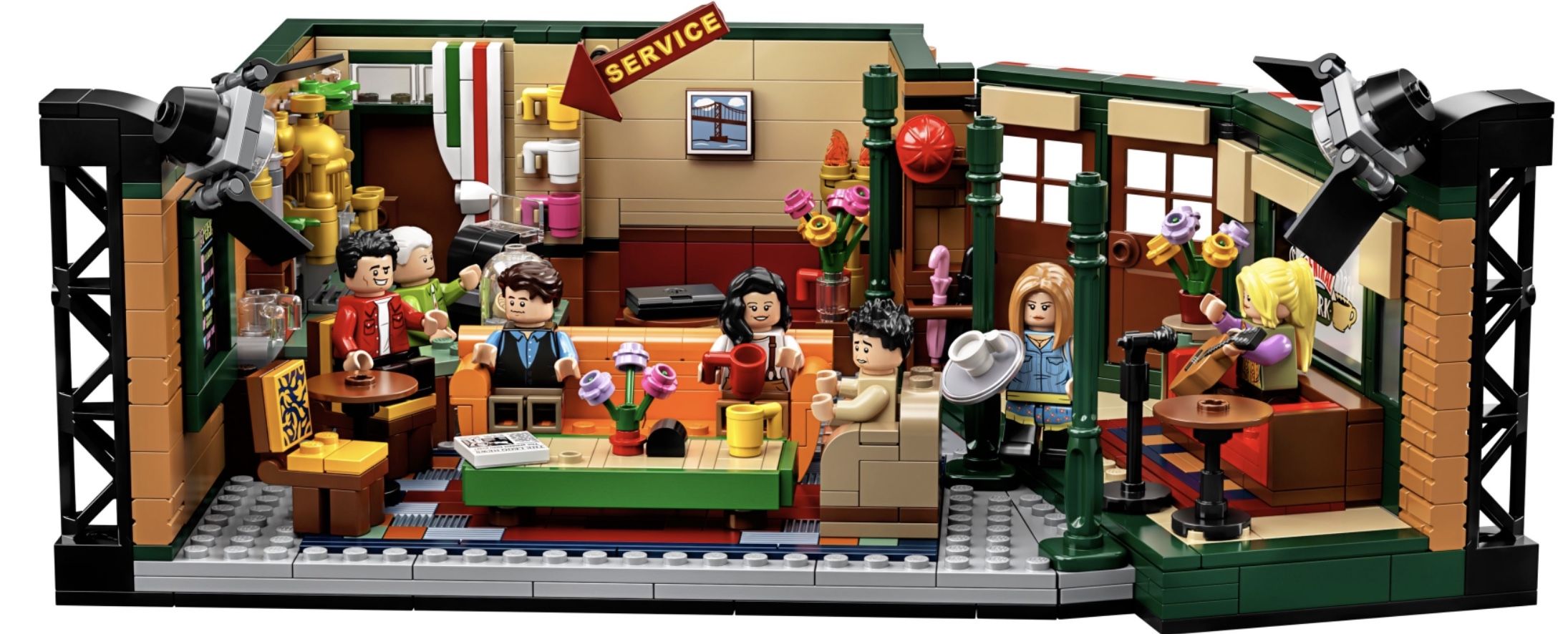 "Friends" superfans have already begun celebrating the show's 25th anniversary, coming up in September, AP reports:
A Central Perk Lego set goes on sale Sept. 1 for $59.99.
In Santa Monica, The Coffee Bean & Tea Leaf created a 'gram-worthy "Friends" experience, including an orange couch.
Pottery Barn will reissue the apothecary coffee table that Rachel tried to pass off as flea market to roommate Phoebe, who was not a Pottery Barn fan.
Why "Friends" matters: "It transcends generations," Maryellen Zarakas, a Warner Bros. senior vice president, said of the show that ended in 2004 after 10 seasons.
"Everybody still goes through growing up into your 20s when you get your first job, your first heartbreak, your first time your friends really become your family."
📱 Thanks for reading Axios AM. Invite your friends, relatives, co-workers to sign up here.