Axios AM
April 05, 2021
Good Monday morning. Smart Brevity™ count: 989 words ... 4 minutes.
1 big thing: COVID fuels dire teacher shortage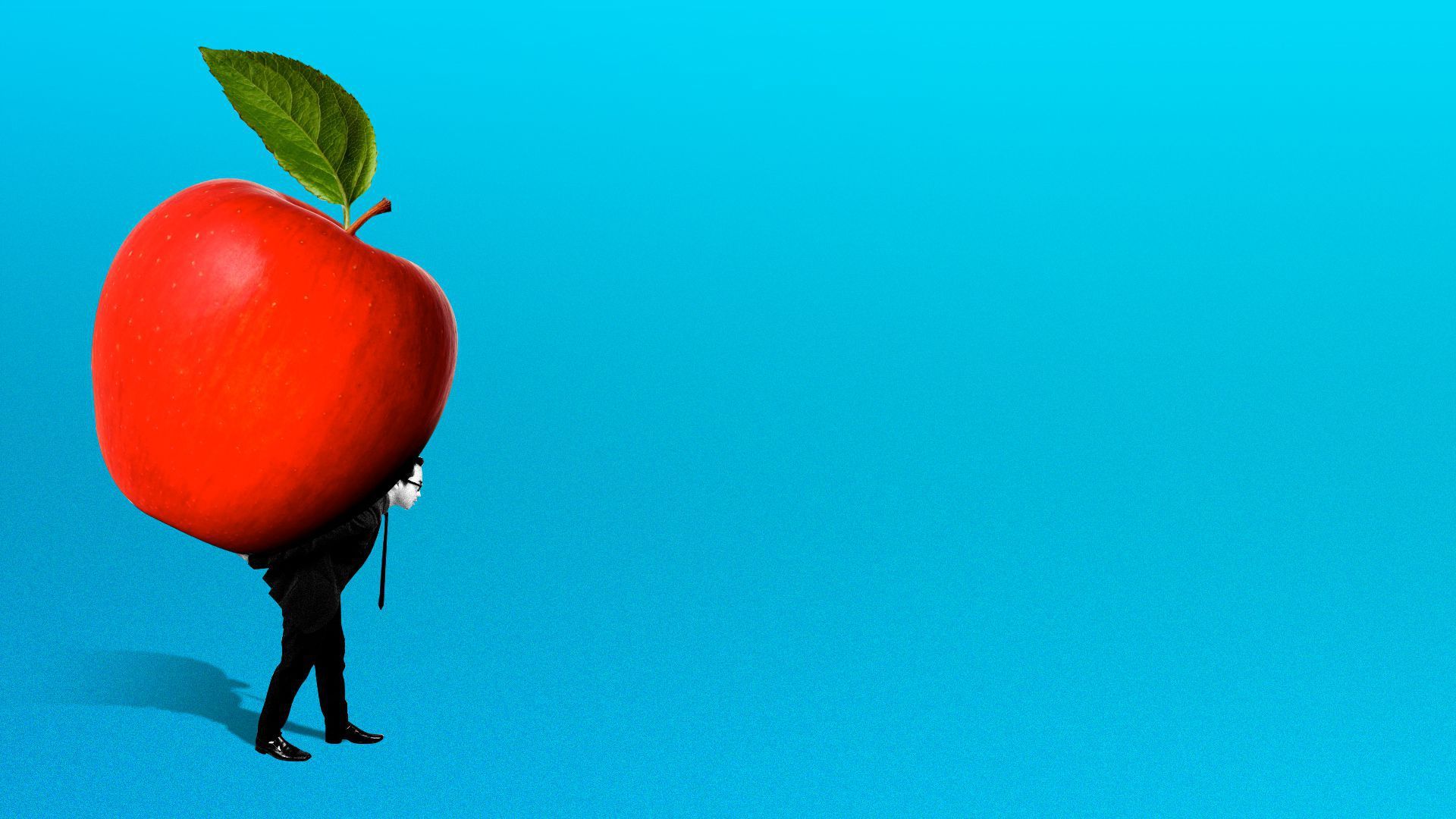 The pandemic has pushed teachers out of the workforce in droves, and many schools don't have a safety net to fill the gaps as children come back into classrooms, Axios' Erica Pandey reports.
Why it matters: Teaching has been one of the toughest pandemic-era jobs, with the pivot to remote learning, then the stress of reopening.
Teacher retirements are up 44% in Michigan since August, Crain's Detroit Business reports. School in Long Beach, Calif., saw teacher leaves of absence spike 35% this year, according to EdSurge.
73% of districts said their need for substitute teachers was more dire in 2020 than in 2019, Education Week found in a survey of principals and school administrators.
74% said the number of applicants for sub positions dropped.
What to watch: Schools are hiring. While many industries are still recovering from the initial pandemic crash, job openings for teachers are 2% higher than pre-pandemic levels, AnnElizabeth Konkel, an economist at the job-search site Indeed, tells Axios.
2. Exclusive: Yellen to call for global minimum corporate tax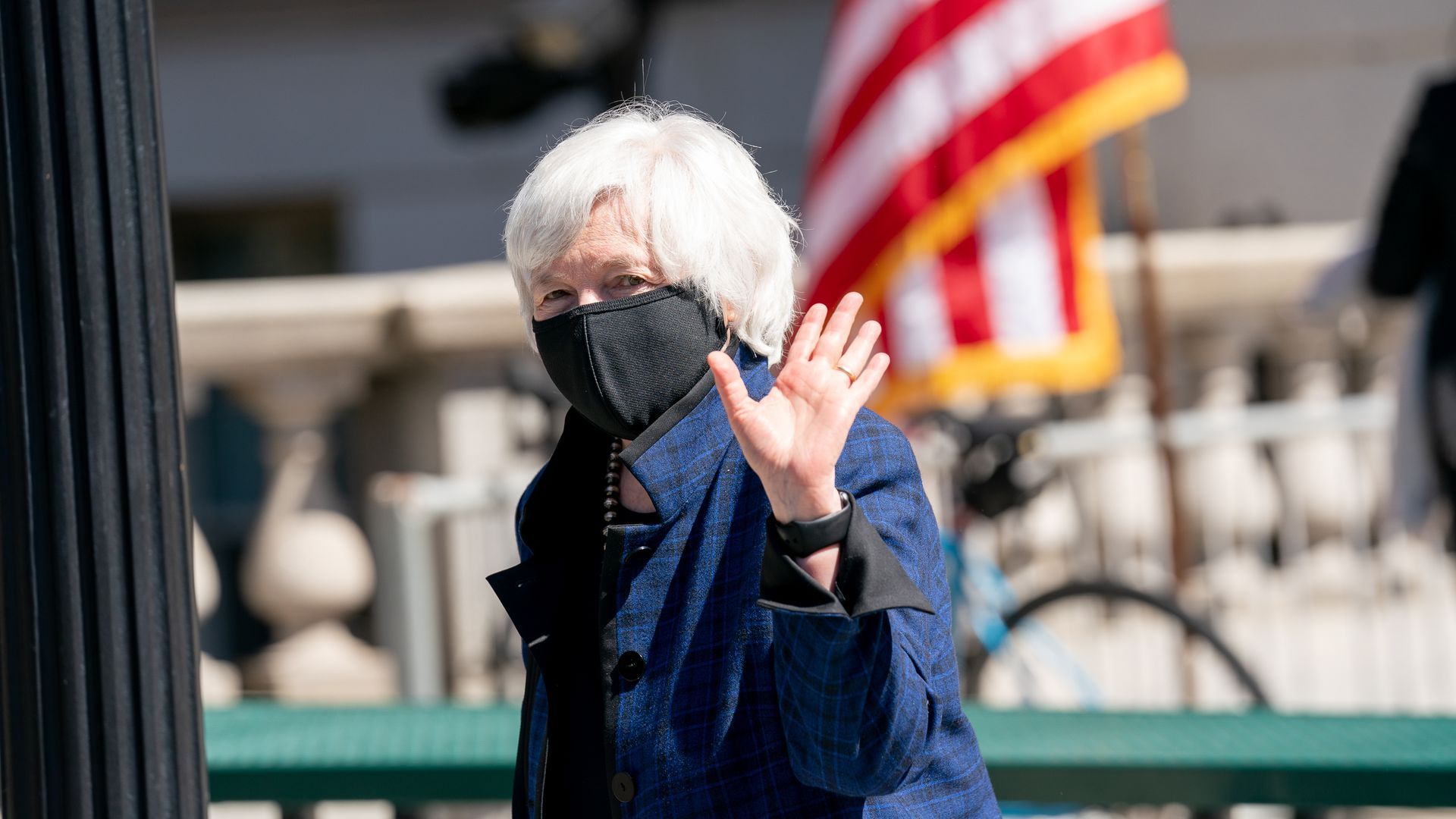 Treasury Secretary Janet Yellen today will use her first major address to argue for a global minimum corporate tax rate, Axios' Hans Nichols has learned.
Why it matters: Yellen is acknowledging the risks to the American economy if it acts alone in raising corporate rates.
Convincing other countries to impose a global minimum tax would reduce the likelihood of companies relocating offshore, as Biden seeks to increase the corporate rate from 21% to 28%.
The average corporate rate in the G7 is 24%, with some nine countries around the world recently lowering their corporate rate, according to the Tax Foundation, a conservative tax group.
Yellen will also challenge the world's economic powers to focus on climate change, and on ways to improve vaccine access for the world's poorest countries.
3. Biden's profound change in food safety net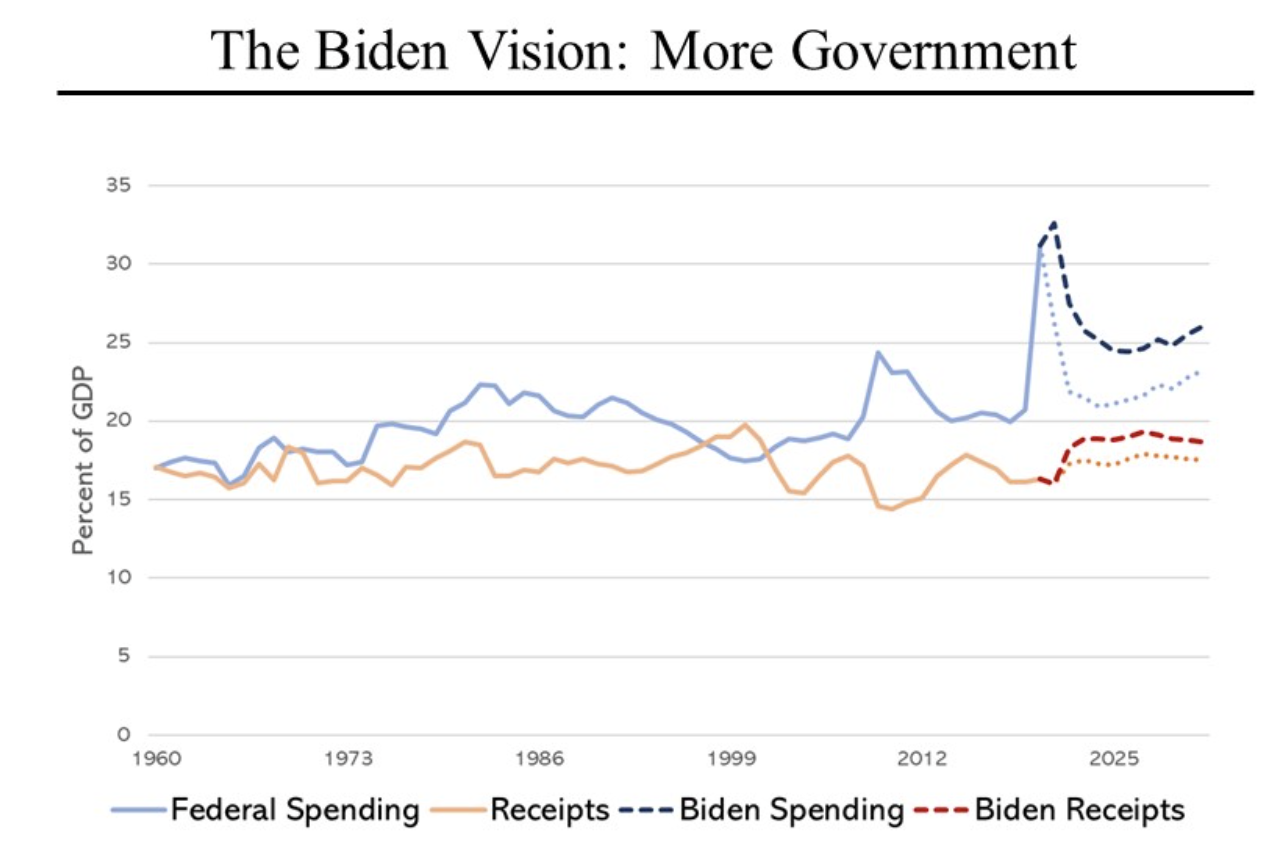 With more than 1 in 10 households reporting that they lack enough to eat, President Biden's effort to push "food assistance to more people is notable both for the scale of its ambition and the variety of its legislative and administrative actions," the N.Y. Times' Jason DeParle writes.
University of Kentucky economist James P. Ziliak: "We haven't seen an expansion of food assistance of this magnitude since the founding of the modern food stamp program in 1977."
Between the lines: "The push reflects an extraordinary shift in the politics of poverty," DeParle writes.
"With hunger especially pronounced among Black and Latino households, vital to the Democrats' coalition, the administration is framing its efforts not just as a response to pandemic needs but as part of a campaign for racial justice."
4. Top shots: Signs of freedom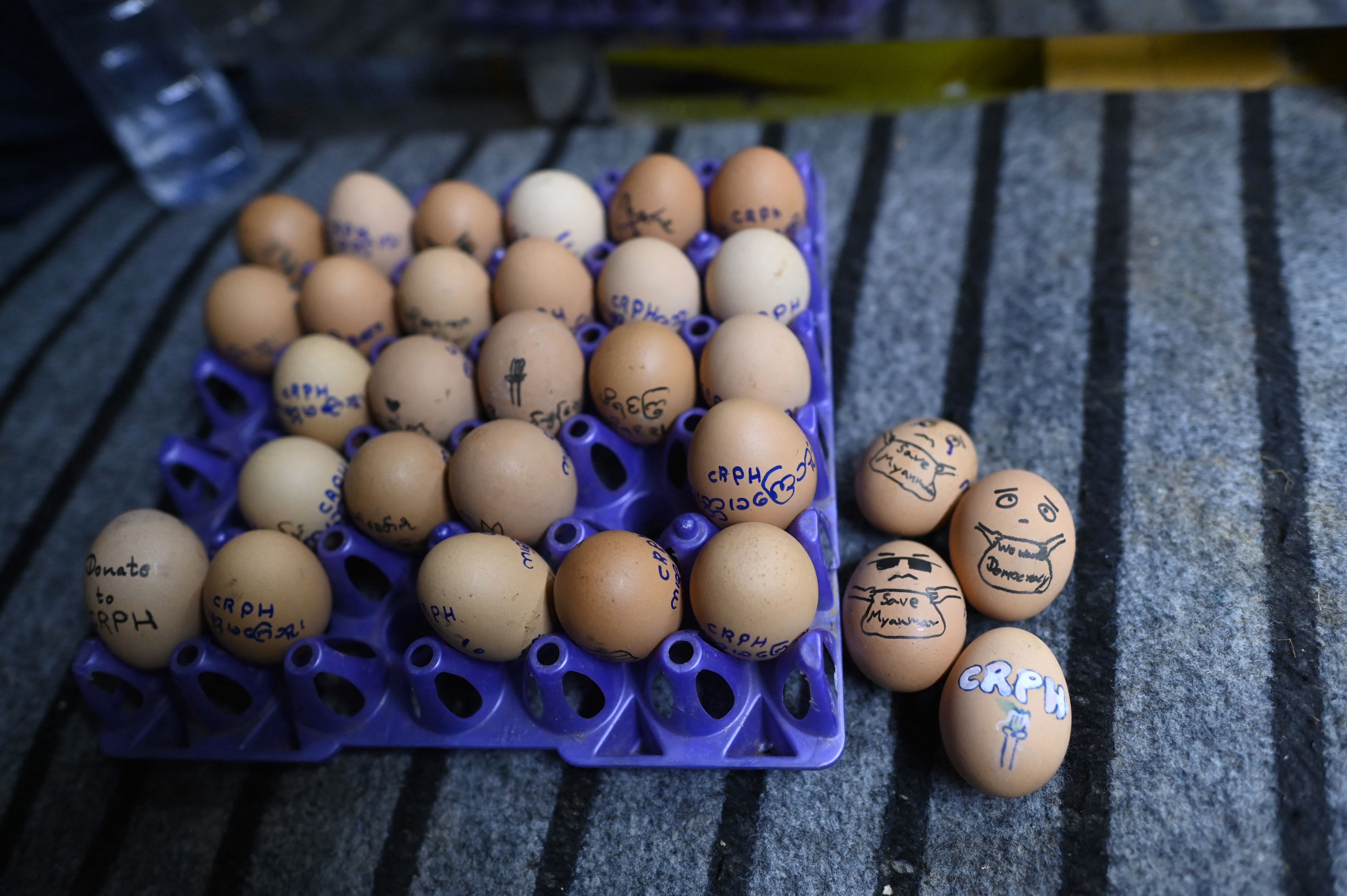 In Myanmar on Easter, eggs with messages protesting the military coup are given out to customers of a shop in Yangon.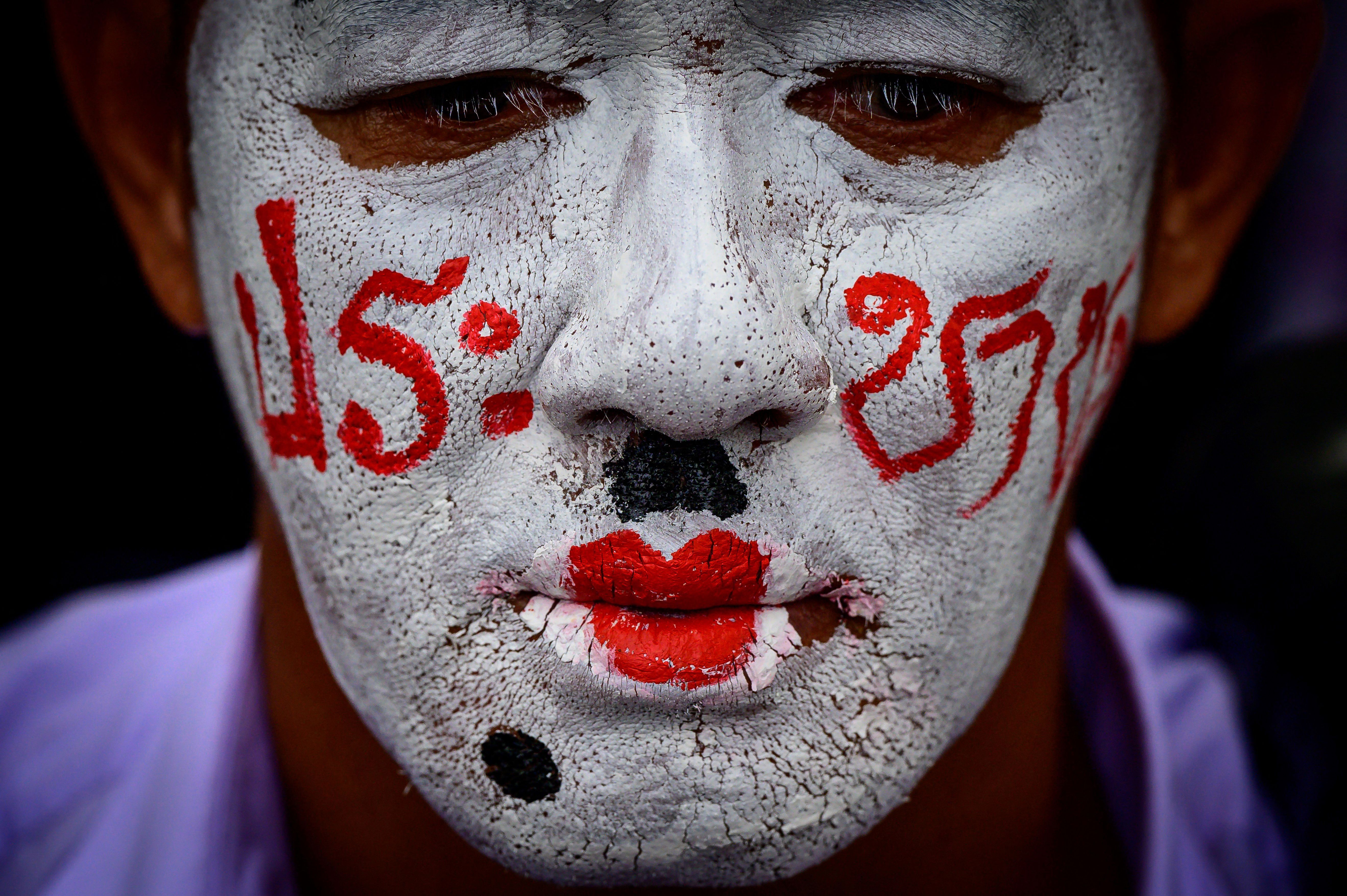 In Bangkok, Thailand, a pro-democracy activist joins an anti-government rally organized by the Red Shirts political movement.
5. Harder Line: Climate action's price for blue-collar workers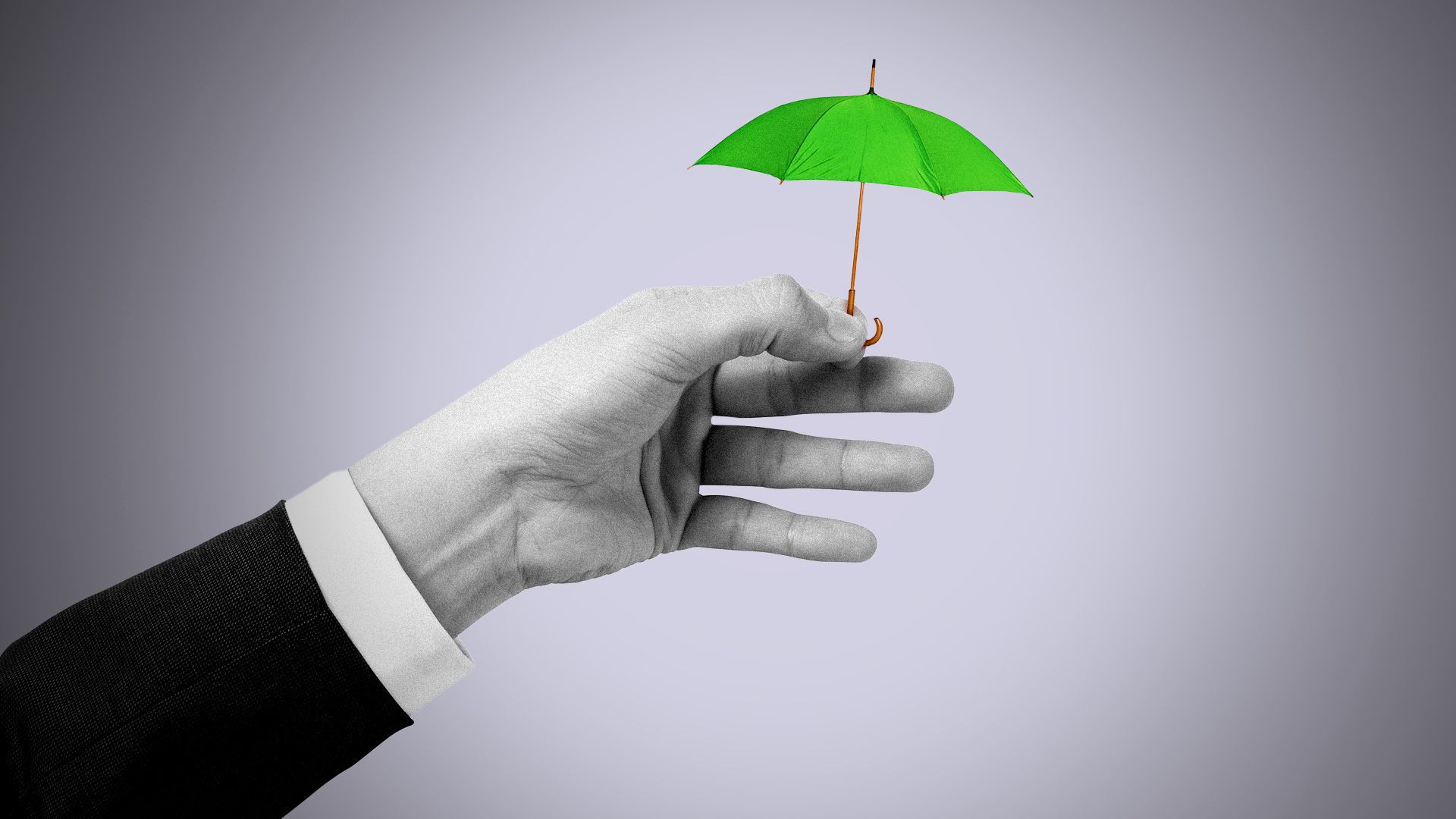 The split-screen economy, with some thriving and others still reeling, spells risk for President Biden and other pols as they rally around bold climate action, Amy Harder writes for Axios in her "Harder Line" column.
Why it matters: Society's efforts to transition to clean energy and the impacts of a warming world both disproportionately impact poorer people in America and abroad.
How it works: Lower-income people spend a larger amount of their paychecks on heating, electricity and transportation.
Lower-income people are also less financially able to respond to, or move away, from places that are getting hotter or drier.
The catch: To tackle climate change, you must either make clean energy cheaper or fossil fuels more expensive — or both.
Therefore, any action we take to tackle climate change is, by default, going to raise energy costs.
6. Big Tech's three-letter threat
While antitrust lawsuits and Capitol Hill hearings get headlines, Big Tech's biggest threat in Washington may come from the quiet work of the Federal Trade Commission, Axios' Kim Hart writes.
Why it matters: The FTC is gearing up to flex its muscle, both by enforcing current rules and trying to draft new ones. And it may be able to do so relatively quickly.
Acting FTC Chair Rebecca Slaughter has created a new "rulemaking group" within the agency's general counsel's office, positioning the FTC to draft new rules cracking down on anticompetitive corporate behavior.
The move signals that Slaughter will be more aggressive than recent predecessors, who focused on consumer protection issues like fraud.
Big Tech can also expect the FTC to take more aggressive enforcement action under President Biden, including lawsuits.
7. Exclusive: $20 million to rally progressives for Biden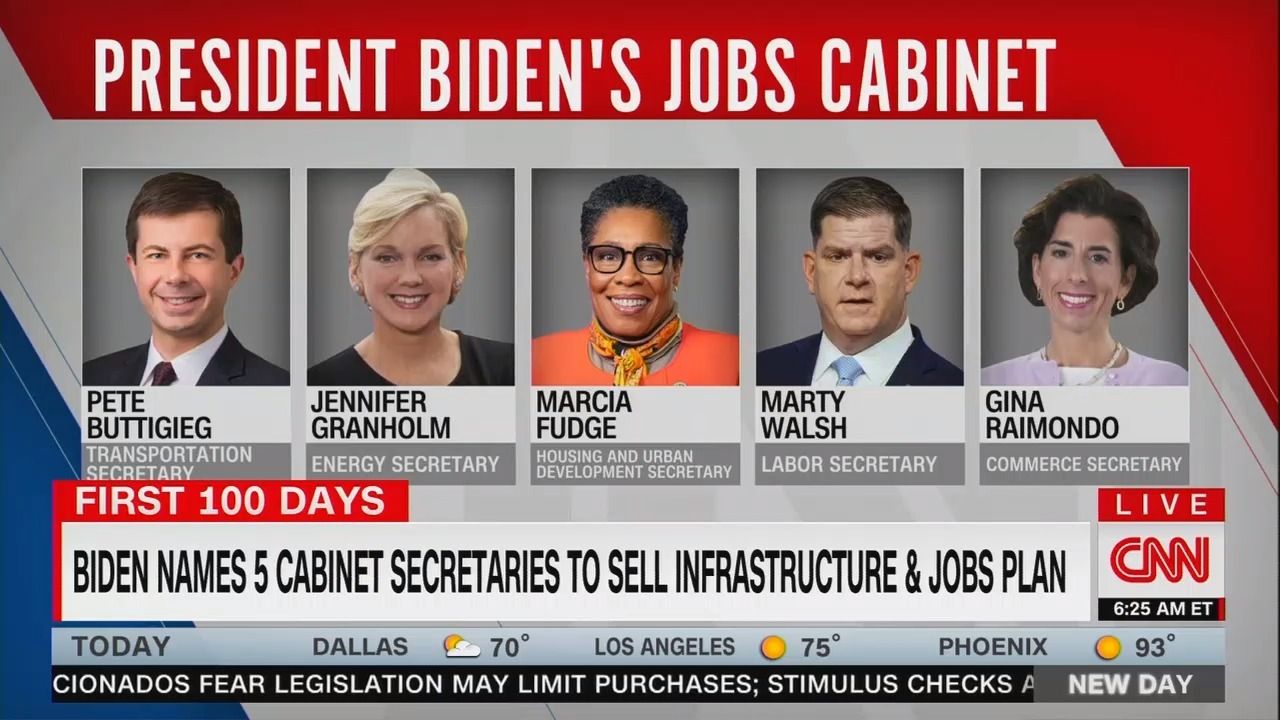 The Open Society Foundations are pledging $20 million+ for grassroots organizing to rally progressives around President Biden's infrastructure and social welfare proposals, Axios' Hans Nichols scoops.
Why it matters: Backing from the George Soros-founded group is a call to action for Democratic donors and activists, who want Biden to go bigger with his $2 trillion+ infrastructure plan.
8. Billionaires intervene in hedge fund takeover of local newspapers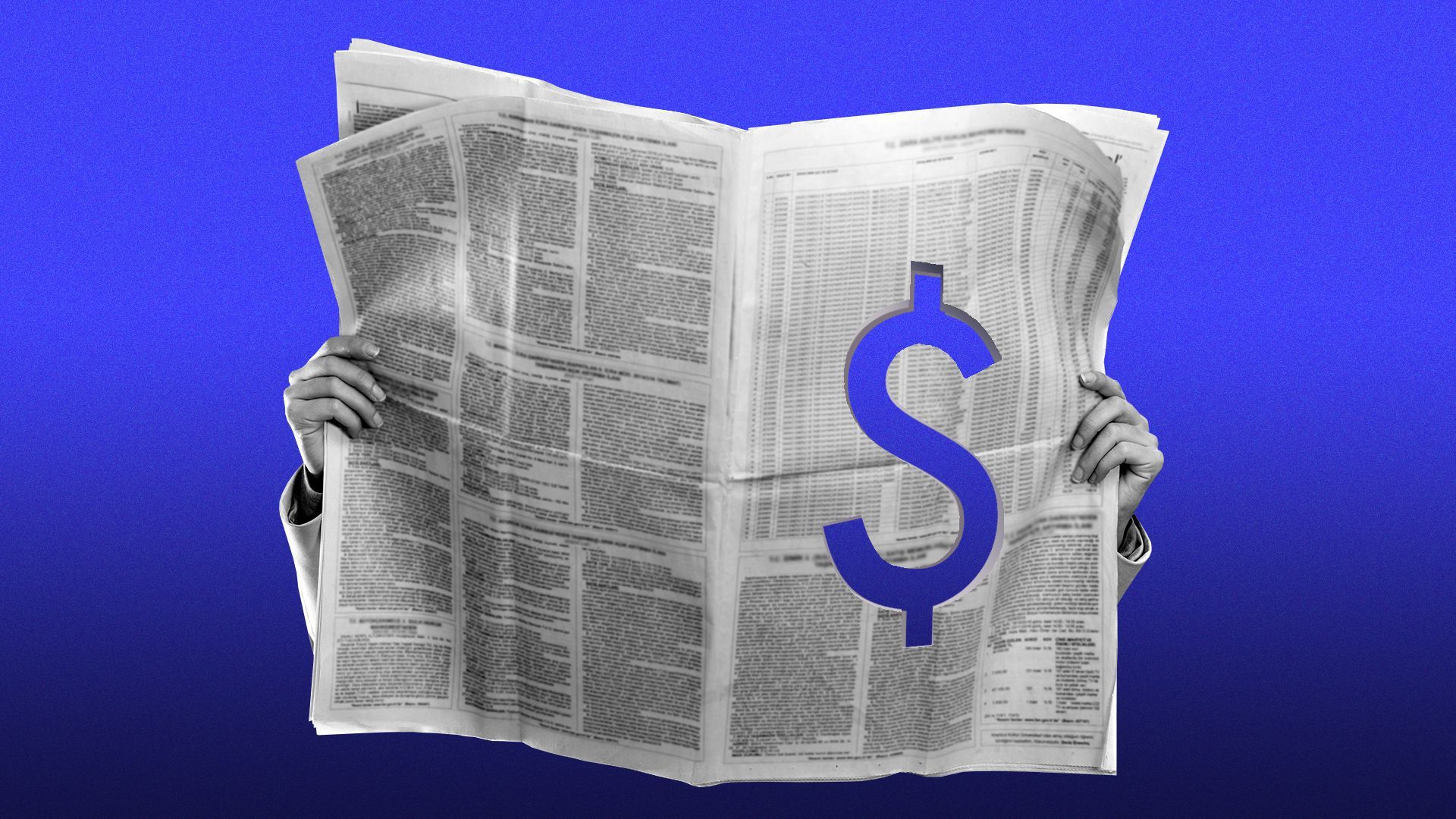 A pair of billionaires have reportedly agreed to put up more than $600 million of their own money to help finance a roughly $680 million bid for Tribune Publishing, the parent to many of America's most iconic newspapers, Axios' Sara Fischer writes.
The bid, according to The Wall Street Journal (subscription), can now be recommended for consideration by Tribune's board to its shareholders over a cheaper bid from private equity giant Alden Global Capital.
Why it matters: It could derail a massive newspaper deal that would've likely resulted in the loss of hundreds of local journalism jobs across the country.
9. Winningest women's coach leads Stanford to title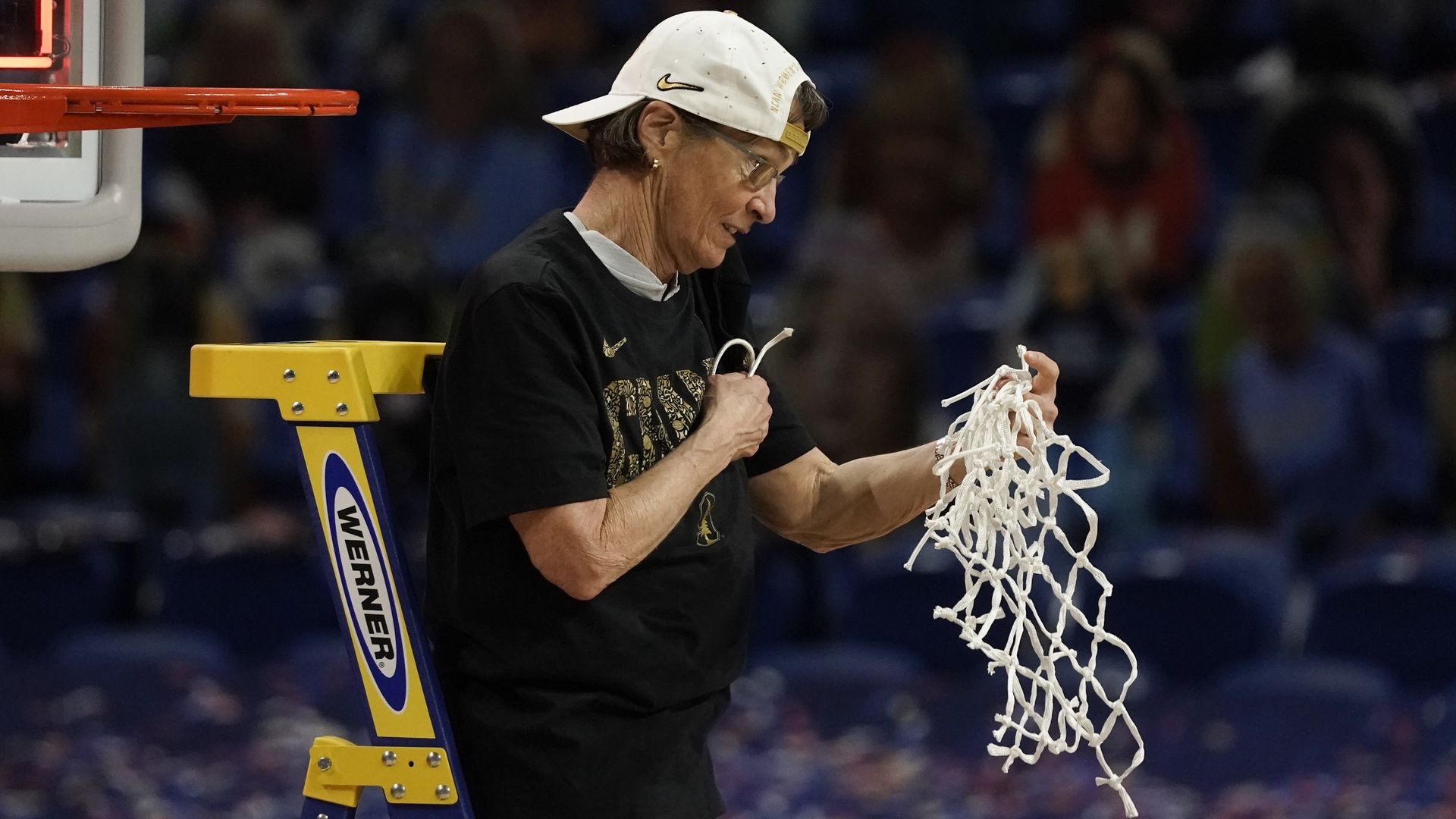 Above, Stanford coach Tara VanDerveer cuts down the net after the Cardinal beat Arizona, 54-53, in a women's national championship that came down to the final shot.
VanDerveer this season passed Pat Summitt to become the all-time winningest coach in NCAA Division I women's basketball history (now 1,125 career wins).
VanDerveer won two titles in her first three appearances in the Final Four, starting in 1990, The (San Jose) Mercury News reports.
"This isn't why I coach," she said last night. "I want to be a teacher."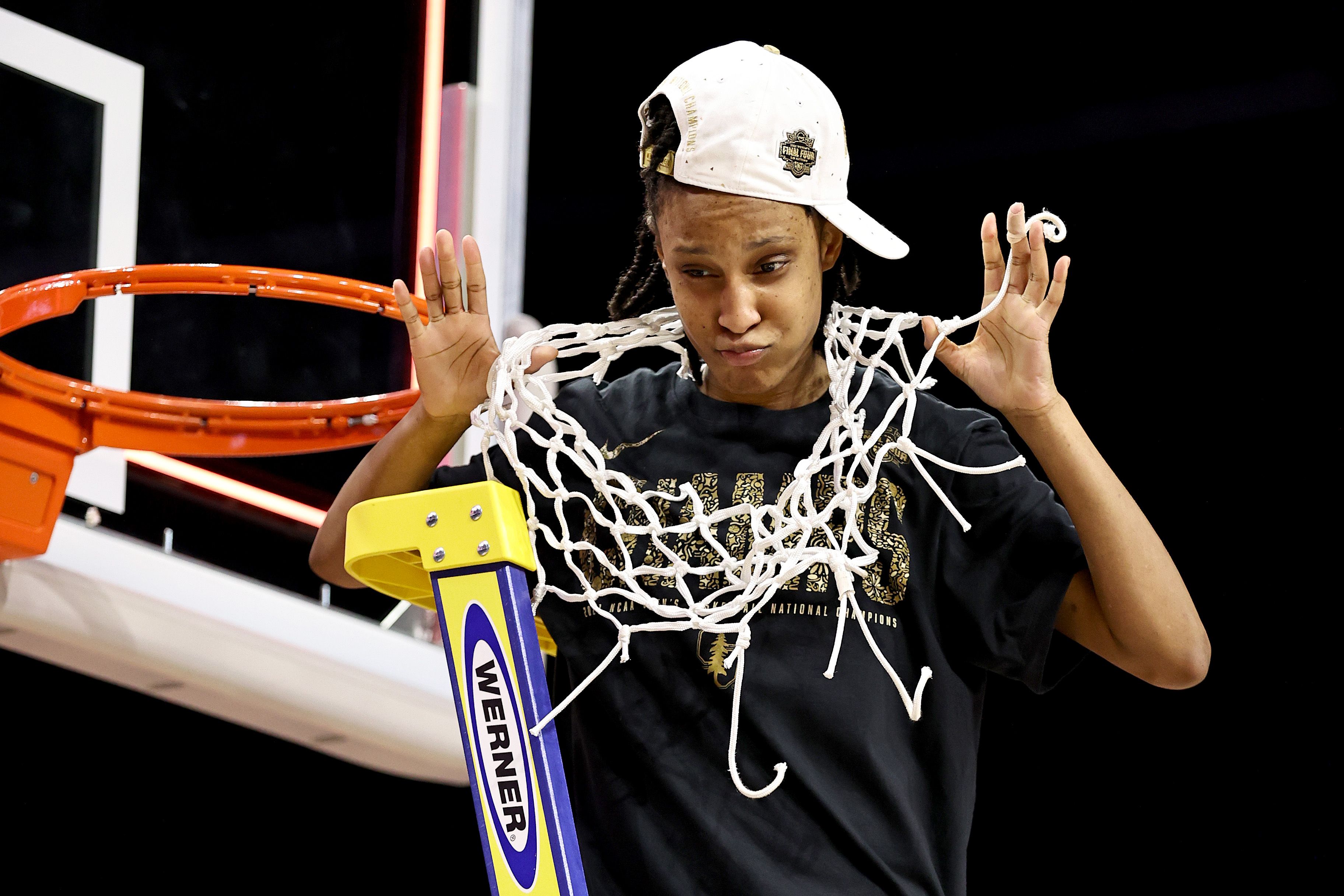 Kiana Williams, a senior who's one of the top guards in the country, became Stanford's career leader in three-pointers during the women's tournament — held in her hometown, San Antonio.
10. 🎥 Chadwick Boseman looks like an Oscar lock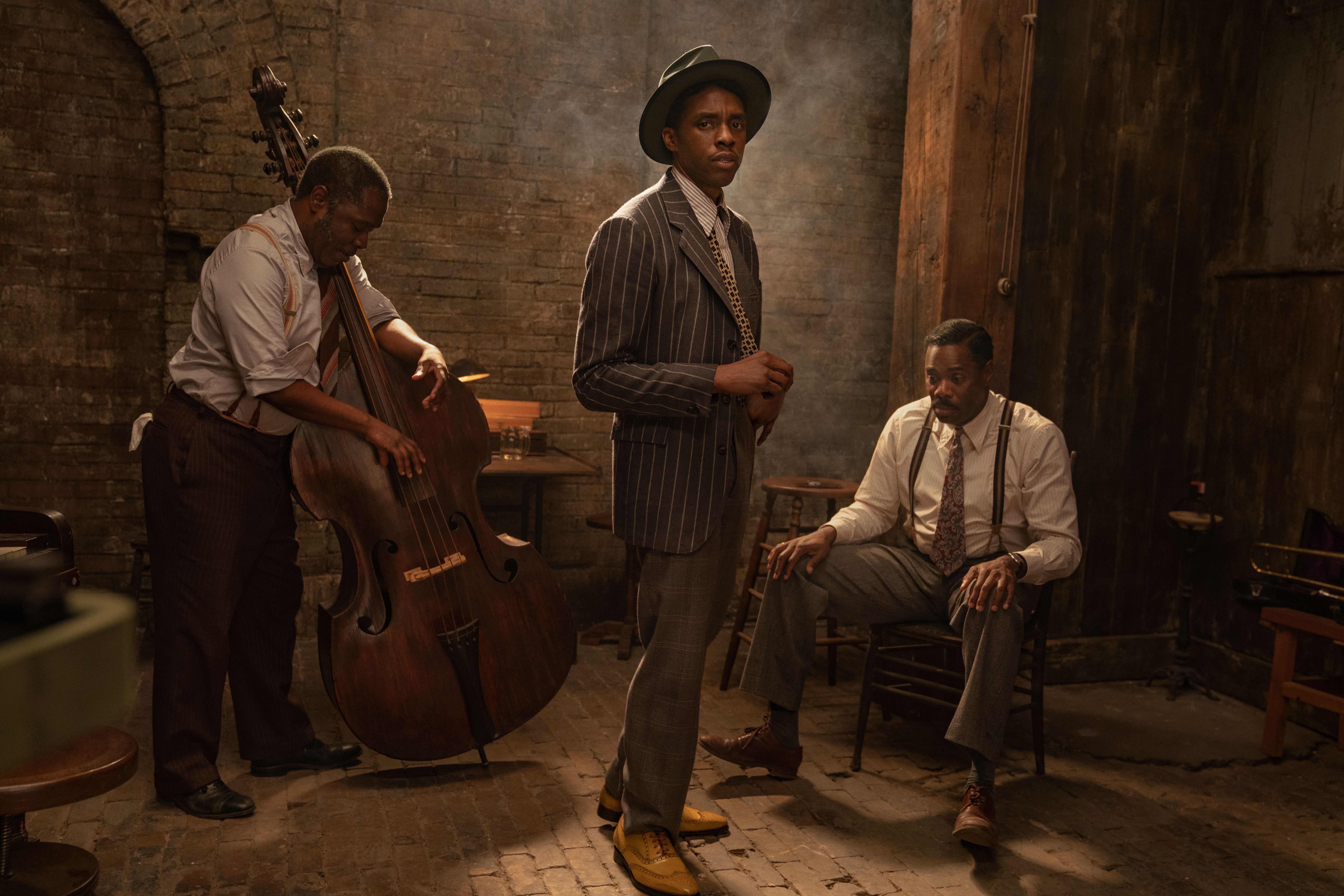 For the first time, actors of color swept the individual film awards at the Screen Actors Guild Awards, potentially setting the stage for a historically diverse slate of Oscar winners, AP's Jake Coyle writes.
The winners: The late Chadwick Boseman, best male actor for "Ma Rainey's Black Bottom" ... Viola Davis, best female actor for "Ma Rainey's Black Bottom" ... Yuh-Jung Youn, best female supporting actor for "Minari" ... Daniel Kaluuya, best male supporting actor for "Judas and the Black Messiah."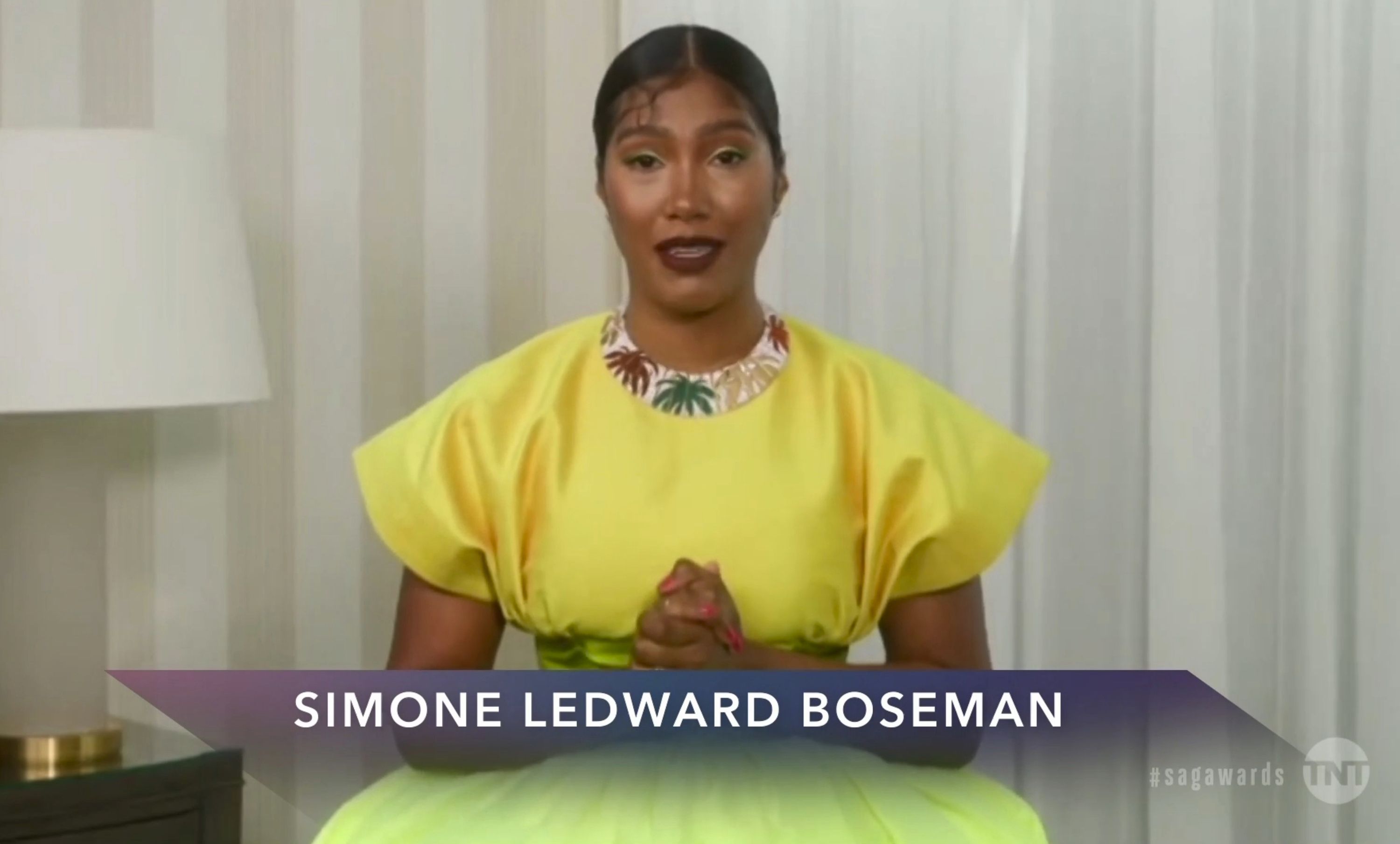 Simone Ledward Boseman, Boseman's widow, quoted her husband when accepting his award: "If you see the world unbalanced, be a crusader that pushes heavily on the seesaw of the mind." (USA Today)
💡 Axios AM is written in Smart Brevity®. Learn how your team can communicate in the same smart, clear style with Axios HQ.