September 19, 2022
Good Monday morning. Smart Brevity™ count: 1,496 words ... 5½ mins. Edited by Noah Bressner.
1 big thing: Work-life revolution
Work-life policies — paid sick and medical leave + reasonable hours and scheduling — are becoming high-stakes negotiating issues for workers with leverage in a tight labor market, Emily Peck writes for Axios Markets.
A fight over paid sick leave and working conditions almost brought the country's economy to a standstill last week. Railway workers, who say they don't have easy access to paid sick time, were ready to strike if their employers didn't improve working conditions.
Why it matters: These issues make up the human side of the supply chain.
💡 Context: Railroads instituted a restrictive policy requiring employees to be on call more often, and penalizing them with a point-based system for taking unscheduled time off, the N.Y. Times reported (subscription).
The tentative agreement reached last week gives railroad workers unpaid time off for medical care and illness, and sets a key precedent for the unions in bargaining for leave.
🖼️ The big picture: Workers in many fields are more willing to strike, demanding better pay and improved conditions, The Wall Street Journal reports (subscription).
In Minnesota last week, 15,000 nurses walked off the job over stalled contract negotiations. Nurses say they're burned out after three years of working in a pandemic.
Mental-health workers are on strike in California and Hawaii.
🔭 Zoom out: The U.S. doesn't require employers to provide paid time off for illness. In other well-off nations, it's commonplace.
94% of high-income workers in the U.S. have paid sick leave. But only 53% of those in the lowest quartile of earners have access, according to 2021 data from the Bureau of Labor Statistics.
Efforts to pass paid leave at a national level failed during the pandemic, surprising advocates who believed COVID would push lawmakers to act.
2. ⚠️ Coming rise in health-care premiums
All signs point toward larger-than-normal health-insurance premium increases next year, Axios' Caitlin Owens reports.
Why it matters: Employers will have to choose between taking the hit or passing the added cost to their employees — a decision that's particularly difficult in a tight labor market.
Seven in 10 employers expect moderate to significant increases in the cost of health benefits over the next three years, according to a recent Willis Towers Watson survey.
More than half of respondents said they plan to address rising costs by using programs or vendors that would reduce total spending.
Less than a quarter said they'll shift costs to employees through higher premium contributions. 14% said they'll shift costs through out-of-pocket expenses.
The intrigue: Employees may not tolerate premium hikes in the current labor climate.
Hundreds of New Jersey public employees rallied last week to demand that a vote on a more than 20% premium increase next year be delayed, Bloomberg reported.
🧠 What's happening: Health costs haven't risen in tandem with general inflation this year, in part because payers often have multiyear contracts.
That means that underlying inflation in labor or production costs isn't immediately shifted into payment rates or, subsequently, premiums.
Hospital groups have been telling anyone who will listen how much their costs have gone up in the past couple of years. It stands to reason that those complaints loom large in negotiations with insurers.
👀 What we're watching: Whether employer premium hikes will be politically weaponized heading into the midterm elections.
There are signs the GOP may try to connect them with overall inflation, which the party sees as a winning attack against Democrats.
3. ⏱️ Biden on "60 Minutes": "Watch me!"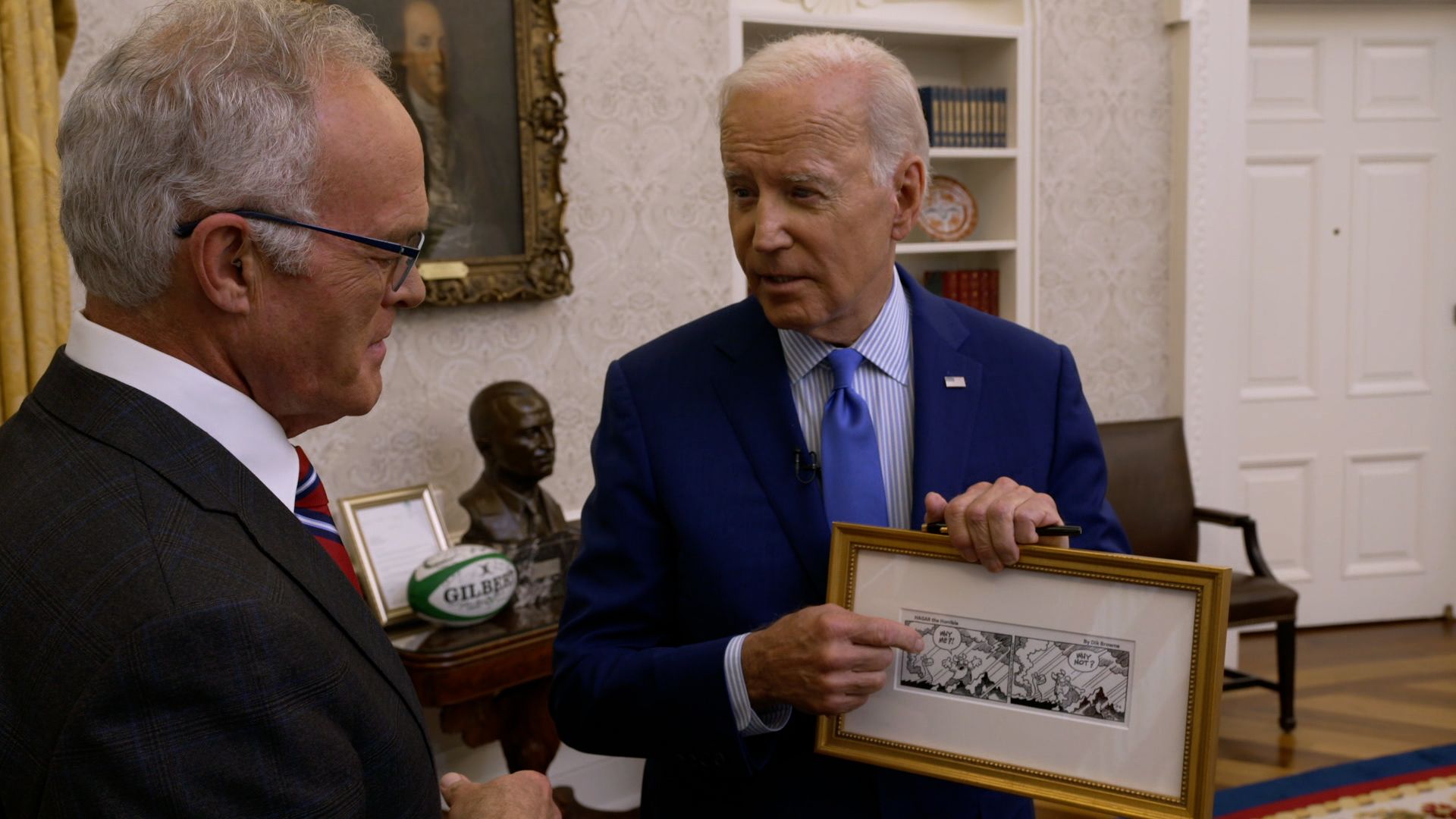 On "60 Minutes," President Biden showed Scott Pelley a Hägar the Horrible comic — framed by Biden's late father — in which the Viking asks after a lightning strike: "WHY ME?!" God replies: "WHY NOT?"
"That's my dad," Biden said. "'Why not, Joey? Why not you? Why not — what makes you so different? Just get up.' My mom's expression was: 'Just get up. Get up. Get up.'"
🇹🇼 Biden was unambiguous about the U.S. policy of "strategic ambiguity" on defending Taiwan from Chinese attack.
Pelley: "[W]ould U.S. forces defend the island?"
Biden: "Yes, if in fact there was an unprecedented attack."
Pelley: "So unlike Ukraine — to be clear, sir — U.S. forces, U.S. men and women would defend Taiwan in the event of a Chinese invasion?"
Biden: "Yes."
⏰ About running in 2024, Biden said: "I'm a great respecter of fate. And so, what I'm doing is, I'm doing my job. ... And within the timeframe that makes sense after this next election cycle here, going into next year, make a judgment on what to do."
"[M]y intention, as I said to begin with, is that I would run again. But it's just an intention. But is it a firm decision that I run again? That remains to be seen."
🥊 When Pelley noted Biden, 79, is the oldest president ever, Biden replied: "Pretty good shape, huh?" Pelley asked about fitness for the job and Biden shot back:
"Watch me! ... Watch me!"
4. 👑 Funeral of the century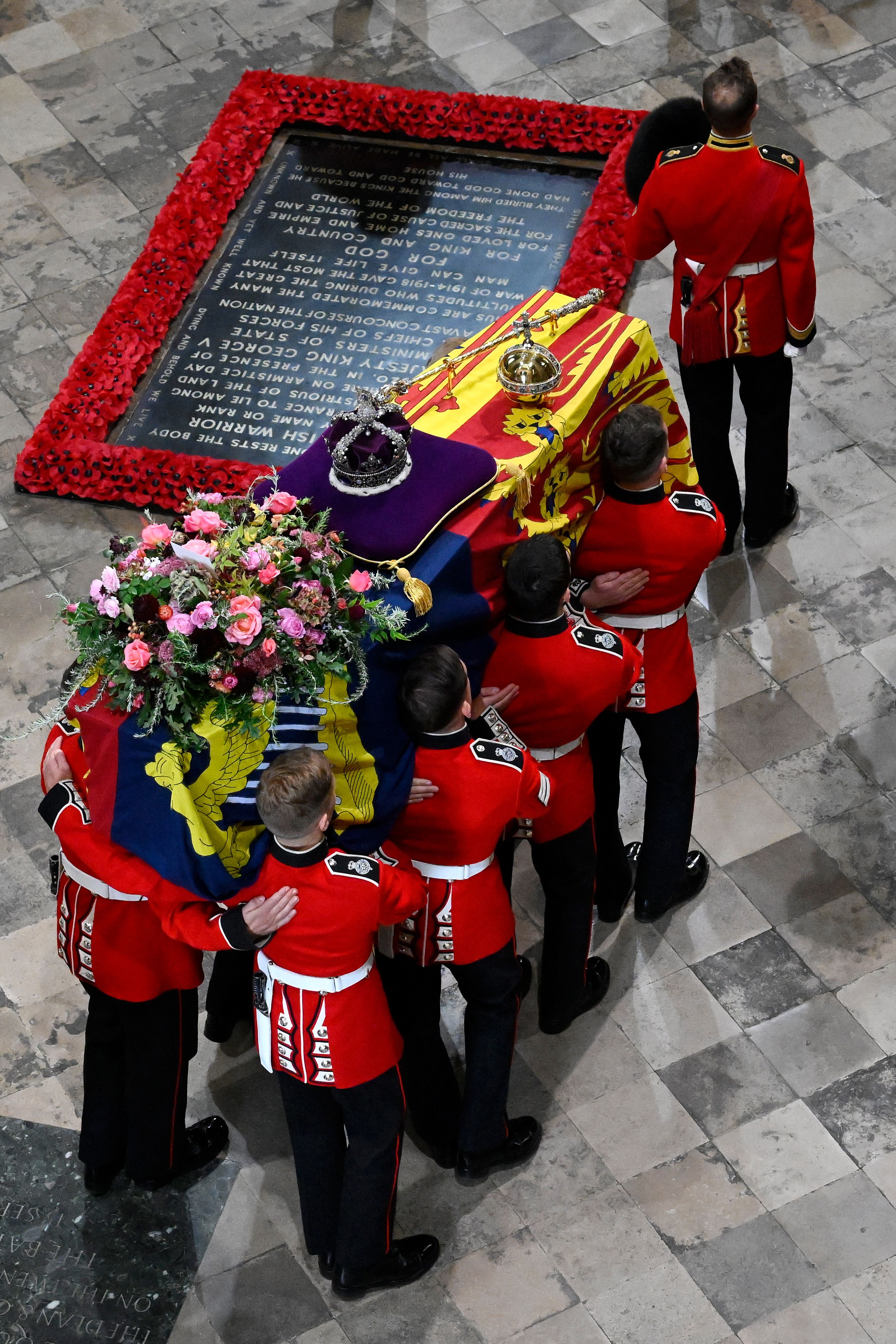 The coffin of Queen Elizabeth II, with the Imperial State Crown resting on top, is carried by the bearer party into Westminster Abbey this morning.
The majestic state funeral drew presidents and kings, princes and prime ministers — and up to 1 million people lining the streets of London to honor a monarch whose 70-year reign defined an age. Keep reading.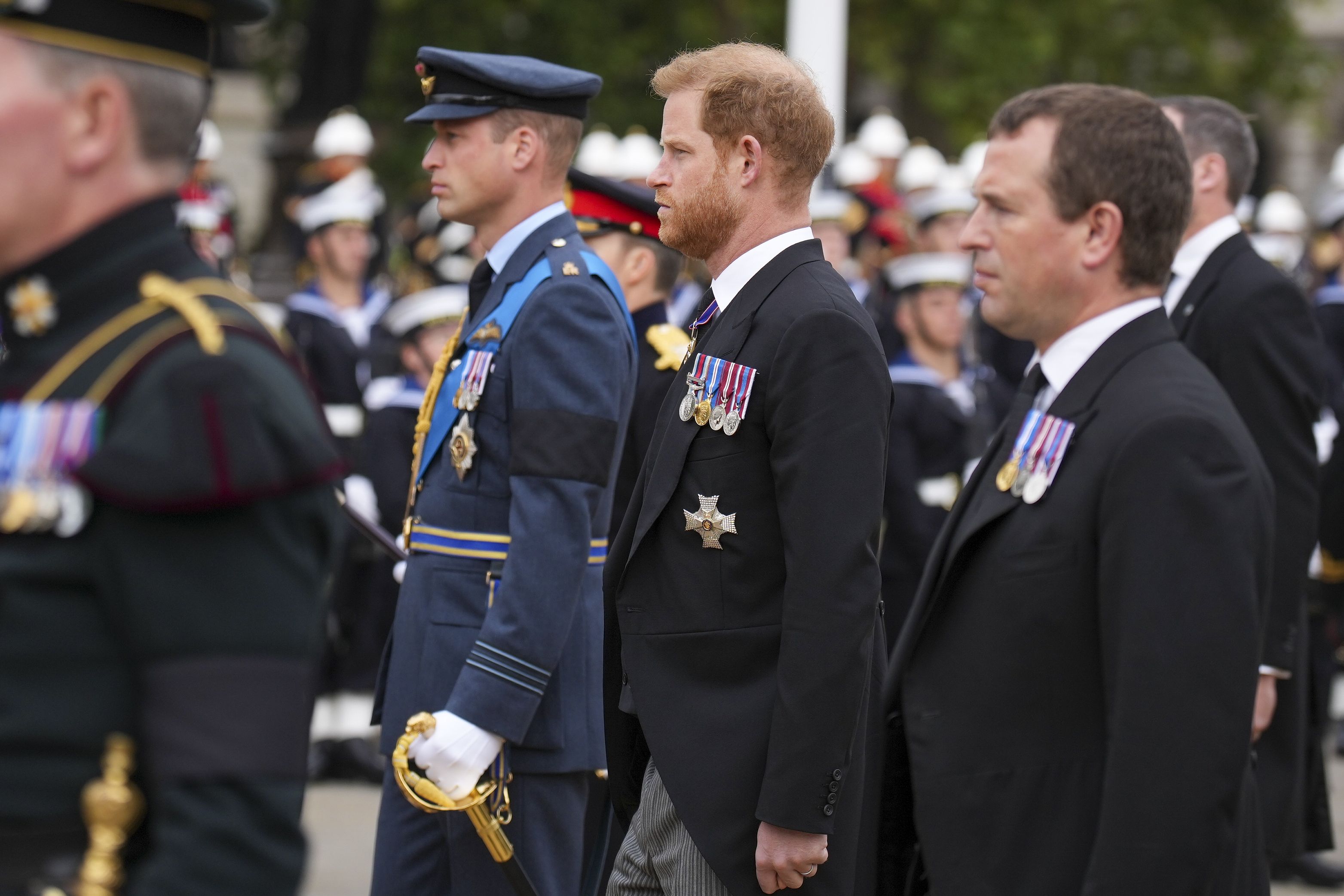 Prince William and Prince Harry follow a gun carriage carrying the coffin of their grandmother.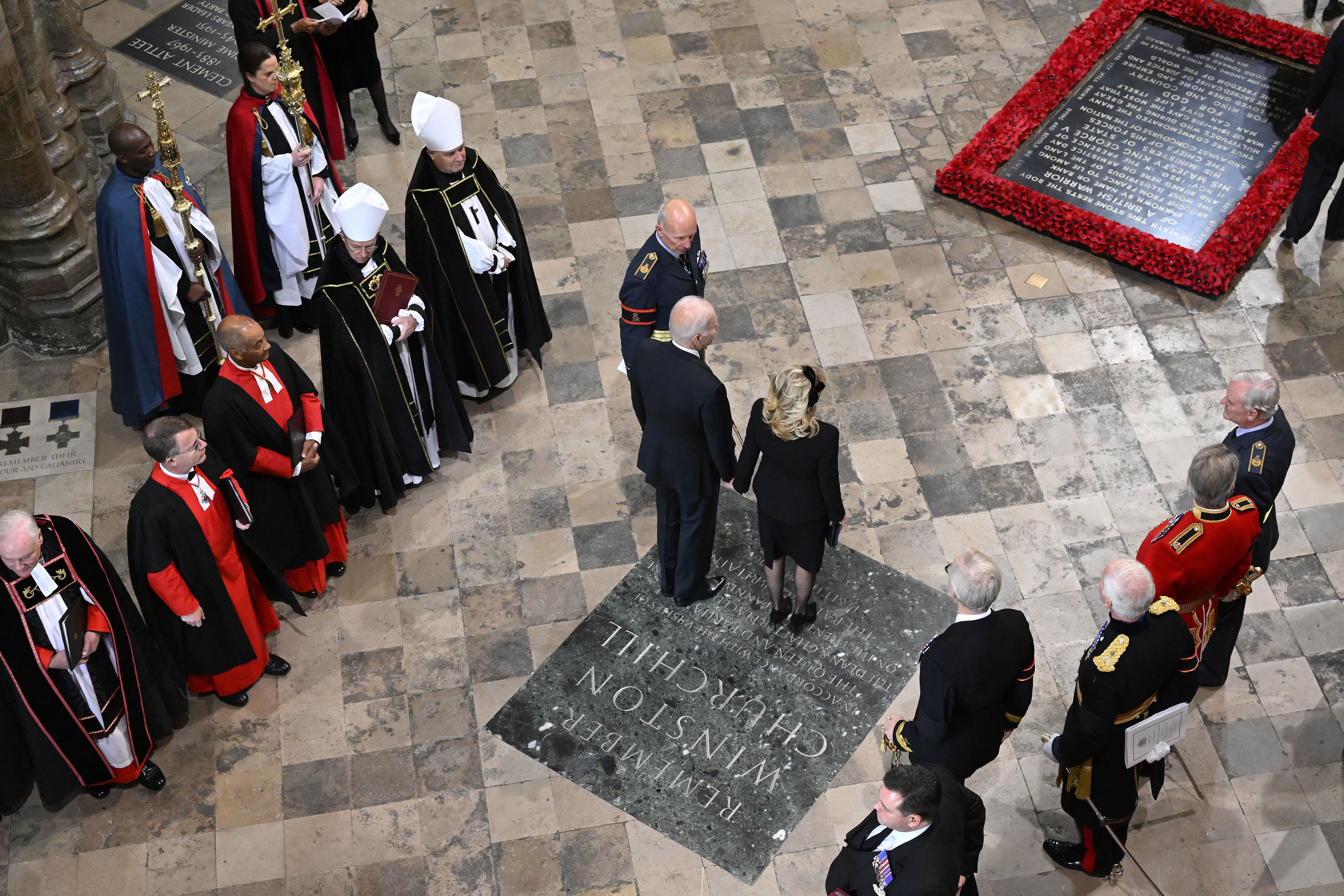 President Biden and First Lady Jill Biden arrive today at Westminster Abbey, crossing a green marble memorial to Winston Churchill.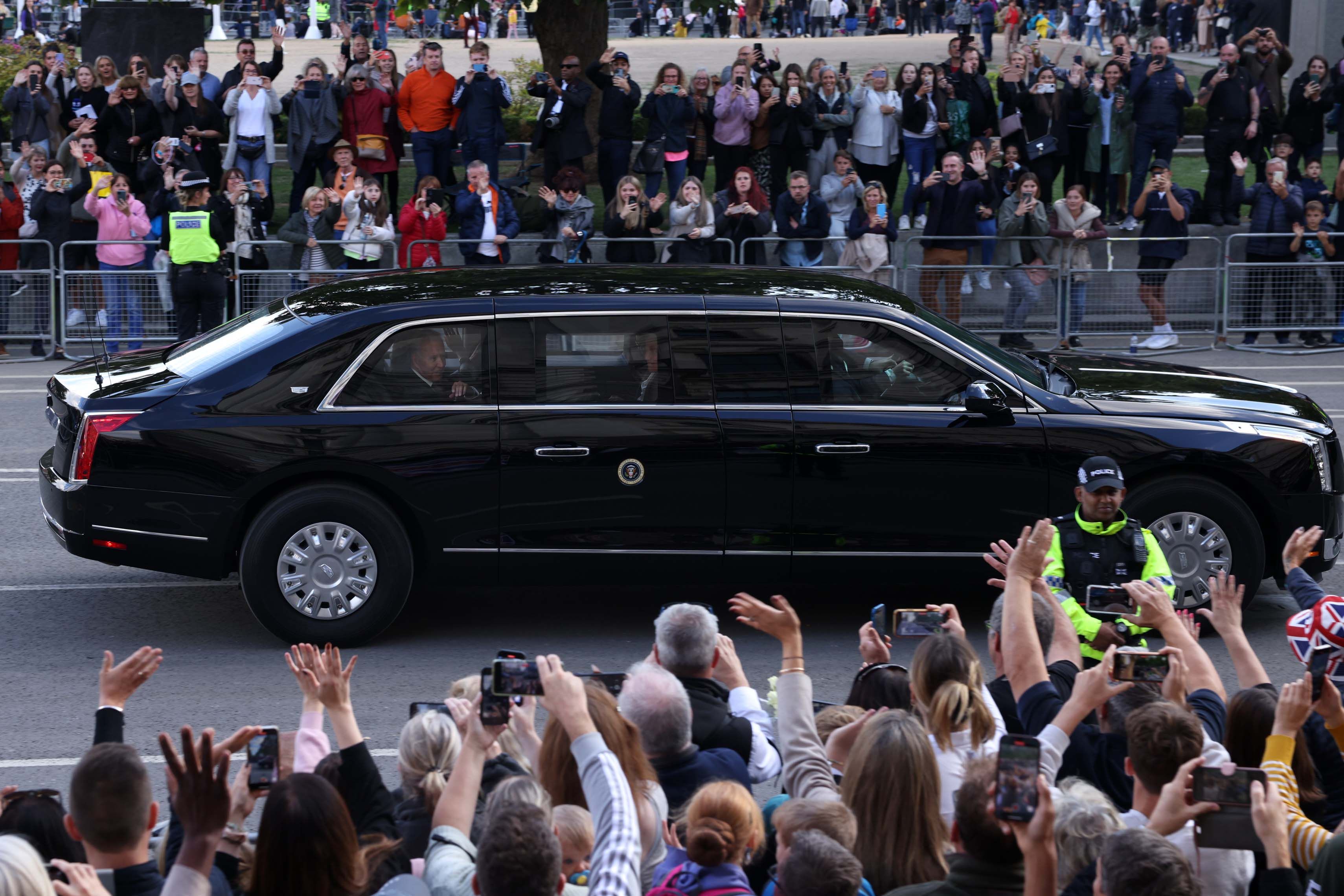 The president and first lady wave from "The Beast" yesterday after viewing the Queen's casket, lying in state at the 900-year-old Westminster Hall at the Houses of Parliament in London.
5. 🇵🇷 All of Puerto Rico loses power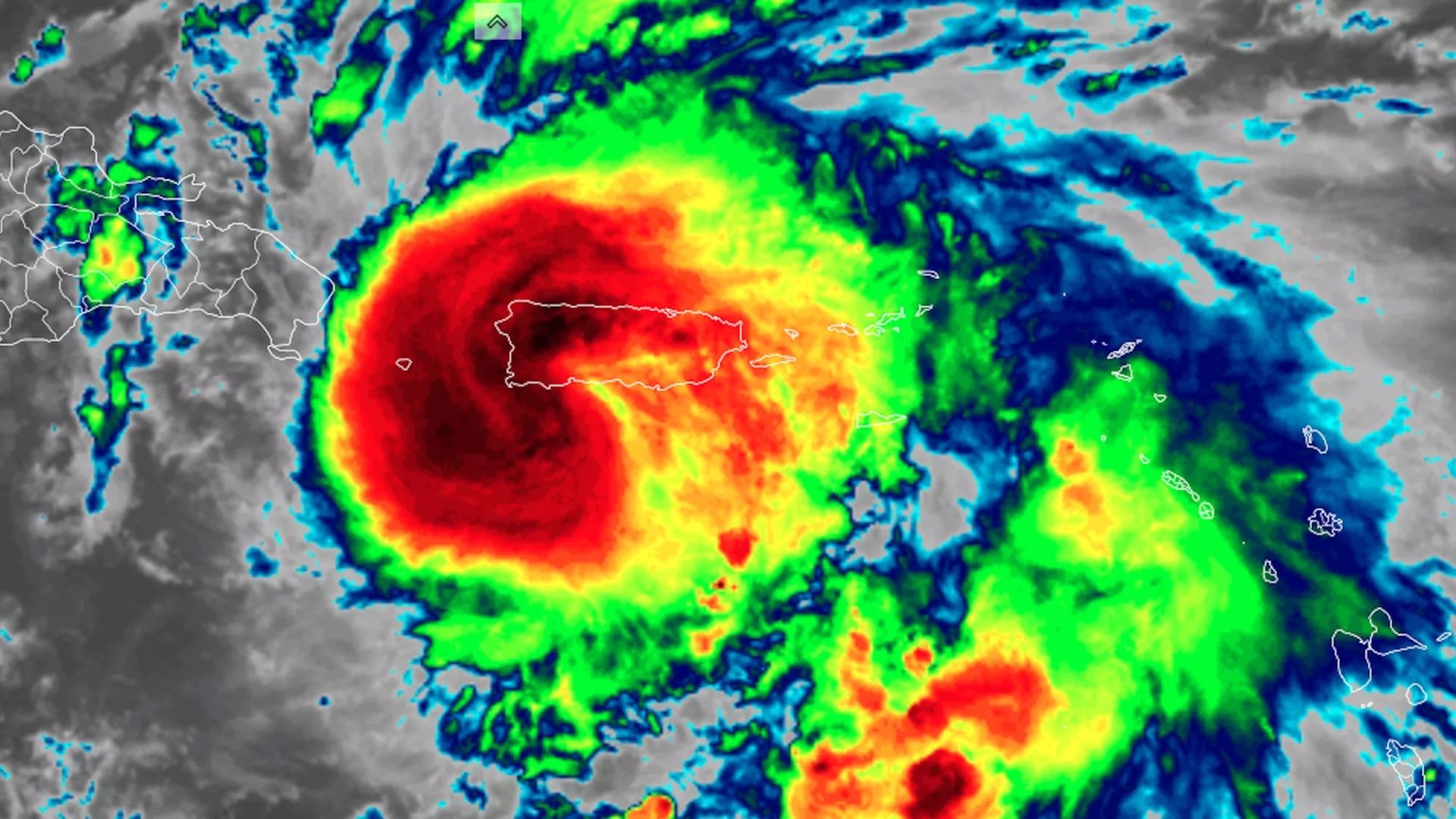 Hurricane Fiona knocked out power to the entire island of Puerto Rico yesterday, Axios' Andrew Freedman writes.
The Category 1 storm, which hit the Dominican Republic early this morning, caused "catastrophic" flooding, Puerto Rico Gov. Pedro Pierluisi said.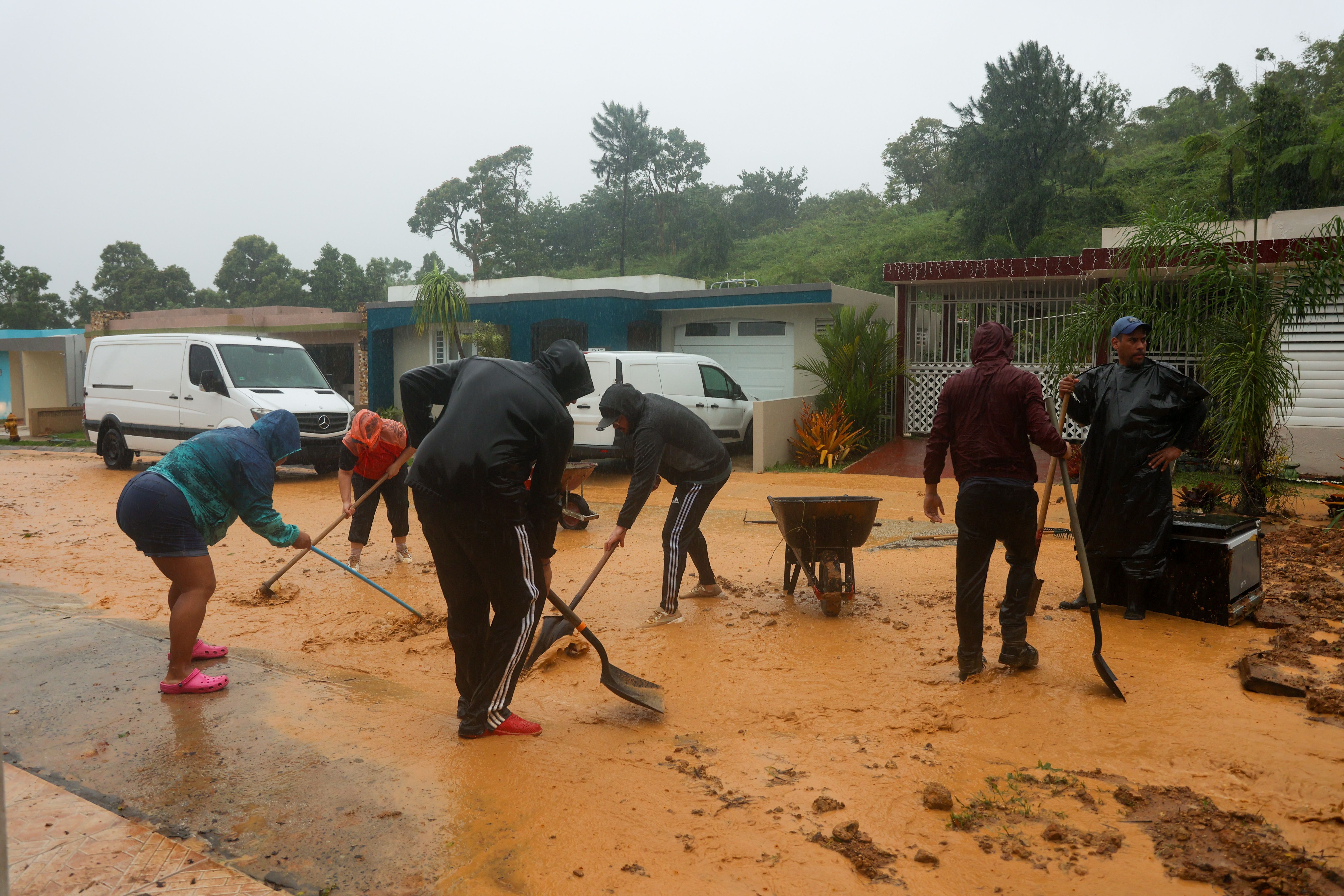 Puerto Rico's power grid, which was severely damaged during Hurricane Maria in 2017, has faltered, with nearly 1.5 million customers without power early this morning, according to PowerOutage.us.
6. 🎸 "From boy to Bono"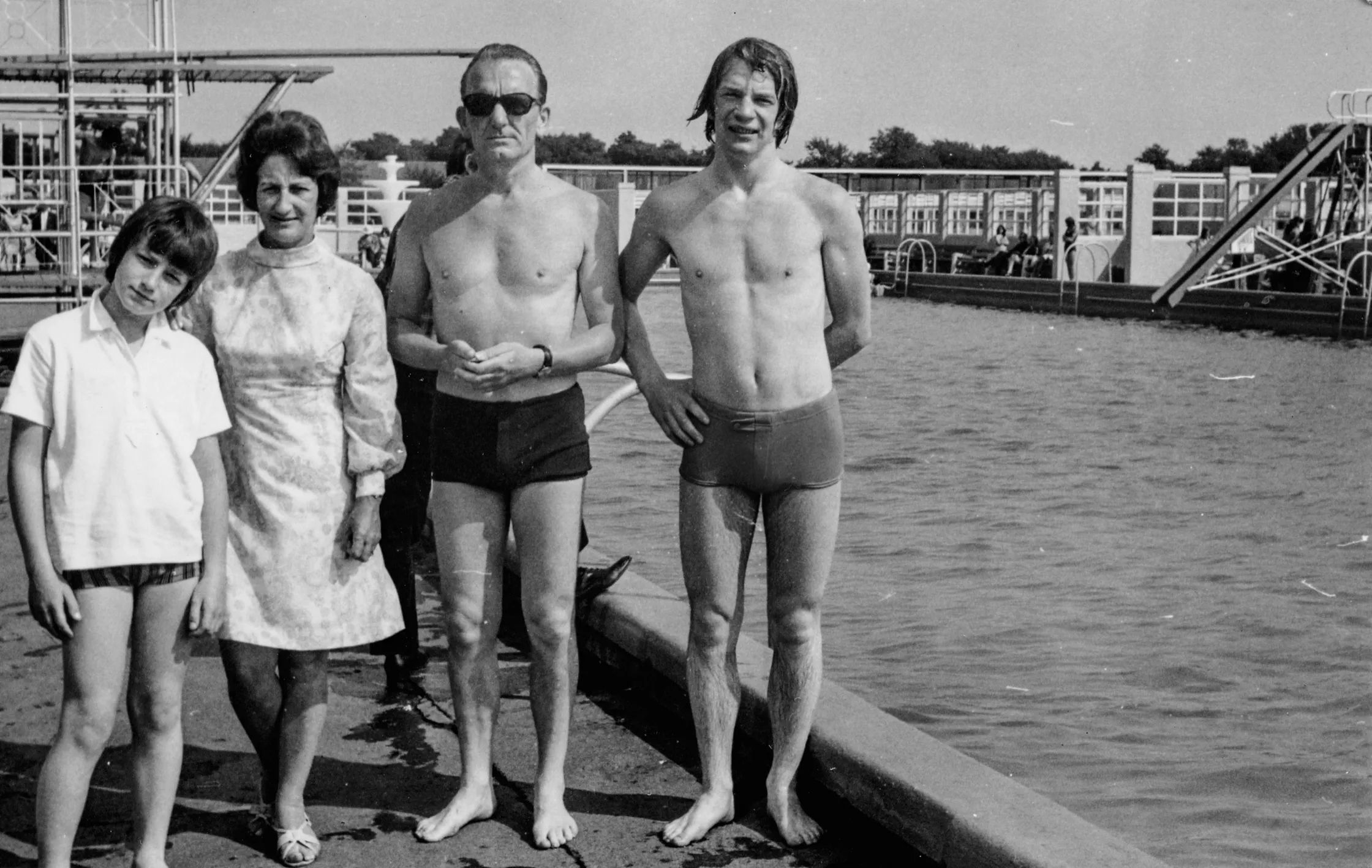 The New Yorker has an excerpt from a memoir by Bono, "Surrender: 40 Songs, One Story," coming Nov. 1.
As a very small child in Ireland, the 62-year-old writes, "from when I stood only as high as the keyboard, I was transfixed by the piano":
"There was one in our church hall, and any time alone with it was time I held sacred. I would spend ages finding out what sounds the keys and pedals could make.
"I didn't know what reverb was; I couldn't believe how such a simple action could turn our church hall into a cathedral."
"I remember my hand finding a note and then searching for another note to rhyme with it. I was born with melodies in my head, and I was looking for a way to hear them in the world."
The "Contributors" page in this week's magazine includes the entry:
"Bono ... is an artist, an activist, and the lead singer of the rock band U2."
7. 🗳️ Harris to focus on young voters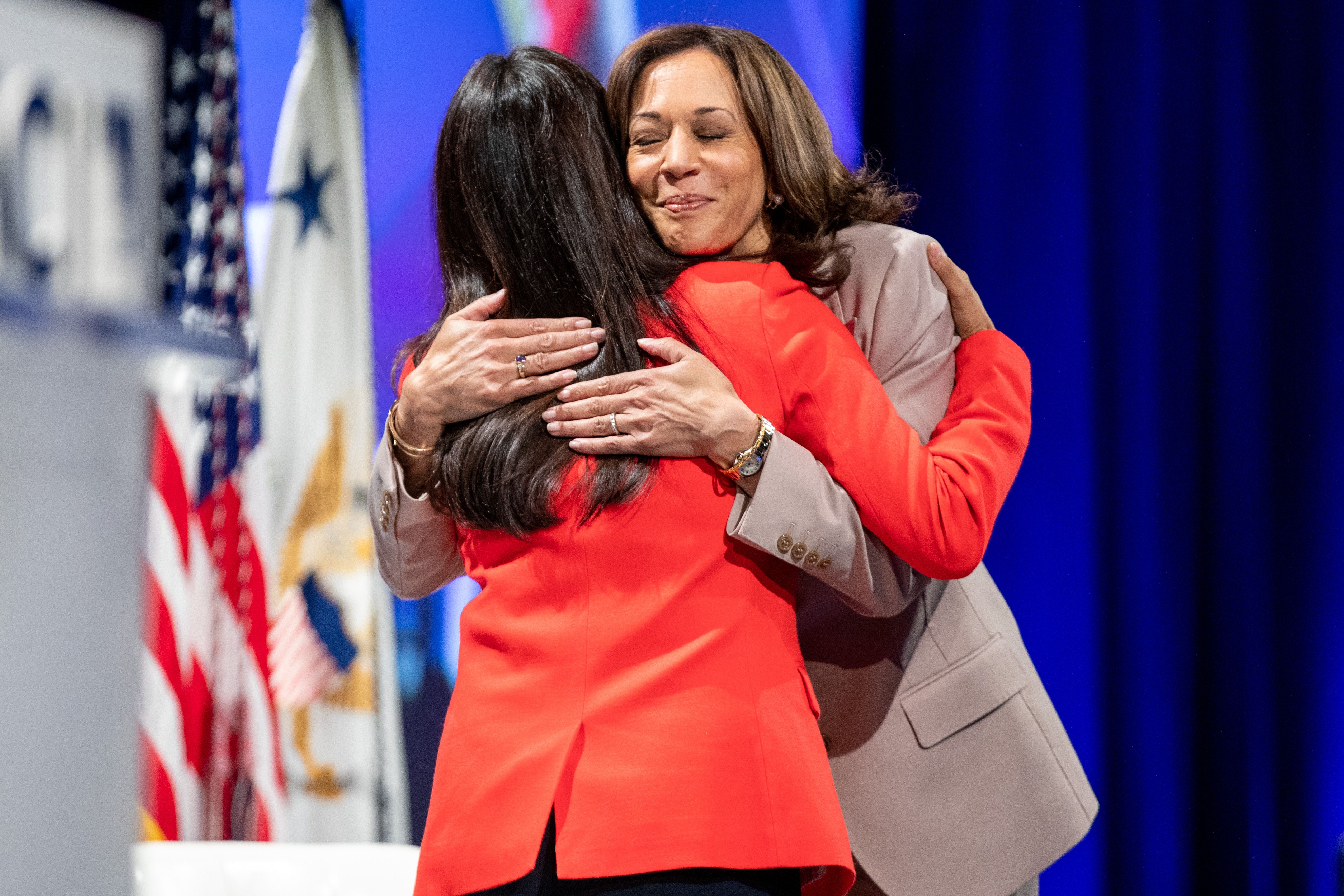 Vice President Harris is ramping up campaign road trips to turn out young voters and voters of color for the midterms, Axios' Alexi McCammond reports.
Harris stops this week in Wisconsin and South Carolina — but so far without scheduled appearances with key Democratic nominees.
Why it matters: The White House is seeking to deploy Harris in ways she can be most helpful — including engaging targeted constituencies on reproductive rights, student-loan relief and climate change.
A White House official told Axios the V.P. will meet with local Latino elected officials and community leaders while in Milwaukee — hoping to shore up Democrats' waning support with this constituency.
8. 🏈 ⚾ First time in 13 years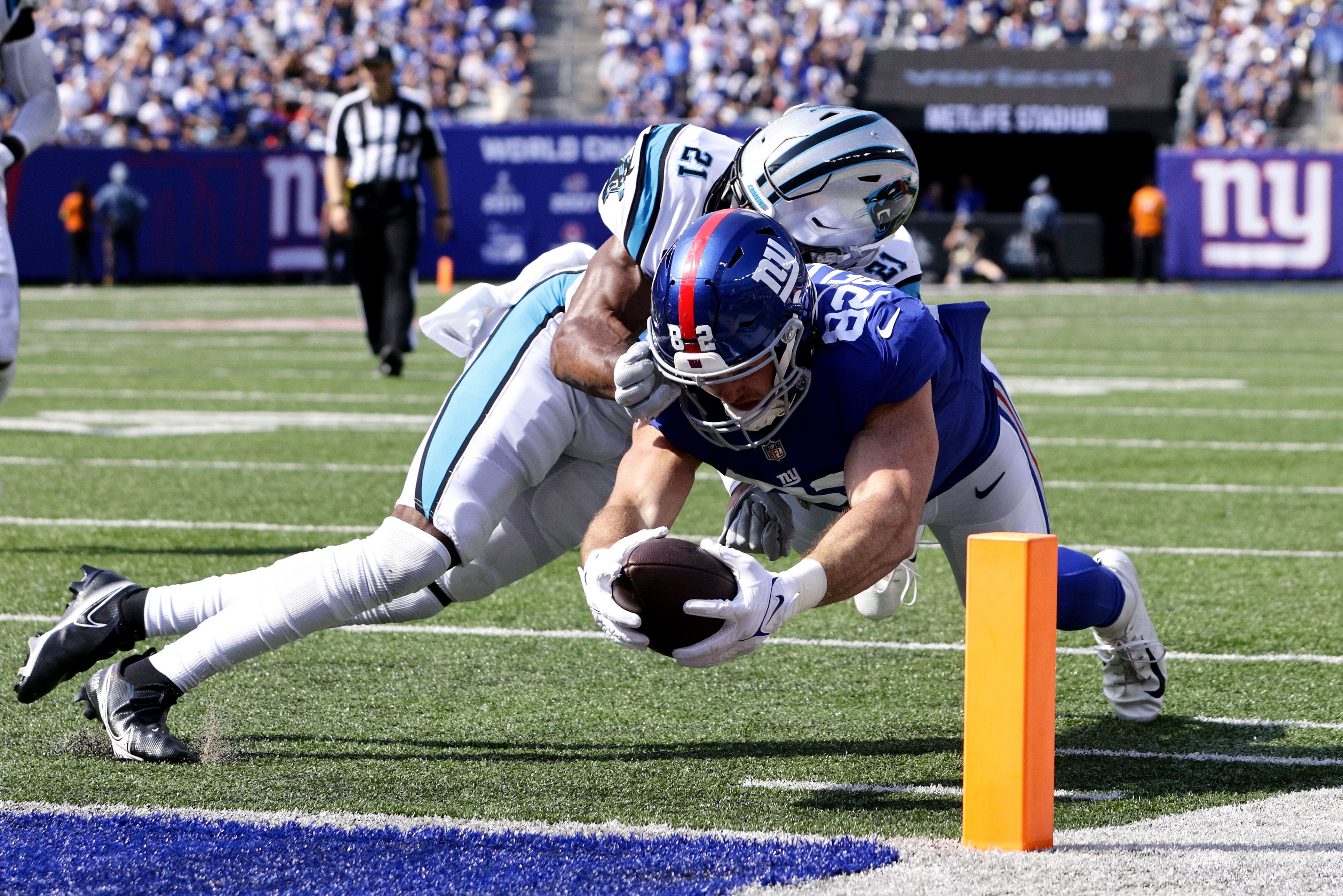 New York's Giants, Jets, Mets and Yankees all won on the same day for the first time since Sept. 27, 2009, the New York Post reports.
The Jets were part of a Comeback Sunday the NFL hasn't seen in years, stunning the Cleveland Browns, 31-30, with a miraculous rally from a 13-point deficit in the final two minutes.
The Dolphins and Cardinals made history by overcoming 20-point halftime deficits.
🔭 Zoom out: Two weeks into the season, close games and wacky finishes are a common theme. It's great news for the league, giving viewers who have no fantasy football or gambling interest reason to stick around until the end, AP's Rob Maaddi writes.
12 games have been decided by three points or fewer already — the most through the first two weeks of a season in NFL history.
Eight teams have overcome a deficit of at least 10 points to win or tie — the second-most through Week 2, trailing only the 1987 season when nine teams did it.
📬 Invite your friends to sign up to get their daily essentials — Axios AM, PM and Finish Line.