Axios AM
September 27, 2019
It's Friday of a week you'll always remember.
Today's Smart Brevity count: 1,186 words ... 4½ minutes.
🇸🇦 Situational awareness: Next Wednesday will mark one year since Saudi agents killed Washington Post columnist Jamal Khashoggi in the Saudi consulate in Istanbul.
1 big thing: Biden's 2020 family problem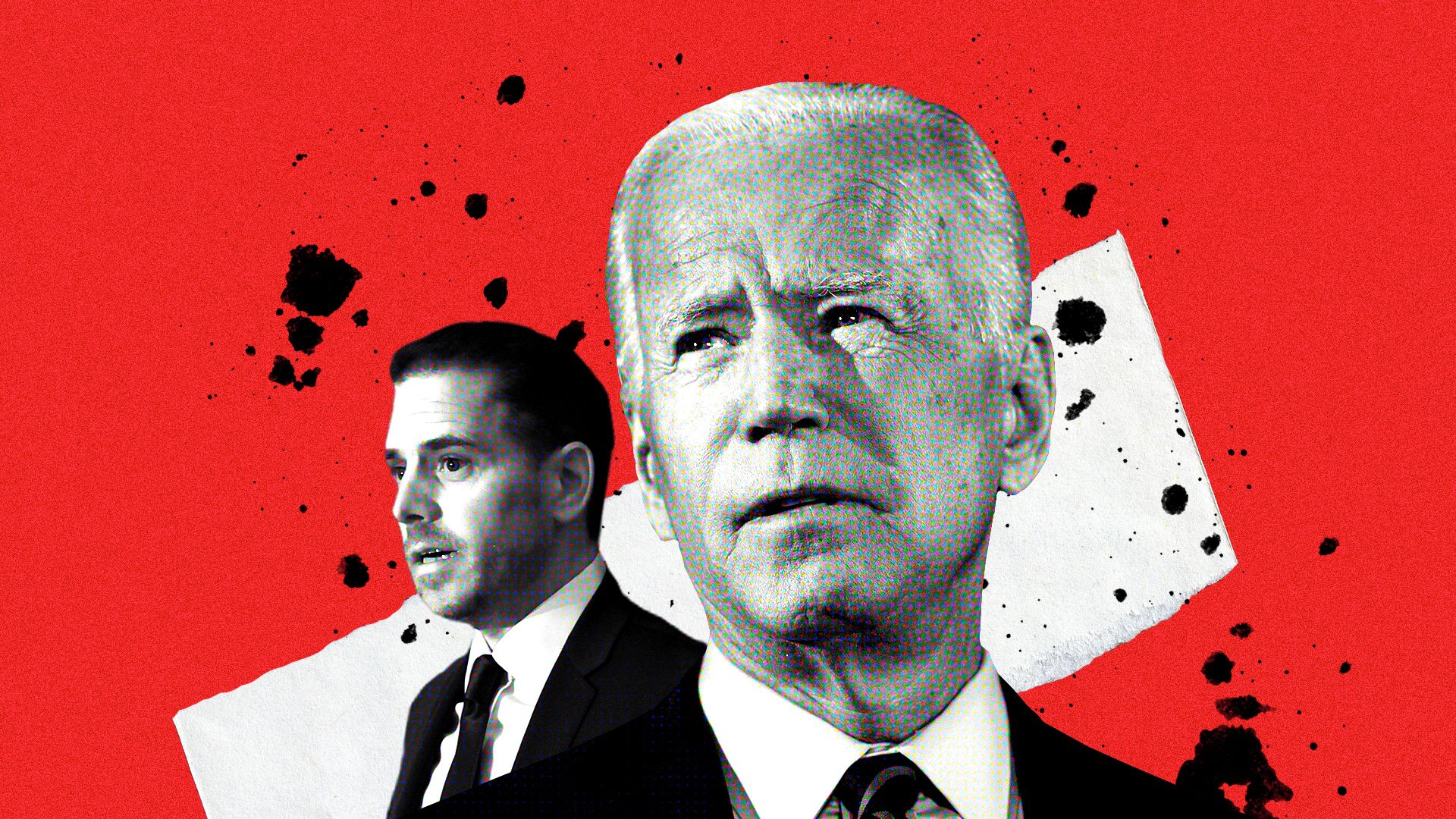 It was Joe Biden's family that almost kept him from running. Now, it could help drag him down. 
Why it matters: The former vice president has to answer questions about family controversies just as Elizabeth Warren is catching him in the polls.
Hunter Biden was a paid board member of a Ukrainian gas company while his father was in the White House.
Top Democrats tell us they worry the Ukraine fracas winds up being an albatross for Biden because he'll be associated with an unpopular issue and process, and won't be able to shake questions about Hunter Biden.
All the fact checks and "to be sure" paragraphs in the world may not obviate the collateral damage.
A Democratic strategist not affiliated with a campaign said the Hunter Biden problem is not just his work in Ukraine, but all his personal and business issues.
They were all detailed in July in a gripping New Yorker article by Adam Entous, who had extensive cooperation from Hunter Biden and the campaign: "Will Hunter Biden Jeopardize His Father's Campaign? Joe Biden's son is under scrutiny for his business dealings and tumultuous personal life."
Trump will be "relentless" in exploiting and distorting any dirt on Hunter, the Democratic strategist said.
Part of Trump's calculus could be psychological: Trump knows that Biden worries about his son.
The possible upside for Biden is that such taunting reinforces the idea that he is the 2020 Democrat most feared by Trump.
The Hillary view: Philippe Reines, a longtime Hillary Clinton confidant, tells Axios' Alexi McCammond he has seen this movie before.
"This has nothing to do with the reality of your experience, your life or your past," Reines said. "They're reimagining you however they want. It's beyond a case of taking something and exaggerating it."
The Biden campaign's thinking: Biden did nothing wrong.
A Biden adviser told me the collateral damage from the Ukraine scandal should be mitigated for the former vice president because people feel they know Biden and find him relatable.
The campaign says it has had its best week of fundraising since the second week of the campaign.
Biden plans to continue talking about health care, climate change and gun control — although he won't ignore Trump.
The bottom line: The biggest political beneficiary of the impeachment inquiry could be Elizabeth Warren.
2. Frantic Republicans grab Mueller playbook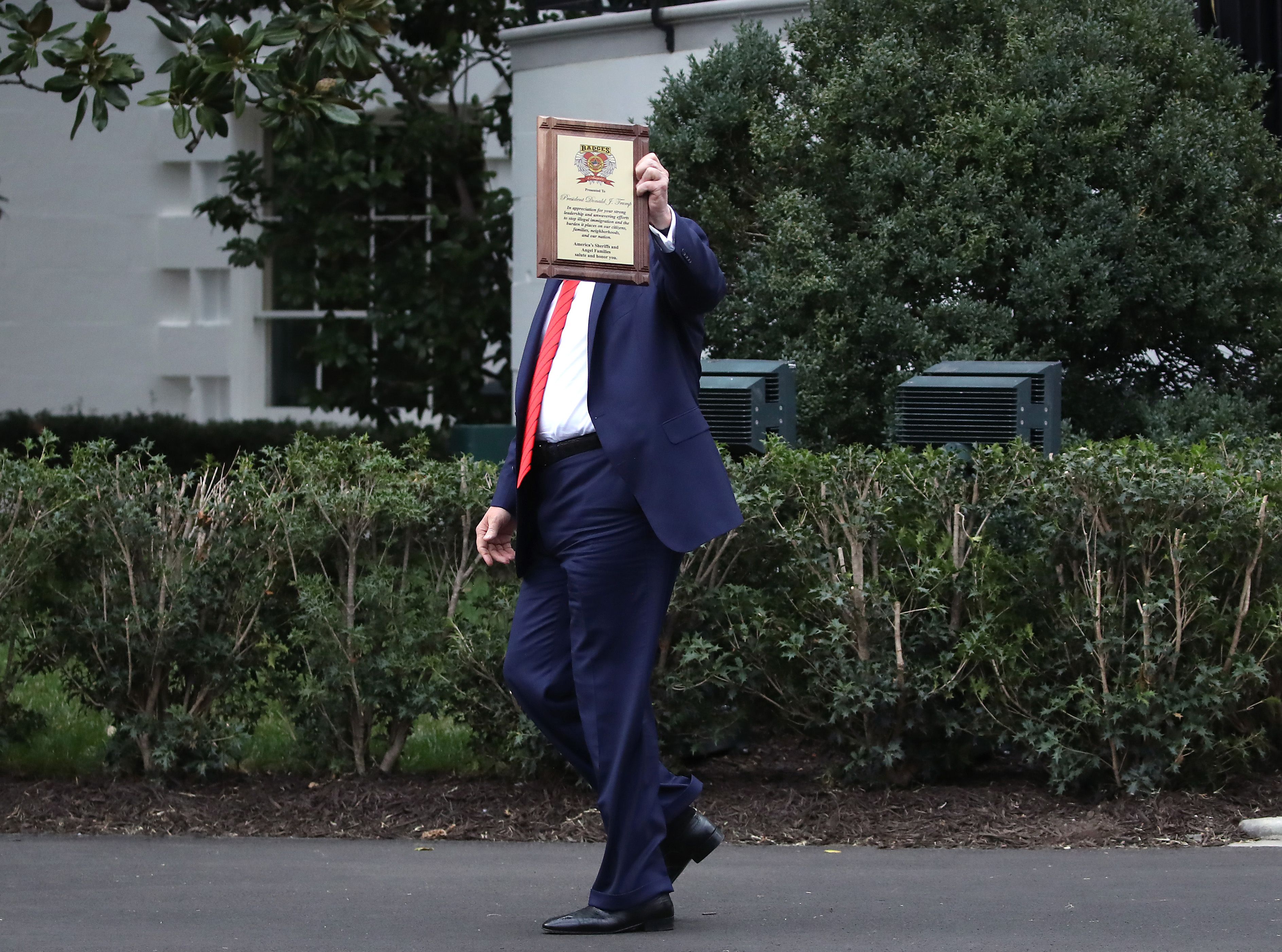 Republicans are already treating the whistleblower's complaint the way they did the Mueller report, Axios' Alayna Treene reports from the Capitol.
Several Republicans, including Sen. Lindsey Graham and Reps. Andy Biggs, Matt Gaetz, and Dan Crenshaw called the whistleblower's credibility into question.
The tactics, per AP's Jonathan Lemire and Zeke Miller: "Attempt to discredit government officials at the heart of the story. Dispatch Trump lawyer Rudy Giuliani and other allies to muddy the picture. Lean on Republicans in Congress to provide cover."
Reality check: The problem with that is that both the words and the music of the whistleblower's complaint are in tune with the White House's own memo on the phone call.
🚨 The whistleblower is a male CIA officer, the N.Y. Times reports.
N.Y. Times Executive Editor Dean Baquet — after criticism from "[m]any readers, including some who work in national security and intelligence" — is quoted in "Why The Times Published Details of the Whistle-Blower's Identity":
"We decided to publish limited information about the whistle-blower — including the fact that he works for a nonpolitical agency and that his complaint is based on an intimate knowledge and understanding of the White House — because we wanted to provide information to readers that allows them to make their own judgments about whether or not he is credible."
3. This week in 3 quotes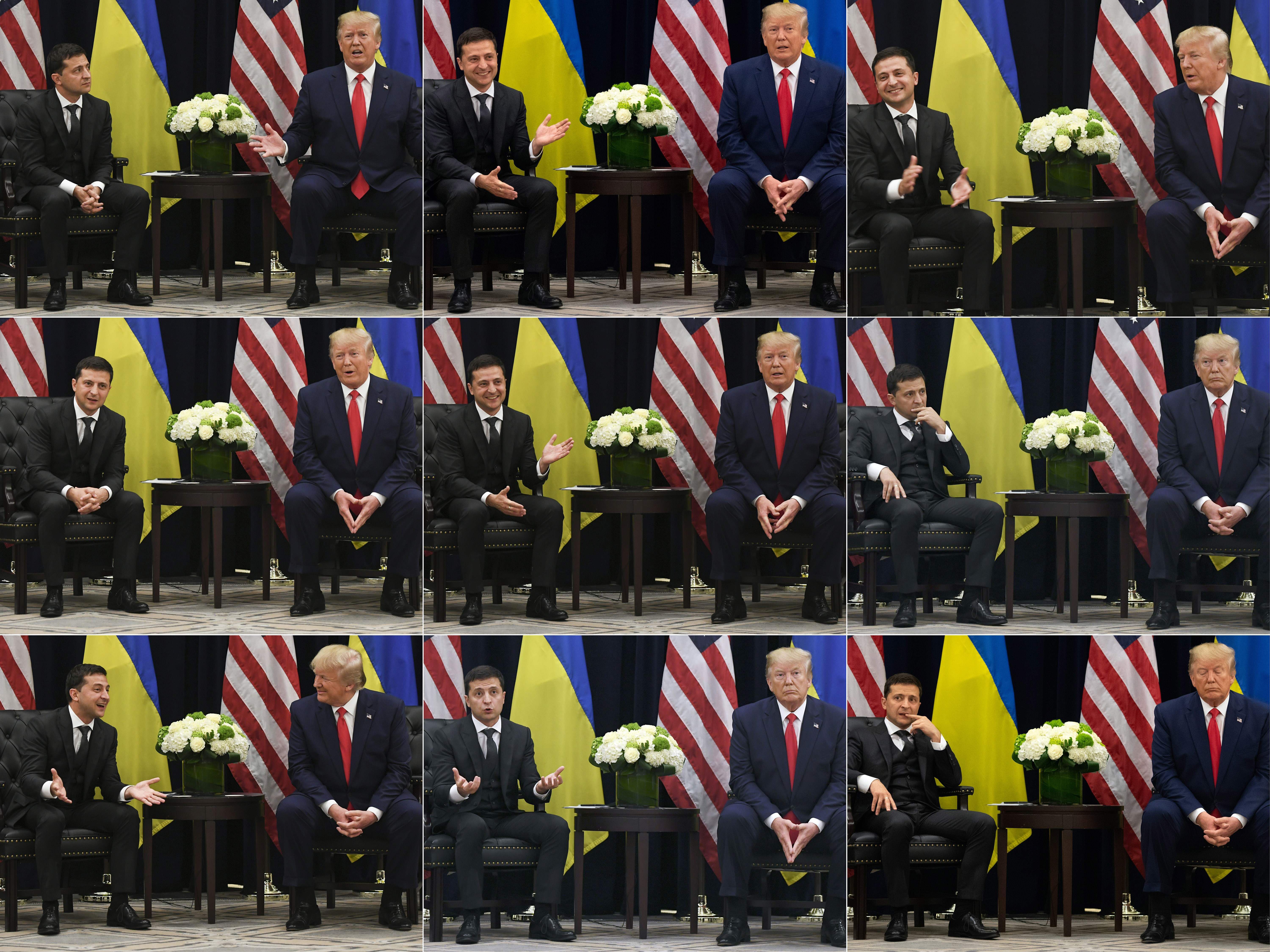 Rudy Giuliani to Fox News' Laura Ingraham last night: "I'm a legitimate whistleblower."
Peggy Noonan in The Wall Street Journal: "[N]o one who has spoken in defense of the president, including his spokesmen, has said these words: 'Donald Trump would never do that!' Or, 'That would be unlike him!'"
N.Y. Times' Mike Shear and Maggie Haberman: "[U]nlike most Washington memos, Wednesday's [phone call] document was written like a movie script."
4. 🇺🇸 Military suicides highest in 5 years
The suicide rate in the U.S. military increased to its highest level in five years, according to a Pentagon report quoted by USA Today.
"The rate of suicide among active-duty troops was 24.8 per 100,000 people in 2018. In 2017, that figure was 21.9 per 100,000 troops. Five years ago, the suicide rate among troops was 18.5 per 100,000 service members."
"The military's suicide rate compares with 18.2 people per 100,000 for all Americans ages 17 to 59."
"The report maintains that, adjusting for age and gender, the military's rate is roughly the same as American society."
5. Sneak peek: Next week's New Yorker cover
"Whack Job," by Barry Blitt.
7. Impeachment sprint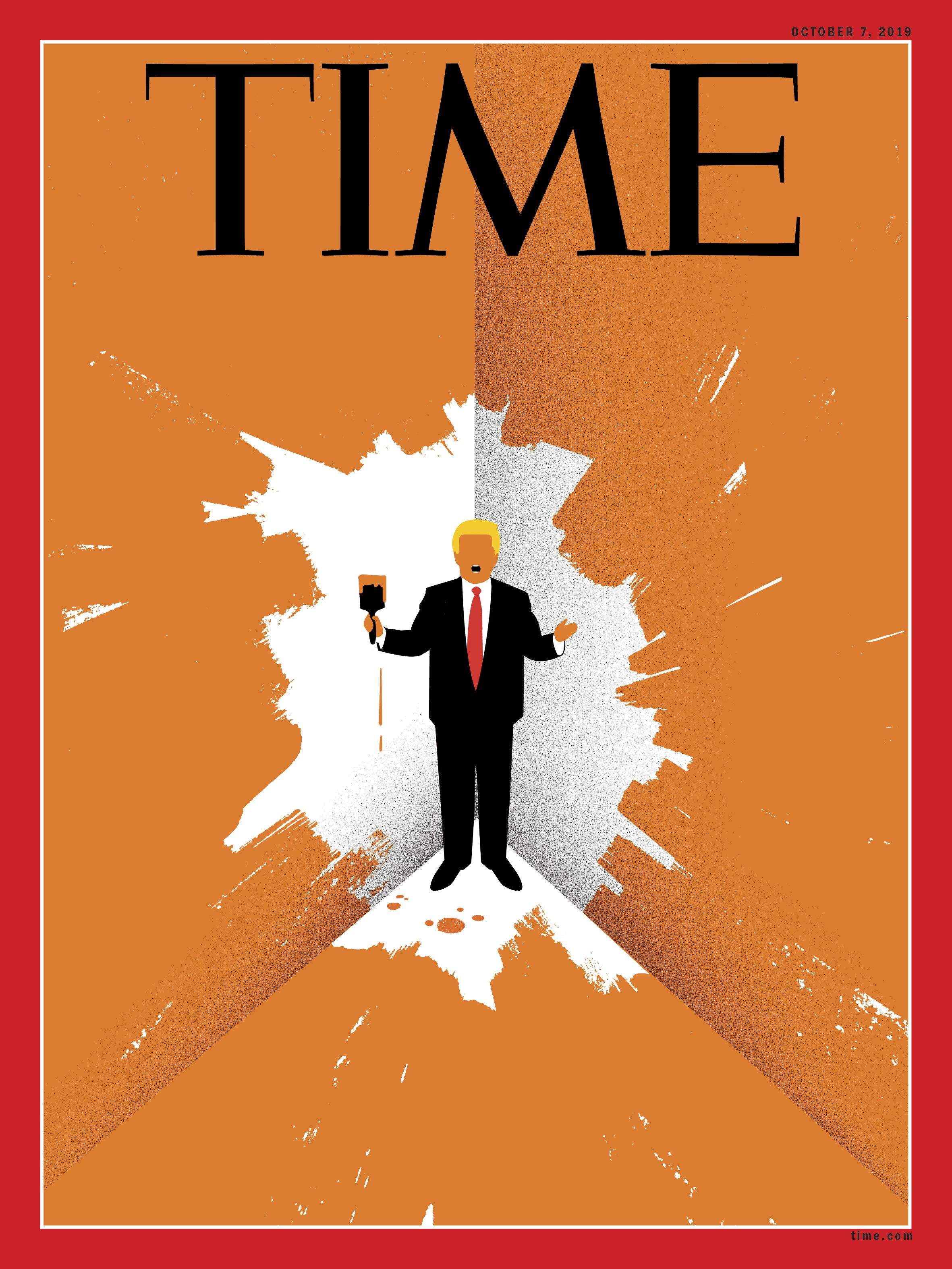 "House Democratic leaders are eyeing a fast-paced [impeachment] investigation ... instructing the committees ... to wrap up their findings within weeks in hopes of concluding before the holiday season," the WashPost reports.
Why it matters: "The emerging strategy [is] a rapid investigation focused mainly on the accusation that Trump urged Ukraine's president to dig up dirt."
The intrigue: "Some senior Democrats are even arguing that other committees should forgo potentially explosive hearings that could distract from the intelligence panel's work," per The Post.
"But many of the moderate freshmen do not want to be seen as rushing to conclusions ... [A] probe seen as moving too rapidly ... could backfire."
8. 🚖 Stat du jour: NYC traffic this week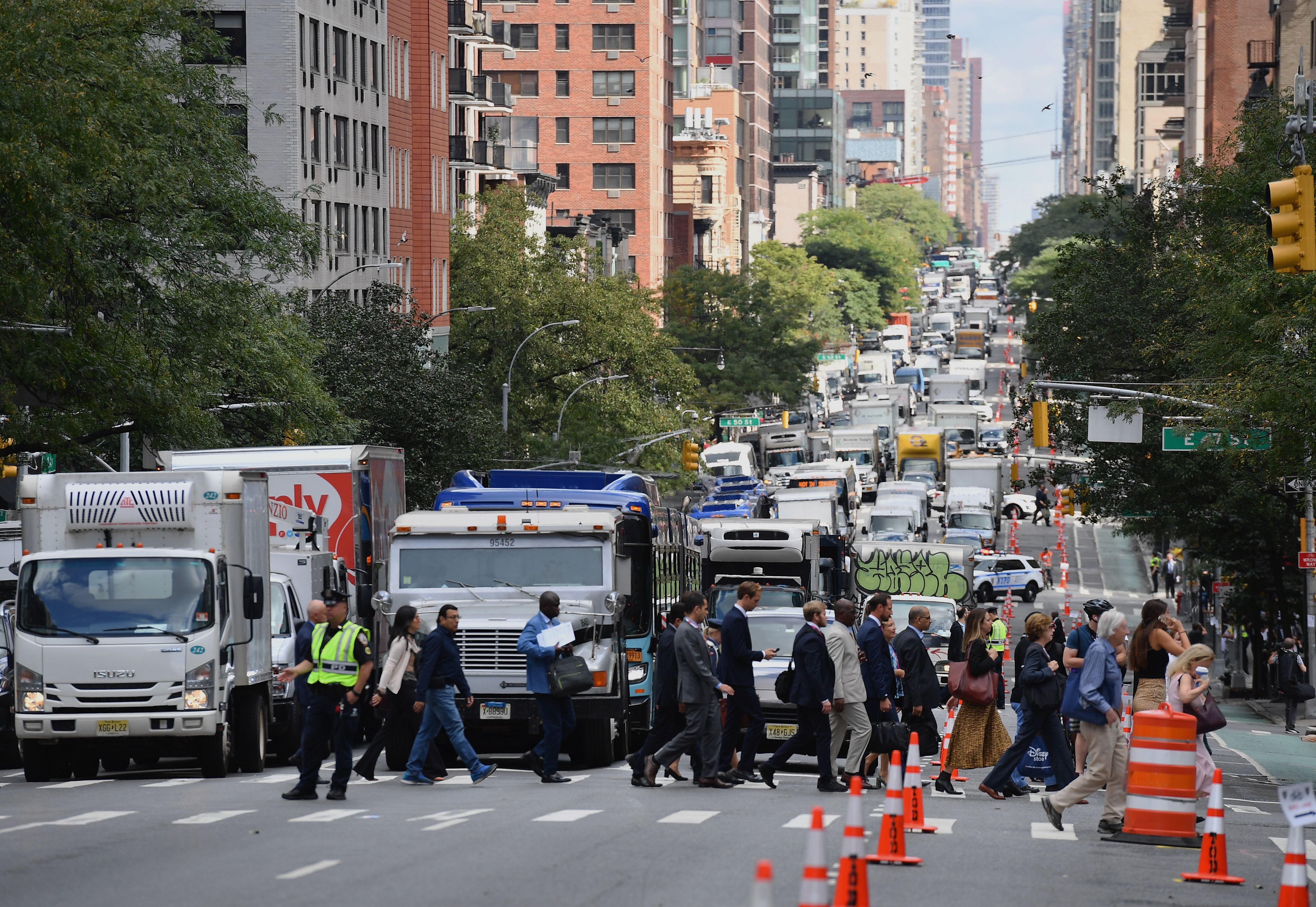 From a Wall Street Journal A-hed, "The U.N. General Assembly Tackles Global Strife. New Yorkers Can't Get a Cab" (subscription):
"During this week, cars creep at the slowest speeds of the year, according to the city Department of Transportation.
"The agency said on weekdays during the session, cars averaged 4 miles per hour in Manhattan's central business district last year, down from 5.5 mph other weeks."
9. Sign of the times: Alexa to let you auto-delete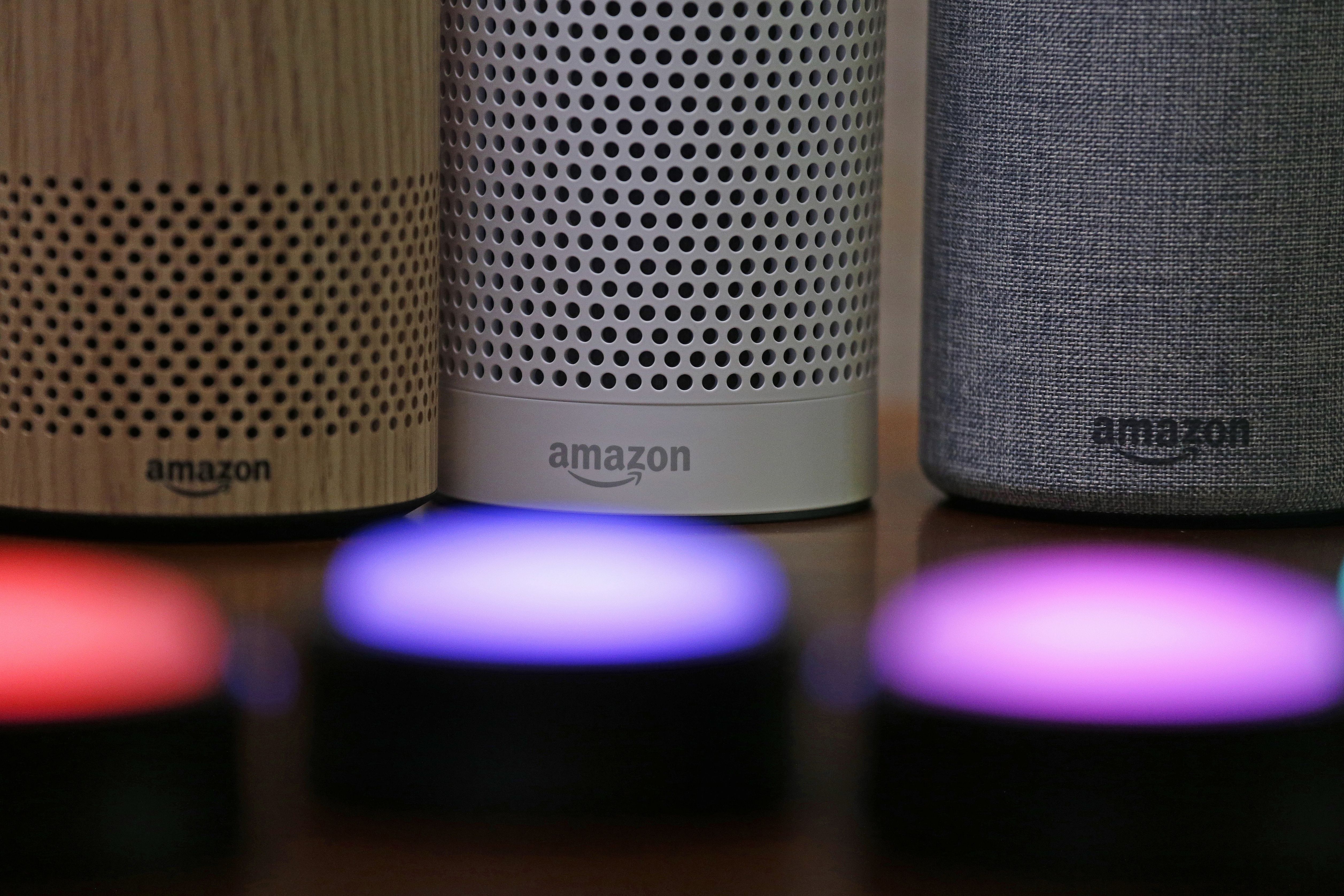 Users of Amazon's Alexa digital assistant used to have to go into their settings to delete recordings manually. Now, you can set recordings of your voice commands to delete automatically after three months or 18 months, AP reports.
Why it matters: Amazon says it saves such commands to improve the service. But the practice has raised concerns with privacy experts who say the recordings could get into the wrong hands, especially as Amazon and other companies use human reviewers rather than just machines.
The default setting is still to keep recordings indefinitely.
10. 🍔 1 food thing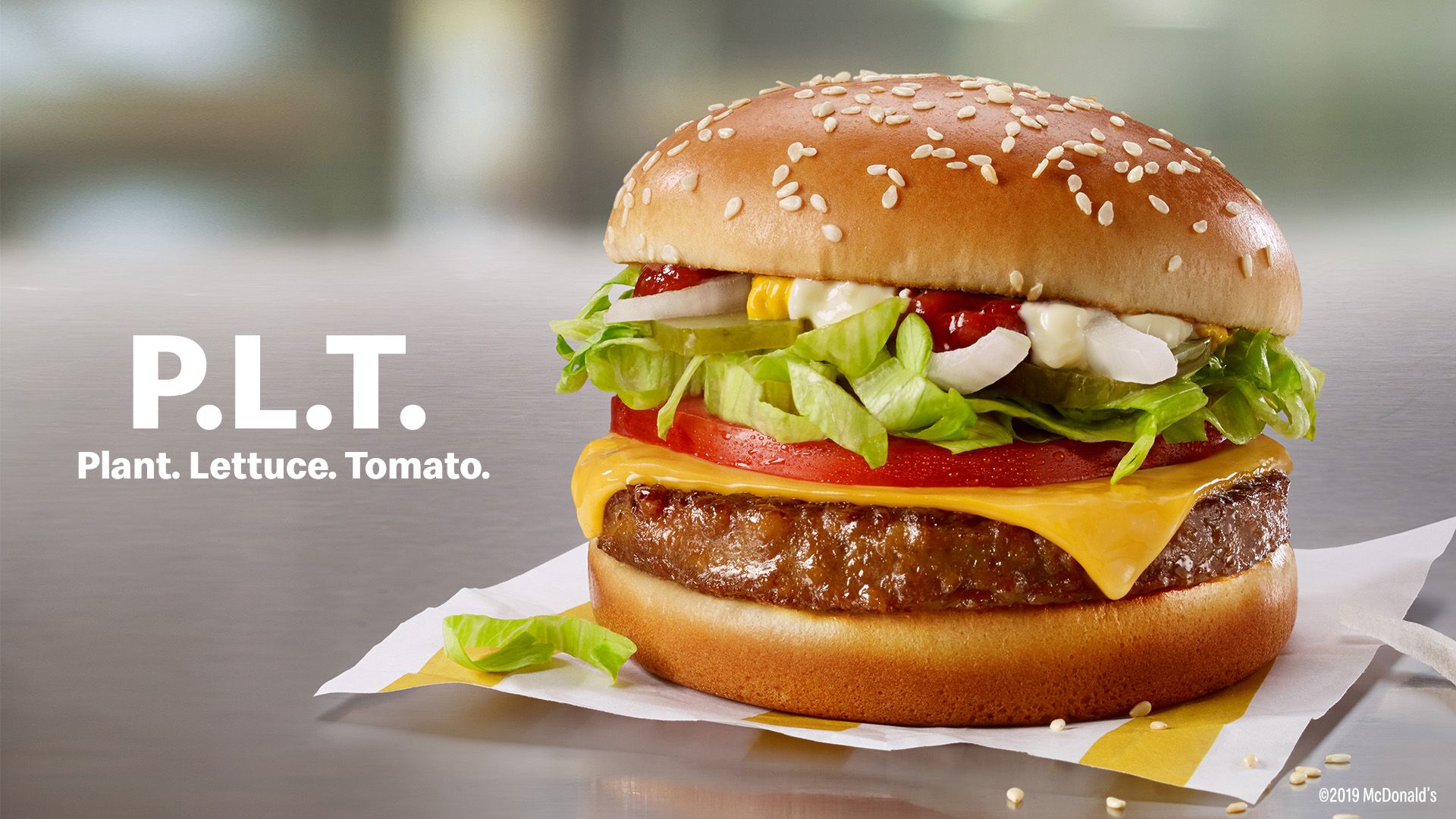 McDonald's will test the PLT — the plant, lettuce and tomato burger — for 12 weeks in 28 restaurants in Canada, AP's Michelle Chapman reports.
McDonald's says it developed a special recipe using burgers from Beyond Meat, a California-based startup that makes "meat" from pea protein, canola oil, beet juice and other ingredients.
The test is rolling out about six months after Burger King began testing the plant-based Impossible Foods burger, a rival to Beyond Meat.
Between the buns: The burgers aren't really aimed at vegans or vegetarians, but at meat eaters who perceive plant-based eating as healthier and more environmentally conscious.
McDonald's says the PLT will be grilled on the same grill used for meat and eggs. Burger King will cook it separately, but only by request.
📱 Thanks for reading Axios AM. Please invite your friends to sign up here.