Axios AM
September 15, 2023
Hello, Friday! Smart Brevity™ count: 1,356 words ... 5 mins. Edited by Emma Loop.
1 big thing: Big 3 strike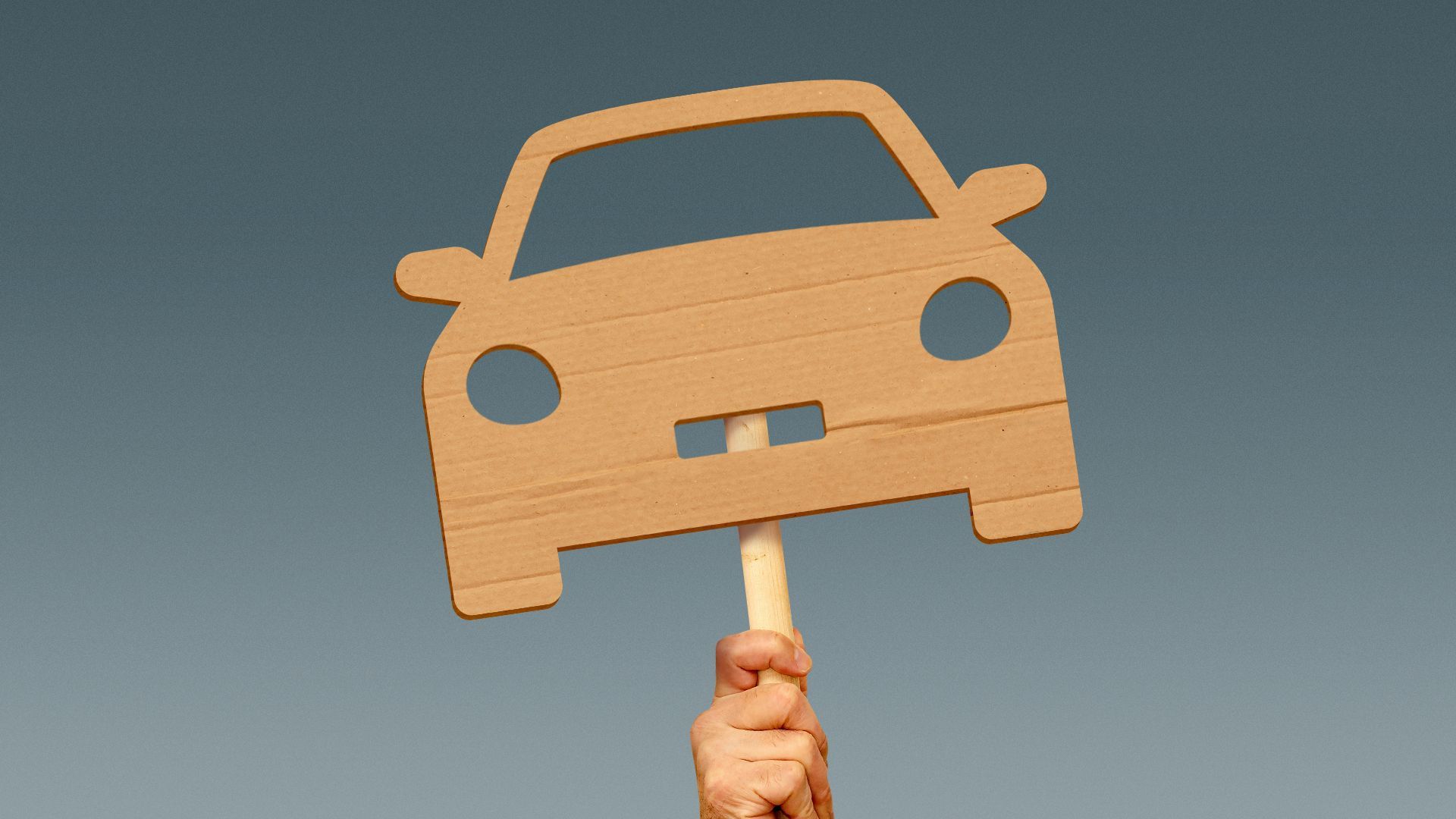 The United Auto Workers union launched an unprecedented strike against GM, Ford and Stellantis at midnight, after negotiators failed to reach a last-minute deal on a new contract.
Why it matters: There's never been a strike against Detroit's Big 3 all at once, writes Axios' Nathan Bomey, who has covered autos for a decade.
The companies collectively have about 150,000 UAW-represented employees at dozens of factories in the U.S., making popular vehicles like the Ford F-150, Chevrolet Silverado and Jeep Wrangler.
UAW President Shawn Fain said the union could gradually expand the strike to include additional plants — or all of them — if the automakers don't give in to the union's demands: "If we need to go all out, we will. Everything is on the table."
Ford said the company had delivered a "historically generous" offer that included wage hikes, cost-of-living adjustments, more paid time off and higher retirement contributions.
GM said: "We are disappointed by the UAW leadership's actions, despite the unprecedented economic package GM put on the table, including historic wage increases and manufacturing commitments."
The two sides: The automakers want a deal to help them compete with non-union automakers, including Tesla, which have a cost advantage.
The UAW wants a 36% pay increase and a return to traditional pensions.
🖼️ The big picture: If this turns into a strike at all of the automakers' U.S. plants, it would cost more than $5 billion over 10 days, according to the Anderson Economic Group.
The bottom line: It's hard to see how this gets resolved quickly.
2. 🚗 Opening targets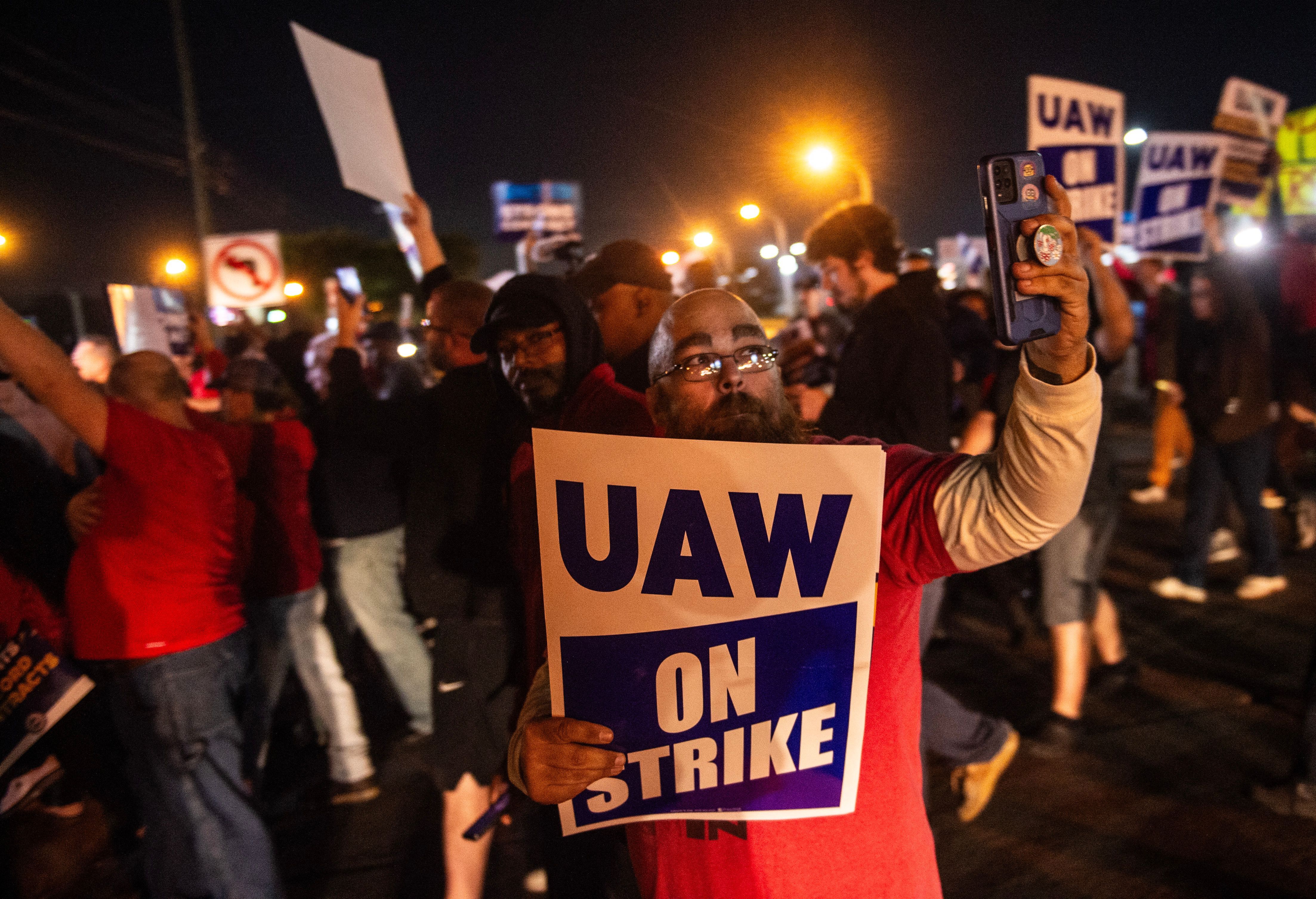 Targeted plants and the vehicles made there:
GM's assembly plant in Wentzville, Missouri: Chevrolet Colorado pickup and its sibling, the GMC Canyon pickup; and Chevrolet Express and GMC Savana vans.
Ford's assembly and paint plant in Wayne, Michigan: Ford Ranger pickup and Ford Bronco SUV.
Stellantis' assembly plant in Toledo, Ohio: Jeep Wrangler SUV and Jeep Gladiator pickup.
🔮 What's next: Automakers have been bracing for a strike for weeks. So they won't run out of vehicles immediately.
But after a matter of weeks, availability could get thin. And custom models will be instantly harder to get.
3. 🏛️ GOP's impeachment exaggerations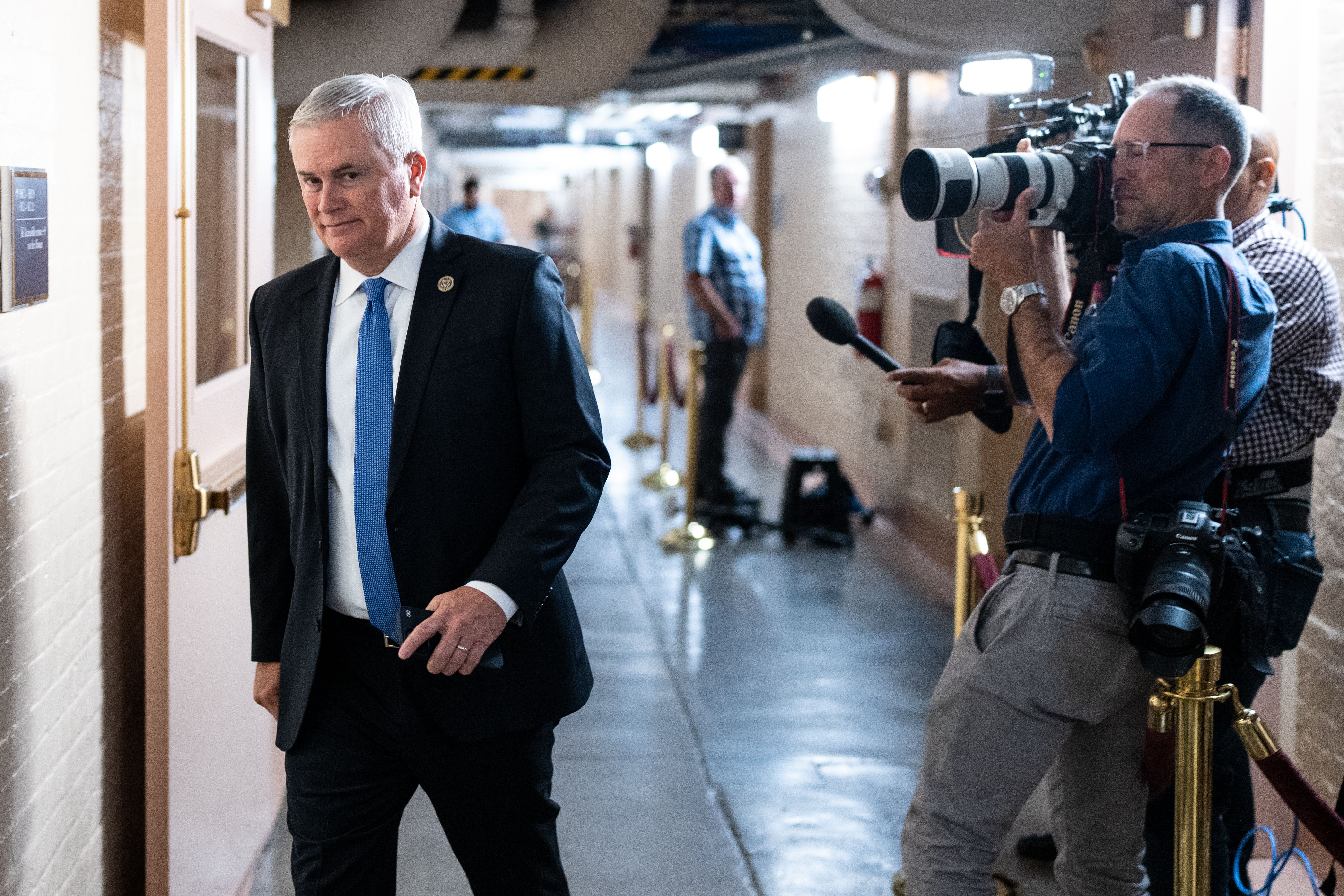 Rep. James Comer of Kentucky, the leader of House Republicans' impeachment inquiry into President Biden, has repeatedly exaggerated and distorted the findings of his investigation into the Biden family this year.
Why it matters: How Comer handles the inquiry as chair of the House Oversight Committee could be critical to whether Americans see the impeachment probe as credible or partisan.
What's happening: GOP members and aides praise Comer for uncovering fresh information about the president and his son Hunter's business interests that has contradicted Joe Biden's public statements.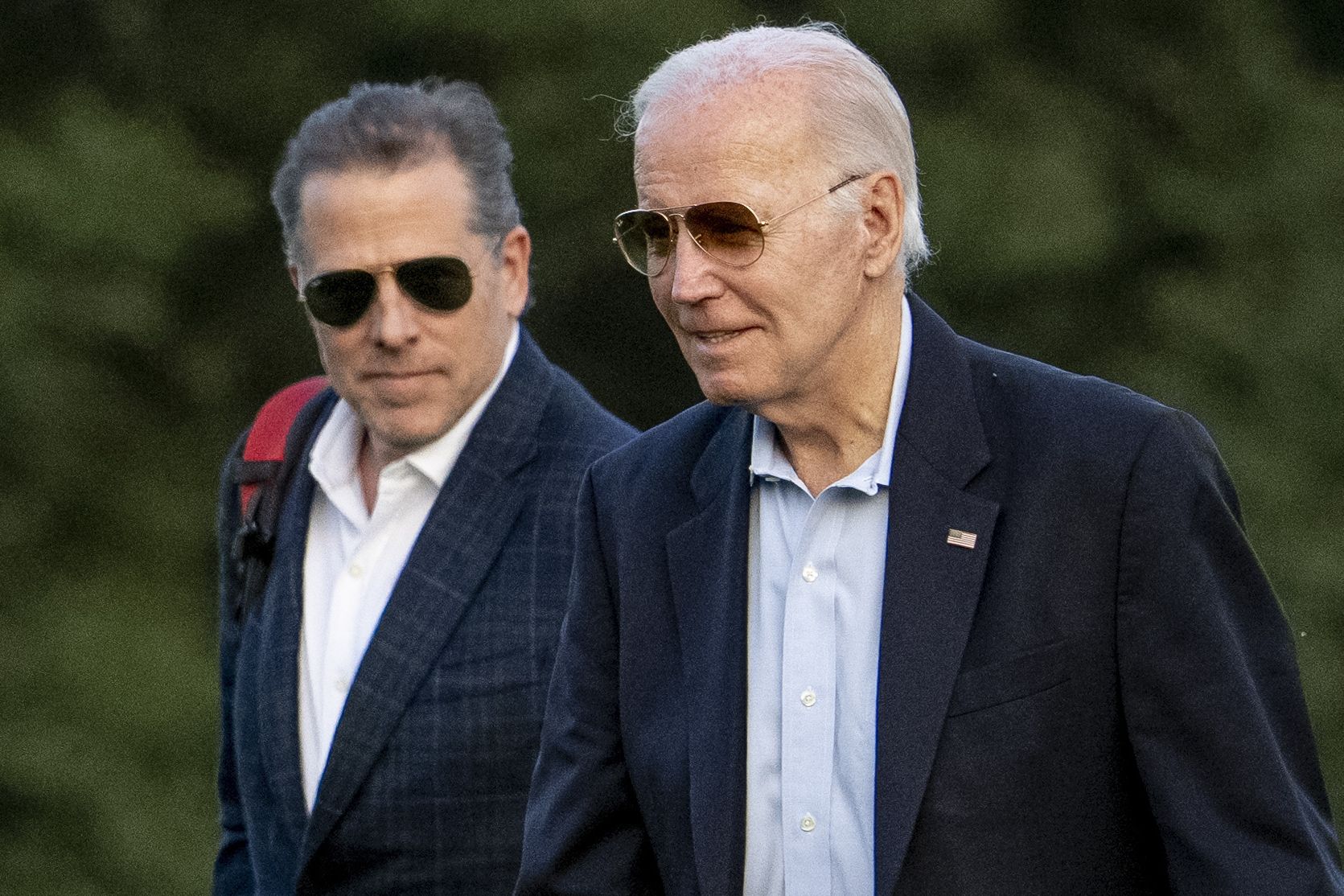 🥊 Reality check: Some House GOP officials say Comer has at times undermined his credibility by being a sloppy communicator — especially in TV interviews in which he has overstated his committee's findings.
Some House Republicans aren't as convinced as Comer that the president did anything corrupt, even if they believe his son may have.
Editor's note: This item has been corrected to say that Hunter Biden did not provide sworn testimony to Congress about Joe Biden attending a business dinner in 2015.
4. ⏱️ Mapped: E.R. visits get longer
Americans are spending more time in hospital emergency rooms, Axios' Alex Fitzpatrick reports.
Why it matters: Time spent in the E.R. is a key metric for tracking hospital performance.
The median time patients spent in emergency rooms was 2 hours, 40 minutes nationwide, based on a 12-month average ending in the third quarter of 2022, according to federal data.
That's up from 2 hours, 35 minutes in 2021 (a pandemic year) — and 2 hours, 18 minutes in 2014.
Interactive map, with state-by-state data.
5. 🎲 Vegas outage stretches to a week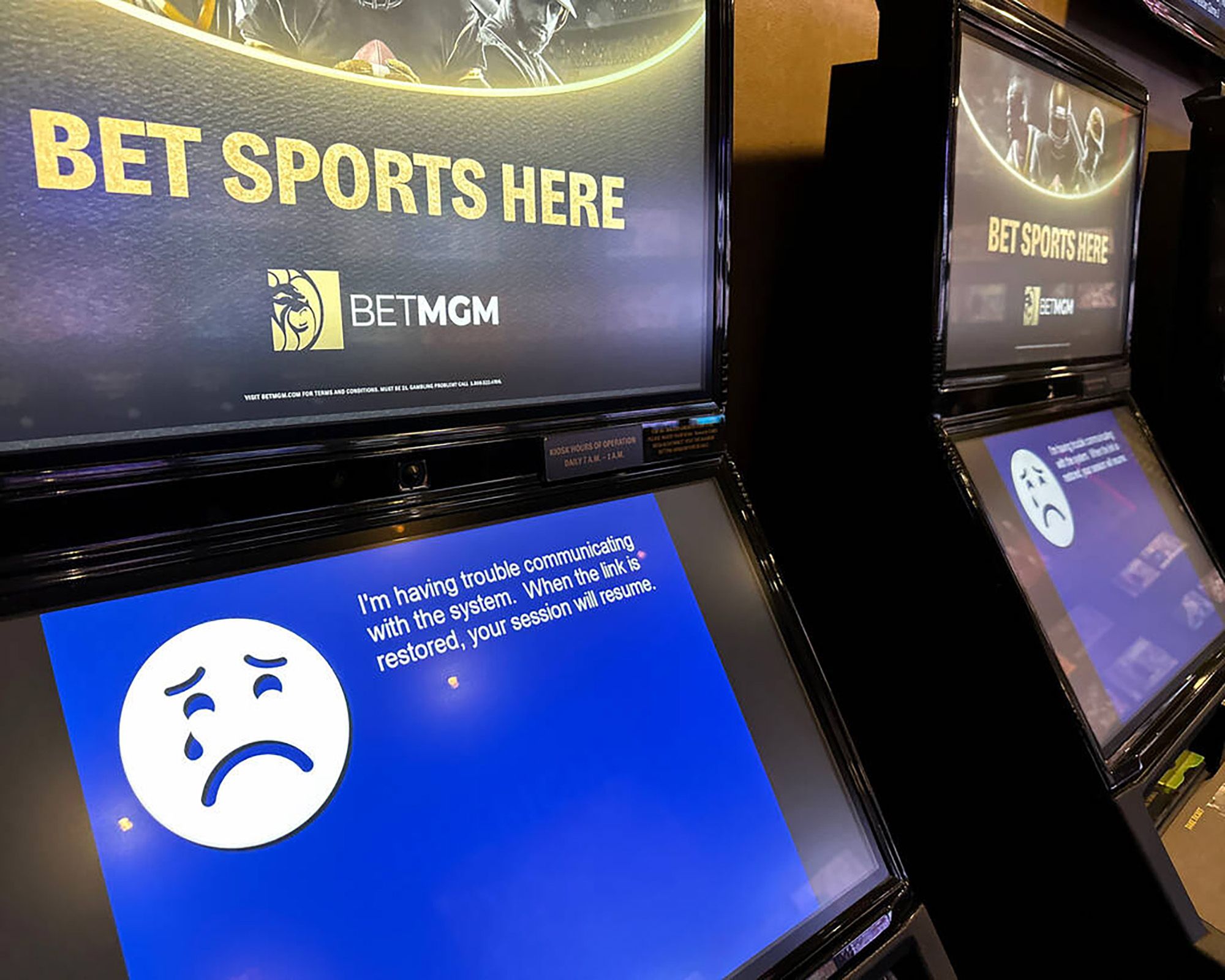 Five days into an apparent cyberattack on MGM Resorts International, slot machines are still out of order, digital room keys are offline and resort guests are slamming the company on social media, Axios' Sam Sabin reports.
Why it matters: Casinos and hospitality firms have become a rising target for cyberattacks.
It's not just Vegas: Sam visited MGM National Harbor outside D.C. yesterday and found a handful of slot machines on the second floor were still offline.
MGM Rewards kiosks — where members can print rewards cards so they can use their points to play games — were down, forcing people to cash out their winnings in person.
What's happening: A member of the hacking group Scattered Spider has claimed responsibility for the MGM hack, the Financial Times reports. The hackers are believed to be young adults, possibly based in the U.S. and U.K.
Bloomberg reported the same group targeted Caesars last week.
Share this story ... Get Axios Codebook, our twice-weekly cybersecurity newsletter.
6. 😨 Hottest August in 174 years
A month of sweltering conditions drove ocean and air temperatures to their hottest August in at least 174 years of record-keeping, Axios' Andrew Freedman reports.
Why it matters: "I'm rarely stunned by our findings," Deke Arndt, who directs NOAA's National Centers for Environmental Information and has worked on monthly global reports for more than a decade, wrote. "[W]hen the climate monitoring team briefed this, it took me five minutes just to process the magnitude."
"It's common to dismiss 174-yr record as blip in geological time," he added. "Fact is, they are the most important, vital 174 yrs in the history of humanity's relationship with the Earth system, when almost everything we know about agriculture and infrastructure was found or refined."
What's happening: The planet endured an onslaught of extreme weather and climate disasters this summer — from deadly flooding in Greece and Libya, to deadly heat waves in the U.S. and Europe.
Four continents were hottest on record in August: Asia, Africa, North America and South America, NOAA says.
🧮 By the numbers: August data is replete with superlatives.
Not only were the planet's oceans the hottest on record, but the margin of the record set a record for largest monthly sea surface temperature anomaly (1.85°F above average).
7. Rockefeller Foundation's $1B for climate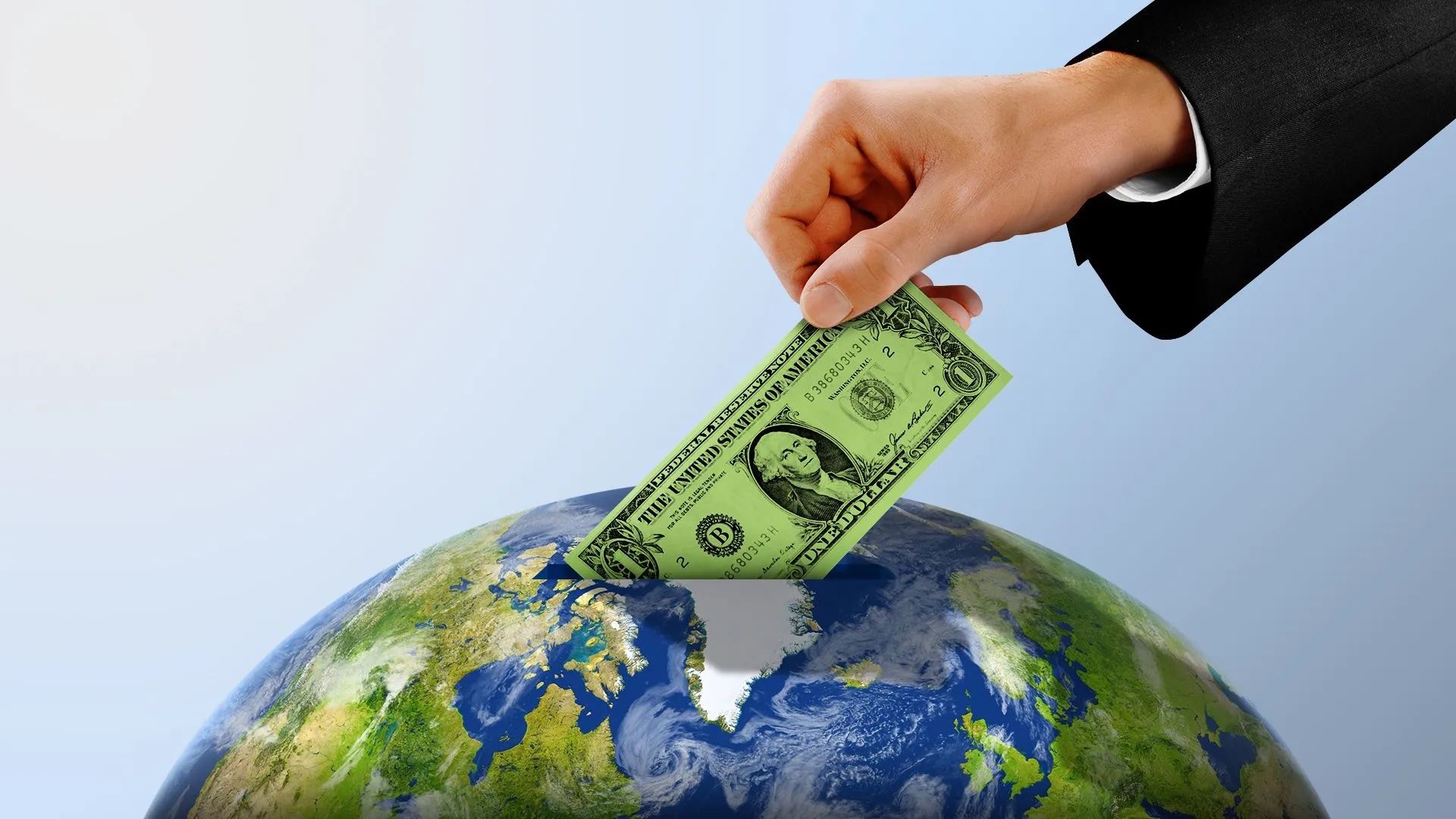 The Rockefeller Foundation today will announce a $1 billion, five-year commitment to climate-change programs, Axios' Andrew Freedman reports.
Why it matters: The organization, founded with a fortune built by fossil fuel, is one of the biggest players in behind-the-scenes work to prevent climate change from worsening.
Raj Shah — the foundation's president, and former head of USAID during the Obama administration — told Axios in an interview that climate-related giving will go from about 25% of its portfolio during the past five years, to more than 75% of giving during the next five years.
8. 🍞 1 fun thing: EVEN easier grilled cheese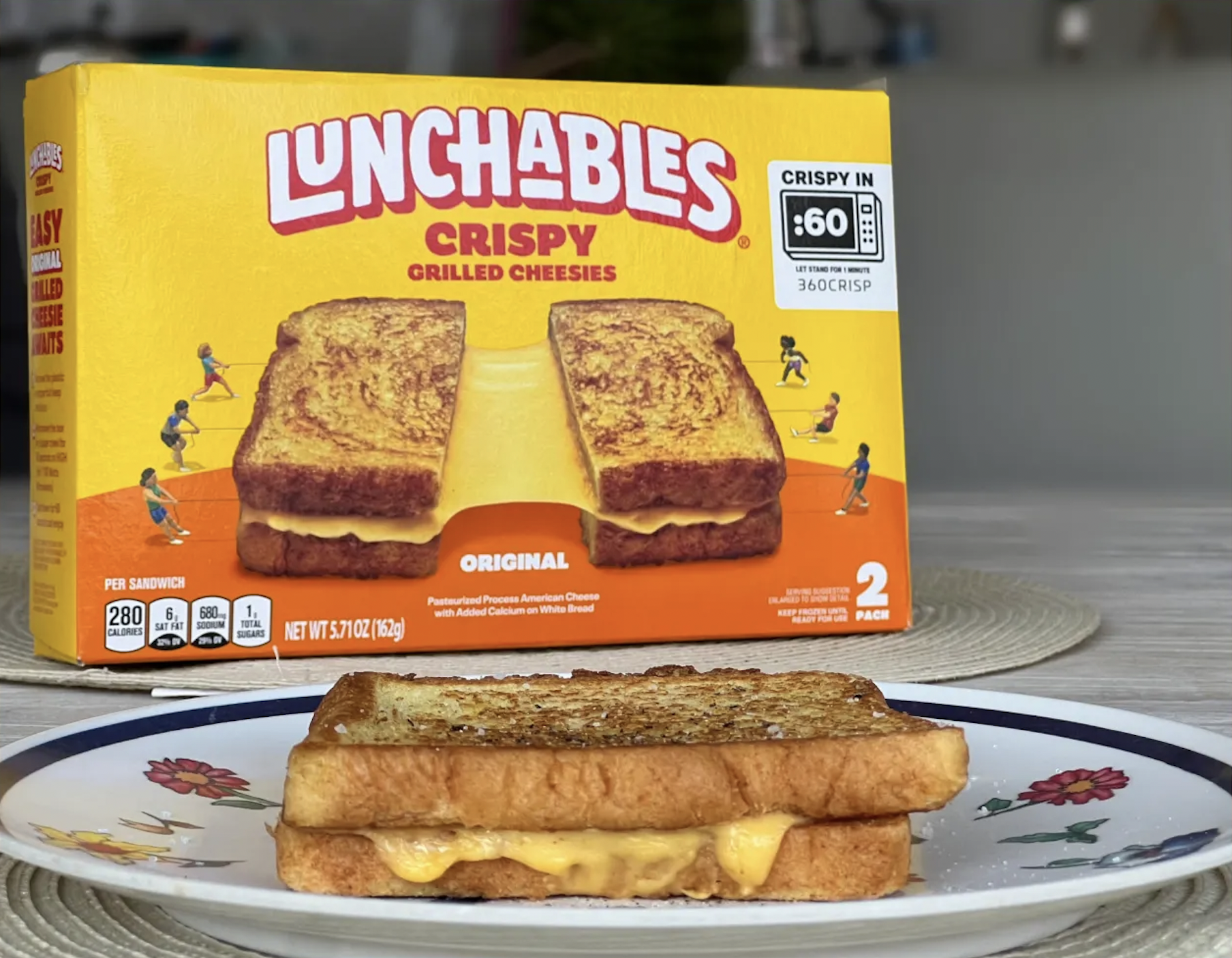 Kraft Heinz announced a Lunchables grilled cheese that you just have to take out of the freezer and nuke for 60 seconds, Jennifer A. Kingson writes for Axios What's Next.
Why it matters: The product is the first from Kraft Heinz's new "360 Crisp" technology platform, meant to produce microwavable foods that taste like they came from the stove.
Lunchables Grilled Cheesies come two to a box, in plain and pepperoni, in a proprietary microwave pouch that's meant to keep the bread crispy and the cheese gooey.
They're aimed at kids, as well as college dorms and convenience stores.
📬 Thanks for starting your day with us. Please invite your friends to sign up.