https://www.axios.com/newsletters/axios-am-d6a37694-9e7d-4a96-a8a8-bb075925bb88.html?chunk=0#story0
1 big thing: Babysitting Trump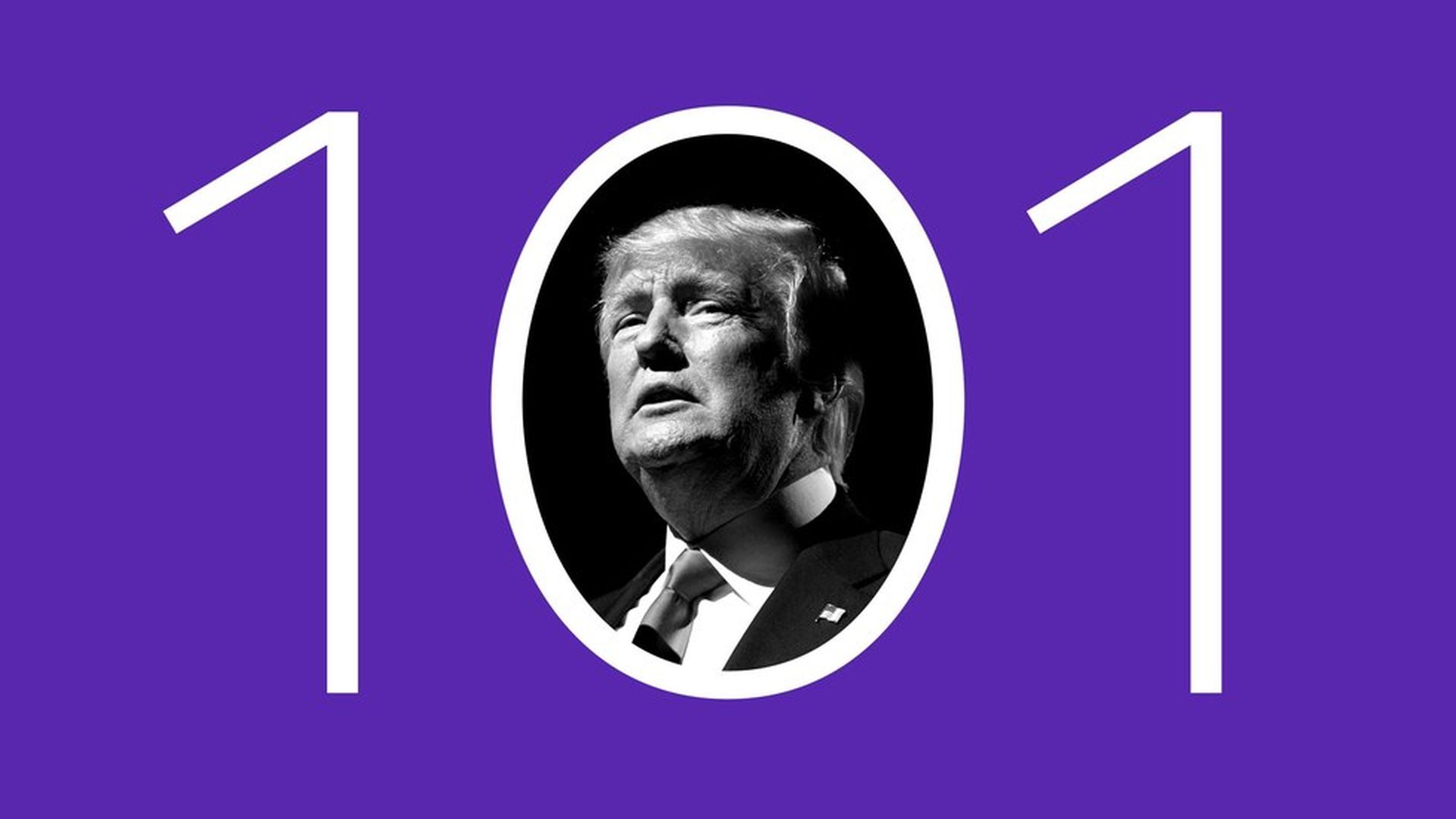 Trump aides often leak anecdotes about the intricacies and hazards of managing the president — as if they were his babysitters. Axios' Stef Kight curated a collection:
No more TV: Aides talk about trying to give Trump "better choices" or jamming his schedule with meetings to keep him away from reading about or watching himself on TV (and then tweeting about it). An adviser told the WashPost: "Once he goes upstairs, there's no managing him."
Show and tell: Aides know Trump responds best to visuals. Typically, when someone wants to sell him on something they use props, according to Jonathan Swan. An official once told the N.Y. Times: "The president likes maps."
Agriculture Secretary Sonny Perdue used a map showing the "Trump country" areas of the U.S. that would be hardest hit by NAFTA's termination to convince Trump to keep the trade agreement, according to the Post.
Play time: Chief of Staff Reince Priebus has been busy making room in Trump's schedule to do whatever he wants. As NYT put it: "He has reduced the pace of public events and, like a Montessori teacher, modulates structured work time with the slack periods Mr. Trump craves."
Spinning polls: During the campaign, aides got used to digging up the two polls consistently favorable to him — Rasmussen and L.A. Times tracking poll. They also put positive local stories high in his stack, above tougher national stories.
Click here for more examples.
https://www.axios.com/newsletters/axios-am-d6a37694-9e7d-4a96-a8a8-bb075925bb88.html?chunk=1#story1
2. National gut check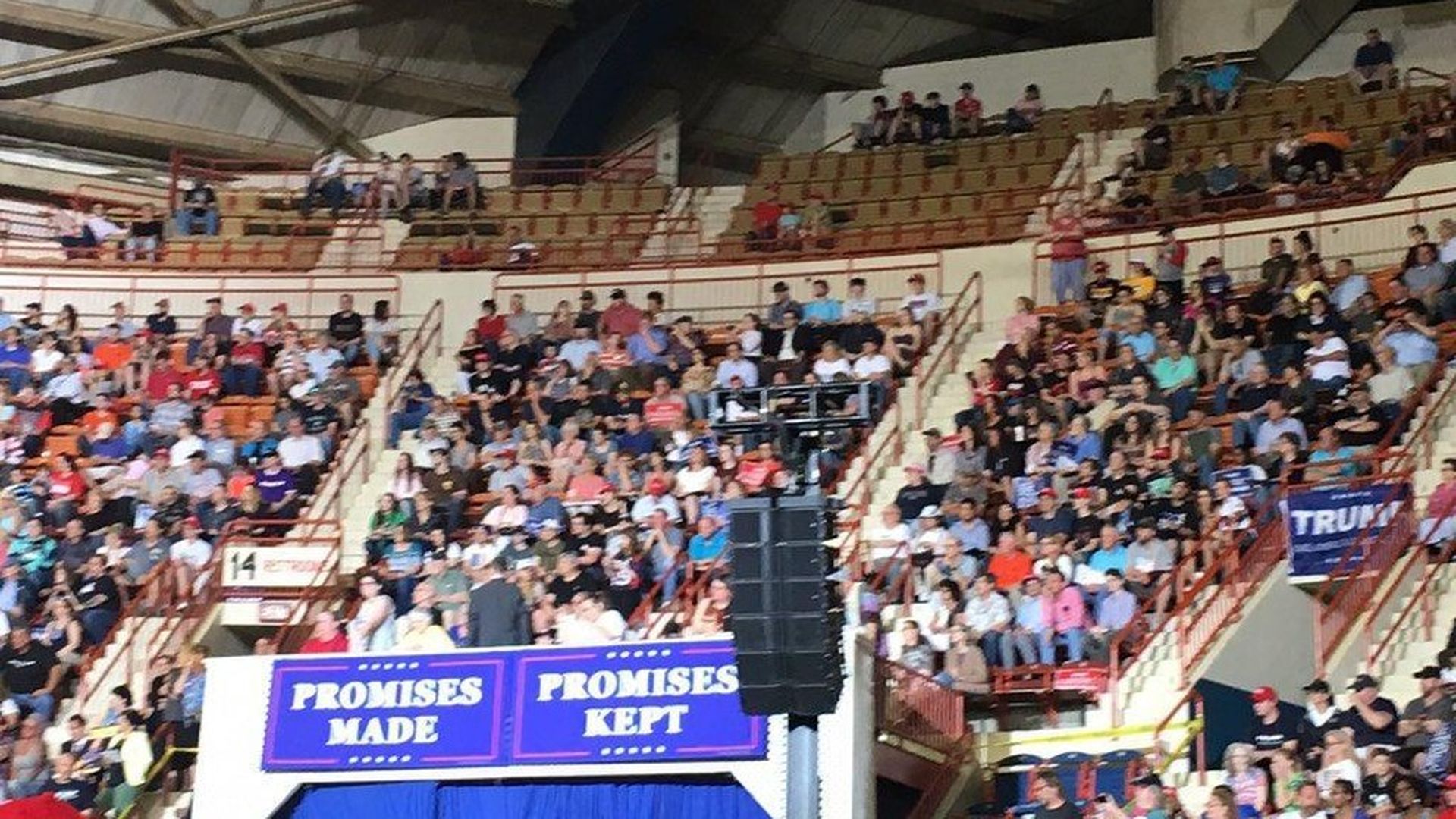 Jonathan Tamari, the Washington correspondent for the Philly Inquirer, posts a first-person look at the windshear wackiness of the new media and political environment, "I tweeted a photo of the Trump rally crowd — and then things got crazy":
Onstage in Harrisburg [two Saturday nights ago, Trump] told a throng of supporters that the fire marshal had "a lot of people standing outside" and that "we really maxed out. We broke the all-time record for this arena." Except, staring us in the face, ... were rows of empty seats. I snapped a photo and tweeted Trump's claim, along with the image. ...
By the time I got to a late dinner, my Twitter feed was overwhelmed with more attacks and mentions than I could track. As of Friday, 2.4 million had seen the tweet, more than 30,000 had liked it, and more than 19,000 had retweeted it. ... People who dislike Trump shared them as evidence of his lies. Trump supporters shared them as an indictment of the Fake News media (me). ...
When I write a story, I usually talk to experts, write and revise, calibrate my language ... On Twitter, it quickly became the only thing millions of strangers knew about me or our reporting. (Even though hours earlier I had also tweeted a picture of the huge line of supporters excited to see Trump.)
Why it matters: It's time for a national gut check. The hysteria of the election isn't dissipating and both sides are getting too spooled up about too many things, too often, based on too little evidence. Get a life: Who cares how many people show for a stinkin' event?
P.S. BuzzFeed reports from London, on the U.K. snap election: "In total, six of the 20 most-shared election-related links on Facebook during the first fortnight of the election were from media sources which sit well outside the mainstream media."
https://www.axios.com/newsletters/axios-am-d6a37694-9e7d-4a96-a8a8-bb075925bb88.html?chunk=2#story2
3. The next fight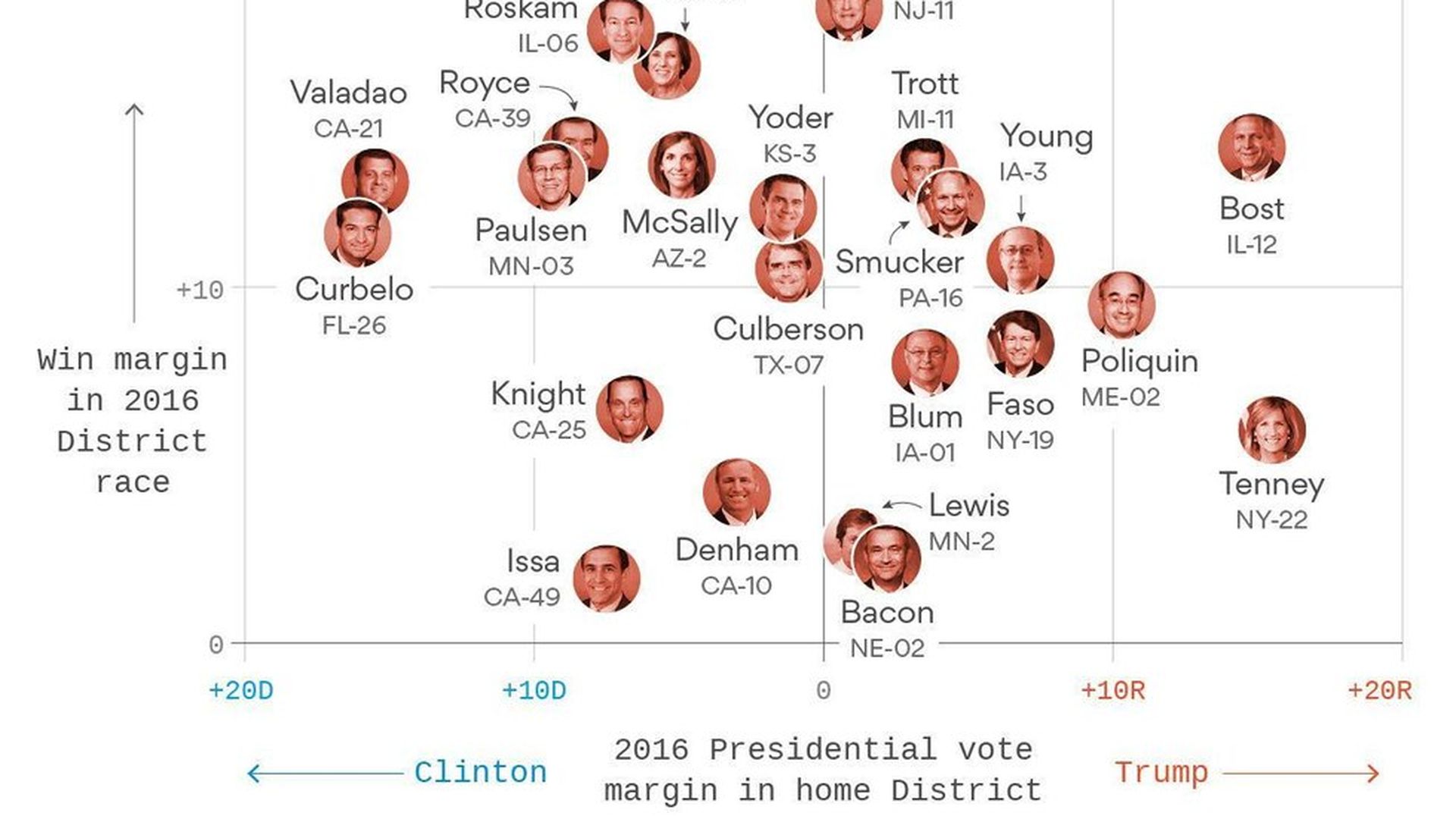 Some governors have already begun pressing their senators to soften the health-reform bill in ways that would lessen the financial blow to the states, AP will report in a story for Monday papers:
"From dealing with Medicaid rollbacks to starting high-risk insurance pools, governors and state legislatures across the country are getting ready to make big decisions in response to Republican efforts to gut the Affordable Care Act. Their preparations come even as Republican members of the U.S. Senate promise significant revisions."
N.Y. Times Quote of the Day, in a front-pager, "Health Act Repeal Could Threaten Job Engine: 1 in 8 Private Workers May Be Affected by Shift in Sector" ... Brian Gragnolati, chief executive of Atlantic Health System: "What is going to happen here is when people don't have access now to care, they will go back to the emergency departments for their primary care, waiting and waiting and waiting."
https://www.axios.com/newsletters/axios-am-d6a37694-9e7d-4a96-a8a8-bb075925bb88.html?chunk=3#story3
4. Polls open in Paris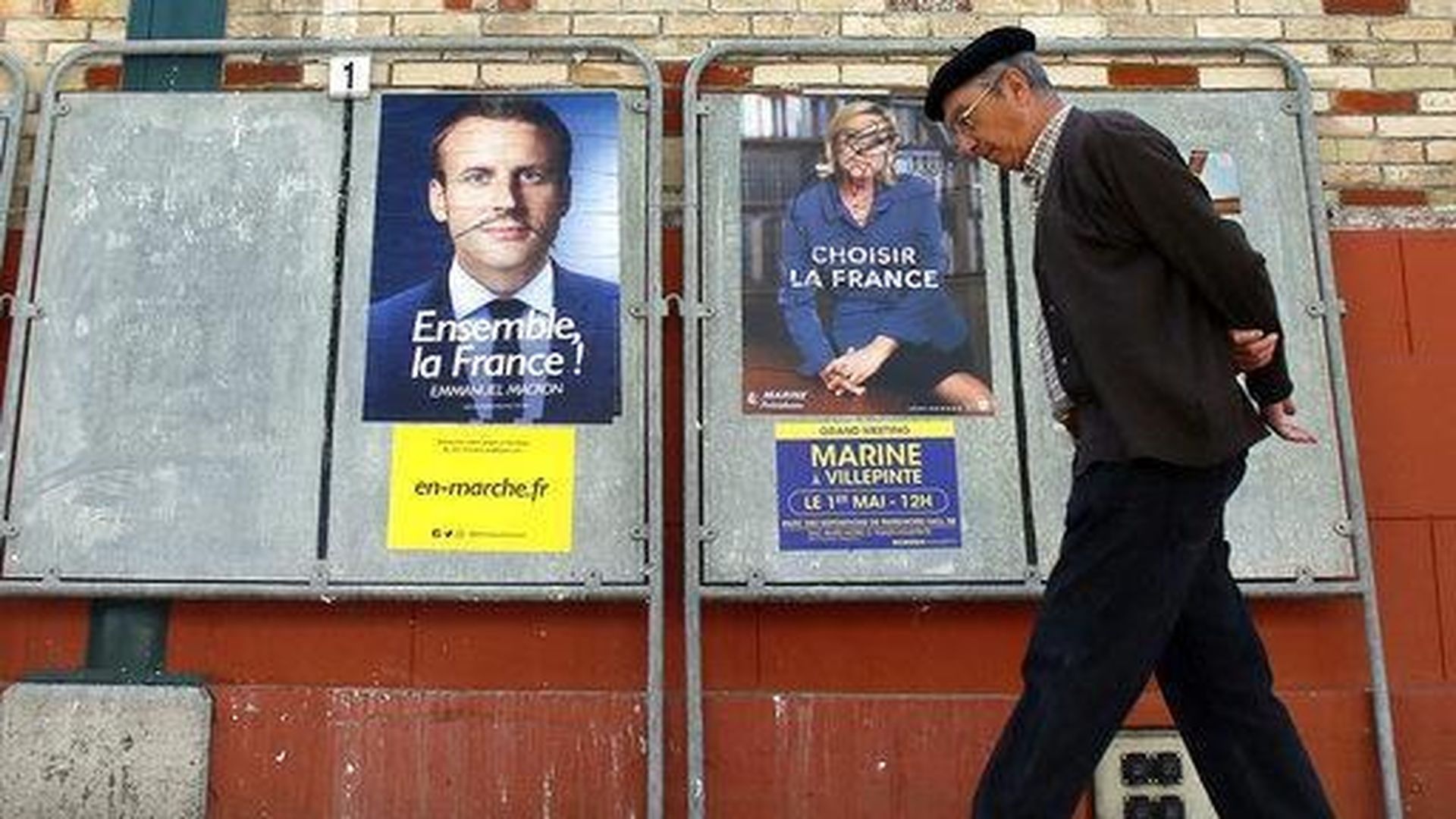 Russian fingerprints on the last-minute dump of campaign emails hacked from pro-business independent Emmanuel Macron, the heavy favorite in today's French presidential election:
"Vitali Kremez, director of research with New York-based cyber intelligence firm Flashpoint, told Reuters his review indicates that APT 28, a group tied to the GRU, the Russian military intelligence directorate, was behind the leak. He cited similarities with U.S. election hacks ... attributed to that group."
Fortune: "As with alleged Russian interference in the recent U.S. election, the Macron hack could represent an attempt to boost a candidate seen as more favorable to Russia ... Marine Le Pen."
"A Le Pen defeat won't mean the end of French extremism," by historian David Bell on the cover of WashPost Outlook: "[A]mid the economic stagnation, political paralysis and terrorist threats, ... [the] party system seems to have collapsed."
"France's divide mirrors West's," by Griff Witte on WashPost A1: "[T]he French campaign has solidified the new fracture lines in modern politics, which bear little relation to the relatively modest differences marking the old left-right divide. ... [T]he profound new chasm in the West: between those who favor open, globalized societies and others who prefer closed, nationalized ones."
Polls close at 2 p.m. ET, with projections expected right then.
https://www.axios.com/newsletters/axios-am-d6a37694-9e7d-4a96-a8a8-bb075925bb88.html?chunk=4#story4
5. Lingo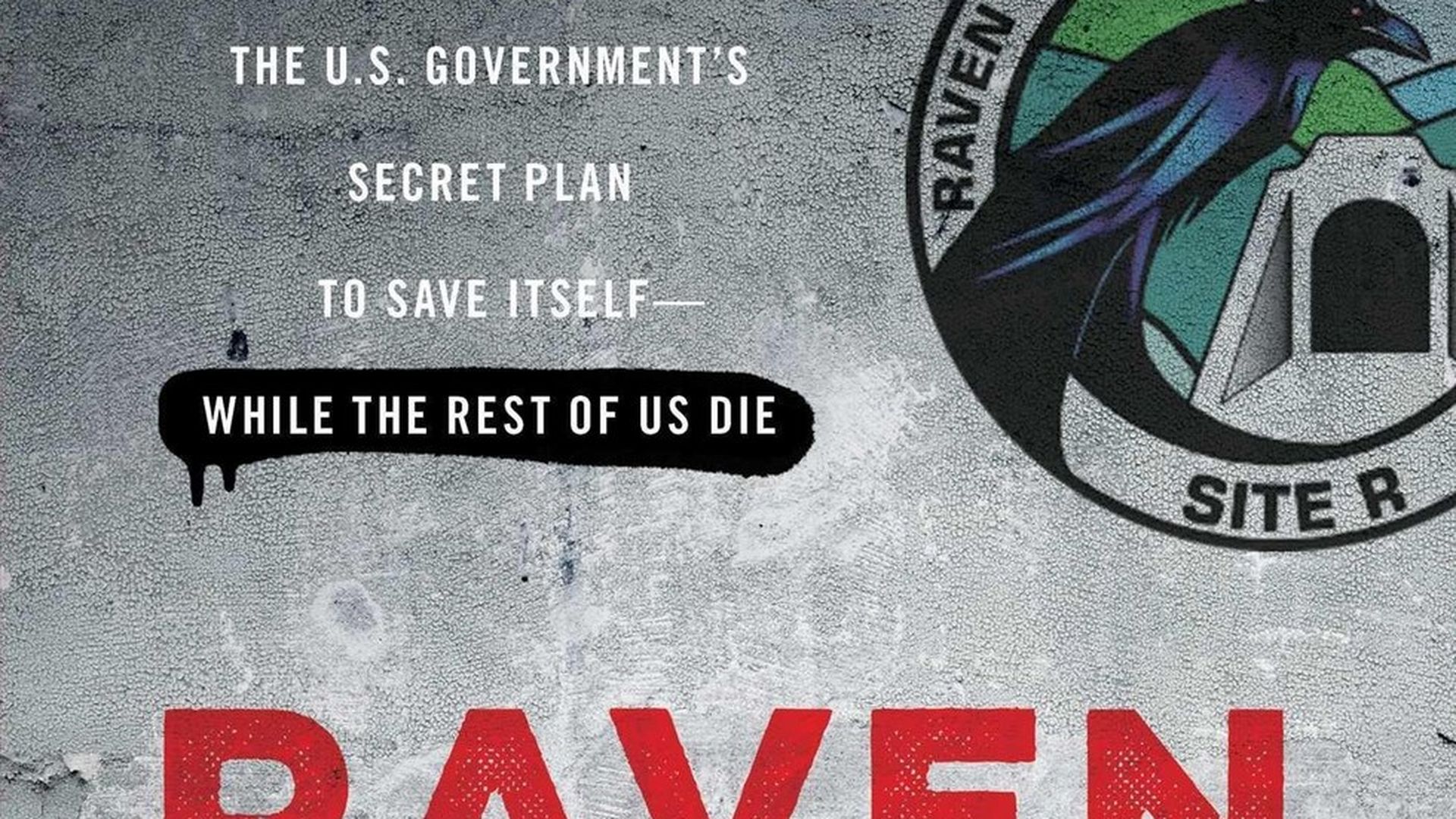 Nickname for Carter-era "Doomsday planes," according to a new book about continuity of government, "Raven Rock," by Garrett Graff (as quoted in a Wall Street Journal review):
"Air Force One When It Counts."
https://www.axios.com/newsletters/axios-am-d6a37694-9e7d-4a96-a8a8-bb075925bb88.html?chunk=5#story5
6. Warren's wisdom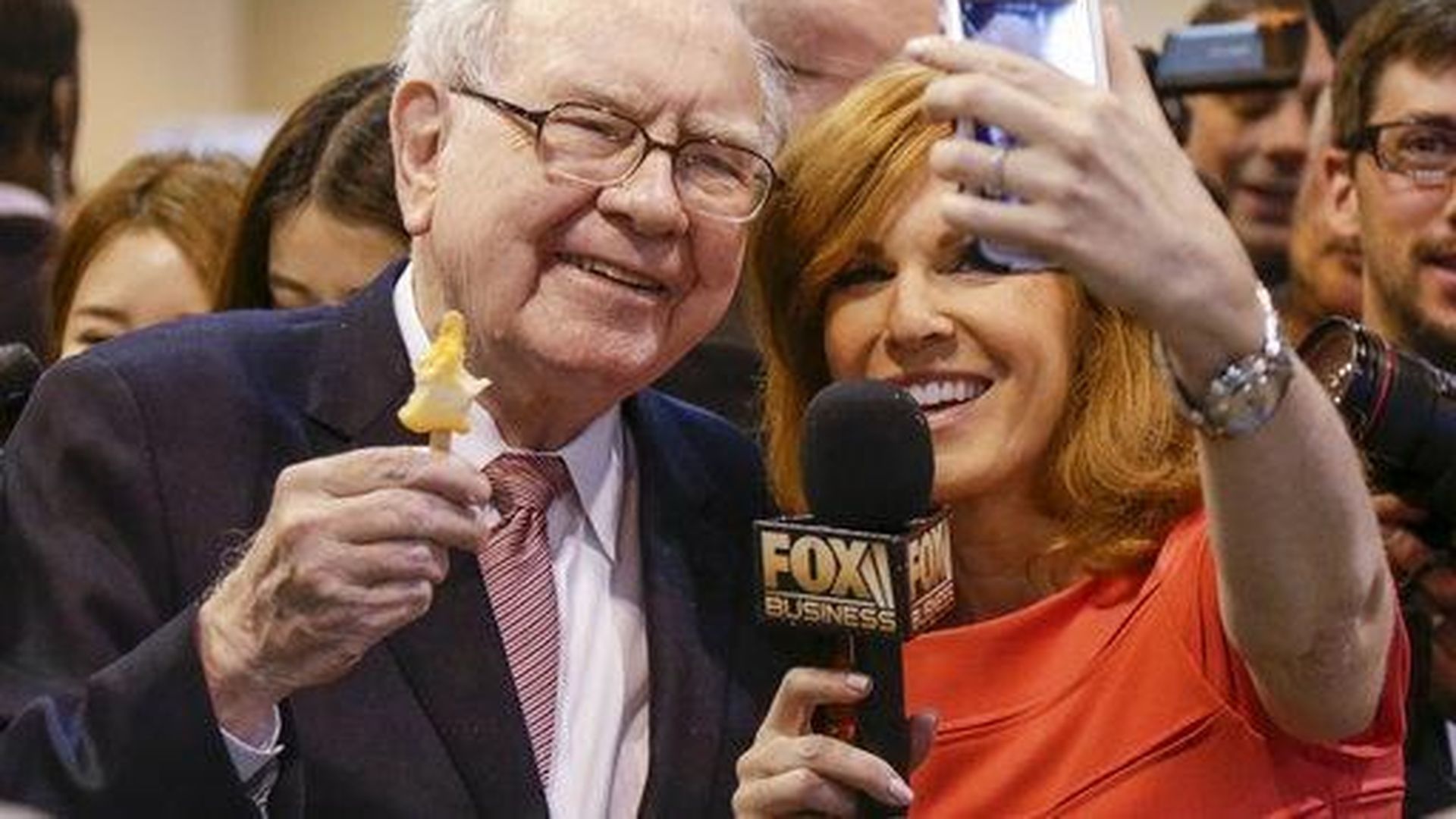 Warren Buffett, 86, gave a master class during Q&A yesterday at Berkshire Hathaway's annual meeting ("Woodstock for Capitalists"), which drew 30,000 devotees to CenturyLink Center in Omaha, Nebraska:
P.S. Lead story of The (London) Sunday Times, "Brexit brings bonanza for billionaires" (paywall): "[W]ealthy individuals have benefited from the weaker pound since Britain voted for Brexit, boosting the sterling value of their overseas investments."
https://www.axios.com/newsletters/axios-am-d6a37694-9e7d-4a96-a8a8-bb075925bb88.html?chunk=6#story6
7. Amazing stat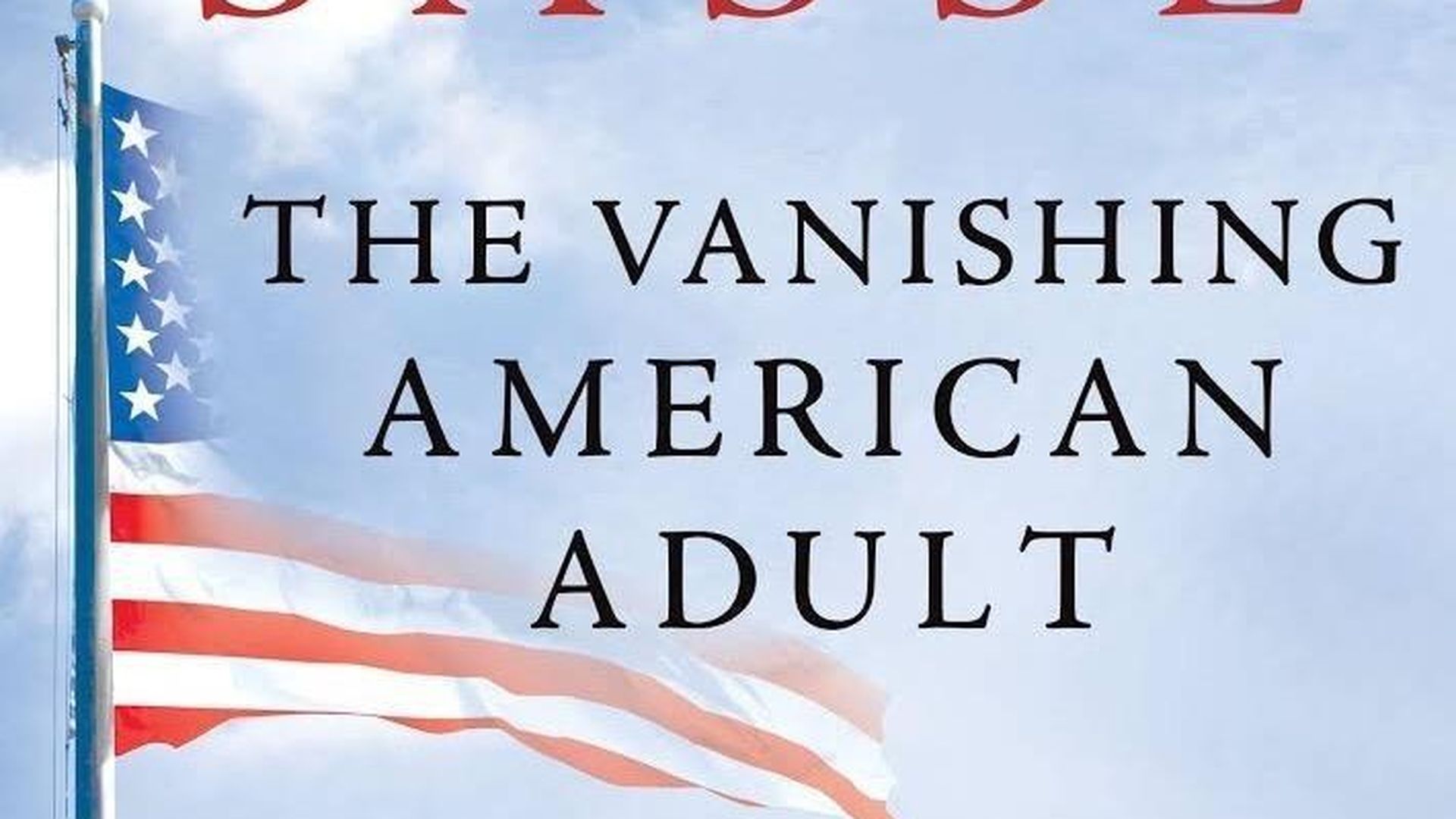 From a book by Sen. Ben Sasse (R-Neb.), "The Vanishing American Adult," out May 16 (included in a Wall Street Journal excerpt on cover of yesterday's Review section):
Data from the Pew Research Center show that we crossed a historic threshold last year: "For the first time in more than 130 years, adults ages 18 to 34 were slightly more likely to be living in their parents' home than they were to be living with a spouse or partner in their own household." Fully one-quarter of Americans between 25 and 29 live with a parent—compared with only 18% just over a decade ago.
https://www.axios.com/newsletters/axios-am-d6a37694-9e7d-4a96-a8a8-bb075925bb88.html?chunk=7#story7
8. Media trends: Trump's lifeline for The Times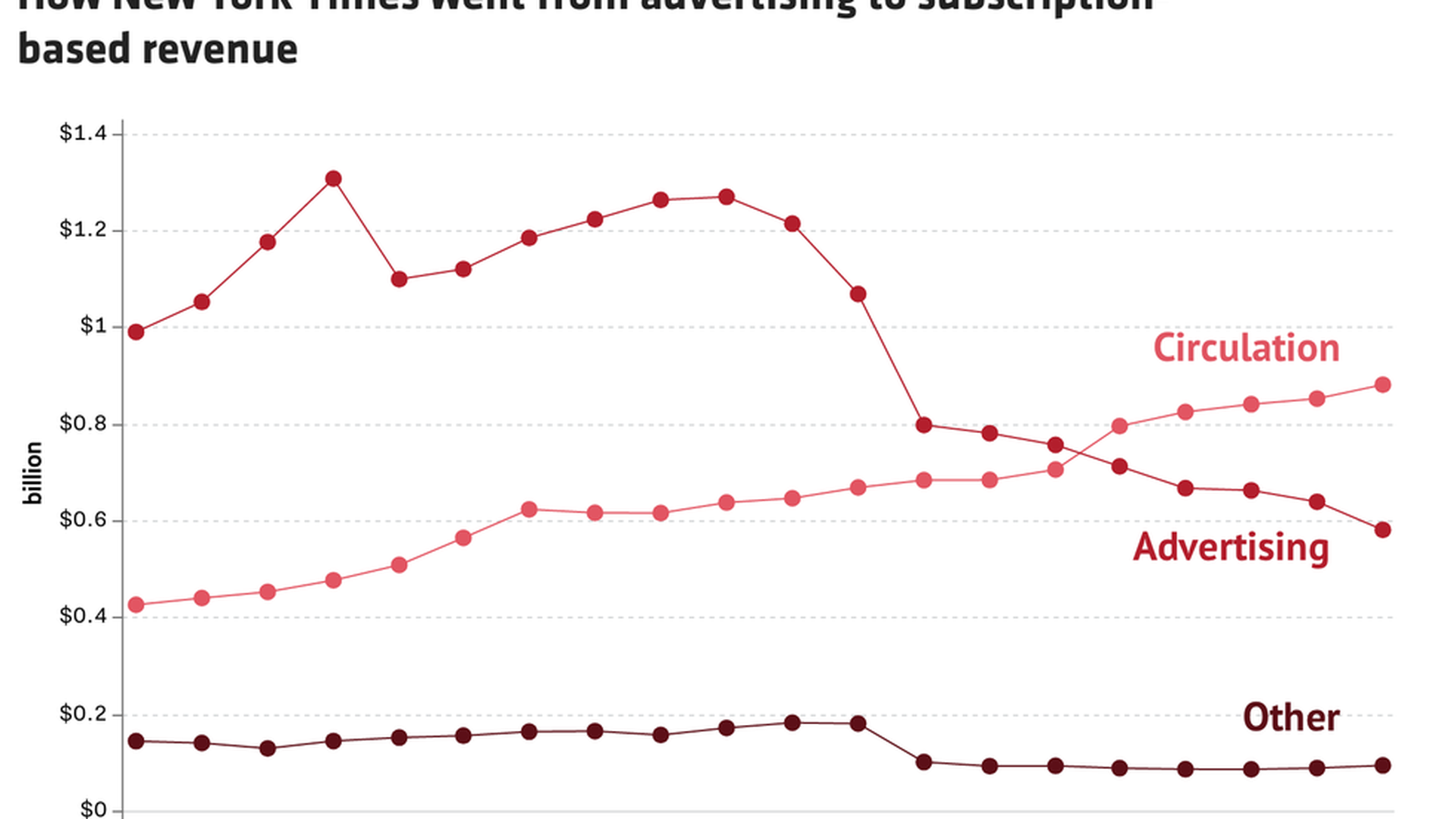 The Trump effect ... New York Times Co. CEO Mark Thompson announced this week that the paper added what he called an "astonishing" 308,000 net digital subscriptions in the first three months of the year (to 2.2 million), making it the best quarter for subscriber growth in The Times' history.
Recode's Peter Kakfa and Rani Molla, in "How the New York Times saved itself," write that the "bump is in large part a product of Donald Trump," but "also the result of a years-long effort the company has made to get its readers to pay for its product, rather than advertisers":
Twenty years ago, advertising revenue made up 63% of revenue and subscribers paid 27%. Now that's flipped: Subscribers account for 61% and ads for 33%.
Recode points out that's partly strategy and partly "against the newspaper's will": "The Times' advertising business peaked in the late '90s and ,,, fell off a cliff in the middle of the 2000s."
Be smart: Although these figures are encouraging for a newspaper the president continues to call "failing," much more disruption is still to come. The Q1 report shows 62% of ad revenues come from print a linchpin that will shrink or vanish.
A growth industry ... The Times plans to build a fact-checking unit (including an editor and better graphics), starting with a single reporter who arrived three months ago, 24-year-old Linda Qiu, per Public editor Liz Spayd.
https://www.axios.com/newsletters/axios-am-d6a37694-9e7d-4a96-a8a8-bb075925bb88.html?chunk=8#story8
9. Activating the largest state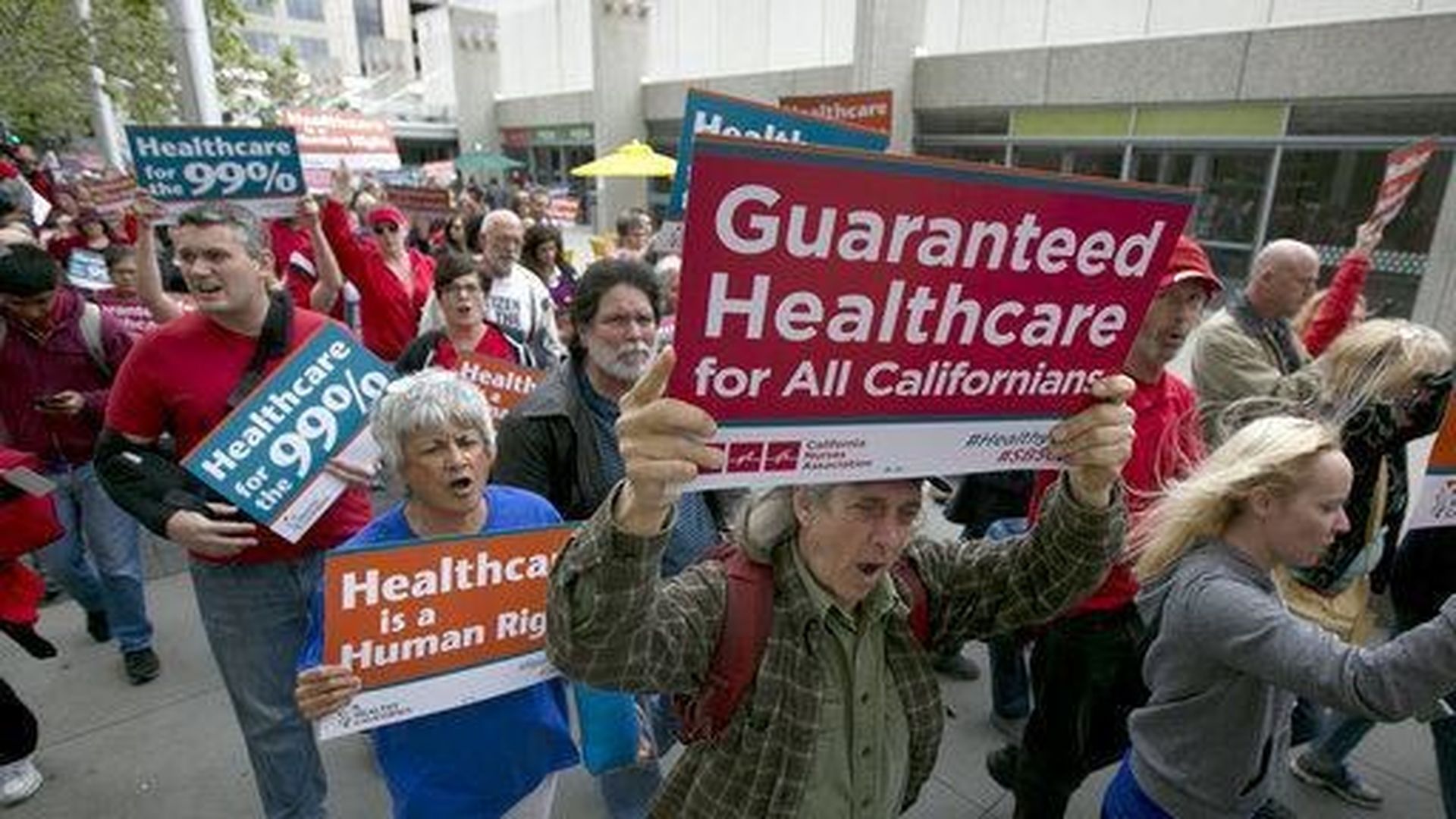 A surge of activism is rippling through California's political landscape, the L.A. Times's Melanie Mason writes in "Activist groundswell may sweep lawmakers leftward" (page B3):
"Not content to rely on the state to be a liberal bastion of resistance against President Trump and Republican-controlled Washington, D.C., [single-payer activists and their] ilk are turning to Sacramento to pressure the ruling Democrats from the left."
In a nutshell: In recent years, it was cool to be moderate in Sacramento. Now, it's cool to be progressive.
"What accounts for this magnetic pull leftward? An influx of new activists, energized by the 2016 election, have turned their focus to state-level politics. Advocacy groups, striving to offer a progressive seal of approval, are poring over legislators' voting records. And the prospect of single-payer healthcare in the state — the government would cover all residents' medical costs — offers a galvanizing rallying cry."
Why it matters: California is so massive (world's sixth largest economy, with 11 million more people than Texas, the second largest state) that its fashions are vital, even in isolation. But for decades (including the taxpayer revolt of 1978 that foreshadowed Reagan), my native state has started trends that marched EAST.
https://www.axios.com/newsletters/axios-am-d6a37694-9e7d-4a96-a8a8-bb075925bb88.html?chunk=9#story9
10. 1 fun thing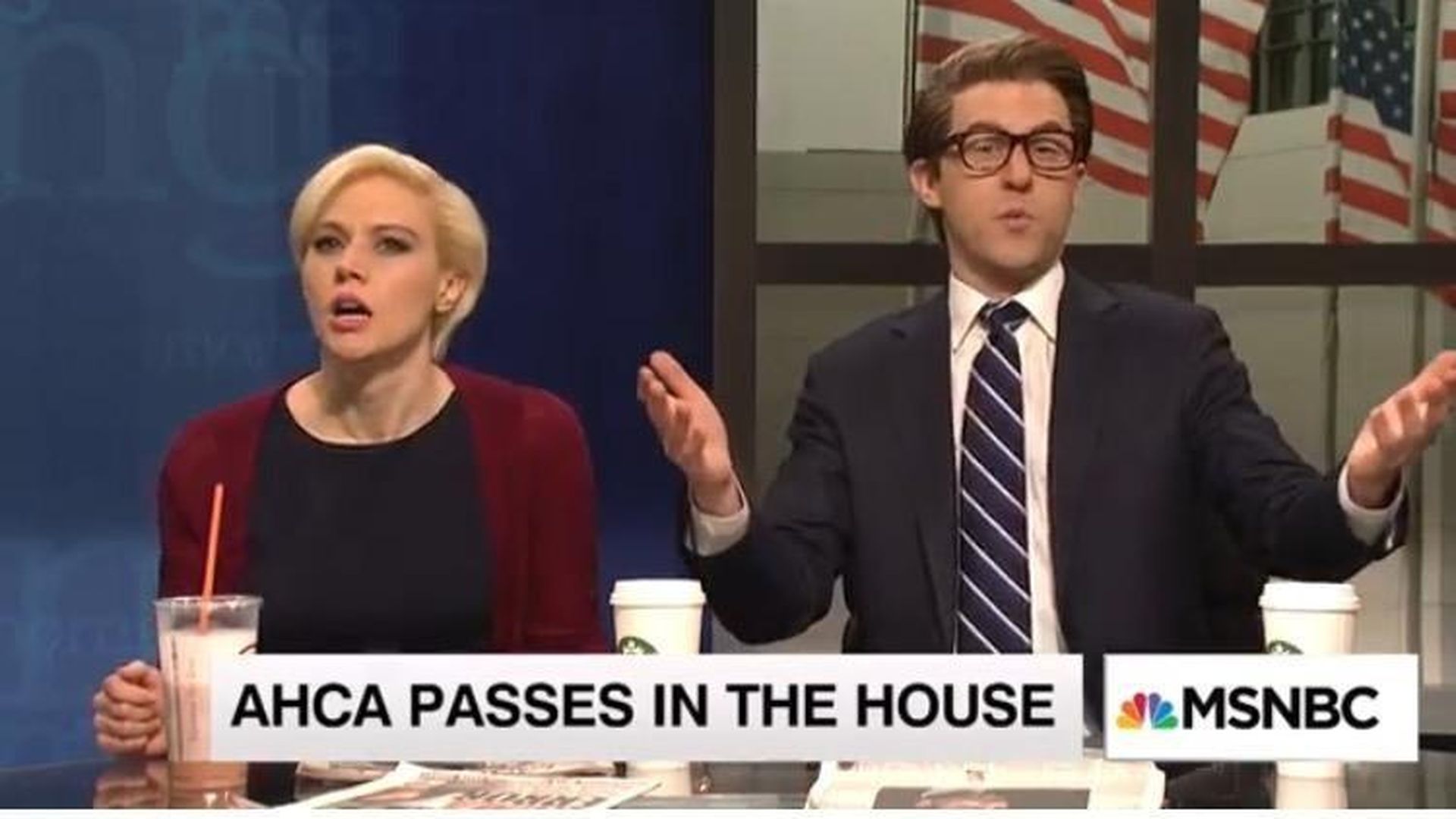 "Joe" and "Mika" are the "Saturday Night Live" cold open, with cameos by "Mike Barnicle," "Mark Halperin," "Willie Geist" and the voice of President Trump ... er, John Miller: "I work very hard — so incredibly hard."
Bonus: "Billions" season 2 finale on Showtime tonight at 10 (Andrew Ross Sorkin, co-creator and executive producer) ... WashPost Business cover, "The show Wall Street cannot stop talking about," by Renae Merle:
"They are really trying to get it right, whether it's running dialogue by me or other people," said James Chanos, one of the veteran Wall Street insiders on whom the show's creators have come to depend. Chanos has made billions betting on when a company, most famously Enron, would see its stock price plummet ... "It is Wall Street porn, okay, soft porn."