Axios AM
May 14, 2023
🌷Happy Mother's Day to all moms! Take 5 minutes today to thank Mom or someone else who helped shape your life.
Smart Brevity™ count: 1,140 words ... 4½ mins. Edited by Donica Phifer.
💰 1 big thing: Sports betting boom
Today marks five years since the Supreme Court overturned the Professional and Amateur Sports Protection Act, launching a massive legal sports betting industry.
Why it matters: The booming business has become inescapable to fans — littering TV broadcasts with ads and driving the conversation in sports bars across America, Axios' Jeff Tracy writes.
⚡ State of play: In the last five years, Americans have legally wagered over $220 billion on sports, generating over $17 billion in revenue for sportsbooks and $3 billion in state and local taxes.
33 states (plus D.C.) have live, legal markets. Four states have legalized betting but haven't begun operations. Ten have active legislation or ballot initiatives.
Every major league has official betting partners. 11 different pro stadiums have or are planning in-venue sportsbooks.
📈 Stunning stat: Between May 2018 and April 2019, Americans bet $8.3 billion. Four years later — between May 2022 and April 2023 — they wagered $90.4 billion.
🔭 What to watch: The three most populous states — California, Texas and Florida — still don't have legal sports betting markets.
That should change at some point: Those three states are home to 32 of the 124 (26%) teams in the major North American leagues.
The bottom line: Sports betting was once limited largely to Las Vegas. Now, over half of American adults live in a state where they can bet legally — often from the comfort of their couch.
2. 📈 Mother's Day brunch
Mother's Day breakfast — in bed, or otherwise — is pricier this year, Axios' Kelly Tyko writes.
Coffee, bacon and egg prices have all dropped from their record highs. But food prices are still up 8% in the 12 months through April, according to the Consumer Price Index.
Those serving pancakes, cereal, toast and bakery treats to mom face double-digit increases over last year.
White bread is up 14.3% this year; flour, 17.8%; fresh muffins, 12.9%.
Taking mom out will cost more, too: Restaurant costs are up 8.6% year-over-year.
But of course ... it's worth it!
3. 🌽 DeSantis needles Trump for "losing"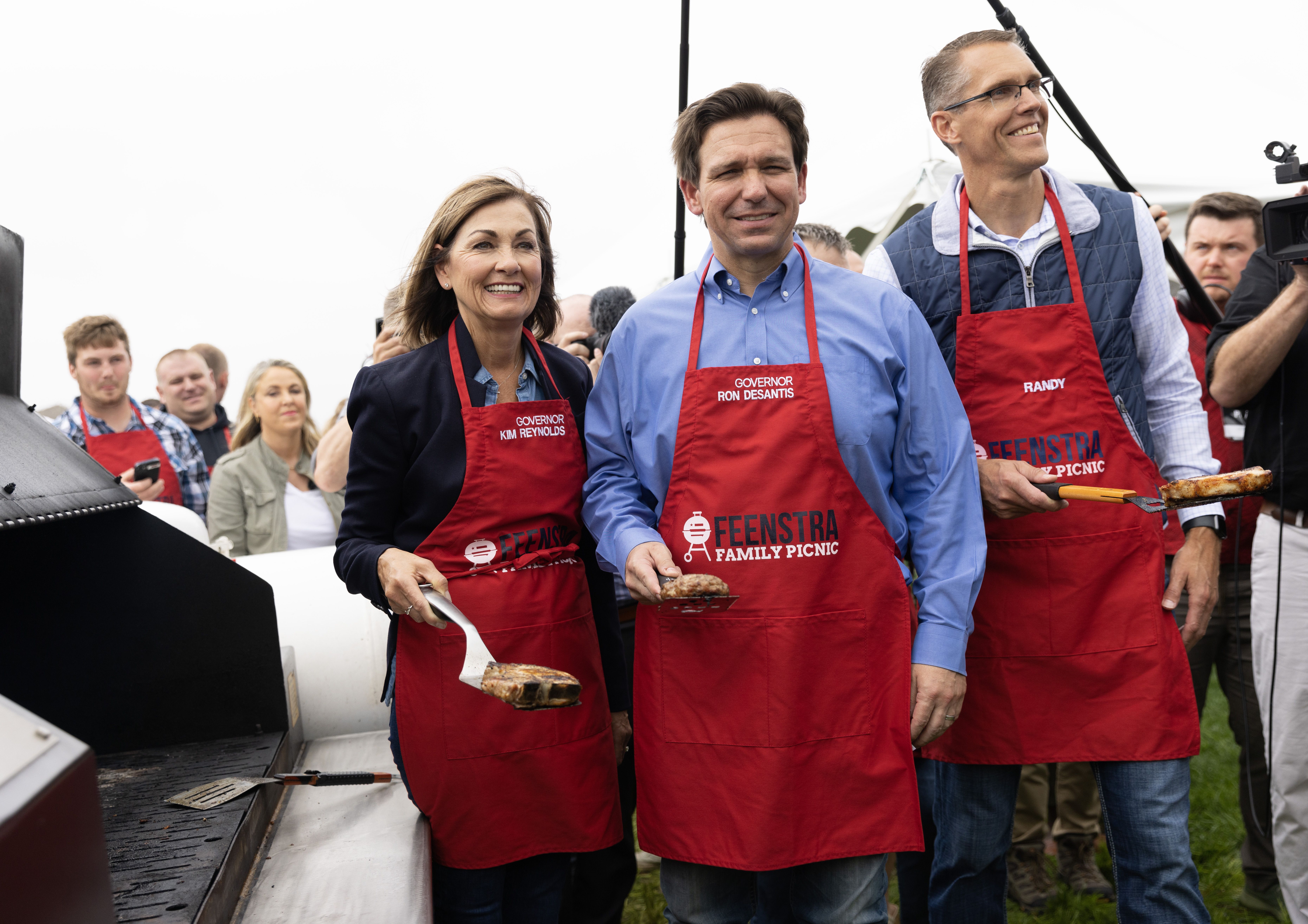 Florida Gov. Ron DeSantis (R), expected to announce his presidential campaign any day, jabbed GOP frontrunner Donald Trump — without naming him — during remarks yesterday at a conservative picnic in Sioux Center, Iowa.
"We must reject the culture of losing that has impacted our party," DeSantis said. "[I]f we focus the election on the past or on other side issues, then I think the Democrats are going to beat us again."
Why it matters: That's an implicit rebuke of the former president, who holds a wide lead in the GOP 2024 field — even after losing in 2020, and promoting candidates who lost 2022 midterm races, The Des Moines Register notes.
DeSantis, wearing a button-down without a tie or jacket, briefly flipped burgers and pork chops, AP reports.
"Governing is not about entertaining," he said. "Governing is not about building a brand or talking on social media."
💡 Context: Politico's Jonathan Martin writes from Tallahassee that DeSantis' high command is convinced from extensive internal polling that Republicans want to move on from Trump.
"The sheer incoming they're fielding from donors, activists and well-wishers tells a very different story from the one that comes with each week's spate of Trump-lead-grows national surveys," JMart reports.
But a front-page N.Y. Times story today contends that DeSantis "Is Limping to the Starting Line."
🥊 Trump, who planned an outdoor rally yesterday in Des Moines, postponed it due to tornado warnings, for the "safety of our great Patriots."
4. 📷 1,000 words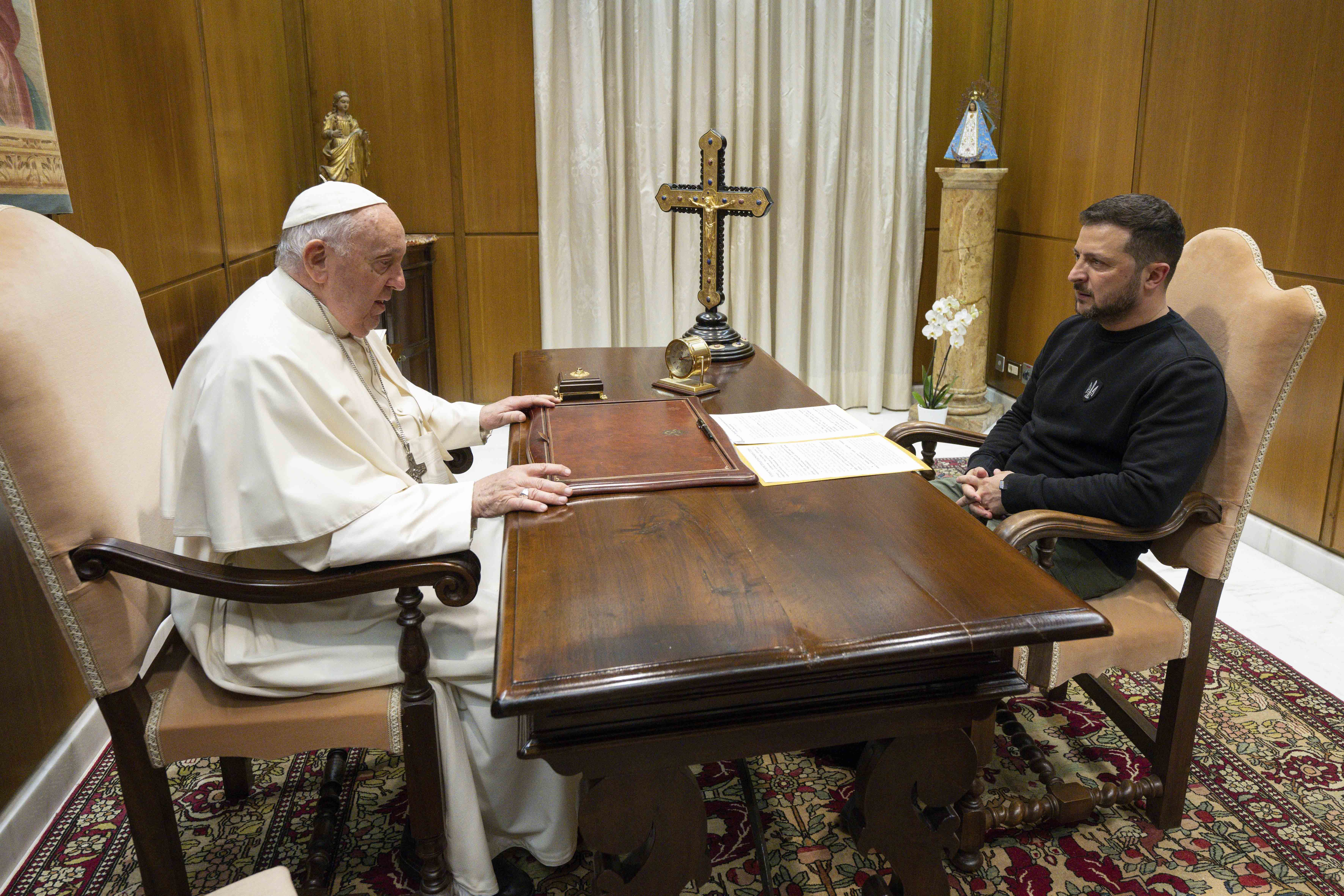 Pope Francis holds a private audience with Ukraine President Volodymyr Zelensky at the Vatican yesterday.
5. 📦 How Amazon got faster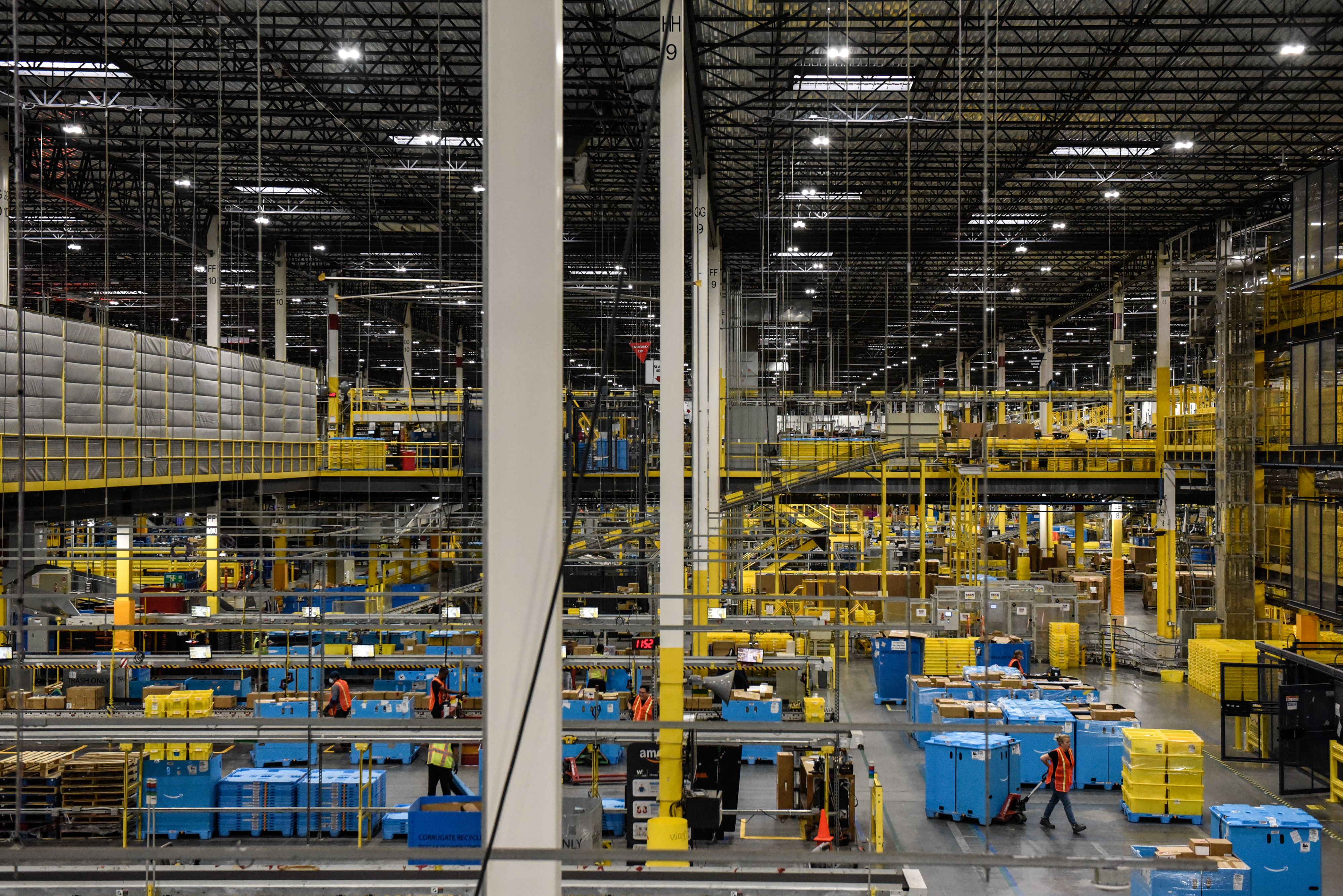 Amazon has overhauled its system of shipping parcels around the world to trim delivery times even more.
By the numbers: The company nearly doubled its U.S. warehouse space during the pandemic, swelling to 1,000 fulfillment centers, The Wall Street Journal reports, citing logistics consultant MWPVL International.
Amazon is also adding same-day centers for its fastest deliveries.
💡 Between the lines: Instead of shipping all over the country, Amazon has divided the country into eight regions. 76% of what you order ships regionally, compared with 62% before the change.
That has cut the distance a product has to travel before reaching your doorstep by 15%.
Go deeper: Amazon pulls back from UPS.
6. 🏛️ N.C. GOP expected to override abortion veto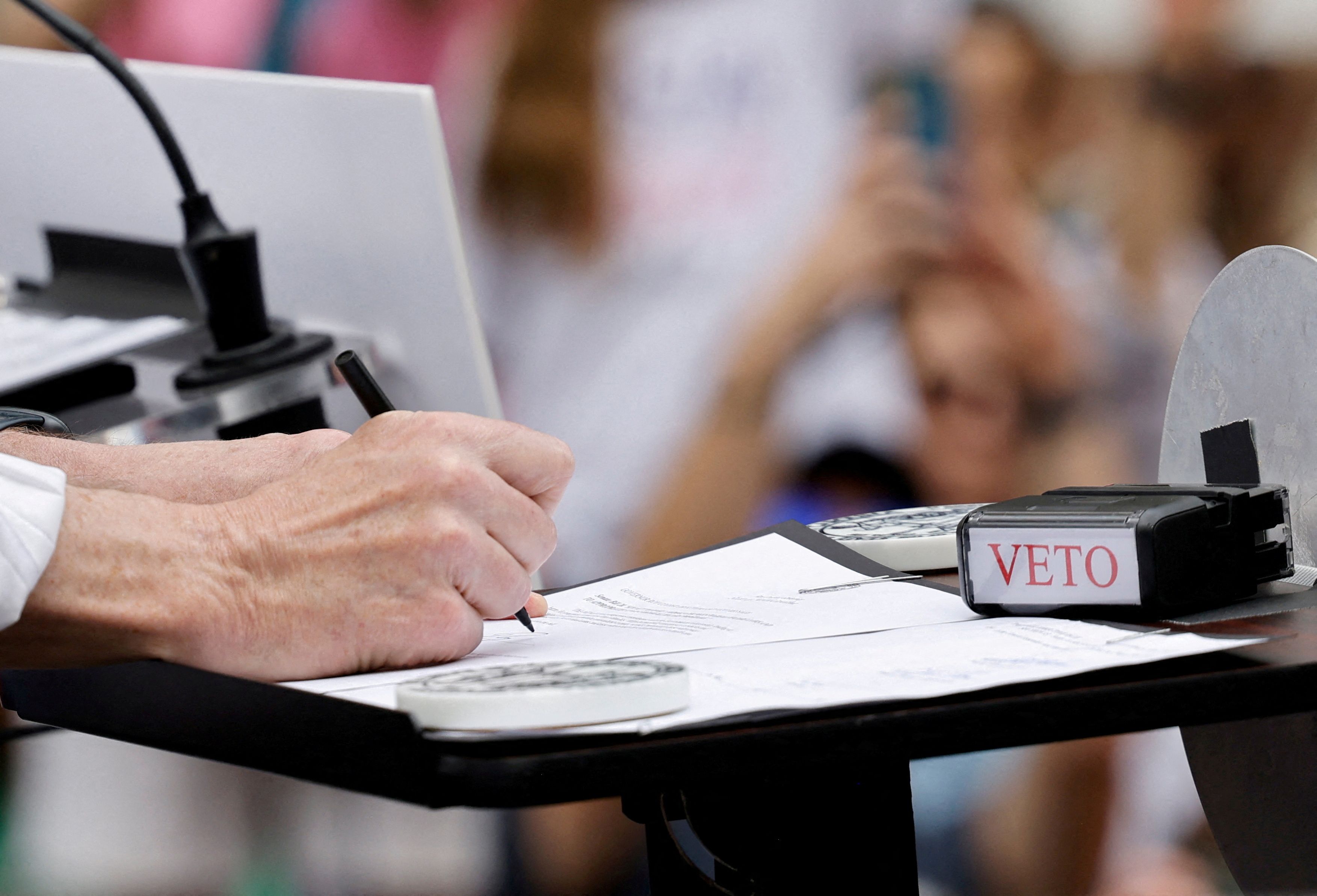 A crowd chanted "veto" at a rally in Raleigh yesterday as North Carolina Gov. Roy Cooper (D) signed paperwork to veto a bill that bans most abortions after 12 weeks — down from the state's current limit of 20 weeks.
Republicans, who control supermajorities in both chambers of the legislature, are expected to swiftly override Cooper's veto and enact the new restrictions, The (Raleigh) News & Observer reports.
Why it matters: Cooper's unusual public veto ceremony — in front of an exuberant crowd, with a big rubber stamp as a prop — is part of an abortion fight in legislatures across America after the Supreme Court struck down Roe.
The new law would curtail access to abortion for millions of women across the South, Reuters reports.
Cooper spent the week traveling the state to raise awareness about the bill's impact.
The measure bans elective abortions after the first trimester, except in cases of rape, incest, life-limiting fetal anomalies and medical emergencies.
It requires doctors to be present when abortion medication is given.
More about the bill from Axios Raleigh.
7. 🚗 $104,000 ride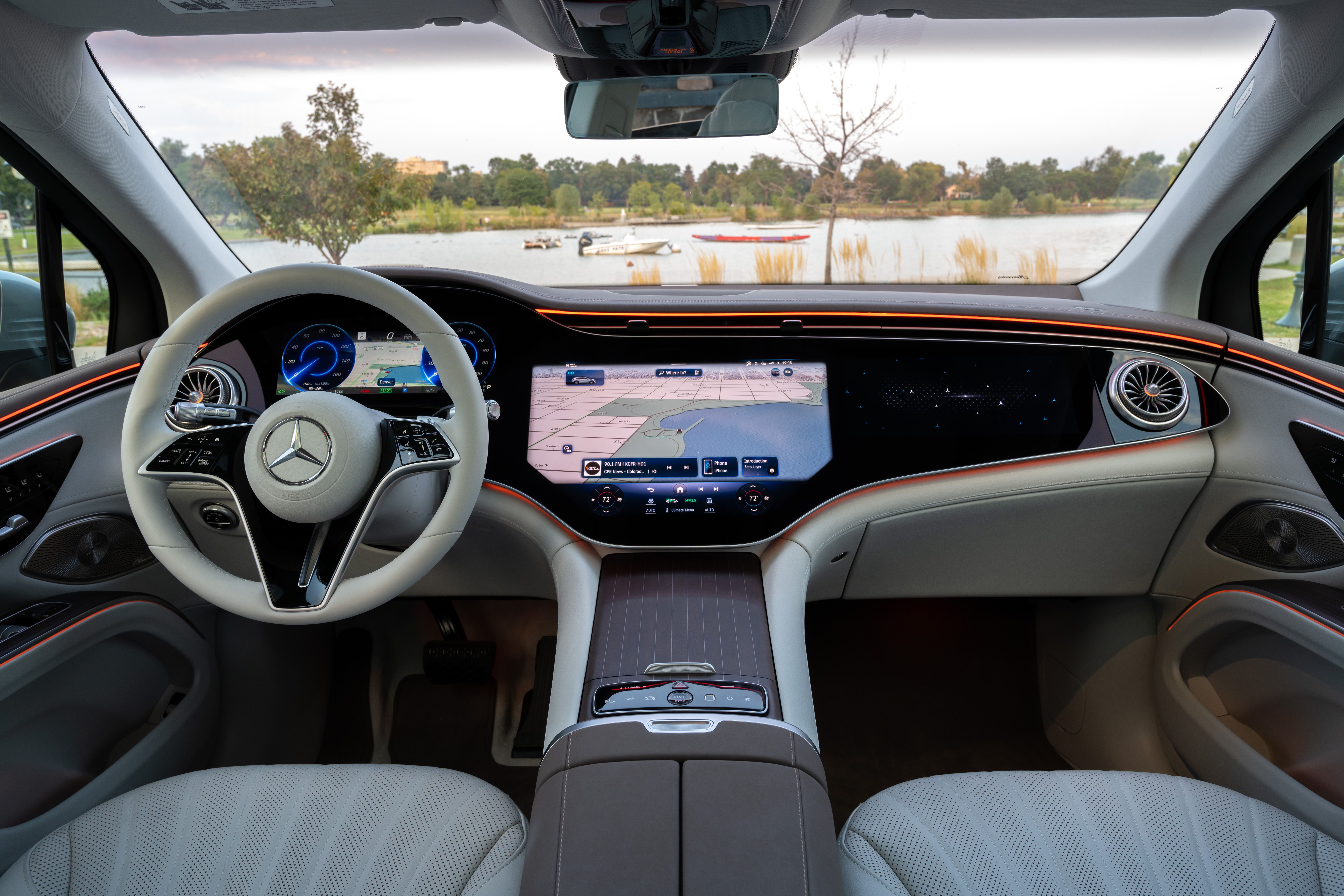 You know you're not sliding into just any electric car when your head settles into a fluffy white pillow on the headrest of the Mercedes-Benz EQS SUV.
Electric vehicles (EVs) are still out of reach for many. But that's beginning to change as more affordable models hit the market.
Still, the EQS SUV takes EV ownership to a whole new level of opulence, Axios' Joann Muller writes.
💰 The price starts at $104,000 and quickly climbs as you add premium features.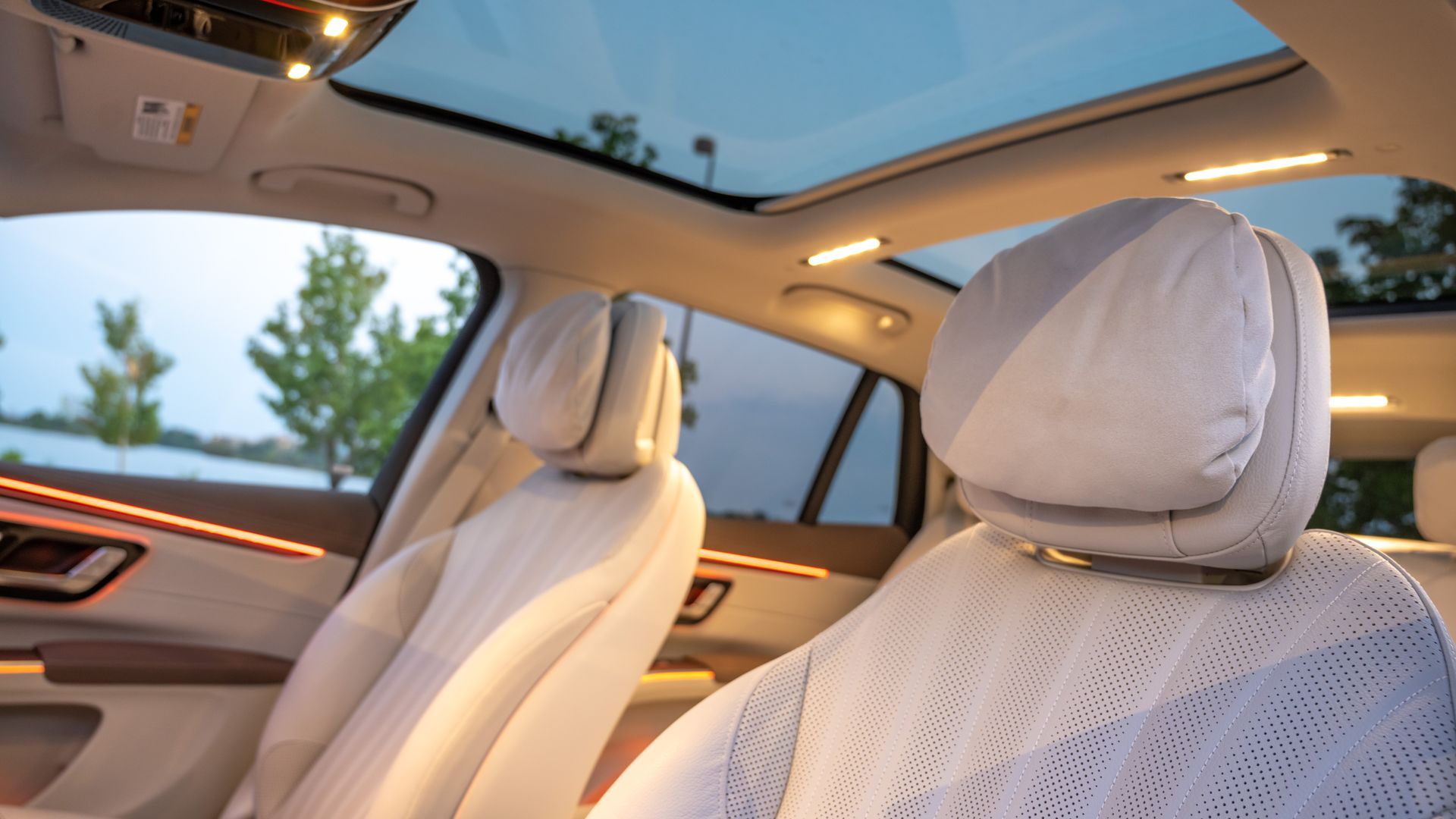 The first SUV in Mercedes' growing EV lineup includes features you're not likely to encounter in your next vehicle:
Scents and sounds that relax or stimulate you.
AI-enabled birthday reminders and to-do lists — plus a prompt to call a friend at the usual time.
🛏️ A "power nap" mode reclines the seat, darkens the cabin and plays sleep-inducing music while you're parked at a charging station or rest area.
8. 🍼 1 fun thing: Top baby names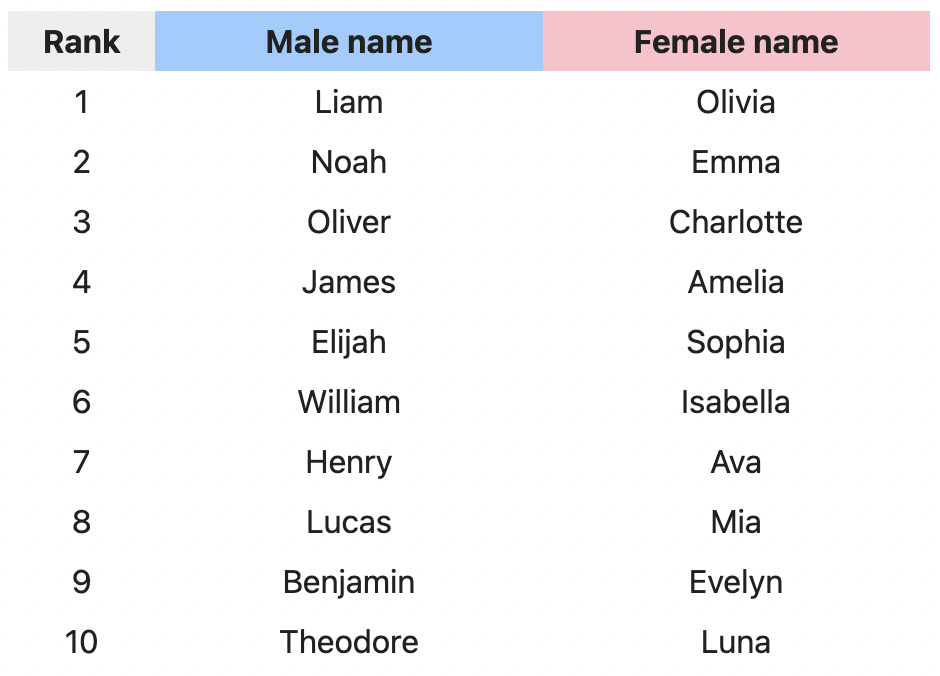 Liam was the most popular baby boy name for the sixth year in a row, and Olivia tops the girls' list for the fourth year in a row, the Social Security Administration announced.
This year's Top 10 lists have just one new name from last year: Luna.