☕️ Good Tuesday morning ... Breaking: "South Korea says it has agreed with North Korea to hold summit talks in late April," per AP. "South Korea's presidential office also said ... the countries have agreed to set up a telephone hotline between their leaders."
https://www.axios.com/newsletters/axios-am-d145da15-cc9e-4aef-bfad-11f953110995.html?chunk=0#story0
1 big thing: The worst scandal porn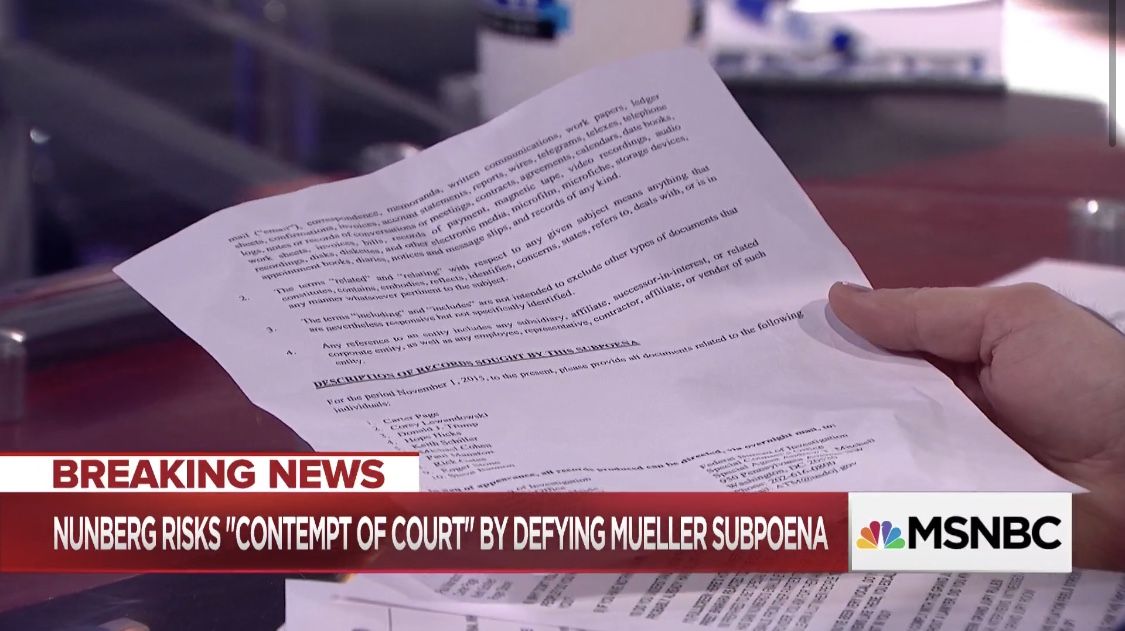 Sam Nunberg's subpoena is displayed on live TV. (Screenshot: MSNBC)
MSNBC dubbed it " a historic interview." CNN's Jake Tapper called it "a wild edition of 'The Lead.'" Drudge's banner headline, with a cable screengrab: "cRaZy!"
Here's what it was: A sad, epic meltdown — a troubled Trump flunky, pecked at and picked apart like roadkill on the Russia Interstate, in his last gasps of public fame and shame. 
Sam Nunberg, an early Trump campaign aide who was fired in 2015 but has remained a vocal alumnus, melted down cable interview by cable interview yesterday as he declared his refusal (later retracted) to comply with a subpoena by special counsel Robert Mueller.
Finally, CNN's Erin Burnett said during an on-set interview with Nunberg: "Talking to you, I have smelled alcohol on your breath. ... I know it's awkward."
Nunberg replied he hadn't consumed anything "besides my meds —
antidepressants. Is that OK?"'
In a cry for help, Nunberg kept trying to top himself, giving longer and longer interviews (including a call-in to cable's NY1 in New York!).
Nunberg provided the subpoena anonymously to Jonathan Swan over the weekend, then gave it on the record to the N.Y. Times' Maggie Haberman, then waved the wrinkled subpoena on-air with MSNBC's Ari Melber, with a close-up shown on air.
And he contradicted every piece of news he made, telling AP last night: "I'm going to end up cooperating with them."
Why it matters: This is one of the reasons America hates the media. Our entire industry lit itself on fire because a troubled Trump hanger-on made an ass of himself — live. 
One of Nunberg's friends was furious, telling me that the anchors were knowingly taking advantage of an obviously fragile man.
The friend, who refused to be named but interacts constantly with journalists, texted an anchor during a live interview: "What the hell is wrong with you people? ... Shame on you. This isn't news."
CNN senior media correspondent Brian Stelter, wrapping up the madness under a "Nunberg's meltdown" headline in his Reliable Sources newsletter last night, posted this question for his colleagues:
"Now an ethical debate is

raging

in journalism circles. If your source seems drunk or drugged or just plain out of his mind, what is your responsibility?"
Last night on MSNBC, Lawrence O'Donnell asked fellow host Melber: "Did you smell alcohol on Sam Nunberg's breath? Was he drunk?"
Melber replied: "I did not ascertain that ... I do think that it's quite clear from his conduct ... that there is something going on with him ... That may be the strain and pressure that comes from a situation like this."
Melber added: "The obvious significance here is ... it's very rare to hear the names and details of a grand jury subpoena leaked."
Be smart ... Swan tweeted: "Nobody who knows Sam thinks he has anything interesting to offer Mueller. But his friends are worried about him."
"There's nothing funny about it. ... We are watching a man with serious problems unravel on live TV. It's messed up."
And Haberman tweeted: "Nunberg TV is guaranteed to do two things - aggravate Mueller and infuriate Trump."
Flashback ... Swan tweet after news broke that Nunberg would talk to Mueller: "Fearless prediction: this one meeting with Mueller will spawn more copy citing 'a source with knowledge' than any meeting to date."
"Reporters who've never written a Mueller story in their lives will burst out of the gates with colorful, rich, detailed accounts of the inner workings of the Russia investigation. Behold!"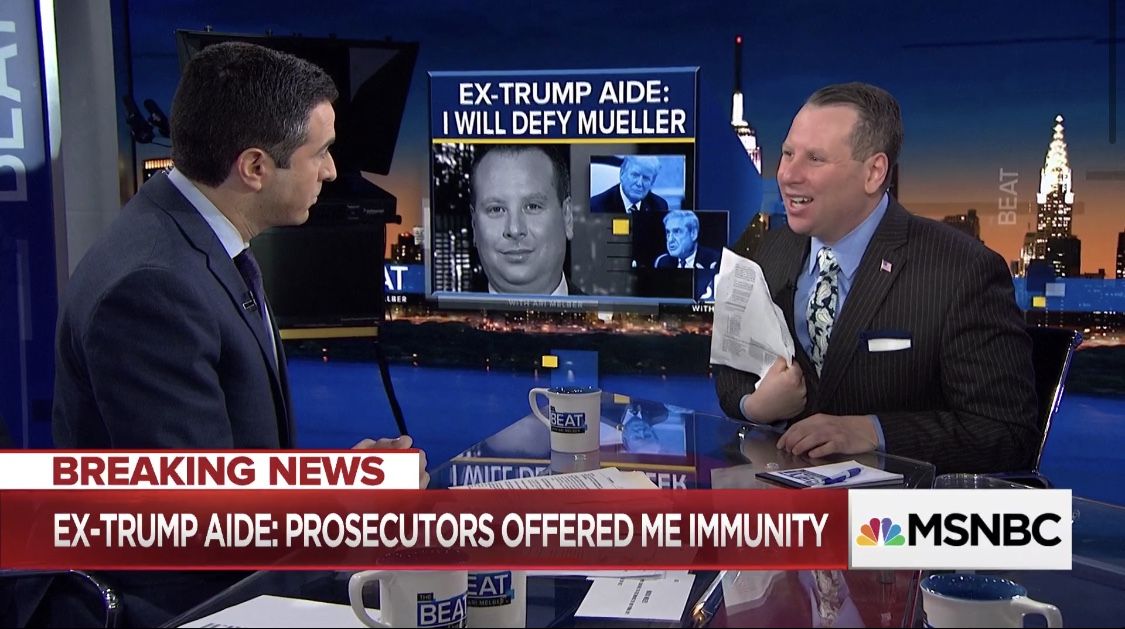 Nunberg waves his Mueller subpoena on live TV. (Screenshot: MSNBC)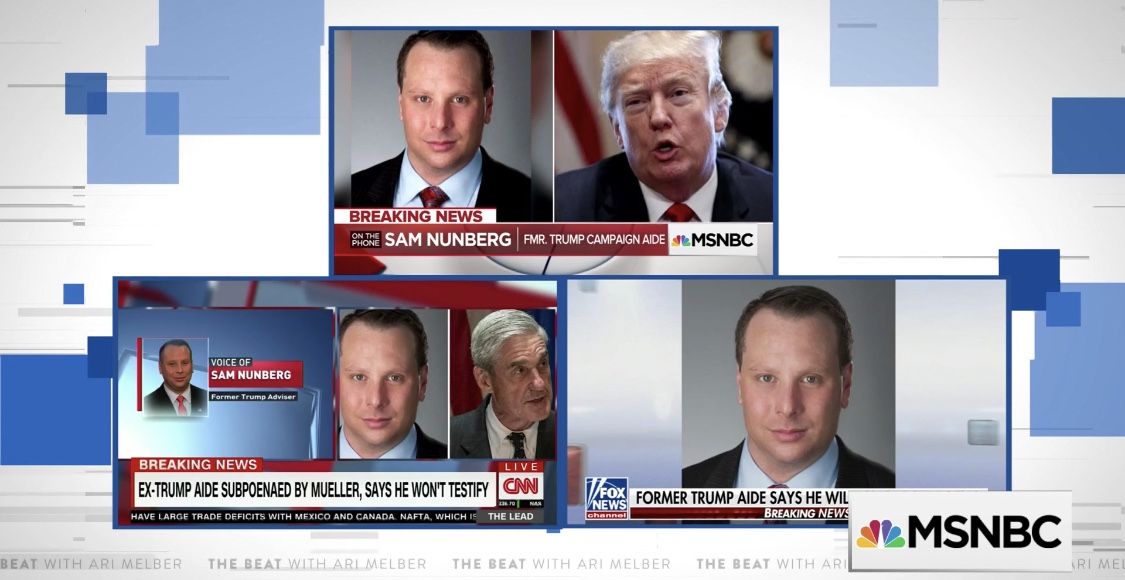 Sam's busy afternoon. (Screenshot: MSNBC)
https://www.axios.com/newsletters/axios-am-d145da15-cc9e-4aef-bfad-11f953110995.html?chunk=1#story1
2. #MeToo goes global (glacially)
"Thanks to the vast reach of social media and the prevalence of sexual misconduct in virtually every society, the #MeToo movement has proven itself a genuinely global phenomenon," AP's David Crary writes:
"In Western Europe, some VIPs have been discredited and some new anti-harassment laws are in the works."
In Britain, harassment allegations last year "led to one high-level resignation — that of Defense Secretary Michael Fallon — and prompted political leaders to propose a new grievance procedure for people working in Parliament."
But, but, but: "Worldwide, the fallout includes backlashes against women who speak out, divisions within feminist ranks and minimal repercussions for accused harassers."
"[I]n many countries, the U.S. included, the movement has consisted primarily of well-educated professionals, largely leaving out working-class and poor women. Some skeptics have coined the hashtag #WeFew."
"No other nation has experienced anything close to the developments in the United States ... where scores of prominent men — among them politicians, media stars and movie moguls — have lost jobs and reputations after facing sexual misconduct allegations."
"In China, discussion of #MeToo has sometimes been censored on social media and branded as a destabilizing foreign movement. To thwart the censors, social media users have made creative use of hashtags such as #RiceBunny — a phrase which in China is pronounced 'me too.'"
What's next: Thursday is International Women's Day.
https://www.axios.com/newsletters/axios-am-d145da15-cc9e-4aef-bfad-11f953110995.html?chunk=2#story2
3. Globalists strike back
"Goldman Sachs Group Inc. delivered a comprehensive critique of Donald Trump's planned metal tariffs, saying they risk damaging the world's biggest economy by raising costs just as price pressures build [and] hurting allies more than others," Bloomberg's Jasmine Ng writes:
From Goldman's report: "Import tariffs make the U.S. less competitive by raising the prices of raw materials."
More Goldman: "By imposing across-the-board tariffs to all steel and aluminum imports, the larger economic impact is on Canada, Mexico and the EU, and it ironically eases the economic impact to China and Russia."
Republican opposition dominates coverage:
https://www.axios.com/newsletters/axios-am-d145da15-cc9e-4aef-bfad-11f953110995.html?chunk=3#story3
4. A big internet change: Death of the cookie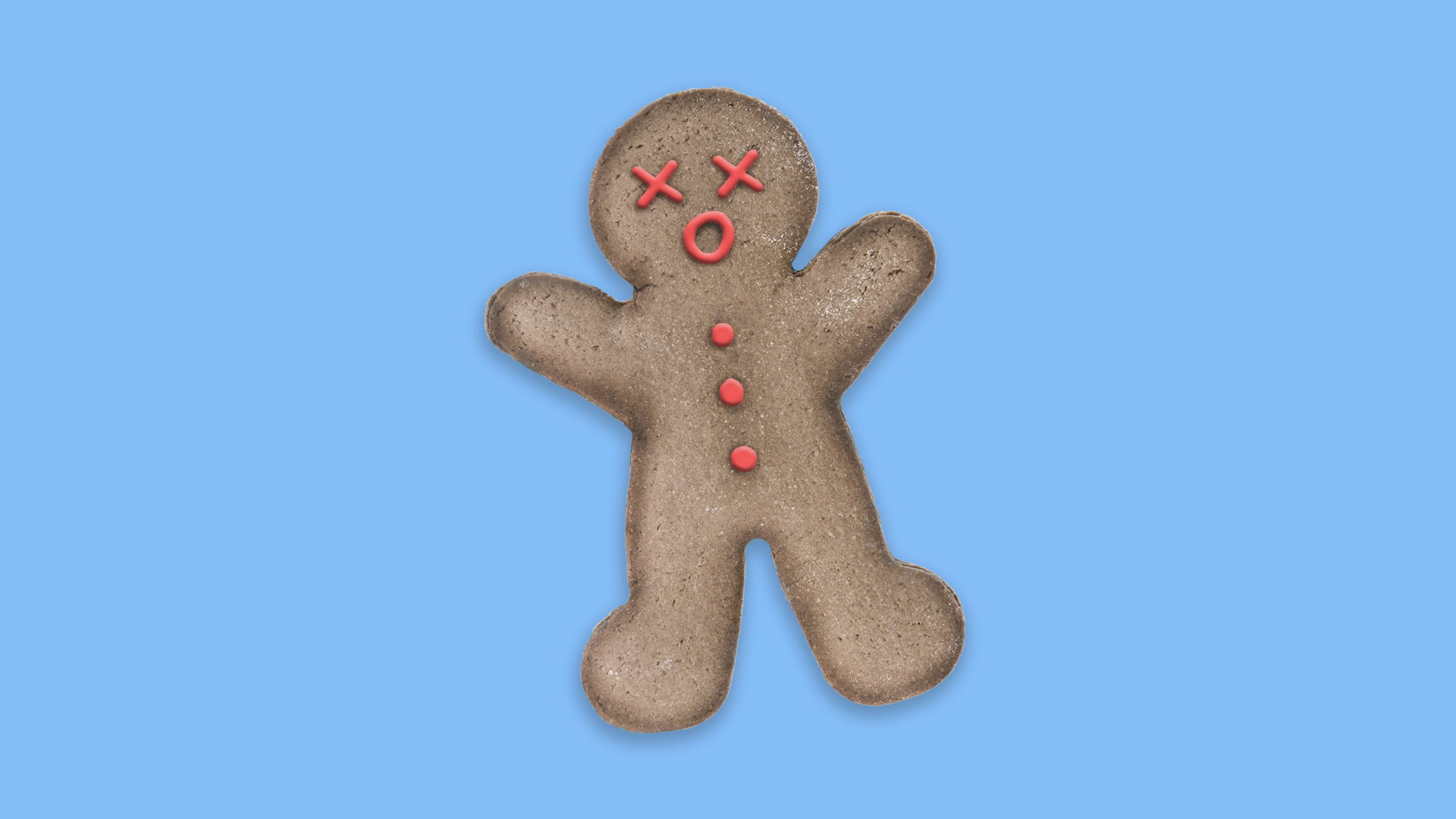 Over 60% of marketers believe they will no longer need to rely on tracking cookies, a 20-year-old desktop-based technology, for the majority of their digital marketing within the next two years, Axios' Sara Fischer writes, pointing to data from Viant Technology, an advertising cloud.
Why it matters: Advertising and web-based services that were cookie-dependent are slowly being phased out of our mobile-first world, where more personalized data targeting is done without using cookies.
What's next: Cookies are built to track single browsers, not individuals. Now that people are so connected to the internet everywhere in life (Fitbits, smart homes, etc.), browser targeting doesn't translate well to mapping individual data, which is where marketing is heading.
https://www.axios.com/newsletters/axios-am-d145da15-cc9e-4aef-bfad-11f953110995.html?chunk=4#story4
5. Next up for Amazon: checking accounts
"Amazon.com Inc. is in talks with big banks including JPMorgan Chase & Co. about building a checking-account-like product the online retailer could offer its customers, according to people familiar with the matter," the Wall Street Journal reports on A1:
"The talks with financial firms are focused on creating a product that would appeal to younger customers and those without bank accounts."
"The effort is still in its early stages and may not come to fruition. ... Whatever its final form, the initiative wouldn't involve Amazon becoming a bank."
Why it matters: "If the product emerges, it would further inject Amazon into the lives of those who shop on its website and at its Whole Foods grocery stores, read on its Kindles, watch its streaming video and chat with Alexa."
Be smart: "Offering a product that is similar to an own-branded bank account could help reduce fees Amazon pays to financial firms and provide it with valuable data on customers' income and spending habits."
https://www.axios.com/newsletters/axios-am-d145da15-cc9e-4aef-bfad-11f953110995.html?chunk=5#story5
6. The buzz
Mississippi's governor needs to appoint a U.S. senator to succeed Thad Cochran, 80, who announced yesterday that he's resigning April 1 for health reasons.
Will it be Haley Barbour, 70, former governor and RNC chair?
Would be a nice career-capper.
The background, from AP:
"Republican Sen. Roger Wicker is already up for re-election ... Republican Gov. Phil Bryant will appoint someone to temporarily succeed Cochran, and a special election will be in November ... The winner of the special election will serve until January 2021."
https://www.axios.com/newsletters/axios-am-d145da15-cc9e-4aef-bfad-11f953110995.html?chunk=6#story6
7. Populist wins tip Europe to "ungovernable"
"Fueled by anger over immigration, a backlash against the European Union and resentment of an out-of-touch elite, anti-establishment parties are taking votes left, right and center from the traditional power players," per the WashPost's Griff Witte in Berlin and Michael Birnbaum in Rome:
Why it matters: The populists "generally aren't winning enough support to govern. But they are claiming such a substantial share of the electorate that it has become all but impossible for the establishment to govern on its own."
"The result is a continent caught in a netherworld between a dying political order and a new one taking root."
"As voters vent their discontent with sclerotic political systems that never seem to address their grievances, hyper-fractured election results add layers of difficulty to the process of forming governments."
"The best that most leaders can do is to react and steer away from crisis."
https://www.axios.com/newsletters/axios-am-d145da15-cc9e-4aef-bfad-11f953110995.html?chunk=7#story7
8. A second Arab spring?
"How the Middle East is sowing seeds of a second Arab spring" — Financial Times "Big Read" (subscription):
"Few Arab countries were left untouched by the 2011 uprisings. ... Will greater repression replace subsidies as a way of containing social unrest in many of the autocratic states of the region?"
Governments under pressure to cut handouts: "After a prolonged period of low oil prices, instability and economic stagnation, governments grappling with budget deficits and a deepening dependence on foreign debt, are finally reining in state benefits."
Why it matters: "Critics fear the lack of jobs and increased repression could be tools for terrorist groups."
https://www.axios.com/newsletters/axios-am-d145da15-cc9e-4aef-bfad-11f953110995.html?chunk=8#story8
9. First look: Jon Meacham on racism, extremism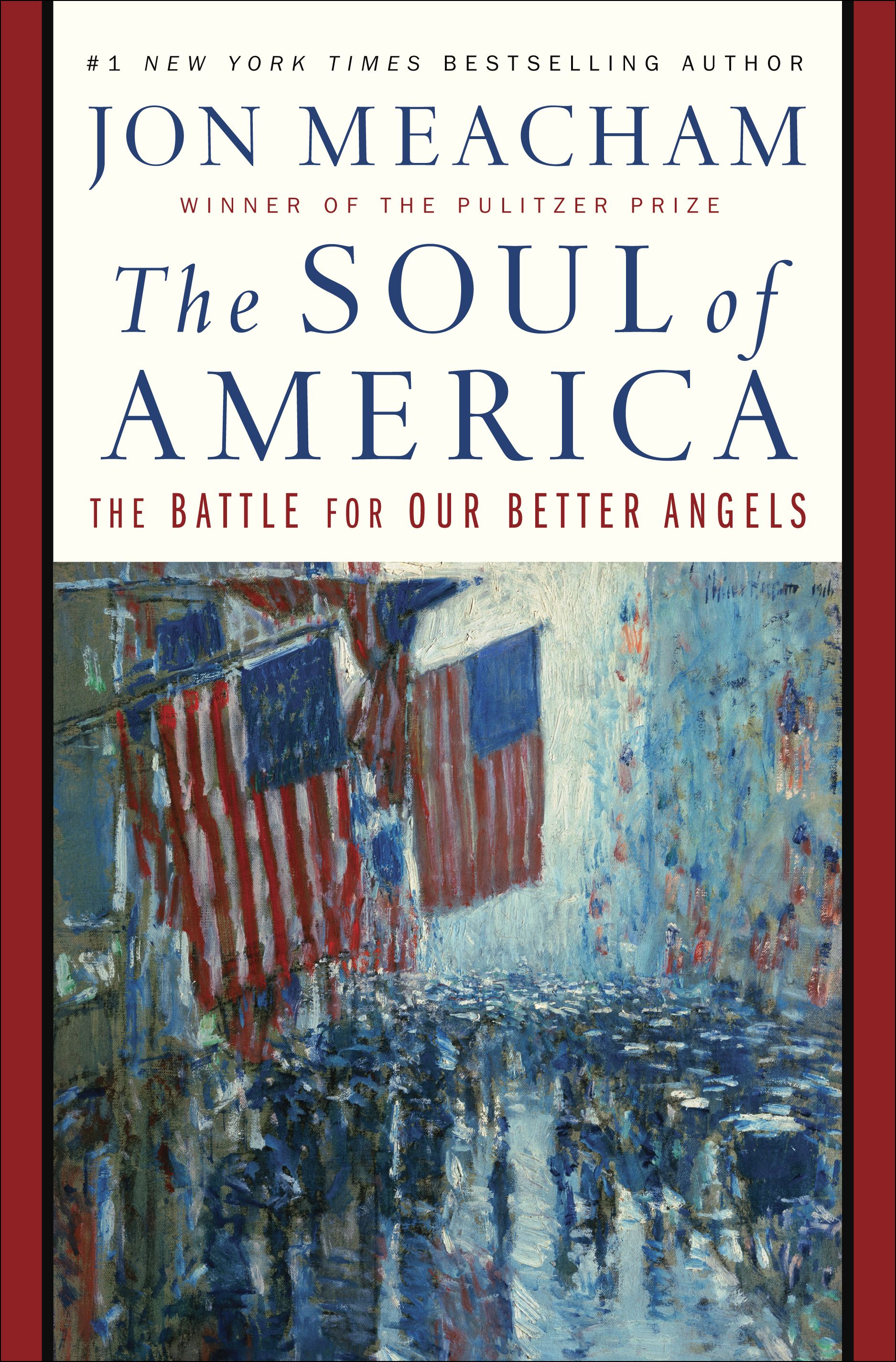 Random House
Random House has moved up publication of Jon Meacham's "The Soul of America: The Battle for Our Better Angels" to May 7.
Walter Isaacson, history professor at Tulane University and author of Leonardo da Vinci, Einstein, and Steve Jobs: "Jon Meacham explores the extremism and racism that have infected our politics, and he draws enlightening lessons from the knowledge that we've faced such trials before. We have come through times of fear. We have triumphed over our dark impulses."
Ken Burns, filmmaker: Meacham offers "the sublime and calming reassurance that as threatening as so much of the present moment seems, Americans have weathered such storms before and come out on the other side with fresh and progressive horizons. This is a beautifully expressed and convincing prayer to summon our own 'better angels' to meet the obvious challenges of today."
https://www.axios.com/newsletters/axios-am-d145da15-cc9e-4aef-bfad-11f953110995.html?chunk=9#story9
10. 1 fun thing: Behind the live election results
The N.Y. Times' Jeremy Bowers writes in a Times Insider piece, "Why Data Nerds Embrace Election Night Jitters":
"As a senior editor on The New York Times's interactive news desk, members of my team are both reporters and programmers ... (I was responsible for feeding results to the

infamous Times election needle

that predicted, hours early, Doug Jones's victory over Roy Moore for the Alabama Senate seat vacated by Attorney General Jeff Sessions.)"
"To provide results to readers, we built software to crunch hundreds of thousands of rows of data. Every five seconds, we collect data from The Associated Press for thousands of candidates, calculate the percentage of precincts reporting and standardize results to the county level."
"Election night is also when our competitors introduce new tools. On the night of the 2017 general election, the TV in our conference room had our pages and the Matrix-like scrolling logs for our election data. But it also had a web browser with tabs open to Axios, CNN, Politico, The Wall Street Journal and The Washington Post.
"We also communicate with other news outlets. In 2015, 2016 and 2017, we shared a private Slack channel with The A.P.'s election developers, along with those from NPR, Politico, The Los Angeles Times, The Wall Street Journal and The Washington Post, so that we could discuss problems we saw in the data feed and solutions we might need to apply. The Times poured resources into an open-source software library called Elex that any organization could use to get real-time election results from The A.P."
"But for all the competition around who has the fastest results or the most interesting visual presentation, the single most discussed element is still who has the best dinner. At The Times, we prefer tacos (my favorite: lengua), Sichuan (I hold out for the dan-dan noodles and mapo tofu) and Greek (lamb slices and those fantastic lemony potatoes), though we've been known to have the occasional barbecue platter."