Axios AM
April 10, 2023
☕ Good Monday morning. Smart Brevity™ count: 1,433 words ... 5½ mins. Edited by Kate Nocera.
1 big thing: Gun deaths soar among kids
The number of U.S. kids dying by gunfire keeps rising.
Stunning stat: Gun deaths among America's kids rose 50% in the past two years, according to a new Pew Research Center report last week.
More children and teens were killed by guns in 2021 than in any year since 1999, the first year the CDC began tracking the data, Axios' Erica Pandey writes.
What's happening: While the majority of adult gun deaths are by suicide, children and teens killed by gunfire are more likely to die by homicide (60%).
2022 marked the most violent year in schools — with 46 shootings — since 1999, The Washington Post reports. The most recent shooting took four lives at the Covenant School in Nashville two weeks ago.
The rise in child and teen firearm deaths mirrors the overall increase in gun deaths in America, Pew notes.
There were 48,830 gun deaths of Americans in 2021. That was up 23% from 2019 and the highest yearly total on record.
🖼️ The big picture: America's life expectancy has been falling — from 79 in 2019 to 76 in 2021 — driven by COVID, gun violence and drug overdoses.
Compare that to a life expectancy of 83 in Australia and 80 in Britain.
Older U.S. adults have similar life expectancies to their counterparts in other wealthy countries, the Financial Times wrote (subscription) in a story with the sobering headline, "Why are Americans dying so young?"
The high number of young deaths in the U.S. is bringing down the country's overall life expectancy.
Consider this: One in 25 American kindergartners won't make it to their 40th birthday.
2. 🐦 Musk's media feuds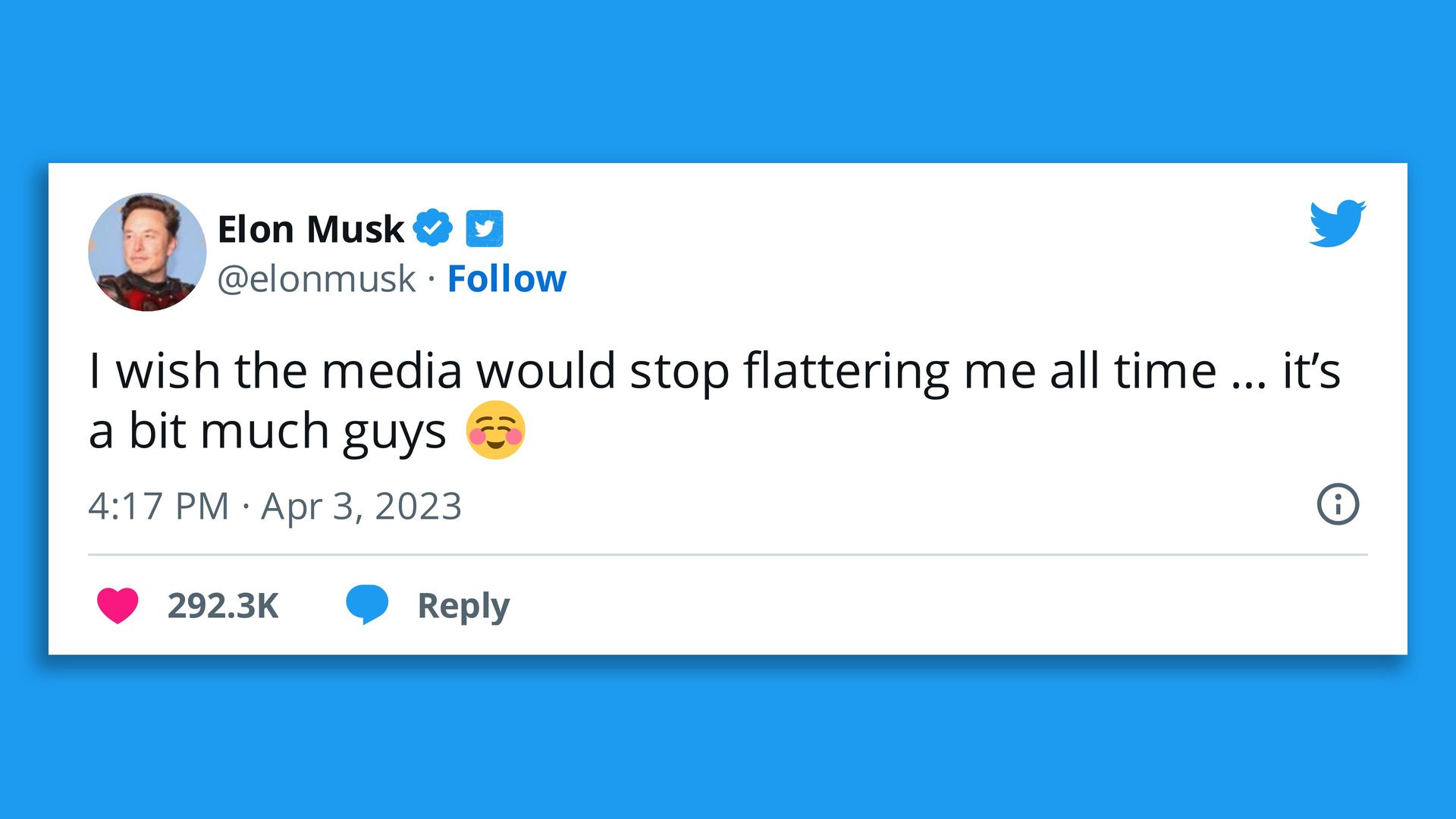 Elon Musk's impulsive reactions to competitive products — or opinions he dislikes — are having an outsized impact on the media industry, which represents some of Twitter's most hyper-engaged users, Axios media trends expert Sara Fischer writes.
🎙️ Musk added a "Government Funded Media" label to NPR and BBC.
Catch up quick: The new label follows a chaotic back and forth between Musk and NPR last week over why Musk is choosing to label certain accounts but not others.
Between the lines: Musk has been known to take more targeted actions against specific newsrooms or journalists that he dislikes.
The move appeared to be in response to Substack's introduction of a new feature called Substack Notes, which allows writers to produce short posts resembling tweets for the platform.
Musk has argued for "citizen journalism" as a counter to mainstream media.
After firing its communications staff, Twitter last month set Twitter's longstanding email account for press inquiries to auto-respond with the "poop" emoji.
3. 📈 Lots more people working
80% of Americans in their prime working years are employed — the highest level since 2001, according to Friday's jobs report.
Why it matters: The job market remains hot and the idea that "people don't want to work these days" appears to be false, Axios Macro noted.
4. 🐰 1,000 words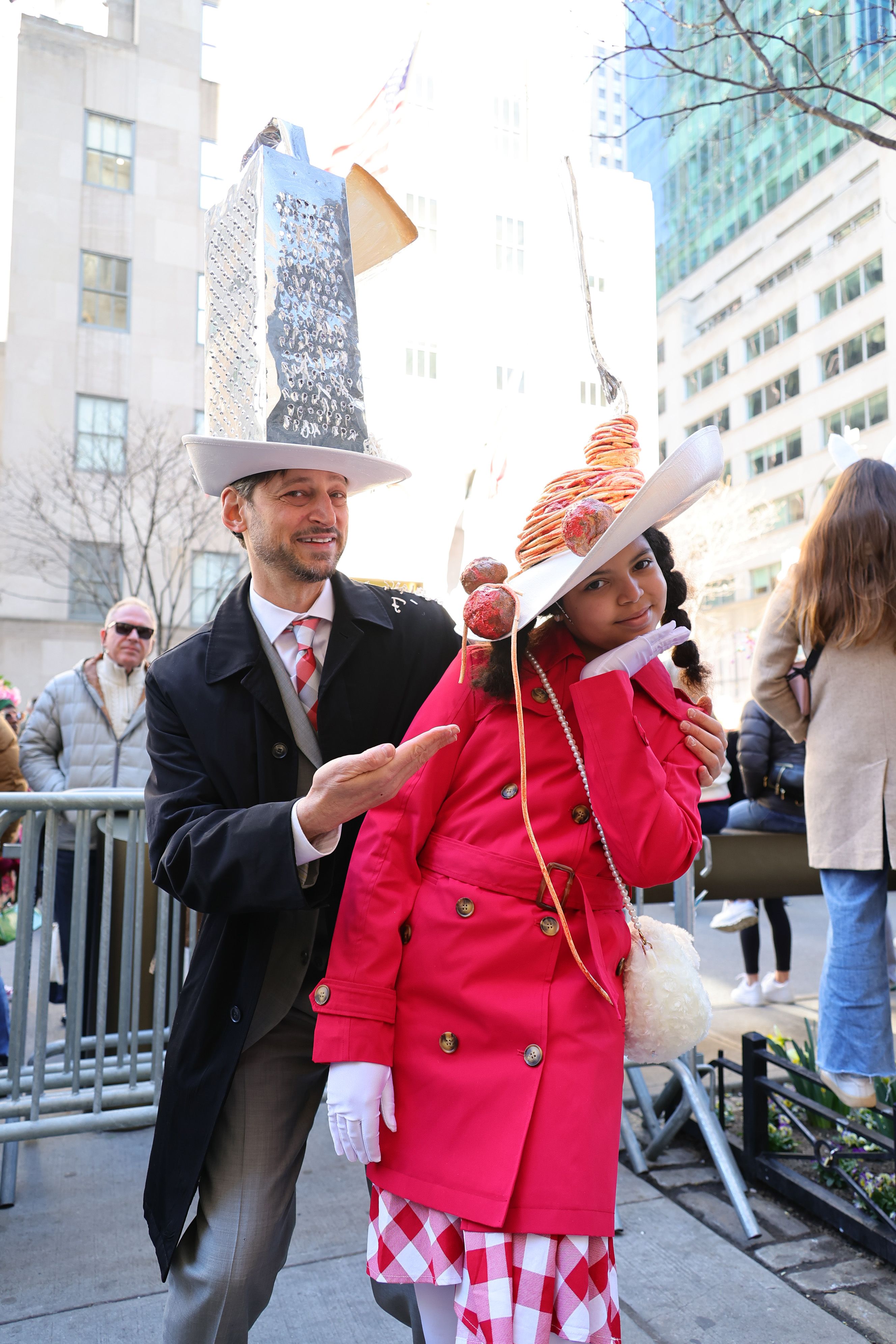 The Easter Parade and Easter Bonnet Festival along Fifth Avenue in Manhattan is a tradition stretching back to the 1870s.
5. 🔋 Tesla building Megafactory in Shanghai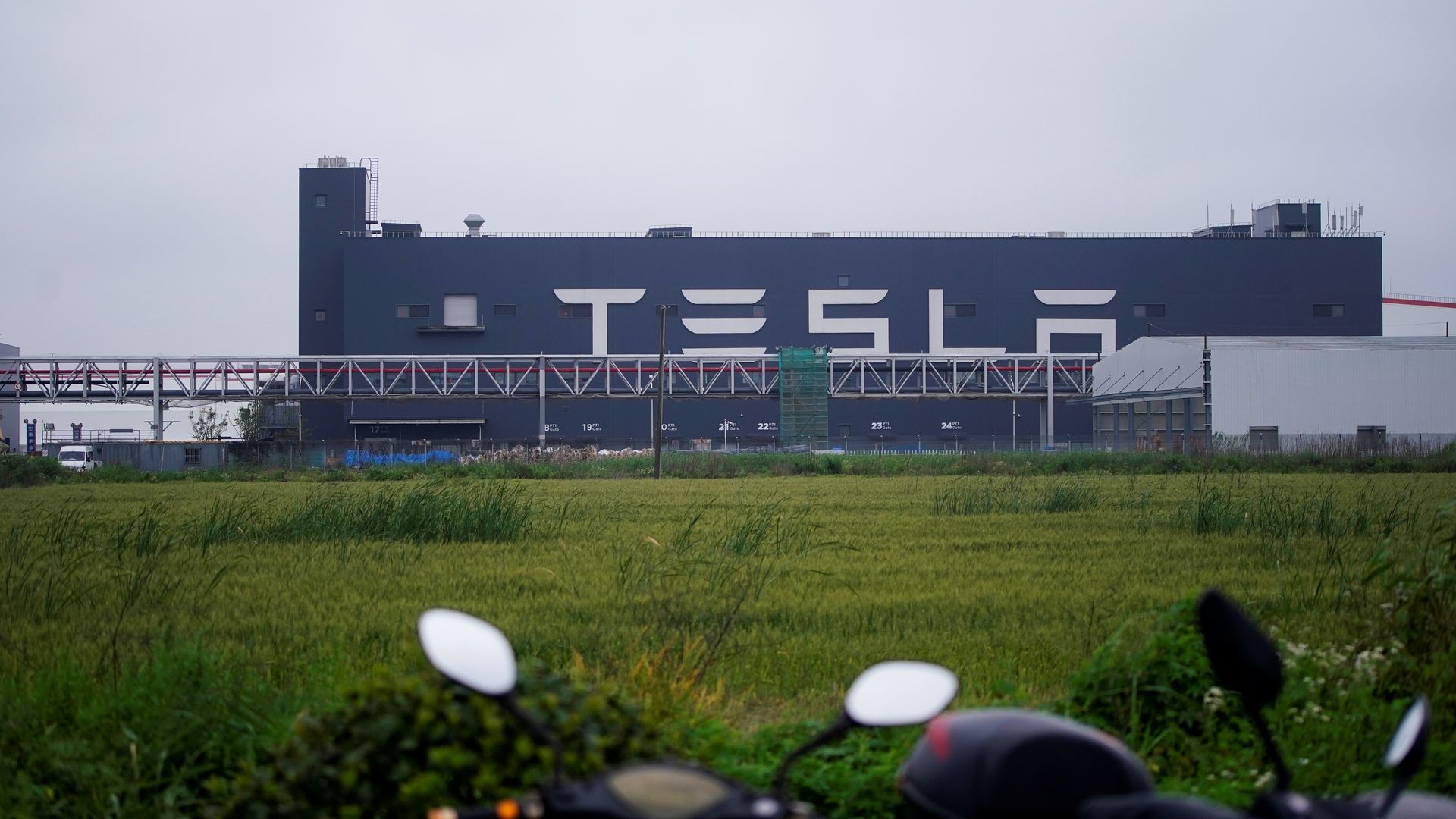 Tesla announced a "Megafactory" to build big utility-scale batteries in Shanghai, China.
The electric-car maker is due to "break ground in the third quarter of the year and start production in the second quarter of 2024," company officials said at a signing ceremony in Shanghai, according to state news agency Xinhua, which broke the story.
Musk tweeted: "Tesla opening Megapack factory in Shanghai to supplement output of Megapack factory [near Stockton] California."
6. 📱 TikTok sister app Lemon8 surges in U.S.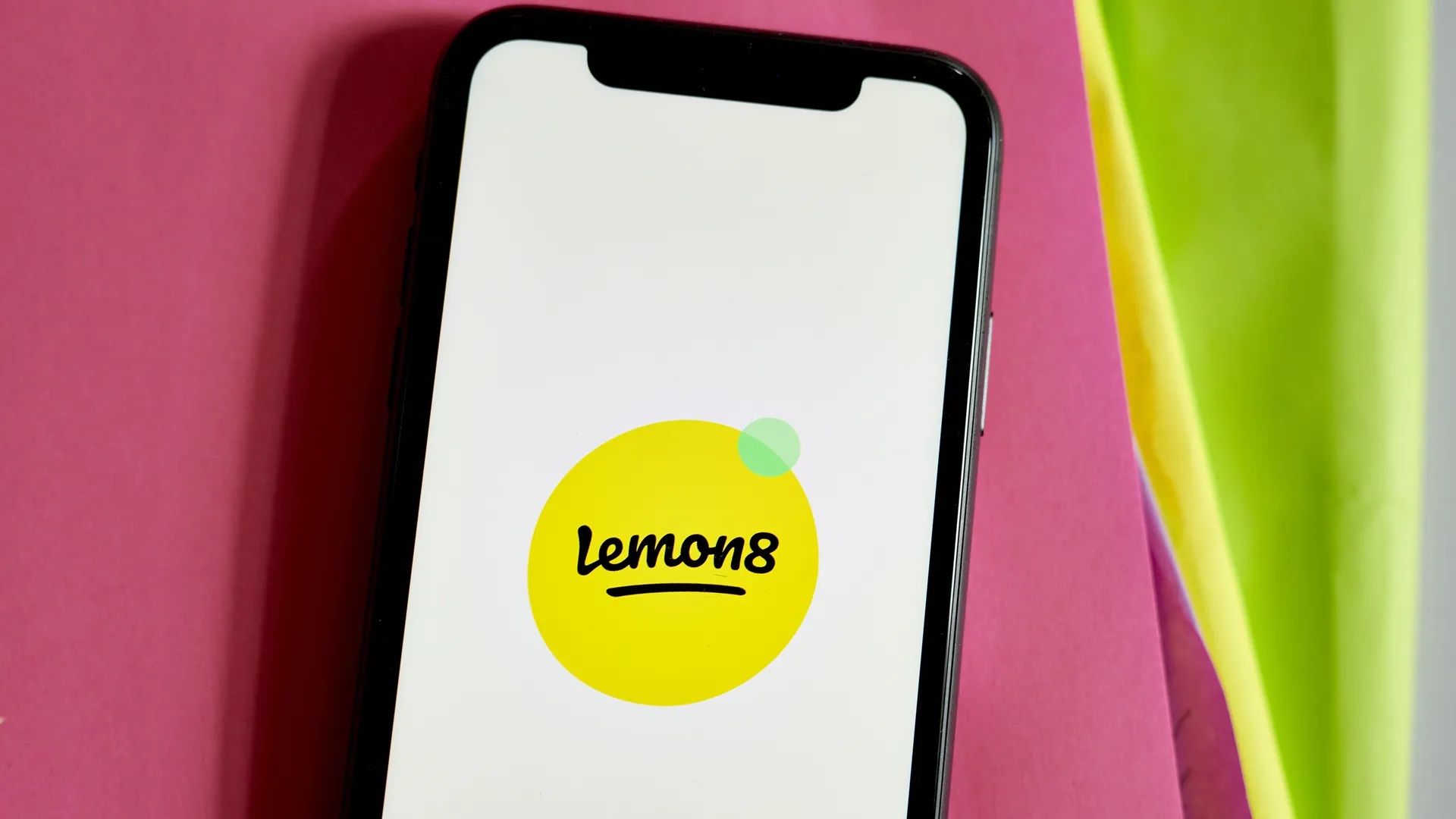 A new mobile app from TikTok-parent ByteDance is gaining traction in the U.S., despite growing national security concerns around ByteDance's China ties, Axios Media Trends author Sara Fischer writes.
The app launched abroad in 2020 but only entered the U.S. and the U.K. this February.
Why it matters: Lemon8's impressive growth at such an early stage shows the power Chinese apps have over American users, even as skepticism of China grows.
It also signals how determined ByteDance is to grow in the U.S. market, as lawmakers debate taking action on TikTok.
How it works: The app, which caters to a Gen Z audience, features a mix of TikTok-like videos and Instagram-like photos.
Unlike TikTok, the app allows users to upload still photos.
Lemon8's aesthetic is more artsy, colorful and aspirational than TikTok's, resembling Pinterest in some ways.
Content elevated in Lemon8 leans into health and beauty trends that cater to a younger female audience — makeup tutorials, nail art, and home decor inspiration.
🧮 By the numbers: Lemon8 has been installed 17 million times globally since its launch in March 2020, according to Apptopia.
It's been installed in the U.S. 650,000 times in the past week and a half.
Japan is Lemon8's biggest market, representing 37% of its lifetime downloads. The app has a sizable following in Asia and Southeast Asia.
ByteDance's global general counsel, Erich Andersen, who represents TikTok, told AP: "We're obviously going to do our best with the Lemon8 app to comply with U.S. law and to make sure we do the right thing here."
7. 🦾 Scoop: Tech execs to meet on AI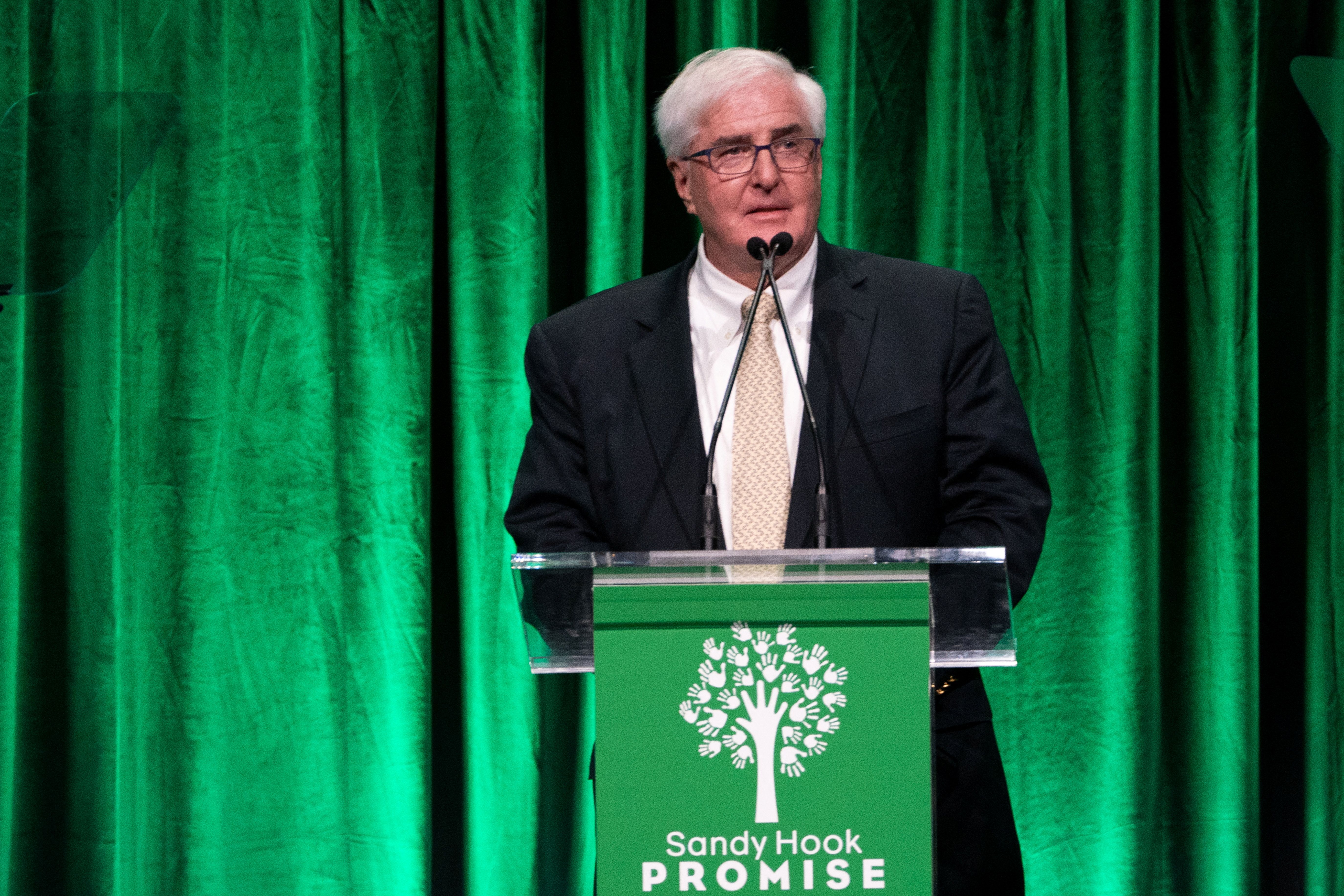 Prominent tech investor Ron Conway's firm SV Angel will convene top staffers from AI companies in San Francisco on Wednesday to discuss AI policy issues, Axios tech-policy reporter Ashley Gold reports.
Executives and policy reps from OpenAI, Google, Microsoft, Stability AI, Nvidia, Hugging Face, Anthropic and Apple are expected to attend.
Why it matters: Tech-industry leaders are trying to take the initiative to set standards for responsible AI use, getting ahead of possible regulation.
🖼️ The big picture: Spurred by the generative AI craze, policymakers all over the world are contemplating the best way to create AI rules of the road.
But governments move much more slowly than tech firms. The U.S. has been especially sluggish compared to Europe, which proposed detailed AI regulations a year ago.
U.S. lawmakers and agency heads are also looking at applying existing statutes to AI, including housing and discrimination laws.
8. 🎮 1 film thing: Biggest opening of '23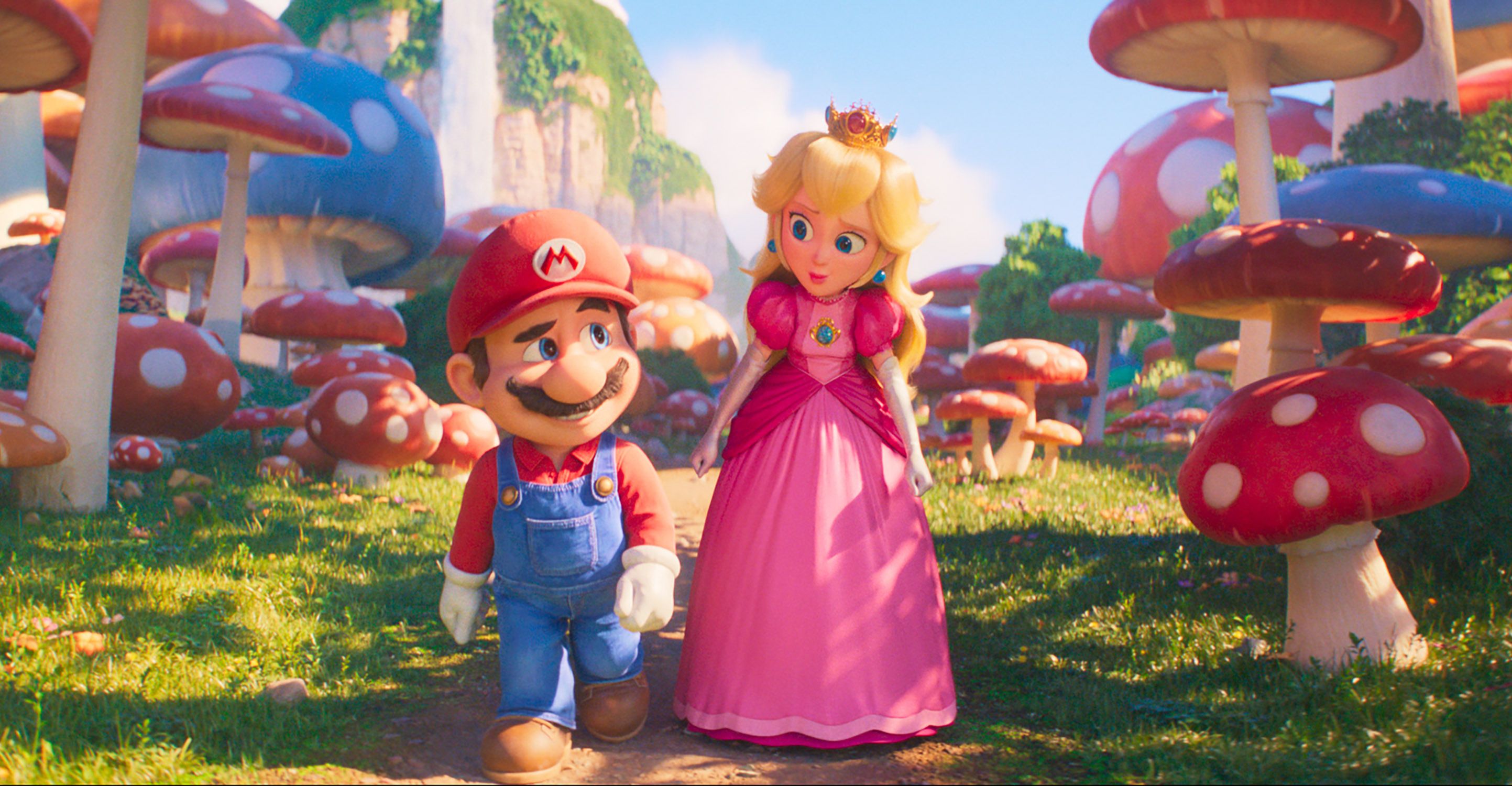 "The Super Mario Bros. Movie" blew past expectations this weekend and easily become the year's biggest opener, topping Disney's "Ant-Man and the Wasp: Quantumania," Axios' prolific Sara Fischer writes.
Why it matters: The Nintendo video-game adaptation overtook Disney's 2019 hit "Frozen 2" for best weekend opener for an animated film.
"Mario" brought in $377 million in global box office sales — more than $200 million of that in North America.
The movie — produced by Illumination and Nintendo and distributed by Universal Pictures — drove the biggest IMAX opening weekend of all time, with $21.6 million globally, Comscore said.
🔎 Between the lines: "Mario" is already the most successful film video-game adaptation ever, trouncing "Sonic the Hedgehog 2" and "Warcraft."
"Video-game movies just got a huge next-level boost," Comscore senior media analyst Paul Dergarabedian told Axios.
The plot: The PG-rated "Mario" is an origin story of Brooklyn plumbers Mario, voiced by Chris Pratt, and Luigi (Charlie Day), who fall into a pipe and come out in another world full of Nintendo's most famous characters, from Bowser (Jack Black) to Princess Peach (Anya Taylor-Joy).
👟 Ben Affleck's sports-marketing drama "Air," about Nike's pursuit of a rookie Michael Jordan, exceeded expectations with a $14 million domestic debut over the three-day weekend, and $25 million worldwide.
Share this story ... Get Sara's weekly Axios Media Trends.