Axios AM
January 29, 2023
🥞 Happy Sunday! Smart Brevity™ count: 1,121 words ... 4 minutes. Edited by Donica Phifer.
1 big thing: America moves south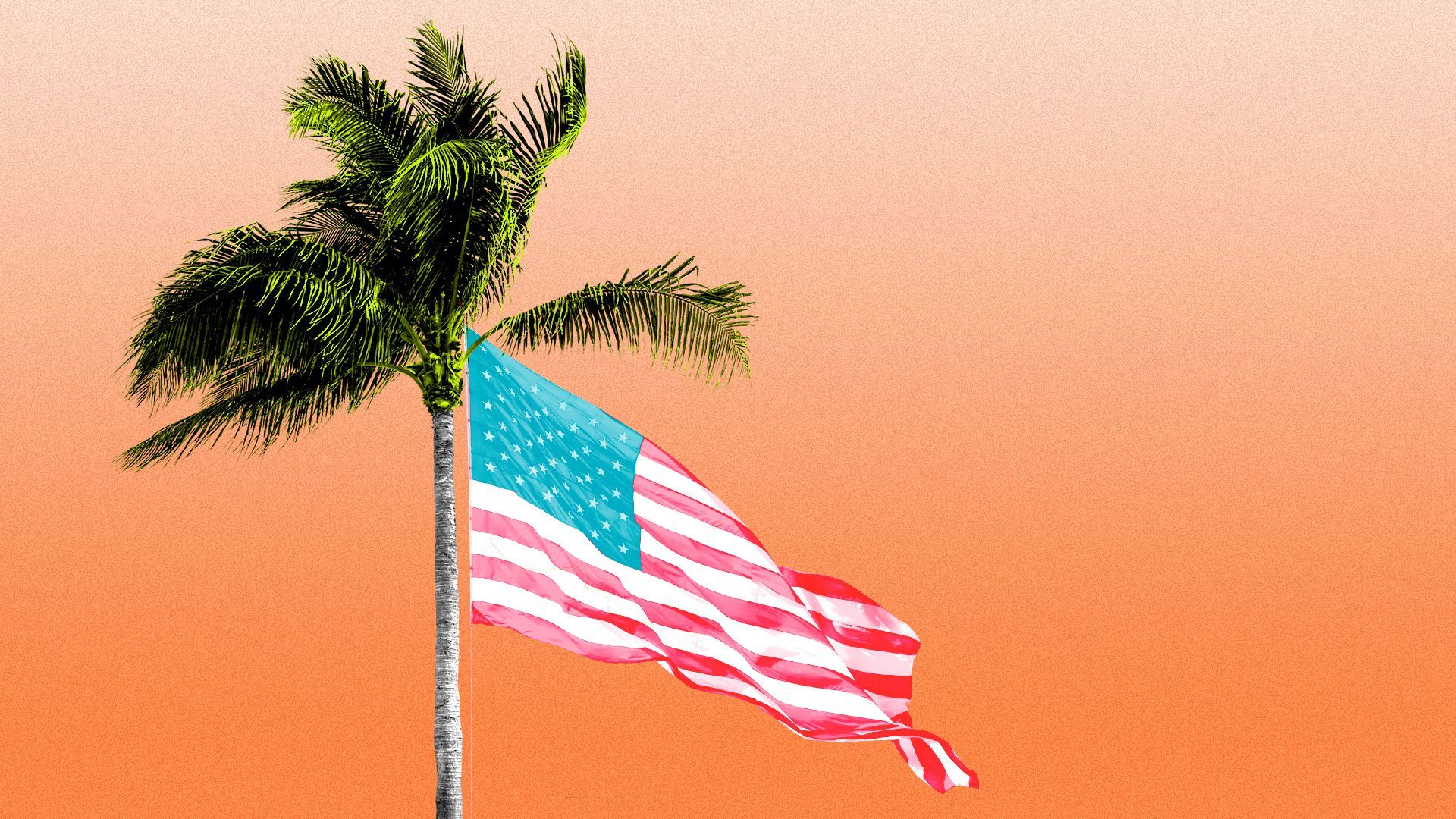 The South is on track to become the U.S.'s population center for the first time in history, AP reports.
🧮 By the numbers: Last year, the South grew by 1.3 million people through births outpacing deaths and domestic and international migration, according to population estimates from the Census Bureau.
The Northeast and Midwest lost residents, and the West grew by just 153,000, primarily because a large number of people left for a different region.
Six of the 10 states with the biggest growth last year were in the South — led, in order, by Texas, Florida, North Carolina and Georgia.
Immigrants are also moving south, with top destinations such as Austin and Florida cities like Sarasota, Jacksonville and Fort Myers, Axios' Stef Kight reports.
And the share of Black Americans living in the South is ticking up after decades of decline, per Brookings.
What's happening: More affordable homes, lower taxes, warmer weather and the flexibility of remote work are among the leading factors driving people south.
🔮 What to watch: If this trend outlasts COVID, it could impact the reallocation of political power through redistricting after the 2030 census, AP notes.
2. Loneliness of remote layoffs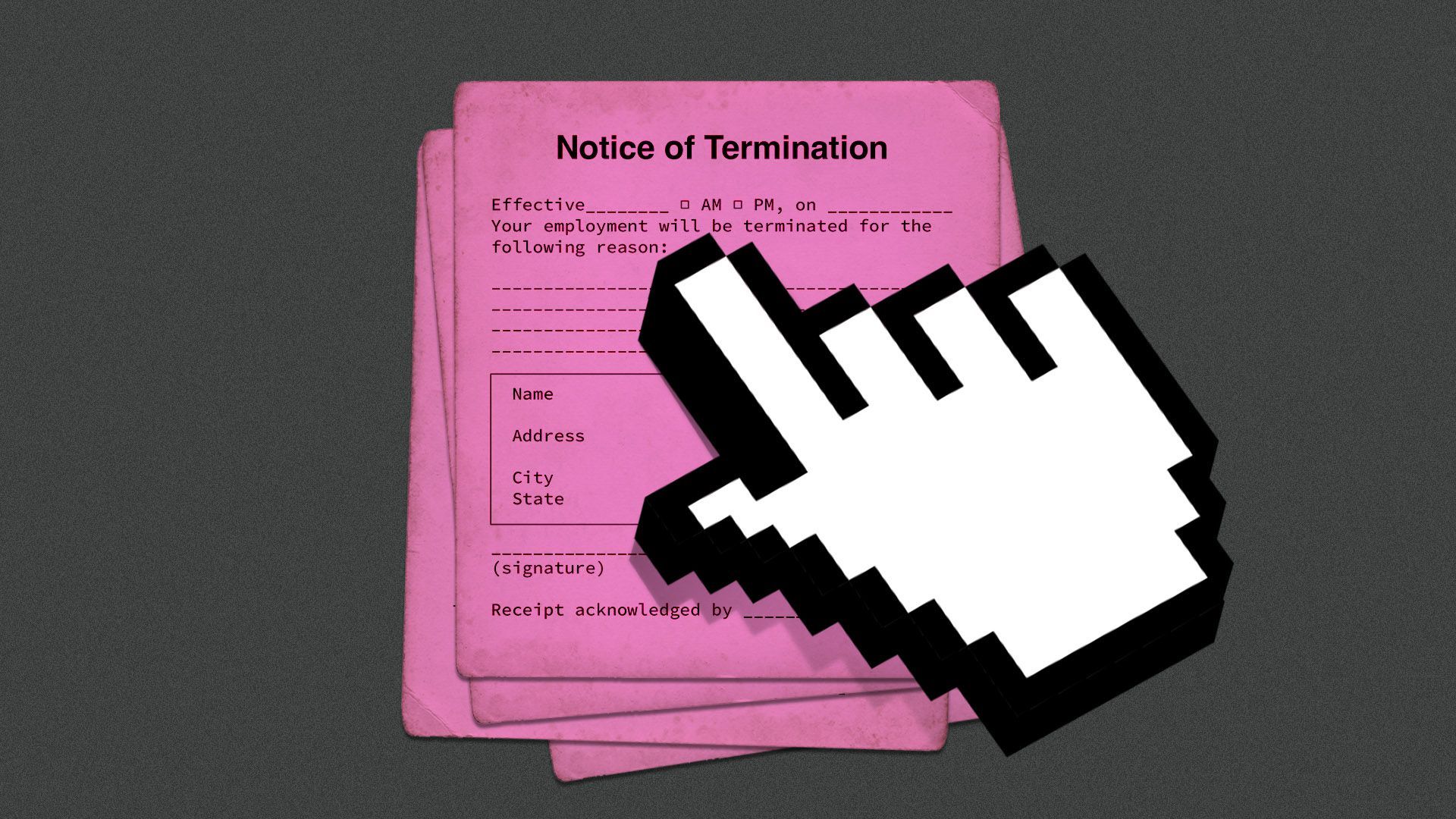 The recent wave of layoffs in the tech industry and beyond is exposing a harsh reality of the remote and hybrid working world.
Virtual layoffs add a layer of loneliness and stress distinct from in-person job cuts, Axios' Erica Pandey writes.
Some 58,000 tech workers have already been laid off this month, per Crunchbase News. Around 140,000 were let go in 2022.
Thousands of those workers are getting laid off in their home offices or living rooms — immediately losing access to email, Slack and their community of colleagues, The New York Times' Emma Goldberg writes.
The experience is especially jarring for younger workers, many of whom joined their jobs remotely.
Madeline Whitney, a 2022 college graduate, was working from home when she was laid off from Yext, a mid-size tech company, this week. She joined a call that popped up on her calendar, and after a five-minute conversation, her job was gone. Within 15 minutes, her email was cut off.
"The hardest thing was that we didn't get to say goodbye," she says.
Her colleague Anna Karl, another new graduate, was laid off the same day.
"When you're dealing with the hybrid environment, you don't have people there for you to talk about it or ask for recommendations for new jobs," she says. "There are so many people I loved working with that I'll probably never see again."
Share this story ... Go deeper: Anna Karl wrote about her experience on LinkedIn.
3. Memphis disbands police unit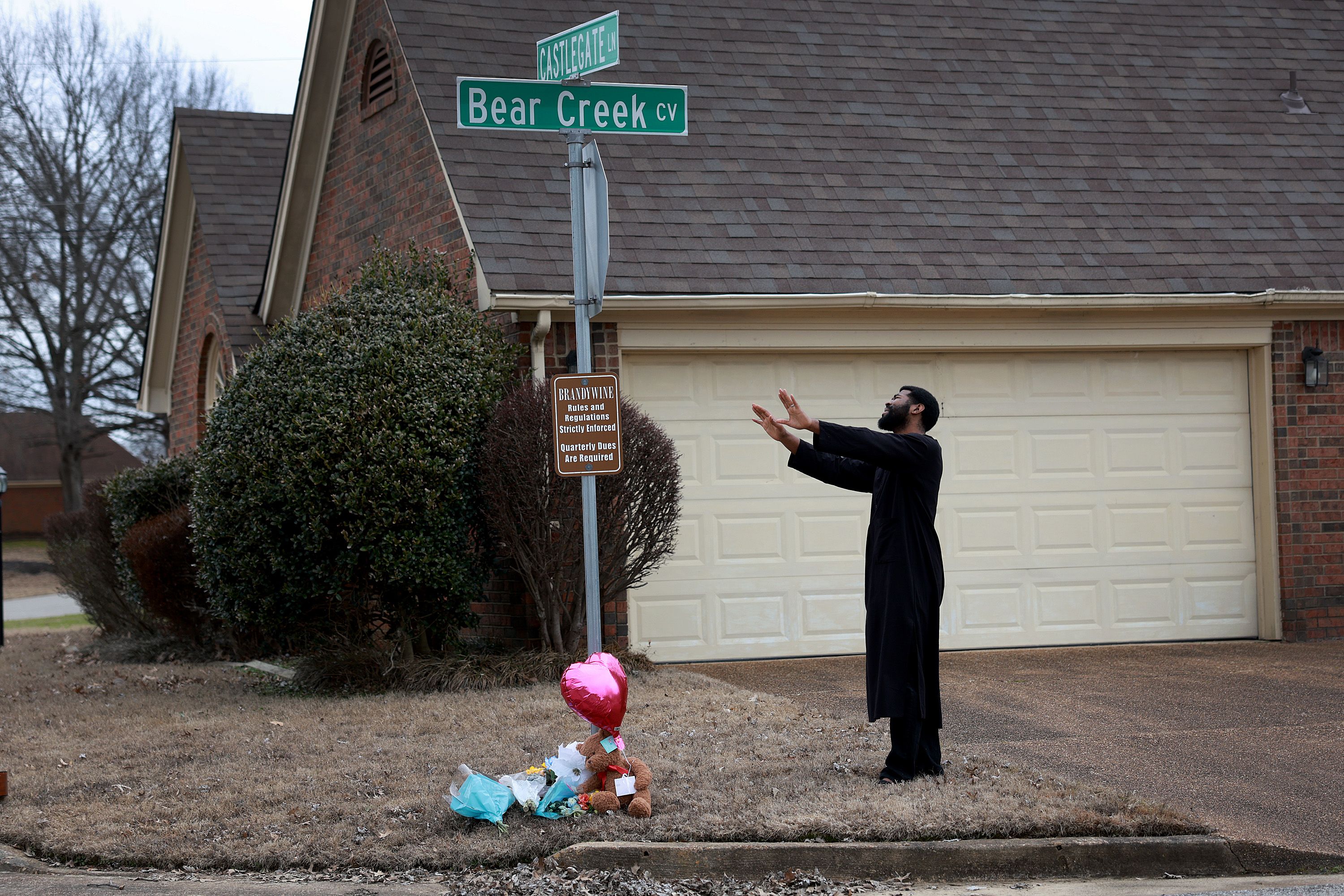 The Memphis Police Department permanently disbanded the special unit Scorpion in the wake of murder charges brought against five of its members in connection to Tyre Nichols' death.
The announcement came less than 24 hours after the city released police bodycam footage that showed multiple officers kicking, punching and striking Nichols with a baton as he screamed for help and pleaded for them to stop, Axios' Shawna Chen writes.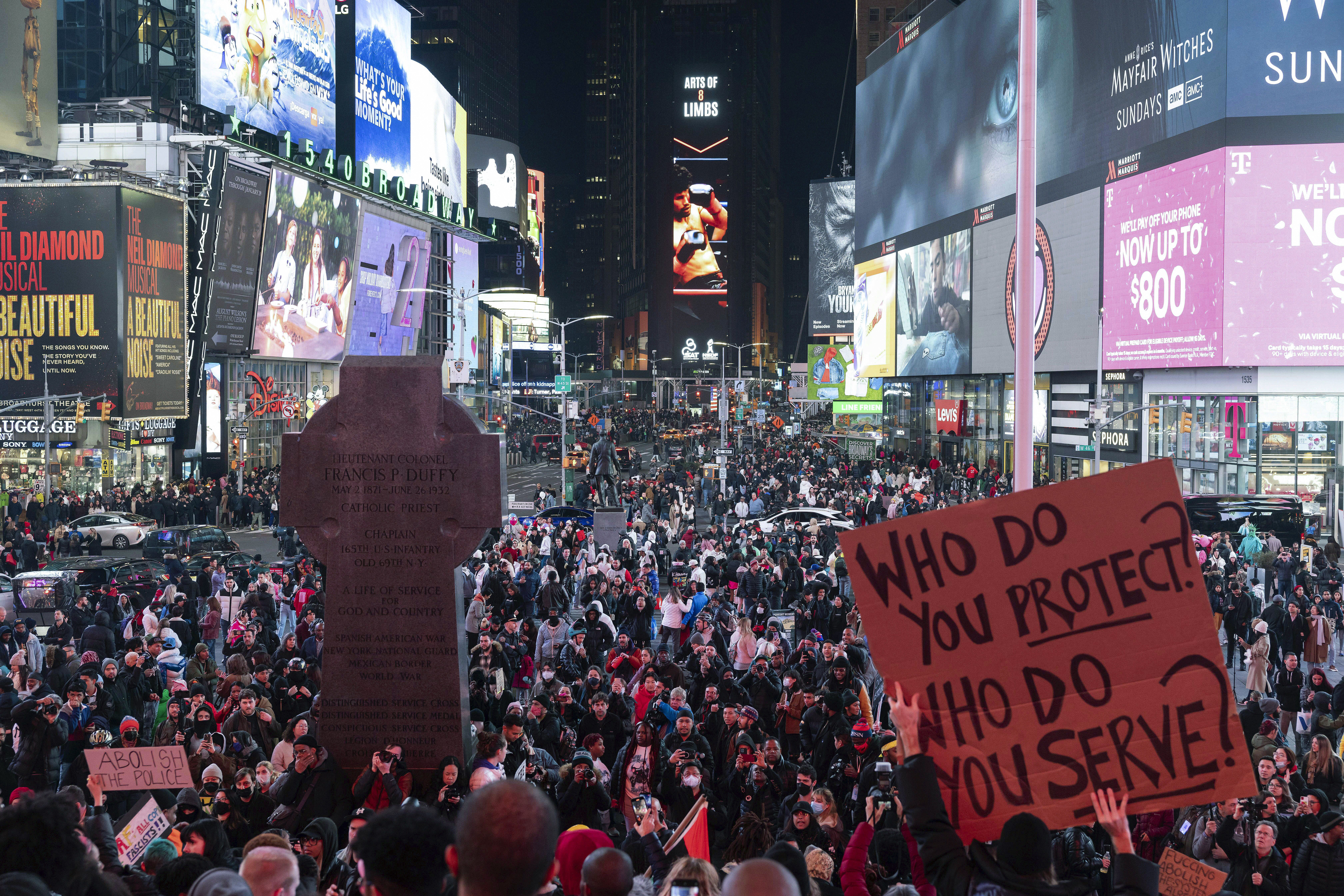 Scorpion, which stands for Street Crimes Operation to Restore Peace in Our Neighborhoods, was formed in 2021 to crack down on violent crime in Memphis. It has faced controversy over its tactics.
Its members often drove unmarked police cars as they patrolled neighborhoods, typically in 10-man teams.
4. 🏛️ Dems deploy big names to fight probes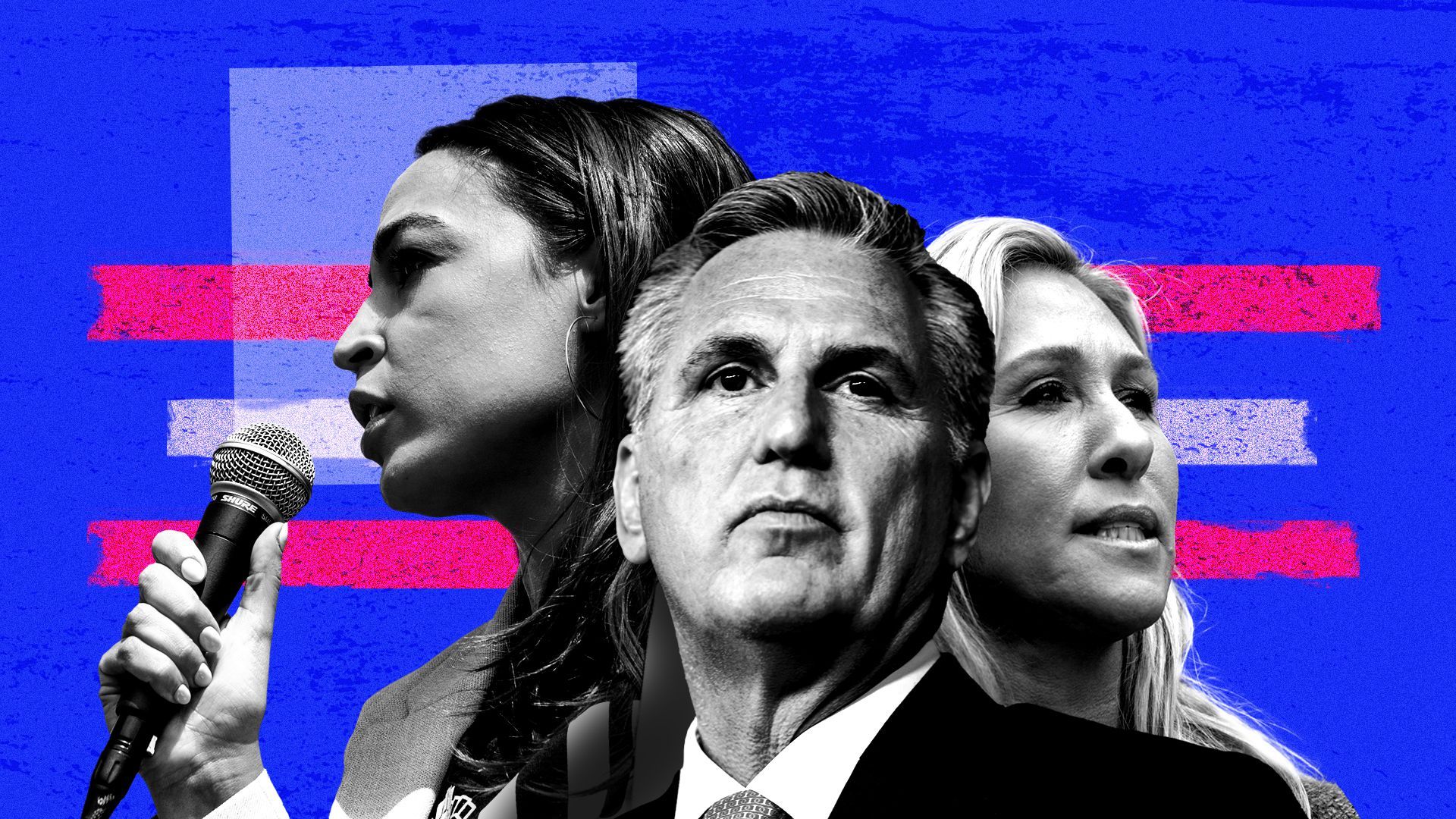 House Democrats are gearing up to fight back against investigations by the new GOP majority.
Senior Dems say that countering Republican firebrands was a factor in deciding who to appoint to the House Oversight Committee, Axios' Andrew Solender and Stef Kight report.
Why it matters: Rep. Jamie Raskin (D-Md.), the top Democrat on the panel, told Axios: "I would gladly put them up against everyone who's come from the other side."
Democrats tapped some of the highest profiles in their freshman class.
The list includes Rep. Maxwell Frost (D-Fla.), 26, who has grabbed headlines as the first Gen. Z member of Congress, and Rep. Dan Goldman (D-N.Y.), the lead counsel for Democrats during the first impeachment of former President Trump.
"I think we're going to have a lot of fun," said Rep. Alexandria Ocasio-Cortez (D-N.Y.), who gave up a seat on the Financial Services Committee to stay on Oversight. "I think I'm going to have a lot of fun on this committee."
The other side: The Republican roster is a who's who of Freedom Caucus members and McCarthy rebels, including:
Reps. Marjorie Taylor Greene (R-Ga.) and Paul Gosar (R-Ariz.), who were both stripped of committee assignments last year.
Reps. Lauren Boebert (R-Colo.), Byron Donalds (R-Fla.), Anna Paulina Luna (R-Fla.) and Scott Perry (R-Pa.) — all of whom initially voted against McCarthy during the speaker elections.
5. 📸 Emhoff goes to Poland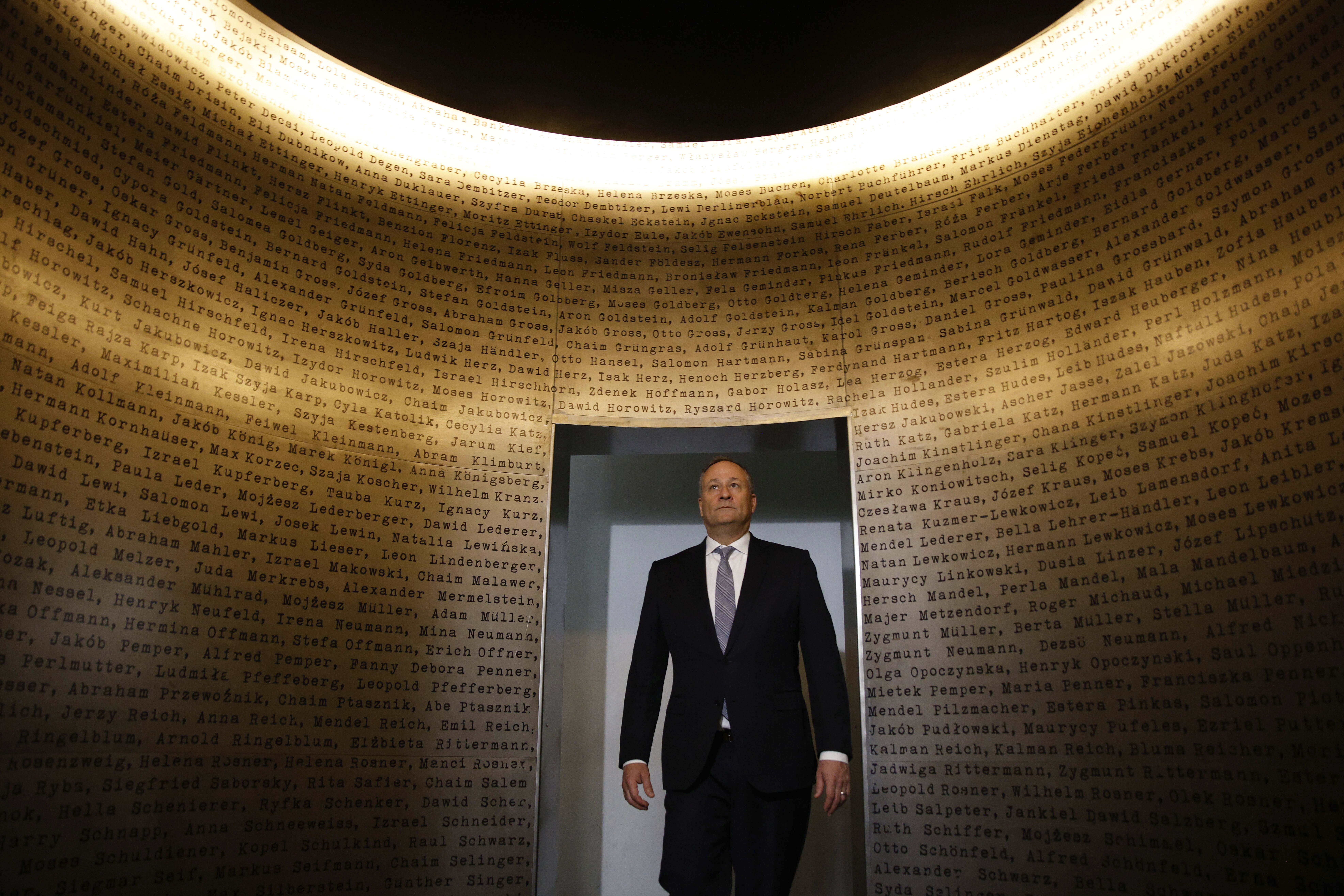 Second Gentleman Doug Emhoff visited the Oskar Schindler Enamel Factory Museum in Krakow, Poland, yesterday.
Emhoff, the first Jewish spouse of a U.S. president or vice president, is on a trip to Poland and Germany that's meant to further the Biden administration's work combating antisemitism, AP notes.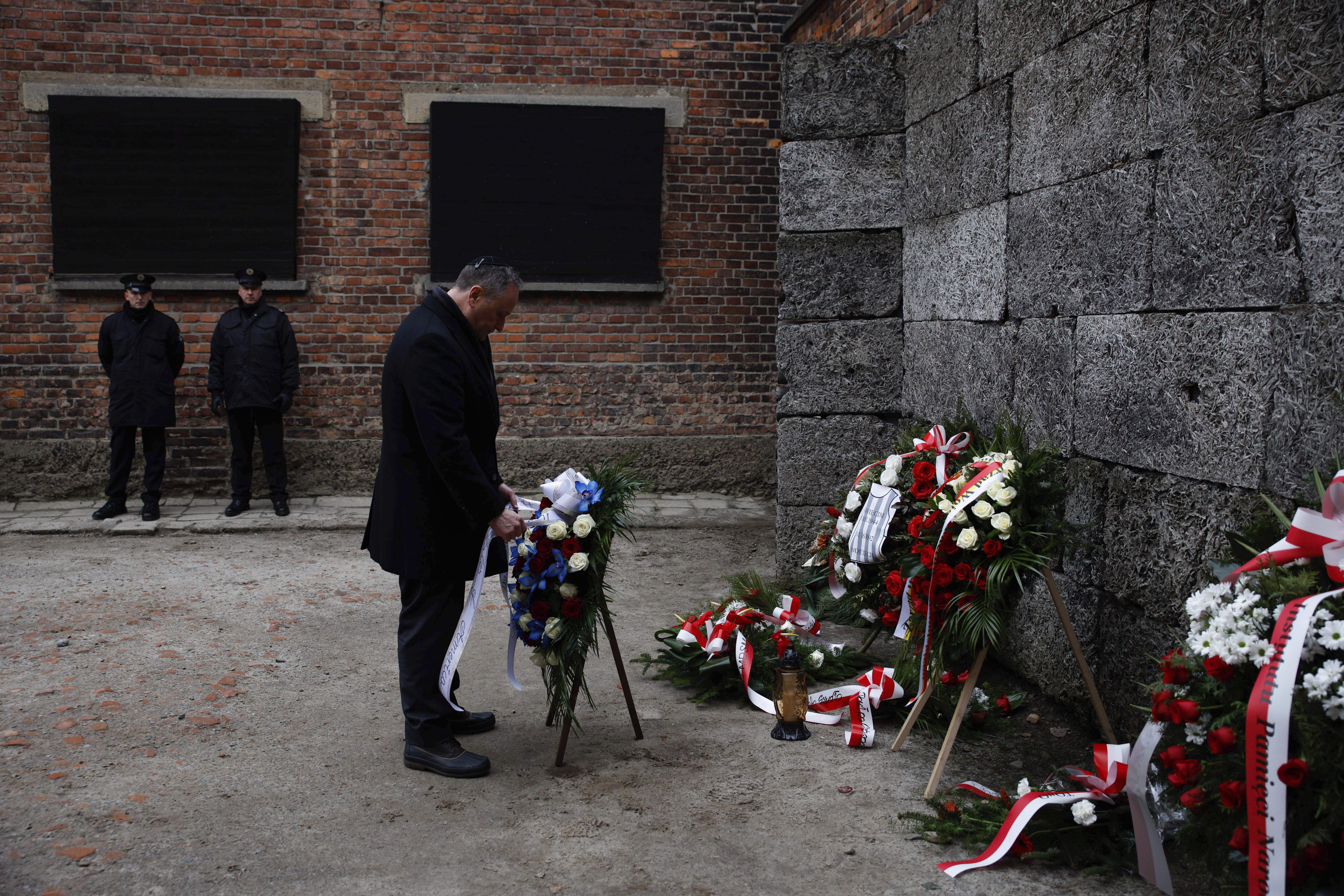 Emhoff also visited Auschwitz on the 78th anniversary of the concentration camp's liberation.
6. 📊 Parents' rising worry
Kids' mental health is now parents' biggest concern, according to a new study from Pew Research Center.
Why it matters: Social media and the pandemic have ushered in a new dimension to parents' already challenging jobs, Axios' Astrid Galván writes.
🧮 By the numbers: 40% of parents said they are extremely or very worried that their kids will struggle with anxiety or depression.
35% felt the same about their kids being bullied.
7. 🏀 College mogul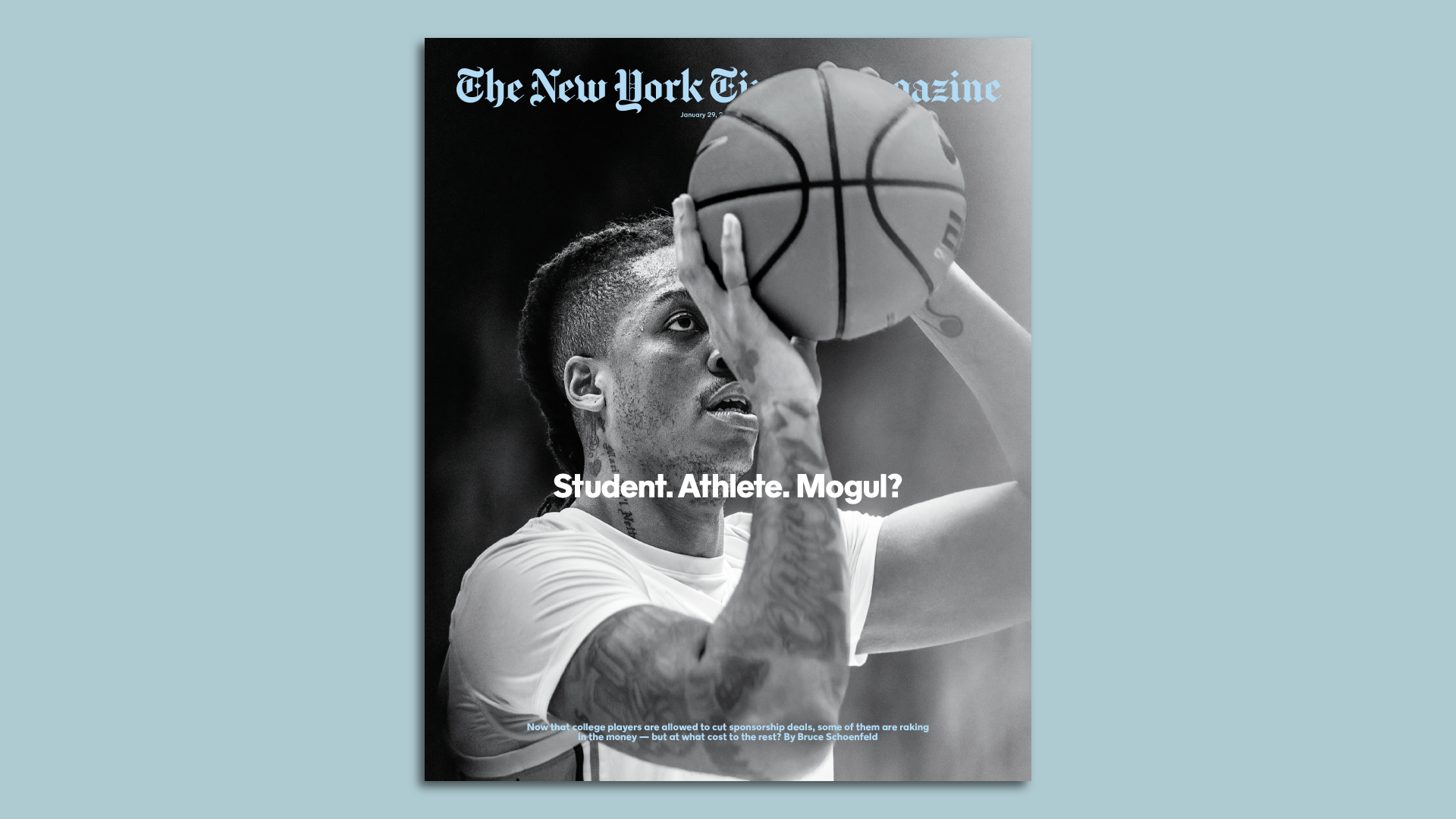 Armando Bacot, star center for UNC Chapel Hill's basketball team, drives an $80,000, Carolina-Blue Audi Q8 that's the talk of campus.
In this new era when college players can profit from their names, images and likenesses (NIL), Bacot's portfolio of deals totals well over $500,000, according to his mother, Christie Lomax, who acts as his manager.
In the past, he likely would have entered the NBA draft. But since he now can "make money and still remain a student, he chose to return to Chapel Hill for another season," Schoenfeld writes.
"Usually, at the end of a Final Four run, your best players leave," UNC Athletic Director Bubba Cunningham said.
Now, athletes can even accept money from boosters. "It's not a hole in the dike," Vince Ille, a senior associate athletic director under Cunningham, said of the NCAA's change of course. "It's the obliteration of the entire dam."
Keep reading (subscription).
8. 🎣 Parting shot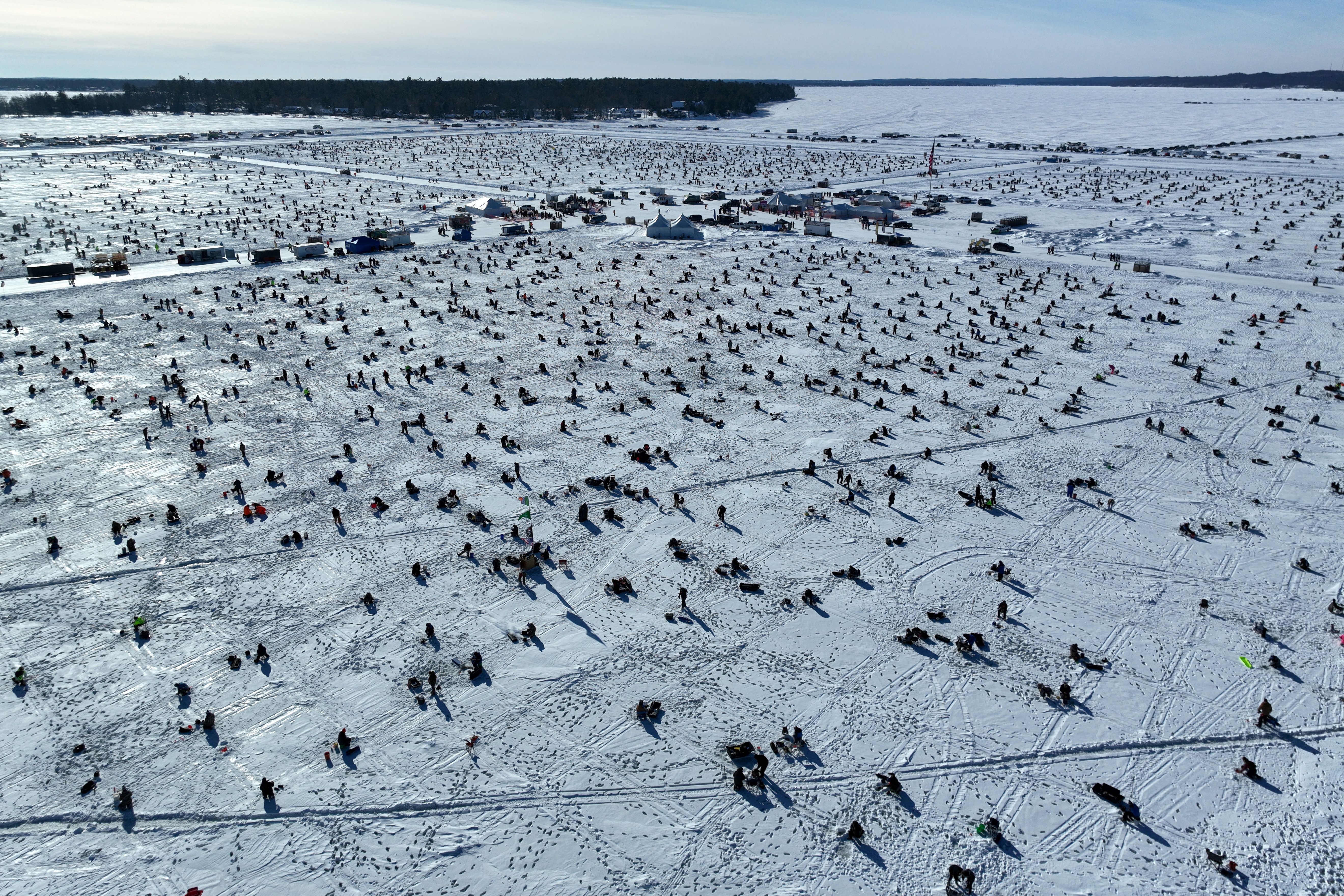 People fish on the frozen Gull Lake near Brainerd, Minn., during the annual Brainerd Jaycees Ice Fishing Extravaganza.