June 29, 2022
Happy Wednesday. Smart Brevity™ count: 1,429 words ... 4½ mins. Edited by Noah Bressner.
🏰 Situational awareness: Disney's board voted unanimously to extend CEO Bob Chapek's contract for three years despite his tumultuous tenure. Go deeper.
1 big thing: New template for digital-era dramatics
The House Jan. 6 hearings have over-delivered on revelations and drama — unspooling as a disciplined, captivating summer series that provides a new template for effective congressional hearings in the modern era.
Why it matters: The committee ditched the flabby traditional format and has methodically built a taut, colorful narrative with a prosecutor's precision and a cinematographer's flair.
Here's how the committee did it:
The committee sticks to a single storyline: Donald Trump did it. The staff is weaving together thousands of hours of testimony, and tens of thousands of documents, to make that single point. The committee resists tangents about House Republicans or other ancillary players and pares everything back to point the finger at Trump.
The committee brought in former ABC News president James Goldston, who has been producing each hearing as if it were a "20/20" episode — raw enough to be credible, but scripted enough to sell the story in the allotted time. Goldston has added network-style graphics — an animation of the Capitol breach, a seating chart for a bonkers Oval Office meeting, a West Wing map yesterday to show how close Cassidy Hutchinson sat to the Oval Office.
The committee is limiting hearings to a couple of hours, rather than the into-the-night grind of so many high-profile hearings. And the committee ditched long opening statements. Instead, a member reads a short introduction, then plunges into live testimony.
The committee videotaped the depositions, rather than the more common congressional practice of relying on written transcripts. That allows members to cue up a quick clip of a key point at the hearing. So the live witnesses are ones the committee knows will have emotional power. Any witness who might throw a jab is consigned to video.
The committee uses mostly Republican voices, including legit former Trump insiders — with Hutchinson delivering a spellbinding first-hand account of life in Trump's post-election West Wing.
The committee includes "deep teases," as TV news calls it — hinting at future testimony, and leaving the audience wanting more. Yesterday's barnburner ended with a cliffhanger: Committee vice chair Liz Cheney suggested Trump loyalists had been tampering with witnesses — and said the committee is looking into it.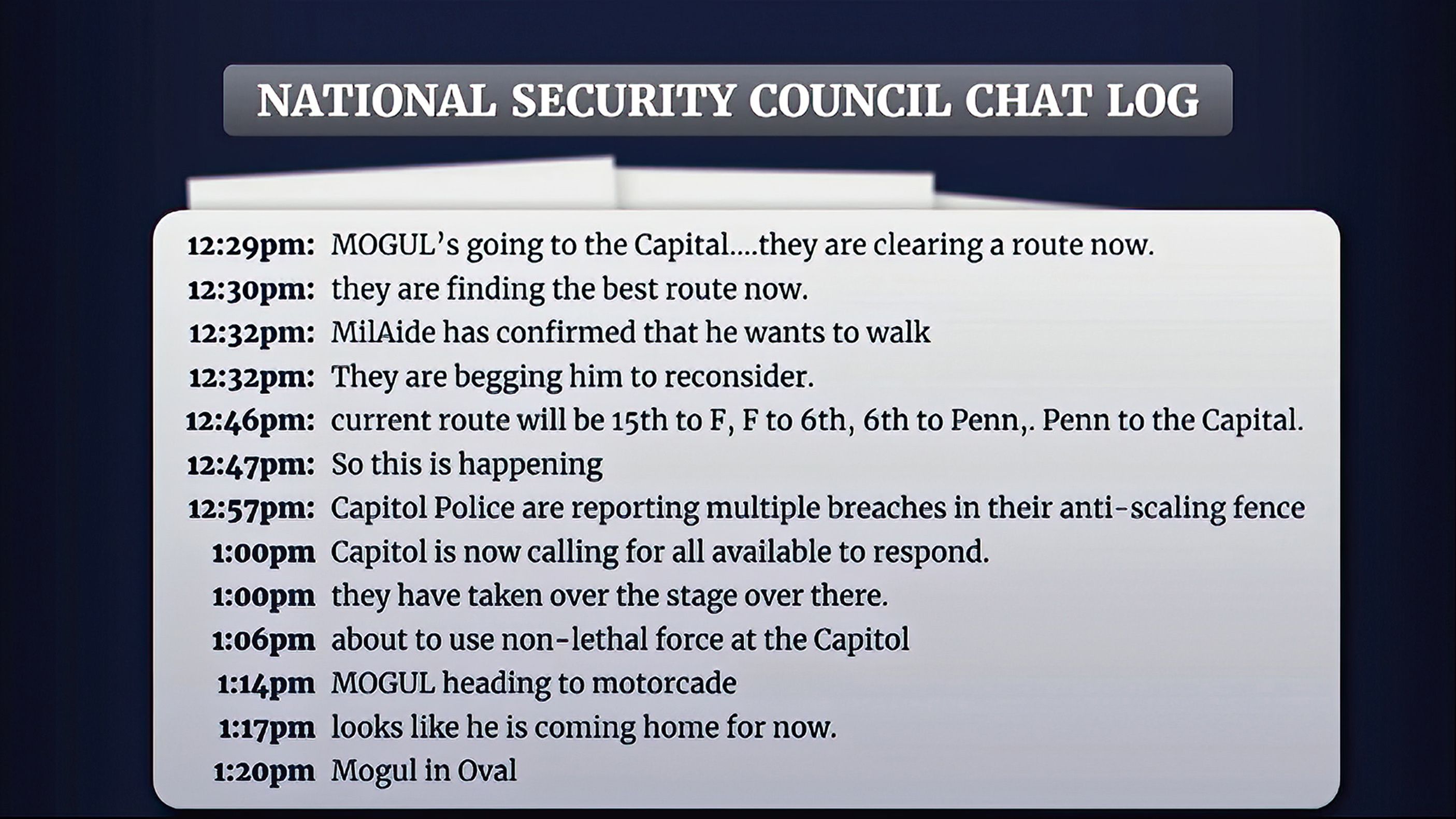 Reality check: The committee's work is infinitely easier because there are no dissenting voices. Usually, the minority party can stall and rebut.
But the committee's only two Republicans — Cheney and Rep. Adam Kinzinger of Illinois — are totally aligned with the committee's goals.
The bottom line: We have no idea whether committee members will deter Trump from running or winning in 2024. But they've orchestrated a riveting six episodes — with the season finale still to come.
2. 🏛️ Secret Service pushes back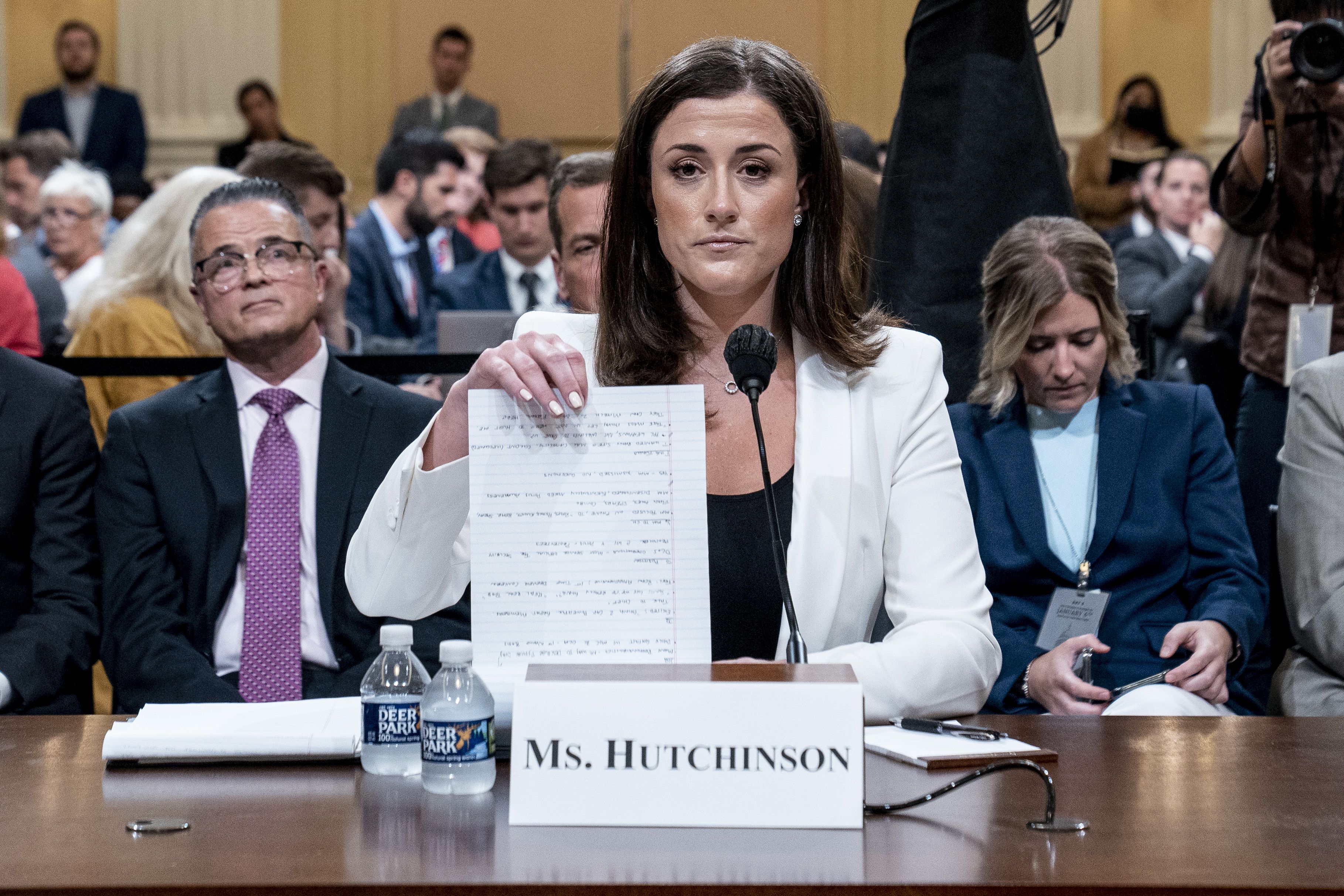 The Secret Service disputes yesterday's stunning testimony that President Trump motioned toward an agent's clavicles and grabbed the SUV steering wheel on Jan. 6, networks reported.
NBC's Peter Alexander tweeted: "A source close to the Secret Service tells me both Bobby Engel, the lead agent, and the presidential limousine/SUV driver are prepared to testify under oath that neither man was assaulted and that Mr. Trump never lunged for the steering wheel."
"The Secret Service, through the Department of Homeland Security office of legislative affairs, notified the committee Tuesday afternoon that it will make the agents involved available to testify under oath," CNN's Josh Campbell reports.
"The agents are also prepared to say under oath that the incident itself did not occur."
A House committee spokesperson replied: "The committee trusts the credibility of a witness who is willing to testify under oath and in public but is also willing to hear any and all information that others may have that would aid in their investigation."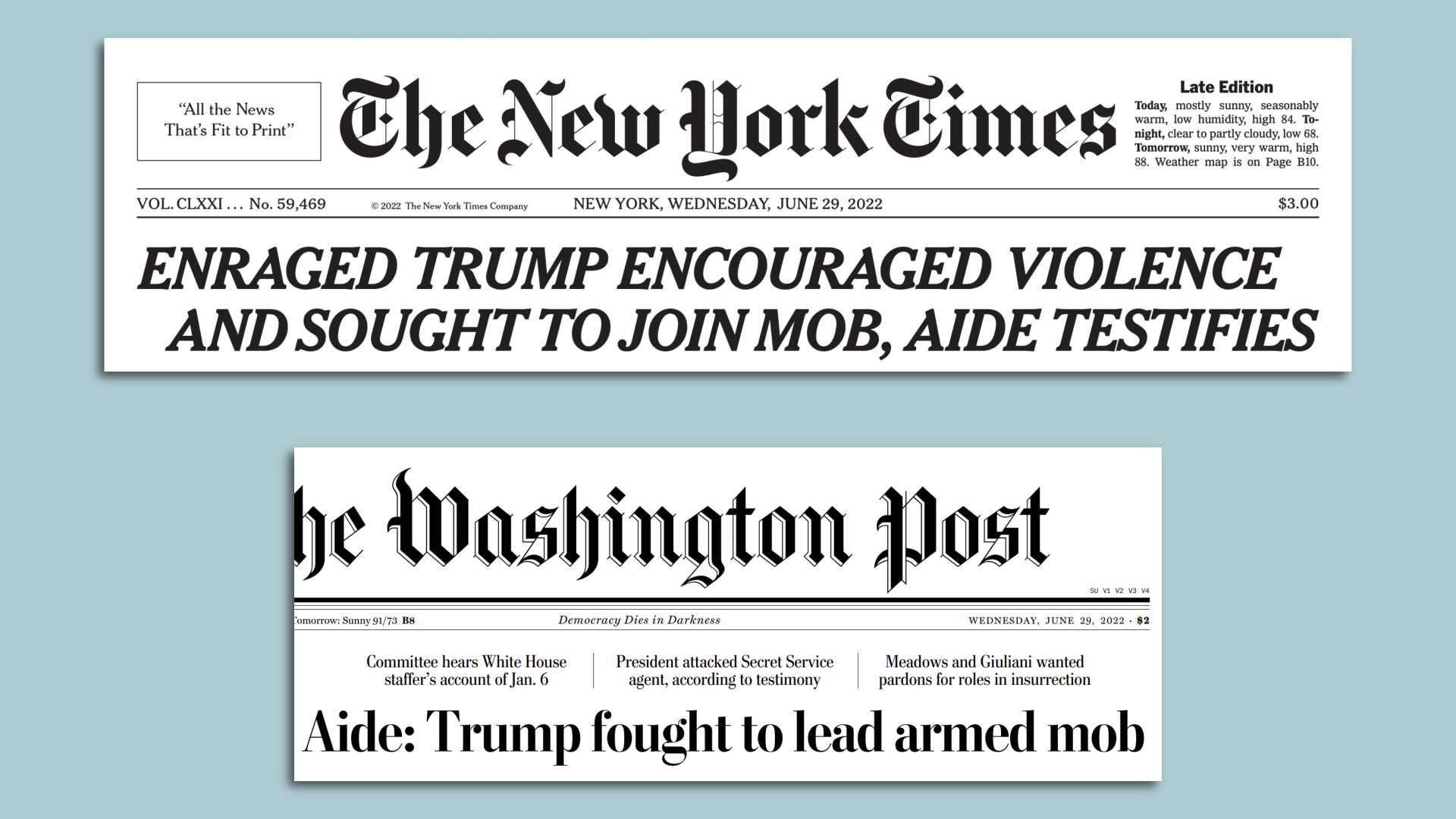 3. 🗳️ Dems lose big Colorado bet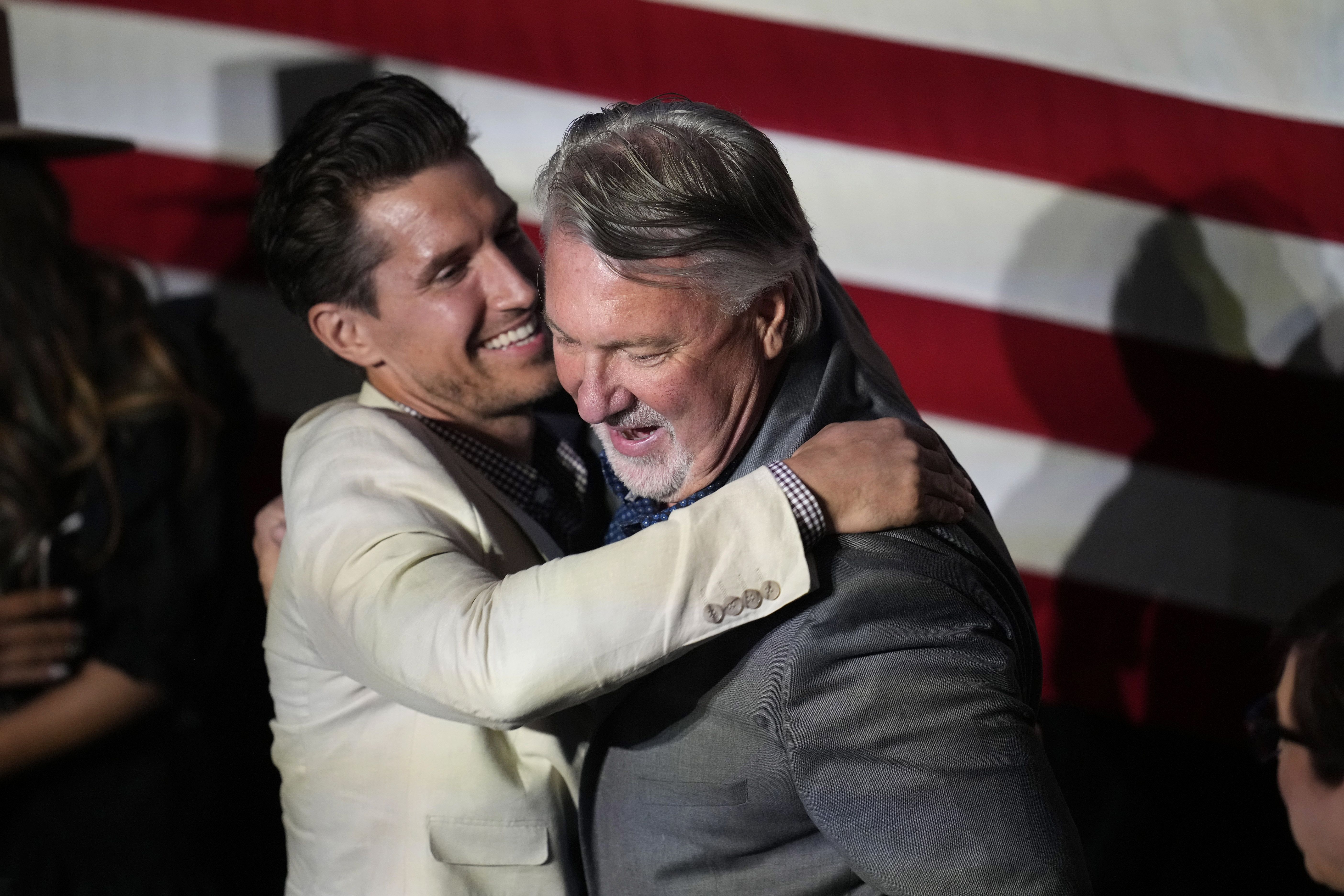 In Colorado, Democrats lost their big MAGA bet. They had spent millions to boost hardline Republican primary candidates who were seen as weaker general election opponents, Axios Denver's John Frank writes.
Why it matters: In the closest-watched primaries, Republicans took a pragmatic approach and nominated mainstream candidates — scorning a slate of 2020 election deniers.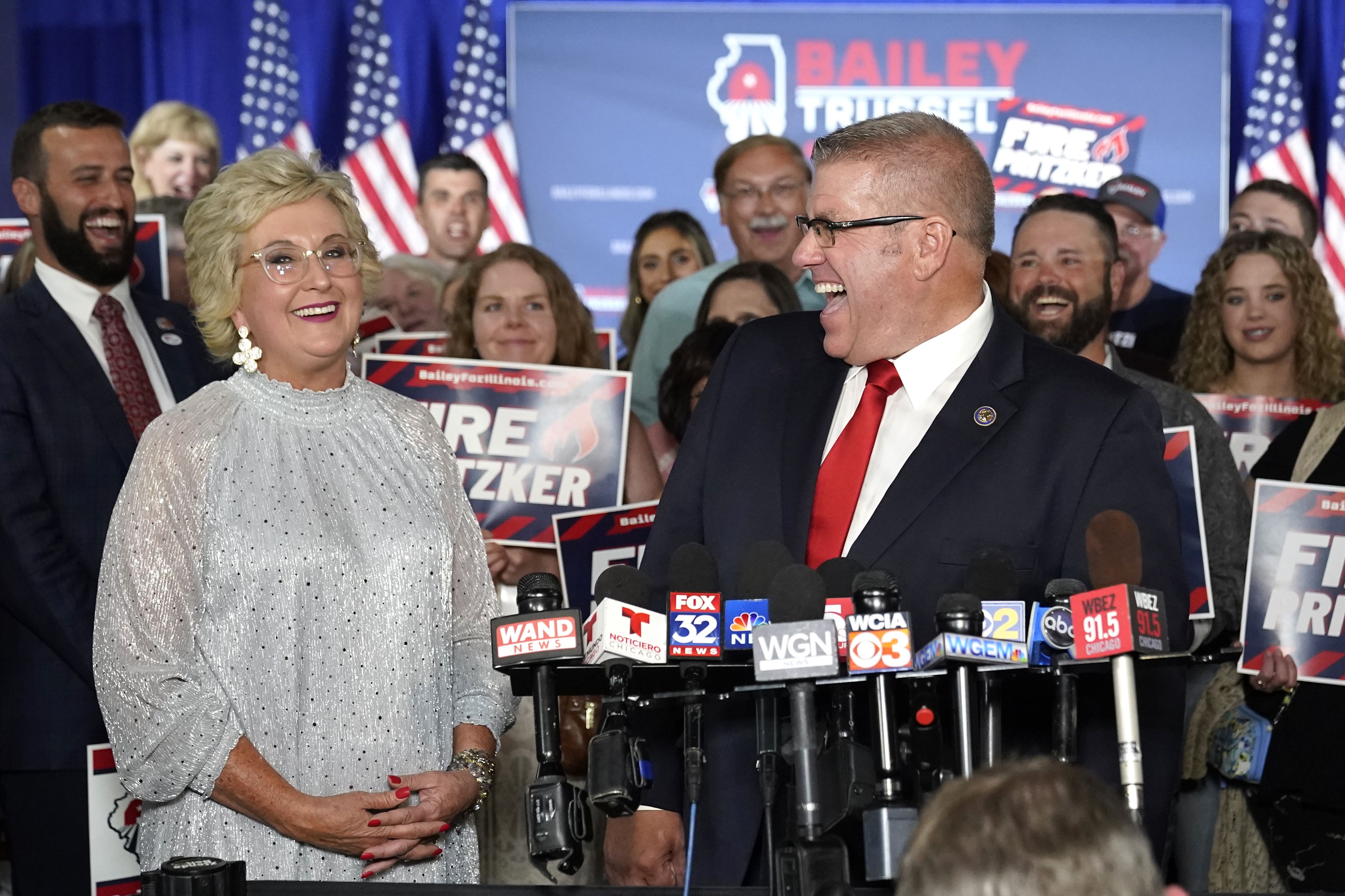 In Illinois, farm-raised, Trump-endorsed state Sen. Darren Bailey won last night's GOP primary handily. He takes on Gov. J.B. Pritzker (D) in November, Axios Chicago's Justin Kaufmann writes.
Why it matters: The contentious race was the most expensive primary in Illinois history, with some analysts saying it was the start of the most expensive non-presidential campaign in U.S. history.
🥊 Billionaire Ken Griffin spent more than $50 million supporting third-place finisher Richard Irvin. Venture capitalist Jesse Sullivan was second.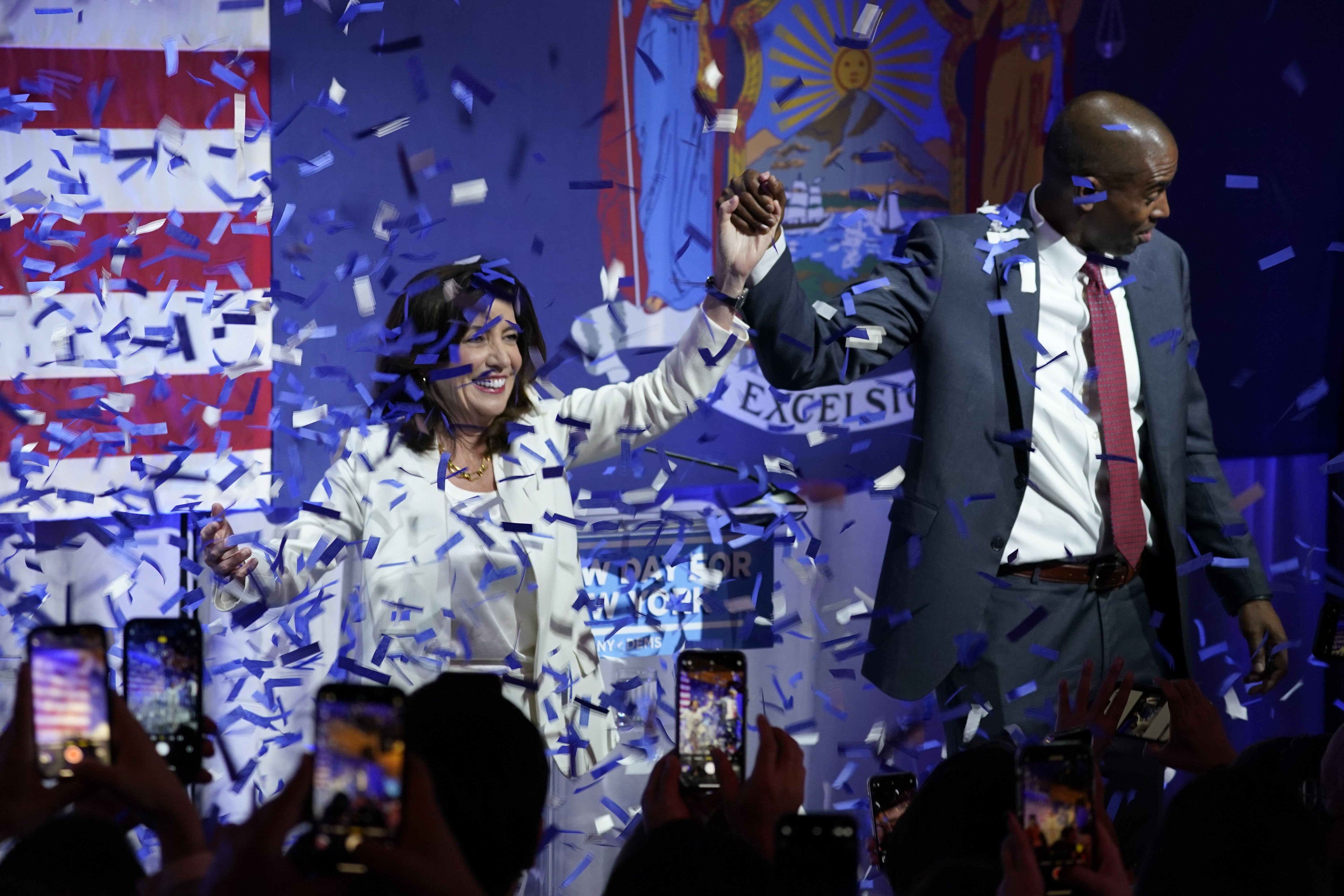 In New York, 10 months after becoming governor as a relative unknown, Kathy Hochul easily locked up the Democratic nomination for November. She'd be the first woman elected Empire State governor.
Hochul faces U.S. Rep. Lee Zeldin, who won the Republican nomination yesterday. "Are we ready to fire Kathy Hochul?" Zeldin said to cheers at a victory party on Long Island. —AP
4. 📷 1,000 words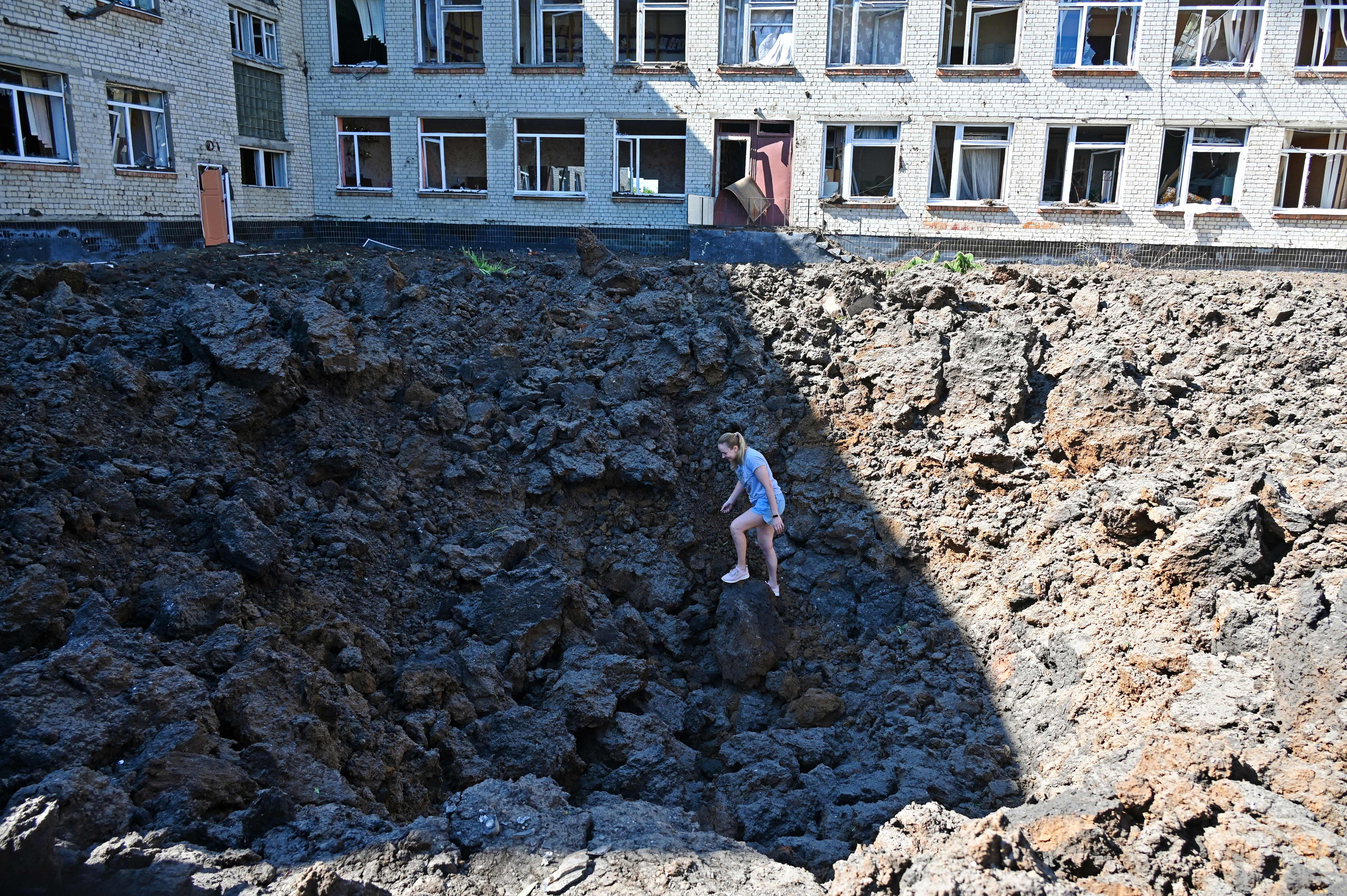 A woman stands in a crater caused by a missile strike in the yard of a school in a residential area of Kharkiv, Ukraine, on Monday.
Today, Russian forces intensified their attacks on multiple fronts. Get the latest.
As President Biden and other NATO leaders met today in Madrid, NATO Secretary-General Jens Stoltenberg said the alliance is "in the midst of the most serious security crisis we have faced since the Second World War."
5. 📈 Entrepreneurs see hope in storm
Two-thirds of small-business owners expect revenue to go up over the next year, despite rising worries about inflation, Axios Markets co-author Emily Peck writes from a survey out today from the U.S. Chamber of Commerce.
43% intend to hire more staff — up from 37% in Q1.
💭 "We're kind of in this weird moment," said Neil Bradley, the Chamber's chief policy officer.
"Inflation has become the dominant concern, but ... demand for goods and services for small business is exceeding the levels that most businesses can even meet."
6. ⚾ Goldman taps Buffett, Paltrow in small-business push
Goldman Sachs is throwing big weight behind small business with a 10,000 Small Businesses Summit that includes boldface names from business, sports, politics and entertainment, Axios managing editor Javier E. David writes.
Why it matters: Wall Street gets much of the attention. But Main Street is the backbone of the economy: It accounts for 44% of economic activity, according to an SBA estimate.
The July 19-20 summit will draw 2,500+ small-business owners to the D.C. area.
Featured speakers include Goldman CEO David Solomon ... Warren Buffett ... and Gwyneth Paltrow.
👀 At Nats Park on the summit's second day, the entrepreneurs will meet with 400+ congressional offices.
7. 🇵🇭 Nobelist ordered to shut her news organization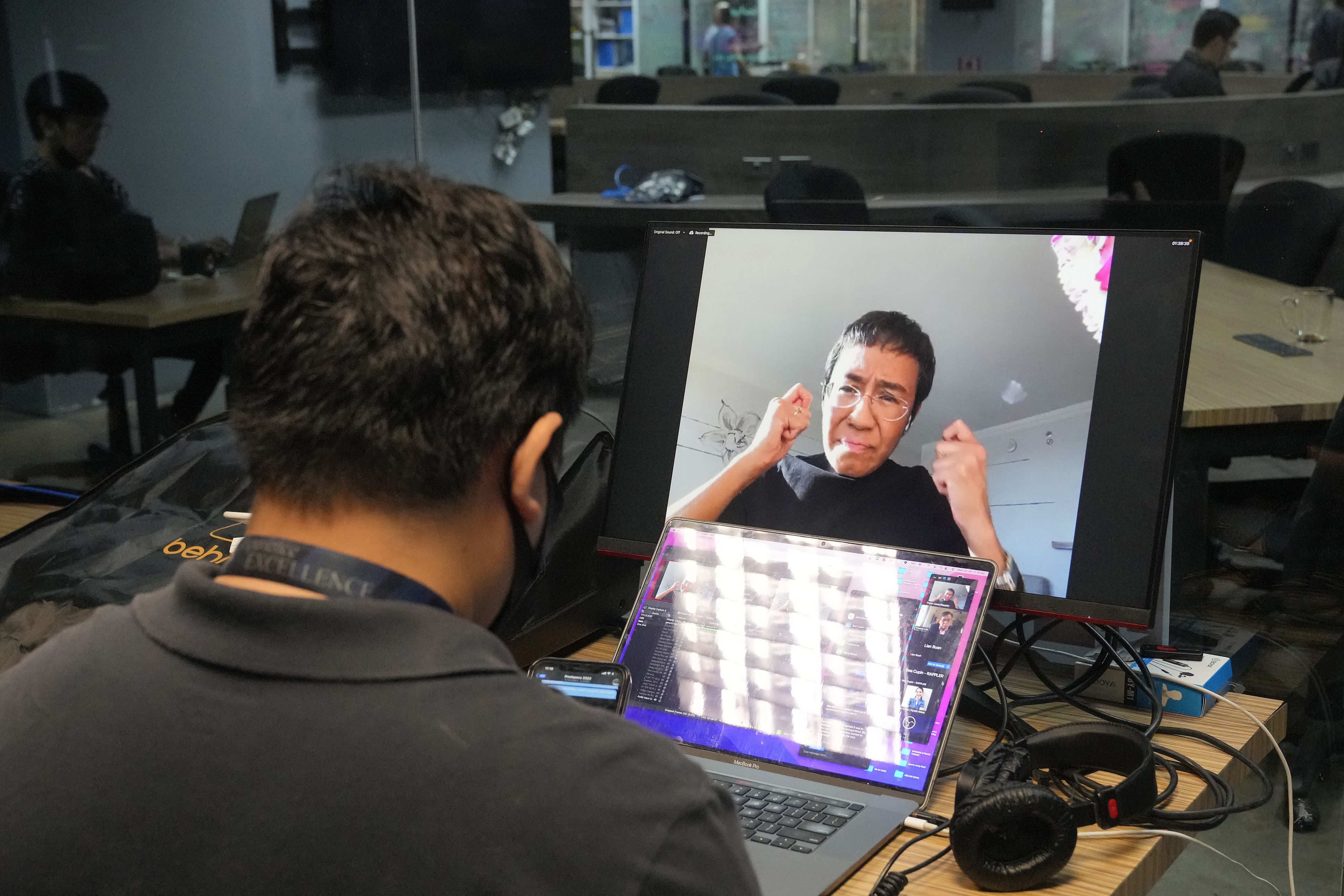 Nobel Peace Prize laureate and journalist Maria Ressa says the Philippine government has ordered her news organization to shut down, Axios' Nathan Bomey reports from Honolulu.
Why it matters: Ressa's Rappler has exposed Philippine President Rodrigo Duterte's "bloody war on drugs" and documented the government's propagation of disinformation.
Ressa, a Filipino American, said in a keynote address at the East-West Center's International Media Conference in Honolulu that the Philippine Securities and Exchange Commission issued the decree Tuesday.
She said Rappler would fight the order, which "affirmed" an earlier decision to revoke the organization's certificates of incorporation.
"We're not shutting down. Well, I'm not supposed to say that," Ressa said. "We are entitled to appeal this decision and will do so, especially since the proceedings were highly irregular."
8. 🐦 Elon's absence
Elon Musk celebrated his 100 millionth Twitter follower in uncharacteristic fashion — by not tweeting at all, Axios chief financial correspondent Felix Salmon writes.
In fact, he hasn't tweeted in over a week.
Of the elite group of celebrities with over 10 million followers, Musk is the only prolific tweeter. But that has changed of late.
Over the five weeks leading up to June 16, Musk averaged 145 tweets and retweets per week, or about 21 per day.
That was the day an open letter appeared signed by SpaceX employees, characterizing Musk's tweets as "a frequent source of distraction and embarrassment."
Some of the letter's signatories were promptly fired — but Musk's tweeting promptly slowed down, too, and ceased entirely after June 21.
🔮 What's next: Musk isn't known for self-control, so he'll probably be back. But Rupert Murdoch stopped tweeting on his wedding day in 2016 — and hasn't tweeted since. So even moguls can go cold turkey.
📬 Invite your friends to sign up here for their daily essentials — Axios AM, PM and Finish Line.