Axios AM
July 10, 2023
☕ Happy Monday! Smart Brevity™ count: 1,496 words ... 5½ mins. Edited by Noah Bressner.
1 big thing — Old yeller: Biden's private fury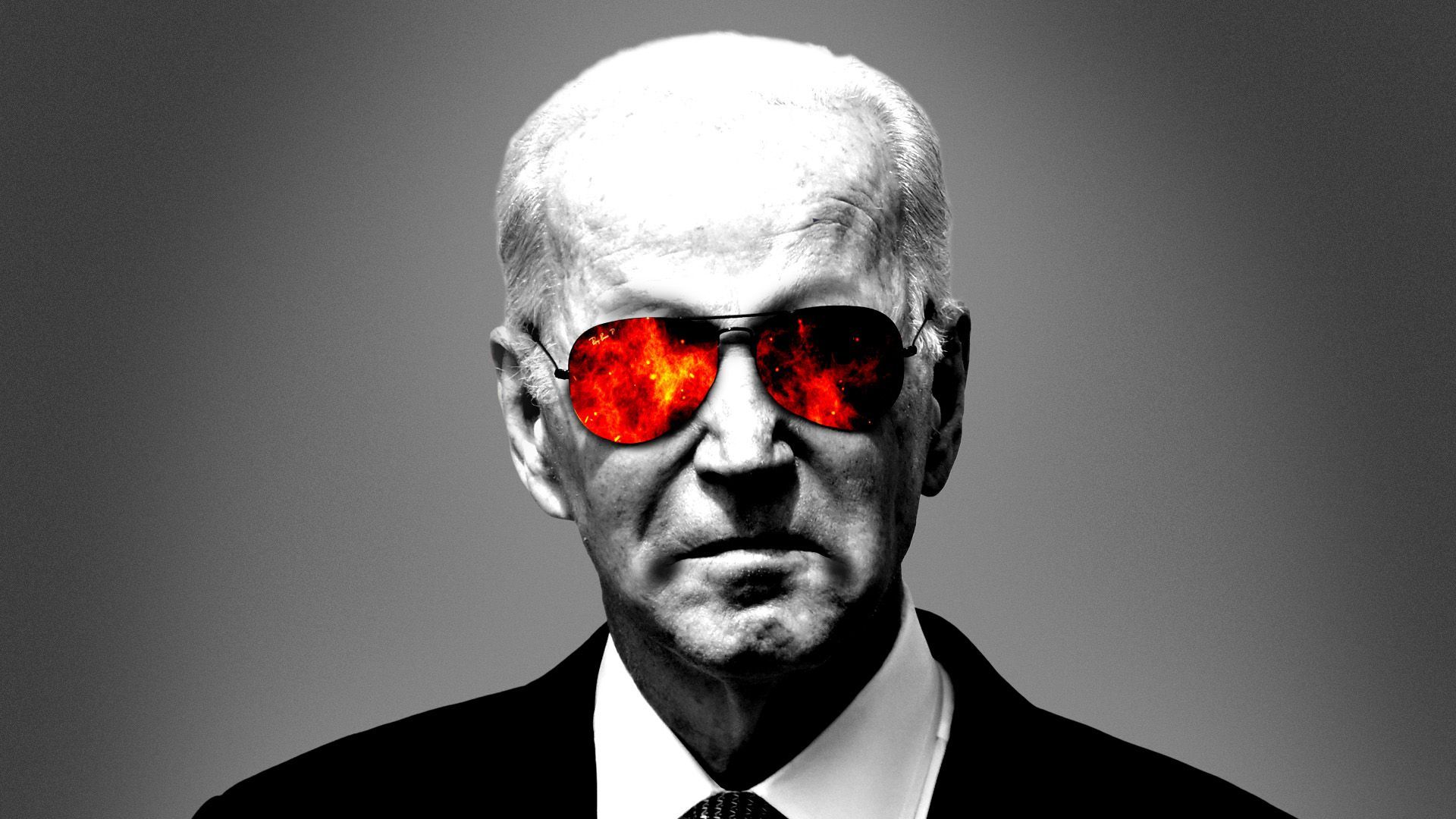 In public, President Biden likes to whisper to make a point. In private, he's prone to yelling, Axios' Alex Thompson reports.
Behind closed doors, Biden has such a quick-trigger temper that some aides try to avoid meeting alone with him. Some take a colleague, almost as a shield against a solo blast.
The president's admonitions include: "God dammit, how the f**k don't you know this?!" ... "Don't f**king bullsh*t me!" ... and "Get the f**k out of here!" — according to current and former Biden aides who have witnessed and been on the receiving end of such outbursts.
Why it matters: The private eruptions paint a more complicated picture of Biden as a manager and president than his carefully cultivated image as a kindly uncle who loves Aviator sunglasses and ice cream.
Some Biden aides think the president would be better off occasionally displaying his temper in public as a way to assuage voter concerns that the 80-year-old president is disengaged and too old for the office.
🔎 Behind the scenes: Senior and lower-level aides alike can be in Biden's line of fire. "No one is safe," said one administration official.
Biden aides still talk about how angry he got at Jeff Zients, then the administration's "COVID czar," in late 2021 when there was a shortage of testing kits as the Omicron variant spread. The rage was temporary: Zients is now Biden's chief of staff.
Biden's temper comes in the form of angry interrogations rather than erratic tantrums.
He'll grill aides on topics until it's clear they don't know the answer to a question — a routine that some see as meticulous and others call "stump the chump" or "stump the dummy."
The White House declined to comment.
Biden tries to conceal his temper in public but occasionally has shown flashes of it — and some former aides have written about it.
In January 2022, he was caught on a hot mic calling Fox News' Peter Doocy a "stupid son of a bitch."
"There's no question that the Biden temper is for real. It may not be as volcanic as Bill Clinton's, but it's definitely there," said Chris Whipple, author of "The Fight of His Life: Inside Joe Biden's White House."
Whipple's book quotes former White House press secretary Jen Psaki as saying: "I said to [Biden] multiple times, 'I'll know we have a really good, trusting relationship when you yell at me the first time.'"
Whipple notes: "Psaki wouldn't have to wait long."
Part 2 below ... Share this story.
2. 🤬 Part 2: "Speaking Biden"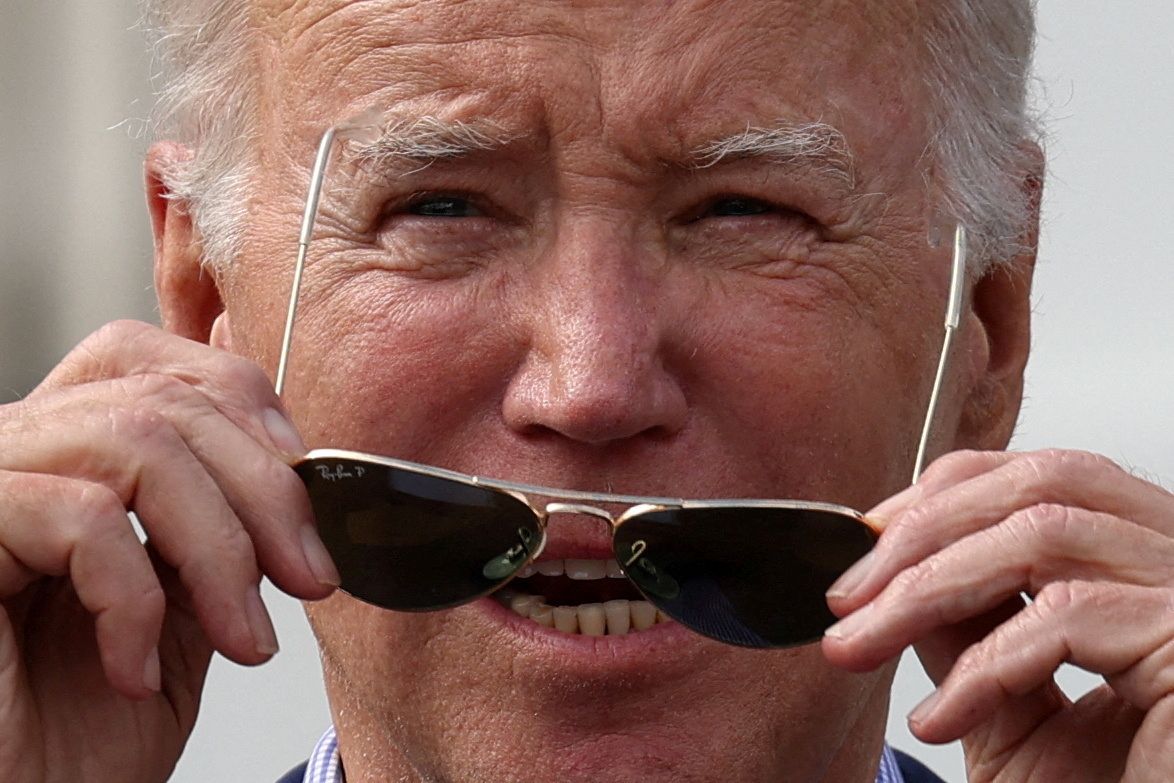 Being yelled at by the president has become an internal initiation ceremony in this White House, aides say: If Biden doesn't yell at you, it could be a sign he doesn't respect you, Alex Thompson writes.
Ted Kaufman, Biden's longtime chief of staff when the future president represented Delaware in the Senate, told Axios that Biden's process is policy-driven, and has made him a strong executive. "If there is something that's not in the brief, he's going to find it," he said.
👂 What we're hearing: Biden aides argue that the president's rages reflect his high expectations for his staff.
"Speaking Biden" is a particular skill, they said. It can take years to learn to navigate his moodiness, and anticipate what information he's going to ask for in a briefing.
Administration officials, many of whom went to elite schools, can struggle with Biden's demand to ditch wonky, acronym-filled language and brief him as if they were talking to a close family member who isn't in the D.C. bubble.
Biden's defenders say he can be more generous and compassionate than many powerful politicians and can make them feel like family.
That's partly why so many aides have worked with Biden for decades, and go in and out of his orbit.
Jeff Connaughton, a former Biden campaign and Senate aide who was chief of staff to Kaufman when he filled Biden's seat in the Senate, wrote about Biden's temper in his 2012 book on Washington corruption, "The Payoff: Why Wall Street Wins."
Connaughton told of a time during the 2008 presidential campaign when a 23-year-old fundraising staffer got into the car with Biden.
"Okay, senator, time to do some fundraising calls," the aide said. Biden responded by looking at him and snapping: "Get the f**k out of the car."
3. 🤖 Stunning AI stat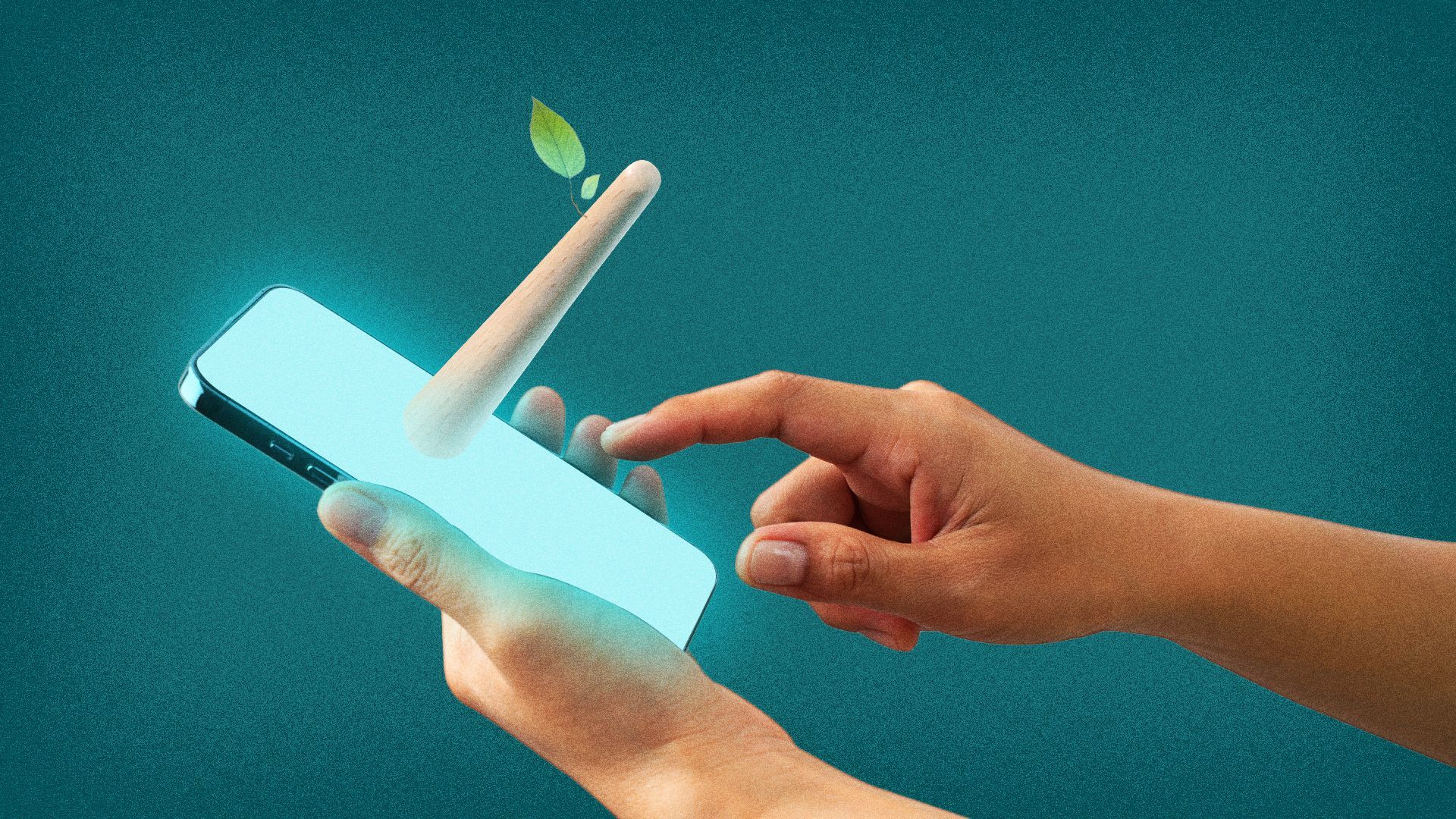 Experts say AI-generated content could soon account for 99% or more of all information on the internet, further straining already overwhelmed content moderation systems, Axios chief tech correspondent Ina Fried reports.
Dozens of "news sites" filled with machine-generated content of dubious quality have already cropped up.
Why it matters: Generative AI systems can recycle conspiracy theories and other misinformation found on the open web.
⚠️ Threat level: University of Washington professor Kate Starbird, an expert on ways people use social media during crises, told Axios that generative AI will deepen the misinformation problem in three key ways.
Generative AI is great at churning out misinformation. "Generative AI creates content that sounds reasonable and plausible, but has little regard for accuracy," Starbird said. "In other words, it functions as a BS generator." Some studies show AI-generated misinformation to be even more persuasive than false content created by humans.
Generative AI helps those who deliberately seek to mislead. "Generative AI makes it extremely cheap and easy to generate content — including micro-targeted messages for specific audiences," Starbird said.
Generative AI models themselves offer a new target for misinformation purveyors. "Would-be manipulators may seek to 'poison' or strategically shape the outputs of these models by feeding their content into the inputs," Starbird said.
4. 🇬🇧 Biden in London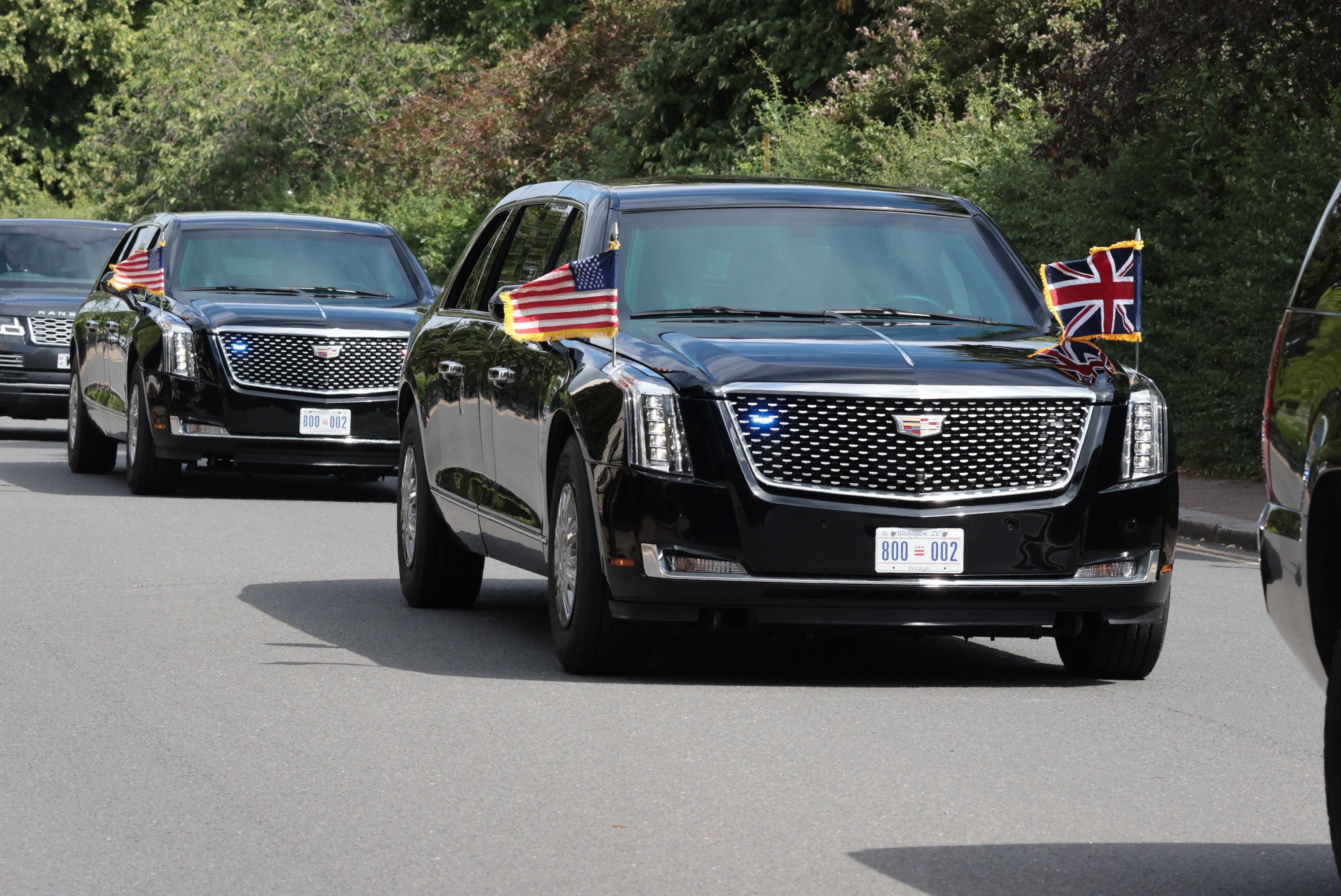 President Biden's motorcade heads for his meeting with British Prime Minister Rishi Sunak this morning.
Later today, Biden will take tea with King Charles III at Windsor Castle.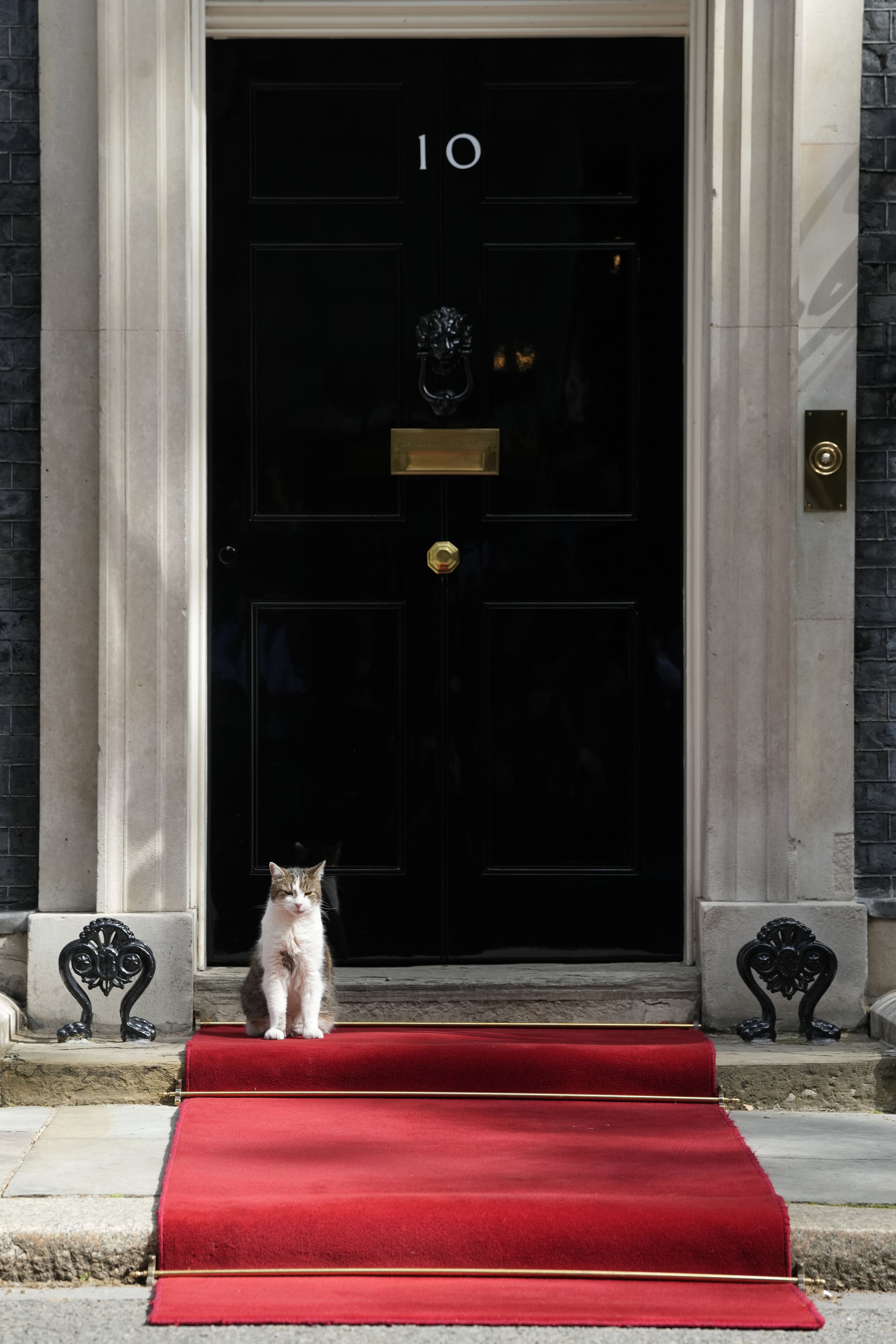 Larry, chief mouser at 10 Downing Street, awaits Biden.
5. 🗳️ Scoop: GOP targets foreign dark money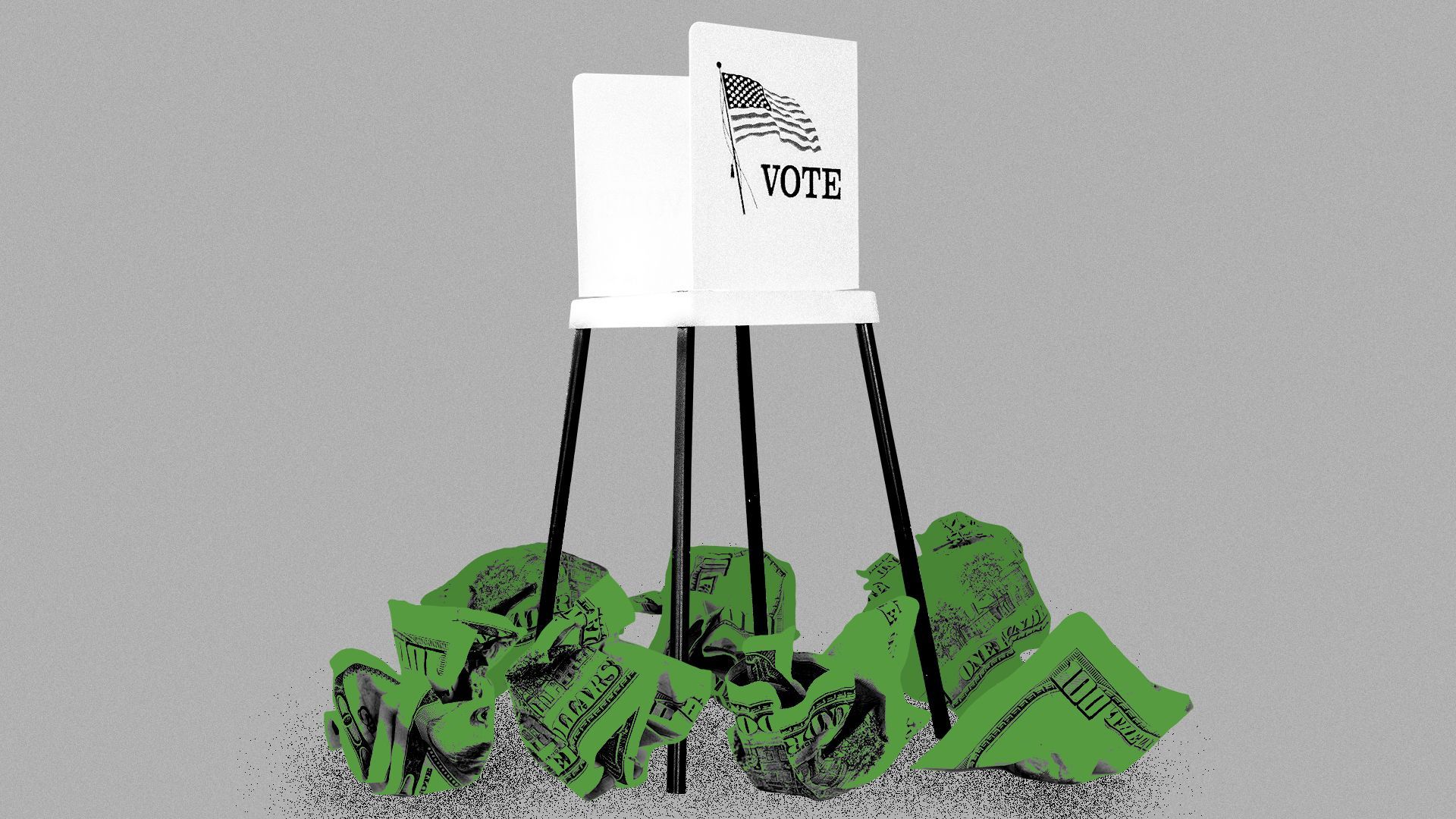 House Republicans are working on legislation to prevent foreign nationals from influencing U.S. elections, Axios' Hans Nichols and Stef Kight report.
Why it matters: U.S. intelligence found that foreign governments tried to help the GOP in the last two presidential elections.
House Republicans are trying to flip the script, and draw attention to foreign donations to Democrat-aligned and progressive nonprofits.
Rep. Bryan Steil (R-Wis.), chair of the House Administration Committee, is introducing legislation to ban such groups from contributing to political committees for four years if they accept foreign donations.
"The American Confidence in Elections (ACE) Act will close loopholes that foreign nationals are exploiting to funnel money to super PACs or ballot initiatives," Steil told Axios, ahead of a hearing he's holding in Atlanta today on election integrity.
6. 🧵 Threads hits 100M users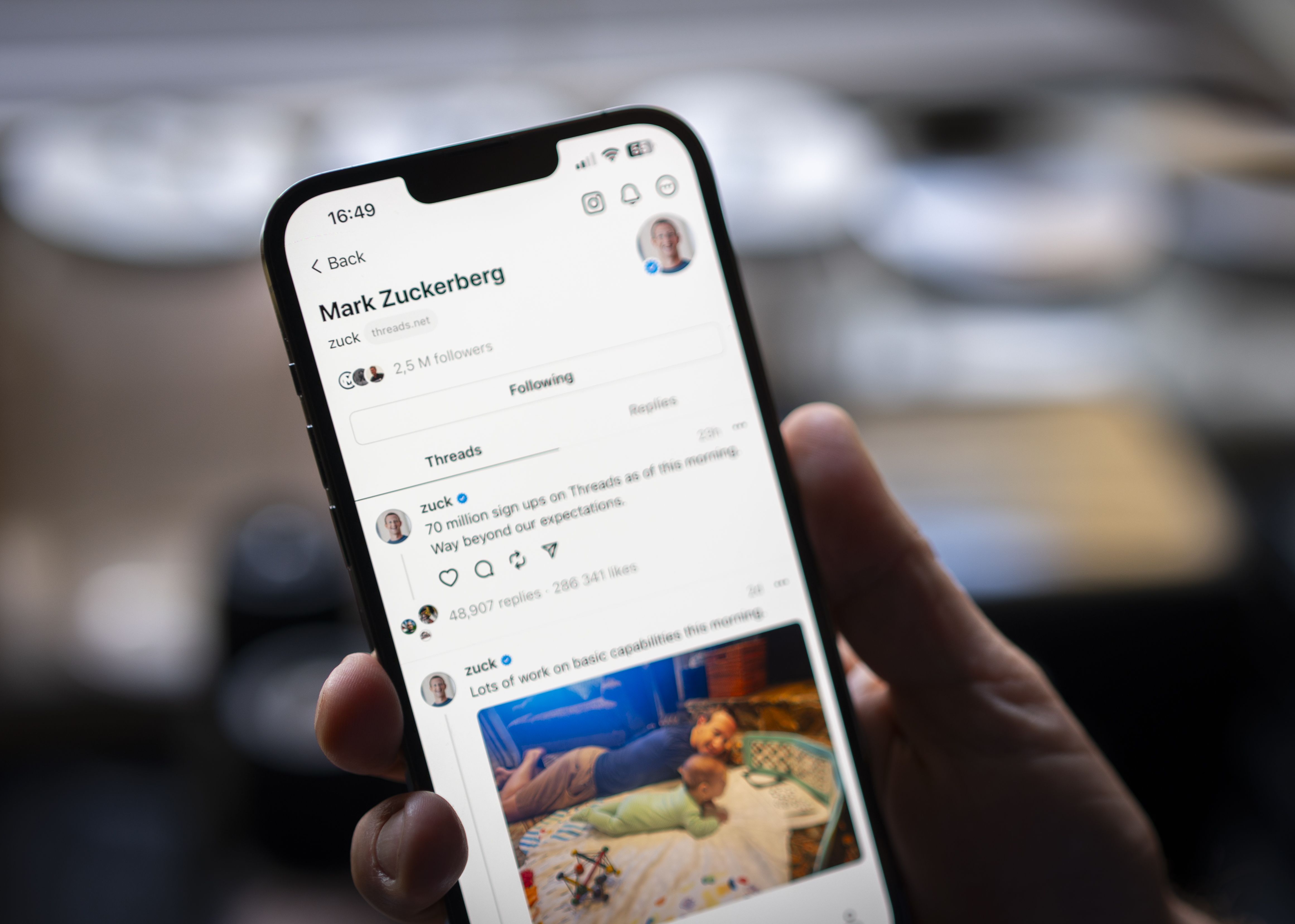 Threads — the Instagram "Twitter killer" that is the most rapidly downloaded app ever — has hit an astonishing 100 million users in just days.
Why it matters: Threads "reached the milestone dramatically faster than even ChatGPT," which took two months, The Verge writes. Threads launched Wednesday evening.
Meta CEO Mark Zuckerberg posted over the weekend: "70 million sign ups on Threads as of this morning. Way beyond our expectations."
Go deeper: Tracking graphic shows Threads' rise.
7. 🔋 Unsold EVs pile up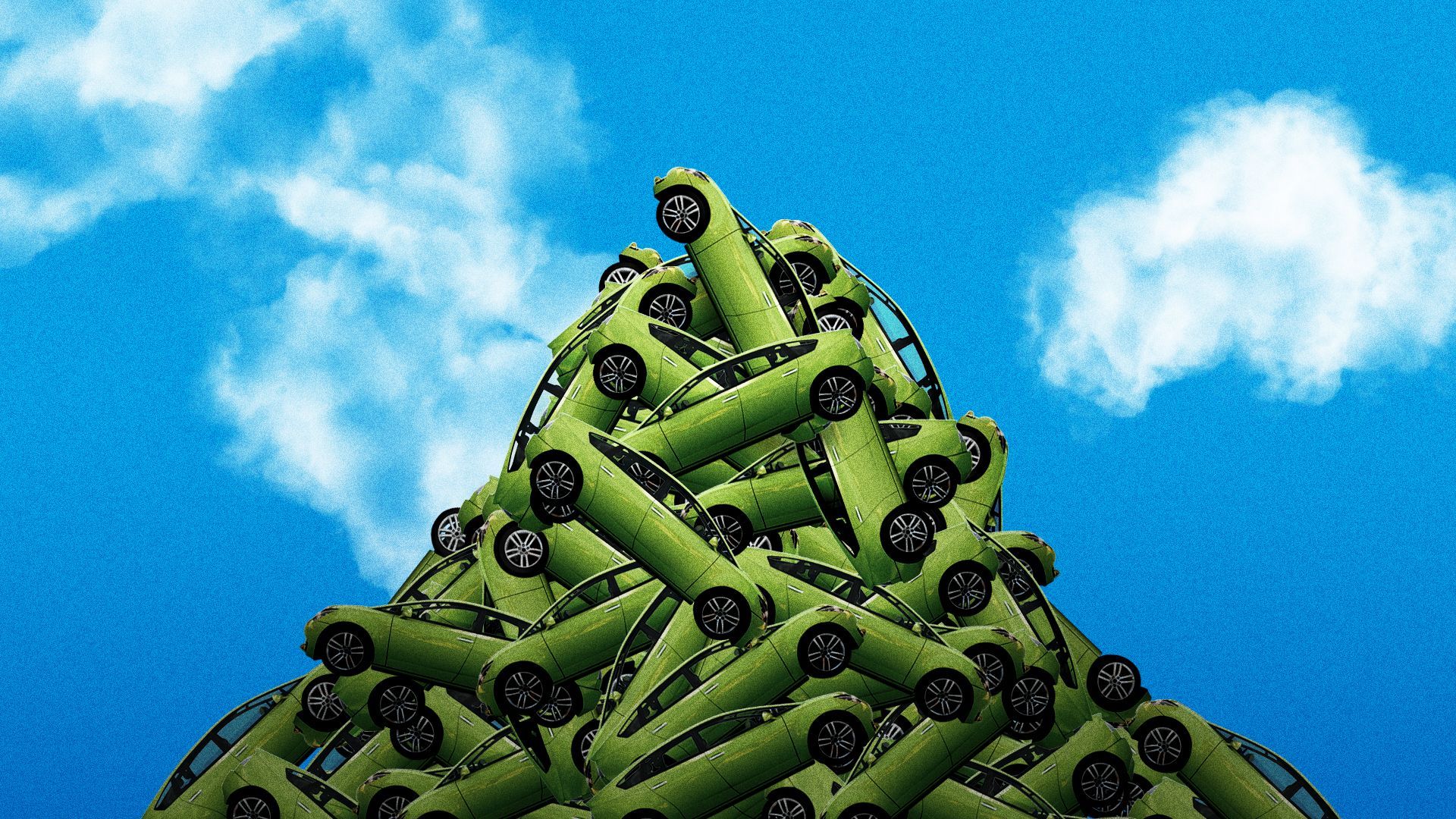 The auto industry is cranking out more electric vehicles (EVs). But there's a big problem: not enough buyers, Axios' Joann Muller reports.
Why it matters: The growing mismatch between EV supply and demand shows that although more consumers are interested in EVs, they're still wary about purchasing one because of price and charging concerns.
🧮 By the numbers: EV sales, which account for 6.5% of the U.S. auto market so far this year, are expected to pass 1 million units for the first time in 2023, Cox Automotive forecasts.
Tesla's rapid expansion, plus new EVs from other brands, are fueling the interest — 33 new models are arriving this year, and 50+ new or updated models are coming in 2024, Cox estimates.
Reality check: Sales aren't keeping up with that increased output.
The nationwide supply of EVs in stock has swelled nearly 350% this year, to 92,000+ units. That's a 92-day supply.
Dealers have 54 days' worth of gas-powered vehicles.
Between the lines: Hybrid vehicles have much lower inventory levels, supporting Toyota's argument that consumers want a stepping stone to fully electric cars.
There's a tight 44-day supply of hybrids industrywide, according to Cox.
Share this story ... Disclosure: Cox Automotive's parent, Cox Enterprises, owns Axios.
8. 🎲 Parting shot: Vegas sphere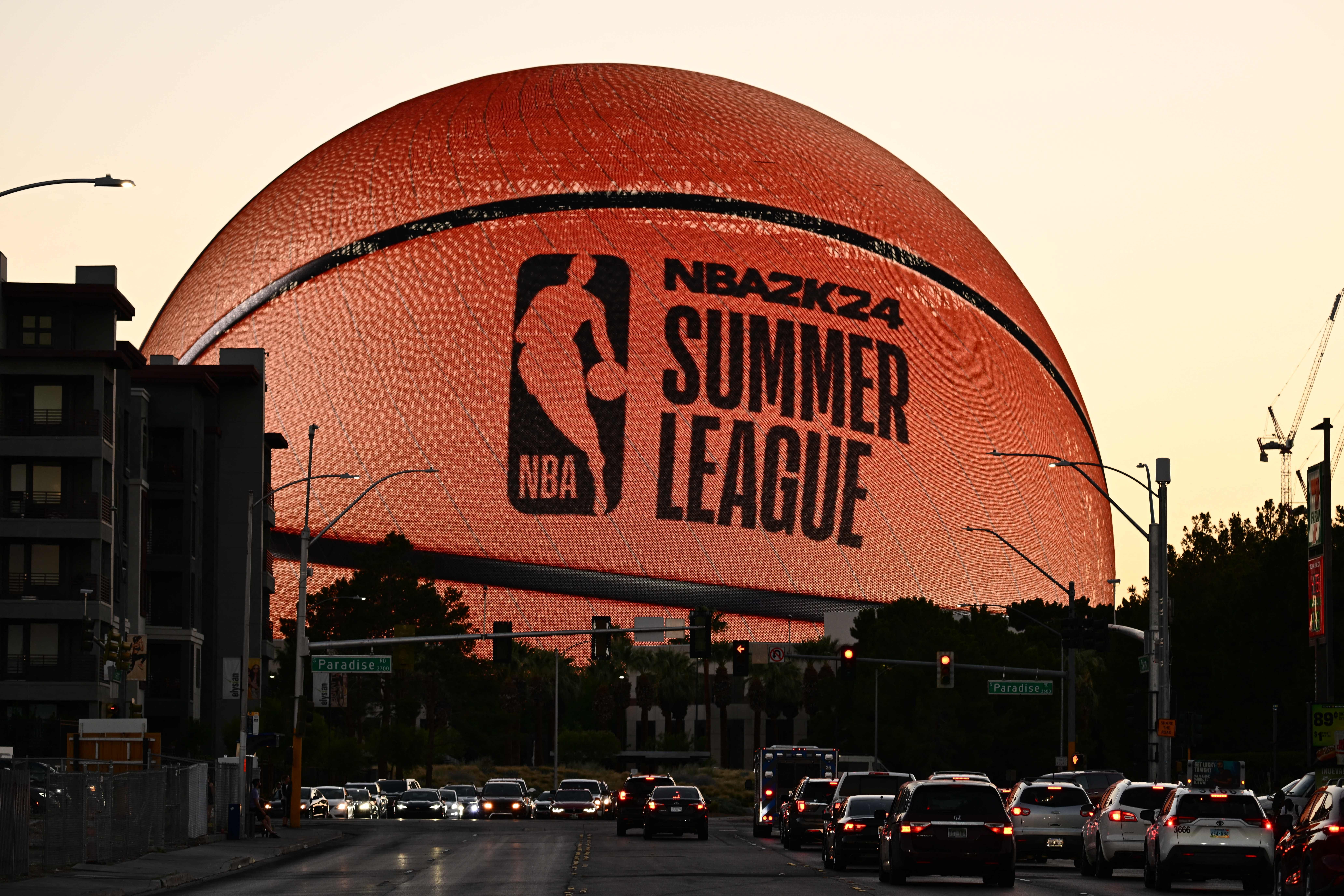 MSG Sphere at The Venetian, from the parent of Madison Square Garden, is a new feature on the Vegas skyline that social media is lapping up.
The Sphere, opening this fall, is being called "Earth's largest sphere besides the planet itself."
Go deeper ... Lots more pics.
📨 Thanks for starting your week with us. Please invite your friends to sign up.