☕️ Good Monday morning ...
Situational awareness: A White House school safety policy proposal unveiled last evening "has Trump renewing his support for arming teachers and other school employees on a volunteer basis," per NPR. "He stopped short of endorsing a higher age limit for would-be gun buyers." WashPost lead: "Trump retreats on age for guns."
https://www.axios.com/newsletters/axios-am-c75aaf43-2af4-4aac-9a30-4cfa27ad3e7e.html?chunk=0#story0
1 big thing: Elon Musk has mission beyond Mars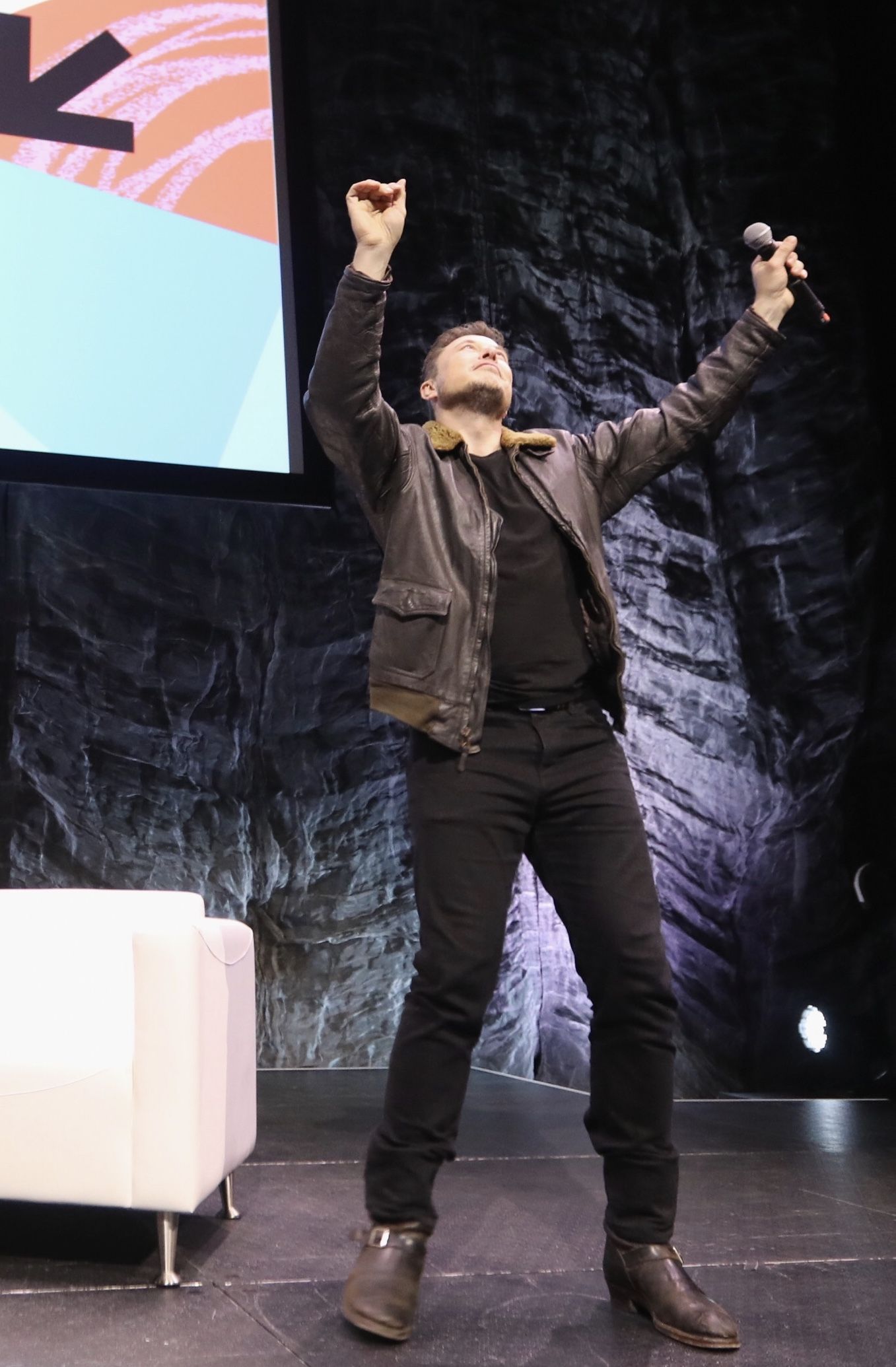 Elon Musk loved his entrance music at SXSW in Austin. (Diego Donamaria / Getty Images for SXSW)
As he set an audacious Mars target, Elon Musk — the Tesla and SpaceX visionary, introduced as liking things that go fast and go far — urged the young, ambitious crowd at South by Southwest in Austin yesterday to look up in more ways than one:
Musk's message: Life can't just be about solving one sad problem after another. We need things that inspire us, that make us glad to wake up in the morning and be part of humanity. 
His mission: Get people to believe that impossible-sounding things are possible to believe in the collective power and value of humanity, to focus on what's fun and exciting rather than the chaos and negativity.
But, but, but ... Musk: "[W]ishful thinking, for sure, is a source of many problems in many walks of life. Business or personal wishful thinking causes a lot of trouble. You really have to ask whether something is true or not: Does it make sense?"
"If it ever feels like it's too easy, it probably is."
The specifics: Musk, 46, wants us to be a space-faring civilization, a multi-planet species, living on earth and elsewhere.
Why it matters: In all of known history, this is the only time that any species has had the chance to live on multiple planets.
Musk said the first ship that could potentially travel to Mars is now in production, and said he hopes it will be able to do short, "up and down" flights in the first half of 2019.
"People have told me that my timelines historically have been optimistic, and so I'm trying to recalibrate to some degree here."
Musk said people often ask if this is "some escape hatch for rich people": "It won't be that at all. ... It kinda reads like [Ernest] Shackleton's [early 1900s] ad for Antarctic explorers. It's like: difficult, dangerous, good chance you'll die, excitement for those who survive."
"There'll be some ... for whom the excitement of the frontier and exploration exceeds the ... danger."
There'll be an explosion of entrepreneurial opportunity, since Mars will need everything from iron foundries to pizza joints to nightclubs: "Mars should really have great bars. [Beat.] The Mars Bar. [Laughter.] I love dad jokes."
Blast off ... Highlights from Musk's Q&A session, "Elon Musk on what the first Mars colony will look like," by Axios' Dave Lawler and Erica Pandey.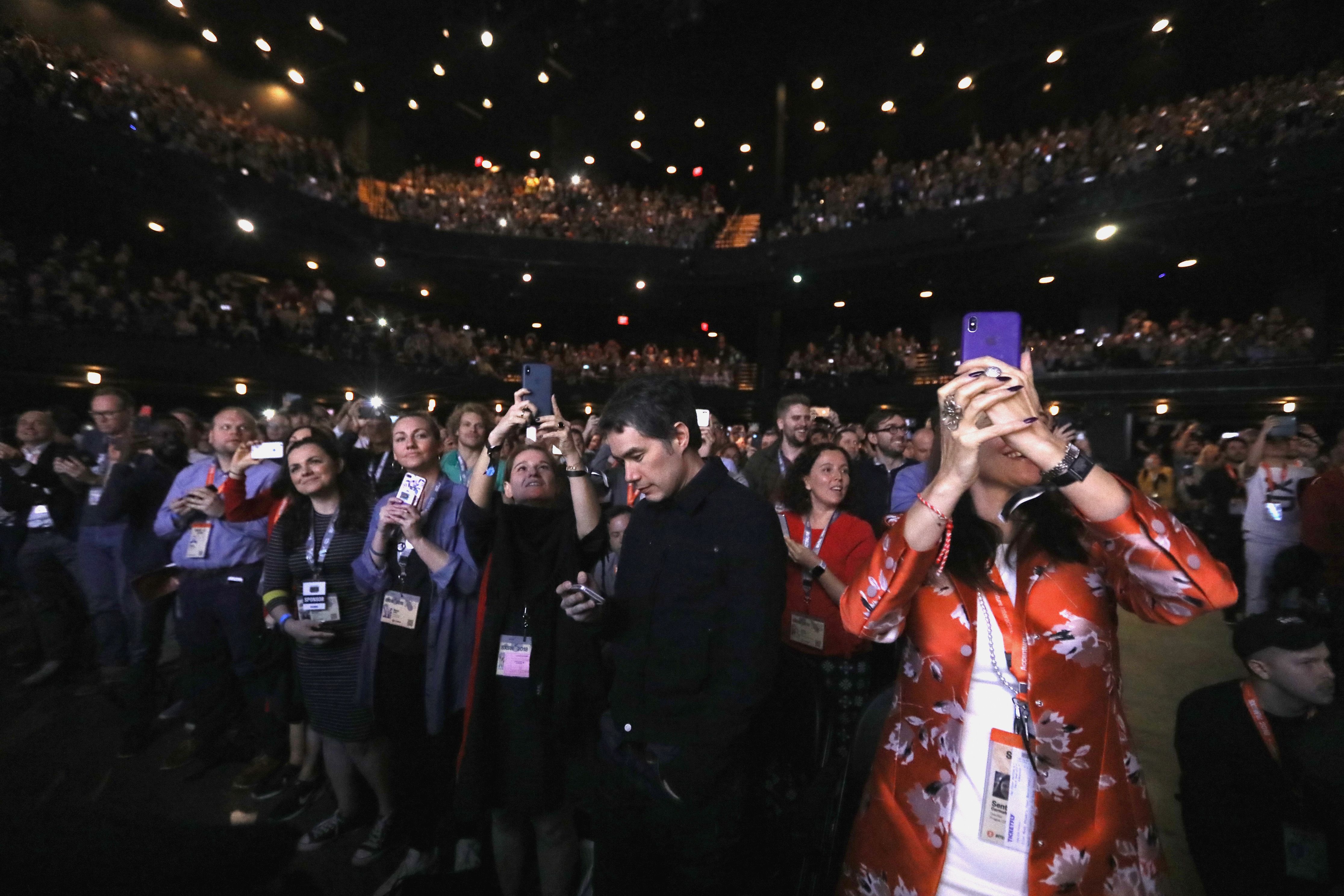 Musk's audience (Diego Donamaria / Getty Images for SXSW)
https://www.axios.com/newsletters/axios-am-c75aaf43-2af4-4aac-9a30-4cfa27ad3e7e.html?chunk=1#story1
2. Mideast peace plan imminent
"The Trump administration is putting the finishing touches on its long-awaited Middle East peace plan ... and President Trump is likely to present it soon, despite risking swift rejection by the Palestinians," the N.Y. Times' Mark Landler writes:
"[T]he most immediate challenge for the White House is how to roll it out so that it is not proclaimed dead on arrival."
"The Palestinians remain furious over the president's decision to

recognize Jerusalem as the capital of Israel ...

The administration is considering simply revealing the document, in the hopes that it will pressure the Palestinians."
P.S. Ahead of Saudi Crown Prince Mohammed bin Salman's visit to the U.S. beginning a week from today, the N.Y. Times pops a stunning lead story, "Saudis Said to Use Coercion and Abuse to Seize Billions":
"During months of captivity, many [influential businessmen — many of them members of the royal family] were subject to coercion and physical abuse, witnesses said. In the early days of the crackdown, at least 17 detainees were hospitalized for physical abuse and one later died in custody with a neck that appeared twisted, a badly swollen body and other signs of abuse."
"In an email to The New York Times on Sunday, the government denied accusations of physical abuse as 'absolutely untrue.'"
https://www.axios.com/newsletters/axios-am-c75aaf43-2af4-4aac-9a30-4cfa27ad3e7e.html?chunk=2#story2
3. Two fun reads about reading too much "news"
Farhad Manjoo's column about adopting a print-only news diet for two months has inspired an online conversation about coping with the digital glut. Here are two pieces that make you smile and make a point:
Why you need Axios smart brevity ... Alexis Lloyd — Axios' chief design officer, and a key architect of our smart brevity — sent around a McSweeney's link, "I am the very important longread everyone is talking about." It begins: "Here is an anecdote about a very small and seemingly irrelevant occurrence that happened way back in like, 2009." ... It continues: "All you have to do is read the rest of these 18,564 words." ... Further down: "Don't even bother with this part. I deviate into a whole separate topic." ... Toward the end (finally): "This is becoming embarrassing for the both of us. Just skip to the end already. Do it. I'll pretend like I'm not looking."
NewsCycle more exhausting than SoulCycle? ... The WashPost's Margaret Sullivan, in a column on the cover of today's Style section ("How to slim down your chaos-heavy news diet") points to a second piece from the same humor website: "In a McSweeney's sendup of the sweat-drenched workout sensation SoulCycle, Dan Carroll recently conjured an even more exhausting version — NewsCycle — which promises a room pulsating with screens flashing with various cable news networks and live feeds on Twitter and Facebook."
https://www.axios.com/newsletters/axios-am-c75aaf43-2af4-4aac-9a30-4cfa27ad3e7e.html?chunk=3#story3
Bonus: Implosion du jour
FRANKFORT, Ky. (AP) — The tallest building in Kentucky's capital city — the 28-story Capital Plaza Tower, a state office building from 1972 until 2016 — came crashing down in a controlled implosion, delighting thousands of onlookers.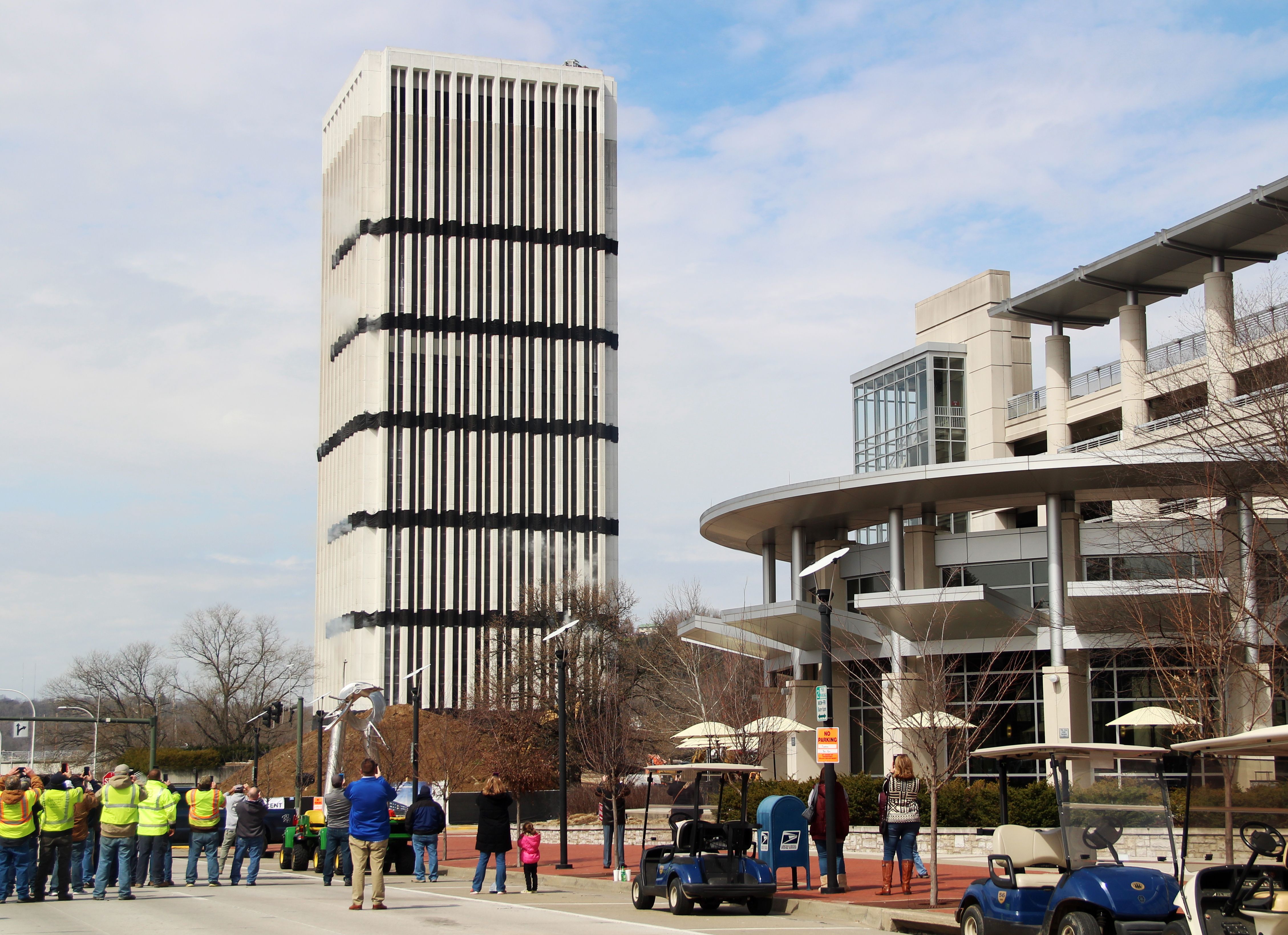 AP's Adam Beam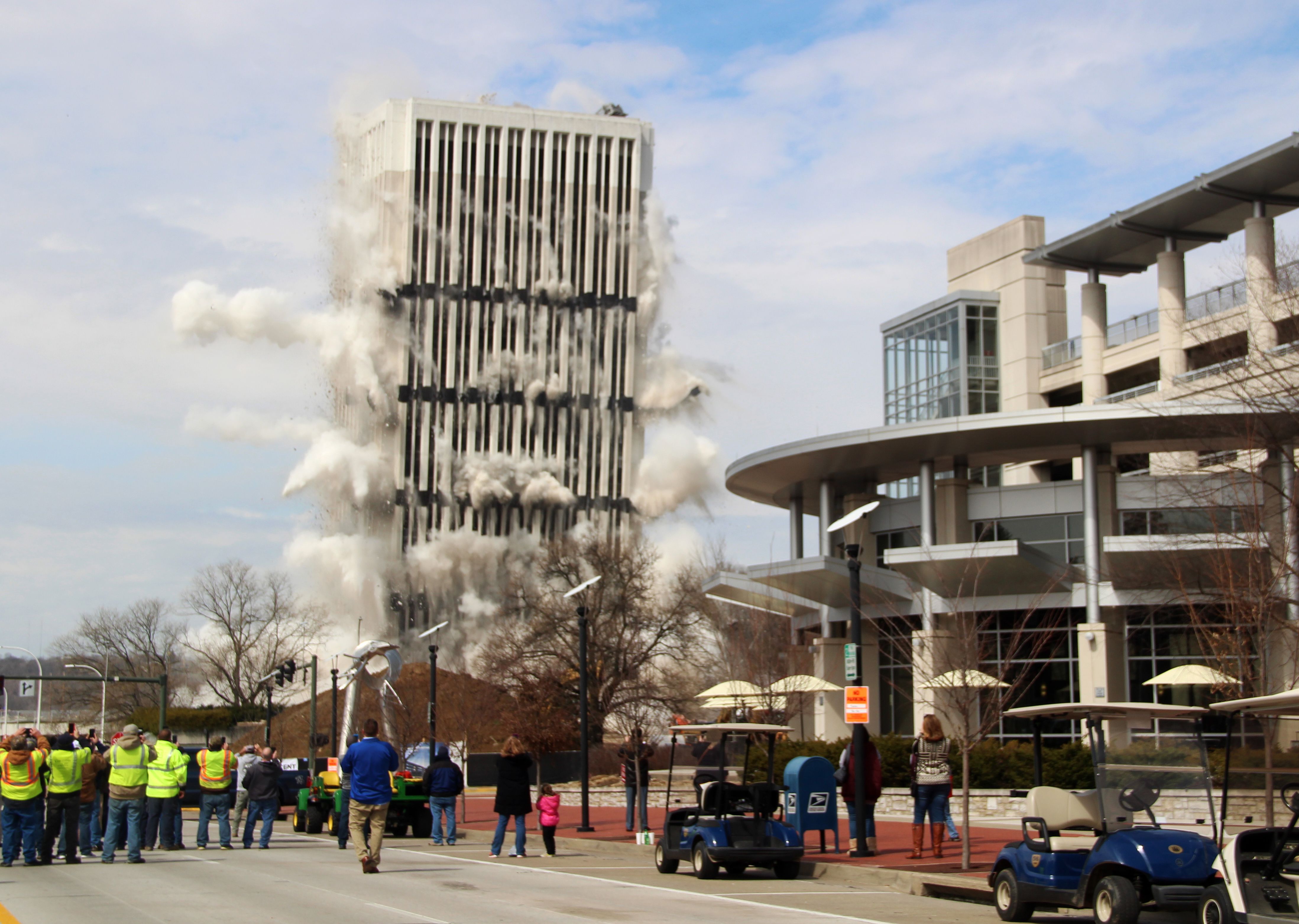 AP's Adam Beam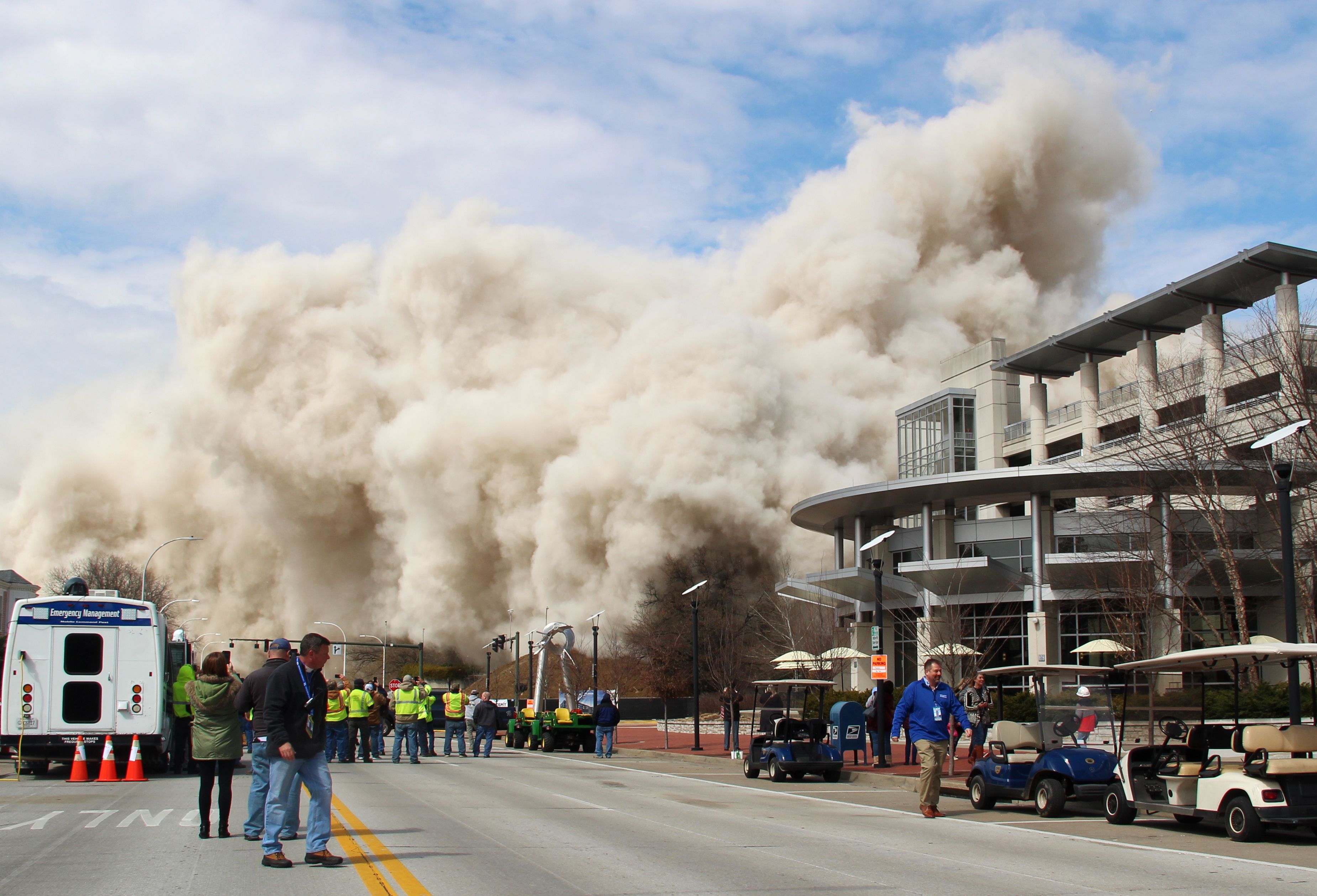 AP's Adam Beam
https://www.axios.com/newsletters/axios-am-c75aaf43-2af4-4aac-9a30-4cfa27ad3e7e.html?chunk=4#story4
4. Local pols join the "fake news" bandwagon
"Fake news" has become ubiquitous as a signal to a politician's supporters to ignore legitimate reporting and hard questions, and as a smear of beleaguered and dwindling local press corps, AP's Ryan Foley writes:
An Idaho state lawmaker urges her constituents to submit entries for her "fake news awards."
The Kentucky governor tweets #FAKENEWS to dismiss questions about his purchase of a home from a supporter.
An aide to the Texas land commissioner uses the phrase to downplay the significance of his boss receiving donations from employees of a company that landed a multimillion-dollar contract.
Why it matters: Experts on the press and democracy say the cries of "fake news" could do long-term damage by sowing confusion and contempt for journalists and by undermining the media's role as a watchdog o
https://www.axios.com/newsletters/axios-am-c75aaf43-2af4-4aac-9a30-4cfa27ad3e7e.html?chunk=5#story5
5. The New Yorker goes inside Reddit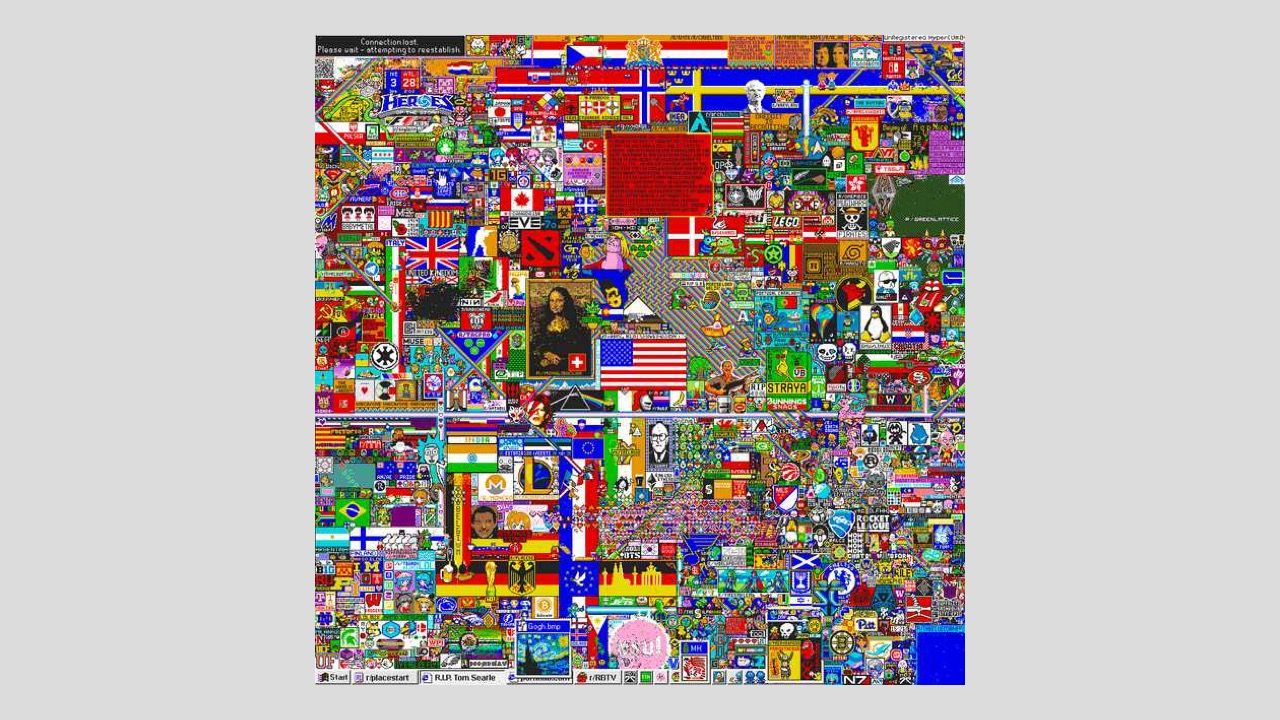 The New Yorker: "The idea behind r/Place [an April Fool's social experiment] was to put up a very simple microcosm of the Internet and see what happens." (Reddit)
In "Antisocial Media," New Yorker contributing editor Andrew Marantz discusses the state of free speech and the Web, with an inside look at Reddit, the Internet's fourth-most-popular site, after Google, YouTube, and Facebook, and a well-known breeding ground for hate speech and trolling:
"To its devotees, Reddit feels proudly untamed, one of the last Internet gi- ants to resist homogeneity. Most Reddit pages have a throwback aesthetic, with a few crudely designed graphics and a tangle of text: an original post, comments on the post, responses to the comments, responses to the responses."
"Reddit is made up of more than a million individual communities, or subreddits, some of which have three subscribers, some twenty million. Every subreddit is devoted to a specific kind of content, ranging from vital to trivial: r/News, r/Politics, r/Trees (for marijuana enthusiasts), r/Marijuana- Enthusiasts (for tree enthusiasts), r/MildlyInteresting."
Why it matters: "Some people end up on Reddit by accident, find it baffling, and never visit again. But people who do use it — redditors, as they're called — often use it all day long, to the near-exclusion of anything else. "
Reddit CEO Steve Huffman: "For a while, we called ourselves the front page of the Internet ... These days, I tend to say that we're a place for open and honest conversations — 'open and honest' meaning authentic, meaning messy, meaning the best and worst and realest and weirdest parts of humanity."
The article revives a line from former Reddit interim CEO Ellen Pao, in the WashPost in 2015: "The trolls are winning."
https://www.axios.com/newsletters/axios-am-c75aaf43-2af4-4aac-9a30-4cfa27ad3e7e.html?chunk=6#story6
6. Delicious tech read
"The takedown of Travis Kalanick: The untold story of Uber's infighting, backstabbing, and multi-million-dollar exit packages," by Business Insider's Julie Bort (requires subscription to Business Insider Prime; was free for me in BI's app):
Rachel Whetstone, then Uber's head of policy and communications, "suggested they hire former US Attorney General Eric Holder [to look into allegations of sexual harassment and other workplace issues]. ... Kalanick didn't realize it at the time, but he had just hired his executioner."
"Uber's defiance was baked in. It was Kalanick's greatest strength when Uber was small, but as Uber grew it became the company's greatest weakness, aided by a leadership posse who viewed new governance and controls as annoying, big-company bureaucracy."
"Uber grew too quickly, from 6,700 employees in December 2016 to 15,000 by June 2017, and devolved into chaos before proper HR procedures and seasoned executives could be put in place. Most blame Kalanick for this, saying he was more focused on world domination than seemingly mundane, operational details."
The latest: "Kalanick went from a jobless paper billionaire to an actual cash billionaire after he sold $1.4 billion worth of his shares to Softbank. He just announced he is setting up a charitable foundation and investment fund. He remains on Uber's board and still has a huge stake in the company."
https://www.axios.com/newsletters/axios-am-c75aaf43-2af4-4aac-9a30-4cfa27ad3e7e.html?chunk=7#story7
7. Oily path to tackling climate change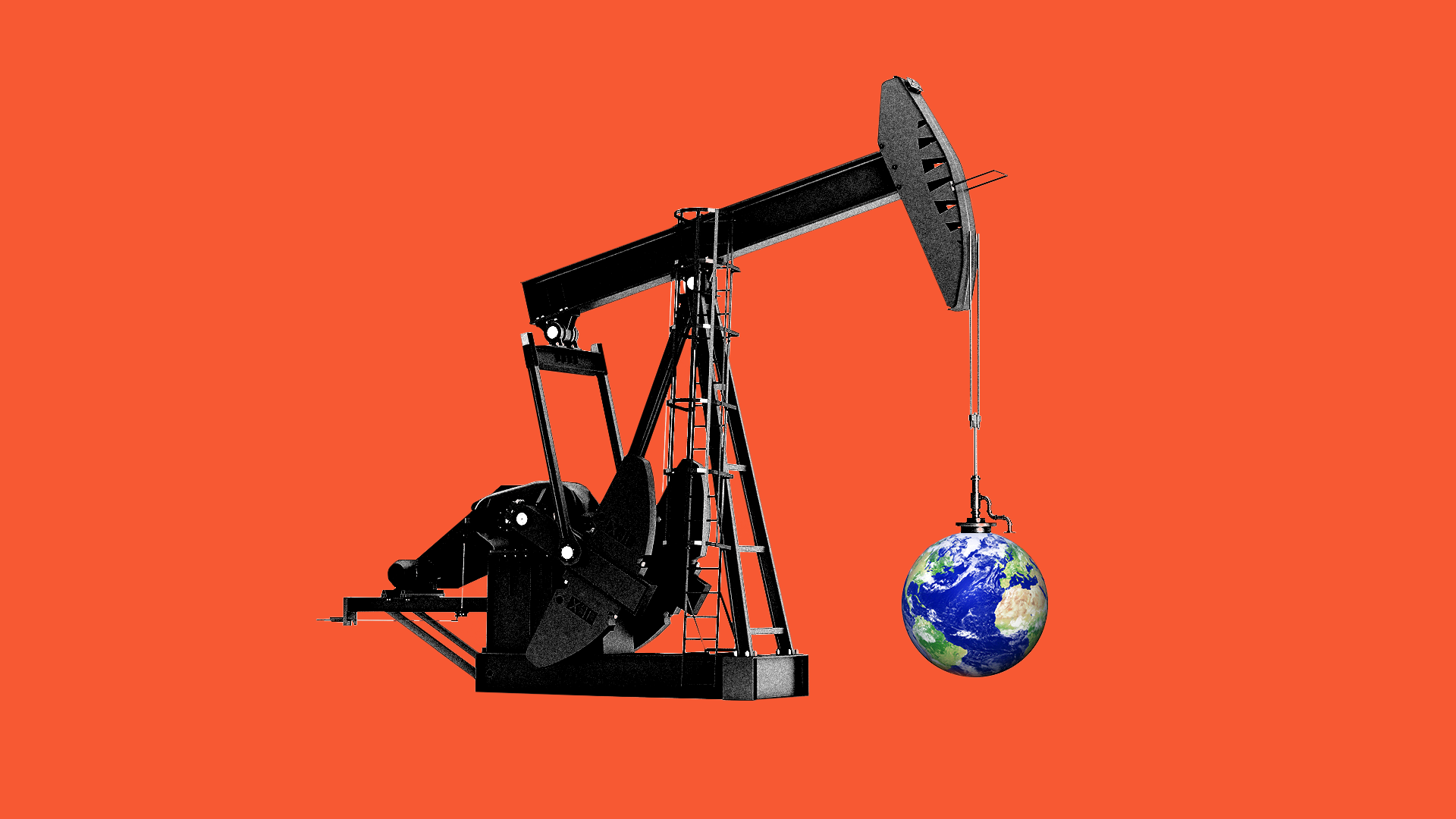 A new report by the International Energy Agency shared exclusively with Axios (being released today) finds a provision in a recently passed U.S. tax law is poised to drive a record amount of investment to carbon capture, Axios' Amy Harder writes from Houston in her weekly "Harder Line" energy column:
Why it matters: Capturing carbon to extract oil seems counterintuitive to addressing climate change. But experts who have crunched the numbers say this technology is a necessary, if controversial, step.
The U.N. (among others) calls the technology essential to cutting emissions.
https://www.axios.com/newsletters/axios-am-c75aaf43-2af4-4aac-9a30-4cfa27ad3e7e.html?chunk=8#story8
8. "This is not gullibility; it is corruption"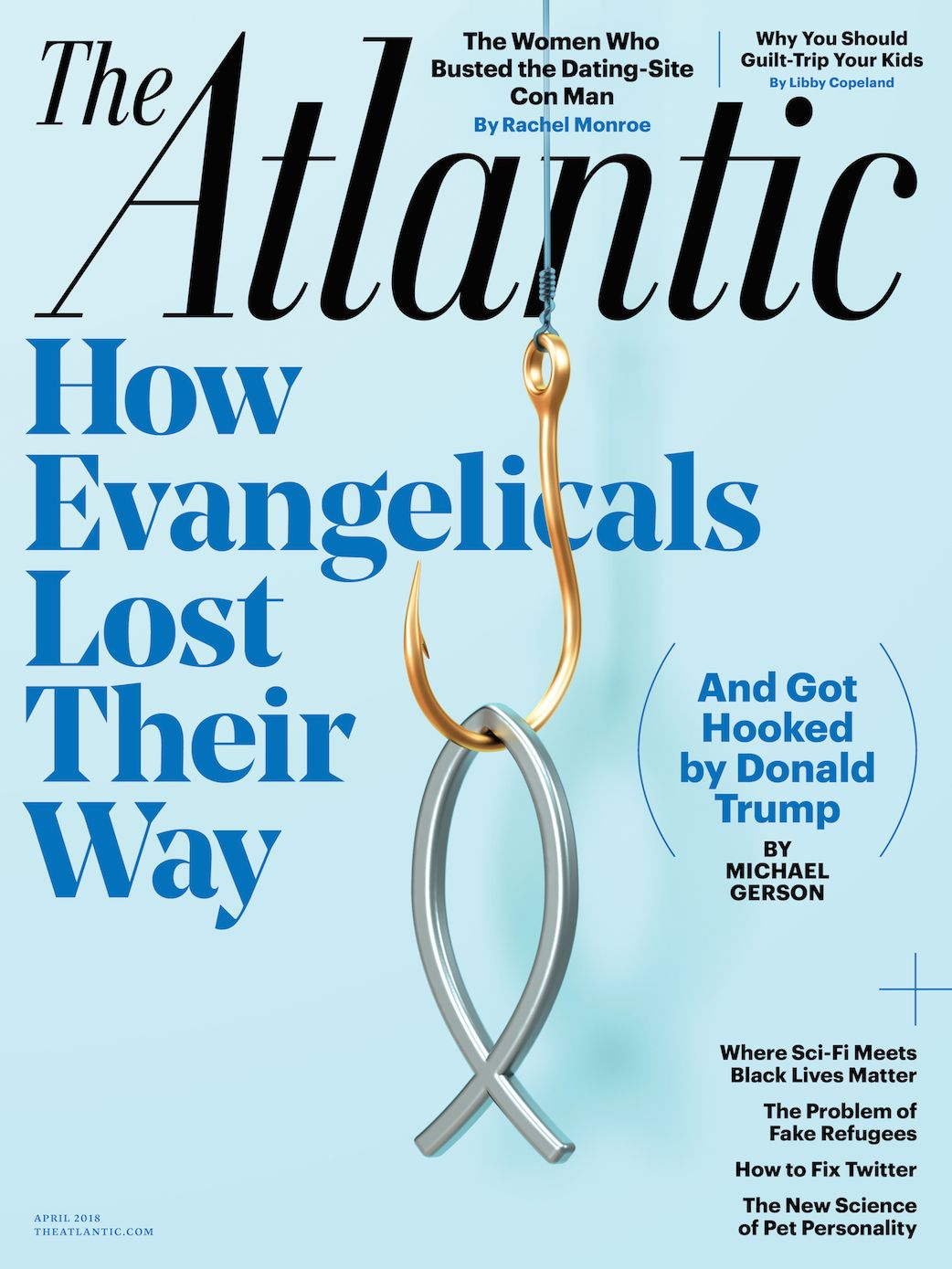 Courtesy The Atlantic
Michael Gerson, syndicated columnist and former top aide to George W. Bush, writes the cover story of the next issue of The Atlantic, "The Last Temptation ... How evangelicals ... became an anxious minority seeking political protection from the least traditionally religious president in living memory":
The gist: "One of the most extraordinary things about our current politics — really, one of the most extraordinary developments of recent political history — is the loyal adherence of religious conservatives to Donald Trump. The president won four-fifths of the votes of white evangelical Christians. This was a higher level of support than either Ronald Reagan or George W. Bush, an outspoken evangelical himself, ever received."
Why it matters: "It is difficult to see something you so deeply value discredited so comprehensively. Evangelical faith has shaped my life, as it has the lives of millions. Evangelical history has provided me with models of conscience. Evangelical institutions have given me gifts of learning and purpose. Evangelical friends have shared my joys and sorrows. And now the very word is brought into needless disrepute."
P.S. The N.Y. Times' second "most viewed" and "most tweeted" story this weekend was a Saturday front-pager, "A Quiet Exodus in White Evangelical Churches ... Why Black Worshipers Are Leaving," by Campbell Robertson from Fort Worth.
The "most viewed" and "most tweeted"? Sam Dolnick's Sunday Styles cover story from Glouster, Ohio, "The Man Who Knew Too Little: Upset by Trump's election, an Ohio man began an experiment. ... Living a liberal fantasy is complicated."
https://www.axios.com/newsletters/axios-am-c75aaf43-2af4-4aac-9a30-4cfa27ad3e7e.html?chunk=9#story9
9. Tracking power: Ivanka's balancing act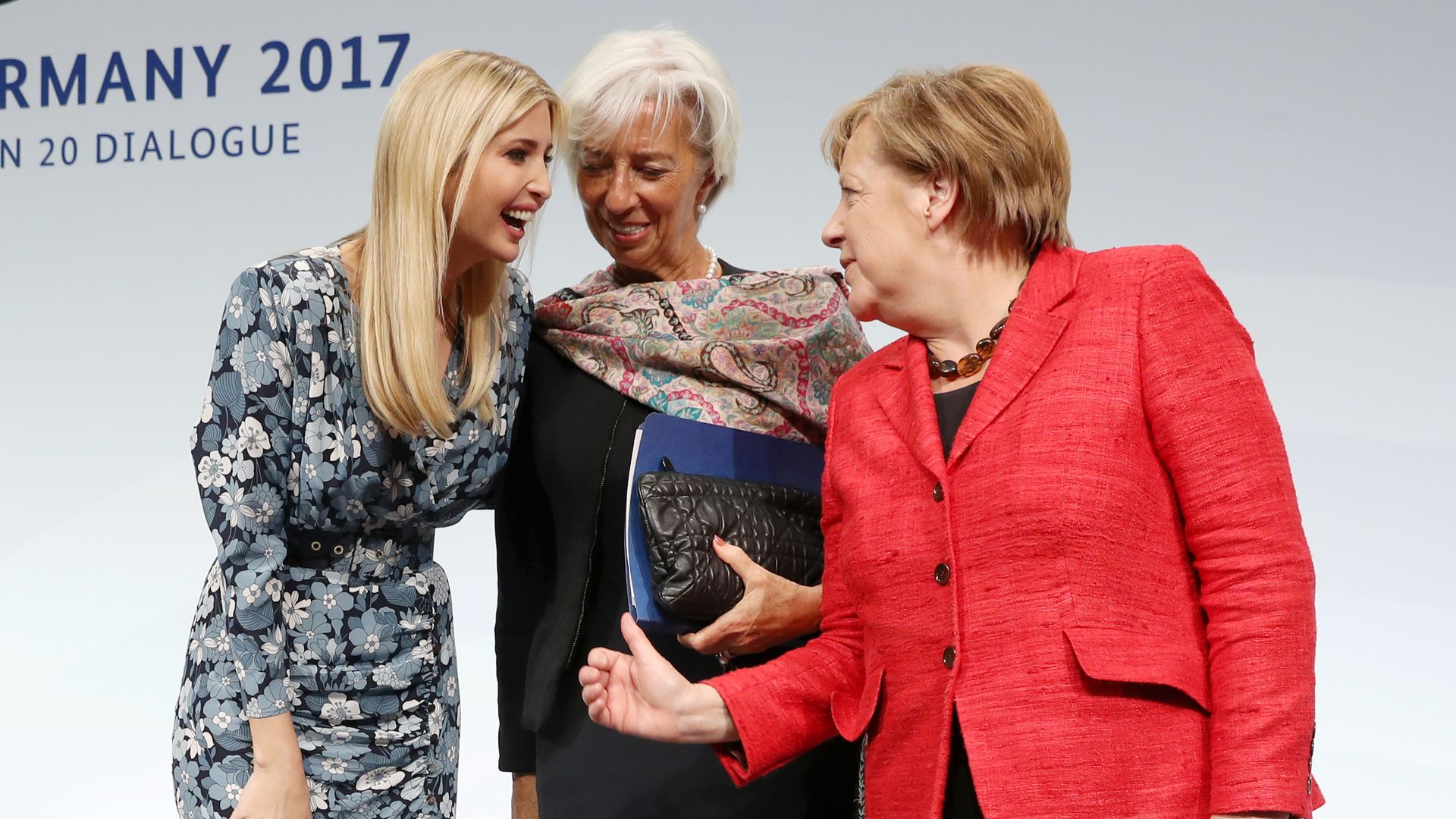 Ivanka Trump "has privately said she was naive when she first came to Washington ... unprepared for the palace infighting," the WashPost's Ashley Parker and Phil Rucker write in a front-pager:
"It was not until the hiring of White House spokesman Josh Raffel last April that she and Kushner aggressively moved to protect their reputations."
"By many accounts, her trip to South Korea [for the Olympics] was a success and arguably helped lay the groundwork for her father's surprise decision Thursday to talk with North Korean leader Kim Jong Un."
"Ivanka ... sat down with The Post in her office on the West Wing's second floor — a tucked-away modernist oasis of bright white and clean lines — for two interviews on back-to-back days in late February, portions of which were off the record."
"Ivanka argues that every issue she has championed is also a policy her father campaigned on and pushed in office. Paid family leave, for instance, is far from a Republican rallying cry, but it is something Trump mentioned on the campaign trail and in both of his addresses to Congress."
https://www.axios.com/newsletters/axios-am-c75aaf43-2af4-4aac-9a30-4cfa27ad3e7e.html?chunk=10#story10
10. 1 March thing
All four of the three-week March Madness tournament's No. 1 seeds — Virginia, Villanova, Kansas, Xavier — have been caught up in allegations of rule-breaking that have come up through an FBI investigation, AP's Eddie Pells points out:
"No fewer than a dozen of the 68 programs who kick off the tournament this week have had their names mentioned in these reports."
Why it matters: "There's an undeniable chance the team cutting down the nets in San Antonio on April 2 could be forced to forfeit its title a few years down the road, after the NCAA sorts through the damage."
Bracketology ... ESPN ranks all 68 teams, from "No real chance" to the top 10, "Your future national champion is (probably) here."
Top four: Villanova, Virginia, Duke, Michigan State.