Axios AM
September 16, 2019
🌞 Good Monday morning! Today's Smart Brevity™ count: 1,058 words ... 4 minutes.
If this email was forwarded to you, please sign up here for Axios AM and PM.
1 big thing: The 3 villains of Dems' 2020 plan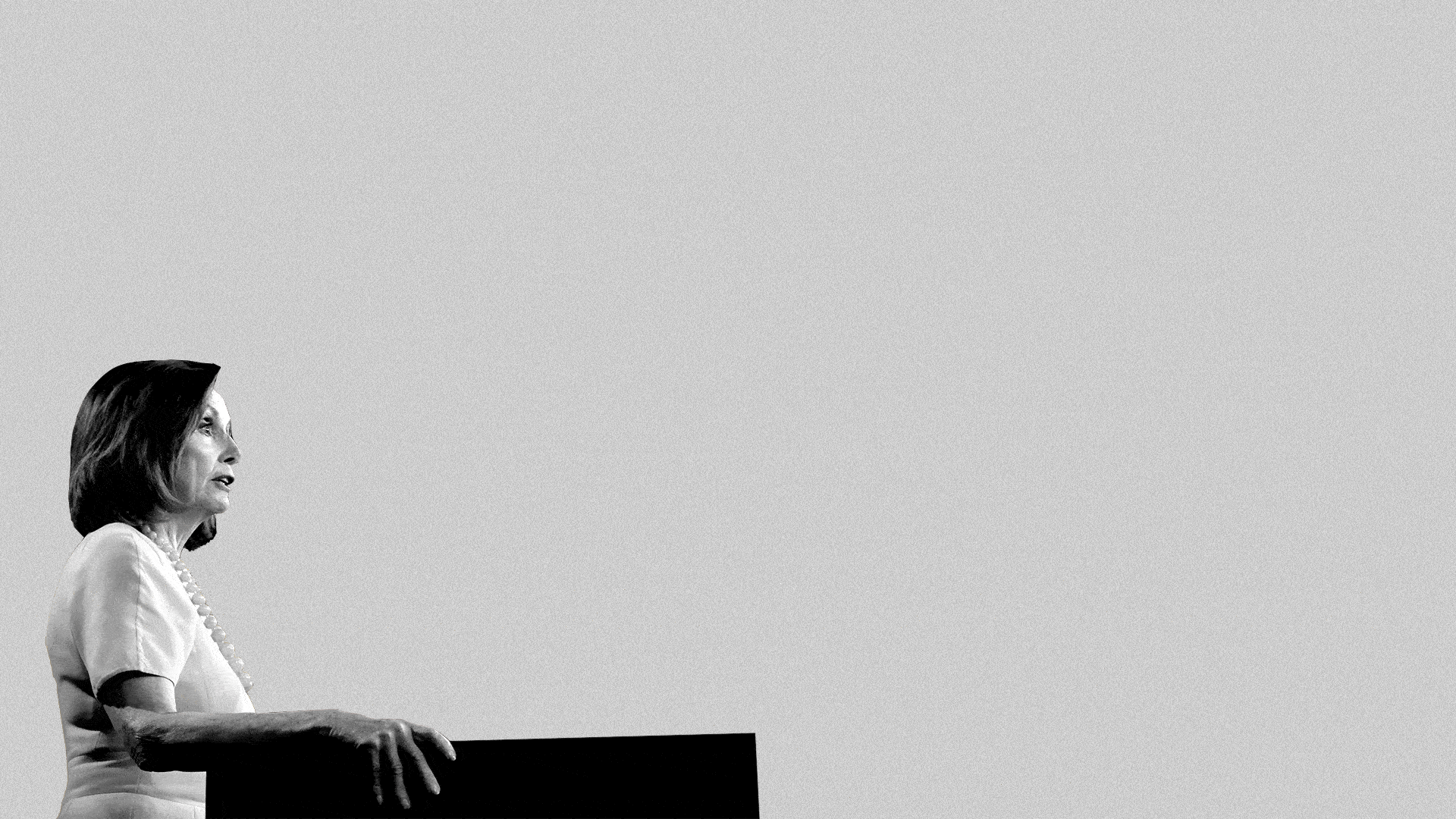 Democrats plan to portray President Trump, Justice Brett Kavanaugh and Senate Majority Leader Mitch McConnell as the three villains defining the three branches of government for the 2020 campaign.
Why it matters: Each of these white men, they will argue, symbolizes Republican corruption and rule-bending.
The three targets are already apparent:
House Speaker Nancy Pelosi has told advisers it's hard to move the public mood on Trump alone — and will urge her caucus to crank up anti-McConnell attacks, Axios' Alayna Treene reports.
At least six 2020 candidates — Elizabeth Warren, Kamala Harris, Pete Buttigieg, Cory Booker, Beto O'Rourke and Julián Castro — yesterday called for Kavanaugh's impeachment after the N.Y. Times published "new information about allegations of sexual misconduct against him," according to a tally by Axios' Alexi McCammond. Democratic strategists are eager to revive #MeToo concerns as one way to rally female voters.
Trump, of course, will be the central target, and several campaigns are trying to follow the Joe Biden/Kamala Harris approach of focusing on the president as much as their rivals. 
Pelosi's coming focus on McConnell emerged from Democratic divisions over how to run against the president, plus their fears that "Trump fatigue" could give their attacks diminishing returns.
Pelosi has relentlessly reminded Democrats that the party regained the House majority in 2018 by focusing on issues (particularly health care), not by bashing Trump.
She's still cautioning against impeachment, even though the majority of the caucus now supports an inquiry.
Between the lines: Pelosi believes there's a ceiling on how much the party can shift public opinion on Trump, aides say, noting that his approval rating has remained steady.
But demonizing McConnell "is something even the more moderate Democrats can glom onto," one aide said: "He's seen as the face of obstruction and Trump's enabler."
2. Trump threatens Iran: "Locked and loaded"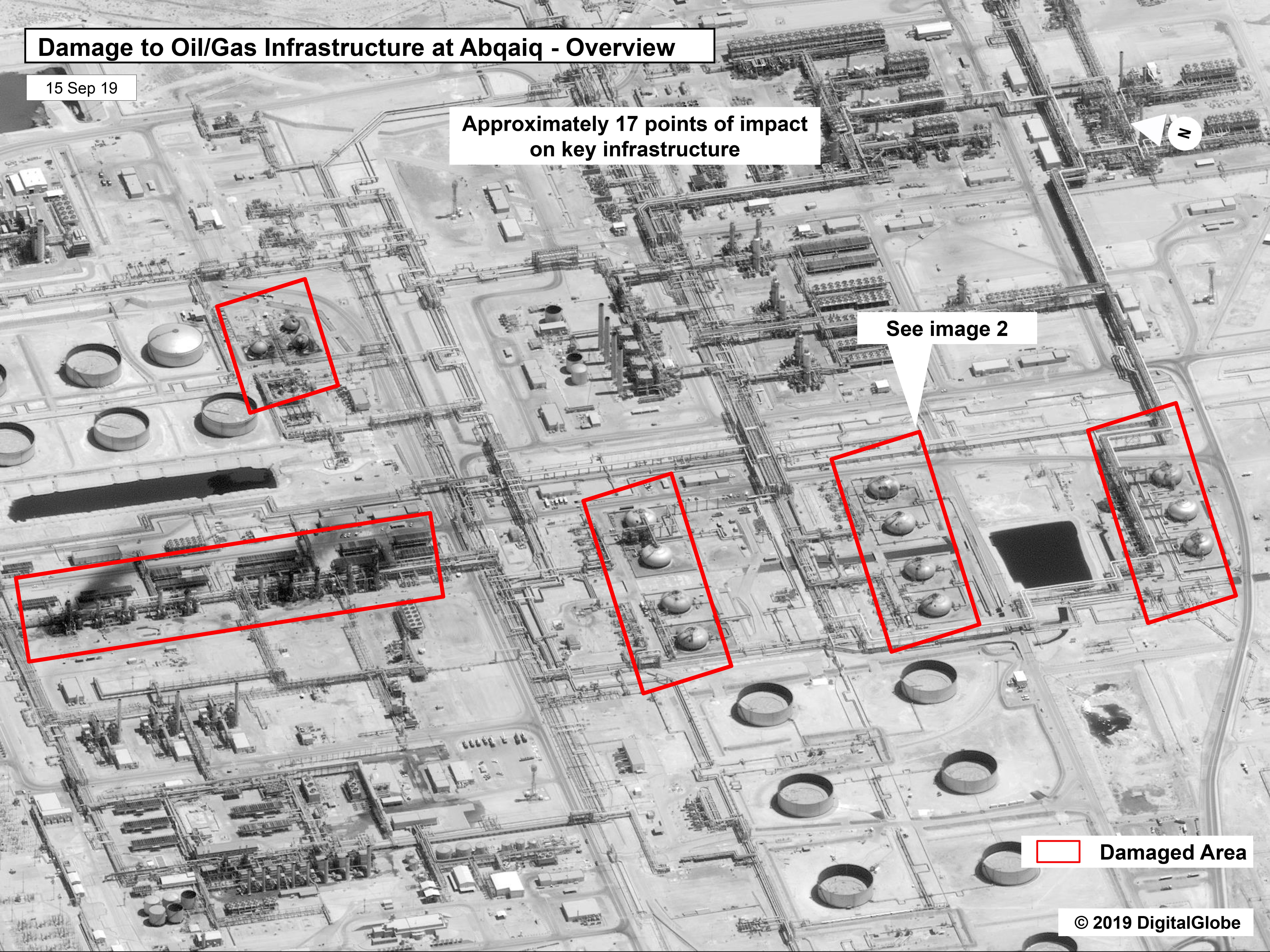 A day after Secretary of State Mike Pompeo blamed Iran for the drone attacks on Saudi Arabian oil plants, President Trump tweeted: "There is reason to believe that we know the culprit, are locked and loaded depending on verification."
Iran retorted that it was ready for "full-fledged" war. (Reuters)
Why it matters: The attacks "provide stark evidence of the vulnerability of global crude supply in an age of disruptive technologies," Bloomberg reports.
"From remote-controlled drones to anti-ship mines and computer worms, hostile parties have employed an unpredictable array of asymmetric weaponry to confound one of the best-equipped militaries in the Middle East."
3. Breaking overnight: Biggest auto strike in 12 years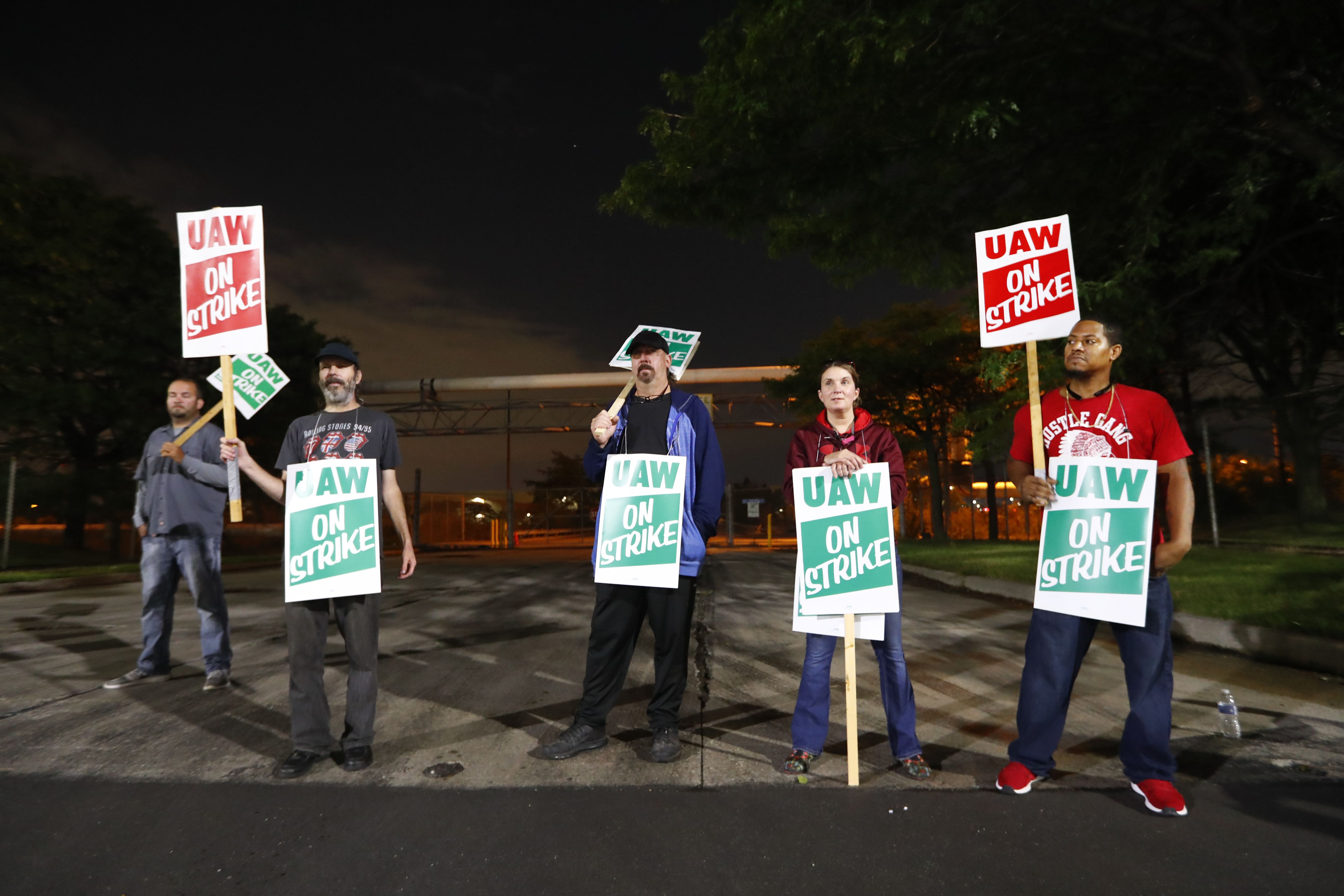 In the first UAW strike in 12 years, about 46,000 hourly autoworkers are walking off GM factory floors and joining picket lines.
The strike shuts down 33 manufacturing plants in nine states across the U.S., plus 22 parts distribution warehouses. (AP)
The context: UAW's GM members are steaming about GM's November decision to "unallocate" five plants in the U.S., Axios' Joann Muller reports from Detroit.
UAW sued GM for violating a labor agreement, saying the company was using semantics to idle plants.
The UAW is demanding fairer wages, affordable health care, profits, job security and a path to permanent positions for temporary employees.
GM, the largest U.S. automaker, said in a statement that it is still willing to work to reach a deal to build "a strong future for our employees and our business."
President Trump tweeted: "Here we go again with General Motors and the United Auto Workers. Get together and make a deal!"
4. Pic du jour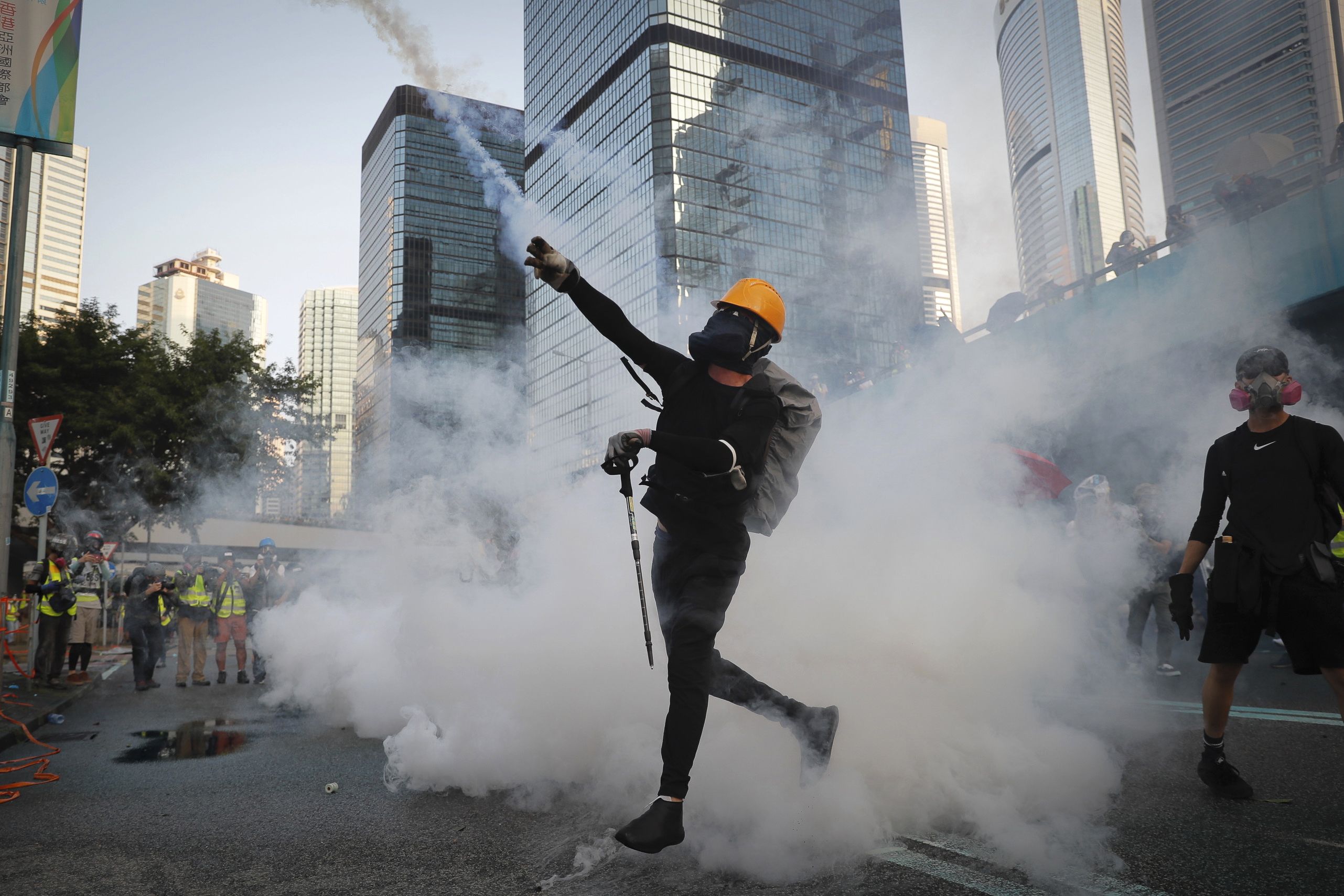 In Hong Kong, the protests are back — and violent.
And now, some of the pr0-democracy demonstrators are wearing masks — "masked mobs," the South China Morning Post, the English-language paper in Hong Kong, called them.
Above, an anti-government protester throws back a tear gas canister fired by the police during a demonstration near the Central Government Complex in Hong Kong.
5. ☠️ Warning: Vapes, edibles may be spiked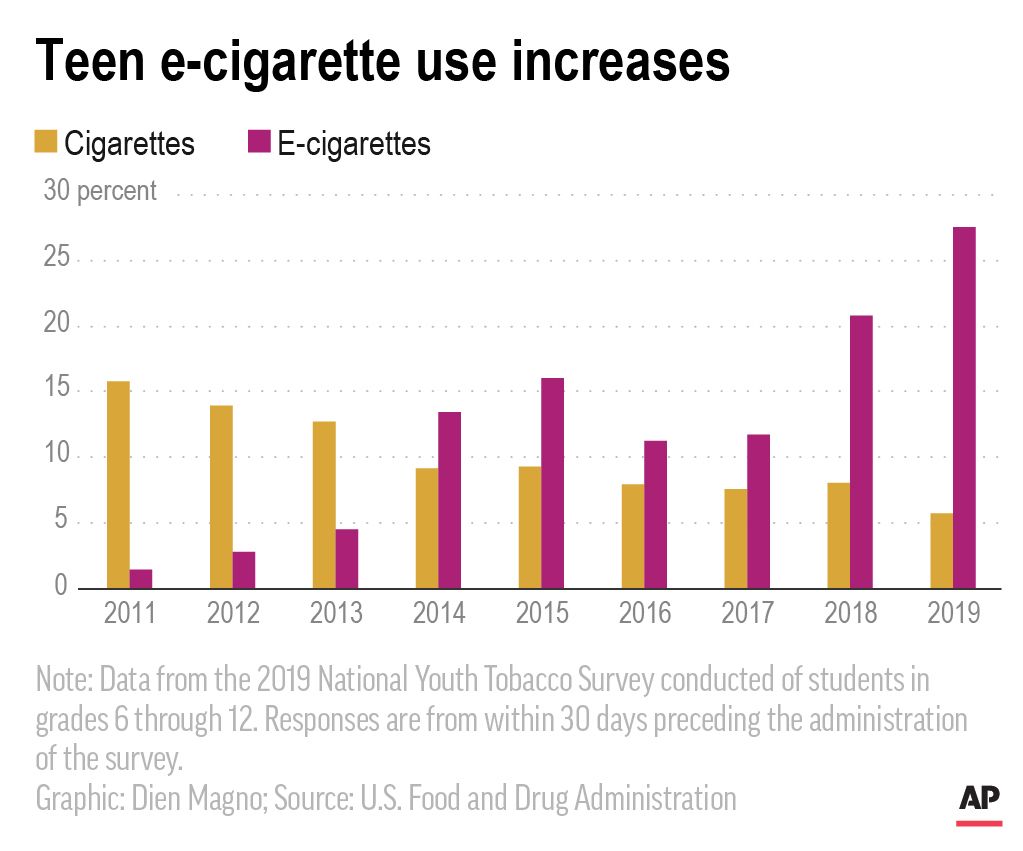 Crooks are cashing in on the CBD craze by substituting cheap and illegal synthetic marijuana for natural CBD in vapes and edibles such as gummy bears, an AP investigation found.
AP commissioned lab tests of 30 vape products sold as CBD around the country, with a focus on brands that authorities or users flagged as suspect.
Ten of the 30 contained types of synthetic marijuana — drugs commonly known as K2 or spice that have no known medical benefits — while others had no CBD at all.
"It's Russian roulette," said James Neal-Kababick, director of Flora Research Laboratories, which tested the products.
6. Green hypocrisy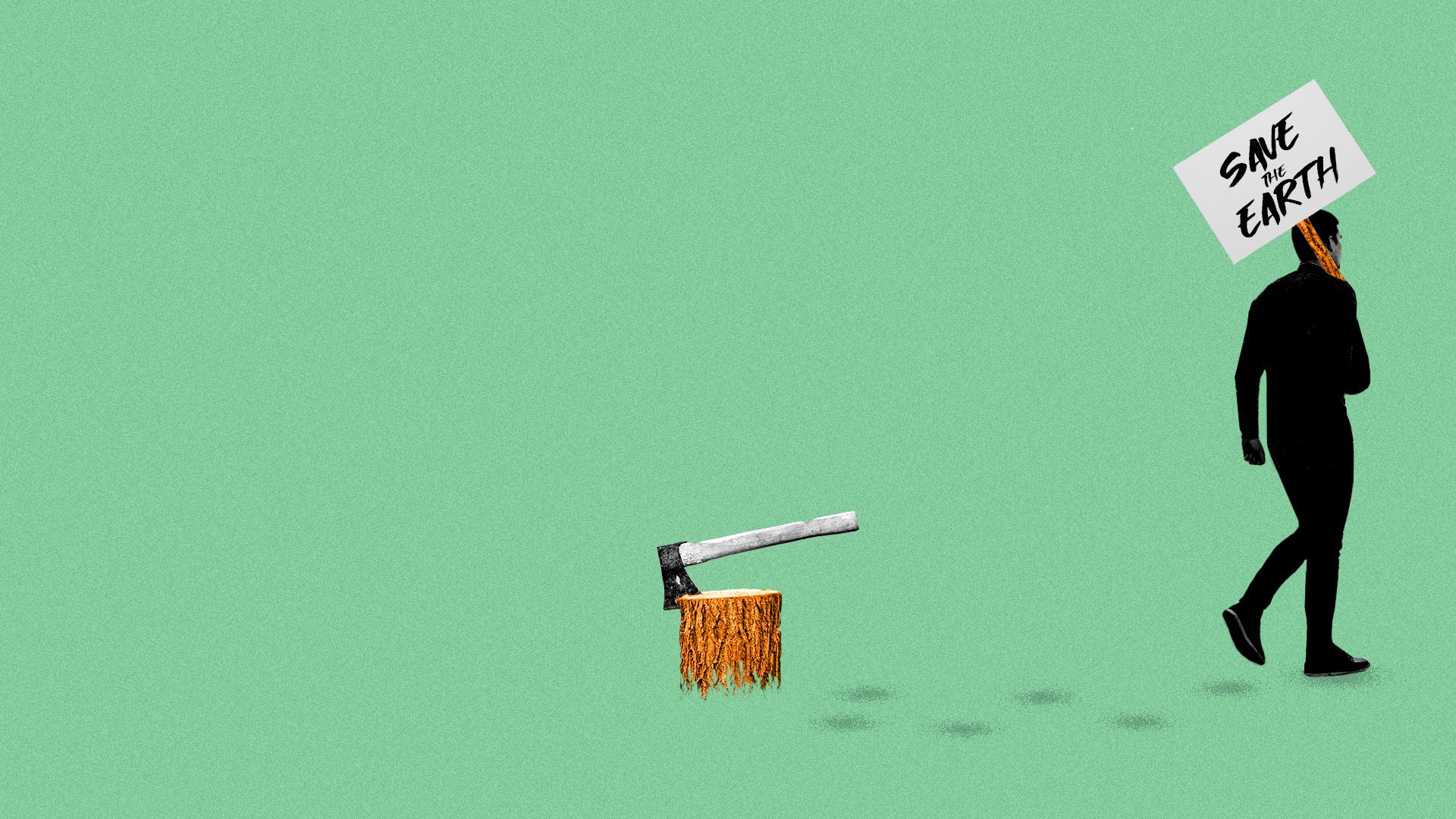 Thousands of environmental activists and politicians are descending on New York City in the coming days for rallies and a major summit. Almost certainly, they will use fossil fuels to get there, writes Axios' Amy Harder in her "Harder Line" column.
The big picture: "Flight shaming" is near the top of the list of climate hypocrisy charges. Jet-fueled airplanes account for just 2% of global carbon dioxide emissions, but on a per-ton basis, it's one of the most carbon-intensive activities individuals can choose.
7. Trail pic: Biden in Birmingham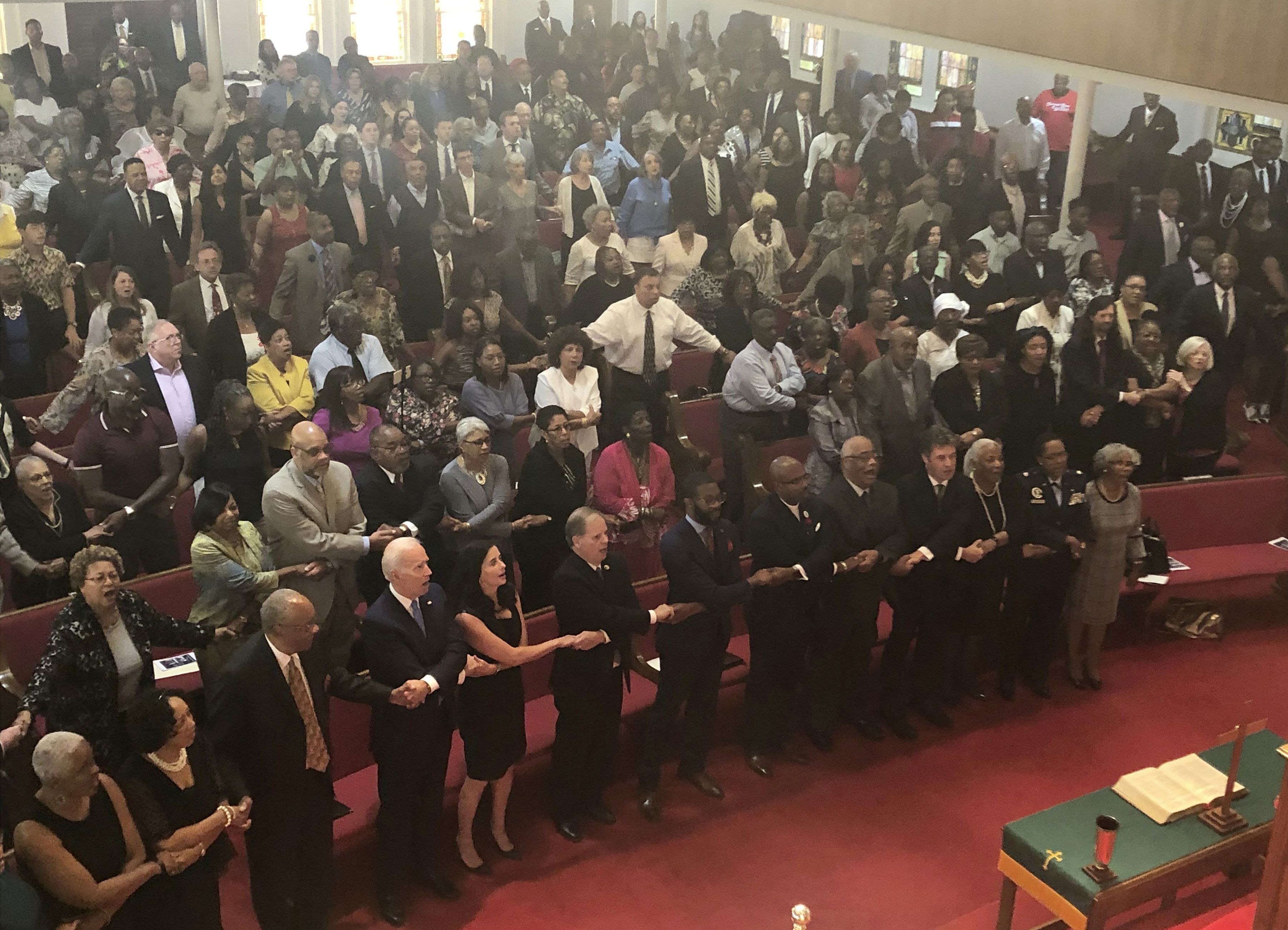 Joe Biden (left front in photo above) joins the congregation of 16th Street Baptist Church in Birmingham, Ala., in singing "We Shall Overcome," on the 56th anniversary of a KKK bombing at the church that killed four black girls during the height of the civil rights movement.
Biden, warning about "the domestic terrorism of white supremacy," said about racism during 20 minutes at the pulpit: "Those who are white try ... but we can never fully understand." (AP)
8. The saddest stat: 0% of Afghans say they're thriving
9. Remembering Ric Ocasek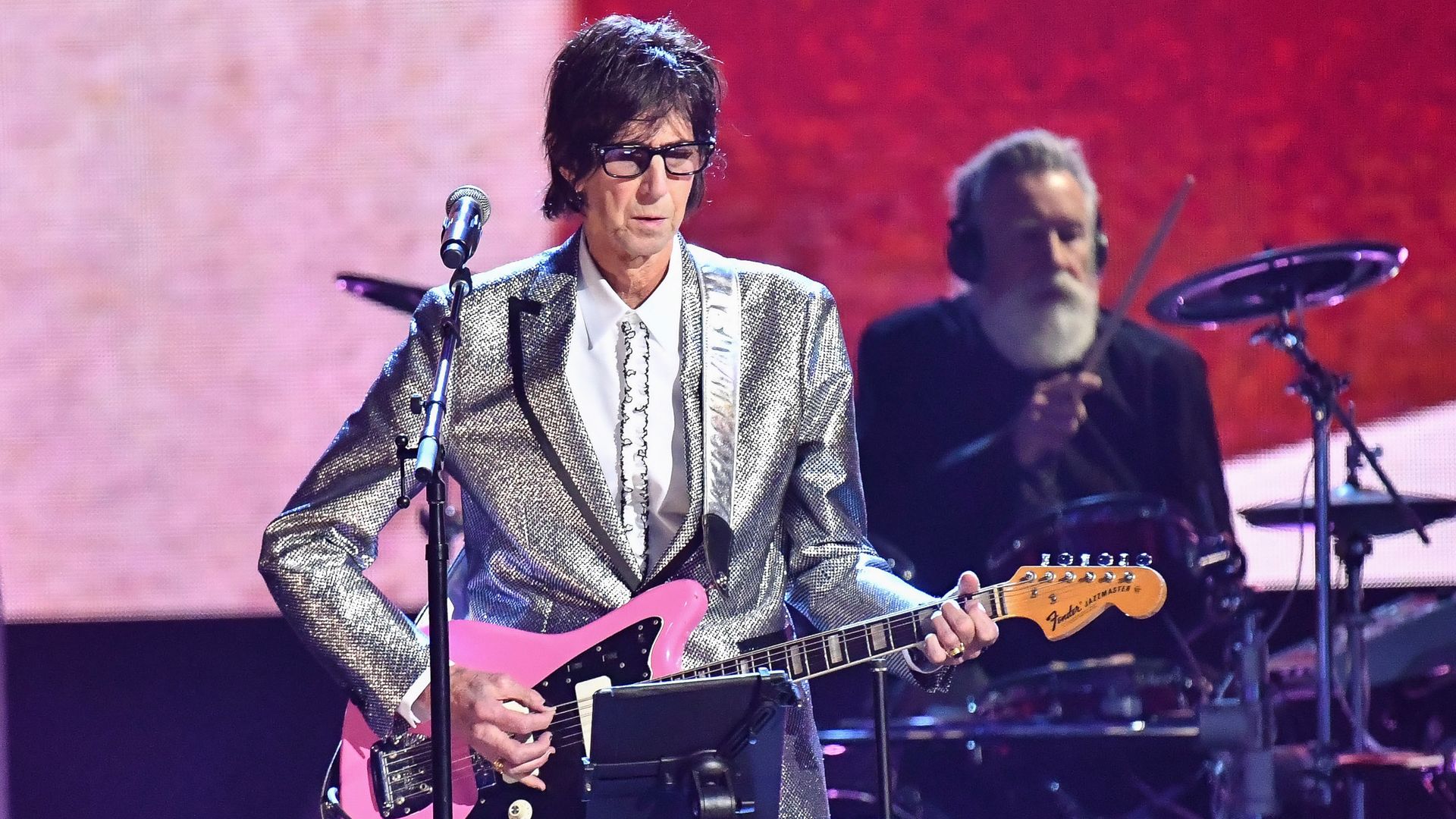 "Ric Ocasek, the songwriter, rhythm guitarist and lead singer for the Cars, was found dead on Sunday afternoon at his townhouse in Manhattan," writes the N.Y. Times.
Why he matters: His music "merged a vision of romance, danger and nocturnal intrigue and the concision of new wave with the sonic depth and ingenuity of radio-friendly rock."
"The Cars managed to please both punk-rock fans and a far broader pop audience, reaching into rock history while devising fresh, lush extensions of it."
10. 1 🎵 thing: New Live Aid for digital globe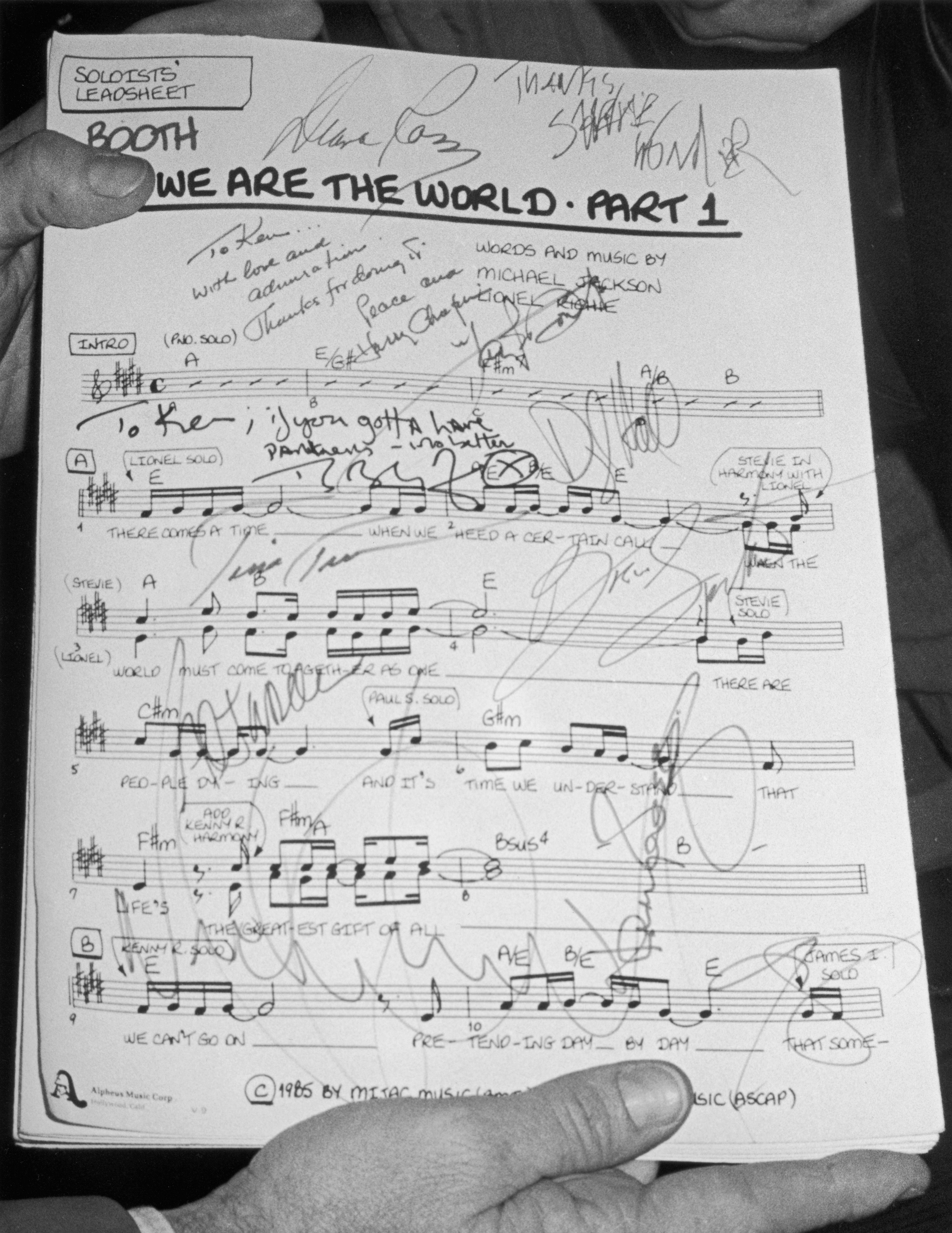 Global Citizen — in partnership with Teneo, the global CEO advisory firm — today will announce a 10-hour, five-continent philanthropic concert on Sept. 26, 2020, that aims to be the largest and most viewed "cause event" ever.
The concert will culminate a yearlong "Global Goal Live: The Possible Dream," a drive to raise billions from philanthropy, business and governments toward UN Global Goals in the world's poorest 59 countries.
The goals: "Help end extreme poverty, tackle climate change and reduce inequality."
The context: "Global Goal Live" is billed as a digital-age successor to Live Aid,
the celebrity-studded, transcontinental, 16-hour concert for African famine relief in 1985 — 34 years ago.
📱Have a great week. Please invite your friends to sign up here for Axios AM and PM.