Axios AM
February 18, 2021
❄️ Wishing safety to the more than 1 million Americans waking up without power. (Worst hit: Texas, Mississippi, Louisiana, Oregon, Kentucky.)
Today's Smart Brevity™ count: 1,172 words ... 4½ minutes.
💉 Axios today debuts a Get Smart video short course series on vaccines. Axios journalists show how vaccines work and how they're tested. Get your free dose here. 
🔭 Driving the day: NASA expects to receive confirmation of a rover's landing on Mars around 3:55 p.m. EST. Latest update. ... Full coverage in Axios PM.
1 big thing: America's can't-do spirit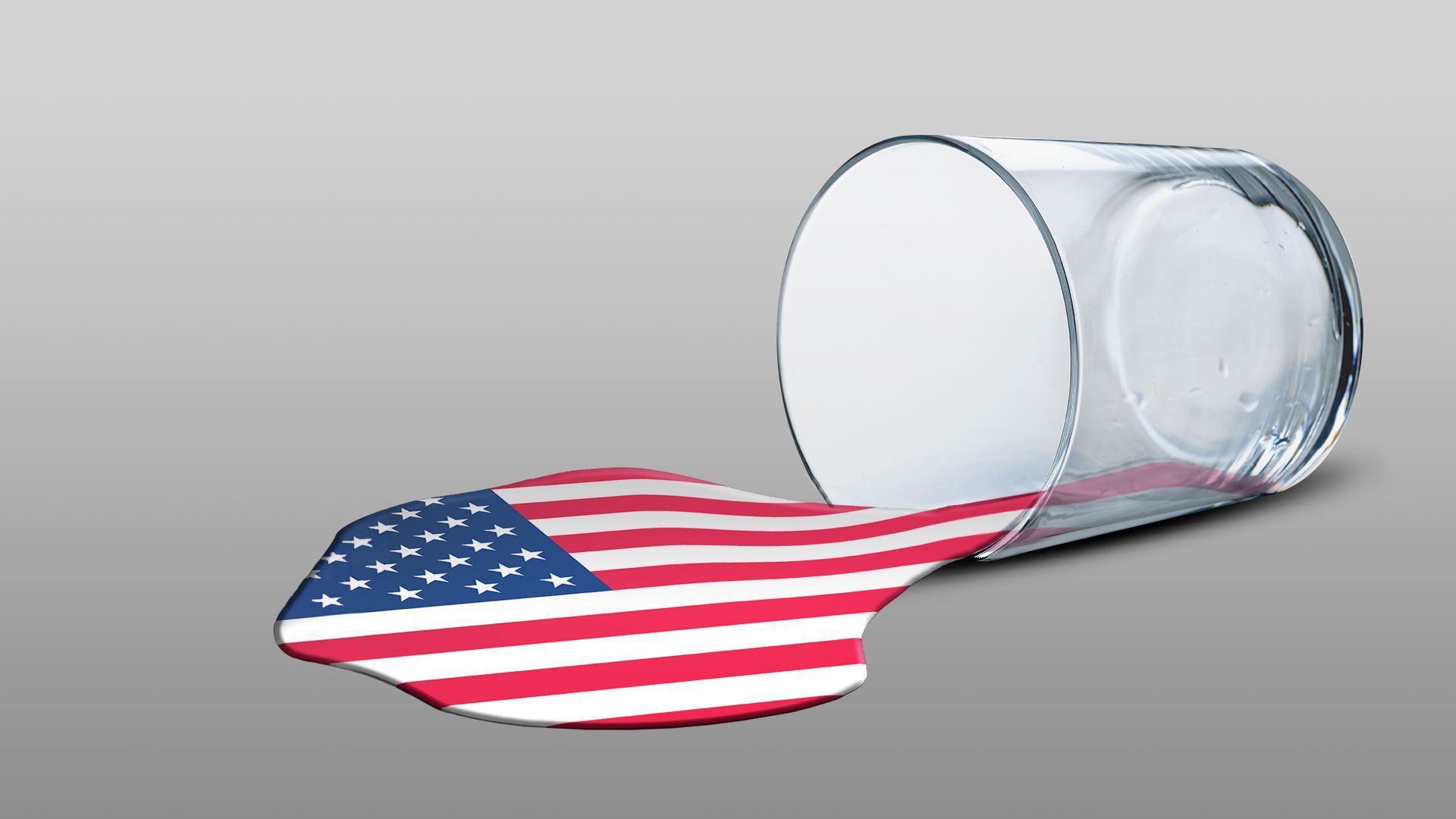 The Texas power failure is the latest in a series of disasters that will be harder to fix — or prevent from happening again — because Americans are retreating to partisan and cultural corners instead of trying to solve problems.
From COVID to the election fallout to the utter collapse of Texas' electric grid, America is no longer showing the rest of the world how to conquer its biggest challenges, Axios managing editors David Nather and Scott Rosenberg write.
Instead, there's always another uncivil war to be fought — even when democracy, global health and now climate change are on the line.
Why it matters: Between extreme weather events, a pandemic and an attack on democracy itself, America has been pummeled with the kinds of existential disasters that usually come along once every 100 years.
Texas has never been prepared for extreme winter — or, really, any winter. But now the consequences of its decisions, especially its independent power grid, have become inescapable. So what were the first instincts of the partisan warriors as millions of Texans waited in freezing, dark houses?
Gov. Greg Abbott (R) singled out the loss of wind and solar power, and argued that "the Green New Deal would be a deadly deal for the United States of America" — even though breakdowns in thermal sources of energy, especially natural gas, were a bigger factor, The Texas Tribune reports.
Democrats, including Julián Castro and Beto O'Rourke, piled on Abbott.
Some reasons for optimism:
People are finally getting vaccinated, and there are more doses on the way.
Coronavirus cases, hospitalizations and deaths are all going down in the U.S.
The Capitol attack will be investigated by a 9/11-style commission.
2. New overnight: Life expectancy falls 1 year
The pandemic drove life expectancy in the U.S. to its lowest level since 2006, Axios' Marisa Fernandez writes from preliminary CDC data.
U.S. life expectancy was about 78 years in the first half of 2020. In 2019, it was roughly 79 years. (An asterisk: The preliminary data don't account for seasonal fluctuations in the death rate, and more people die in winter.)
Men can expect to live an average of 75 years, compared to 81 years for women. Both lost about a year off of their life expectancy in the first months of the pandemic.
It's the largest drop since World War II, the N.Y. Times reports.
Between the lines: Racial disparities in life expectancy widened in the first half of 2020. White Americans now live an average of six years longer than Black Americans, up from about a four-year difference in 2019.
3. 👢 Texas is sign of storms to come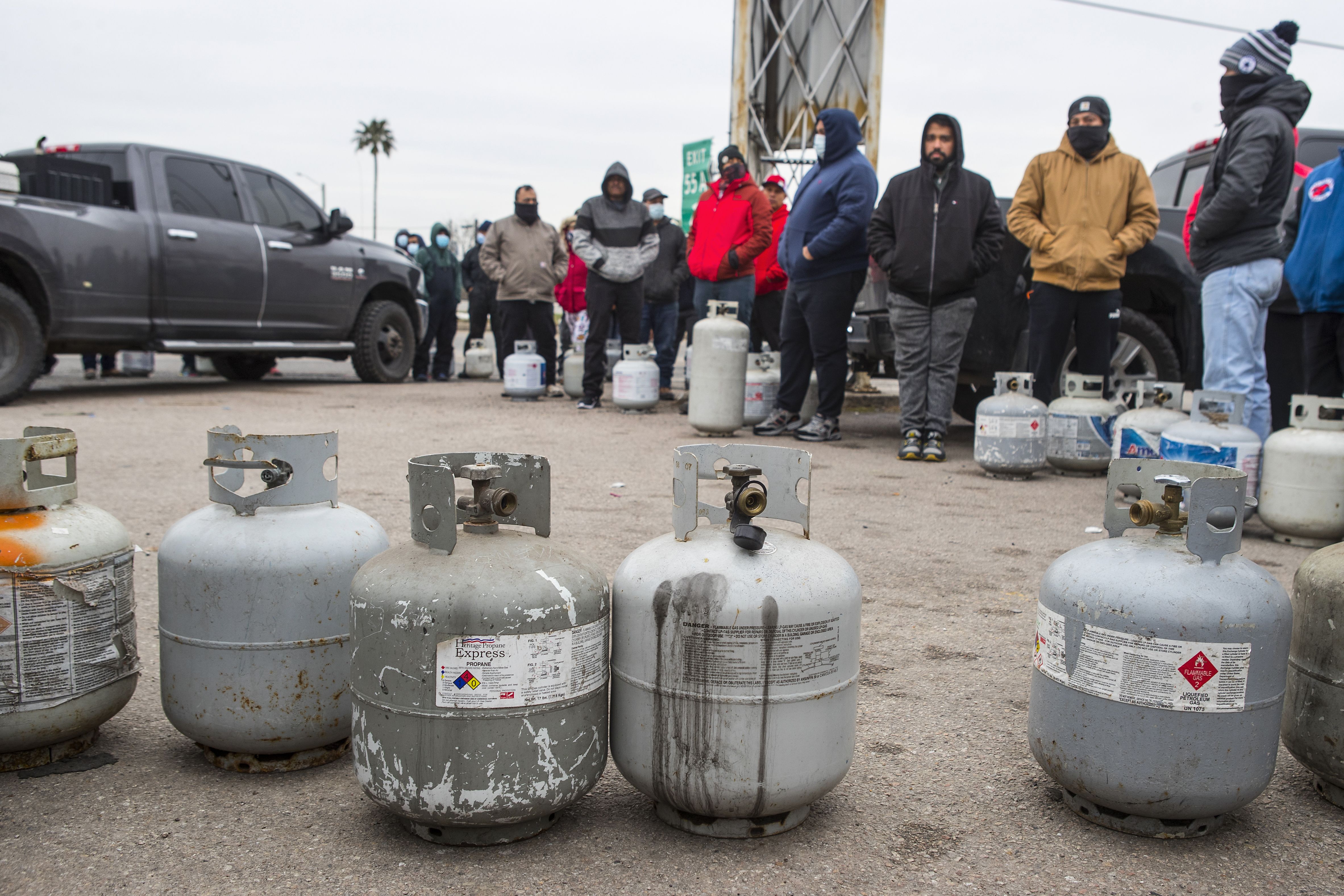 Deadly weather will be hitting the U.S. more often, experts said as Texas and other states battled winter storms that blew past the worst-case planning of utilities, governments and millions of shivering citizens, AP reports.
Why it matters: This week's storms fit a pattern of worsening extremes under climate change. Local, state and federal officials have failed to do nearly enough to prepare for greater and more dangerous weather.
At least two dozen people have died this week, including from fire or carbon monoxide poisoning while struggling to stay warm in their homes.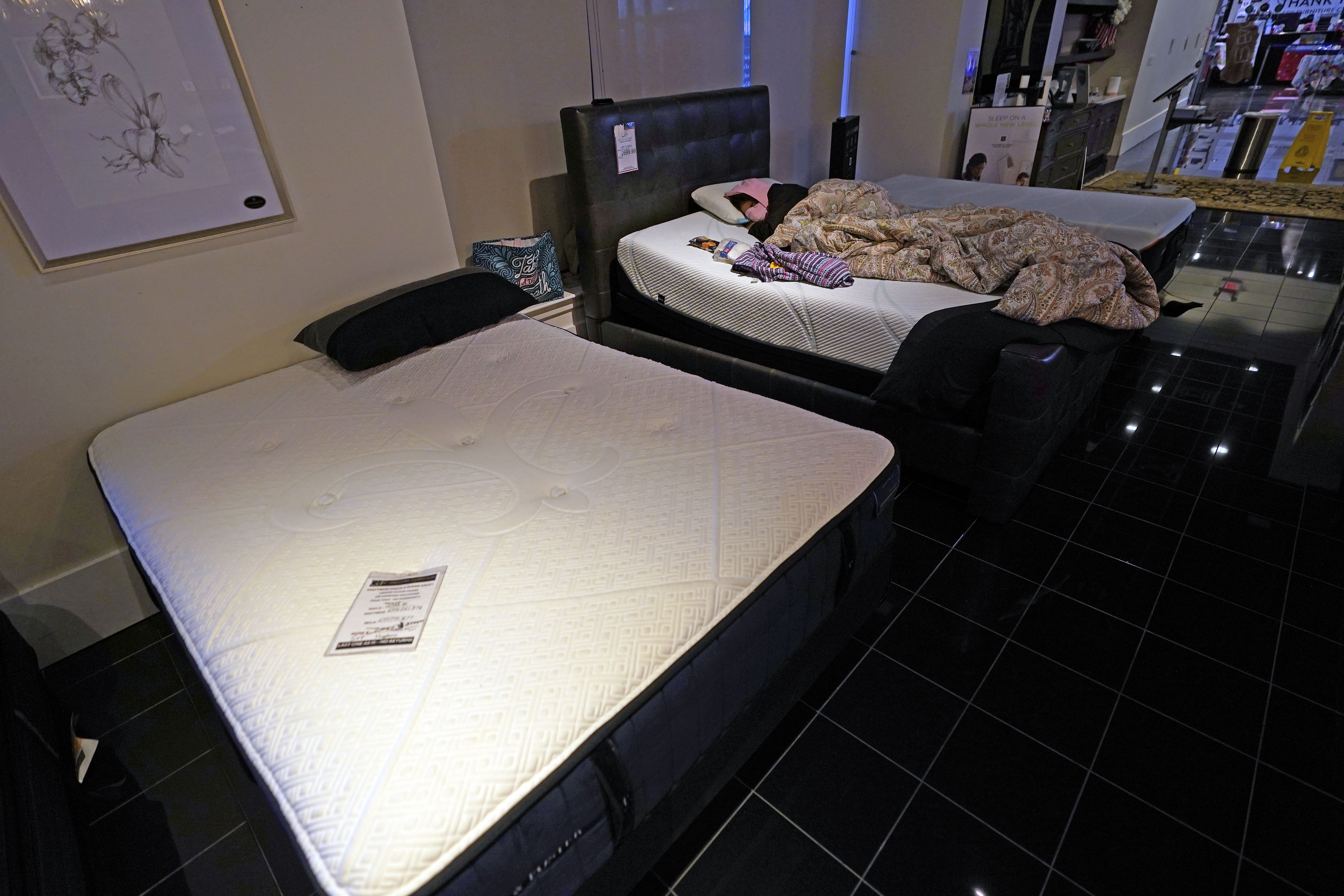 In Houston, Gallery Furniture owner Jim "Mattress Mack" McIngvale opened his main store as a shelter. People sat around dining room tables in the showroom, rested at fancy desks, reclined in big chairs and tried out the beds. Go deeper.
4. Our weekly map: Cases fall in 44 states
The pace of new coronavirus infections continued to plummet over the past week, Sam Baker and Andrew Witherspoon report.
Why it matters: This sustained drop is unambiguously good news. If the U.S. can keep it going, this progress will save lives, make it easier to safely reopen schools and businesses, and minimize the threat from variants.
The U.S. averaged roughly 82,000 new cases per day over the past week — a 24% drop from the week before. Cases have been falling at about that pace for weeks.
This is the first time since early November that the U.S. has averaged fewer than 100,000 cases per day.
5. Congress tries to sort GameStop blame
Regulators and the DOJ are looking into whether anything unlawful happened in the wild trading days when GameStop stock surged as much as 2,000% before falling back, Axios markets reporter Courtenay Brown writes.
The House Financial Services Committee joins the scrutiny today with a noon hearing chaired by Rep. Maxine Waters (D-Calif..)
Sticking points for lawmakers include payments for directing trades to the likes of Citadel Securities, the length of trade settlements, market manipulation (on and off Reddit), and the rise of platforms that make it easy to trade.
6. 🇦🇺 Australia law splits Google, Facebook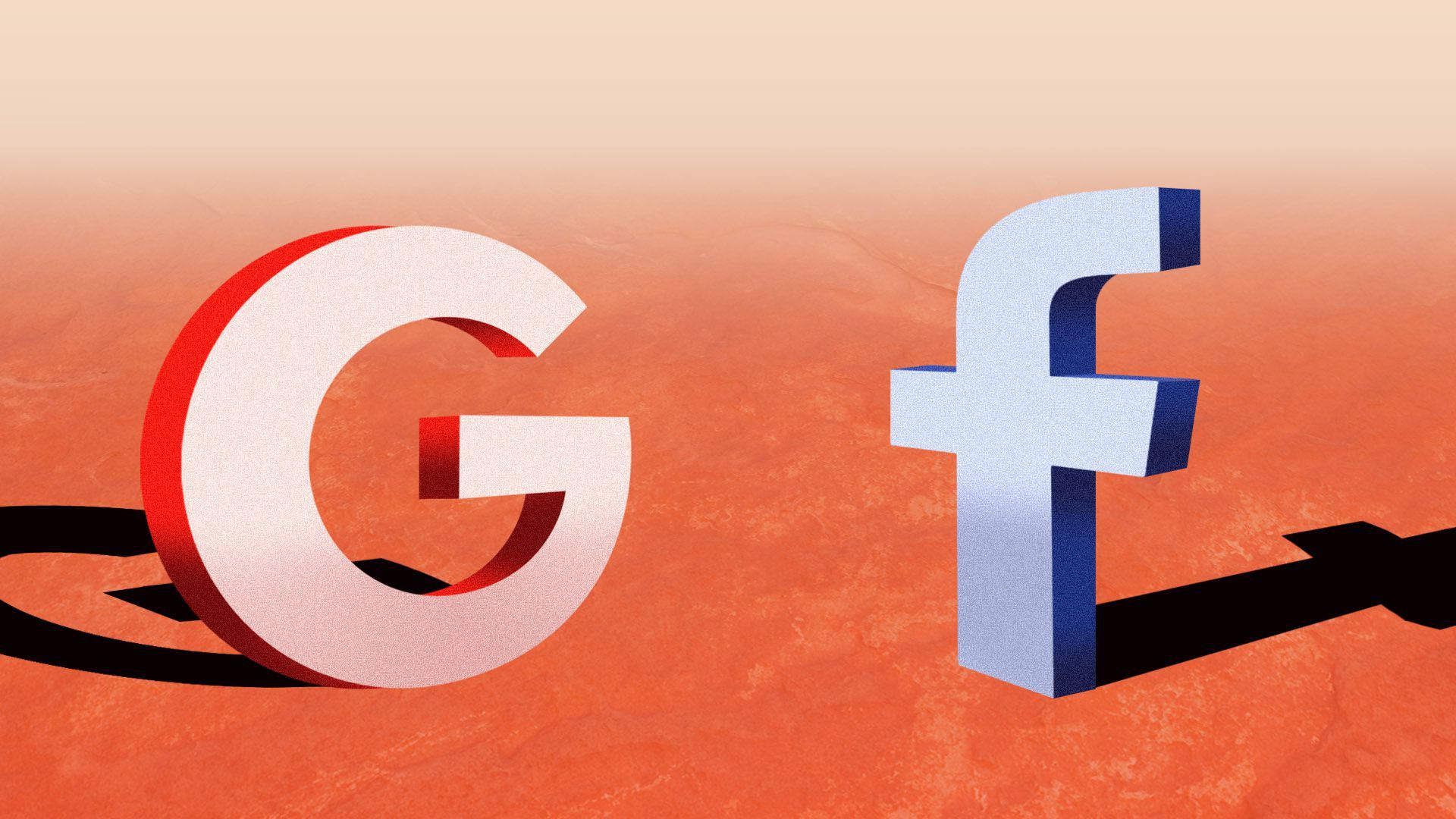 When the Australian government told tech platforms they had to start paying publishers for the headlines and links that fill their users' posts, Google caved but Facebook walked, Axios Media Trends anchor Sara Fischer writes.
7. 🎙️ "Golden EIB microphone" goes silent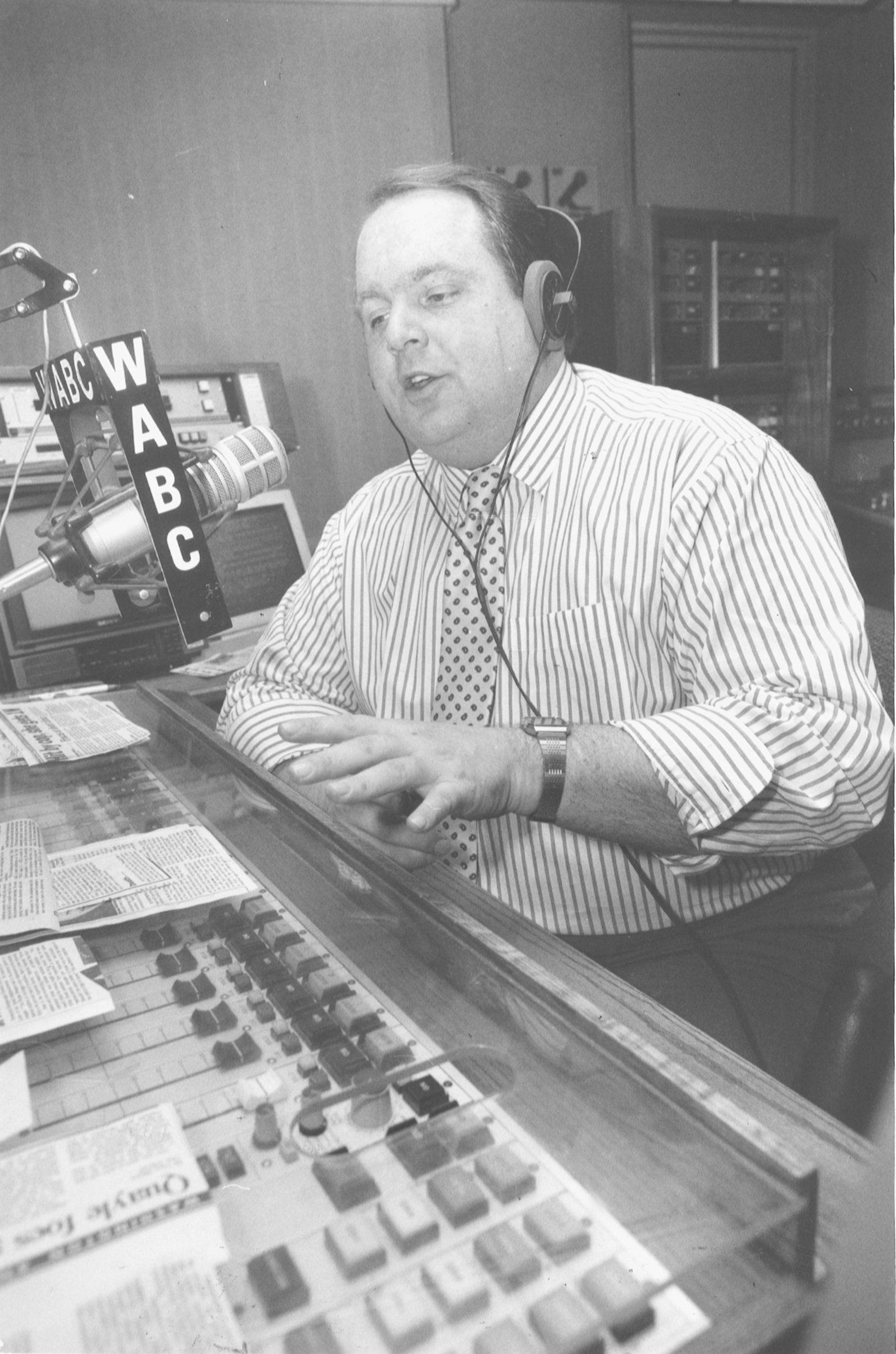 The impact of Rush Limbaugh — the "Doctor of Democracy," with "talent on loan from God," as he put it — on the radio industry can't be overstated, Axios Media Trends expert Sara Fischer tells me:
Limbaugh, who died yesterday at 70 after a battle with lung cancer, for many years was the nation's most listened-to radio broadcaster, with his "Excellence in Broadcasting" show drawing up to 15 million listeners per week.
The success of his show, after debuting nationally in 1988, paved the way for other conservative hosts — Glenn Beck, Sean Hannity, Mark Levin — leading to the conservative radio revolution of the 1990s and early 2000s. 
Ushering in many tactics now popular on the right, Limbaugh pushed the notion that the mainstream press — "the drive-by media," as he put it — was biased against conservatives.
Limbaugh called women "feminazis," a term now widely used by internet trolls, and was an early promoter of baseless conspiracies.
Go deeper: Even if you didn't listen, you lived in Rush's media world, AP's David Bauder writes.
8. States make it easier to clear criminal records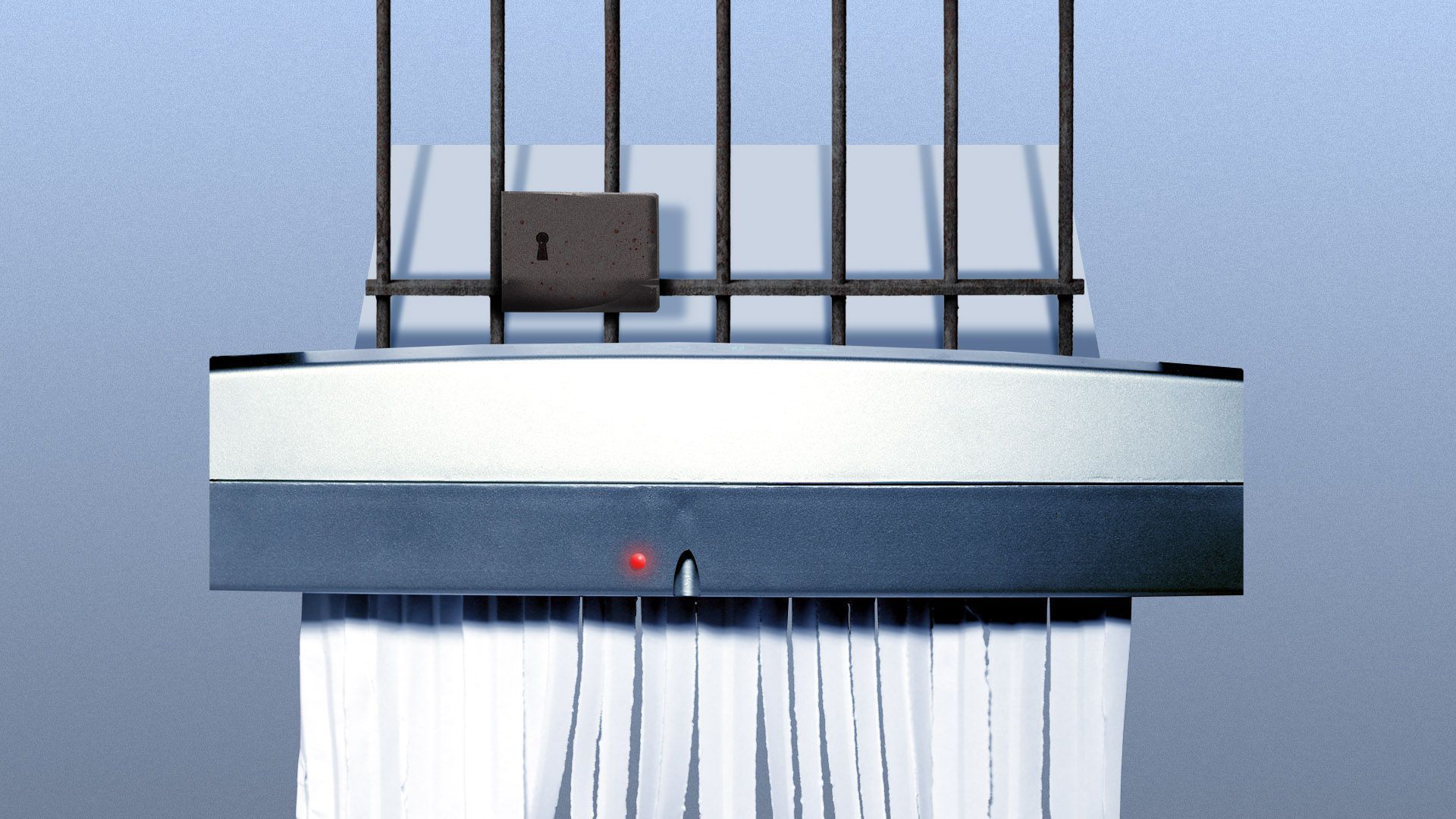 Michigan is poised to enact the nation's most lenient "expungement" law, loosening the criteria for having a crime erased from one's record — and other states may soon follow suit, Axios Cities mayor Jennifer A. Kingson writes.
Why it matters: In cities like Detroit, where a third of residents have felony or misdemeanor convictions that make it harder to get a job or rent a house, expungement paves the way to a higher income, better life prospects, and the joy of enhanced dignity.
9. First look: Nickelodeon unveils Lakota character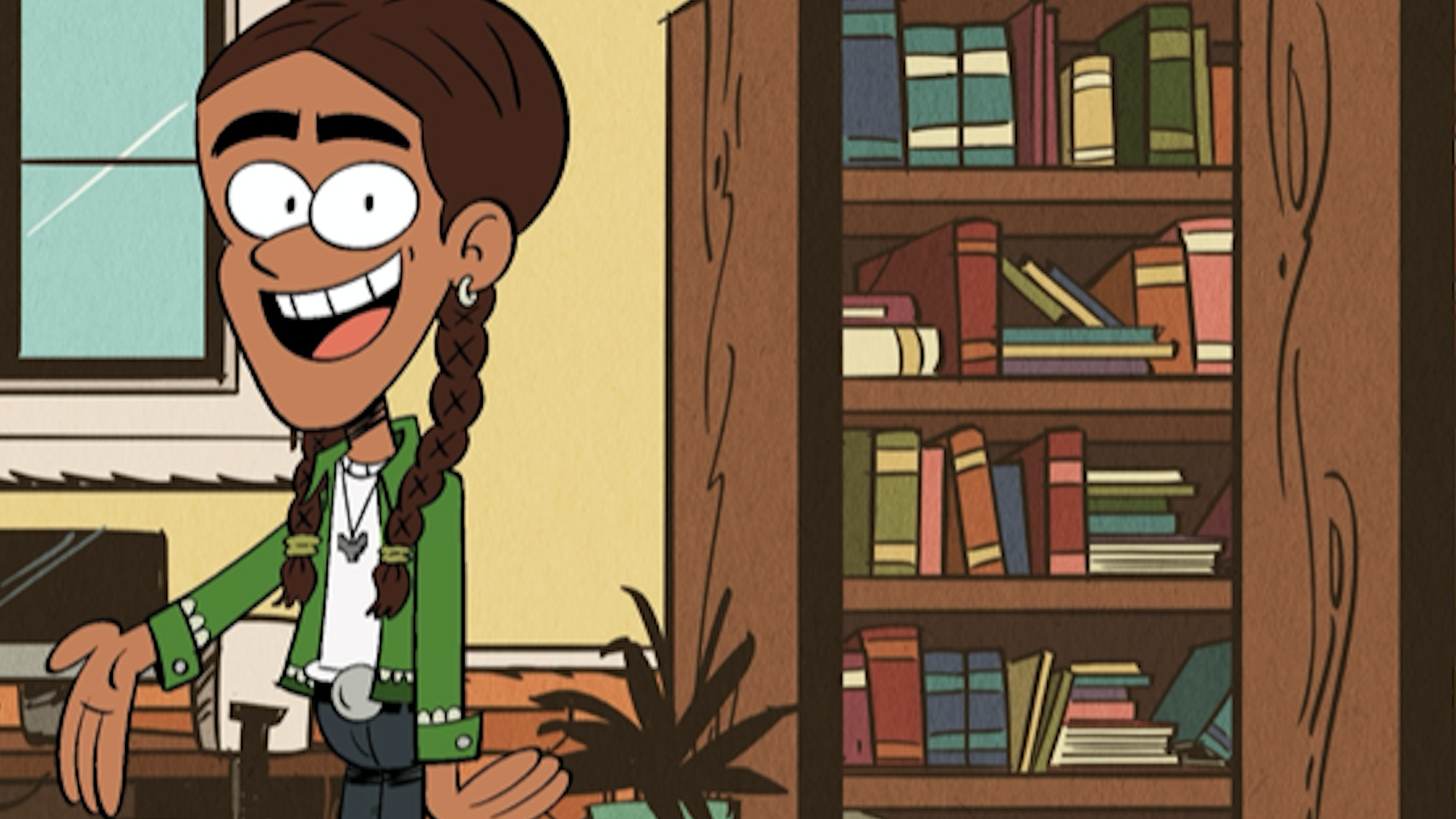 Nickelodeon today unveils Charles Little Bull — a role-model grad student in his twenties who wears his long hair in two braids — on "The Casagrandes," Axios race and justice reporter Russell Contreras writes.
Why it matters: The character's debut reflects Native American advocates' heightened campaigning to champion more positive, high-profile representation in media and news coverage.
10. Parting shot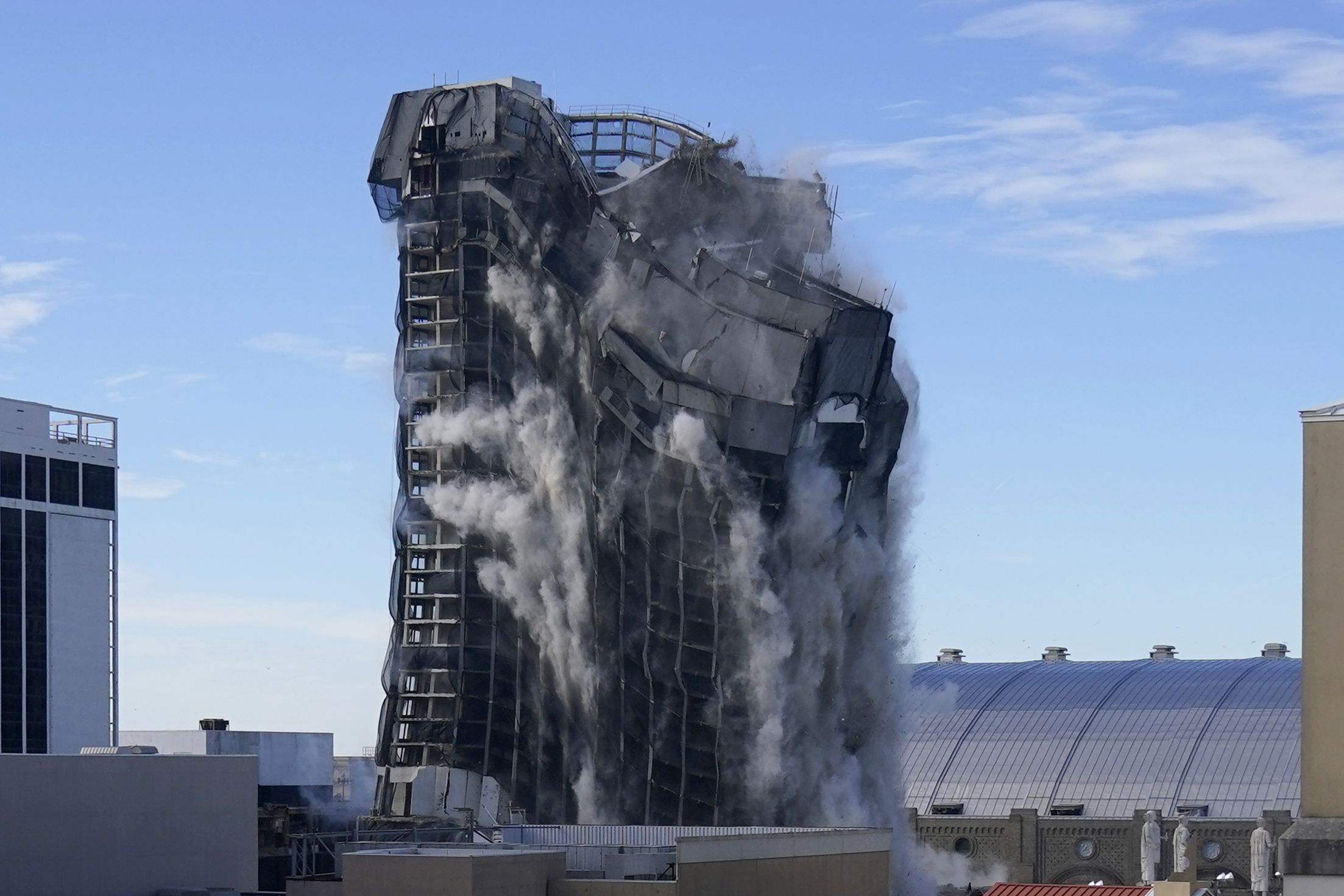 The Trump Plaza casino — where movie stars, athletes and rock stars partied, and a future president honed his instincts for hype — was imploded yesterday after falling into such disrepair that chunks began peeling off.
The Plaza marketed itself as "the center of it all." (AP)
📬 Thanks for starting your day with us. Please invite your friends to sign up for Axios AM/PM.