June 17, 2019
⚡ Bulletin: "Iran will break the uranium stockpile limit set by Tehran's nuclear deal with world powers in the next 10 days, the spokesman for the country's atomic agency said [today]." (AP)
😎 Good Monday morning! Today's Smart Brevity count: 1,215 words ... ~ 5 minutes.
Was this email forwarded to you? Get your own! Sign up here.
1 big thing: Mayor Pete as commander-in-chief
Chatting confidently about what he'd do as commander-in-chief, Pete Buttigieg told me for "Axios on HBO" that he "wouldn't put it past" President Trump to allow the border "to become worse in order to have it be a more divisive issue, so that he could benefit politically."
Mayor Pete is surfing the unique euphoria of a surging presidential campaign:
Here's more of what he told "Axios on HBO":
Buttigieg suffered depression after deployment:
Buttigieg "almost certain" we've had gay presidents:
Buttigieg wouldn't move the U.S. embassy in Israel:
2. Biden's Warren problem
Joe Biden has an Elizabeth Warren problem:
Warren is rising in national, battleground and state polls, electrifying liberals with her very specific and very liberal ideas — and she's well-positioned to undermine Biden, win or lose.
Warren has the ability to unify the progressive wing of the Democratic Party, especially if she locks arms with AOC in attacking Biden's more cautious and conventional politics. 
Even if she tops out, her politics are much closer to Bernie Sanders or Kamala Harris, so she could help lift another candidate over Biden with her endorsement and support.
Be smart: Biden's people are worried about her rise, and feel they caught a break in not having to face her in the first debate. 
"Avoided her and thus avoided a potential first round TKO," a Biden confidant told me.
The intrigue: President Trump has told people he thought he killed her campaign with his "Pocahontas" smear and that he's surprised by her resurgence, Axios' Jonathan Swan reports.
Trump, in private chats, wonders if she he sprang the taunts too early.
A Biden source tells me: "What we see here is a battle between Bernie and Warren for the left lane of the Dem electorate — Warren's rise is largely coming from Bernie, not from Biden. A good reminder that Biden appeals to a much wider swath of the electorate than either of them do."
A Biden adviser adds:
"Warren's 'rise' isn't a surprise. ... What was surprising was Warren's slow start — she's now where we thought she'd be upon entry."
"It doesn't matter to us whether it's Bernie or Warren — either way we are happy to have someone who is operating in the far left lane in second place."
3. Why Hong Kong matters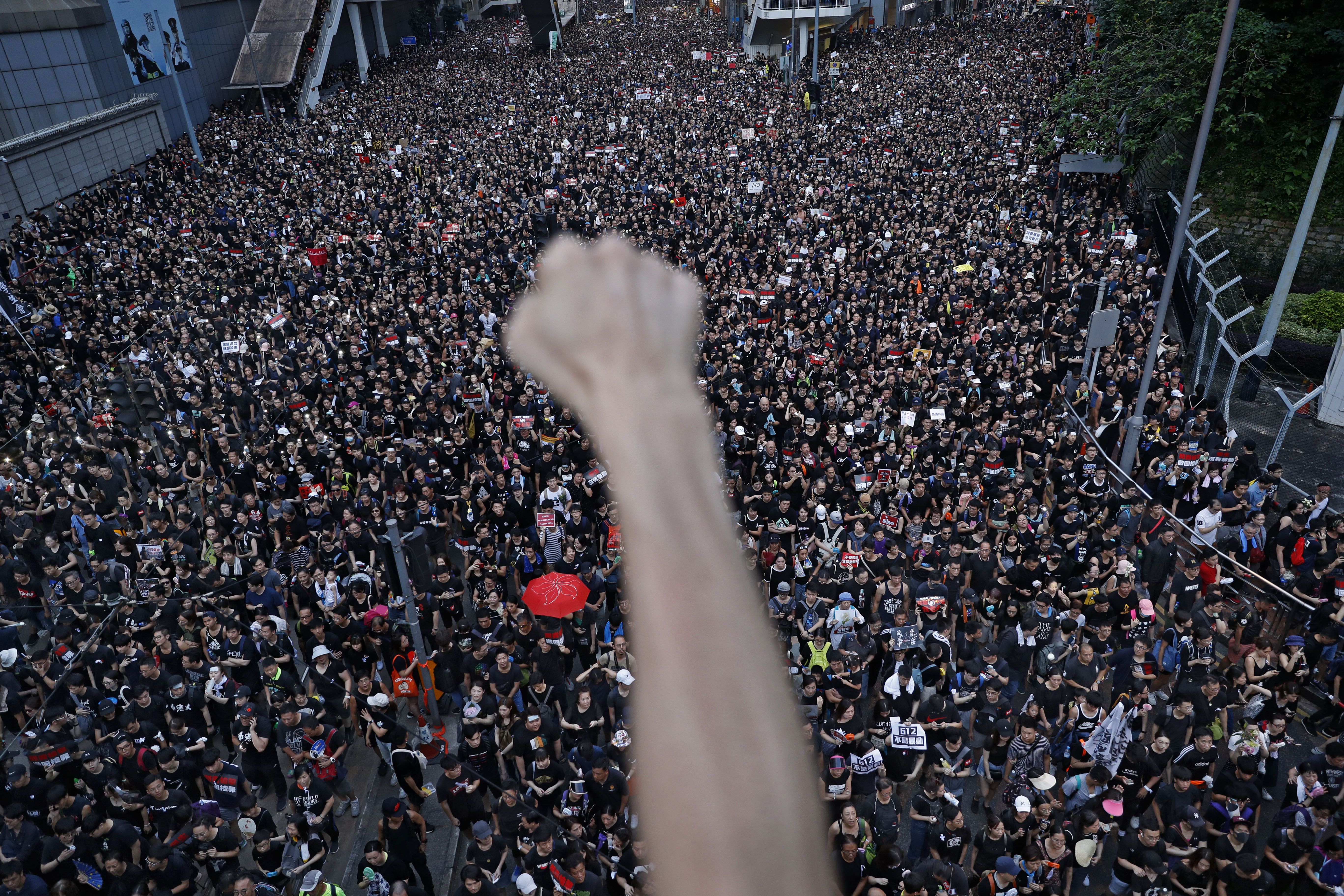 The Hong Kong marchers' resolve "is sending tremors to Beijing, where President Xi Jinping's carefully nurtured image of strength and competence is being put to the test," the N.Y. Times' Keith Bradsher and Daniel Victor write.
Xi is facing "the most high-profile challenge yet to his authority," per The Wall Street Journal's Natasha Khan (subscription).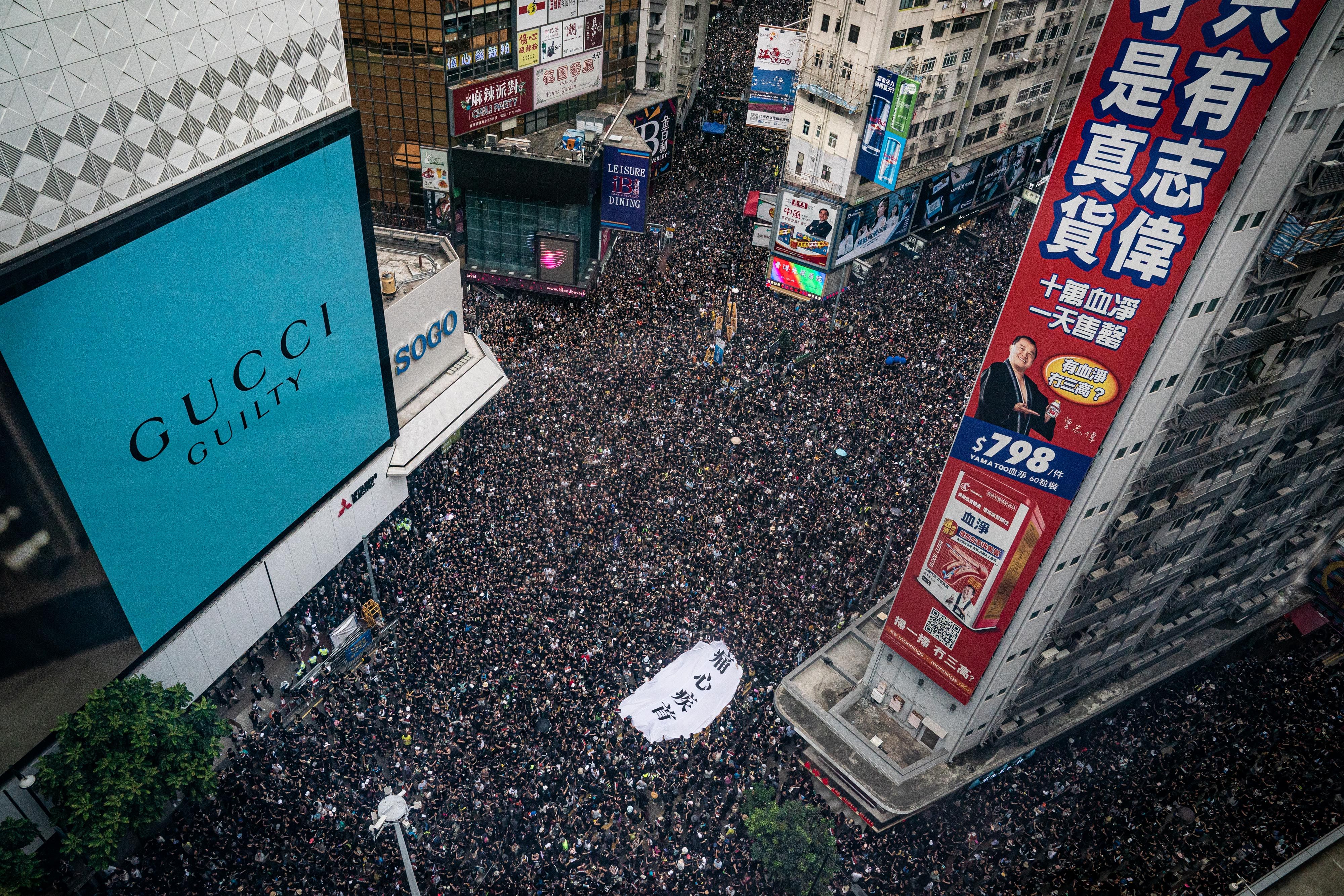 4. Solving the mystery of the lost Malaysian airliner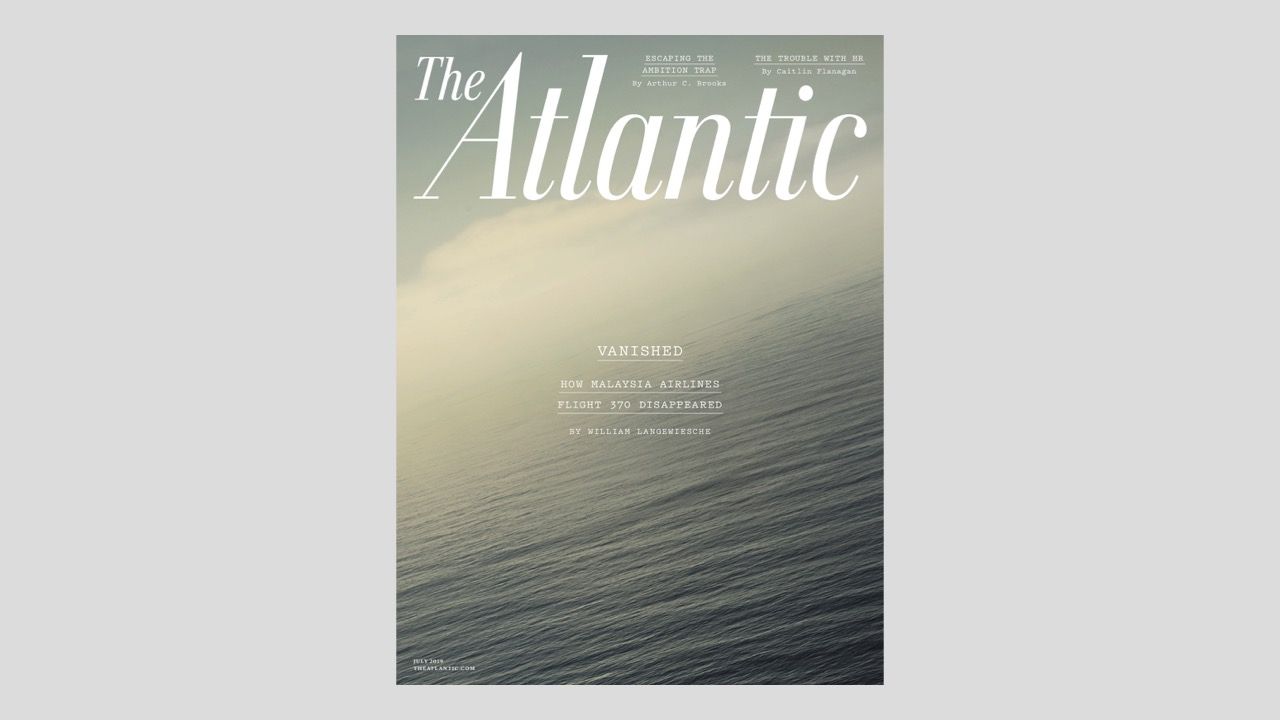 The cover story of the July issue of The Atlantic is a quest for what happened to Malaysia Airlines Flight 370, missing since 2014 — by William Langewiesche, one of the great magazine writers, and a specialist in aviation.
The author's verdict: "[A] hijacking from within where no forced entry is required — by a pilot who runs amok."
Forensic examinations of the pilot's home "simulator by the FBI revealed that he experimented with a flight profile roughly matching that of MH370."
And why hasn't it been found? "[T]he airplane disintegrated into confetti when it hit the water."
5. Risking 2020 for impeachment
Some House Dems who lean toward impeaching President Trump are increasingly willing to jeopardize what happens to their party in 2020, Axios' Alayna Treene and editor-in-chief Nicholas Johnston found during interviews with nine Democrats on key committees for "Axios on HBO."
The bottom line: House Speaker Nancy Pelosi has held most of the caucus together by calling for restraint, but that's going to get harder as the party loses patience with Trump.
6. The next Air Force One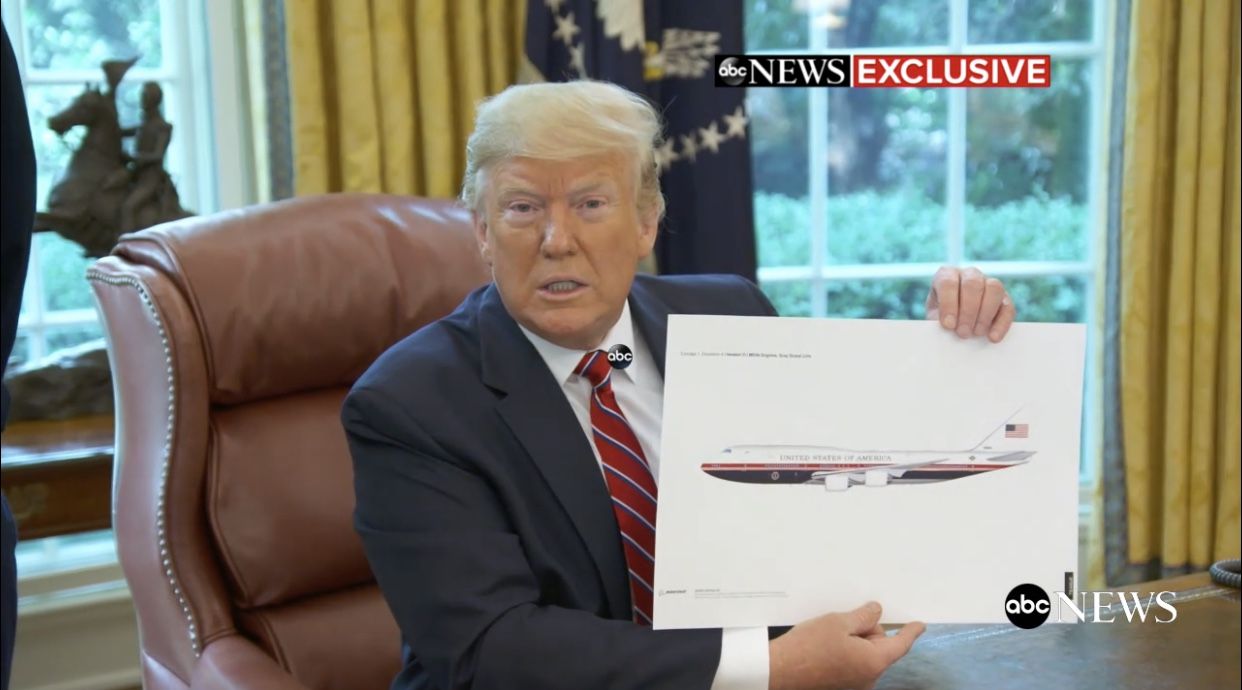 Last night's ABC News special with George Stephanopoulos, "President Trump — 30 Hours," ended with the commander-in-chief summoning an aide to show off these renderings of the patriotic paint job he has requested for the next-generation Air Force One.
7. Trump purges pollsters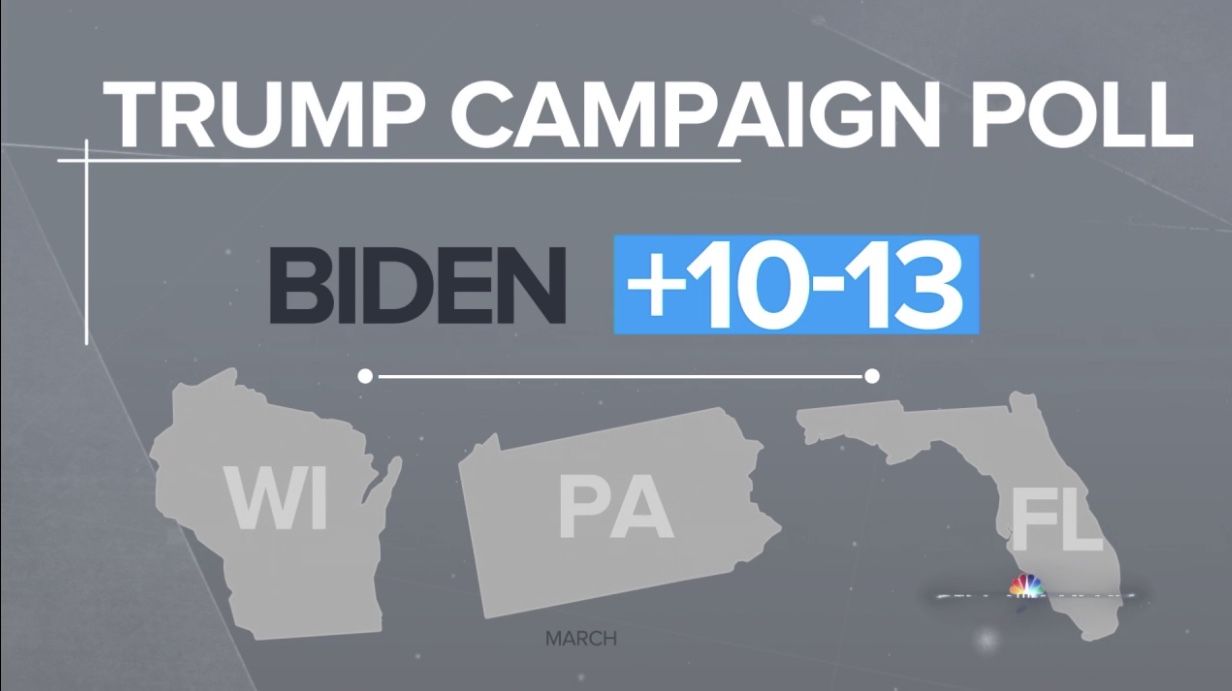 "President Trump's campaign has decided to purge some of its pollsters after a leak of dismal internal polls for the president that he denied existed," the N.Y. Times' Peter Baker and Maggie Haberman report.
With Trump officially kicking off his campaign tomorrow, "a top adviser said ... the campaign was cutting ties with three of its five pollsters."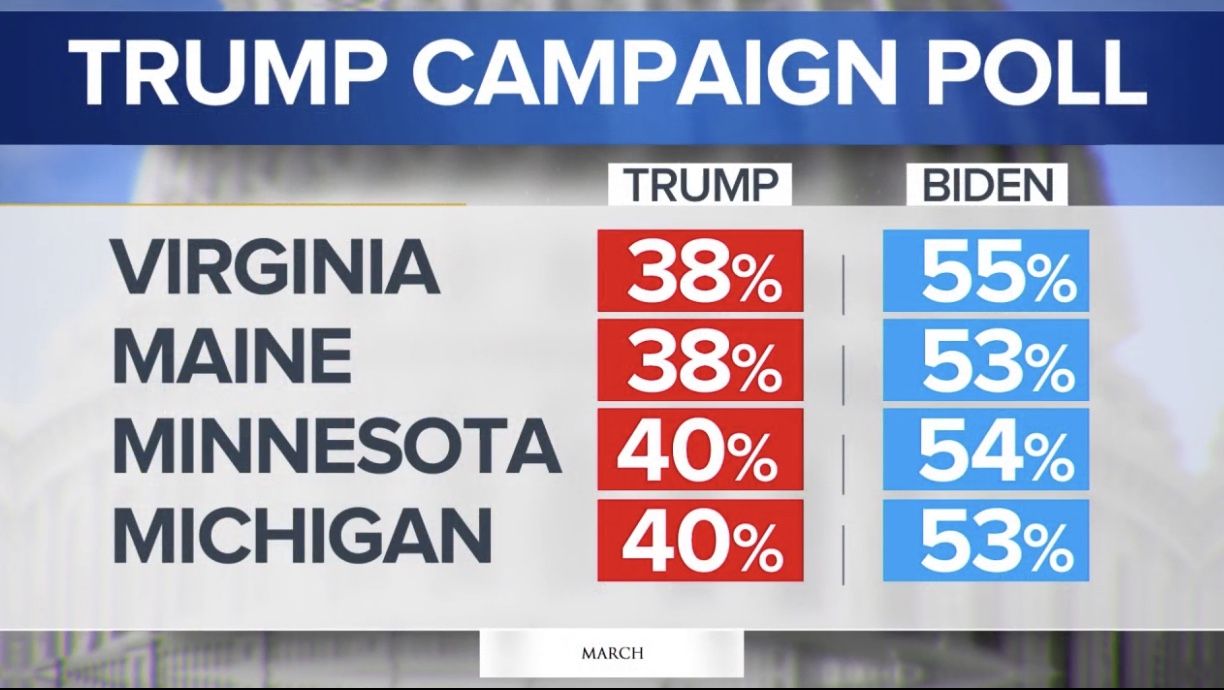 8. "I have a plan for that"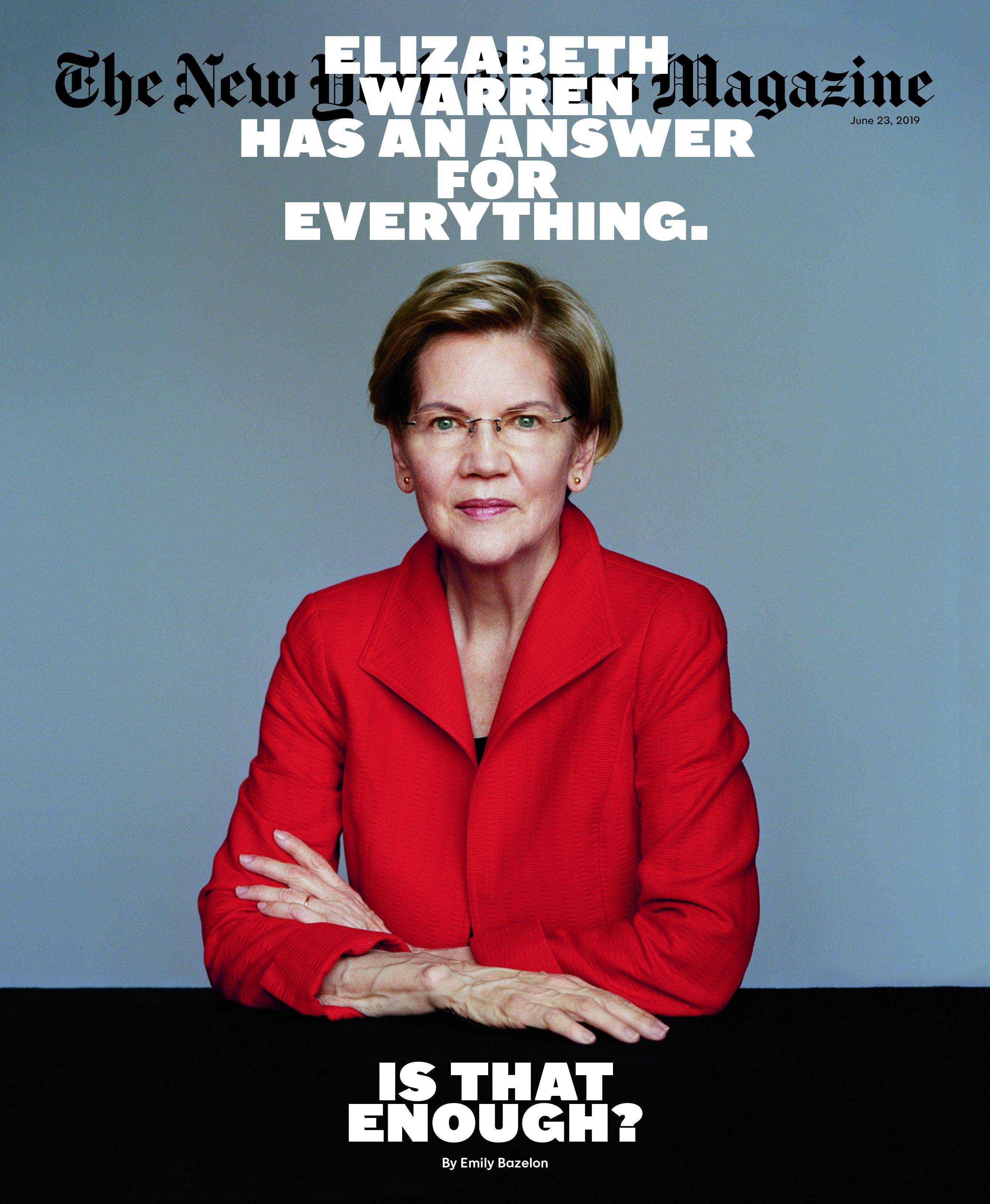 "Elizabeth Warren Is Completely Serious" ... Emily Bazelon profiles the surging 2020 contender for the New York Times Magazine:
"On the trail, she says 'I have a plan for that' so often that it has turned into a T-shirt slogan."
"'The only thing that worries me is I won't describe it in a way that — ' she trailed off. 'It's like teaching class. "Is everybody in here getting this?" And that's what I just struggle with all the time. How do I get better at this? How do I do more of this in a way that lets people see it, hear it and say, "Oh, yeah."'"
9. Big Oil doubles down on plastics
The oil and gas industry is ramping up petrochemicals, the building blocks of plastics, right as the global outcry intensifies over plastic waste, writes Axios' Amy Harder in her "Harder Line" column.
Why it matters: Most people associate oil companies' products mainly with gasoline. But they also generate plastics that are interwoven into all facets of our lives. This durable material is, more and more, leaving waste virtually everywhere on Earth.
10. Cover du jour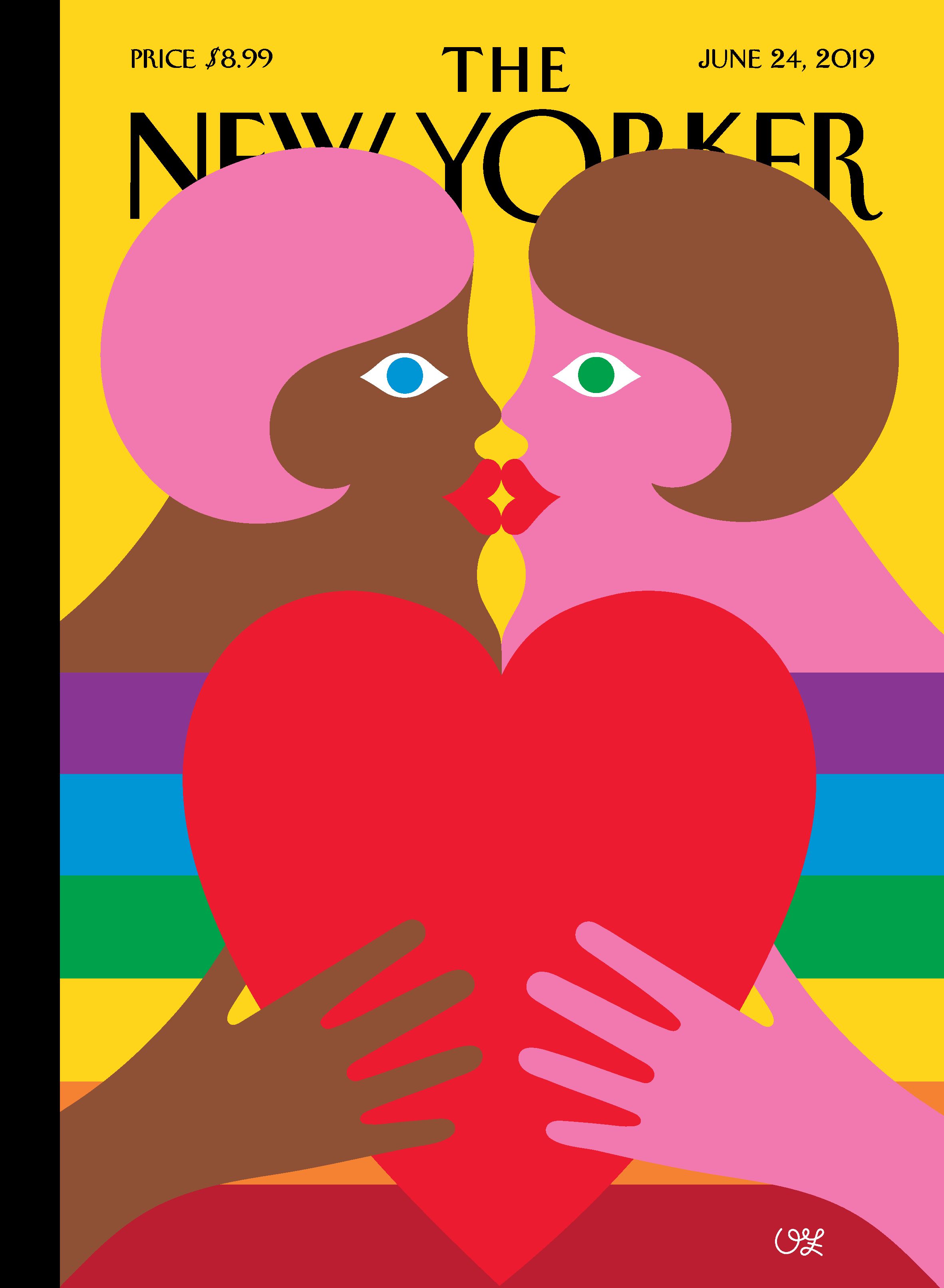 "This week's cover, a tribute to Pride Month," The New Yorker writes, "was done by the artist Olimpia Zagnoli."
She "lives in Milan, and her work tends to feature vibrant color and a playful sense of shape."
📱 Thanks for reading Axios AM. Invite your friends, relatives, co-workers to sign up here.