Good Tuesday morning, and welcome back. Situational awareness: Bitcoin dropped 10% in an hour, and fell as much as 20%, after South Korea repeated that the country may ban trading. There's been a big January selloff in cryptocurrencies. (Bloomberg)
"The Trump administration is taking its campaign against illegal immigration to the workplace," per N.Y. Times: Raids on dozens of 7-Elevens last week were the first big show of force meant to convey the consequences of employing undocumented people.
https://www.axios.com/newsletters/axios-am-c3b9dc3d-8976-468a-b54c-ef72d39a8a40.html?chunk=0#story0
1 big thing: The recidivism presidency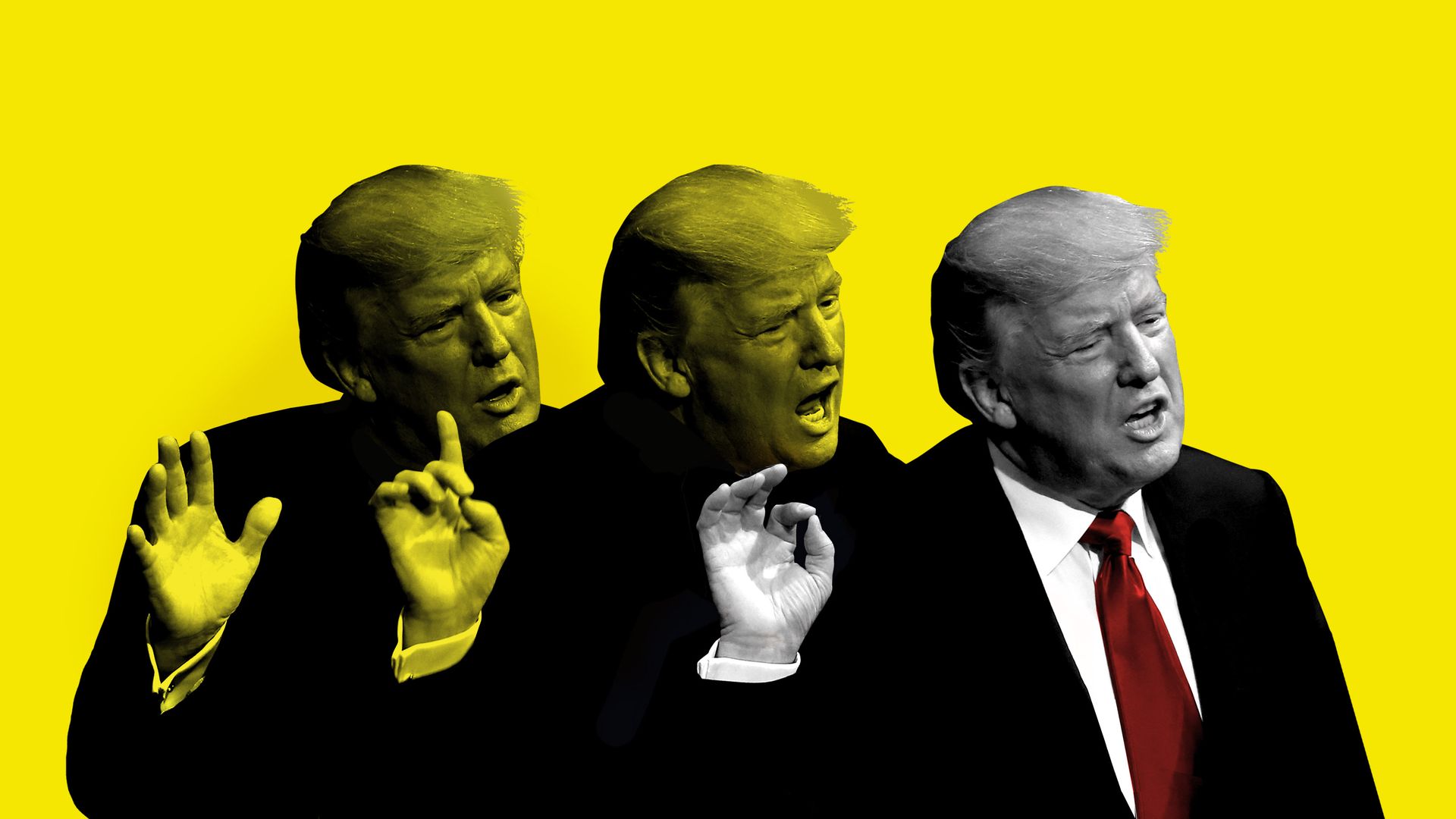 After a triumphant end to 2017, White House sources tell Jonathan Swan and me that they see a dangerous pattern forming for this year: a backslide into bad habits of the chaotic early days of the Trump presidency.
White House officials had a solid game plan for January: do a long tax-cut victory lap, avoid a government shutdown and swing a DACA deal. Instead, Trump became preoccupied with a gossipy book and the treachery of Steve Bannon, made repeated bizarre public statements about his mental health, misrepresented crucial national security legislation, and sent immigration talks down a "shithole."
Tax reform focused everyone. With its passage, there's now a bit of a vacuum that has been filled with fighting these wild fires.
Trump has been newly consumed by the kind of grievances that make some Rs cringe and regret their silence. 
"What is the White House about right now?" asked a source close to Trump. "I don't know."
Chief of Staff John Kelly still has his orderly system firmly in place — there has been no let-up. But the Kelly bubble and schedule restrictions leave the President with more Fox time, and time for tangents.
What's next: White House officials recognize they need to tout the tax cuts as a big accomplishment. We're likely going to see POTUS out around the country, selling it in the near future.
A senior administration official said: "I think 'backsliding' is exaggerated. We know what Donald Trump brought to Washington, D.C. — what the American public elected him for — was disruption. So it's always going to be a rollercoaster."
More from the official: "As far as the hysteria ... He loves that you guys go crazy, so he's going to keep doing it. There's a part of media in this town that doesn't say, 'You got taxes done, you fixed the regulatory environment" — something average Americans get.
These three recent events have alarmed some senior administration officials:
Trump's "shithole" (Or was it "shithouse"?) comment that was promptly leaked to the media. You had House Speaker Paul Ryan denouncing it; one Republican in the room (Sen. Lindsey Graham) effectively confirming it; and others, like Senators Tom Cotton and David Perdue, saying Trump never said what he was reported to have said.
Trump's over-the-top response to Michael Wolff's book. When most people had moved on, Trump was still ranting about the book, publicly and privately. He continued to tweet about Wolff, which only served to further highlight the material in his book and drive more sales. He remains livid about it. 
Trump's loose tweet — which he was pressured to walk back — in which he misrepresented and publicly trashed crucial national security legislation (FISA) just before the House was due to vote on the bill. 
Why this matters: Kelly has worked wonders to impose process over what was an insanely chaotic and dysfunctional West Wing. He never promised to tame Trump's Twitter feed. But he had previously noted with satisfaction to aides that there'd been less of the wild, policy-affecting tweets that distinguished the early White House days.
Republicans inside the administration and on Capitol Hill are becoming increasingly alarmed by the prospects for the 2018 midterms. The White House political operation is still considered lightweight, and officials are still scratching around to fill the external-facing Office of Public Liaison.
Be smart: The White House should be making the best use of their ultimate salesman and tool  —Donald Trump and the power of the presidency — to sell its tax cuts, low unemployment and surging market. Instead, Trump has Fox on the tube, and Twitter by his trigger finger.
https://www.axios.com/newsletters/axios-am-c3b9dc3d-8976-468a-b54c-ef72d39a8a40.html?chunk=1#story1
2. Inside an explosive meeting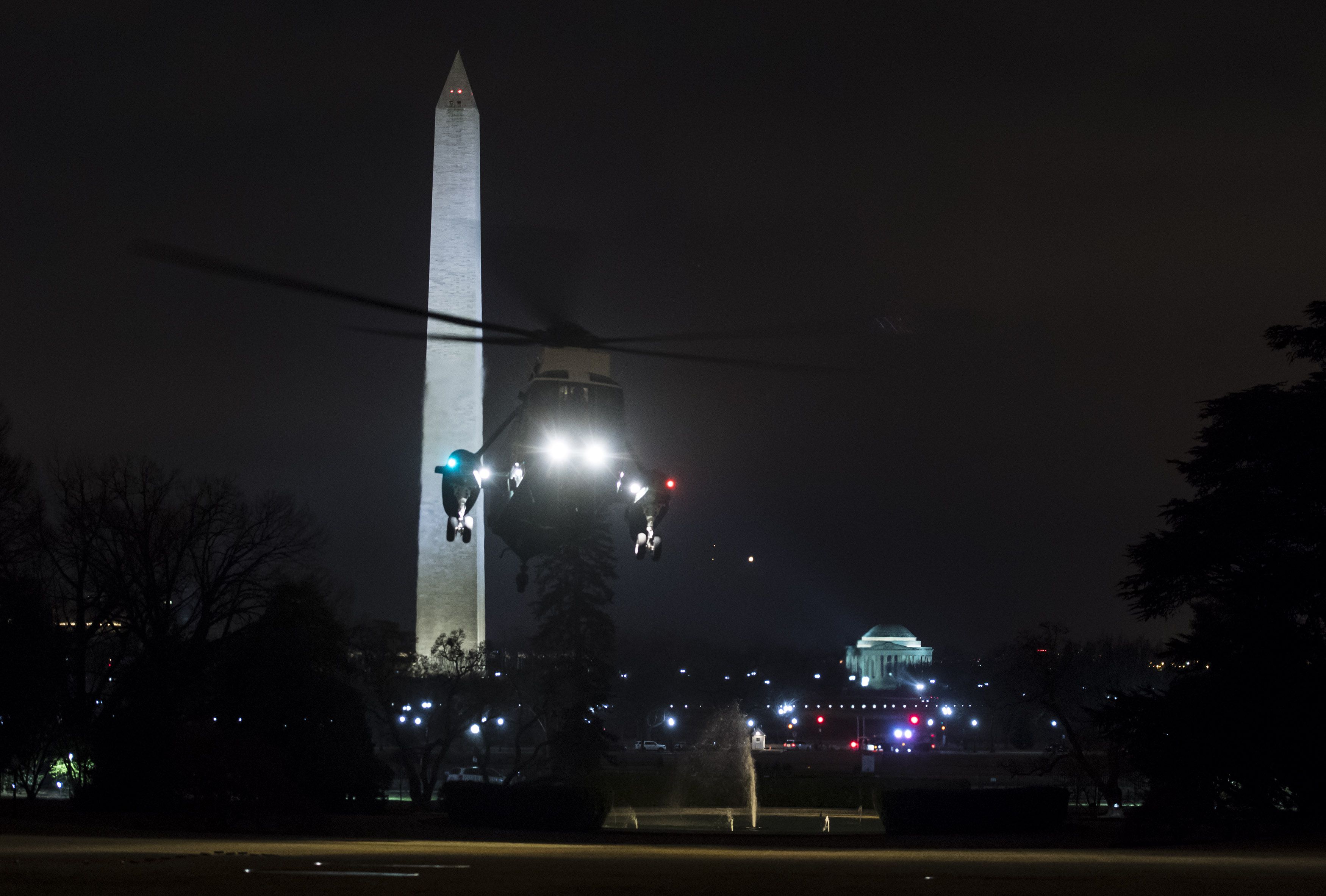 Marine One, carrying President Trump and the first family, lands on the South Lawn last evening. (Kevin Dietsch-Pool/Getty Images)
"When President Trump spoke by phone with Sen. Richard J. Durbin [D-Ill.] around 10:15 a.m. last Thursday, he expressed pleasure with Durbin's outline of a bipartisan immigration pact," the WashPost reports, filling in the backstory of the Oval Office "shithouse" meeting:
Durbin said Sen. Lindsey O. Graham (R-S.C.) was on board, and Trump invited the lawmakers to visit with him at noon.
"But when they arrived at the Oval Office, the two senators were surprised to find that Trump was far from ready to finalize the agreement. He was 'fired up' and surrounded by hard-line conservatives such as Sen. Tom Cotton (R-Ark.)."
"The meeting was short, tense and often dominated by loud cross-talk and swearing."
"Trump's ping-ponging from dealmaking to feuding ... has come to define the contentious immigration talks between the White House and Congress, perplexing members of both parties as they navigate the president's vulgarities, his combativeness and his willingness to suddenly change his position."
"Attendees who were alarmed by the racial undertones of Trump's remarks were further disturbed when the topic of the Congressional Black Caucus (CBC) came up.'"
"At one point, Durbin told the president that members of that caucus — an influential House group — would be more likely to agree to a deal if certain countries were included in the proposed protections.
"Trump was curt and dismissive, saying he was not making immigration policy to cater to the CBC and did not particularly care about that bloc's demands ... 'You've got to be joking,' one adviser said, describing Trump's reaction."
"Three White House officials said Perdue and Cotton told the White House that they heard "shithouse" rather than "shithole," allowing them to deny the president's comments on television over the weekend. The two men initially said publicly that they could not recall what the president said.
Why it matters ... WashPost lead story: "Risk of shutdown rises over mistrust" ... N.Y. Times lead story: "TRUMP LANGUAGE TANGLES SOLUTION FOR A SHUTDOWN ... Fiery Immigration Talk and Election Calculus Dampen Hopes."
https://www.axios.com/newsletters/axios-am-c3b9dc3d-8976-468a-b54c-ef72d39a8a40.html?chunk=2#story2
3. Stat du jour: Uninsured rose in 2017
The percentage of Americans without health insurance ticked up 1.3 points in 2017, ending the year at 12.2%, according to the latest data from Gallup.
Why it matters, from Axios' Sam Baker: That's still a lot lower than it was before the Affordable Care Act's coverage expansion took effect, but this is the biggest single-year increase under the ACA.
That 1.3 point increase translates to about 3.2 million more uninsured people.
https://www.axios.com/newsletters/axios-am-c3b9dc3d-8976-468a-b54c-ef72d39a8a40.html?chunk=3#story3
4. Pic du jour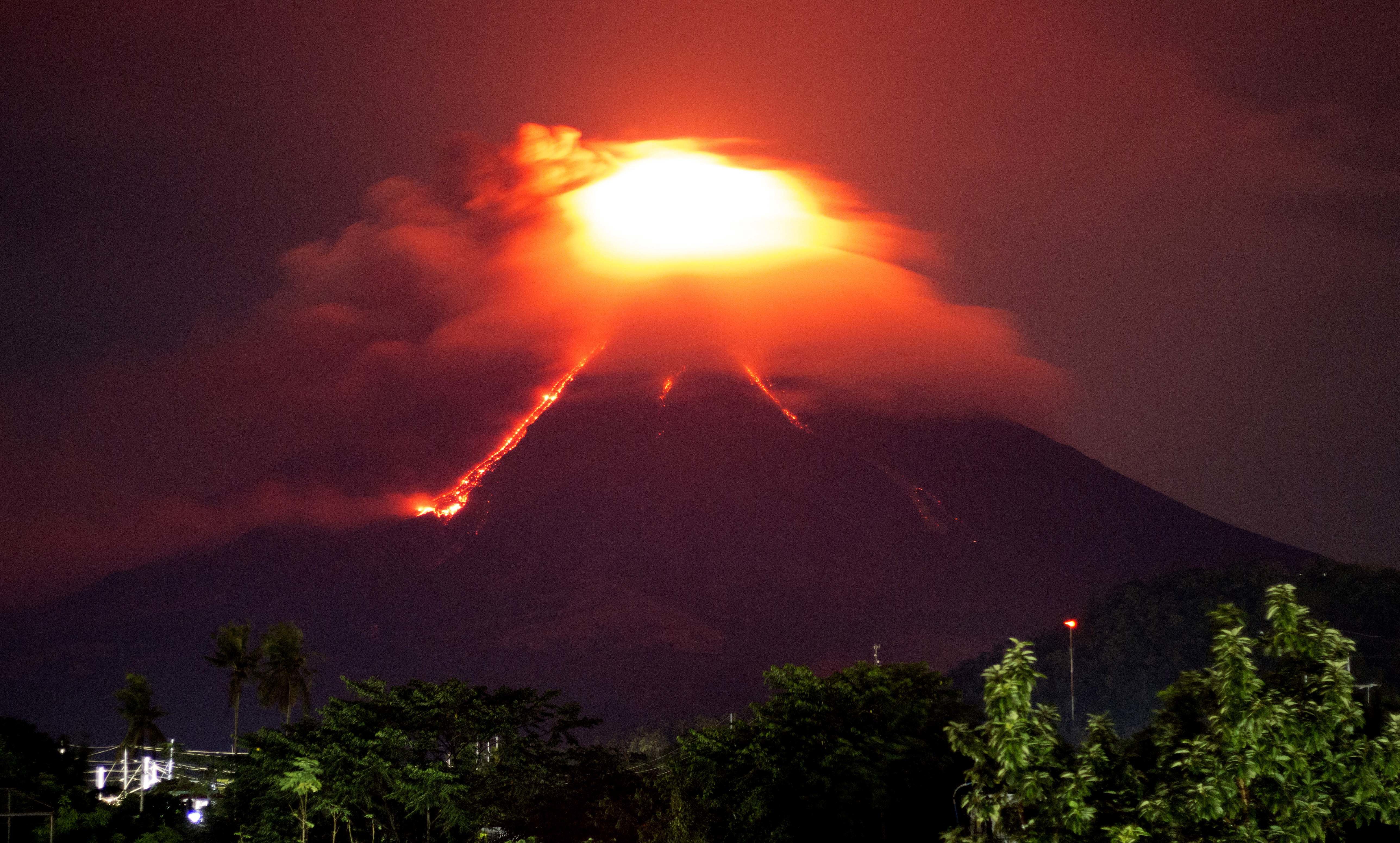 AP's Dan Amaranto
In the Philippines, lava cascades down the slopes of the Mayon volcano yesterday, seen from Legazpi, 210 miles southeast of Manila.
More than 9,000 people were evacuated the area around the Philippines' most active volcano as lava flowed down its crater in a gentle eruption that scientists warned could turn explosive.
https://www.axios.com/newsletters/axios-am-c3b9dc3d-8976-468a-b54c-ef72d39a8a40.html?chunk=4#story4
5. U.S. plans new nukes
"The Pentagon is planning to develop two new sea-based nuclear weapons to respond to Russia and China's growing military capabilities, according to a sweeping Defense Department review of nuclear strategy," The Wall Street's Journal's Michael Gordon reports:
"[T]he Pentagon argues that since adversaries [notably Russia and China] have failed to follow the U.S. in de-emphasizing the role of nuclear weapons, Washington needs a greater range of nuclear options to counter its potential foes, especially for carrying out limited strikes."
"The planned move has ignited a broad debate over future U.S. nuclear strategy at a time when the nation also faces the threat of proliferation, in particular from North Korea."
What's next: The Pentagon's Nuclear Posture Review "is expected to be formally unveiled later this month, [and] has yet to be approved by the president. ... But the plans to field the new nuclear systems have strong support in the Pentagon and are expected to go forward."
https://www.axios.com/newsletters/axios-am-c3b9dc3d-8976-468a-b54c-ef72d39a8a40.html?chunk=5#story5
6. Who will meddle?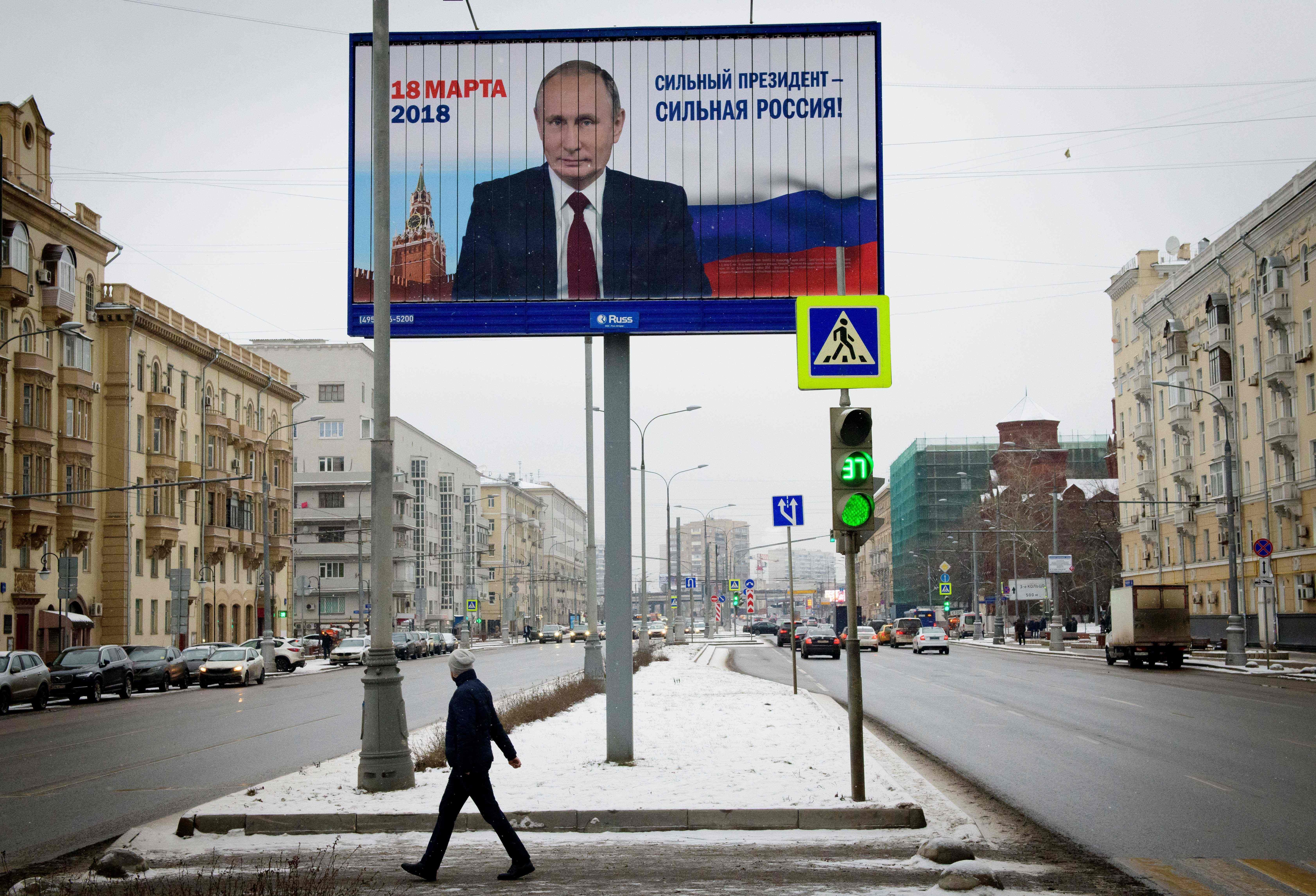 Mladen Antonov/AFP/Getty Images
A Moscow pedestrian passes a billboard with an image of Russia's President Vladimir Putin and lettering: "Strong president — Strong Russia!" and "Presidential elections will be held in Russia in March 18."
Putin is set to easily win another six-year term.
https://www.axios.com/newsletters/axios-am-c3b9dc3d-8976-468a-b54c-ef72d39a8a40.html?chunk=6#story6
7. Exurban hell house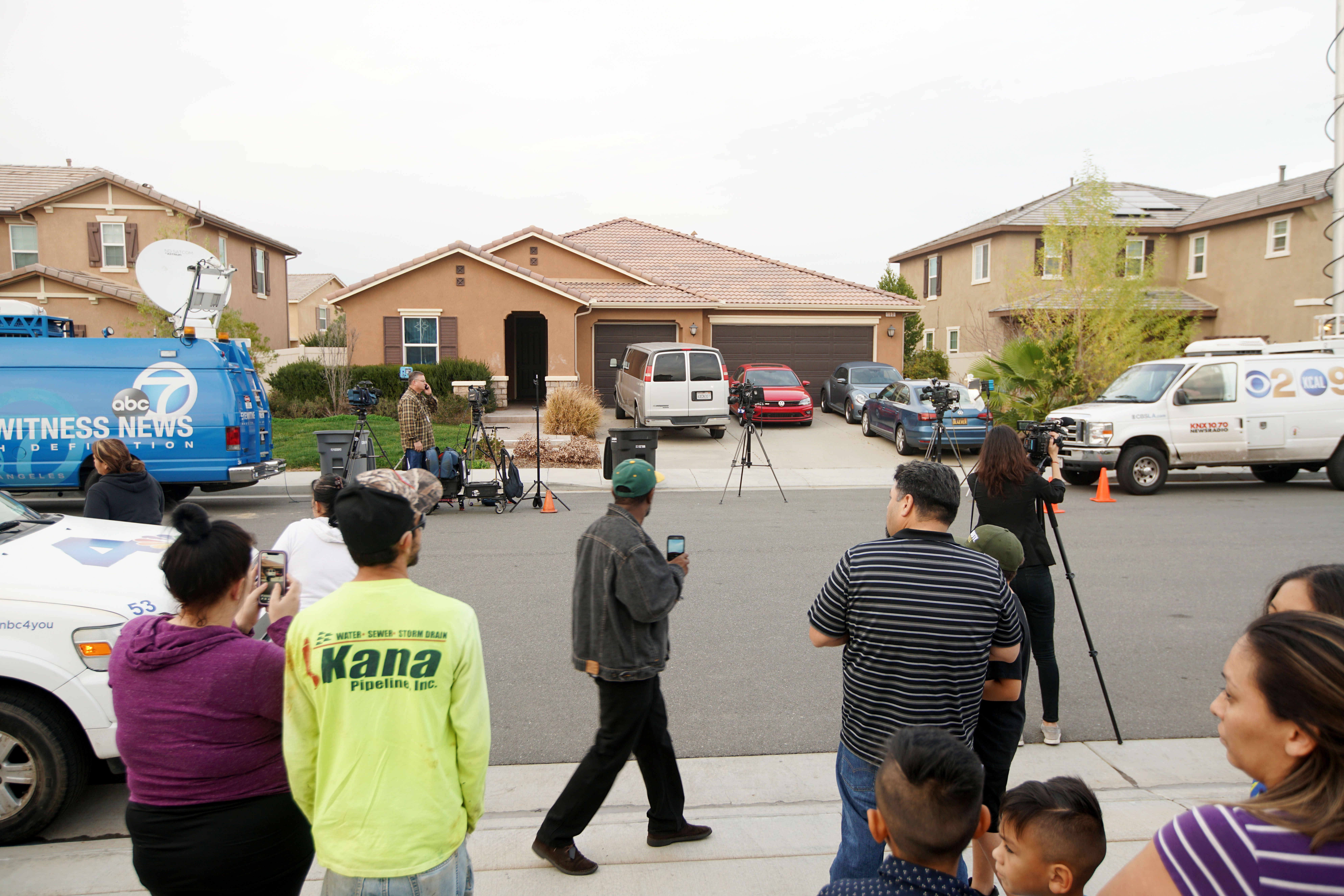 The home in Perris, Calif., where the couple was arrested (Sandy Huffaker/Getty Images)
Parents arrested after 13 children found shackled and malnourished in Riverside County, Calif. — L.A. Times:
"The 911 call came in at 6 a.m. Sunday. A teenage girl was on the line with an unsettling tale. She had managed to escape from her family's home in Perris, where her parents had been holding her captive. Her brothers and sisters were still locked inside — 12 of them. Some were chained to their beds."
"The youngest child was 2. .... [S]even of them were adults ages 18 to 29."
"The parents, David Allen Turpin, 57, and Louise Anna Turpin, 49, ... were arrested on suspicion of torture and child endangerment and each was being held ... in lieu of $9-million bail."
https://www.axios.com/newsletters/axios-am-c3b9dc3d-8976-468a-b54c-ef72d39a8a40.html?chunk=7#story7
8. Bite of the day
Richard Rapoza, public information officer of the Hawaii Emergency Management Agency, on an employee who set off a false alarm about an incoming missile:
"The reality is, he made a fairly simple mistake, and no one wants to ruin someone's life because he made a simple mistake. If his identity was out there, he'd be a pariah."
https://www.axios.com/newsletters/axios-am-c3b9dc3d-8976-468a-b54c-ef72d39a8a40.html?chunk=8#story8
9. 1 historic thing: If we had alerts in 1968
The N.Y. Times uses a creative storytelling device to look back at a year, a half-century ago, that feels familiar:
"How America Fractured in 1968 ... It was a violent year. Liberals reeled, a war dragged on and protests raged. People got all their news from radio, TV and newspapers. But what if they'd had phones vibrating with modern news alerts?"
https://www.axios.com/newsletters/axios-am-c3b9dc3d-8976-468a-b54c-ef72d39a8a40.html?chunk=9#story9
10. 1 spy thing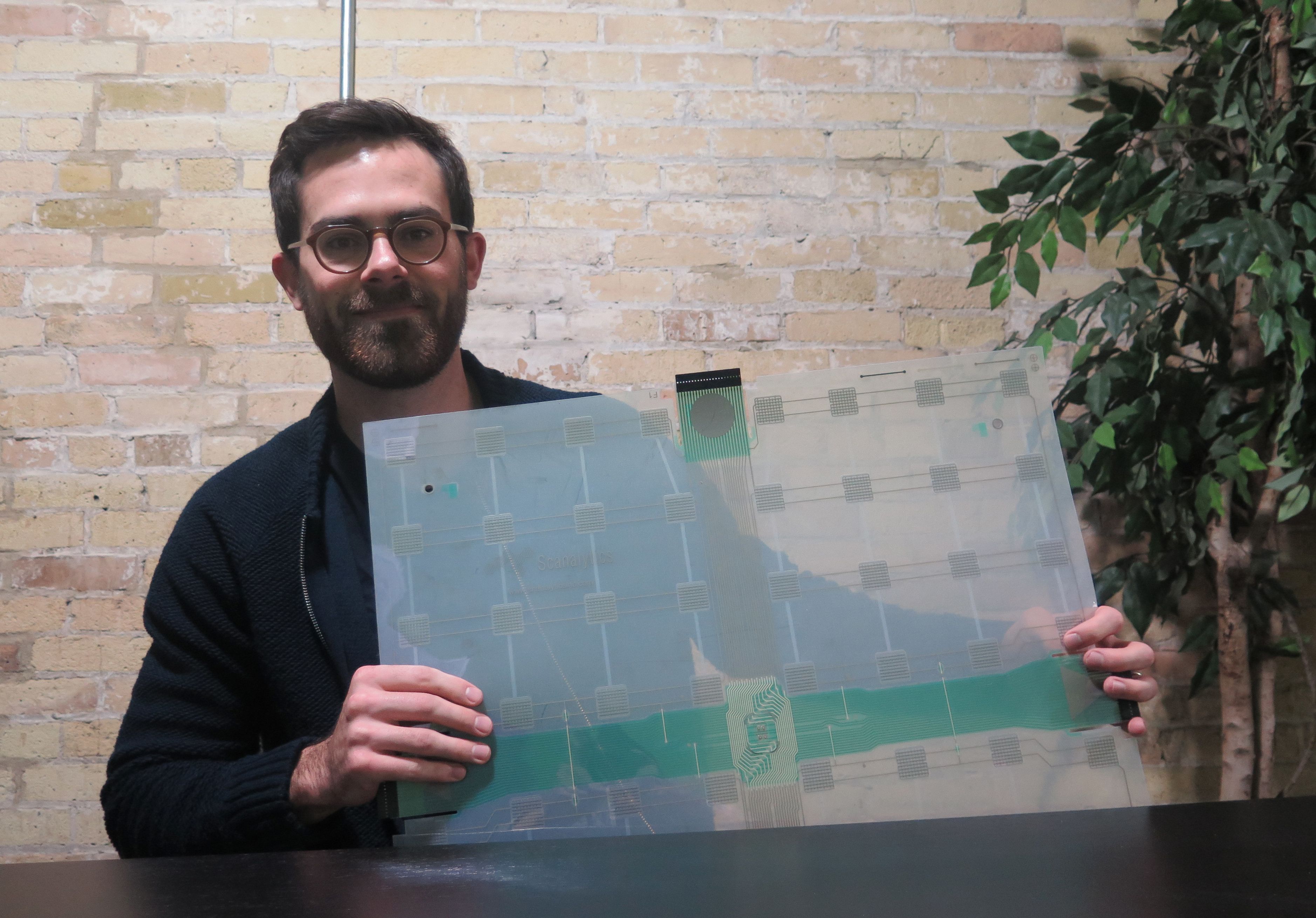 Scanalytics co-founder and CEO Joe Scanlin holds a smart floor sensor his company creates to track people's movements. (AP's Ivan Moreno)
A new phase in data collection is underfoot. Retailers are using floor sensors to track movements and gain insight into consumer behavior, AP's Ivan Moreno reports from Milwaukee:
"The sensors can also be used in office buildings to reduce energy costs and in nursing homes to determine when someone falls."
But retailers make up the majority of customers for Milwaukee-based startup Scanalytics, which makes the sensors.
"[T]he sensors read a customer's unique foot compressions to track that person's path to a digital display and how long the person stand in front of it before walking away."
"[T]he floor sensors can tell a retailer the best time to offer a coupon or change the display before the customer loses interest."
Another way they watch us: "Sunglass Hut and fragrance maker Jo Malone use laser and motion sensors to tell when a product is picked up but not bought."