Axios AM
March 31, 2023
Happy Friday! Smart Brevity™ count: 1,441 words ... 5½ minutes. Edited by Noah Bressner.
🇫🇮 Situational awareness: Finland is on its way to NATO membership after the last of the 30 members, Turkey, ratified. Go deeper.
1 big thing: Trump loses control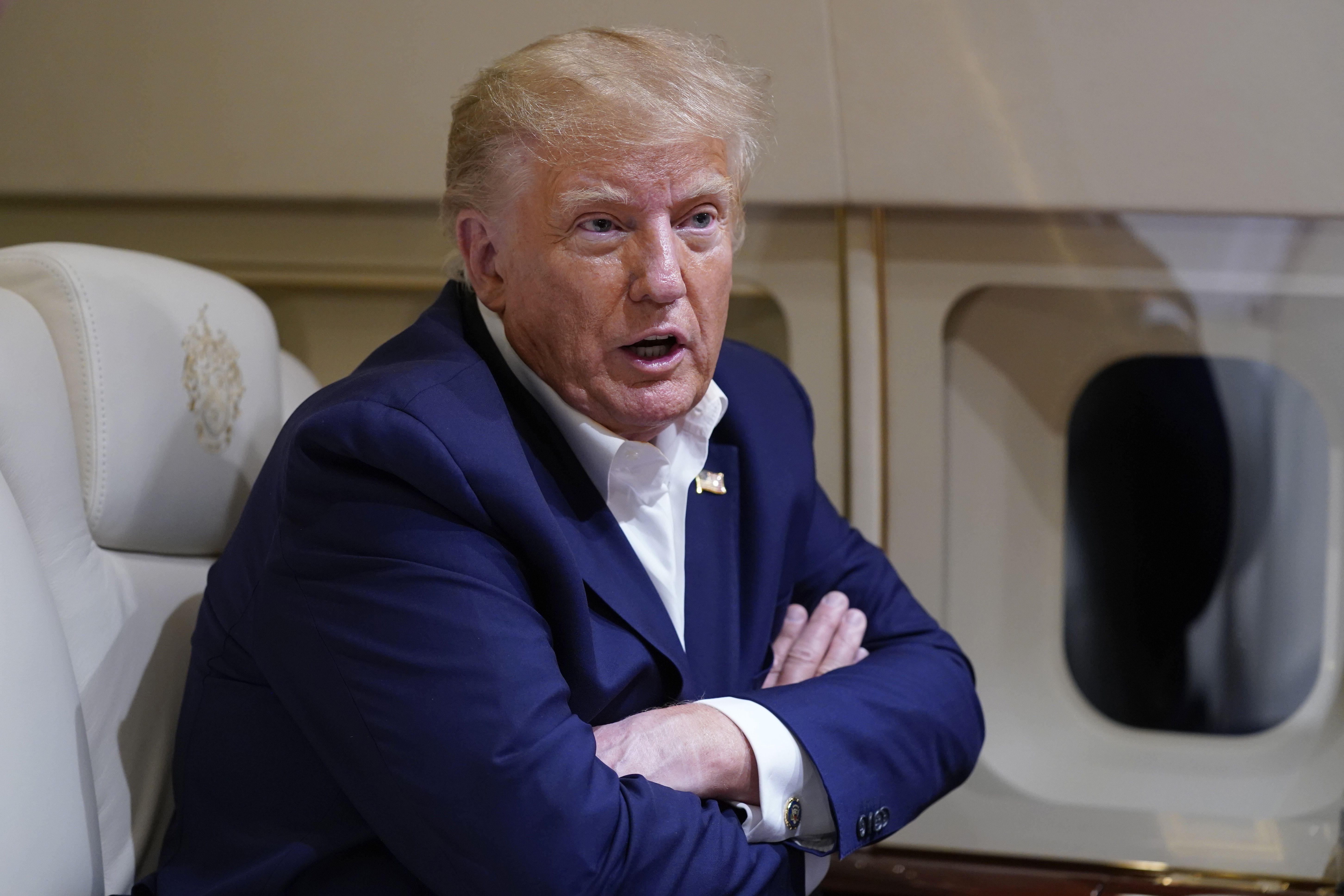 President Trump, who has spent his life ruthlessly maneuvering to get his way, now is at the mercy of a justice system he can't bully — and, ultimately, in the hands of a Manhattan jury.
Why it matters: Trump, after becoming the first president to be impeached twice, now has the added distinction of being the first ex-president to face criminal charges.
⚖️ What's happening: A grand jury in Manhattan indicted Trump on charges related to a 2016 illegal hush money payment to porn star Stormy Daniels.
The specific charges aren't public.
CNN analyst John Miller — a former NYPD deputy commissioner with enviable law-enforcement sources — reports Trump faces more than 30 counts related to business fraud.
Each count could refer to a single document or even a single accounting entry, CNN analysts noted.
Trump is expected to turn himself in Tuesday, "at which point the former president will be photographed and fingerprinted [electronically, not with ink] in the bowels of a New York State courthouse, with Secret Service agents in tow," the N.Y. Times reports (subscription).
"Trump has for decades avoided criminal charges despite persistent scrutiny and repeated investigations, creating an aura of legal invincibility" that was shattered yesterday.
An NYPD spokesperson told Axios that every officer will report in full uniform today as a "precautionary measure" in response to the indictment.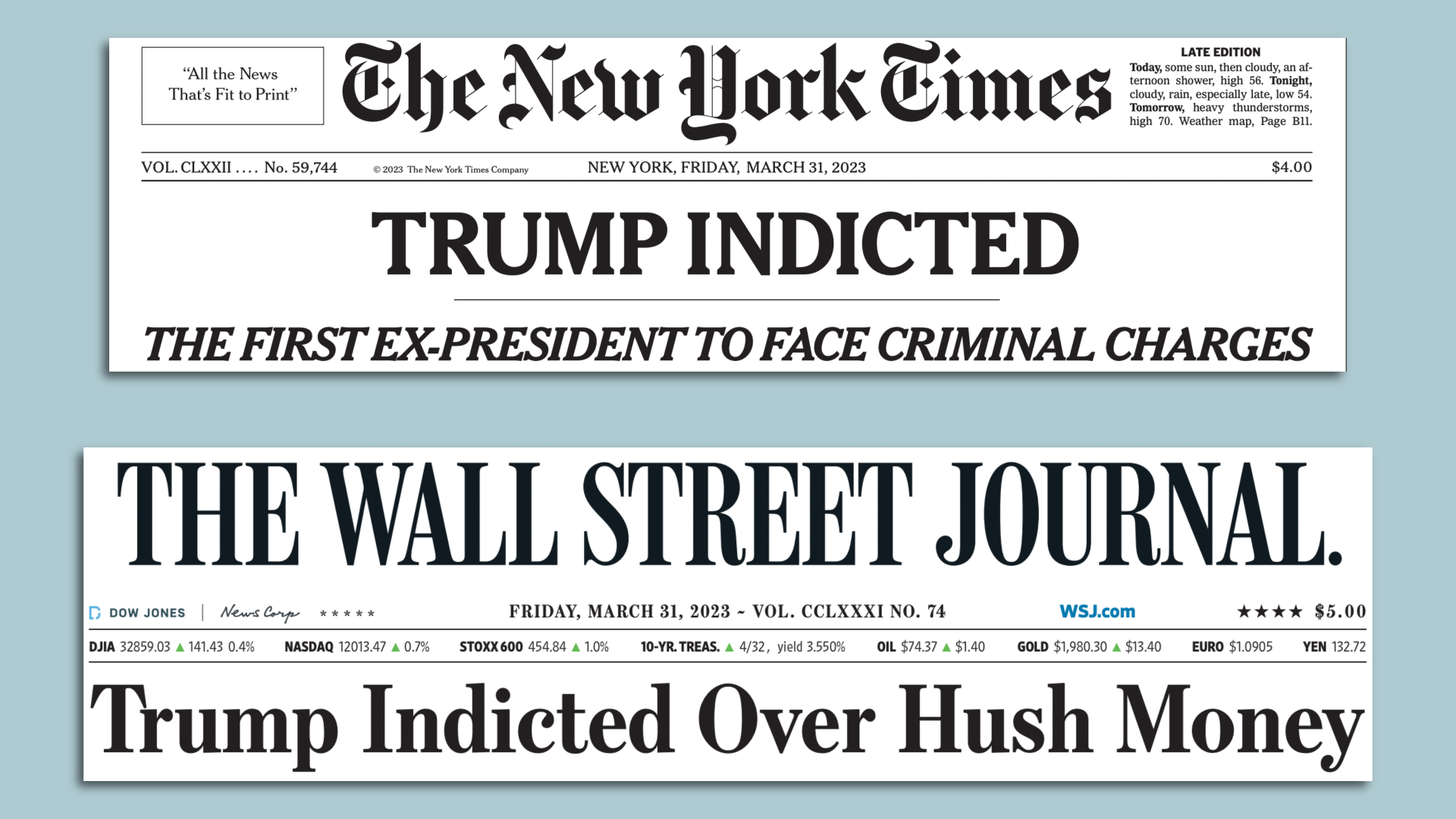 🔎 Between the lines: Of all the investigations Trump faces, the case by Manhattan District Attorney Alvin Bragg is viewed by most legal experts as the thinnest — unless the prosecutor has something surprising up his sleeve.
State of play: Most Republicans think this helps Trump in the short run — and could even provide a glide path to the '24 Republican nomination, Axios' Zachary Basu notes.
This freezes the race at a time when Trump holds a huge lead in GOP polls. That's likely to grow with the saturation coverage ahead.
💲 Indictment-themed GOP fundraising texts and emails started instantly, with Trump as a martyr.
With Trump taking up all that oxygen, it'll be even harder for Florida Gov. Ron DeSantis — or any Trump '24 rival — to gain traction.
🐘 Every potential '24 Republican candidate is being forced to defend Trump, when they otherwise might be attacking him or trying to differentiate themselves.
DeSantis tweeted that Bragg "is stretching the law to target a political opponent": "It is un-American. ... Florida will not assist in an extradition request given the questionable circumstances."
Mike Pence, in a prescheduled CNN interview, told Wolf Blitzer: "I think the unprecedented indictment of a former president of the United States on a campaign finance issue is an outrage."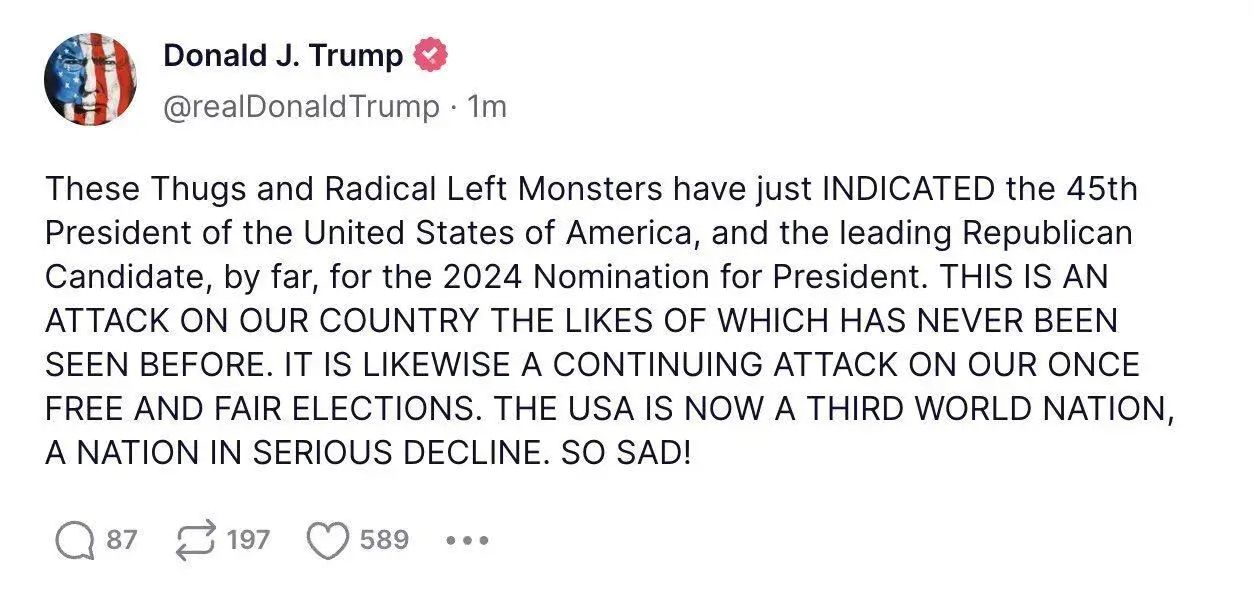 👟 The long run: For the general election, with suburban women as a potentially decisive bloc, it's a totally different story.
An indicted (at least) standard-bearer isn't a great look for attracting swing voters.
🛏️ Trump didn't seem to get much sleep. He posted at 2:46 a.m.: "WHERE'S HUNTER?"
2. Forces behind anti-trans bills across U.S.
The sudden flood of state-level efforts to restrict transgender rights is being fueled by many of the Christian and conservative groups that led the charge against Roe v. Wade, Axios' Russell Contreras writes.
What's happening: The groups have provided templates and support for similarly worded bills that seek to ban minors from attending drag shows, prevent trans youths from receiving gender-affirming care, and restrict their participation in high school sports.
The groups have raised tens of millions of dollars to fuel lobbying on abortion and transgender issues.
Travis Weber, the Family Research Council's vice president for policy and government affairs, said Christian activists aren't seeking to impose their beliefs — they're fighting against beliefs being imposed on them.
"These ideas are presented to their children without their consent," Weber said. "Americans are reacting to what they are seeing, and it's being reflected in some of these laws moving."
The other side: Critics and civil liberties advocates say anti-transgender proposals reflect a narrow worldview on gender and other issues while endangering free speech and non-discriminatory education.
"They want to preserve their vision of a white, Christian America," said Robert P. Jones, CEO of Public Religion Research Institute, a nonpartisan group that examines religion and policy.
State of play: Roughly 8 in 10 Americans believe there's some discrimination against transgender people, according to a Pew Research Center survey.
The survey also found that most Americans favor laws to protect trans people from discrimination.
But the survey gave a clue why conservative Christians and Republicans have focused on high school athletes in many bills: It said about 6 in 10 Americans favor requiring transgender athletes to compete on teams that match their sex at birth.
🧮 By the numbers: The ACLU is tracking 430+ bills targeting LGBTQ rights concerning schools, health care and free speech.
Trans Legislation Tracker, a data collection website that uses information from different civil rights groups, says it has followed 493 anti-transgender bills in 47 states.
Roughly 5% of the anti-trans bills introduced in state legislatures this year have passed, an Axios review found.
The new laws are mainly in the South and Midwest.
3. 😨 New data: Deals turn to molasses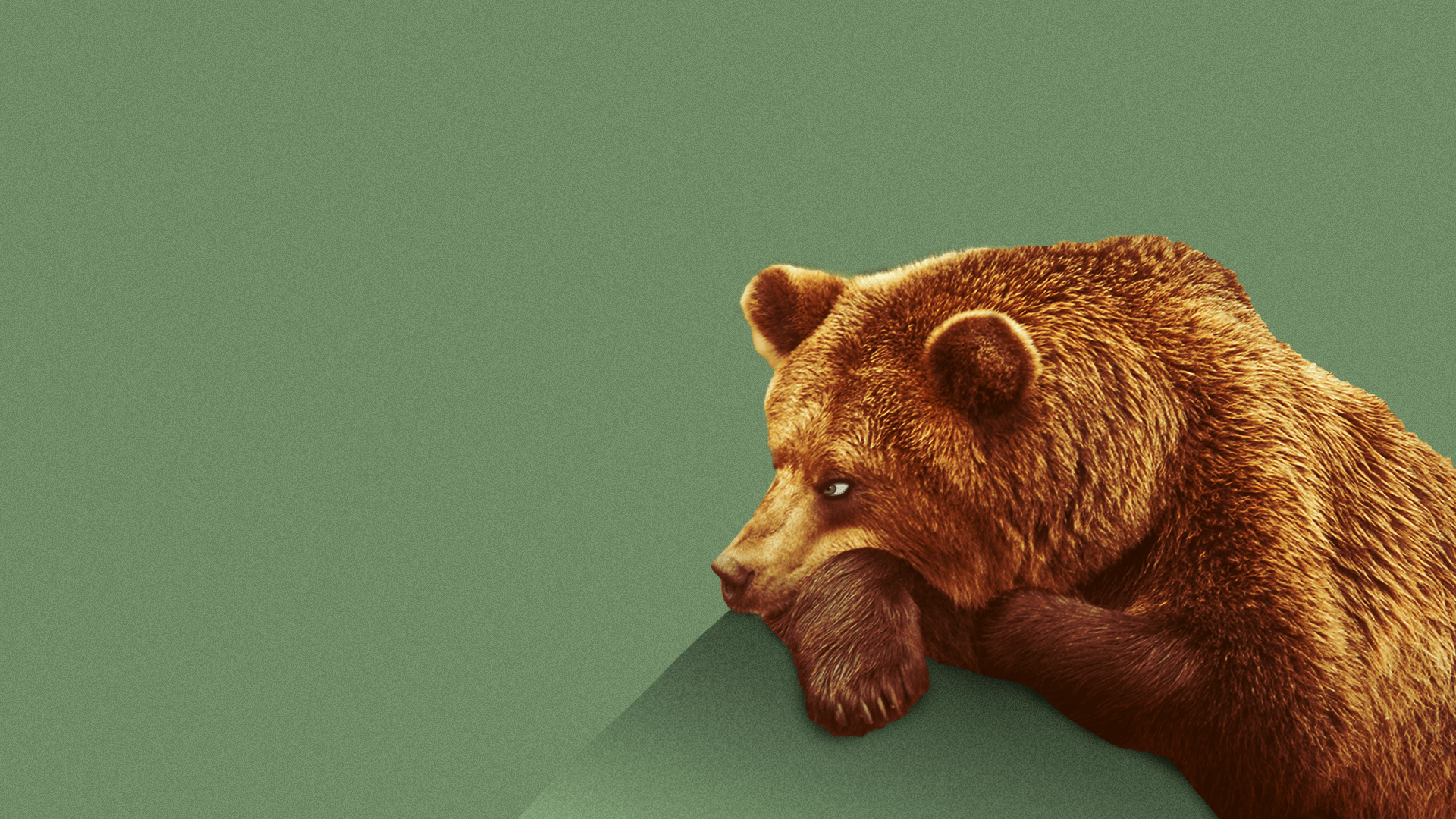 This has been the slowest Q1 for global mergers and acquisitions since 2013, Axios Pro Rata author Dan Primack writes from Refinitiv data.
Year-over-year M&A declines were broad-based: Every macro sector but materials fell by double digits.
It's also the slowest overall quarter since Q2 2020, when COVID hit.
Why it matters: Dealmakers started their summer vacations in January.
🧠 What's happening: None of this is terribly surprising, given inflation, rising interest rates and waxing/waning/waxing recession fears.
In short, buyers fear overpaying. Sellers fear exiting near a bottom.
The big question is when activity will reignite.
"We are optimistic that dealmaking will return toward the end of 2023 as inflation and rates ease up," says Phil Isom, head of M&A at KPMG.
4. 📷 Photo of the week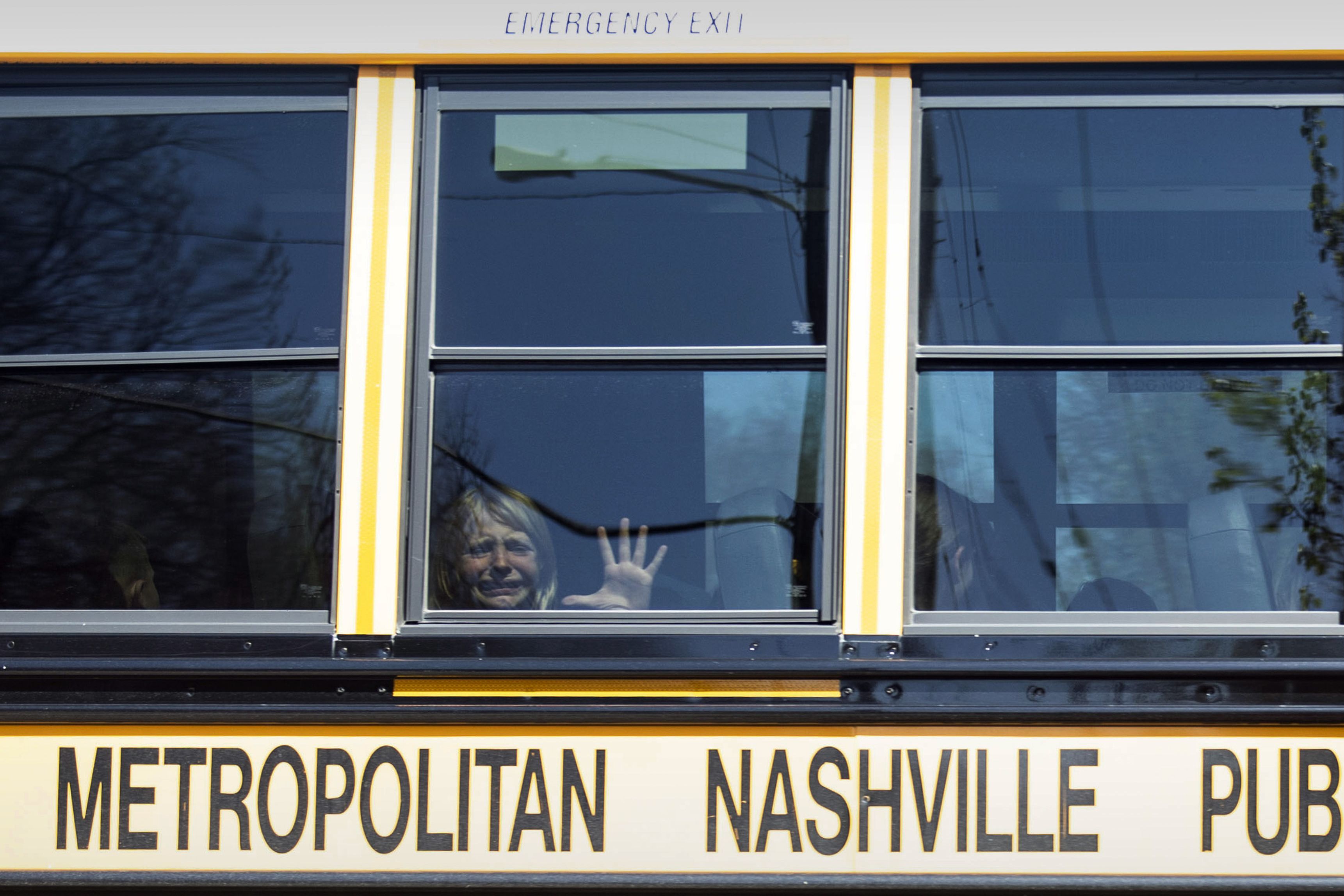 A child weeps on a bus leaving The Covenant School after Monday's mass shooting in Nashville.
5. 💰 Wall Street's bonus slump
Average bonuses on Wall Street last year suffered their steepest fall since 2008's market bloodbath, Axios Markets co-author Matt Phillips writes.
Reality check: This ain't exactly a tragedy. The average bonus was still pretty high by historical standards.
The average Wall Street bonus is still more than twice as much as the median U.S. household was earning in 2021 ($70,784), the last year of available data.
6. 😎 Data of the week: Where we're growing
Manhattan's population grew last year — reversing two years of declines and countering a lot of doomsday and schadenfreude-laced declarations about the city's demise, Emily Peck writes for Axios Markets.
Why it matters: The COVID-era population drops in big cities in 2020 and 2021 appear to be slowing and even reversing in some major metropolitan areas, according to census data out Thursday.
7. 🌧️ Mapped: Wetter-than-usual winter
California and the Midwest just had some of the wettest winter weather on record, Axios' Alex Fitzpatrick and Erin Davis write from NOAA data.
The opposite was true in the Pacific Northwest and in parts of Texas and Florida, which were significantly drier than average.
Why it matters: Climate change is raising the odds and severity of precipitation extremes — both heavy rain and snow as well as prolonged and severe dry spells.
8. 💐 Covering America: Flower truck first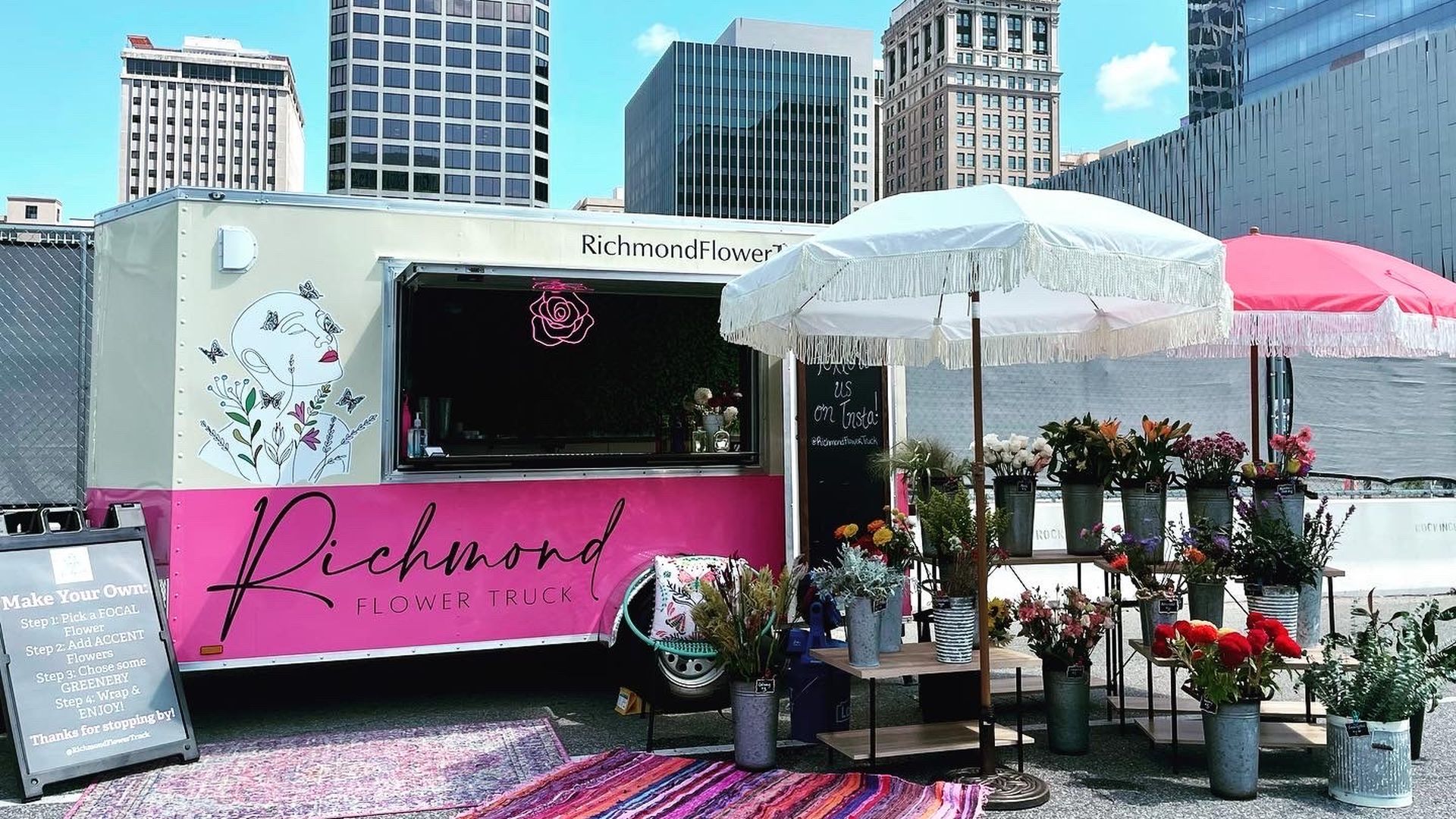 There's a new business popping up around Virginia's capital: Richmond Flower Truck, the city's first mobile flower bar.
🌺 How it works: Customers create their own arrangements, usually with one focal flower, some accent flowers and greenery.
Flowers are priced per stem, so customers can choose how much to spend.
Driving the news: Logan Boyd launched Richmond Flower Truck last summer after she tried to book one for her daughter's birthday and found none existed locally.
"My normal everyday job isn't that exciting. Plus, I don't think anyone is ever angry around flowers," Boyd tells Axios.
Keep reading ... Get Axios Richmond ... Get Axios Local — now in 26 cities, with 4 more coming soon.