Good Wednesday morning. Situational awareness: A poll by NBC News and the GenForward Project at the University of Chicago finds that 71% of millennials think the U.S. needs a third major political party. ... Several Congressional Black Caucus members are pushing Rep. John Conyers to resign, and Nancy Pelosi is tacitly supporting the effort, per CNN.
https://www.axios.com/newsletters/axios-am-c1e59cd1-7c37-4412-91e8-cb4222dc11ef.html?chunk=0#story0
1 big thing: Snap CEO's first op-ed, for Axios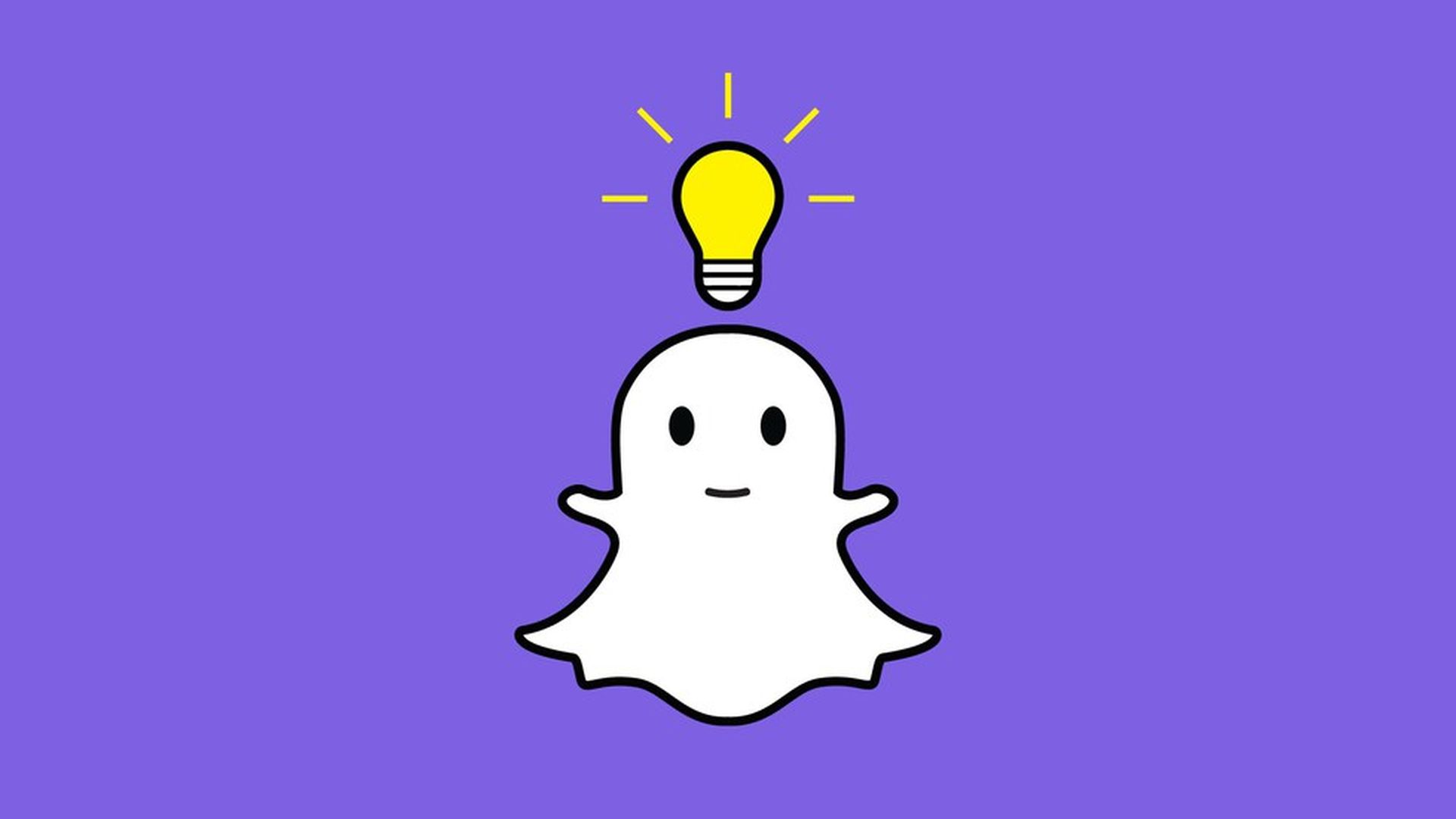 "How Snapchat is Separating Social from Media," by Evan Spiegel, co-founder and CEO of Snap Inc.:
The personalized newsfeed revolutionized the way people share and consume content. But let's be honest: this came at a huge cost to facts, our minds and the entire media industry.
The obvious benefits that have driven the growth of social media – more friends! more likes! more free content! – are also the things that will undermine it in the long run.
Social media fueled "fake news" because content designed to be shared by friends is not necessarily content designed to deliver accurate information. After all, how many times have you shared something you've never bothered to read?
Be smart: The Snapchat solution is to rely on algorithms based on your interests — not on the interests of "friends" — and to make sure media companies also profit off the content they produce for our Discover platform.
Ah, but won't this exacerbate fears about algorithms taking over? It's important to remember that human beings write algorithms and can optimize them to account for human behavior.
Axios take on why this matters: Evan has been under fire for Snap's post-IPO stock price swoon, and failing to sufficiently explain the company's vision. By hitting the flaws of his chief competitors — mainly Facebook — he's pushing investors and users to see Snap as a safer, saner place to consume and chat.
Check the Axios stream later this morning for more details on the redesign from Axios' Sara Fischer.
https://www.axios.com/newsletters/axios-am-c1e59cd1-7c37-4412-91e8-cb4222dc11ef.html?chunk=1#story1
2. Scoop: When Trump reamed Manafort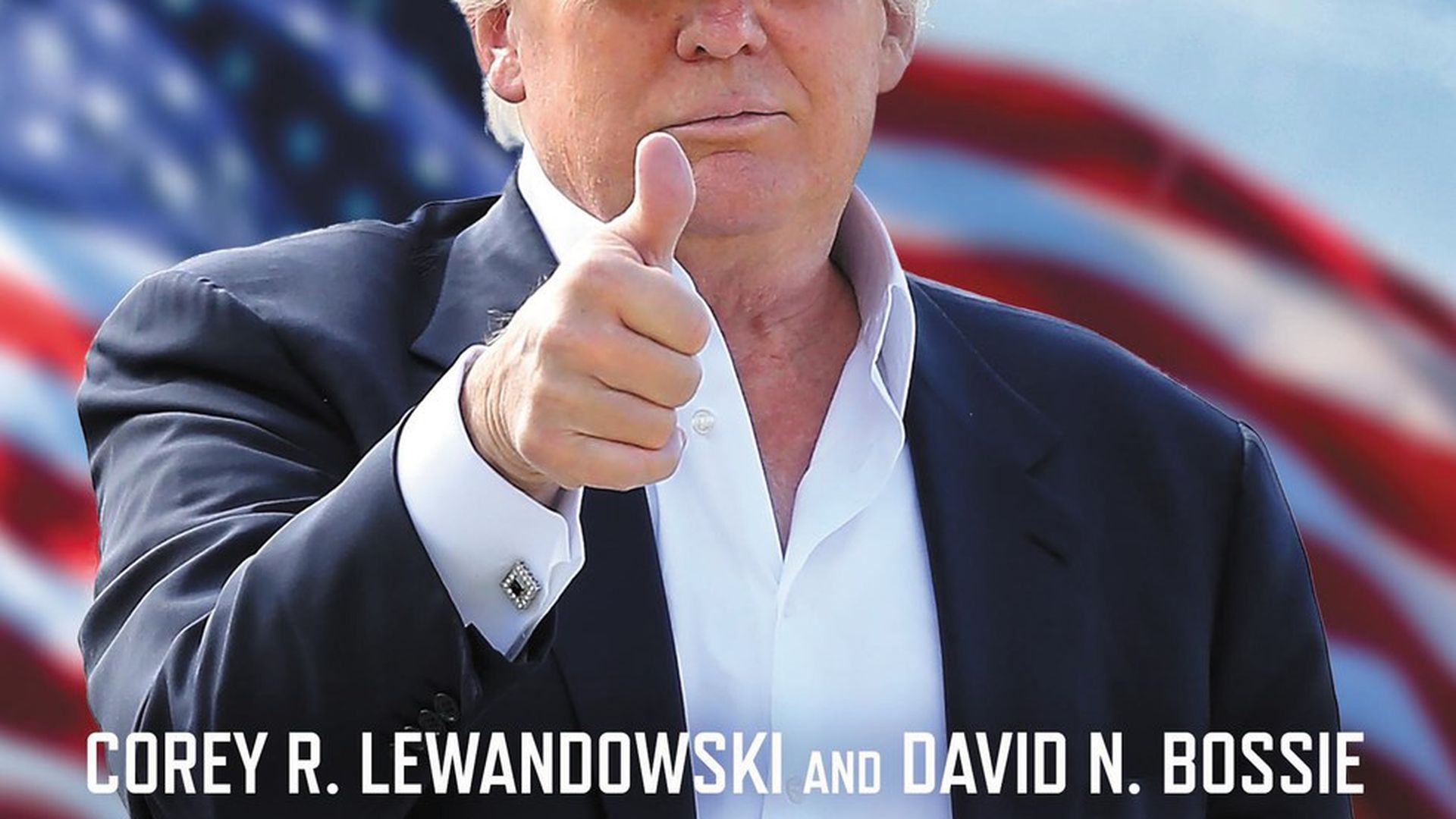 The first Trump campaign book by true insiders hits on Tuesday -- "Let Trump Be Trump: The Inside Story of His Rise to the Presidency" (Hachette), by confidants Corey Lewandowski and Dave Bossie, who have secretly written a nugget-studded account.
This comes a month before Michael Wolff's "Fire and Fury: Inside the Trump White House," which takes a more critical look at Trump.
Deplorables, as Trump originals defiantly call themselves, will love "Let Trump Be Trump" — it's a campaign memoir / buddy picture. But journalists will also feast on it:
Paul Manafort — first a Trump delegate strategist, later campaign chairman, and now under indictment — takes a beating. Manafort's purview grew after Lewandowski was fired.
In April 2016, en route to a Delaware rally, Trump ordered the pilot of his personal chopper to fly lower in order to get cell service to chew out Manafort for suggesting the candidate not go on TV.
Trump barked a barrage of four-letter words: "I know guys like you, with your hair and your skin."
At one point in Iowa, Trump scolded Lewandowski: "You don't know what you're doing. This team is completely lost."
The authors write that Steve Bannon, when he first heard Trump was running for president, laughed and said: "Yeah, of what country?"
When "the kids" (Lewandowski and Hope Hicks) overnighted at Mar-a-Lago, Trump would insist they, and body man Keith Schiller, sit with him for dinner.
The boss would regale them with stories about himself. His table mates back then remain a rare breed today: True Trump loyalists.
That's all for now – more soon. But as a last sneak peek (and a sign of the book's perspective), here's the dedication:
To President Donald J. Trump
And First Lady Melania Trump
And the entire Trump family for
Making America great again.
https://www.axios.com/newsletters/axios-am-c1e59cd1-7c37-4412-91e8-cb4222dc11ef.html?chunk=2#story2
3. D.C. in range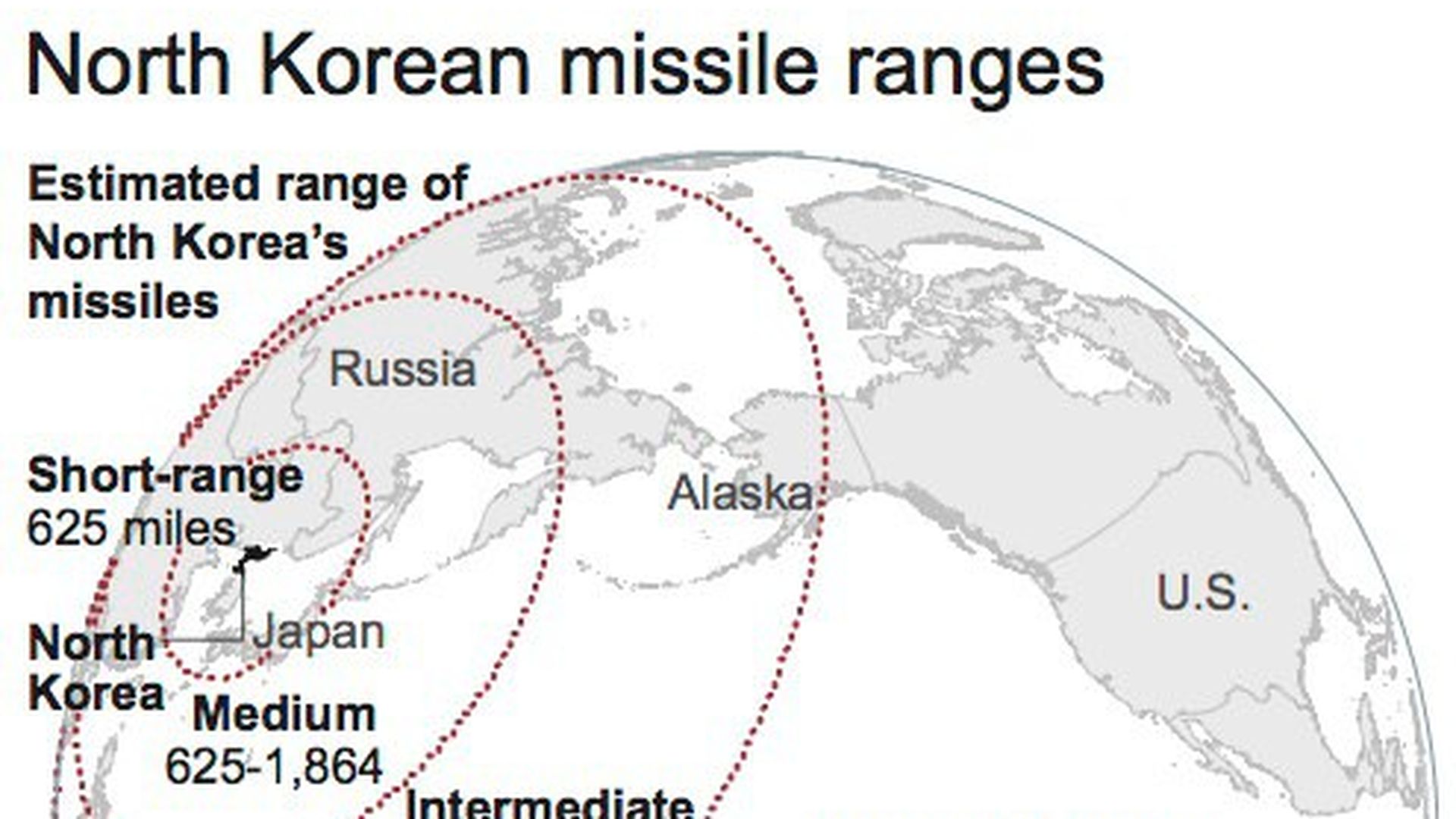 "North Korea launched its most powerful weapon yet, ... claiming a new type of intercontinental ballistic missile that some observers believe could reach Washington and the entire eastern U.S. seaboard," AP reports:
"In a special state media broadcast hours later, North Korea said it successfully fired a 'significantly more' powerful, nuclear-capable ICBM it called the Hwasong-15.
"Outside governments and analysts concurred the North had made a jump in missile capability."
Why it matters: "[T]he power of the missile and suddenness of the test ... jolted the Korean Peninsula and Washington."
"The launch at 3:17 a.m. local time and midday in the U.S. capital indicated an effort to perfect the element of surprise and to obtain maximum attention in the United States."
"North Korea said the Hwasong-15, the 'greatest ICBM,' could be armed with a 'super-large heavy nuclear warhead' and is capable of striking the 'whole mainland' of the United States."
"The firing is a clear message of defiance aimed at the Trump administration, which a week earlier had restored North Korea to a U.S. list of terror sponsors."
"It also ruins nascent diplomatic efforts, raises fears of war or a pre-emptive U.S. strike and casts a deeper shadow over the security of the Winter Olympics early next year in South Korea."
The takeaway, from N.Y. Times: "David Wright, a scientist at the Union of Concerned Scientists, said the missile ... exhibited a potential range of more than 8,000 miles, able to reach Washington or any other part of the continental United States."
Be smart, from Sinocism's Bill Bishop, author of the weekly Axios China newsletter (sign up free here): "So much for Kim being cowed by Trump into a testing halt. Expect China to cut the oil supply to North Korea — by up to half, is what I have heard Xi would do if Kim tested again."
"If China does nothing, then Trump really looks like a paper tiger."
https://www.axios.com/newsletters/axios-am-c1e59cd1-7c37-4412-91e8-cb4222dc11ef.html?chunk=3#story3
Bonus: Pic du jour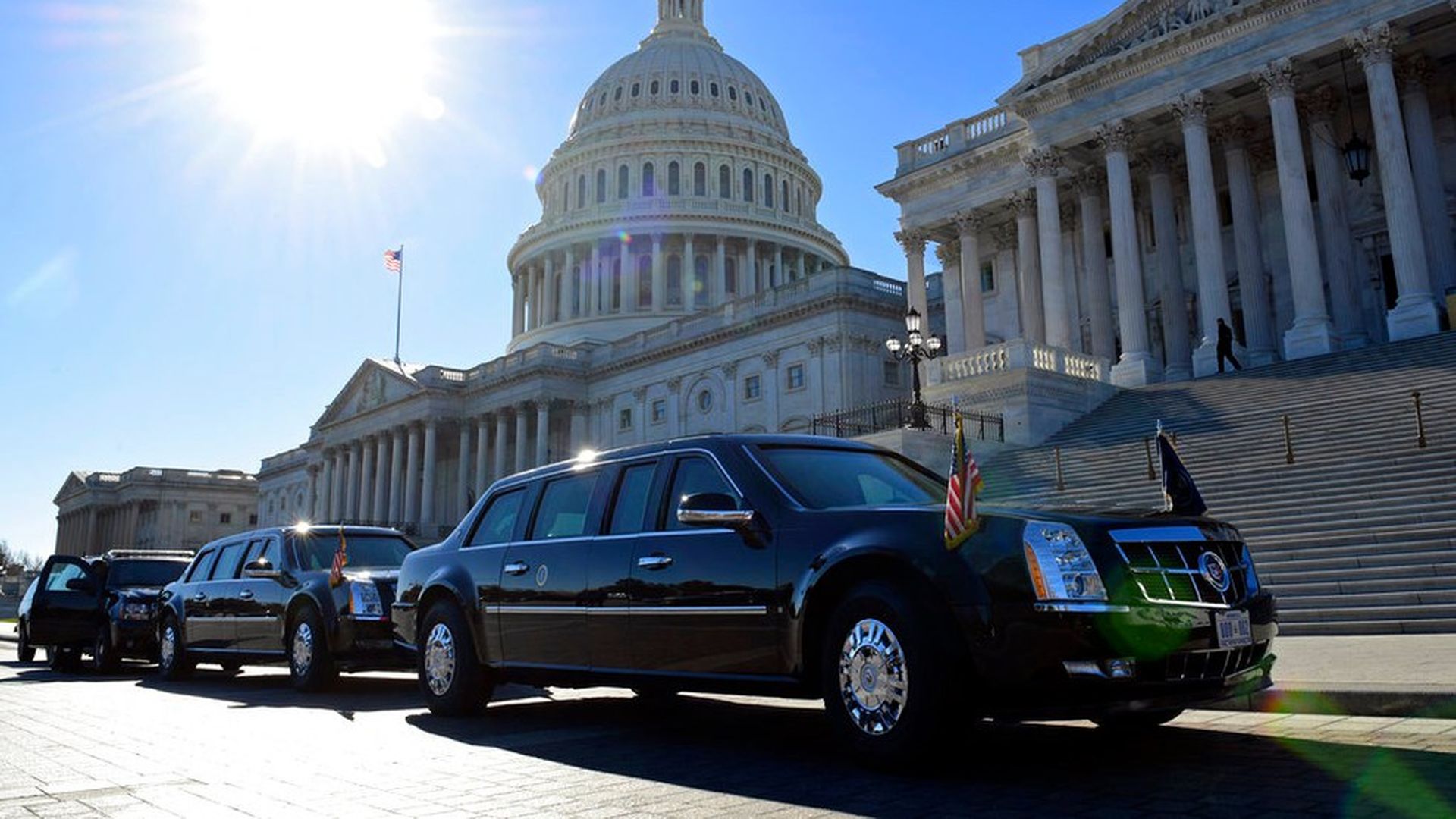 Presidential limousines are parked on Capitol Hill yesterday while Trump is inside meeting with Senate Republicans.
https://www.axios.com/newsletters/axios-am-c1e59cd1-7c37-4412-91e8-cb4222dc11ef.html?chunk=4#story4
4. McKinsey: Automation could take ⅓ of jobs
A McKinsey Global Institute study out this morning says that massive government intervention will be required to hold societies together amid labor disruption over the next 13 years, Axios future editor Steve LeVine writes:
Up to 800 million people — including a third of the work force in the U.S. and Germany — could be made jobless by 2030, the study says.
Up to 30% of the hours worked globally may be automated by 2030.
The bottom line: The economy of most countries will eventually replace the lost jobs, the study says.
But many of the unemployed will need considerable help to shift to new work, and salaries could continue to flatline.
Michael Chui, the report's lead author, tells Axios: "It's a Marshall Plan size of task."
https://www.axios.com/newsletters/axios-am-c1e59cd1-7c37-4412-91e8-cb4222dc11ef.html?chunk=5#story5
5. Trump's "rabbit holes"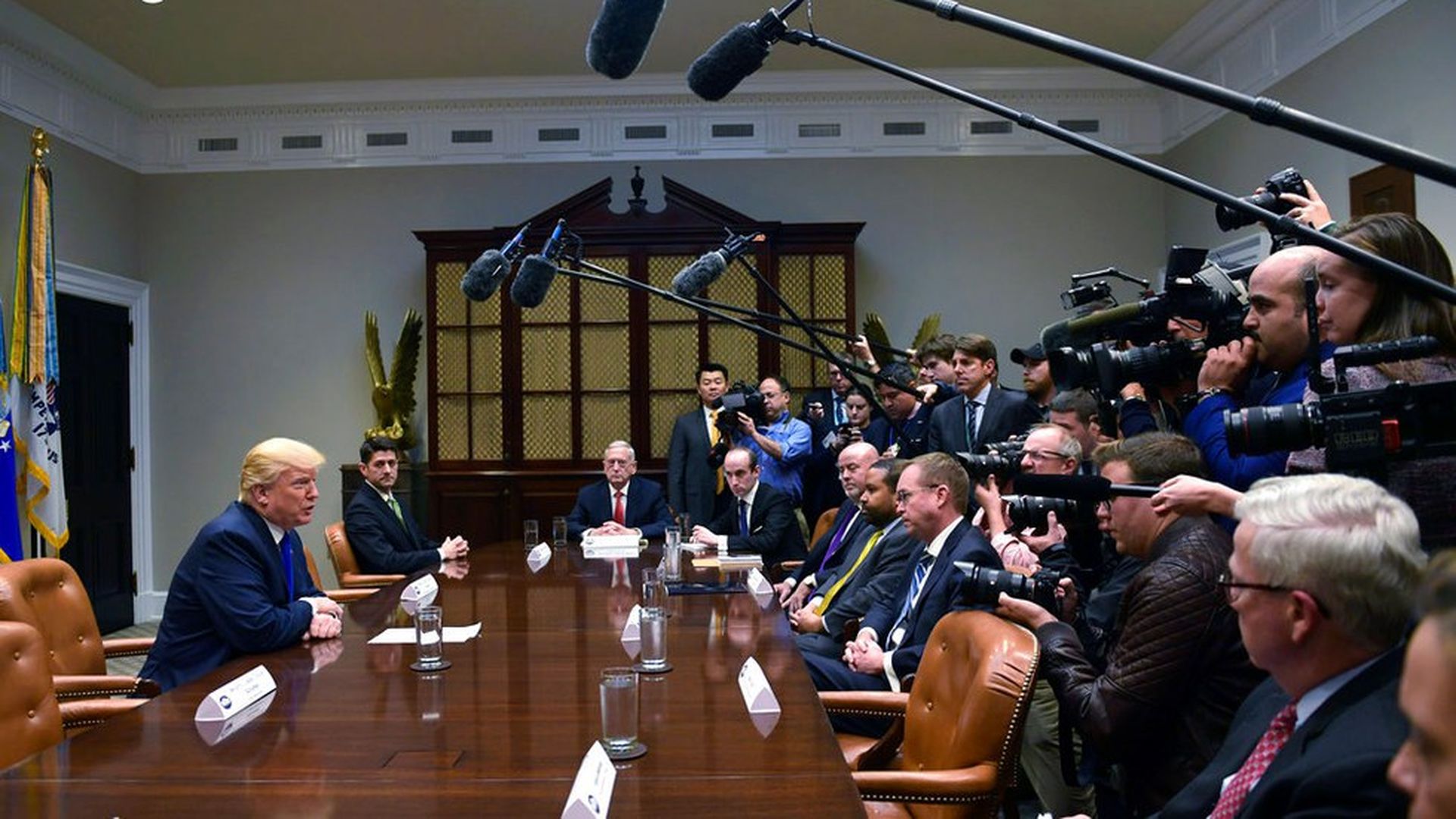 "Advisers say [Trump] continues to privately harbor a handful of conspiracy theories that have no grounding in fact," the N.Y. Times' Maggie Haberman and Jonathan Martin report on A1:
"In recent months, ... Trump has used closed-door conversations to question the authenticity of President Barack Obama's birth certificate. He has also repeatedly claimed that he lost the popular vote last year because of widespread voter fraud."
"Trump's journeys into the realm of manufactured facts have been frequent enough that his own staff has sought to nudge friendly lawmakers to ask questions of Mr. Trump in meetings that will steer him toward safer terrain."
"Trump's friends did not bother denying that the president was creating an alternative version of events."
"The president continues to boast of winning districts that he did not in fact win, ... and of receiving 52 percent of the women's vote, even though exit polls show that 42 percent of women supported him."
Questioning the "Access Hollywood" tape:
"Despite his public acknowledgment of the recording's authenticity in the final days of the presidential campaign ... Trump as president-elect began raising the prospect with allies that it may not have been him on the tape after all."
"[I]n January, shortly before his inauguration, Mr. Trump told a Republican senator that he wanted to investigate the recording that had him boasting about grabbing women's genitals."
Trump told the senator, according to a person familiar with the conversation: "We don't think that was my voice."
"Since then, Mr. Trump has continued to suggest that the tape that nearly upended his campaign was not actually him, according to three people close to the president."
P.S. L.A. Times lead story, "President's erratic style threatens his deal-making: His attack on Pelosi and Schumer derails a bipartisan meeting just when he may need Democratic help."
https://www.axios.com/newsletters/axios-am-c1e59cd1-7c37-4412-91e8-cb4222dc11ef.html?chunk=6#story6
6. Tax plan gains steam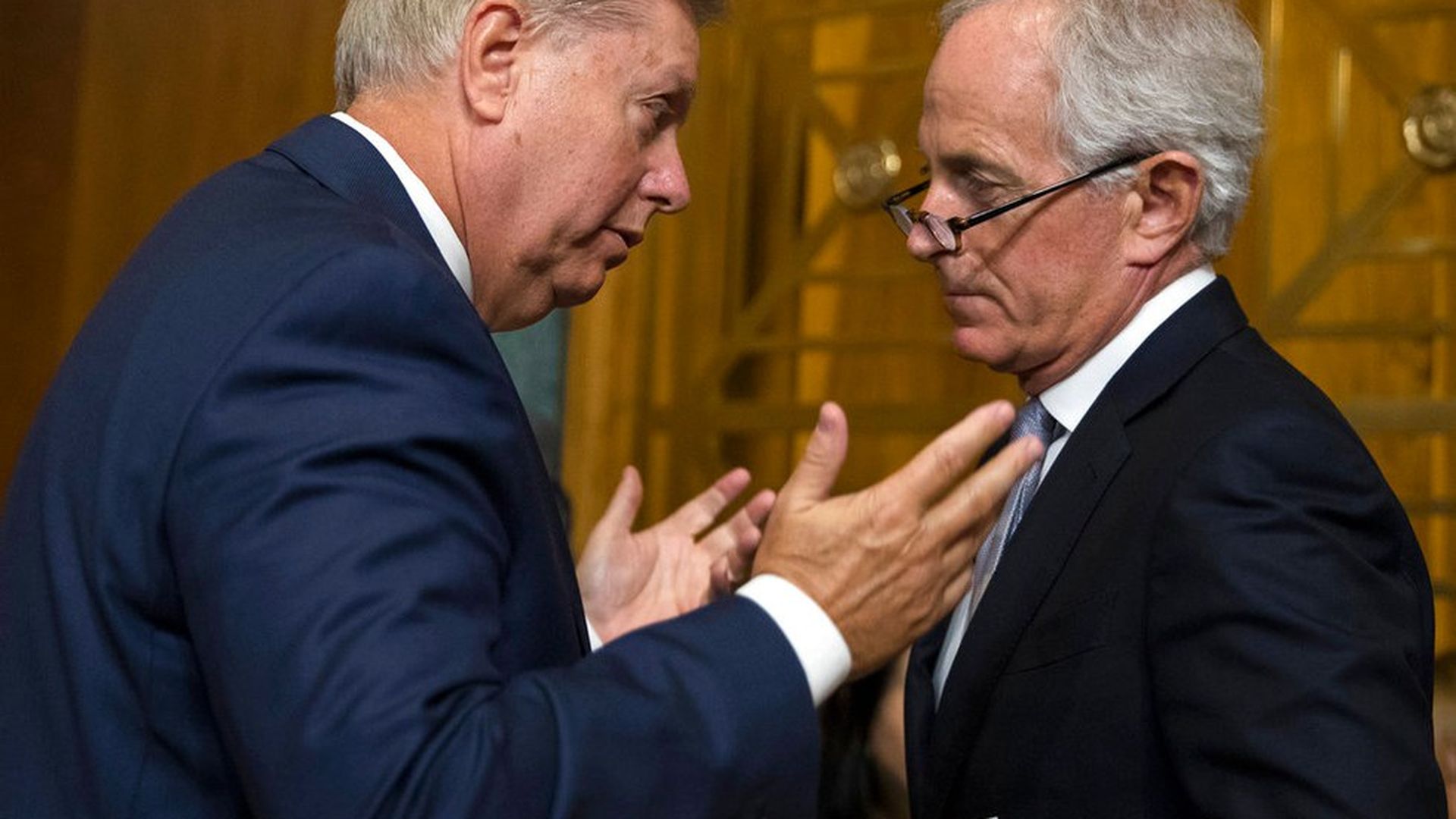 "Senate Republicans rammed forward President Donald Trump's tax-cut bill on Tuesday in an abrupt, partisan committee vote that set up a full vote by the Senate as soon as Thursday, although some details of the measure remained unsettled," Reuters writes.
"Republican committee members quickly left the room after the vote as Democrats complained about a lack of discussion on a bill that would overhaul the U.S. tax code and add an estimated $1.4 trillion to the $20 trillion national debt over 10 years."
Ohio Gov. John Kasich (R) says in a statement to Axios: "As Congress considers new tax cuts and reforms — for both individuals and business — they must also include the middle class and the working poor who are struggling to pay their bills and take care of their families."
"It's also critical to avoid an explosion in the national debt which would be counterproductive to growth. At the same time, mixing health care reform into a tax bill should be a non-starter."
How it's playing ... N.Y. Times 2-col. lead, "Tax Plan Clears Hurdle In the Senate as Trump Stokes Shutdown Fears" ... WashPost 2-col. lead, "Tax bill advances in Senate as skeptics signal their support."
https://www.axios.com/newsletters/axios-am-c1e59cd1-7c37-4412-91e8-cb4222dc11ef.html?chunk=7#story7
7. Supreme Court to decide digital privacy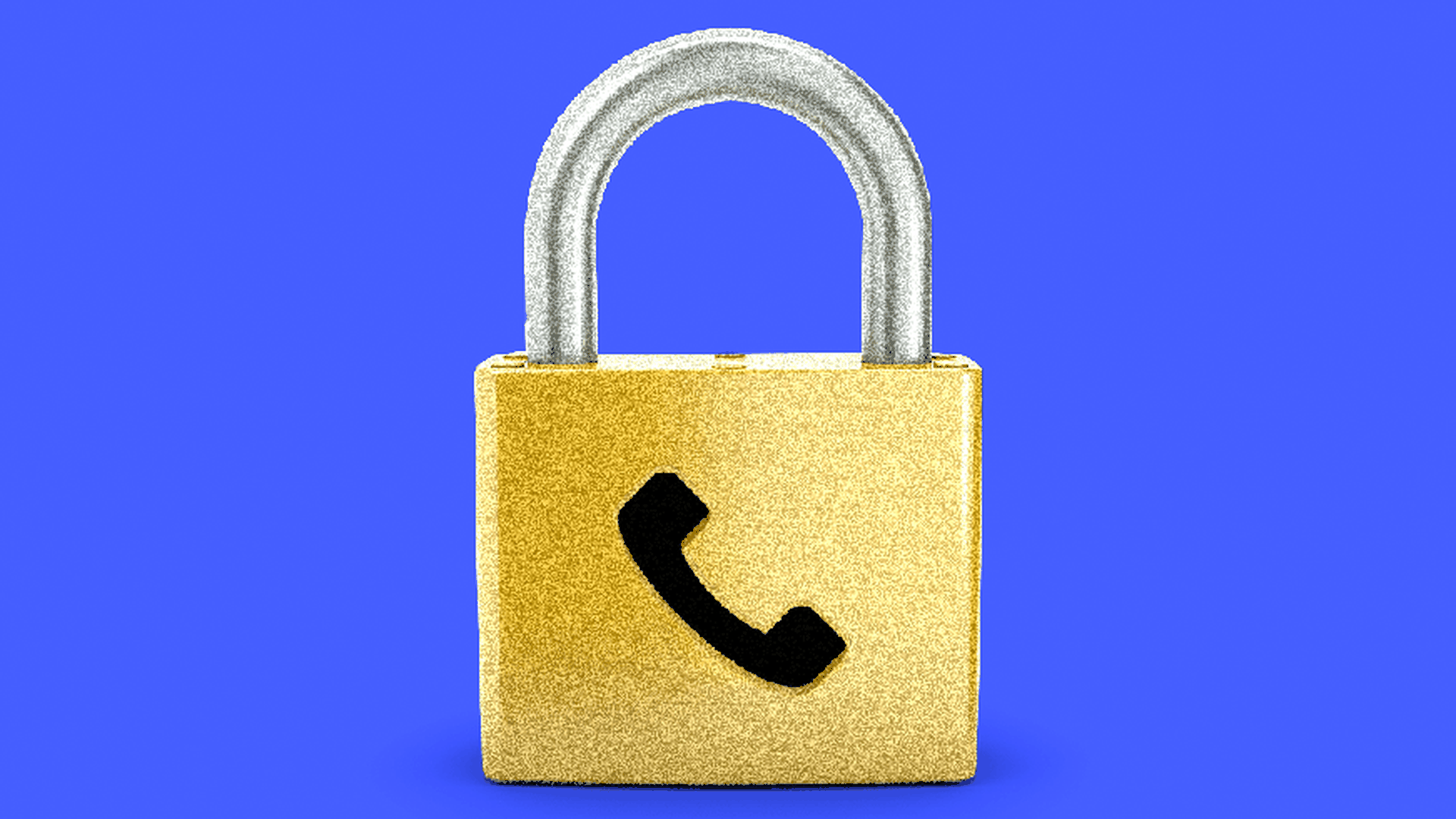 Your phone knows your every move. Does that mean the police should, too?
The future of digital privacy is up for grabs today at the Supreme Court, as the justices hear arguments in a landmark case about whether police can track the location of a cell phone without a warrant, Axios health and legal editor Sam Baker writes.
Why it matters: The tech industry's most powerful companies argue that if police can access this information without a warrant, hardly anything will ever be private again.
The justices clearly share some of those concerns — but their personal understanding of modern technology is on a collision course with the court's past rulings.
The implications are staggering. A ruling is expected by June.
https://www.axios.com/newsletters/axios-am-c1e59cd1-7c37-4412-91e8-cb4222dc11ef.html?chunk=8#story8
8. China's plan to rule world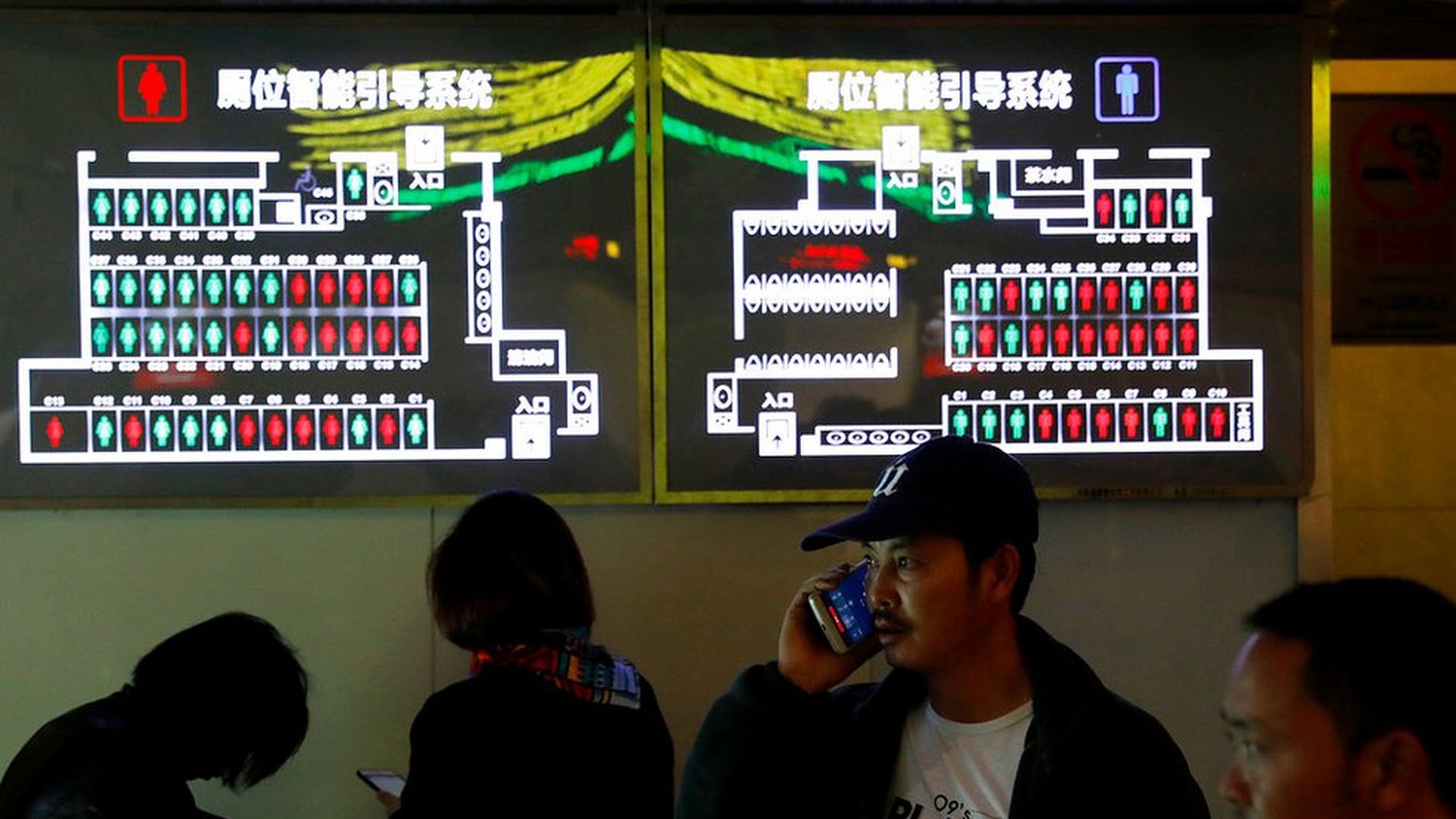 WashPost columnist David Ignatius sees "an open power play" by China:
"China's rise has been so rapid yet gentle in tone that it's easy to miss how fast Beijing has expanded its ability to project power."
"Trump's 'America first' strategy has facilitated China's buildup, unintentionally."
"China is building [and buying] the infrastructure of power," including ports around the Indian Ocean and in Europe, and "rail lines to Europe and every part of Asia, allowing them to bypass U.S.-controlled sea lanes."
"There's an eerie sense in today's world that China is racing to capture the commanding heights of technology and trade. Meanwhile, under the banner of 'America first,' the Trump administration is protecting coal-mining jobs and questioning climate science."
The ultimate "Why it matters": "Sorry, friends, but this is how empires rise and fall."
P.S. Tom Friedman column in N.Y. Times: "To inoculate myself against Trump eating my brain, I occasionally get as far away as I can. This time it was to India, where I learned a ton that I didn't know: I found India trying to leapfrog out of poverty and catch up to China by engaging in a rapid digitization of its entire economy and power grid."
"So while we've been following Trump's tweets about bringing back 'beautiful coal,' India built a billion-user ID network bigger than Twitter and giant solar power plants that are cheaper than coal."
https://www.axios.com/newsletters/axios-am-c1e59cd1-7c37-4412-91e8-cb4222dc11ef.html?chunk=9#story9
9. "A champion of insurrection"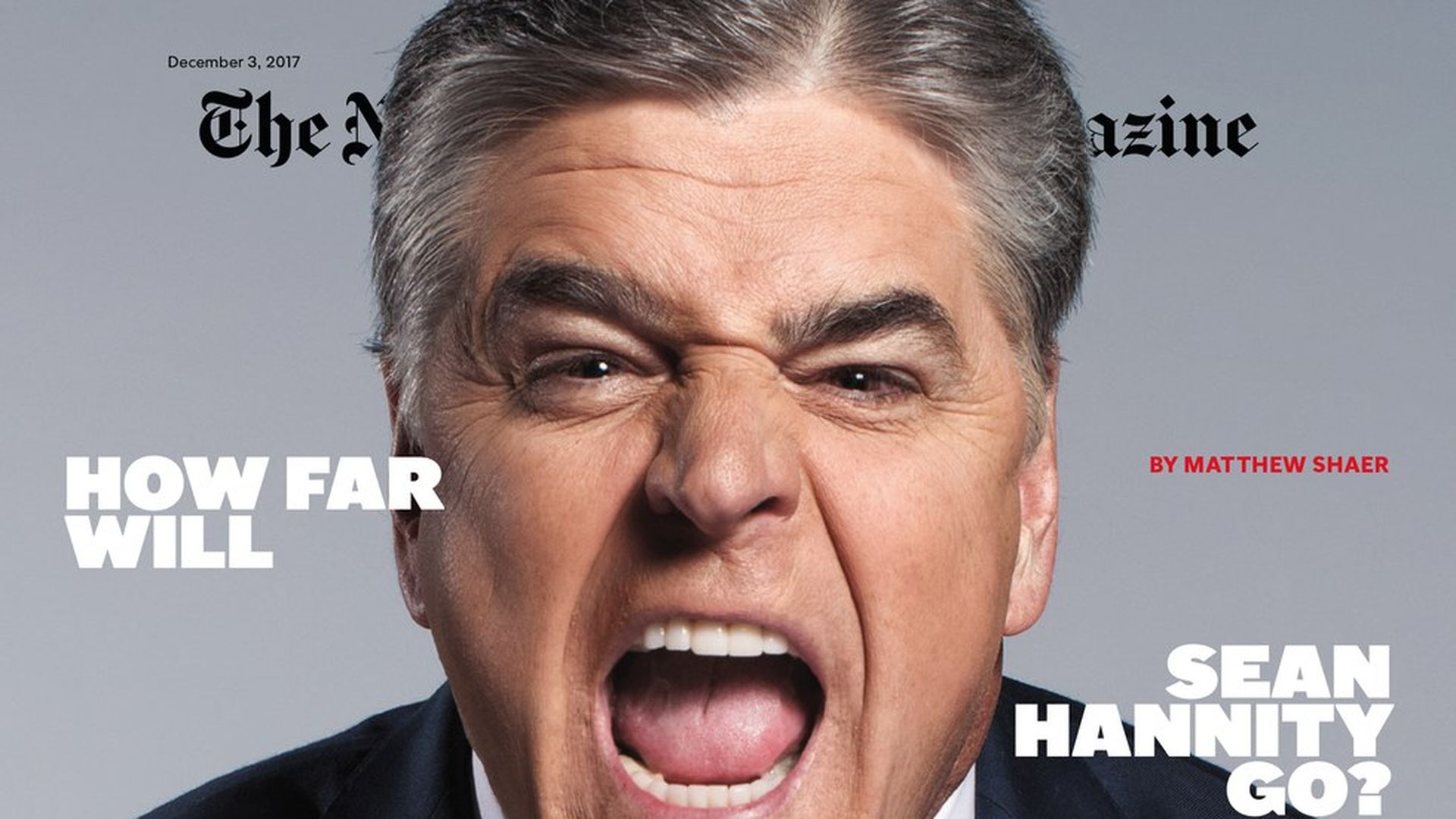 Sean Hannity explodes from the cover of Sunday's N.Y. Times Magazine ... "The Fox News host is willing to defend Trump at all costs — and is reaching more than 13 million people a day," by Matthew Shaer:
Hannity: "I'm an advocacy journalist, or an opinion journalist."
"In recent weeks, Hannity has launched ferocious assaults on Republicans he sees as insufficiently supportive of the president's agenda, from Senator Jeff Flake of Arizona to the Senate majority leader, Mitch McConnell, whom Hannity, echoing Trump, has called 'weak.'"
"Among Hannity's critics, his relationship with Trump is frequently depicted as nakedly and sycophantically transactional — one career entertainer grabbing onto the coattails of another and hanging on for dear life. But people close to the president and Hannity say this caricature vastly oversimplifies the complicated and evolving alliance between the two men and misunderstands the degree to which Trump, as candidate and president, has come to Hannity's positions, rather than the other way around."
"In November, Alvin Chang, a writer for Vox, crunched data from two years of Hannity TV transcripts and concluded that Hannity was, in his mentions of topics like 'the deep state' and the uranium deal, the media's 'top conspiracy theorist.' ... Hannity rejected the label, calling it a 'typical left-wing attack. My whole career I've pursued the truth and have been proven right time after time while my colleagues are often dead wrong.'"
"And to watch Hannity regularly is to observe how distant the host is from a figure like the Infowars proprietor Alex Jones. Jones endorses theories; Hannity almost never does, leaving that job to his guests. It is a dance that has the effect of nourishing the more wild-eyed beliefs of his fans while providing Hannity a degree of plausible deniability."
https://www.axios.com/newsletters/axios-am-c1e59cd1-7c37-4412-91e8-cb4222dc11ef.html?chunk=10#story10
10. 1 fun thing: The cubicle gourmet
"Is That a Soufflé in the Office Microwave? Foodies who want to save money and have creative meals are hitting the office kitchen to whip up gourmet work-day lunches," by Wall Street Journal's Alina Dizik:
"Cubicle dwellers are stocking everything from chef's knives to avocado slicers at their desks and bringing in ready-to-cook ingredients like those in DIY meal kits."
"The result is more time spent stirring — and socializing — in the office kitchen. The trend is taking off among young workers who are foodies but want to save money by not going out."
"Corporate kitchens are taking over larger, windowed spaces. Some are equipped with appliances and smaller kitchen gadgets such as waffle makers or panini grills, which appeal to office cooks."
"The option to cook in the middle of the day encourages a fun company culture where people can gather for lunchtime guacamole competitions."