Axios AM
January 08, 2023
☀️ Good morning! Axios' Erica Pandey is your Sunday steward. She's at [email protected].
Smart Brevity™ count: 1,230 words ... 5 minutes. Edited by Donica Phifer.
1 big thing: Public schools' enrollment crisis
The pandemic has supercharged a trend that has plagued districts across the U.S. for years — students are fleeing public schools.
Why it matters: Public schools lose funding as they lose students, and some schools have been forced to shutter altogether.
That disadvantages the many millions of students — typically lower-income students in cities — who can't turn to private schools or homeschooling.
By the numbers: Public schools lost more than a million students from fall 2019 to fall 2020, according to the National Center for Education Statistics. Enrollment fell from 50.8 million to 49.4 million.
What's happening: Over the last decade, a number of states, including Michigan and New Hampshire, saw enrollment fall primarily due to declining birthrates. Others, like Texas, saw numbers rise due to immigration.
Then the pandemic hit, and public schools were subjected to state and local guidelines. Many of them flip-flopped on virtual versus in-person learning.
Widespread teacher and staff shortages exacerbated the problem. Students rapidly fell behind. That pushed frustrated parents to pull their kids out.
As a result, private schools and charter schools gained students. The number of homeschooled students doubled to about 5 million.
Zoom in: Districts from coast to coast are responding to the exodus by shuttering entire schools, The Wall Street Journal reports:
"The school board in Jefferson County, Colo., outside Denver, voted in November to close 16 schools. St. Paul, Minn., last summer closed five schools. The Oakland, Calif., school board last February voted to close seven schools after years of declining enrollment and financial strife."
Major metropolitan areas have been hit the hardest. A Wall Street Journal analysis found "enrollment fell in roughly 85 of the nation's largest 100 public-school districts."
Enrollment in New York City's public schools, the country's largest school district, dropped by 8.3% from 2020 to 2022, according to a fiscal watchdog funded by the city.
Charter school enrollment in NYC increased roughly 7.8% over the same period.
It may take years for some students to recover from pandemic-era learning loss, according to a report from NWEA, a nonprofit group that administers standardized tests.
What to watch: The federal government projects public school enrollment will fall even further — to 47.3 million — by 2030. Even the districts that have seen rising numbers in recent years are expected to shed students.
2. 🏈 Bills back on the field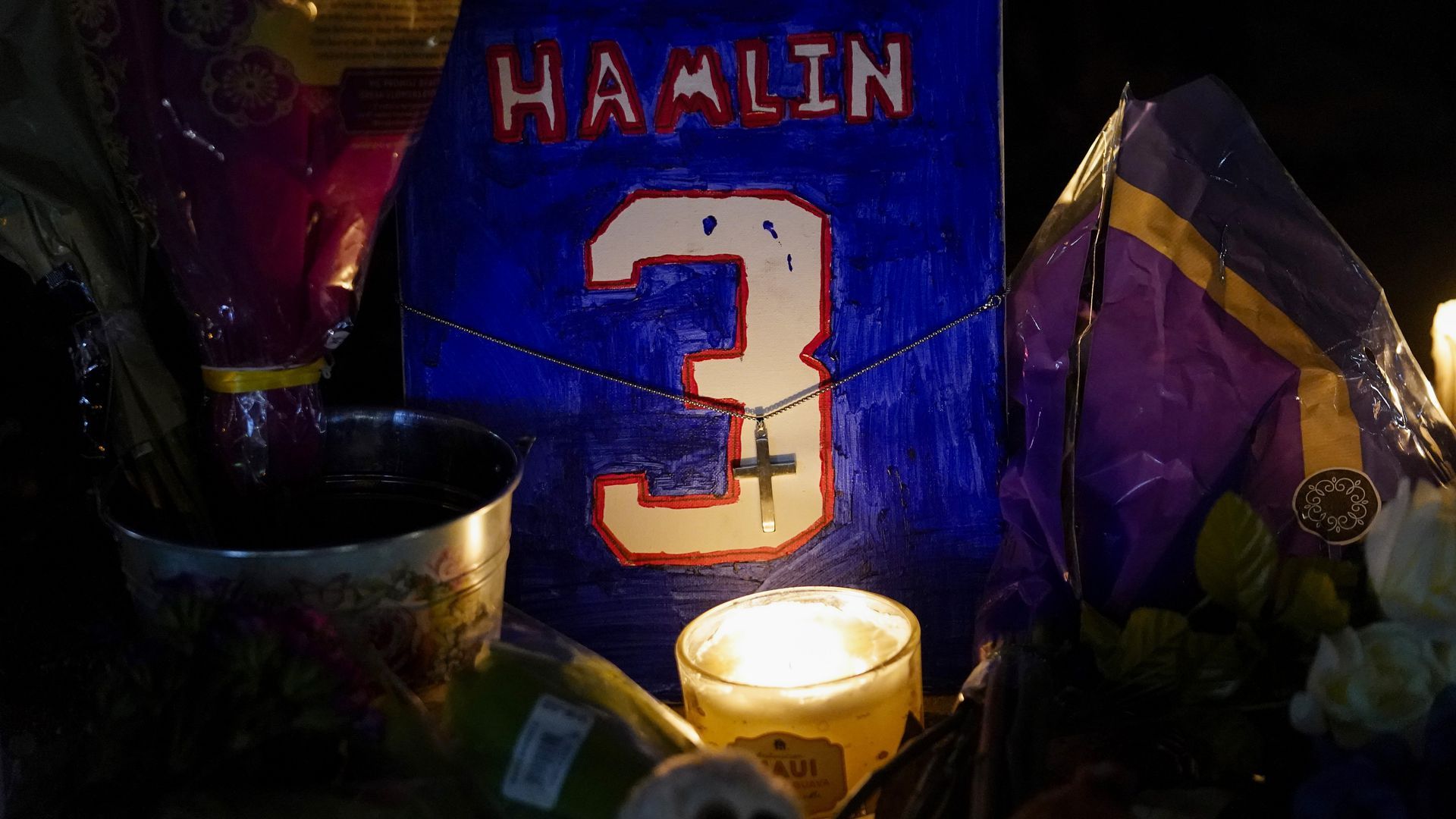 The Buffalo Bills host the New England Patriots today at 1 p.m. ET, six days after Damar Hamlin's terrifying on-field collapse shook the NFL — and America — to its core, writes Axios Sports editor Kendall Baker.
Why it matters: This will be one of the most emotional games in NFL history. And with Hamlin showing significant improvement, it will be a "celebration of life," says Bills general manager Brandon Beane.
The latest: The Bills announced Friday that Hamlin had been taken off a breathing tube and was talking with his family and doctors.
Hamlin also FaceTimed his teammates, telling them: "Love you guys."
The big picture: More than 240,000 people have donated over $8 million to Hamlin's fundraiser for a Pittsburgh-area toy drive — as a way to show him love and support.
Sunday — the NFL's regular-season finale — will provide another opportunity to do that.
State of play: The game itself carries major AFC playoff implications. It will impact Buffalo's seeding, and the Patriots clinch a wild-card spot with a win.
The Bills will wear special "3" jersey patches for Hamlin, and other NFL teams will honor him at stadiums across the country.
"There's going to be tears out there," Beane said. "That will be more of the challenge than the X's and O's."
3. Missing lesson: The Holocaust
A majority of U.S. states don't have laws requiring public school students to learn about the horrors of the Holocaust, according to an Axios analysis of data from the National Conference of State Legislatures.
Why it matters: Surveys show Americans — especially Millennials and Gen Z members — don't know basic facts about the Holocaust amid a rise in antisemitic social media posts and violence across the U.S., Axios' Russell Contreras writes.
By the numbers: At least 18 states have passed bills specifically requiring Holocaust and genocide education, the National Conference of State Legislature said.
State of play: A 2020 survey commissioned by the Conference on Jewish Material Claims Against Germany measuring Holocaust awareness in the U.S. found that roughly two-thirds of those surveyed didn't know how many Jewish people died.
The survey of Americans between 18 and 40 also found that 48% could not name one concentration camp or ghetto.
Zoom out: Antisemitic hate crimes are trending higher this year in several major cities and could surpass numbers from 2021 — a possible record year, according to the Center for the Study of Hate and Extremism.
4.🔮 Coming trend: Working longer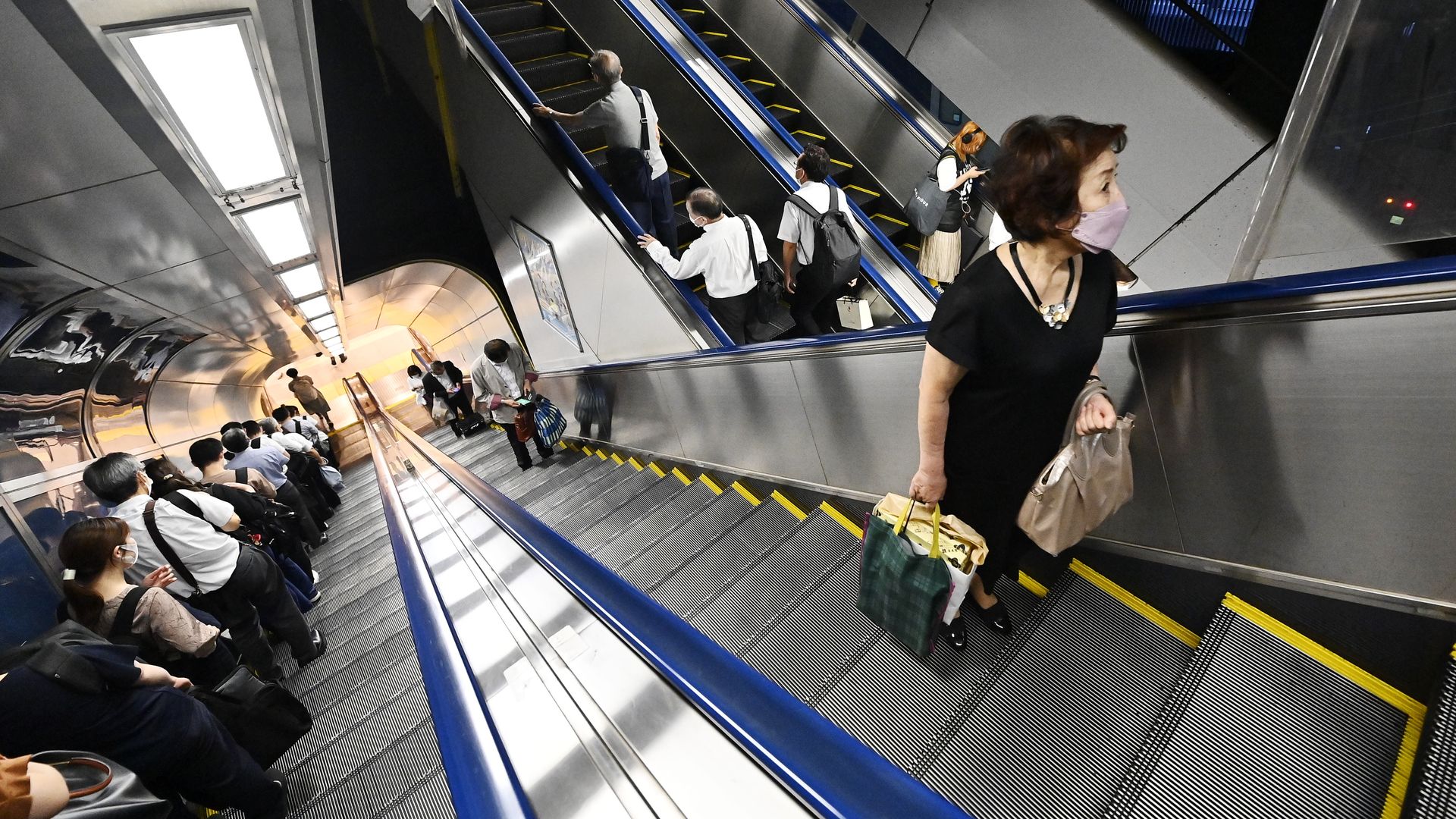 Older adults are working well into their 70s and beyond in East Asia as countries navigate declining populations and aging workforces, The New York Times reports from Tokyo.
What's happening: Companies need workers, and fewer new people are entering the labor market. And older adults need money, as the growing population of retirees has strained pension rolls.
The big picture: The demographic trends and consequences of societal aging playing out in the East are coming to the West.
The U.S. is projected to have more adults over the age of 65 than kids under 18 by 2035, per Census data. That's a historical first.
5. Musk wants to take trial to Texas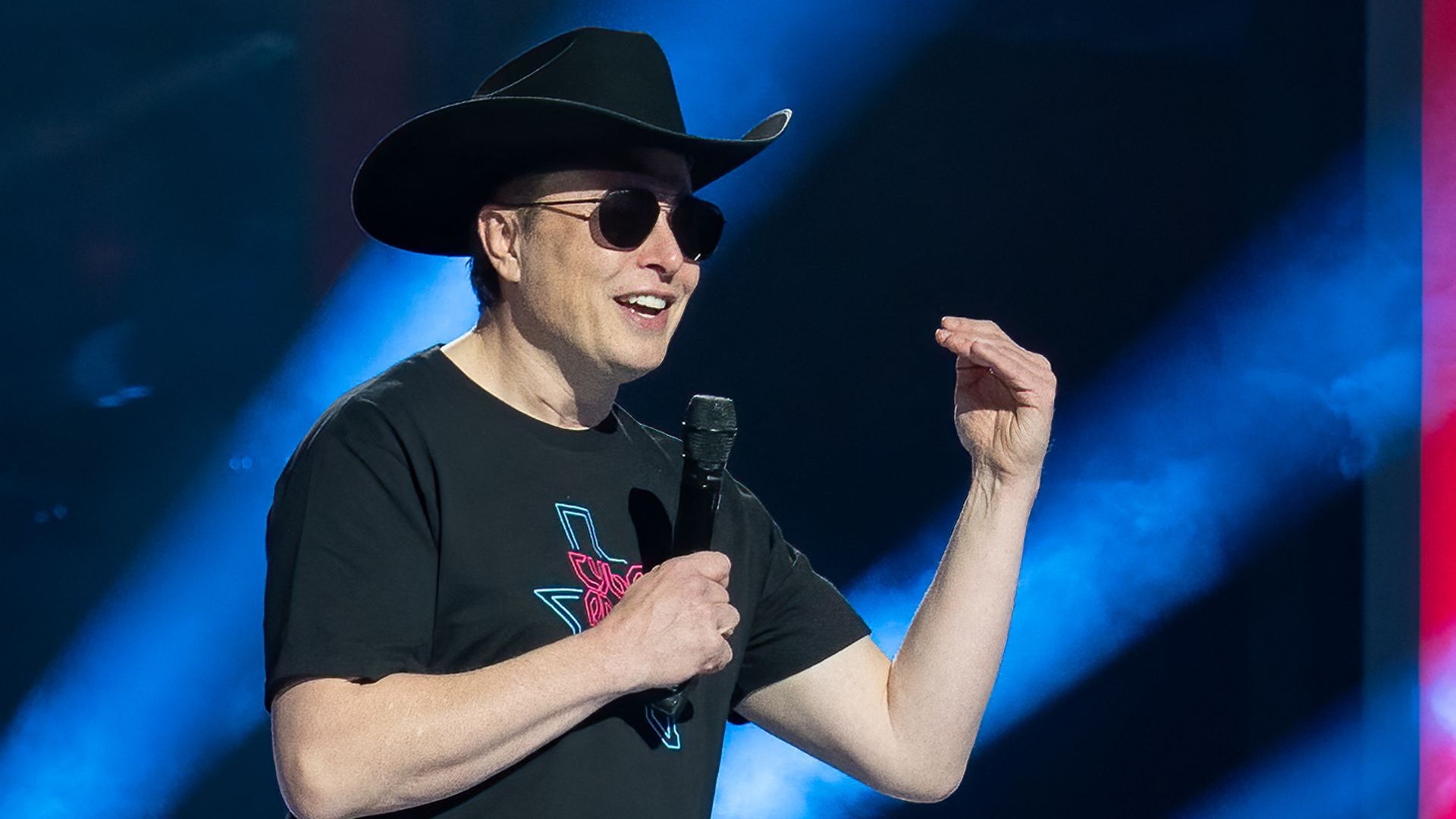 Elon Musk says he can't get a fair trial in California and wants to shift to Texas.
The trial is for a Tesla shareholder lawsuit over Musk's 2018 tweets about taking Tesla private. Musk says that negative media coverage has turned potential jurors in San Francisco against him, AP reports.
What's happening: In a late Friday filing — less than two weeks before the trial is scheduled to begin on Jan. 17 — Musk's lawyers argue it should be moved to the federal court in the western district of Texas. That district includes the state capital of Austin, which is where Musk moved Tesla in late 2021.
If moving the trial isn't possible, Musk's lawyers want it postponed until negative publicity regarding the billionaire's purchase of Twitter, which has its headquarters in San Francisco, has died down.
6. 🍳 Charted: Egg-flation
No food item has been impacted by inflation as much as eggs.
Staggering stat: The price of eggs was up over 49% in November compared to a year earlier, per the Consumer Price Index.
What to watch: Those prices may finally be coming down as we move past high holiday demand, Axios' Kelly Tyko reports.
Case in point: Egg prices were on average $4.63 for a dozen Midwest large eggs Friday down from $5.46 in the days before and after Christmas, according to Urner Barry's Egg Index.
7. 🍝 1 food thing: Tiny pasta, big fans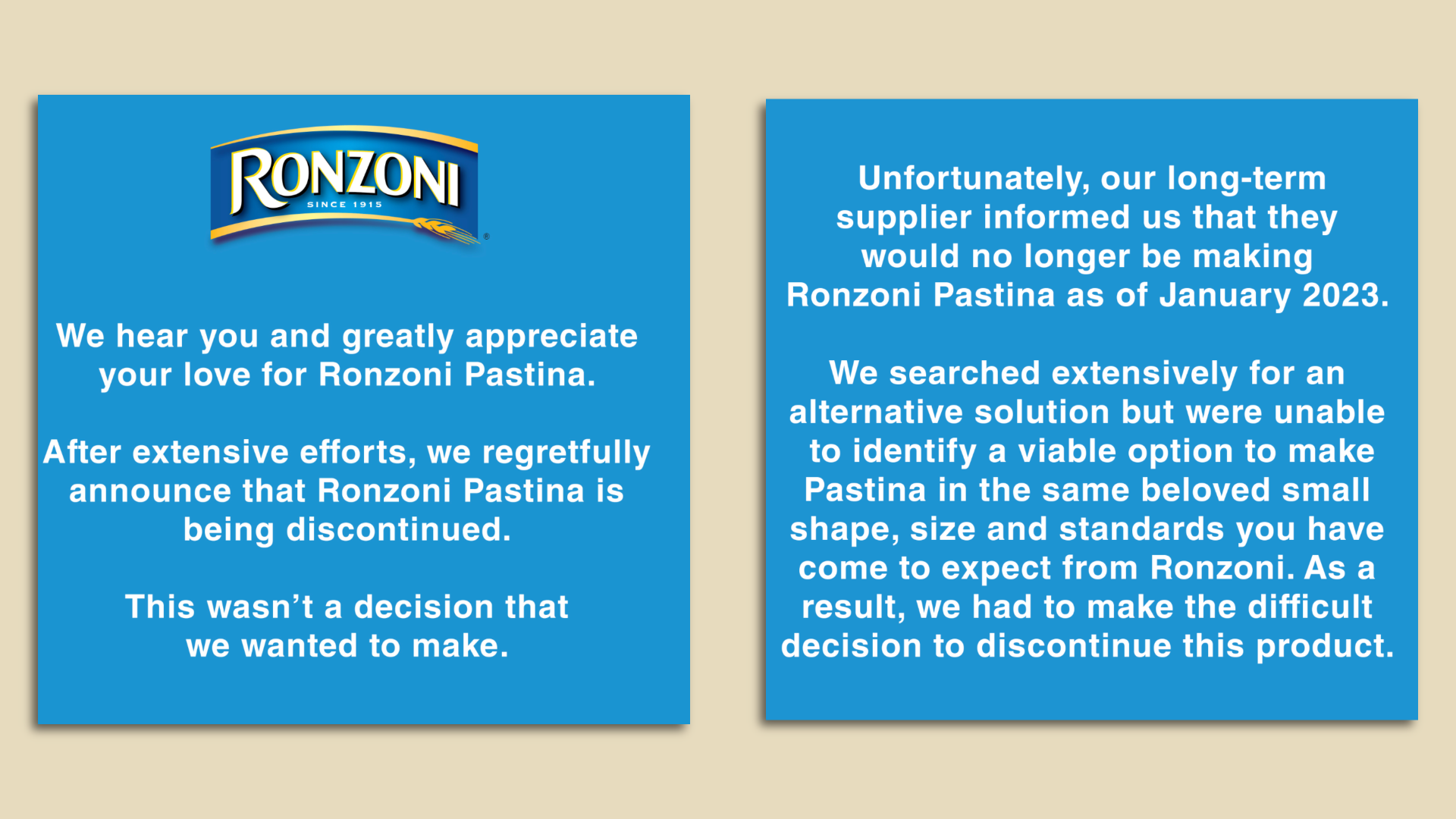 Ronzoni announced plans to discontinue its pastina — a tiny variety of pasta — because it cannot find a supplier.
Fans freaked out, flooding the web with tweets, TikToks and petitions to save pastina.
One tweet said: "My life will never be the same."
Rival pasta-maker Barilla is picking up customers in Ronzoni's replies, but Ronzoni hasn't given up its manufacturer search, per The Wall Street Journal.
📬 Thanks for spending your Sunday morning with us. Please invite your friends to sign up.