March 19, 2018
🌷 Good Monday morning. Tomorrow is the first day of spring.
Today was the debut of our new daily Axios segment, "1 Big Thing," airing at 5:55 a.m. ET on MSNBC's "First Look," in the lead-in to "Morning Joe."
Tune in each weekday for a sneak peek at my top item! 
Check out this quick-turnaround clip from this morning.
1 big thing: Huge clue about Mueller's endgame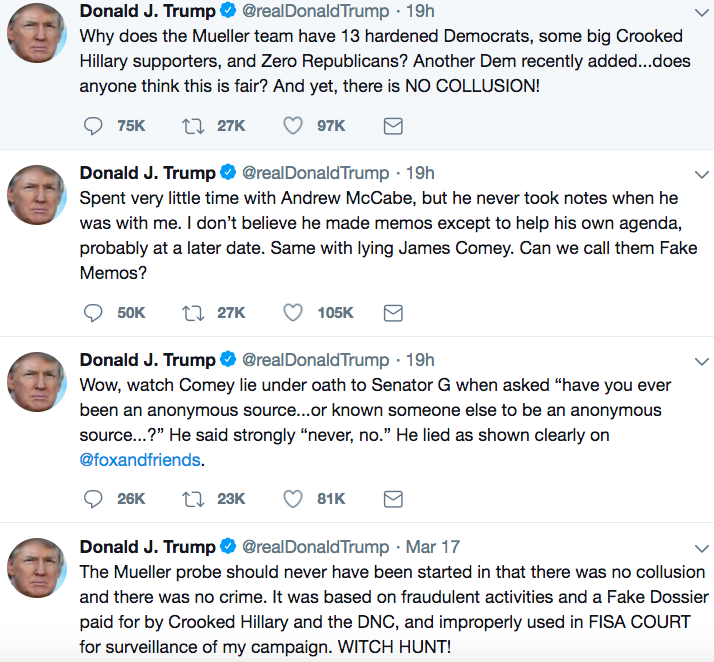 Exclusive for "First Look": Axios has learned that special counsel Robert Mueller has focused on events since the election — not during the campaign — in his conversations with President Trump's lawyers.
The top two topics that Mueller has expressed interest in so far: the firings of FBI director James Comey and national security adviser Michael Flynn.
That suggests a focus on obstruction of justice while in office, rather than collusion with Russia during the campaign.
But both sagas are interwoven with Russia: Trump himself has linked Comey's firing to Russia, and Flynn pleaded guilty to lying to the FBI about conversations with the Russian ambassador during the transition.
The Mueller and Trump teams are hoping to work out the specifics of a presidential interview within the next few weeks.
The big question they're debating is whether it'll be in person, in writing, or some combination of the two.
After a weekend of increasingly personal and vocal battles with Mueller, the White House extended an awkward olive branch on Sunday night, with White House lawyer Ty Cobb issuing this statement:
"In response to media speculation and related questions being posed to the Administration, the White House yet again confirms that the President is not considering or discussing the firing of the Special Counsel, Robert Mueller."
But that's too late. Veering from the White House legal strategy of cooperating with Mueller, Trump attacked him by name on Twitter, seeking to discredit the eventual findings with Republican supporters.
Someone familiar with the process said that was presidential frustration, and that the Trump team continues its ongoing dialogue with Mueller.
Money for McCabe: Sources expect that former FBI deputy director Andrew McCabe — fired on Friday night, just 26 hours short of eligibility for his full pension — will collect at least some of it, although how much remains murky.
The Justice Department tells us the pension won't be zero, but it will be less than it would have been if the administration had allowed him to retire on Sunday. And it could be delayed by years.
McCabe has gotten conflicting reads from the government about the firing's effect on his pension.
P.S. CNN's Brian Stelter points out an apparent effect of Trump's weekend fulminations: James Comey's book, "A Higher Loyalty," out April 17, went from #15 on Amazon's best sellers on Saturday morning, to #1 (where it remains) by Sunday.
"The spike in sales is somewhat reminiscent of the interest in 'Fire and Fury,' Michael Wolff's controversial book."
2. Scoop: Saturday gun marches will blanket U.S.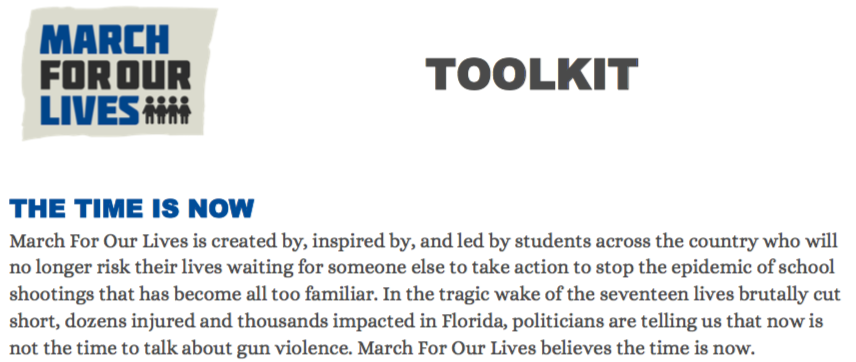 On Saturday, in conjunction with the Florida students' #NeverAgain march in D.C., teen organizers will hold more than 700 other marches across the country, covering 387 congressional districts in all 50 states.
Marches will be held in the biggest cities — New York, L.A., Chicago, Denver and Atlanta — and also small towns, according to Everytown for Gun Safety, which is providing grants and guidance to local organizers.
The latest count is 819 marches: 725 are in the U.S., and 94 abroad. (Search here by country, city or post code.)
The solidarity marches are being organized partly by students, with speaking roles largely going to teens and survivors of gun violence.
The events will include a big voter-registration push.
In addition to marches and rallies, advocates will hold musical performances, poetry readings and moments of silence.
John Feinblatt — president of Everytown for Gun Safety, founded by former New York Mayor Michael Bloomberg — told me this is the "mass-shooting generation" that's mobilizing:
"We're witnessing a fearless group of determined students all over the country with a unifying message: 'You're the adults. Protect us.'"
Behind the curtain: The group is offering local organizers a PDF "tool kit" that includes downloadable graphics, sample Facebook and Instagram posts, a draft press release, and talking points for a rally speech or media interviews.
The handbook's social-media advice includes ... "What to post: Photos of the march ... Fun or poignant march signs ... Photos of the crowd to show scale."
"Be sure your tweets and instagram posts all use the hashtag #MarchForOurLives."
"Tag @AMarch4OurLives, @Everytown, @MomsDemand, and @GiffordsCourage in your photo and video posts so that we can find your content and amplify it."
3. Facebook faces storm on both sides of Atlantic

"Government officials in the U.S. and Europe are demanding answers from Facebook Inc. after reports that Cambridge Analytica, the advertising-data firm that [consulted to the Trump campaign], retained information on tens of millions of Facebook users without their consent," Bloomberg reports:
"Over the weekend, entreaties for the social-media giant to take responsibility evolved into calls for Chief Executive Officer Mark Zuckerberg to appear in front of lawmakers."
"Facebook has already testified about how its platform was used by Russian propagandists ahead of the 2016 election, but the company never put Zuckerberg himself in the spotlight with government leaders."
Why it matters: "The pressure may also foreshadow tougher regulation for the social network."
The head of the British Parliament's media committee, conservative legislator Damian Collins, accused Facebook of misleading officials by downplaying the risk of users' data being shared without their consent, AP reports:
The Member of Parliament said he would ask Zuckerberg or another Facebook executive to appear before his panel: "It's time for Mark Zuckerberg to stop hiding behind his Facebook page."
How it's playing ... Commentary by CNBC Tech editorial director Matt Rosoff:
"The Facebook executives who responded are correct — there was no security breach. ... Facebook has since put better security controls for apps in place, so users can more easily control what information apps are gathering."
"But they're missing the point. Facebook users are slowly learning that [others] can use Facebook to collect detailed information about them, and that — at least some of the time — Facebook cannot control where this information flows."
4. Google's new push to cash in on searches
In a new program, Google is partnering with retailers including Target, Walmart, Home Depot and Costco, according to Reuters:
"[R]etailers can list their products on Google Search, as well as on the Google Express shopping service, and Google Assistant on mobile phones and voice devices."
"[T]he retailers pay Google a piece of each purchase, which is different from payments that retailers make to place ads."
"Google's pitch to retailers is a better chance to influence shoppers' purchasing decisions, a move that is likely to help them compete with rival Amazon."
Why it matters: "Google hopes the program helps retailers capture more purchases on desktop, cell phones and smart home devices with voice search."
5. Putin squeaker: 77%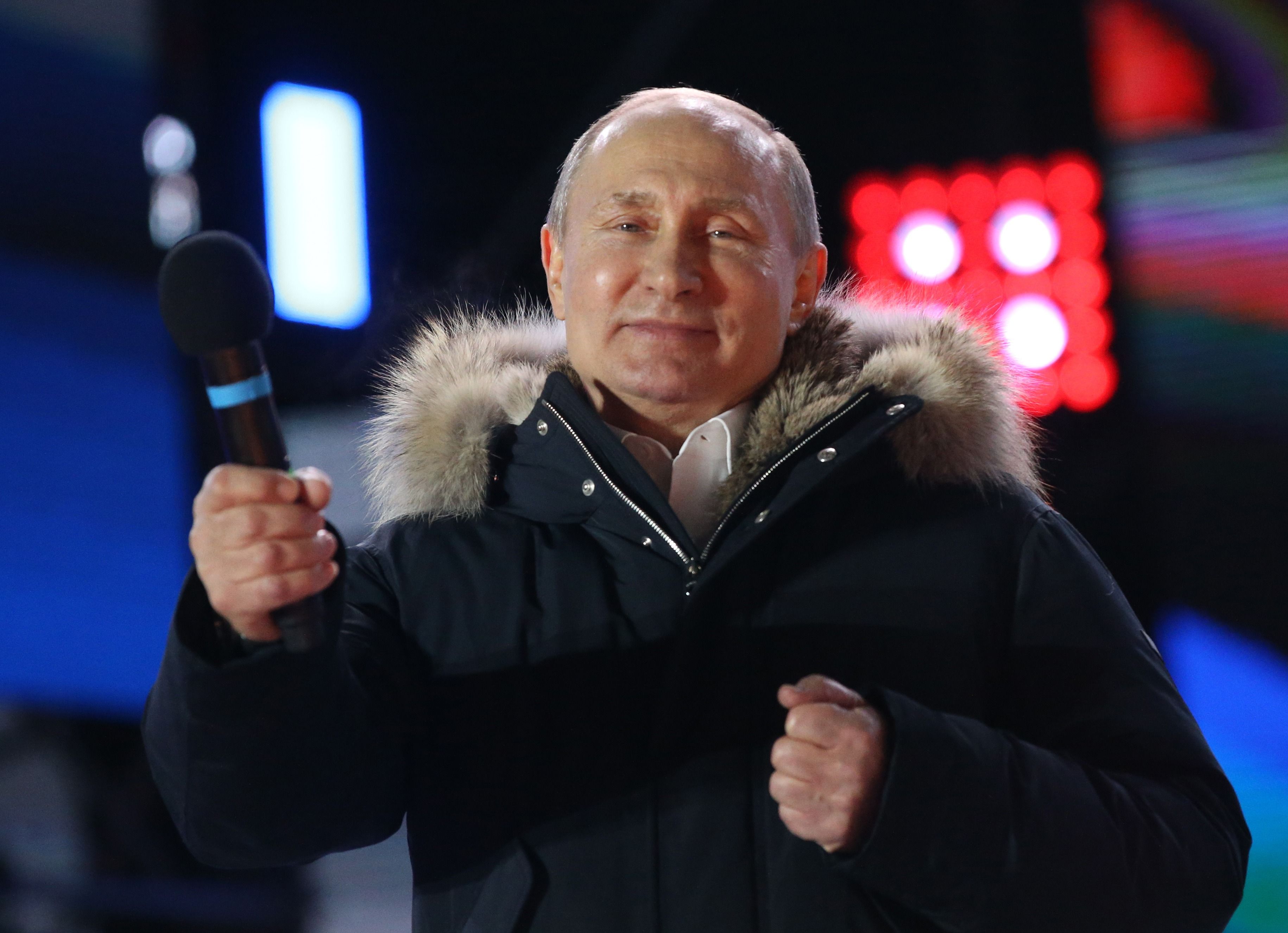 "Vladimir Putin was ... set for another six years in power after his landslide victory in Russia's presidential election but so far only close allies have congratulated him as Moscow's relations with the West disintegrate," per AFP:
"Putin, who has ruled Russia for almost two decades, recorded his best election performance with 76.67 percent of the vote" in a field of eight.
"The opposition said the results were rigged, reporting ballot stuffing and other cases of alleged fraud as the Kremlin pushed for a high turnout to give greater legitimacy to Putin's historic fourth term."
"Turnout was at more than 67 percent ... Selfie competitions, giveaways, food festivals and children's entertainers were laid on at polling stations in a bid to create a festive atmosphere."
Why it matters, from AP: "Putin now has a stronger hold on Russia, and stronger place in the world, thanks to an overwhelming mandate for yet another term as president."
6. Heir to the throne visits D.C., Silicon Valley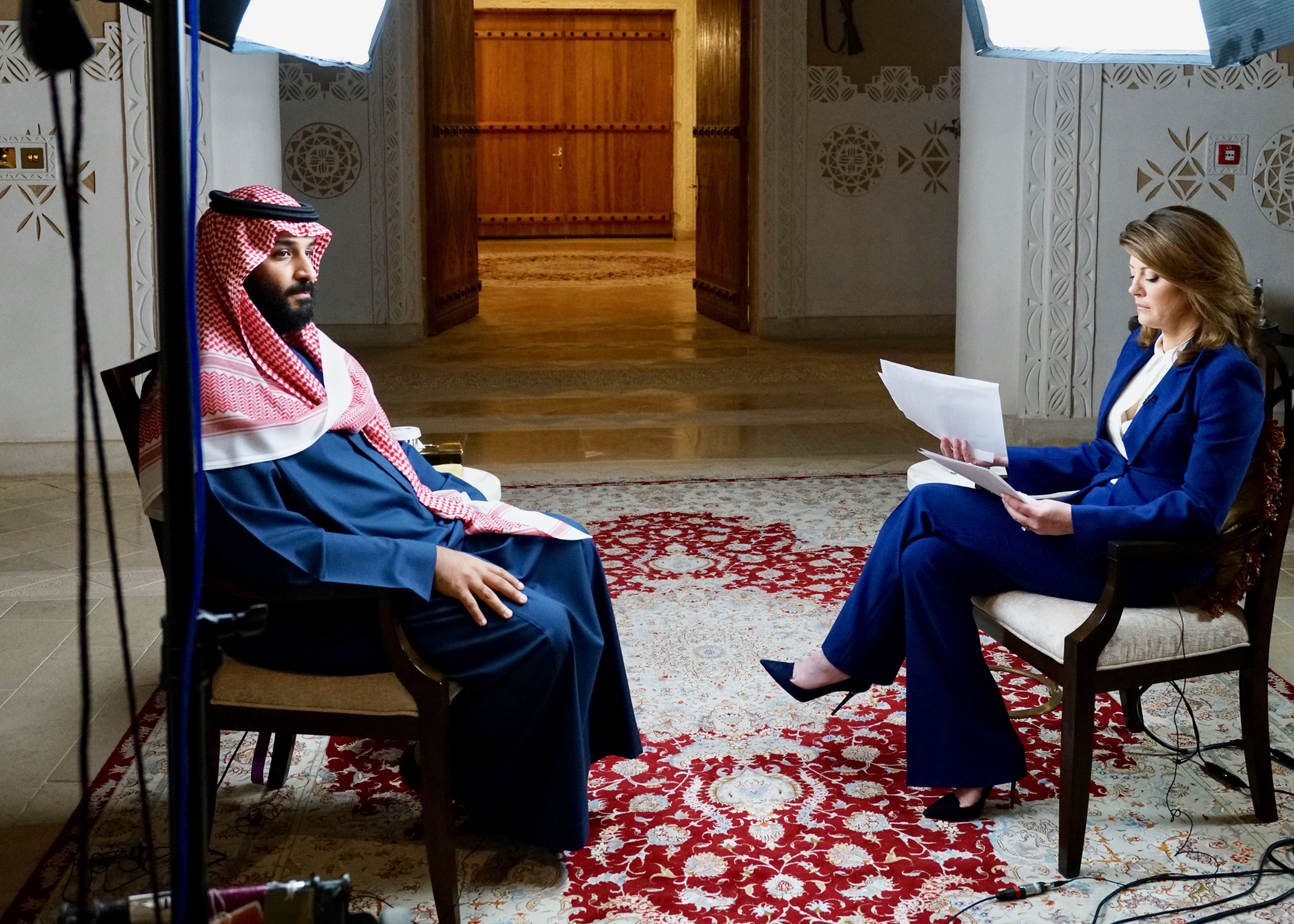 Ahead of his White House visit tomorrow, Saudi Arabia's Crown Prince Mohammed bin Salman, 32, gave a rare interview to Norah O'Donnell on CBS News' "60 Minutes":
Why he matters: MBS, as he's known, is "already the most dominant Arab leader in a generation. This week, he embarks on a cross-country American tour, where he'll pitch his kingdom to a skeptical U.S. public."
Who he is: "He was named heir to the throne nine months ago by his 82-year-old father, King Salman. ... [MBS] is emancipating women, introducing music and cinema ... in a land with 15,000 princes."
7. Swamp tug of war over ethanol mandate
A biofuels standard Congress passed more than a decade ago has devolved into an arcane fight over market share that has nothing to do with the initial goals, Axios' Amy Harder writes in her weekly "Harder Line" column:
Why it matters: The law — called the renewable fuel standard that requires refineries to blend biofuels into gasoline — is a textbook example of how regulations create winners, losers and unintended consequences.
8. Trump to Hope: "I'm sorry for everything you've been through"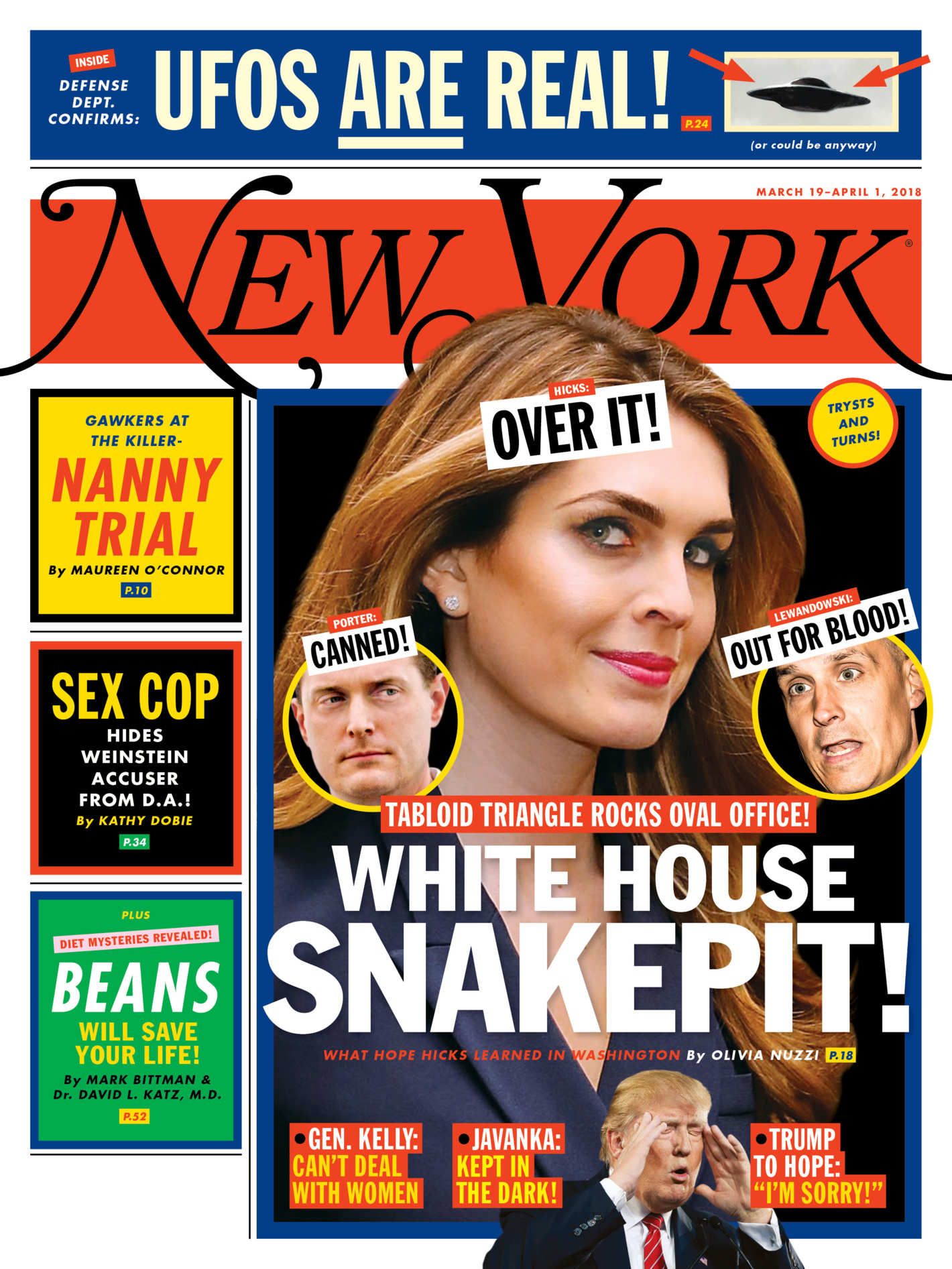 New York magazine cover story by Olivia Nuzzi, "What Hope Hicks Knows":
Hicks took out one of her notebooks, black leather with the Trump name embossed in gold on the front. She'd prayed a lot over the weekend, and also written two lists in the same bubbly print that had recently been photographed on a note card in Trump's hand, reminding him to tell survivors of a school shooting, among other things, "I hear you." One list contained reasons to resign as White House communications director immediately; the other, reasons to wait to resign. Not resigning at all wasn't a consideration.
9. "The wise man of American politics"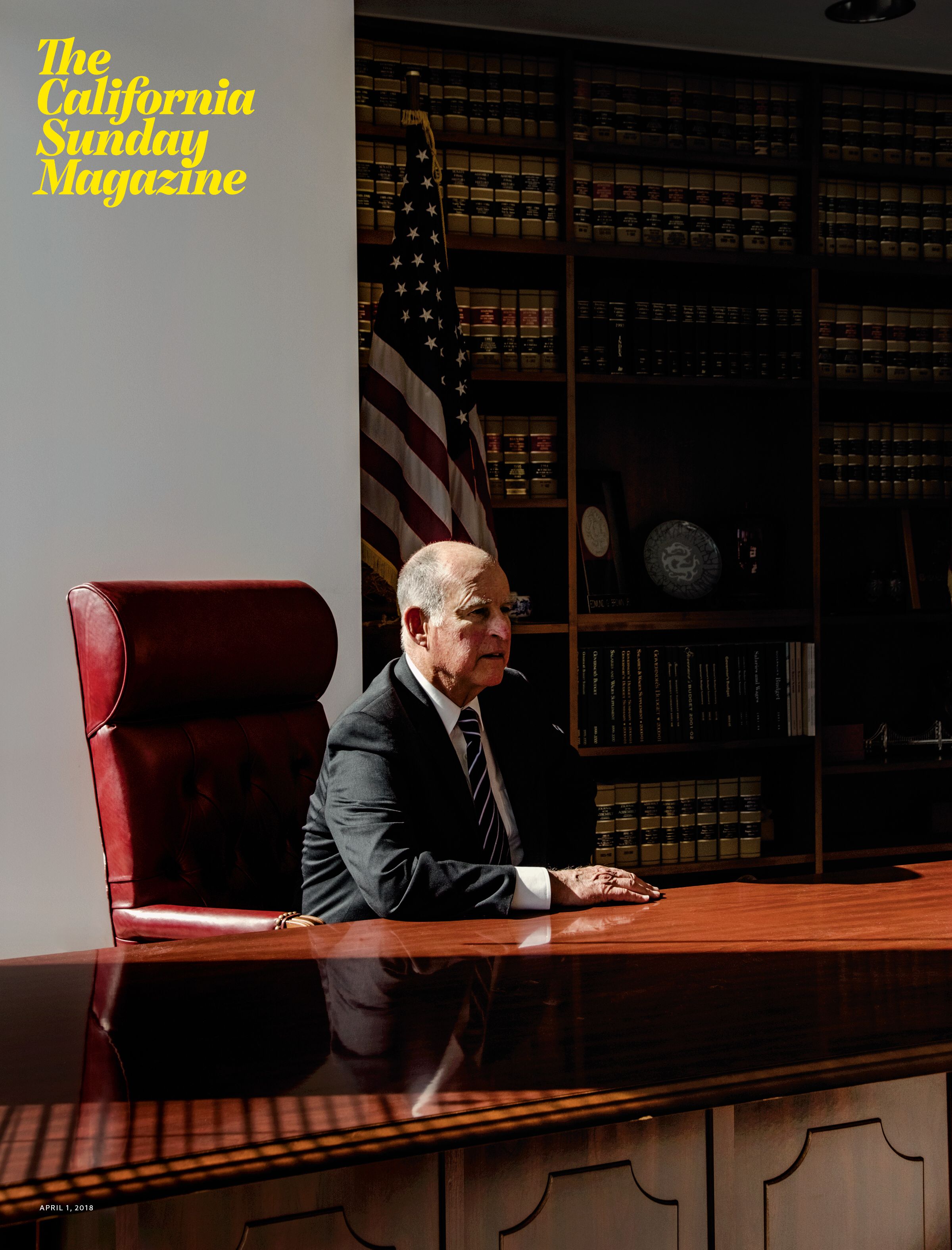 Two glossy takes on my governor in my Golden State youth, who'll turn 80 on April 7 ...
"The Last Days of Jerry Brown ... After more than 40 years in public life, 15 as governor of California, he is as combative and contradictory as ever — and still trying to save the world from itself," by Andy Kroll in California Sunday Magazine:
Why he matters: "Written off in his youth as a New Age dilettante, Brown now finds himself the wise man of American politics. ... On the defining issue of our time, climate change, he has assumed the mantle of alt-president, traveling to Europe and Asia, insisting the United States will not abandon its commitments."
"He leads an unabashedly liberal state, whose high taxes, government activism, embrace of immigration, and thriving economy serve as a rebuke to the current occupant of the White House"
"Yet he refuses to align himself with the anti-Trump 'resistance' ... He never has fit neatly into any camp, but never before has he commanded so much influence."
Just posted by The New Yorker ... "Inside California's War on Trump: As the state resists the White House on issues from immigration to climate change, Governor Jerry Brown is determined to avoid a pitched battle," by Connie Bruck:
"Brown balanced the budget, first through spending cuts and then with a temporary tax increase. Today, California is in the black and has even banked an emergency fund of eight billion dollars."
"If, as now seems possible, Democrats dominate the 2018 and 2020 elections, and they end up governing as unilaterally as the Republicans have, Brown fears that 'a cycle will be created, in which one side pushes as far as it can until it's thrown out, then the next one does it, and then it will happen again.'"
"He compared it to a car 'fishtailing.'"
10. 1 dog thing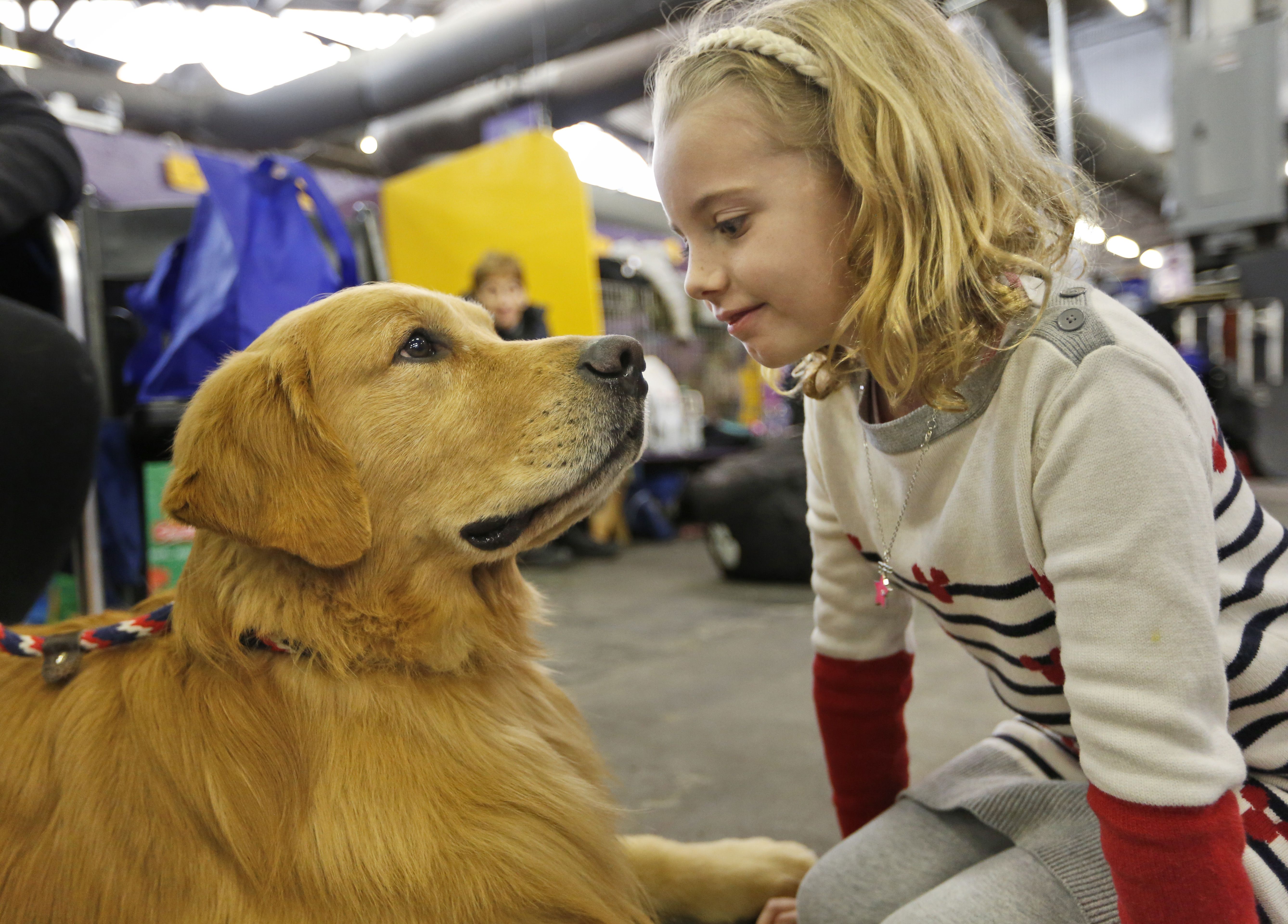 Bark bracket ... Retriever Fever was catching after the underdog win by the University of Maryland, Baltimore County, with hoop fans and dog fanciers posting pictures of lovable retrievers on social media, AP's Ben Walker writes:
"Known for their webbed feet, and an oily, wavy coat that helps make them extremely agile in the water, Chesapeake Bays [the UMBC mascot] 'are probably the most intense of the retrievers.''"
"The breed is considered strong, well-balanced and intelligent, and eager to work. "
Chaser ... "UMBC's improbable run through the NCAA Tournament was brief. ... For one weekend in March, the tiny commuter school from Baltimore known for its academics and championship-winning chess team captured the hearts of the college basketball world and beyond."
"The fairytale came to an end Sunday night in a 50-43 loss to No. 9 Kansas State;"
P.S. What's an NCAA Tournament upset worth? AP's Ralph Russo:
"By becoming the first No. 16 seed to beat a No. 1, the Retrievers made about $1.7 million for the America East Conference. Loyola-Chicago's buzzer-beating run to the Sweet 16 will be worth double that to the Missouri Valley Conference. Nevada's consecutive comebacks were also worth about $3.4 million for the Mountain West. The MVC and Mountain West will pocket at least as much from NCAA Tournament units as the Pac-12, which had three teams in the field, all bounced after one game each."
☕️ Thanks for reading. Buckle up for the week ahead — all live on Axios.com!