Axios AM
June 03, 2018
1 big thing ... D.C. 500: Trump redefines GOP, politics, America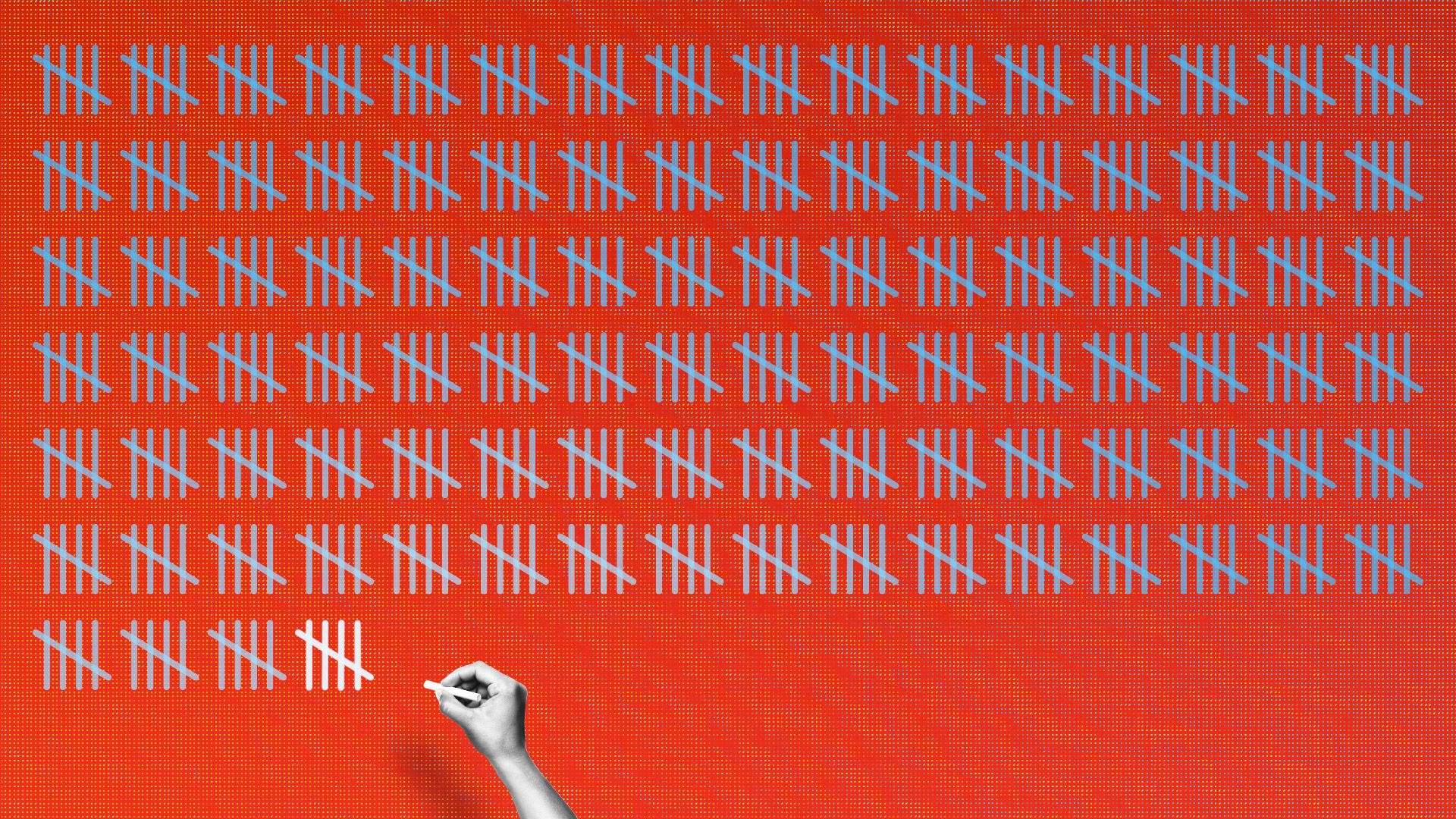 Donald Trump has been President Trump for 500 days as of noon today. Jonathan Swan writes that everything has changed, and nothing has changed:
Everything changed:
Trump has wiped out a large portion of Obama's legacy. He's exited the Paris climate deal; signed major tax cuts, especially for corporations; confirmed an ultra-conservative Supreme Court justice and record numbers of circuit court judges; deregulated like crazy; exited the Iran deal; exited the TPP trade deal; repealed the Affordable Care Act's individual mandate; and moved the U.S. embassy to Jerusalem, recognizing it as Israel's capital.
New hardline immigration enforcement is in place, including separating children from parents of illegal immigrants. An extraordinary percentage of Trump's senior staff has quit or been fired.
Only one campaign original remains on Trump's staff: social media director Dan Scavino.
A national security adviser who began with bombastic high hopes of enforcing a new hard line against radical Islam — Mike Flynn — is now at personal peril in the Mueller investigation.
Trump no longer talks about wiping out the national debt by ending "waste, fraud and abuse."
Trump no longer talks about shutting down federal agencies. 
Nothing changed:
Family survives despite many premature obituaries about Jared and Ivanka (Javanka).
Trump still watches a ton of TV, views everything through a media lens, and obsesses over negative coverage.
Trump still views foreign negotiations as zero-sum games with a clear winner and loser. The scorecard is the bilateral trade deficit; Trump's hardline instincts on trade and immigration are unchanged from the campaign trail.
There's no trillion-dollar infrastructure package.
Mexico hasn't paid for the wall — and Congress has only given Trump a pittance so far.
The national debt has climbed ever higher under Trump's stewardship.
Trump still lies, exaggerates, distorts and responds to paper cuts by butchering his enemies.
Vice President Pence remains — and nobody I've spoken to has ever seen him criticize or debate the president in any meaningful way.
Trump has the same media diet: heavy on Lou Dobbs, Sean Hannity and "Fox & Friends" (with a sprinkling of hate-watch channel-surfing to CNN and MSNBC), and the same core diet of print newspapers, led by his hometown New York Times and New York Post.
Be smart: In 500 days, Trump's hijacking of the formerly conservative GOP is complete — an astonishing accomplishment. The majority party in America is fully defined by his policies, his popularity with the base, his facts-be-damned mentality, his ability to control and quiet virtually all Republican elected officials.
Oh, don't forget: He has 962 days left in this term.
P.S. Bruce Mehlman of Mehlman Castagnetti Rosen & Thomas points out that based on Gallup data, President Trump commands the second highest "own party" approval rating of any president at the 500 day mark since World War II, behind only President George W. Bush, after 9/11: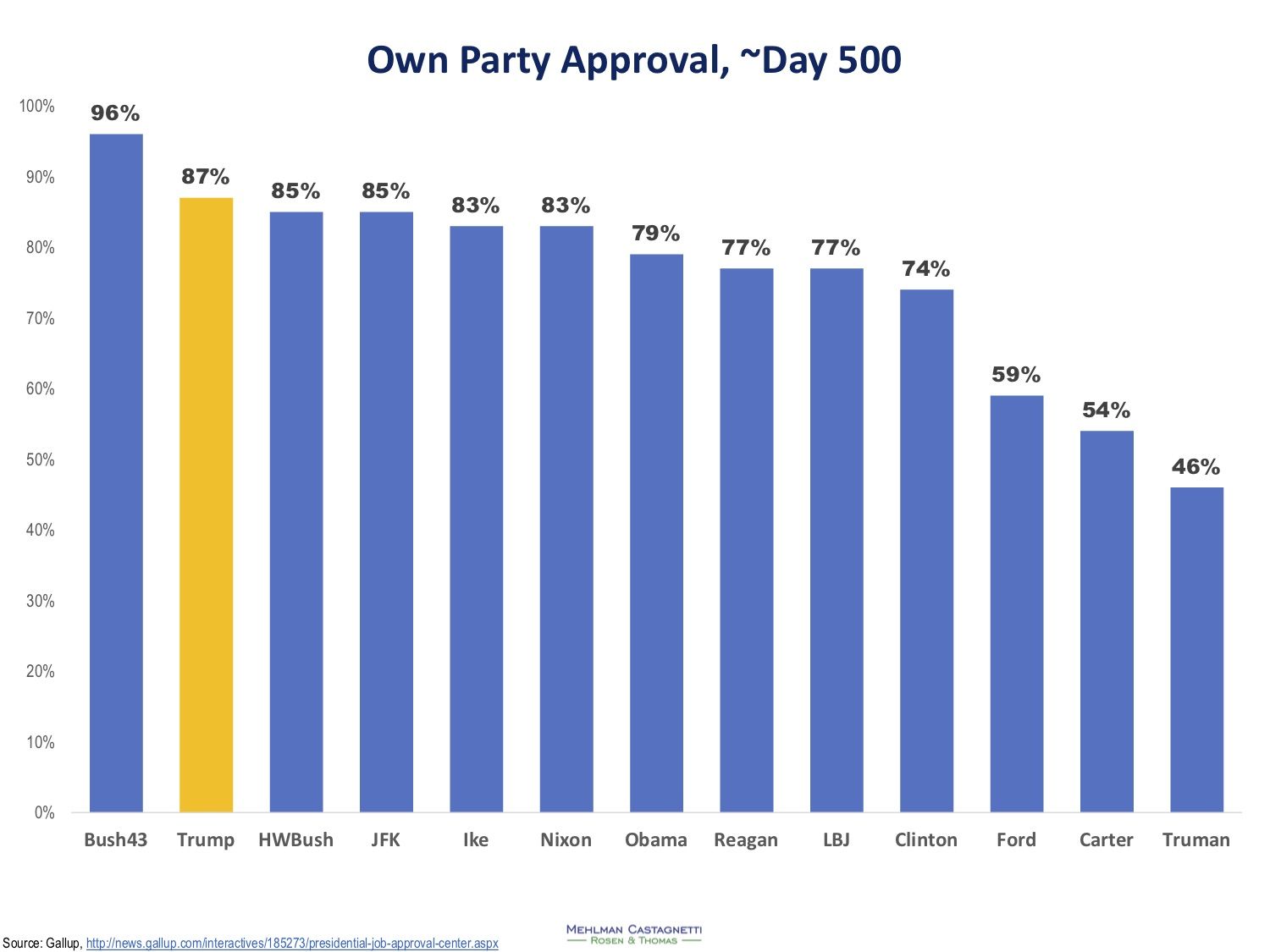 2. Good news for women with breast cancer: Many don't need chemo
⚡️ Just posted ... "Many women with early-stage breast cancer who would receive chemotherapy under current standards do not actually need it, according to a major international study that is expected to quickly change medical treatment," N.Y. Times health and medicine reporter Denise Grady reports:
Dr. Ingrid A. Mayer of Vanderbilt University Medical Center, an author of the study: "We can spare thousands and thousands of women from getting toxic treatment that really wouldn't benefit them ... This is very powerful. It really changes the standard of care."
"The study found that gene tests on tumor samples were able to identify women who could safely skip chemotherapy and take only a drug that blocks the hormone estrogen or stops the body from making it."
"The hormone-blocking drug tamoxifen and related medicines, called endocrine therapy, have become an essential part of treatment for most women because they lower the risks of recurrence, new breast tumors and death from the disease."
3. Trump lawyers play hardball to head off subpoena
"President Trump's lawyers have for months quietly waged a campaign to keep the special counsel from trying to force him to answer questions in the investigation into whether he obstructed justice," the N.Y. Times reports (Michael S. Schmidt, Maggie Haberman, Charlie Savage and Matt Apuzzo!):
"In a brash assertion of presidential power, [a] 20-page letter — sent to the special counsel, Robert S. Mueller III ... — contends that the president cannot illegally obstruct any aspect of the investigation into Russia's election meddling because the Constitution empowers him to, 'if he wished, terminate the inquiry, or even exercise his power to pardon.'"
Why it matters: "Trump's lawyers fear that if he answers questions, either voluntarily or in front of a grand jury, he risks exposing himself to accusations of lying to investigators, a potential crime or impeachable offense."
Read the letter, with The Times' annotations.
4. Pic du jour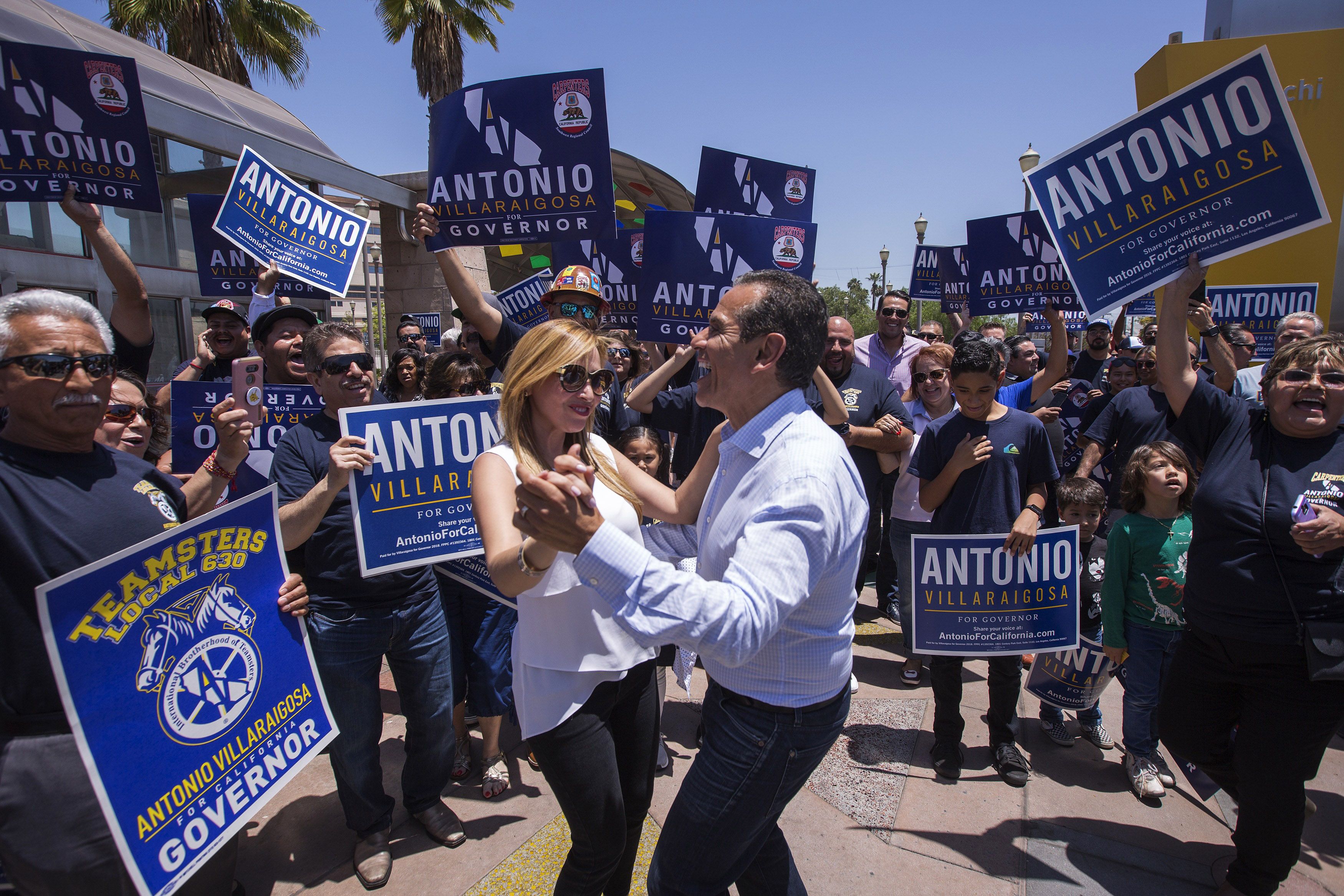 Former Los Angeles Mayor Antonio Villaraigosa, candidate for California governor in Tuesday's Democratic primary, dances yesterday at Mariachi Plaza in his childhood neighborhood of Boyle Heights.
Go deeper, "Rivals' Pasts, and California's, Shadow Race," by N.Y. Times' Adam Nagourney, Sydney Ember and Alex Burns.
5. Stat du jour
"Nearly four years after protests in Ferguson raised concerns about racial profiling of blacks in Missouri, a report from the state attorney general shows that African-American drivers are 85 percent more likely to be pulled over than whites — the highest percentage in the 18 years the state has compiled data." (AP)
6. State attorney general races gain attention in Trump era
"The top priority for Democrats ... is gaining control of at least one branch of Congress this year, but they're also focused on a pivotal seat lower on the ballot — state attorney general," AP's Geoff Mulvihill and Kathleen Foody report:
Why they matter: "The top state law enforcement position comes with a political weapon Democrats have wielded 47 times since Trump took office: They have sued the administration as a way to halt policies they regard as unconstitutional or otherwise harmful. Attorneys general have gone to court over immigration, the environment, birth control and internet regulation, among other issues."
The map: "How well that works as a selling point will be tested in some of the same swing states that also are key to presidential elections. Among them are Colorado, Florida, Michigan, Nevada and Ohio, which Democrats are targeting as possible pickups because the current Republican attorneys general are not running again."
"They also are targeting Republican incumbents in Arizona and Wisconsin as well as in heavily Republican Alabama, Arkansas and Georgia in an effort to add to their total of 23 attorneys general. In all, 30 states and the District of Columbia will have elections for attorney general this year."
7. Data du jour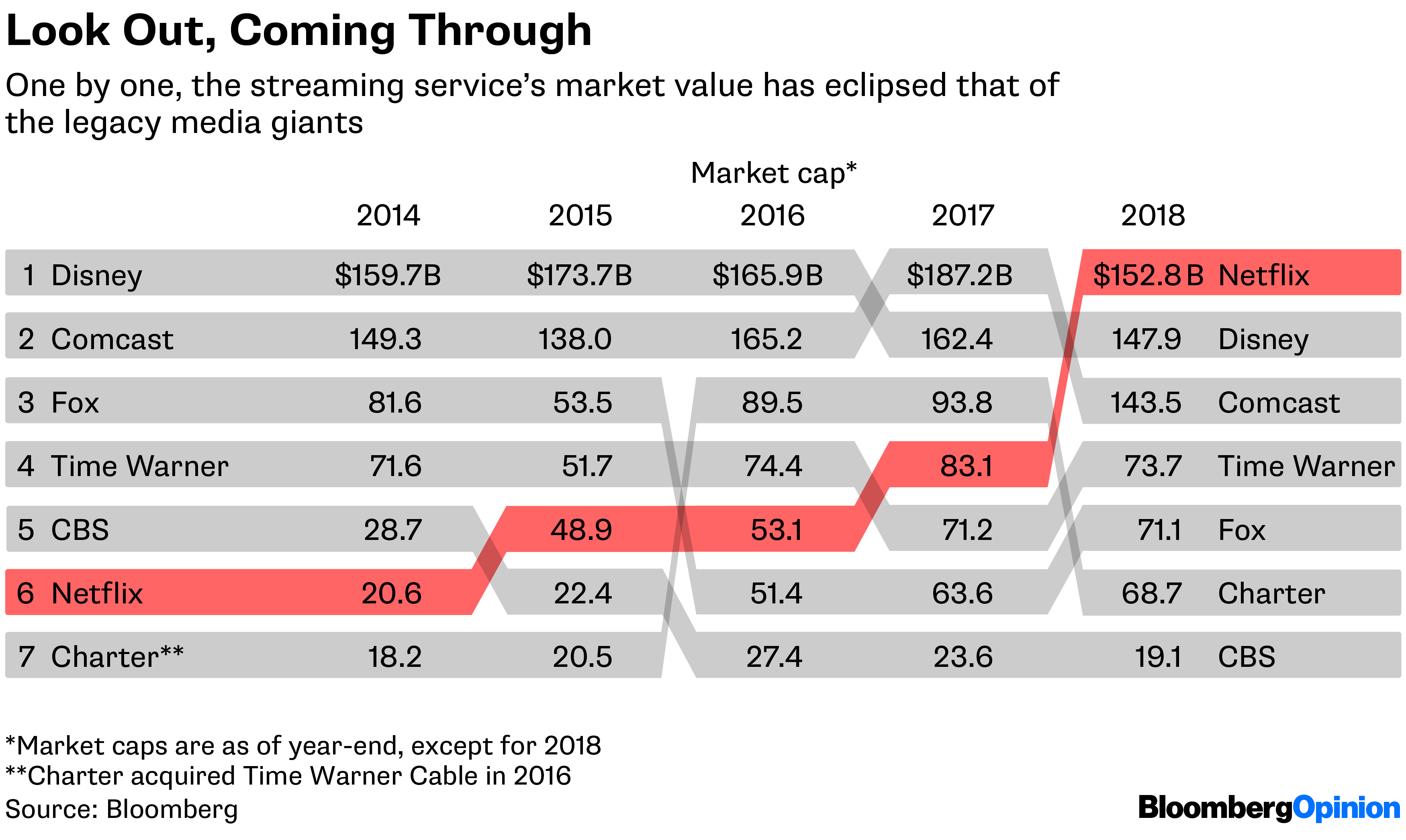 Netflix Inc. has "firmly established itself as the world's most valuable media company," deals columnist Tara Lachapelle writes for Bloomberg Opinion:
"An 11-year-old app that charges $11 a month is worth more to investors than the legacy conglomerates that earn billions more from TV advertising, box-office hits and cable and internet packages."
Why this graphic matters: "Netflix leapfrogged at least one traditional media giant in market value each year since 2015, when it became twice the size of ... CBS."
8. Michael Lewis' next book will be audio-only
"When Michael Lewis had an idea for his next book, a contemporary political narrative, he decided he would test it out first as a 10,000-word magazine article, as he often does before committing to a yearslong project," N.Y. Times publishing reporter Alexandra Alter writes:
"But this time he made a surprising pivot. Instead of publishing the story in Vanity Fair, where he has been a contributing writer for nearly a decade, he sold it to Audible, the audiobook publisher and retailer."
Lewis: "You're not going to be able to read it, you're only going to be able to listen to it ... I've become Audible's first magazine writer."
Why it matters: "Lewis is part of a growing group of A-list authors bypassing print and releasing audiobook originals, hoping to take advantage of the exploding audiobook market. It's the latest sign that audiobooks are no longer an appendage of print, but a creative medium in their own right."
The data: "After years of stagnation in the industry, audiobooks have become a rare bright spot for publishers. While e-book sales have fallen and print has remained anemic, publishers' revenue for downloaded audio has nearly tripled in the last five years."
9. 50 years on: RFK's death "was the death of hope"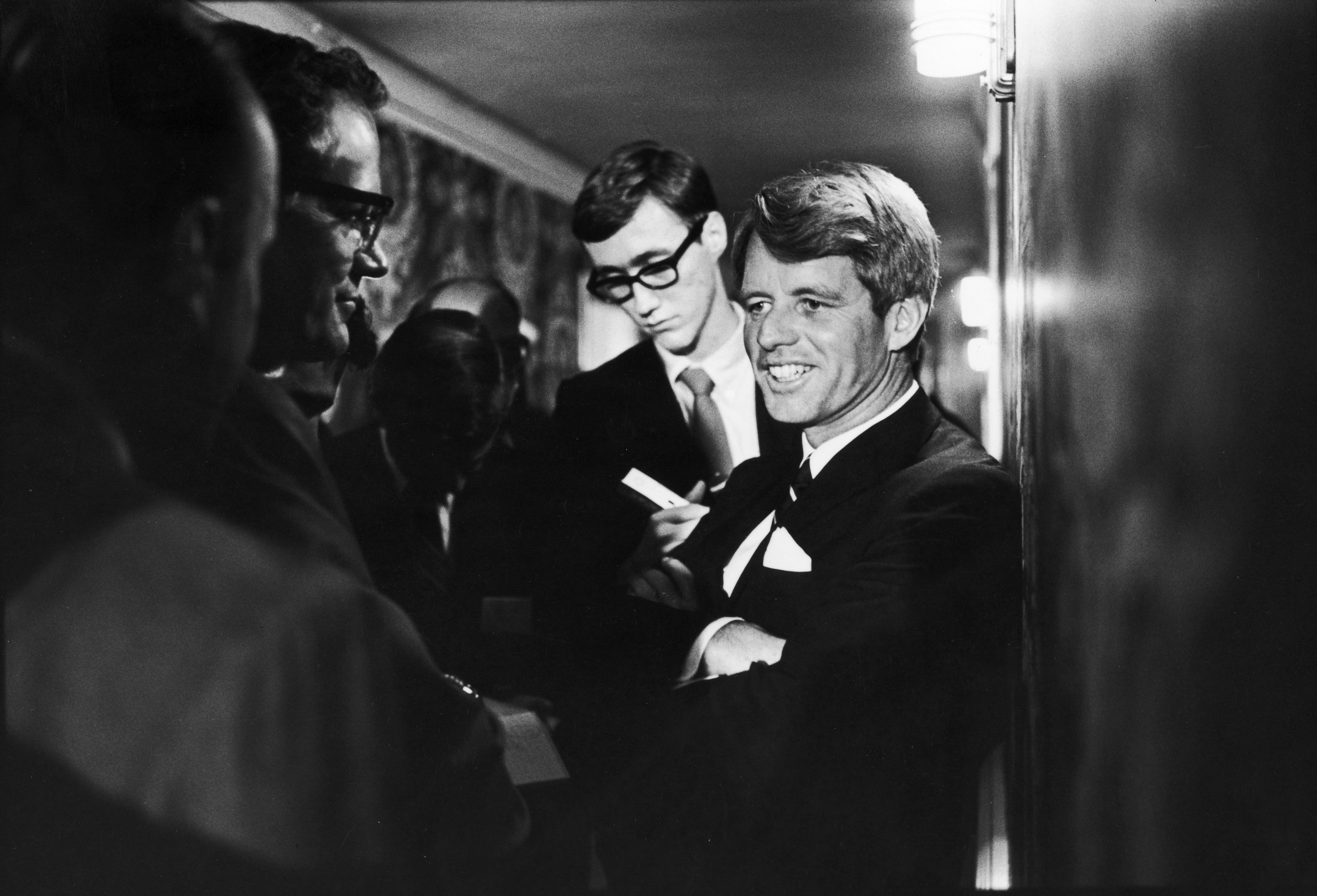 Tuesday marks 50 years since the assassination in Los Angeles of senator and presidential candidate Robert F. Kennedy, age 42, who had been attorney general for his brother, President John F. Kennedy. David M. Shribman, executive editor of the Pittsburgh Post-Gazette and former Washington bureau chief of The Boston Globe, has a Globe front-pager today:
"For 12 weeks he traveled the country, up and down the coasts, to Indiana the day Martin Luther King Jr. was killed; to Nebraska, where he won a vital primary in a devoutly conservative state; to Oregon, where he suffered the first political loss by any member of his family; and then to California, where he vowed to go on to the Democratic convention 'and let's win there,' only to walk through a hotel kitchen where it all — the campaign against a long war, the campaign for a new sense of national purpose — tumbled to an end with an outstretched arm and spray of gunfire."
"He might have won the presidency, he might have brought the Vietnam War to an earlier conclusion, he might have healed a broken nation. Or he might have lost to Richard Nixon (Hubert Humphrey, a more experienced and in some ways more sophisticated politician, did lose), he might have found the conflict in Southeast Asia much more difficult to wind down than he expected (as Barack Obama discovered in Iraq and Afghanistan), he might have stoked resentment from his foes and produced a furious conservative backlash (as Obama, as fluent a campaigner as RFK, surely did)."
"Robert Kennedy was perhaps the most religiously driven of the Kennedy men, and certainly the most self-examining ... [B]y 1968, Kennedy — drowning in despair and inflamed with anger — felt free to speak and act for himself."
Jeff Greenfield, the TV journalist, who was an RFK speechwriter: "The Bobby Kennedy campaign was an investment in hope, in the hope that if Bobby were elected, we could end the Vietnam War and bring the country together."
Mark Shields, the syndicated columnist, who organized 40 Nebraska counties for Kennedy: "He'd have been a more revolutionary president than Trump ... We have never had a tough liberal. He was the last tough liberal. Every one after him was a can't-we-get-along, bleeding-heart liberal."
Peter Robinson, the conservative Hoover Institution scholar who wrote Ronald Reagan's "tear-down-this-wall'' speech: "Bobby is the pivot of the Kennedy family."
Why he mattered: "That is the ultimate meaning of Robert Kennedy — not so much his accomplishments but his legacy as a man whose changed voice changed the American conversation."
10. 1 shop thing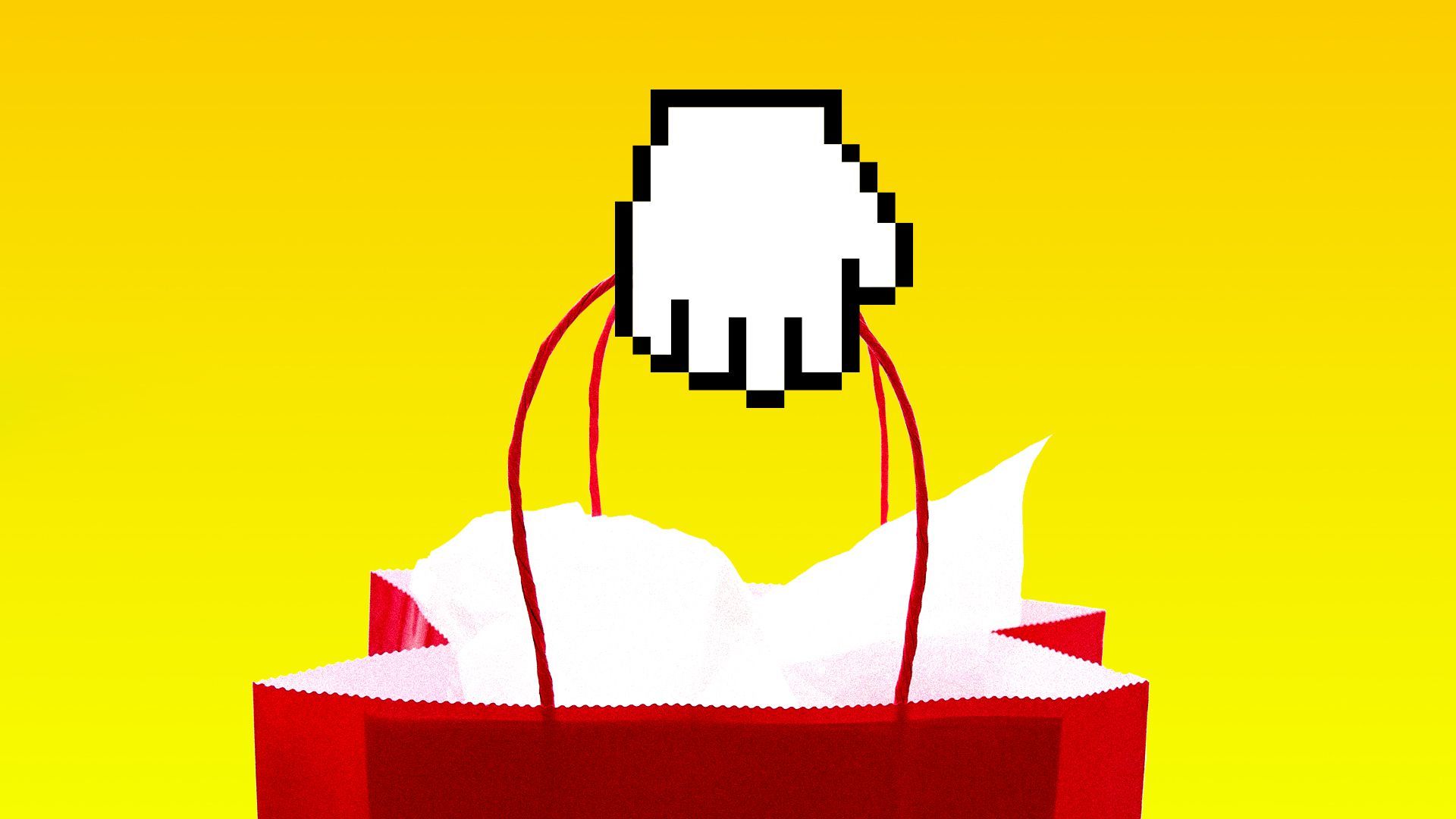 How social media is changing shopping ... Now more than ever, ad dollars for e-commerce are spent on platforms like Google, Facebook and Amazon as they perfect the link between what consumers want and their ability to serve up other items the consumers might like, Axios' Kia Kokalitcheva reports.
Mary Meeker, a former Wall Street analyst who's now a partner at venture capital firm Kleiner Perkins Caufield & Byers, gave an update on the state of e-commerce in her closely watched annual Internet Trends report:
Social media in particular is boosting new product discovery: 55% of consumers report buying products online after stumbling across them on social media.
Mobile habits: The amount of time people spend in shopping apps on their mobile devices is the fastest-growing category of app sessions. "Shopping is increasingly entertainment," Meeker said.
Video has become a popular resource for shoppers to find out more about products or discover new ones, both through video services like YouTube and as a medium on shopping marketplace like Taobao (China).
Some shopping apps are "gamifying" the process, with flash sales and referrals that earn customers discounts.
Engagement with e-commerce ads on Facebook is on the rise: Click-through rates for e-commerce ads rose to 3% in the first quarter 2018, up from 1% for the same quarter in 2016.
Thanks for starting your Sunday with us. See you all day on Axios.com.