Axios AM
December 23, 2019
🎄 Happy Christmas Eve eve!
Today's Smart Brevity™ count: 640 words ... 2½ minutes.
1 big thing: The decade that blew up energy predictions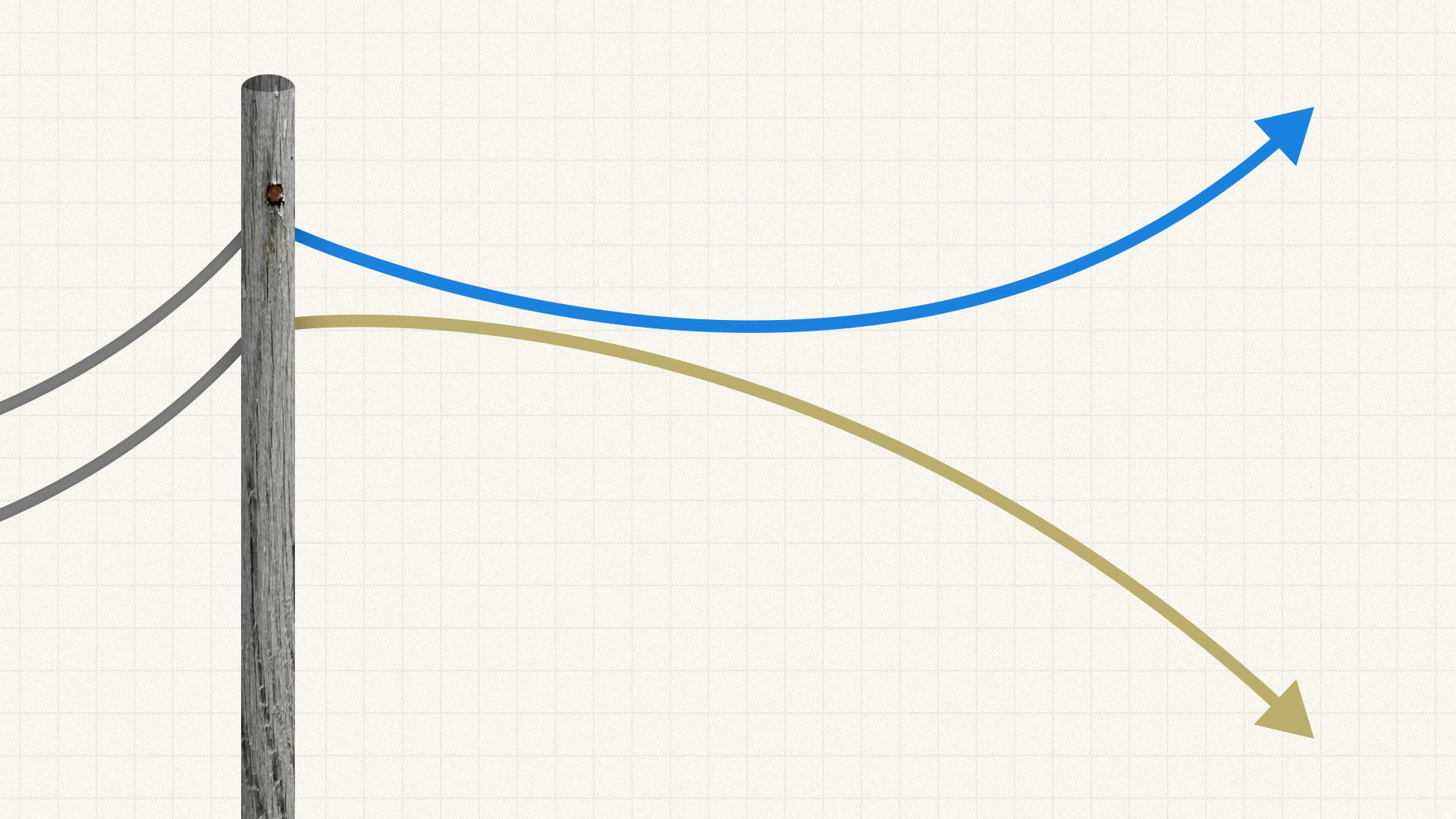 America's energy sources, like booming oil and crumbling coal, have defied projections and historical precedents over the last decade, Axios' Amy Harder and Andrew Witherspoon write for her year-end "Harder Line" column.
Why it matters: Change can happen rapidly and unexpectedly, even in an industry known to move gradually and predictably.
With a new decade upon us, let's look back at the last one's biggest, most surprising energy changes.
These five charts show U.S. Energy Information Administration projections from a decade ago, with current EIA data to show what actually happened.
⛽ 1.
🛢️ 2.
🔥 3.
⚡ 4.
🏭 5.
2. Gridlock infects states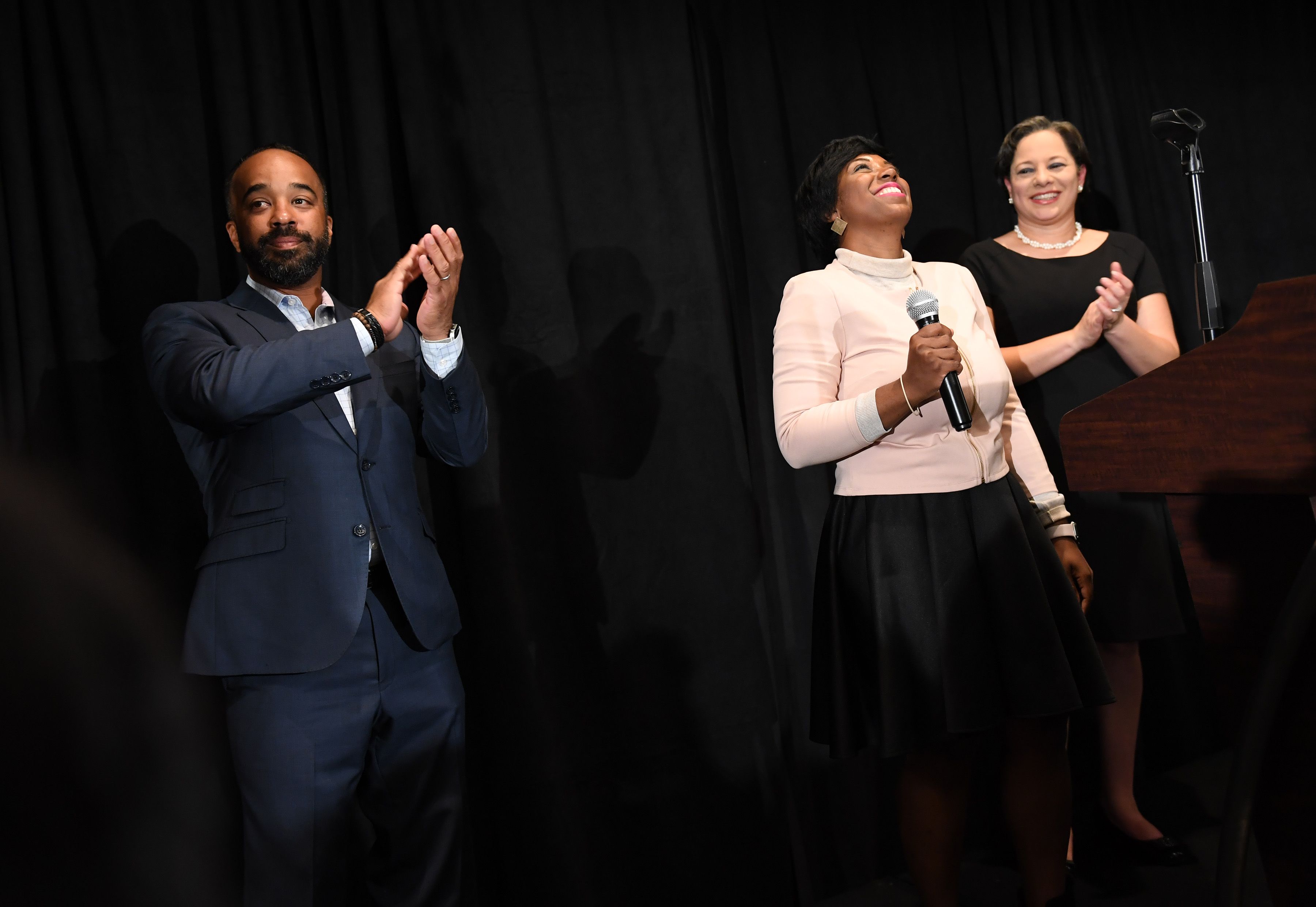 Abortion, transgender rights and voting access are among the polarizing issues that could dominate state legislatures in 2020, the WashPost's Tim Craig and Emily Wax-Thibodeaux write.
Why it matters: Partisan gridlock is bubbling out of Washington and now infecting state capitals.
"Republican-controlled state legislatures are gearing up to try to tighten abortion laws across the country, while some states controlled by Democrats are looking to enshrine the right to choose into law," the Post reports.
"In Georgia, a Republican lawmaker wants to criminalize prescribing hormones for transgender youth."
"In California, criminal justice advocates are pushing to create 'safe consumption' locations for drug addicts."
Keep reading (subscription).
3. Death sentences in Khashoggi killing
⚡ Breaking: A court in Saudi Arabia today sentenced five people to death for the killing of Washington Post columnist Jamal Khashoggi, and three others were sentenced to prison, AP reports.
But the kingdom still denies that Crown Prince Mohammed bin Salman had any involvement or knowledge of the operation.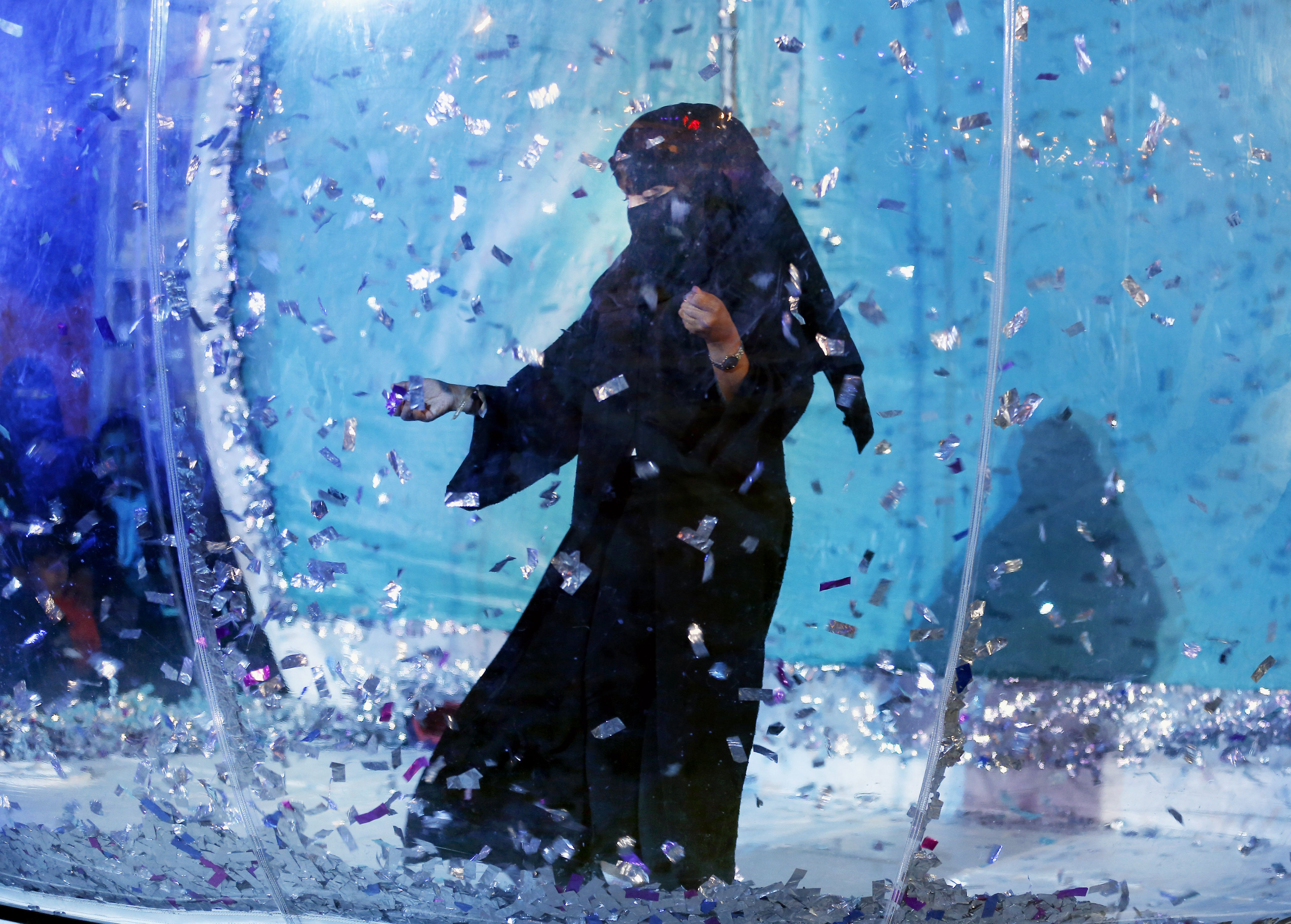 The verdicts followed an eye-popping effort by the kingdom this weekend to showcase societal changes: Instagram stars, former Victoria's Secret models and Hollywood actors converged on Riyadh for a three-day concert, per AP.
Why it matters: The rave was quite a pivot from just three years ago, when religious police would storm restaurants playing music and harass women in malls for showing their face or wearing red nail polish.
4. Trail pics du jour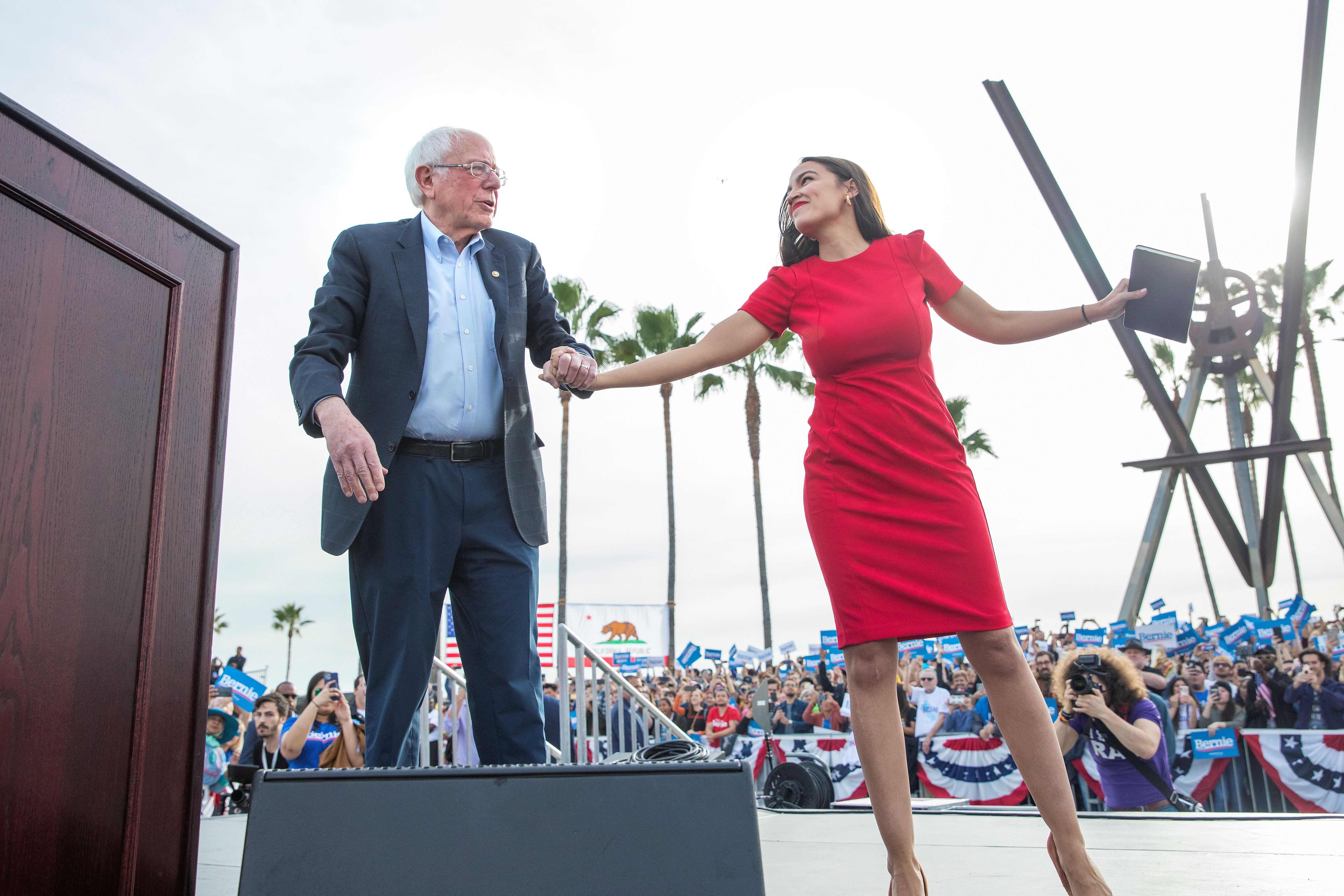 Above, Rep. Alexandria Ocasio-Cortez joined a Sen. Bernie Sanders rally on Saturday in Venice Beach, Calif.
Below, "Field of Dreams" actor Kevin Costner returned to Iowa to endorse Pete Buttigieg yesterday at a high school in Indianola.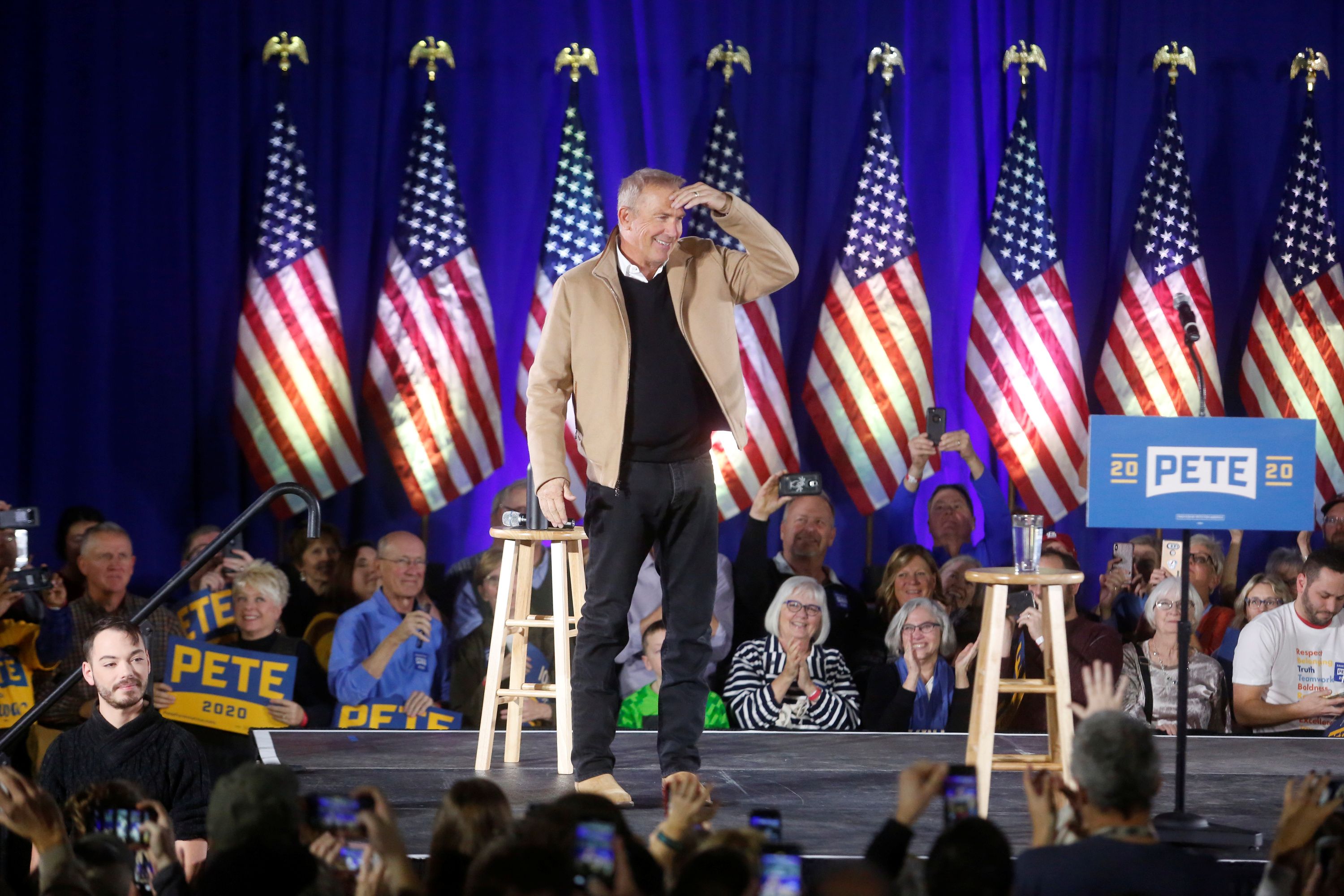 5. 📱 Stat du jour: iPhone risk
"Roughly 80% of smartphone users have cases," according to Allstate's SquareTrade Inc., which insures phones, as quoted in a Wall Street Journal story that focuses on the 20% — daredevils who refuse to put their devices in cases.
6. New Yorker's "Cartoon Department Coup"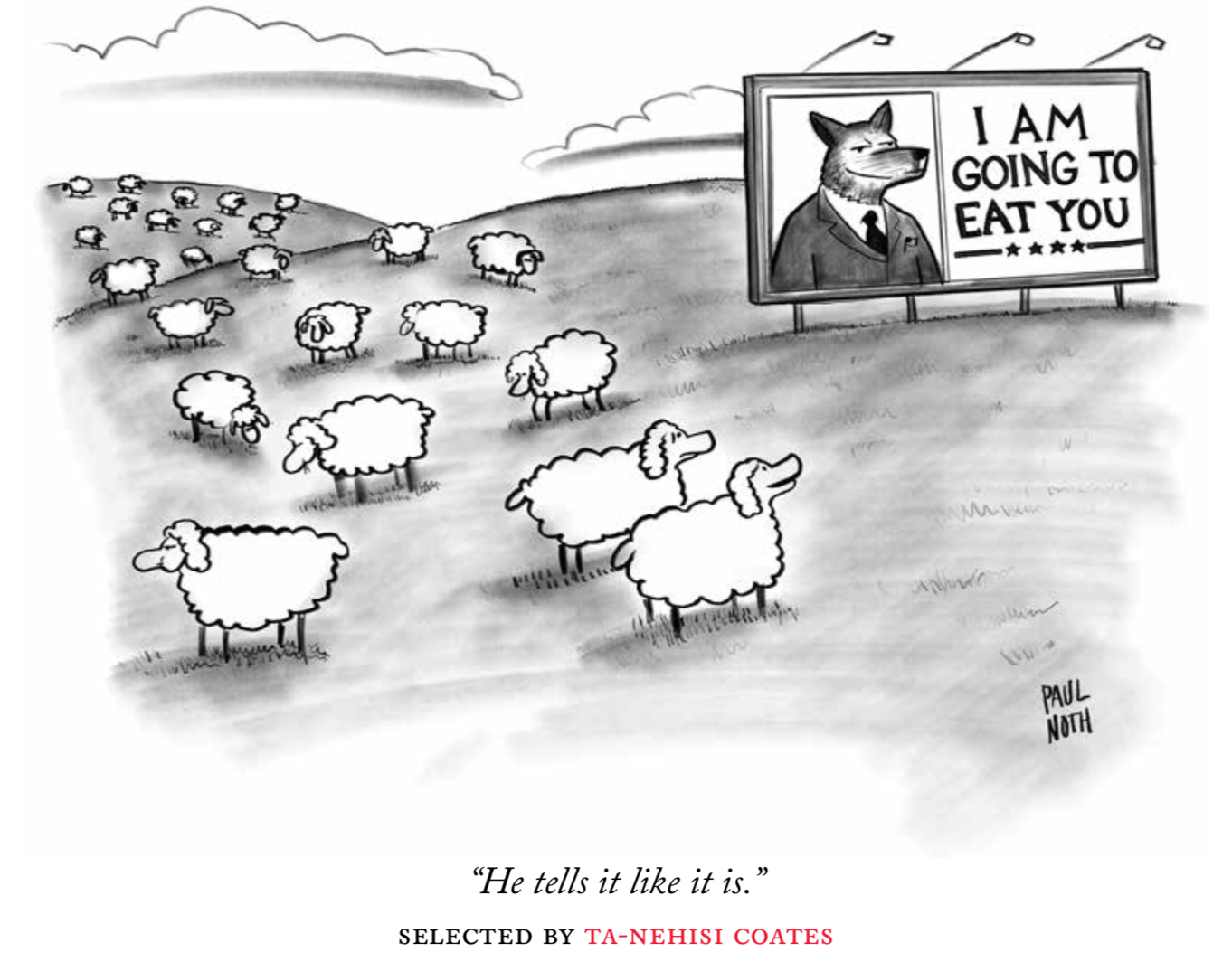 As a holiday respite from the news cycle, The New Yorker pops a surprise "Cartoon Takeover" issue that includes a cartoon crossword (eight clues are captionless cartoons), and favorite gags chosen by celebrities — Terry Gross, Seth Meyers, Jon Hamm, Mindy Kaling, Larry David, Sarah Silverman and more.
Emma Allen, the magazine's cartoon editor, writes in the introduction:
Apparently, The New Yorker also prints a bunch of bummer facts about corruption and oppression and imminent eco-apocalypse, but this week it just so happens that all the people in charge of that sort of thing have gone away for the holidays.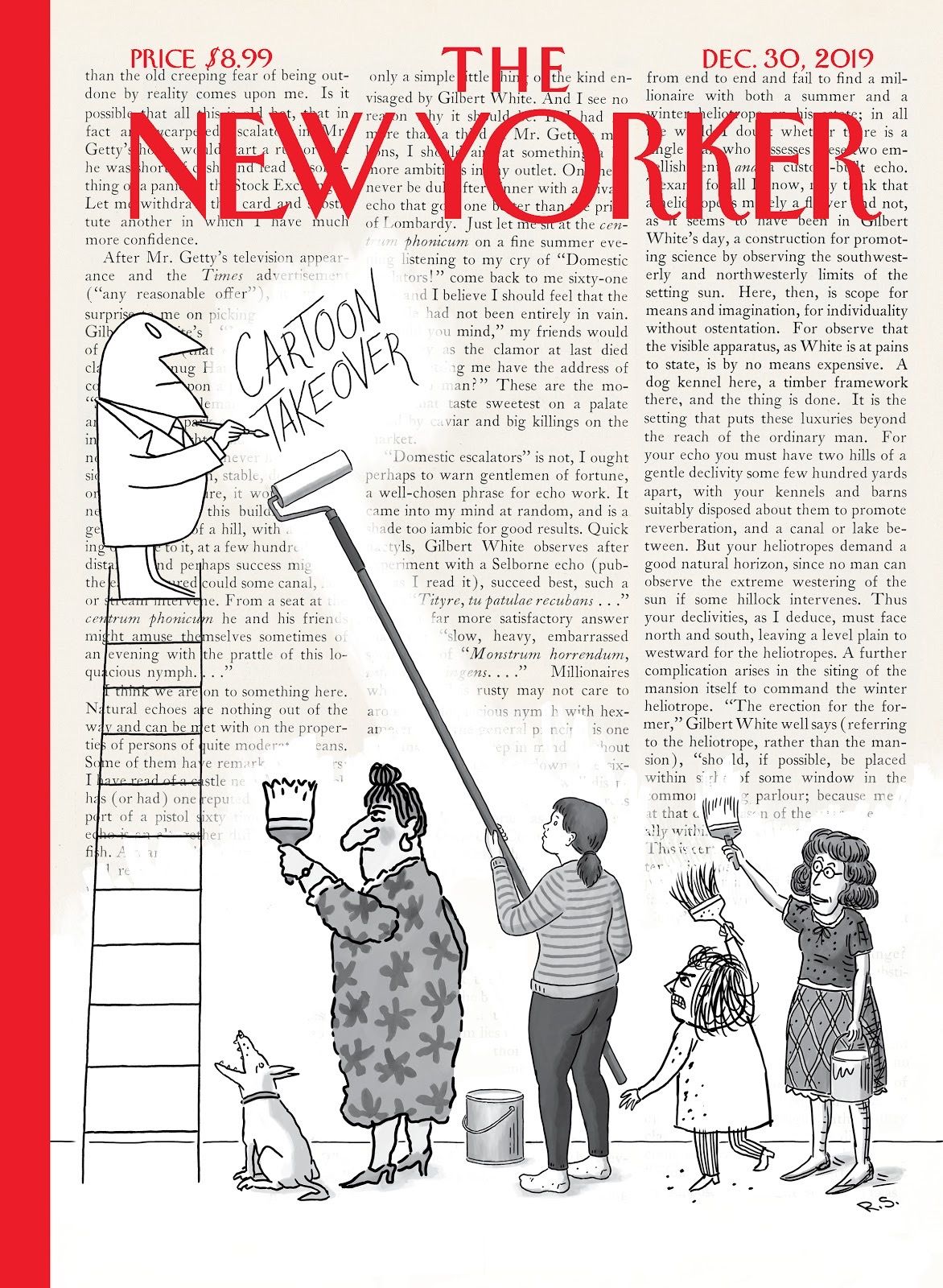 7. DraftKings goes public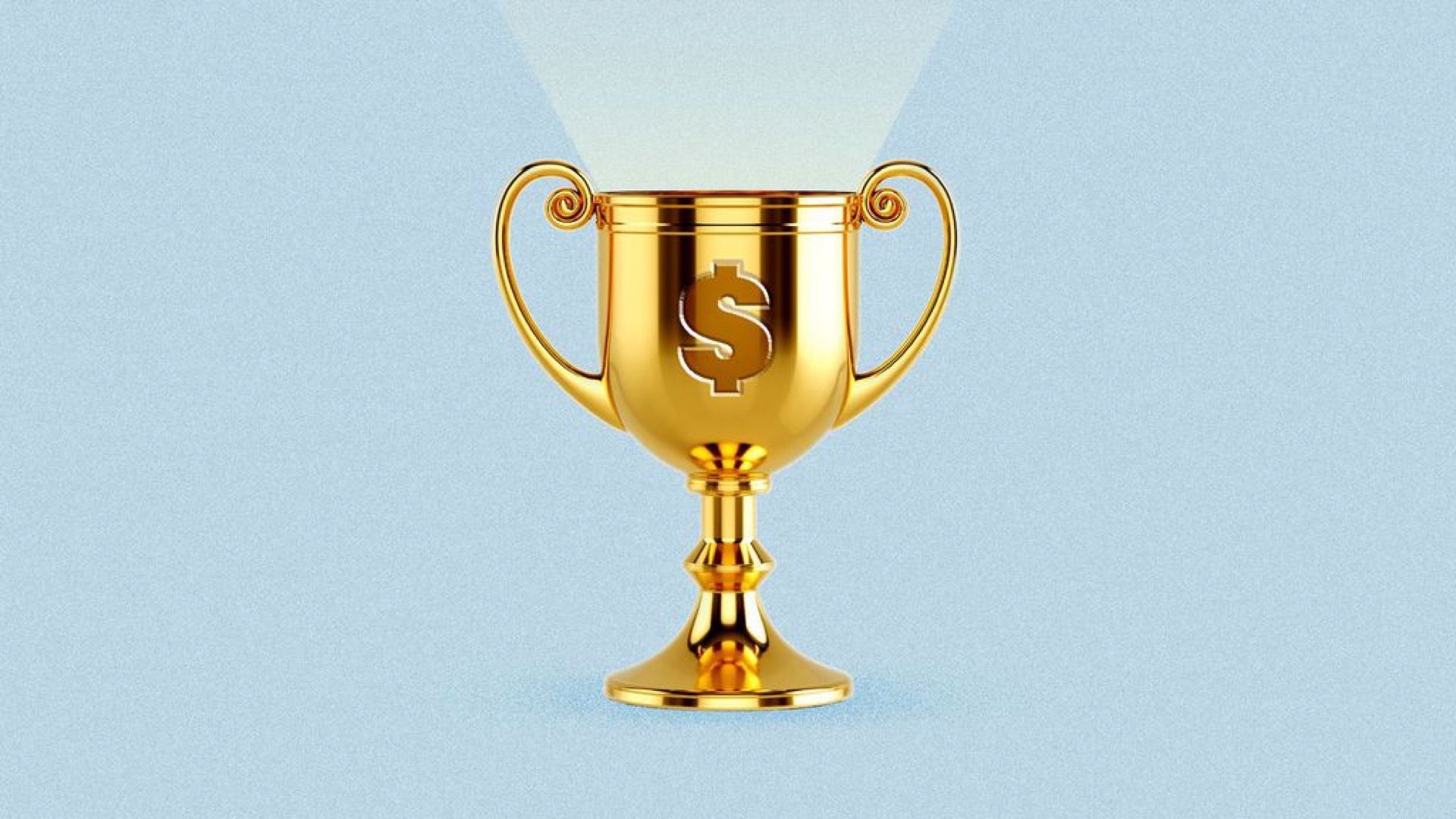 DraftKings announced today that it will go public via a reverse merger with blank-check acquisition company Diamond Eagle, with sports betting tech platform SBTech also rolled in, reports Axios' Dan Primack.
Why it matters: The combined company, expected to have a huge initial market cap of around $3.3 billion, emerges as sports betting is now legal in 11 states — with dozens of others considering legislation.
8. Ivanka to join tech fest
Ivanka Trump will join CES, the world's largest tech event, in Vegas on Jan. 7 to discuss "The Path to the Future of Work" with Gary Shapiro, president and CEO of the Consumer Technology Association, which produces the show.
Other keynoters include Delta Air Lines CEO Ed Bastian; Daimler Chairman Ola Källenius; Quibi CEO Meg Whitman and founder Jeffrey Katzenberg; Linda Yaccarino, NBCUniversal's chair of advertising and partnerships; and Hyun-Suk Kim, Samsung president/CEO of consumer electronics.
9. Memorable photos of 2019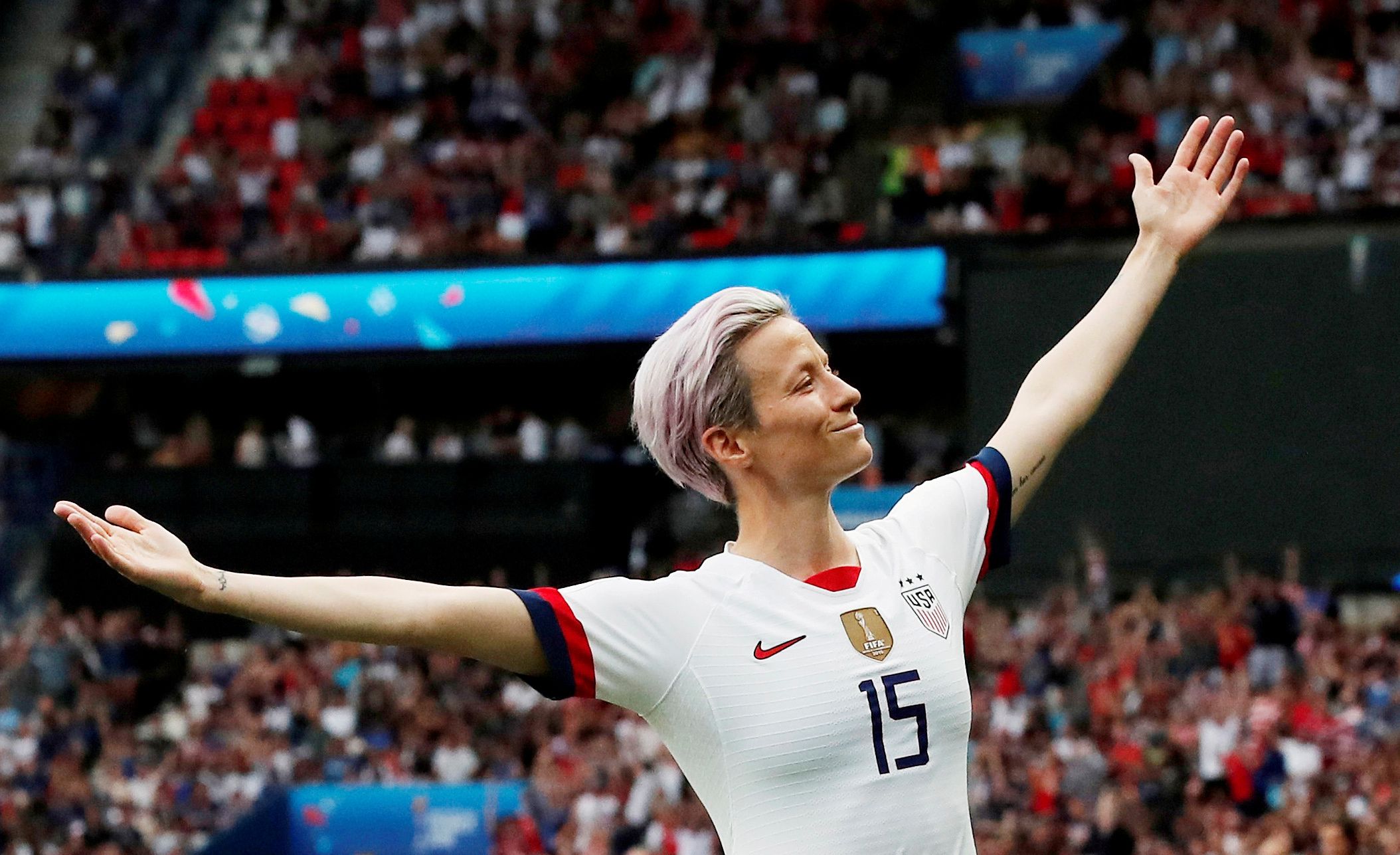 Megan Rapinoe, captain of the U.S. women's national soccer team, celebrates during the quarterfinal, en route to becoming Women's World Cup champs for a record fourth time.
10. The best "SNL" in 35 years?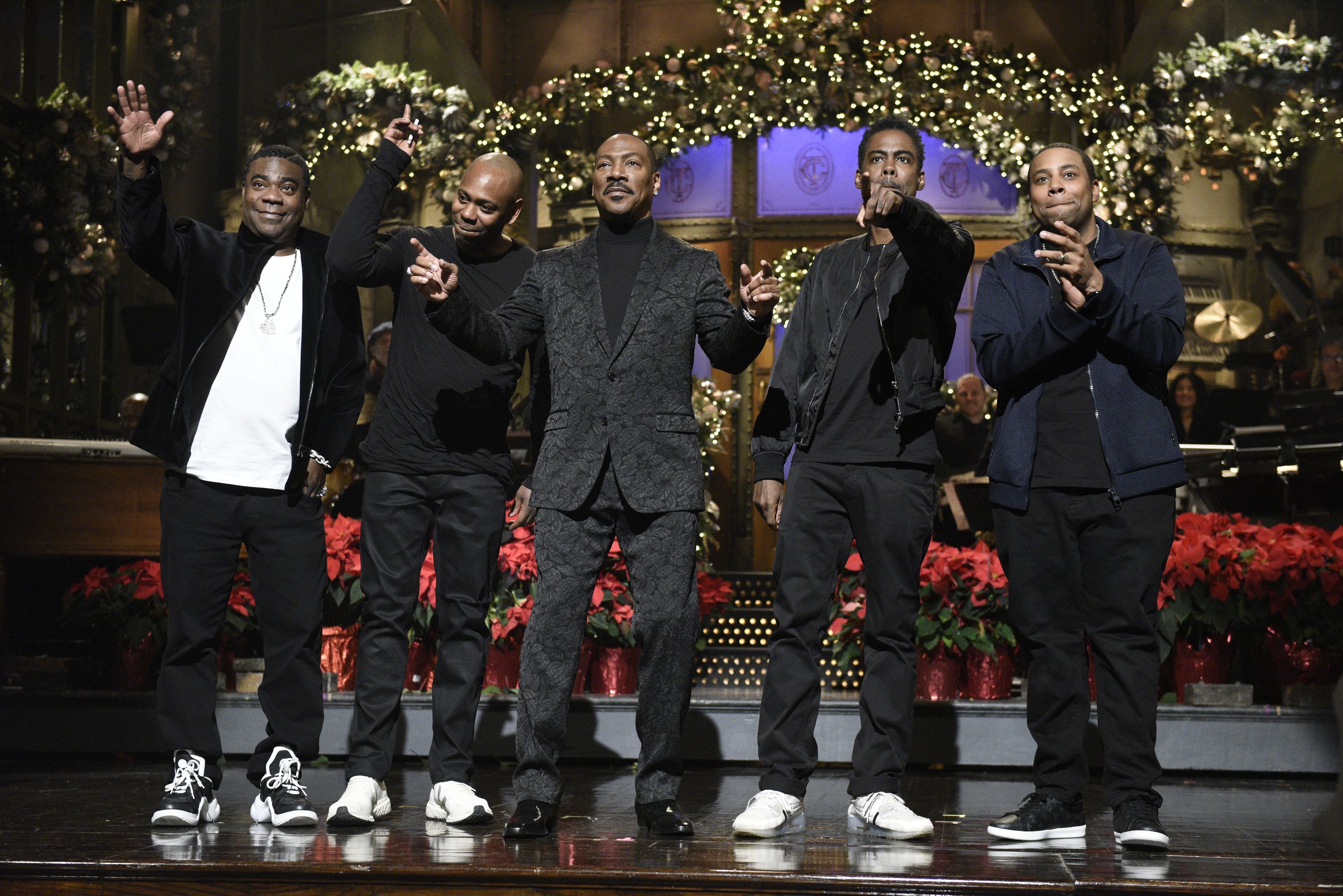 Eddie Murphy, 58, returned to "Saturday Night Live" for the first time in 35 years (last hosted Dec. 15, 1984), and brought back Buckwheat, Gumby and Mr. Robinson.
The N.Y. Times' Dave Itzkoff has a great recap, with embedded videos (subscription), that was the site's #1 story for much of yesterday.
The cold open reprised last week's Democratic debate, with drop-bys from "President Trump," "Speaker Pelosi" and "Kamala Harris." (YouTube)