Axios AM
April 11, 2021
Happy Sunday! Smart Brevity™ count: 918 words ... 3½ minutes.
1 big thing: Home-buying frenzy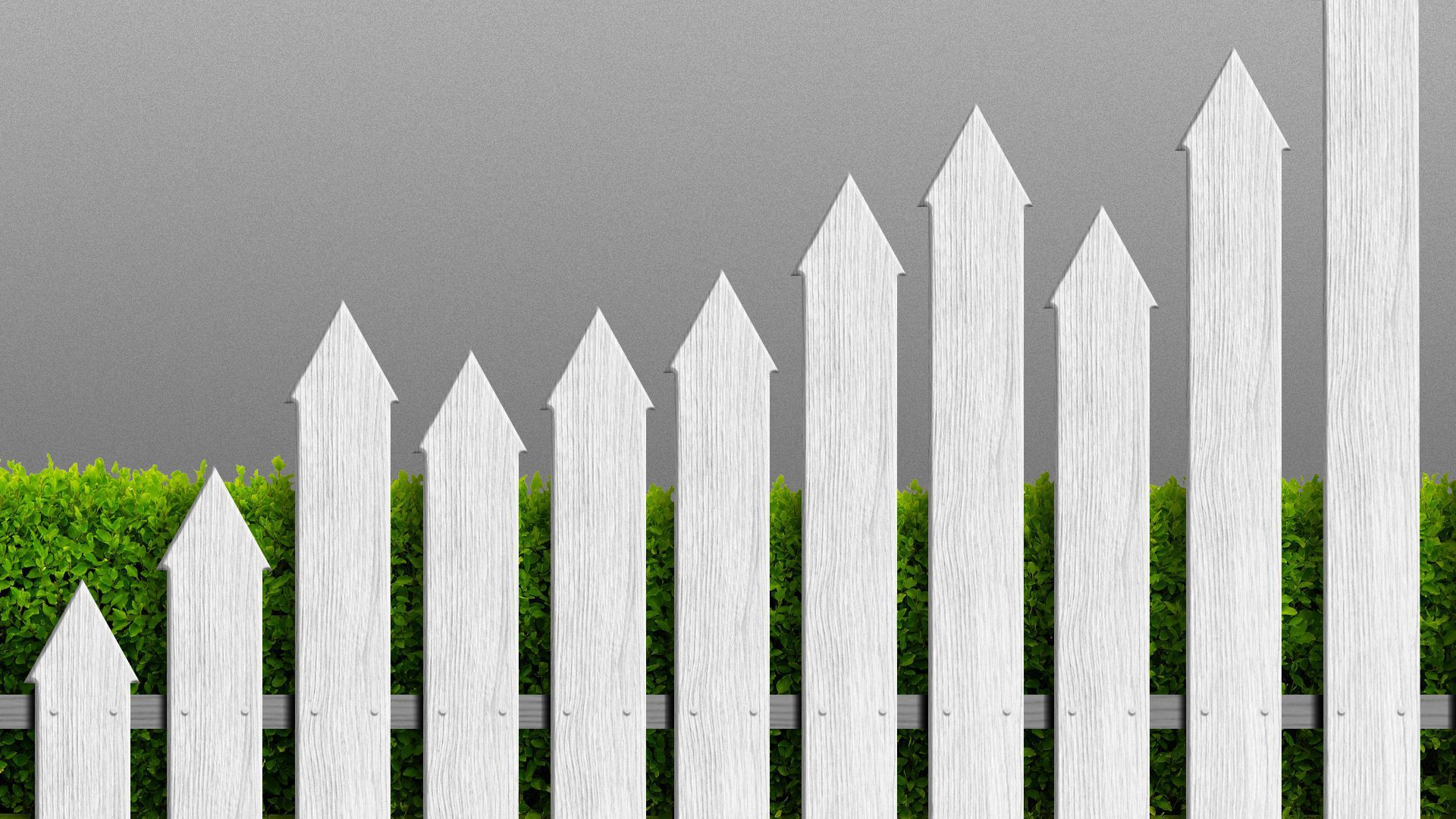 Bidding wars, soaring prices and fears that homeownership is moving out of reach for millions of Americans: We're in a housing frenzy, driven by a massive shortage of inventory, Axios' Felix Salmon writes.
Why it matters: Not all bubbles burst. Real estate, in particular, tends to rise in value much more easily than it falls.
Almost half of homes now sell within one week of being listed, according to Redfin.
In Austin, the median listing price has risen 40% in one year to $520,000.
To win bidding wars, many home buyers are making rushed and risky decisions. Successful bids often waive any financing contingency — or even the right to inspect the property.
That raises the terrifying prospect of making a large down payment, then not being able to get a mortgage — or finding that the house requires hundreds of thousands of dollars in repairs.
America has a record-low number of homes available for sale — just 1.03 million, according to the latest NAR data. That compares to a peak of more than 4 million at the height of the last housing bubble, in July 2007.
The number of active listings in the past week is down a record 54% from the same week a year ago, per Realtor.com. That has helped to drive national prices up 17.2% over last year.
The big picture: Prices are being accelerated through a combination of low mortgage rates, a desire for more work-from-home space and a stock-driven increase in money available for down payments.
A rise in financial buyers — large corporations buying up homes to rent them out — is making the market tighter, and decreasing the number of owner-occupied properties available.
The bottom line: Housing prices are likely to remain high and rising.
2. Minneapolis trial keeps America on edge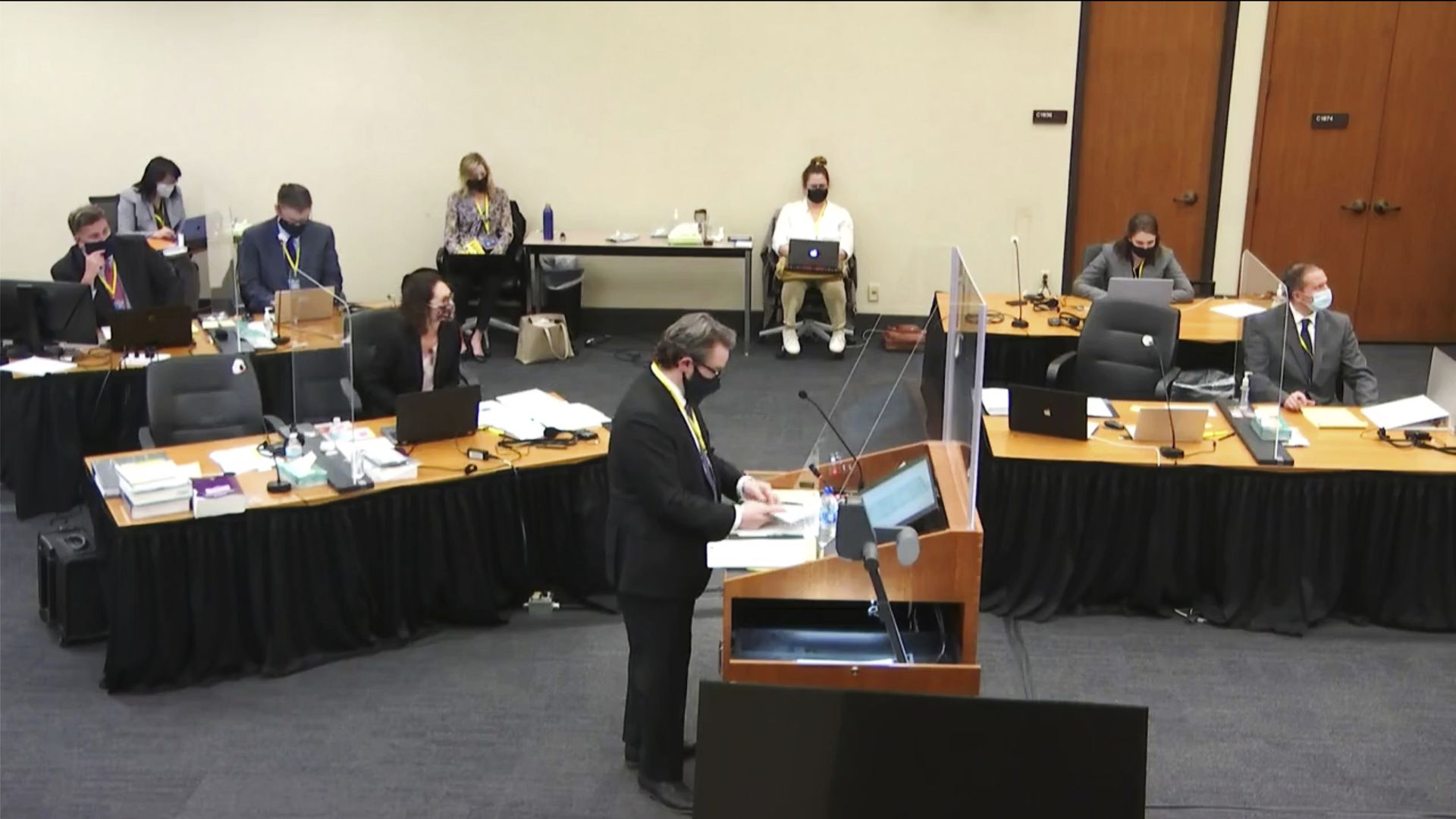 With the Derek Chauvin entering its third week, activists nationwide are watching the proceedings with heavy skepticism about lasting changes, Axios Local reporters found in conversations across America.
Nearly a year after George Floyd's death, cities still face raw tension as they take steps to curb use of force by police, and hold officers accountable for unfair treatment of people of color.
"We still fear that this cycle of intergenerational trauma due to state-sanctioned violence will continue," said University of Denver professor Apryl Alexander, a Black Lives Matter activist.
In Charlotte, Kass Ottley, a 56-year-old grandmother and one of the city's most prominent activists, has stomach pains while watching the trial.
"I am praying they get this right," Ottley told Axios. "Because if not, the reaction is going to be like nothing we've ever seen."
In Tampa, Jae Passmore — who has been on the front lines of recent protests, and was roughly arrested during a downtown demonstration last summer — is avoiding the trial.
"It's a tale as old as time," Passmore said. "From Emmett Till to Trayvon Martin, Tamir Rice, and Eric Garner, I don't need to re-traumatize myself ... by watching this trial."
3. U.S. close to hitting vaccine wall
There are growing signs that parts of the country may be close to meeting demand for the coronavirus vaccine — well before the U.S. has reached herd immunity, Axios Vitals author Caitlin Owens writes.
Why it matters: For the last few months, the primary focus of the U.S. has been getting shots to everyone who wants them, as quickly as possible. Soon, that focus will abruptly shift to convincing holdouts to get vaccinated.
State of play: Red states in the South are administering the lowest portion of the vaccine doses that they receive from the federal government — a sign of low demand, slow public health systems, or both.
The most vaccine-reluctant Americans are white Republicans, polling has found.
An analysis by Surgo Ventures concluded that "the supply-demand shift for the vaccine will happen earlier than expected — as early as the end of April."
"[T]hings are going to get really difficult really soon," said Sema Sgaier, Surgo's CEO.
A separate survey of rural Americans, by KFF, found that while they're more likely to have already been vaccinated than urban and suburban Americans, fewer remaining rural residents are eager to get their shots.
4. Boomtowns for younger workers
This chart first appeared in Axios Denver. Sign up here.
5. Video shows police screaming at Army officer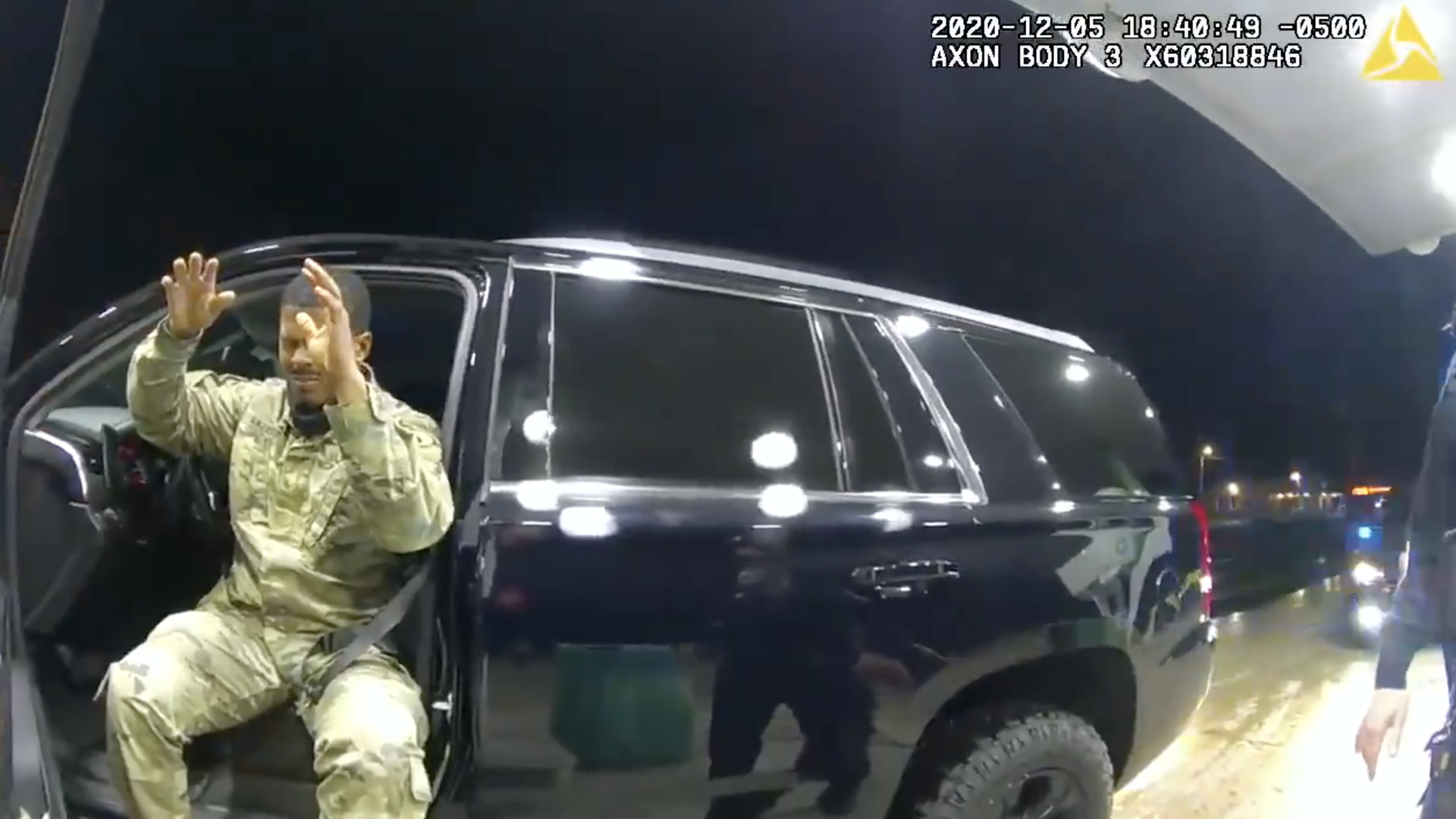 An Army lieutenant is suing two Virginia police officers after he said they drew their guns and pepper-sprayed him during a December traffic stop, Axios' Fadel Allassan reports.
Virginia Attorney General Mark Herring tweeted video of the police yelling at the officer, and called it "unacceptable." The police are in the town of Windsor, in Isle of Wight County in Hampton Roads.
The army officer — Caron Nazario, who is Black and Latino — is heard saying: "I'm honestly afraid to get out."
In bodycam video, an officer replied: "Yeah, you should be."
6. 🎰 Musk unveils tunnel under Vegas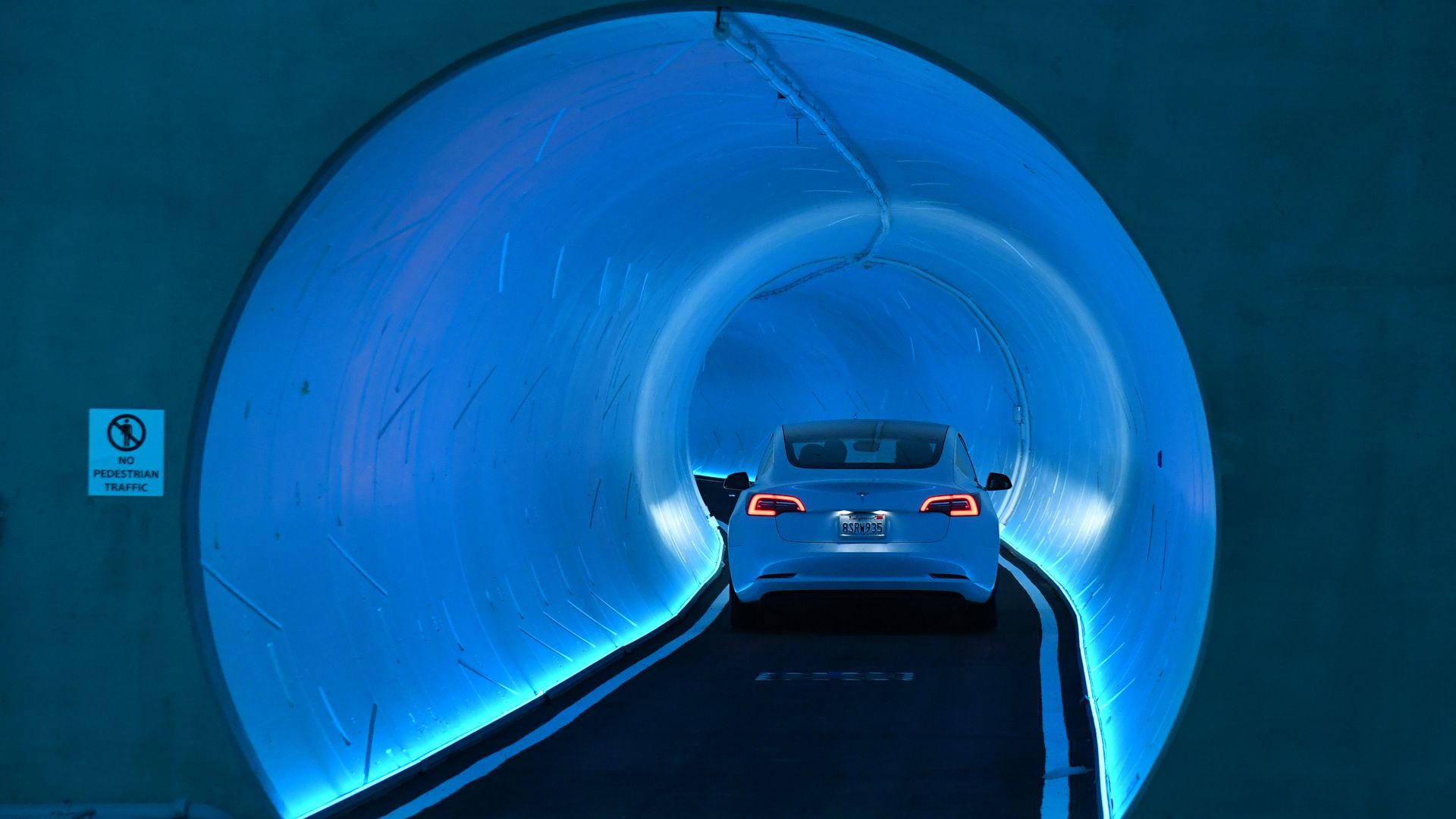 A Tesla drives through a tunnel during a media preview of the Las Vegas Convention Center Loop, an underground transportation system that's the first commercial project by Elon Musk's The Boring Company.
Rick Velotta of the Las Vegas Review-Journal narrates:
After construction crews spent months drilling, digging, mucking, paving, lining and electrifying tunnels, representatives of Las Vegas media were invited underground to get their first look at The Boring Co.'s $52.5 million people-mover system ...
Drivers hit maximum speeds of about 35 mph on the straightaways of the tunnels.
7. 🎧 "Axios Today": Sen. Duckworth sees hate up close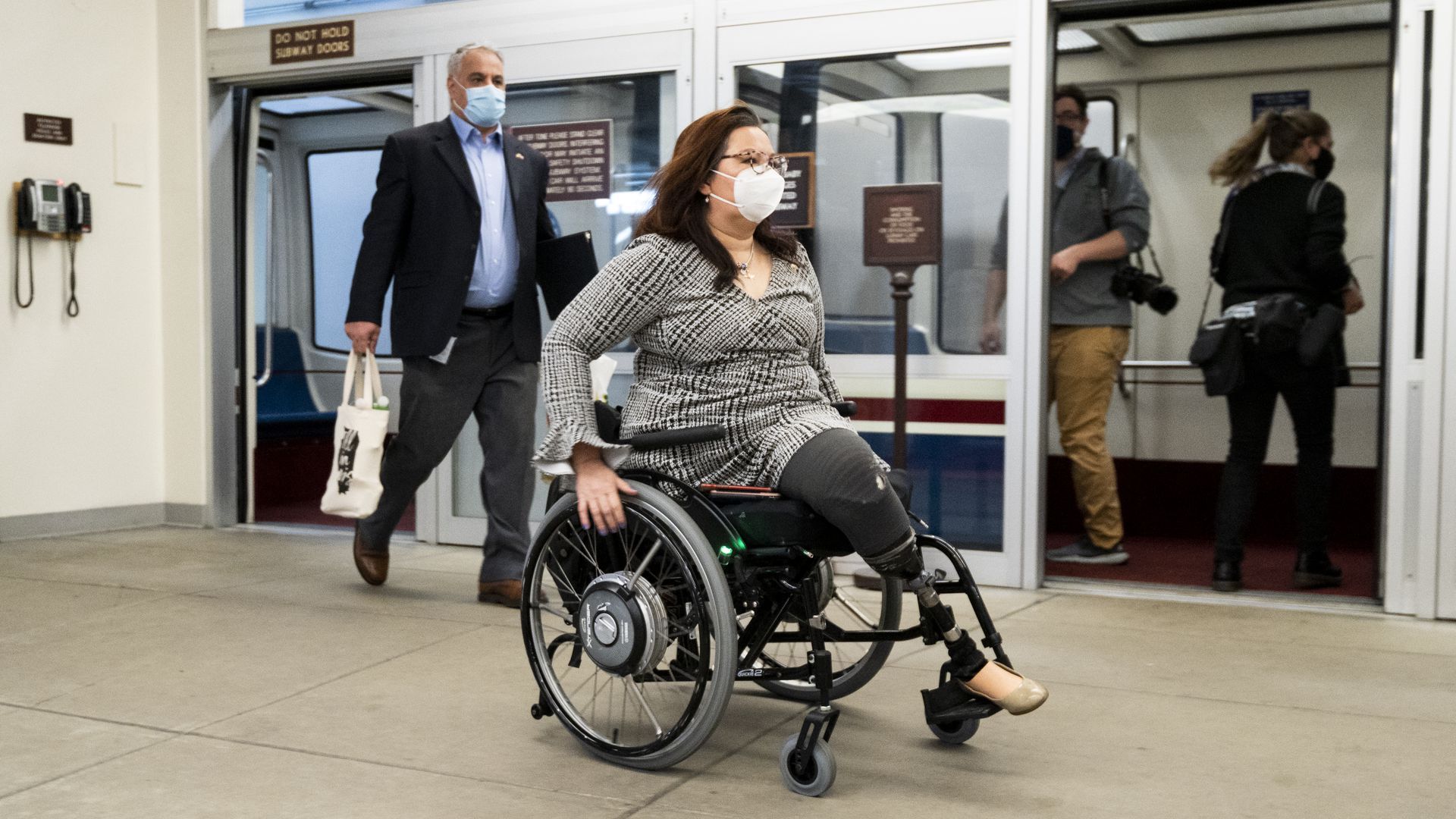 Sen. Tammy Duckworth tells "Axios Today" host Niala Boodhoo that her mom, 79, who lives with her, was harassed choosing apples for her grandchildren, by a grocery worker telling her to "go back where you came from."
Duckworth — who's out with a memoir, "Every Day Is a Gift" — the incident brought home the hate and stereotyping toward Asian Americans since the start of the pandemic.
8. 1 smile to go: Post-vax Botox boom
"America Is About to Go Botox Wild: The post-pandemic beauty boom has arrived," writes The Atlantic's Amanda Mull, who says she's eyeing new lashes now that she's vaccinated:
As millions of Americans are vaccinated each day, the beauty industry is poised for an unprecedented summer boom. People are already filling up the appointment books at salons and spas, preparing for a world in which being seen is once again a regular part of the human experience. Americans are ready to look hot again.
💡 Axios AM is written in Smart Brevity®. Learn how your team can communicate in the same smart, clear style with Axios HQ.