February 11, 2019
🇮🇷 Good Monday morning. Today is the 40th anniversary of the Islamic Revolution sweeping Iran, nine months before 52 Americans were taken hostage for 444 days.
AP's story from Feb. 11, 1979: "The caretaker government left behind by the cancer-stricken Shah Mohammad Reza Pahlavi ... quickly crumbled as the soldiers once backing it embraced the supporters of Ayatollah Ruhollah Khomeini."
1 big thing: The Democrats' Trump
Rep. Alexandria Ocasio-Cortez has attracted more online and media attention this year than any Democrat running for president, Axios' Sara Fischer, Neal Rothschild and Stef Kight report.
Like President Trump in 2016, Ocasio-Cortez has mastered Twitter while at the same time acting as a magnet in the digital and cable news ecosystem:
Her social media stardom follows her around the web, sucking an entire news cycle in around her. That amplifies her media presence, making it feel even bigger than it is on social media itself.
Coverage of Ocasio-Cortez is more likely to be picked up by news websites from social media than any other Dem, according to data from social analytics company Parse.ly that was pulled for Axios.
From a list of eight popular Democrats, Ocasio-Cortez attracted the second highest overall traffic — after House Speaker Nancy Pelosi — between Jan. 3 (when she was sworn in) and Feb. 10 (Sunday) on the websites within Parse.ly's network.
Most of Pelosi's traffic is related to the possibility of a second government shutdown, per Parse.ly.
How she does it: The digital dominance of Ocasio-Cortez comes not just from the velocity of her social media use, but the buzz around her policies, videos and viral quips.
"Alexandria Ocasio-Cortez" was the #3 top trending search on Feb. 5, the day of the State of the Union, and was the top trending Google Image search related to the State of the Union last week.
An Axios analysis of Twitter data using CrowdTangle analytics found that Ocasio-Cortez generated more interactions — retweets plus likes — than the six most prolific news organizations combined, over 30 days between December and January.
Be smart: The Ocasio-Cortez web traffic blitz, and cable-news cascade, is because she has introduced — and aggressively defended and promoted — progressive policies around income taxes and climate change on social media.
Ocasio-Cortez has mentioned #GreenNewDeal more than any other word on Twitter, per data from public affairs software company Quorum (with the exceptions of "people," "one" and "change").
In less than a month, she has posted 68 times about #GreenNewDeal.
Such hot-button issues flourish on social media and, particularly, Facebook.
Despite the fact that she isn't the biggest Facebook user (she favors Twitter and Instagram), Facebook is Ocasio-Cortez's main source of social traffic, with about 40% of views coming from that network, per Parse.ly.
Twitter is next, at just 2.8% of views.
2. Trump to challenge China on robotics
In a move aimed at China's swift rise in artificial intelligence, President Trump plans to sign an executive order today to strengthen the U.S. global position in AI competition, Axios emerging tech reporter Kaveh Waddell writes.
Why it matters: Two years ago, Beijing launched a mammoth effort to turn China into a global torchbearer for emerging technologies. Trump's new order appears to be the beginnings of an American response.
But (wait for it): It's light on details.
What's happening: White House officials shared a summary of the order with reporters yesterday, but haven't released a final text.
The American AI Initiative, as the new strategy is named, is unlikely to call out China directly. Administration officials skirted reporters' questions about China during yesterday's conference call.
But there's little doubt among experts that the administration is responding to Beijing's unrelenting push to fund Chinese AI research, encourage its implementation, and export AI tools.
"This executive order is about ensuring continued America leadership in AI, which includes ensuring AI technologies reflect American values, policies, and priorities," an administration official told Axios.
Details: Among the goals of the initiative are boosting investment in AI research, setting standards for AI systems developed in and out of government, training an AI-competent workforce, and involving allies in new strategies.
The new initiative appears to do little more than send a strong signal to the federal government that AI is a prime concern.
For example, the administration said it would "prioritize" AI research funding, but did not announce any new resources for AI development, an area in which the U.S. lags significantly behind China.
3. What tackling climate change means, illustrated
Progressive Democrats are pushing climate change to Washington's front burner. Axios' Amy Harder breaks it down in her "Harder Line" column, illustrated by visuals editor Lazaro Gamio:
Drill down to see more graphics highlighting: A reality check on what addressing climate change requires ... What it means to economists ... What it means to Republicans who acknowledge the problem ... What it means to Trump and other Republicans.
4. Pics du jour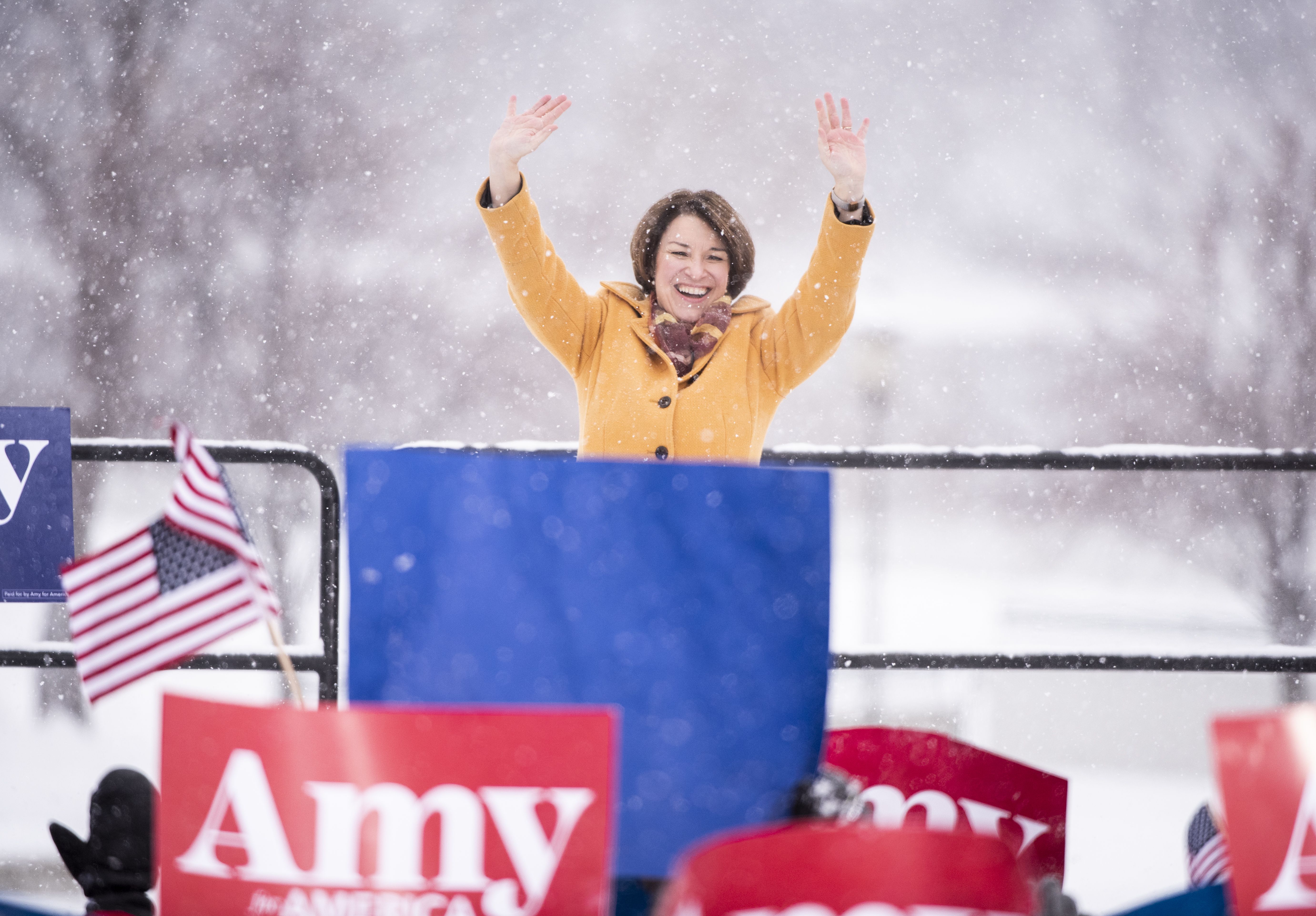 An advance person's dream ... "Against a wintry Minneapolis backdrop, Amy Klobuchar announced her run for President ... with a vow to 'heal the heart of our democracy' and an emphasis on her Minnesota roots." (Minneapolis Star Tribune)
Trump tweeted a nickname: "Amy Klobuchar ... talking proudly of fighting global warming while standing in a virtual blizzard of snow, ice and freezing temperatures. Bad timing. By the end of her speech she looked like a Snowman(woman)!"
Reality check: Why cold weather doesn't refute climate change.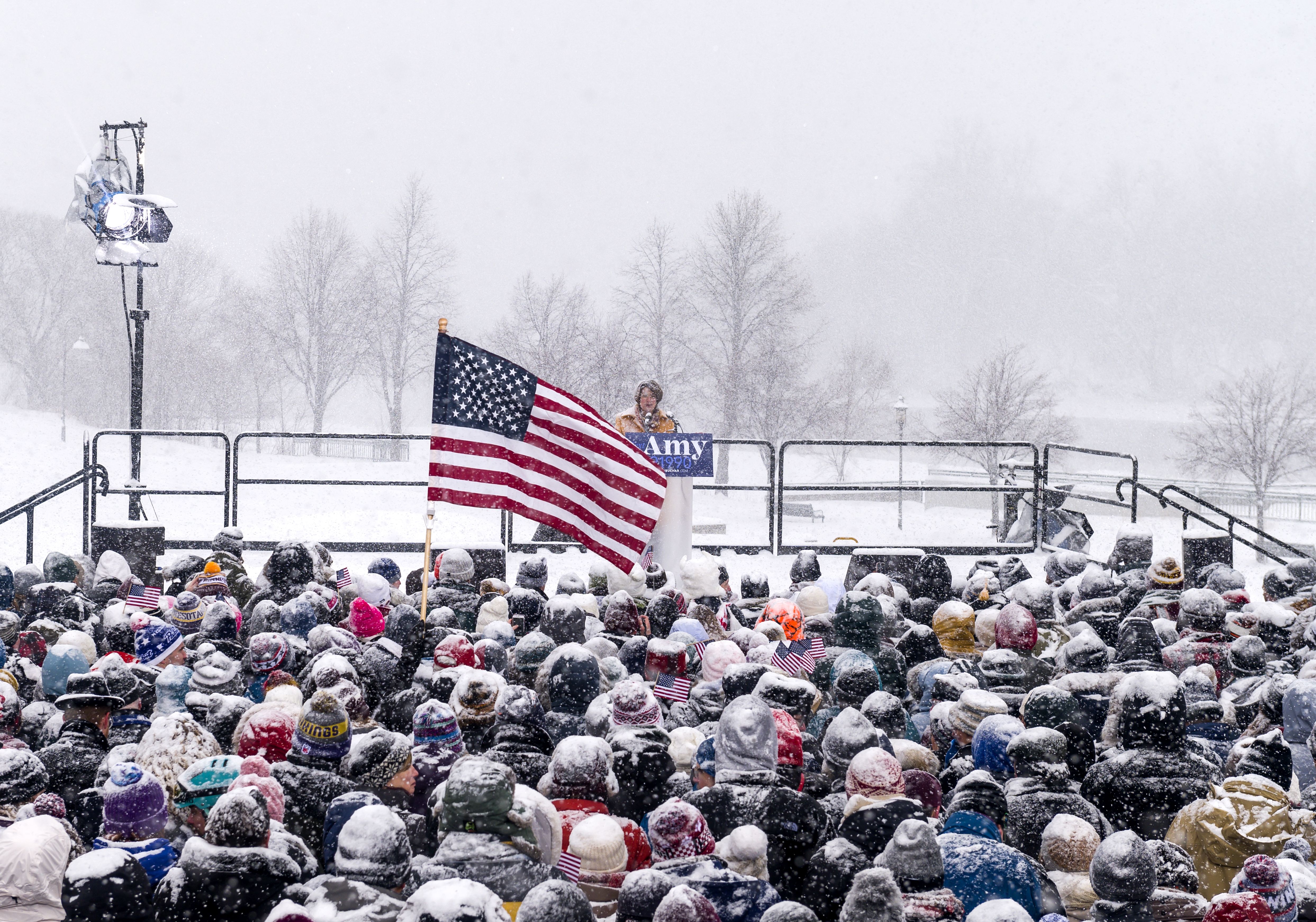 5. Baptists' ex-abuse scandal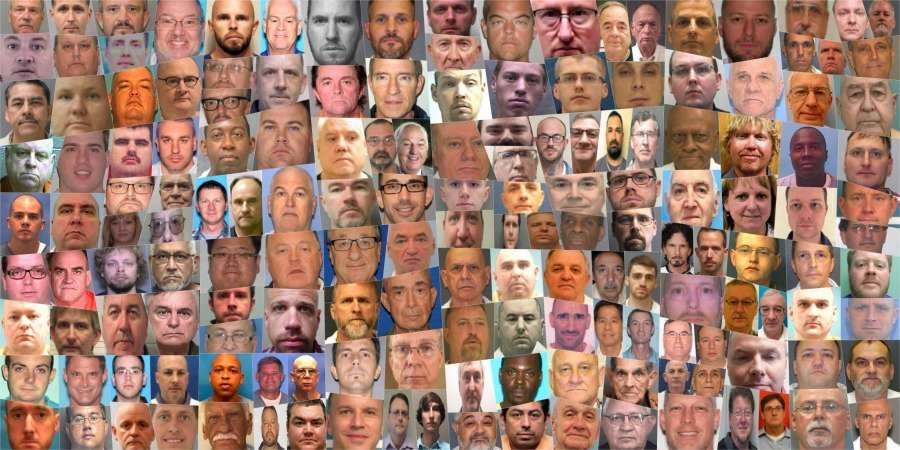 A top Southern Baptist Convention leader said the findings of a Houston Chronicle investigation into sex abuse in the denomination is "alarming and scandalous."
"Nothing is worse than the use of the name of Jesus to prey on the vulnerable," tweeted Russell Moore, president of the SBC's Ethics and Religious Liberty Commission.
"The Houston Chronicle and San Antonio Express-News spent nearly a year building a database of Southern Baptist leaders and volunteers who pleaded guilty or were convicted of sex crimes in the past 20 years."
"More than 250 people who worked or volunteered in Southern Baptist churches have been charged with sex crimes."
"[S]ince 1998, roughly 380 Southern Baptist church leaders and volunteers have faced allegations of sexual misconduct."
"They left behind more than 700 victims, many of them shunned by their churches, left to themselves to rebuild their lives. Some were urged to forgive their abusers or to get abortions."
"More are from Texas than from any other state."
Read "Abuse of Faith."
6. Long view of Old Dominion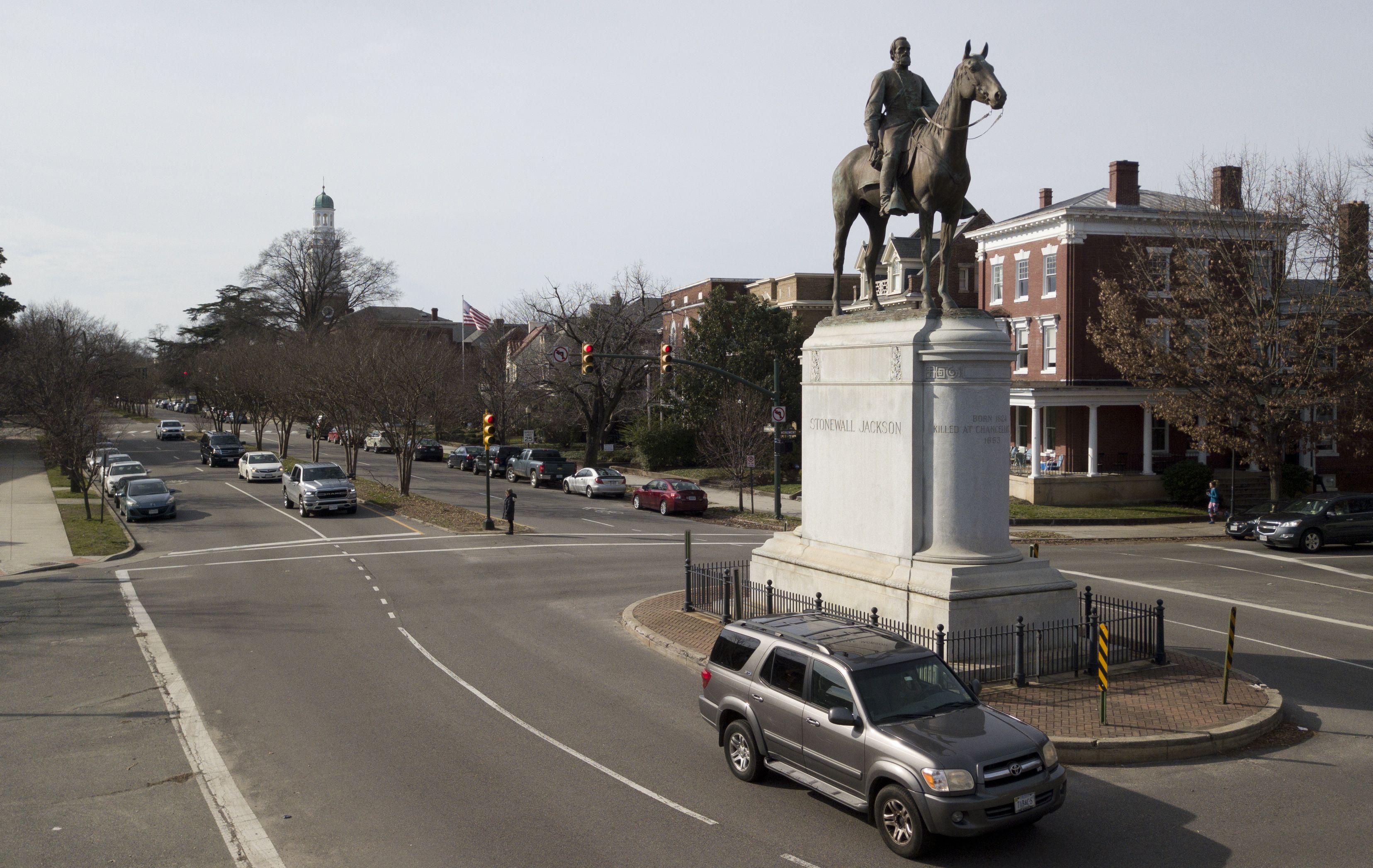 "Virginia is a state that for historical reasons has always imagined its political institutions and leaders as possessed of special virtue. Now they are known for uncommon vice," writes Politico's editor-in-chief John F. Harris in Politico Magazine.
It "has a political culture with an uncommon reverence for its institutions and traditions. That culture also tends to invest its leaders — and governors most of all — with an aura of supreme respectability, even when they emphatically do not deserve it."
"The shock of exposure is greater when — in contrast to more flamboyant and obviously roguish politicians like Donald Trump — the disreputable behavior was obscured by a solemn façade."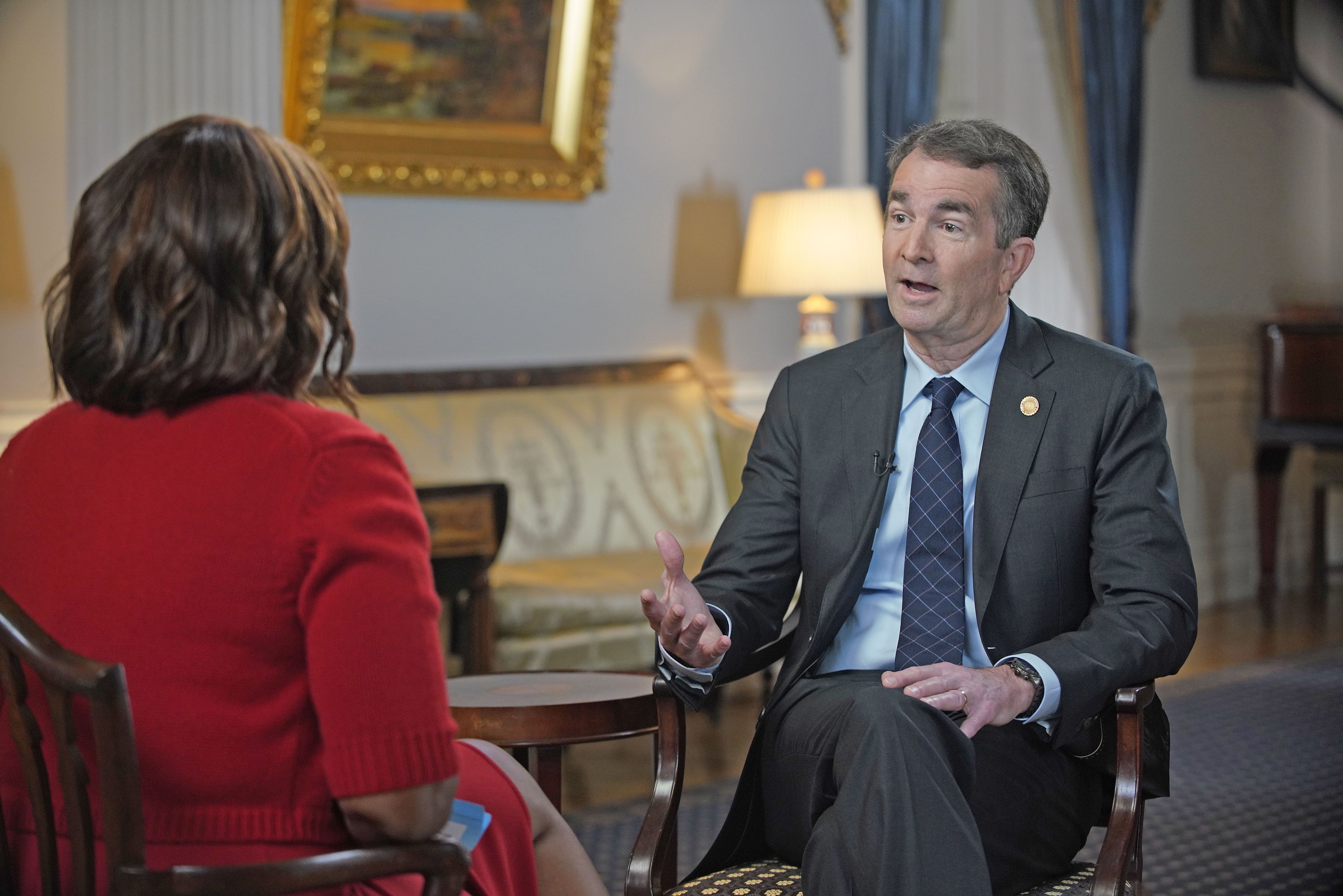 Gov. Ralph Northam sat down with Gayle King of "CBS This Morning" for his first TV interview since the discovery of a racist photo on his 1984 medical school yearbook page:
KING: I know this has been a very difficult week for you in the state of Virginia. So where would you like to begin?
NORTHAM: Well it has been a difficult week. And you know if you look at Virginia's history we are now at the 400 year anniversary, just 90 miles from here in 1619. The first indentured servants from Africa landed on our shores in Old Point Comfort what we call now Fort Monroe and while —
KING: Also known as slavery.
NORTHAM: Yes.
7. Source of Bezos leak
"The brother of Jeff Bezos' mistress, Lauren Sanchez, supplied the couple's racy texts to the National Enquirer, multiple sources inside AMI, the tabloid's parent company," told The Daily Beast's Lachlan Markay with editor-in-chief Noah Shachtman.
"Bezos' investigators have strongly suspected Sanchez was the leaker since at least last week, according to two people familiar with the investigation. 'There is no one inside this inquiry process who doesn't believe he's ground zero,' one of those sources said."
"Of particular interest were his personal and business ties to some prominent figures in President Donald Trump's orbit, including Roger Stone, Carter Page, and Scottie Nell Hughes."
8. Parents say shooting drills can traumatize kids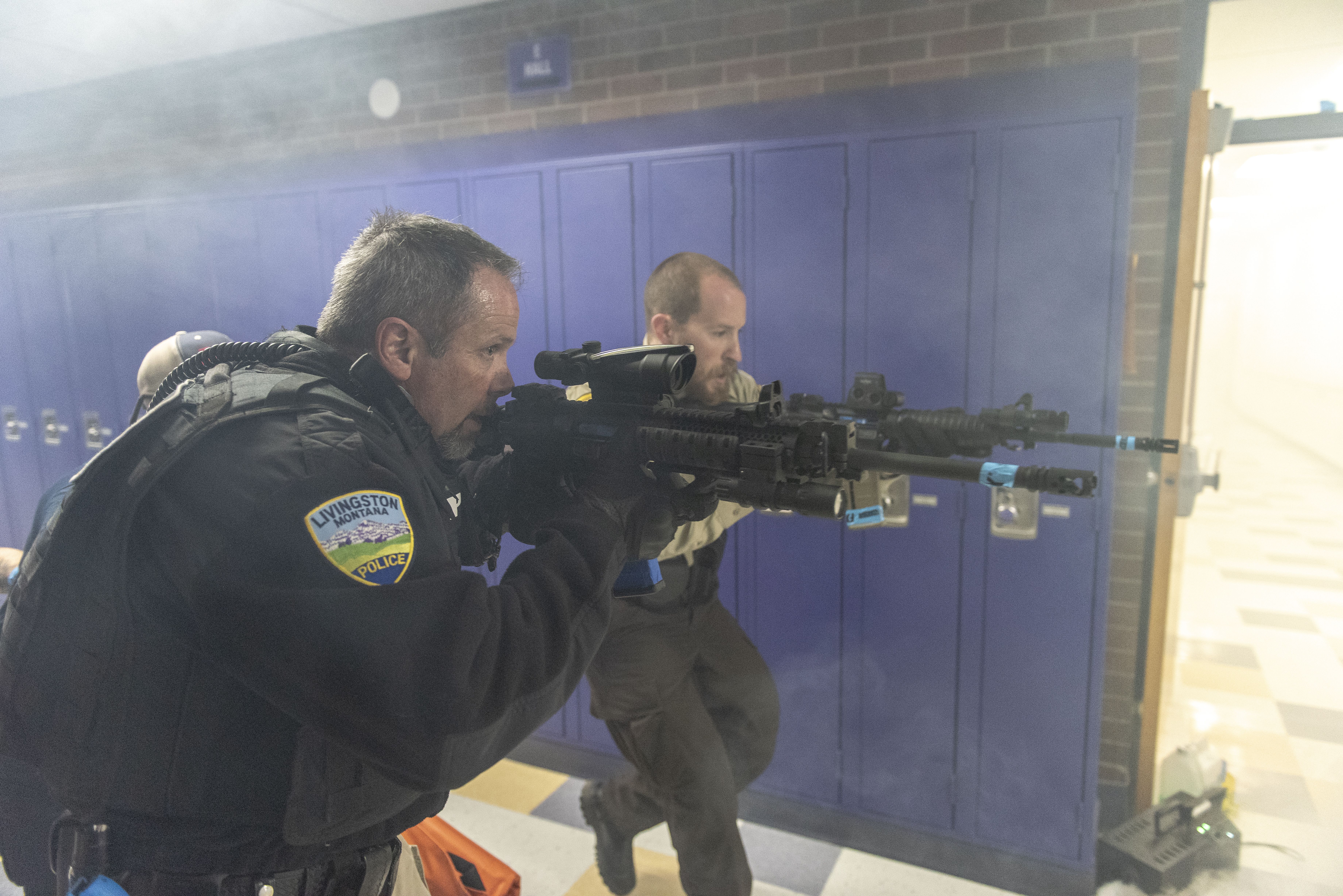 Thursday will mark one year since the school shooting in Parkland, Fla., and parents are increasingly questioning the active-shooter drills that have become more prevalent since then, AP's Carolyn Thompson reports:
The drills, which began taking shape after the Columbine High School shooting in 1999, sometimes include simulated gunfire and blood and often happen with no warning that the attack isn't real.
In the Richmond suburbs, Henrico County Public Schools have changed the way they conduct drills, making clear at the start that the events are not real and notifying parents as the drill begins or right after.
"No data exists ... to show whether a drill with simulated gunfire is more effective or whether an exercise that's been announced in advance is taken less seriously than a surprise."
"After Columbine, lockdowns that involved bolting the door and crouching quietly out of sight became the norm."
"In 2013, the Department of Education recommended giving staff latitude to evacuate, barricade classroom doors or, as a last resort, fight back by throwing things or rushing the attacker."
9. A gripping long read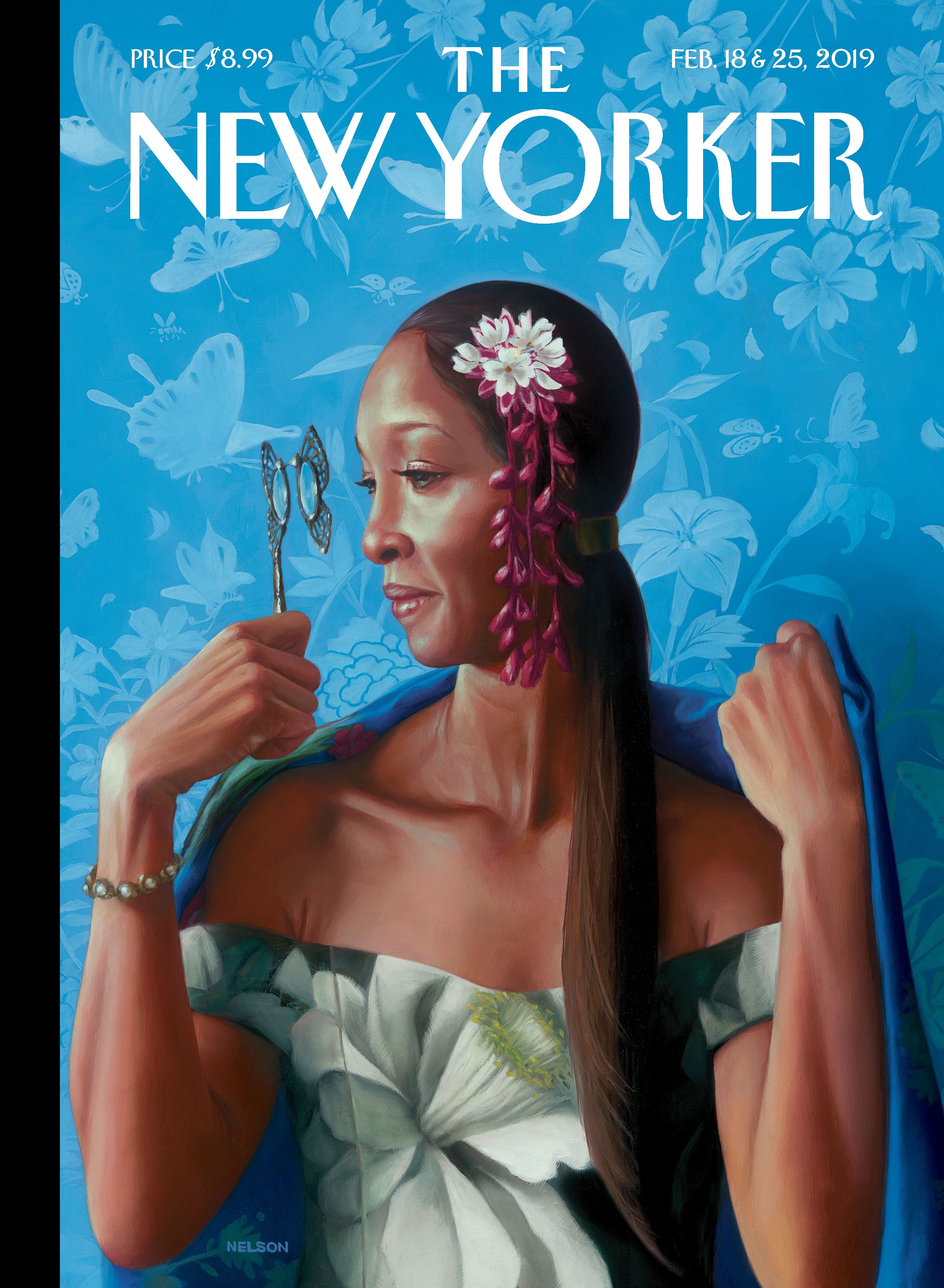 "A Suspense Novelist's Trail of Deceptions ... Dan Mallory, who writes under the name A. J. Finn, went to No. 1 with his début thriller, 'The Woman in the Window.' His life contains even stranger twists," writes Ian Parker for The New Yorker:
"According to many people who know him, Mallory has a history of imposture, and of duping people with false stories about disease and death. Long before he wrote fiction professionally, Mallory was experimenting with gothic personal fictions, apparently designed to get attention, bring him advancement, or to explain away failings."
"I recently called a senior editor at a New York publishing company to discuss the experience of working with Mallory. 'My God,' the editor said, with a laugh. 'I knew I'd get this call. I didn't know if it would be you or the F.B.I.'"
10. 🎵 1 song thing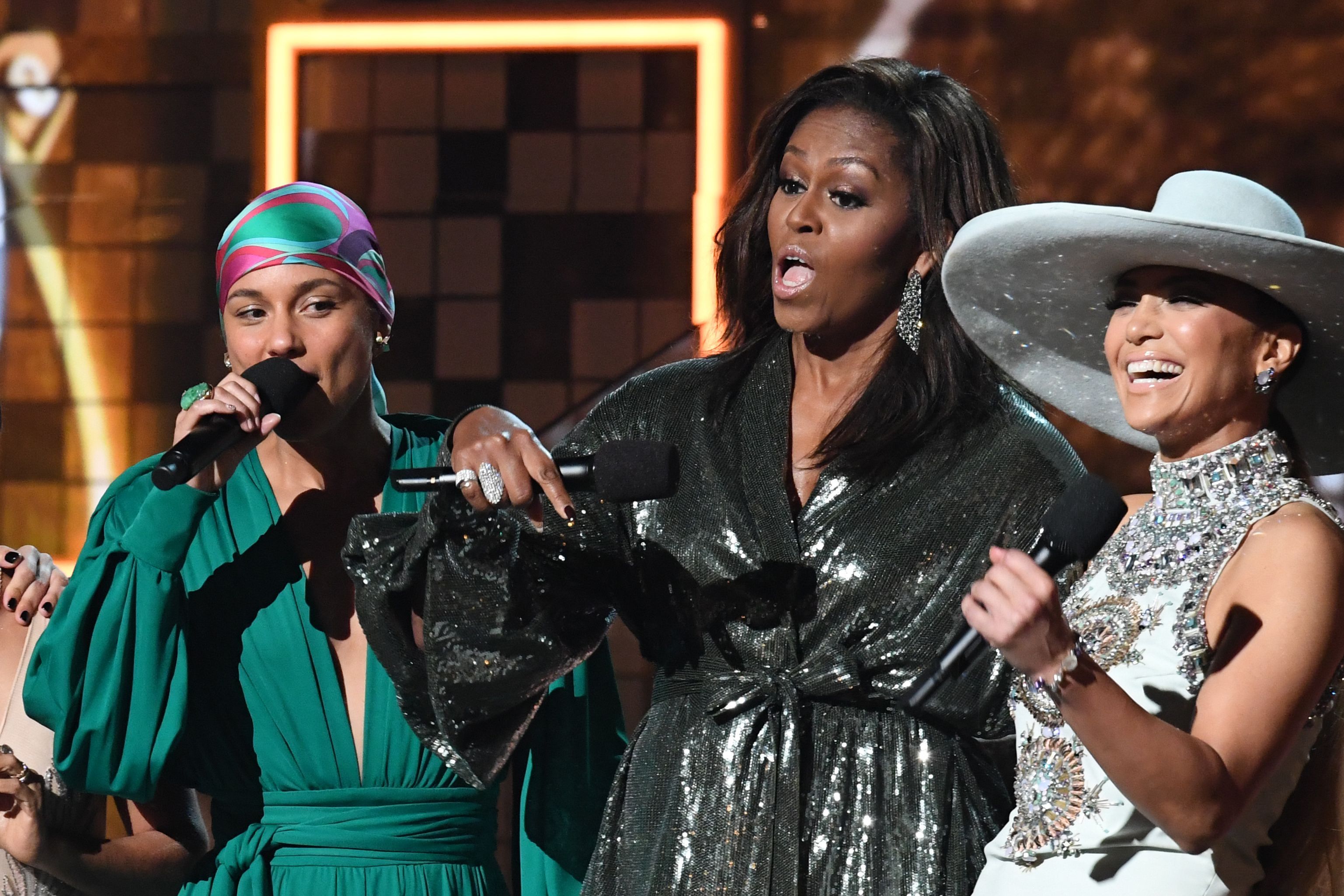 Michelle Obama made a surprise appearance in L.A. last night to help open the Grammy Awards with host Alicia Keys, AP reports:
"Obama's initial comments were interrupted by raucous applause and many in the Staples Center crowd stood. She smiled and eventually re-started her comments."
"Female artists took many of the biggest prizes," L.A. Times pop music critic Mikael Wood writes.
That includes "album of the year, which went to Kacey Musgraves for her psychedelic country disc 'Golden Hour,' and best new artist, which went to the dance-pop singer Dua Lipa."
"Cardi B, the delightfully straight-talking New York MC, became the first solo female rapper to win the award for rap album with her smash 'Invasion of Privacy.'"
"Other winners included H.E.R., who took R&B album with her self-titled debut, and Ariana Grande, whose 'Sweetener' was named the year's best pop vocal album."