Axios AM
April 21, 2023
Happy Friday! Smart Brevity™ count: 1,482 words ... 5½ mins. Edited by Kate Nocera.
1 big thing: Biden's launchpad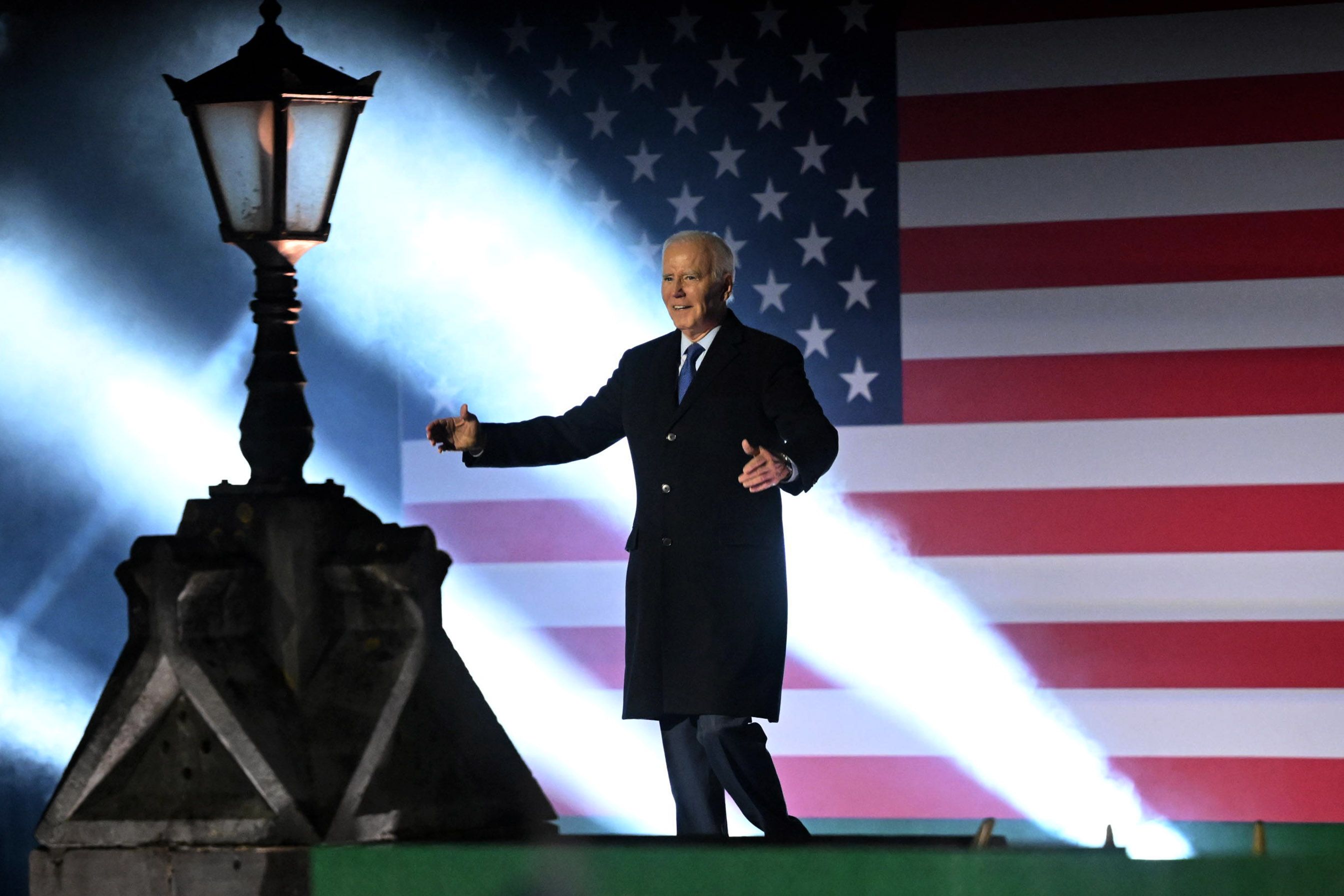 President Biden's campaign team has told vendors to prepare for a re-election announcement early next week — but is keeping even insiders in suspense about the exact liftoff plan, Axios' Alex Thompson reports.
Why it matters: By announcing next week, Biden, 80, would quell rising impatience among fellow Democrats — and would have more than two months to raise money before the next FEC filing deadline.
What's happening: Biden's team hasn't announced a campaign manager and is still in the early stages of hiring a staff. If Biden announces next week, he'll need to rely on the DNC in the campaign's early stages.
Once Biden announces his candidacy, political trips will need to be at least partially funded by the campaign apparatus, requiring robust fundraising.
The Washington Post reported yesterday that Team Biden is preparing to announce his '24 campaign with a video on Tuesday to coincide with the four-year anniversary of his 2020 campaign launch.
Biden told reporters last week as he left Ireland that he would announce re-election plans "relatively soon." He added that "the trip here just reinforced my sense of optimism about what can be done."
👀 CNN reported that campaign headquarters will be in Wilmington, Del.
🔎 Between the lines: The longer Biden waits, the more he risks not being able to hire Democratic operatives who are committing to other 2024 campaigns.
Biden doesn't like to be rushed and prefers to make decisions on his own timeline. He began his 2020 campaign on April 25, 2019 — four years ago Tuesday.
Biden will host a donor gathering in D.C. at the end of next week, The New York Times reported — with a meeting with Biden outside the White House next Friday evening, and perhaps briefings with top strategists the next day.
2. 🕶️ America's "backache" economy: Things could be worse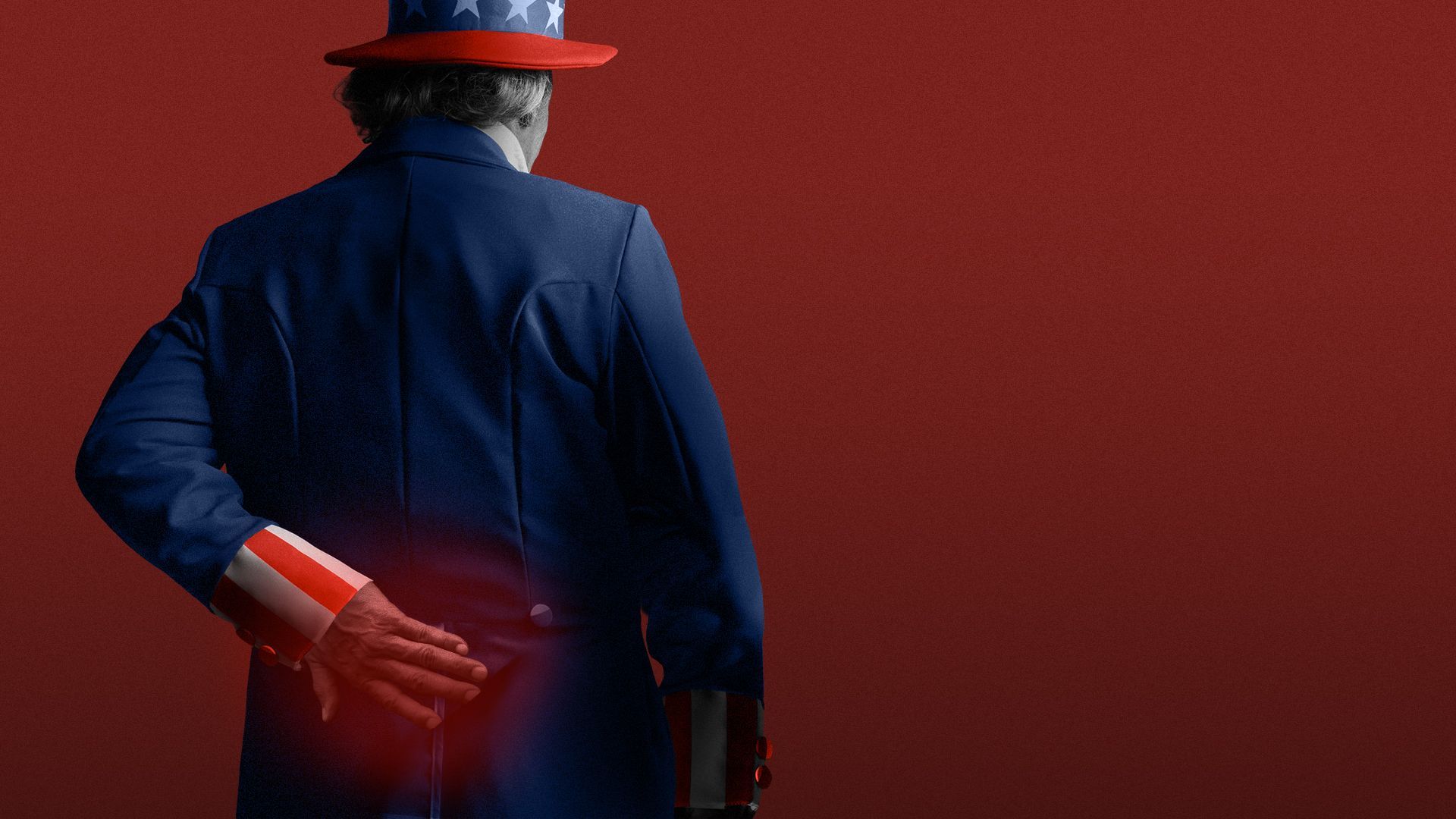 Corporate America's crush of first-quarter results is sending an unambiguous message about the U.S. economy: The long-awaited slowdown is here — but isn't as bad as expected, Axios managing editor Javier David writes.
Why it matters: The first three months of 2023 have been a doozy. The Fed is hiking borrowing costs and Russia is (still) at war with Ukraine. The U.S. and China are sparring over just about everything. And America's banking sector survived a near-2008 experience.
After defying predictions of a slowdown late last year, the "March moderation" showed inflation slowly easing — a sign that the Fed might slow down a campaign that has hiked borrowing costs across the spectrum.
Big banks have mostly defied the gravitational pull of slowing activity and the sum of all recessionary fears.
💭 It all amounts to what Jeffrey Roach, chief economist for LPL Financial, characterizes as an "economy with a backache" — but not flat in bed.
Small businesses — which comprise over 40% of economic activity — "are hunkering down, as few have expansionary plans in the near future. No doubt, tighter credit conditions impacted those decisions," Roach wrote this week.
Reality check: The shakeout among smaller banks is creating an opening for alternative financing institutions, some say.
"Private equity firms, debt funds, and specialty finance companies with the right resources will see stronger opportunities due to less competition from banks," Ran Eliasaf, founder and managing partner at Northwind Group, a real estate private equity firm, tells Axios in an email.
Attractive lending opportunities still exist — especially in residential assets in New York City and other high-demand locations.
3. 🦾Wearable AI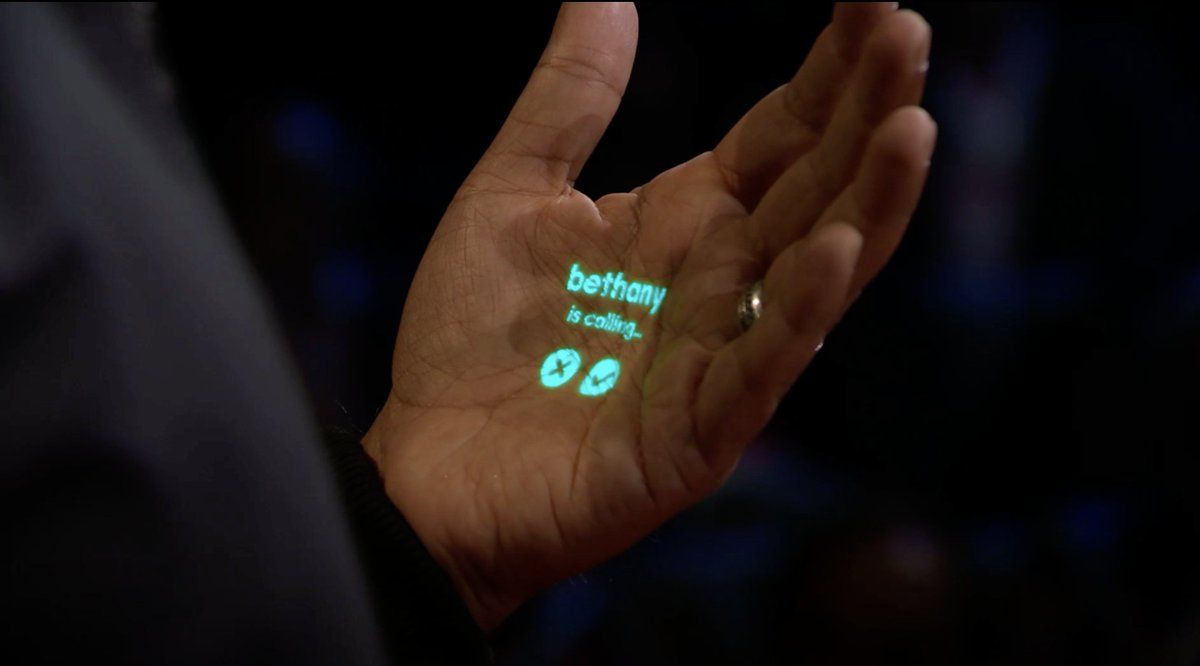 VANCOUVER, Canada — Ex-Apple employee Imran Chaudhri gave TED attendees an early glimpse of the AI-powered wearable that his startup, Humane, has been developing, Axios chief tech correspondent Ina Fried writes.
Why it matters: The screenless device, which doesn't require a nearby cell phone to work, uses a combination of voice and gestures for input and can display information by projecting it onto nearby objects.
In his TED talk, Chaudhri showed the wearable, which sat in his jacket pocket, translating his own voice into French.
He answered a phone call from his wife, with the call information appearing as a green image projected onto his hand.
The secretive startup has raised $230 million.
4. 📷 1,000 words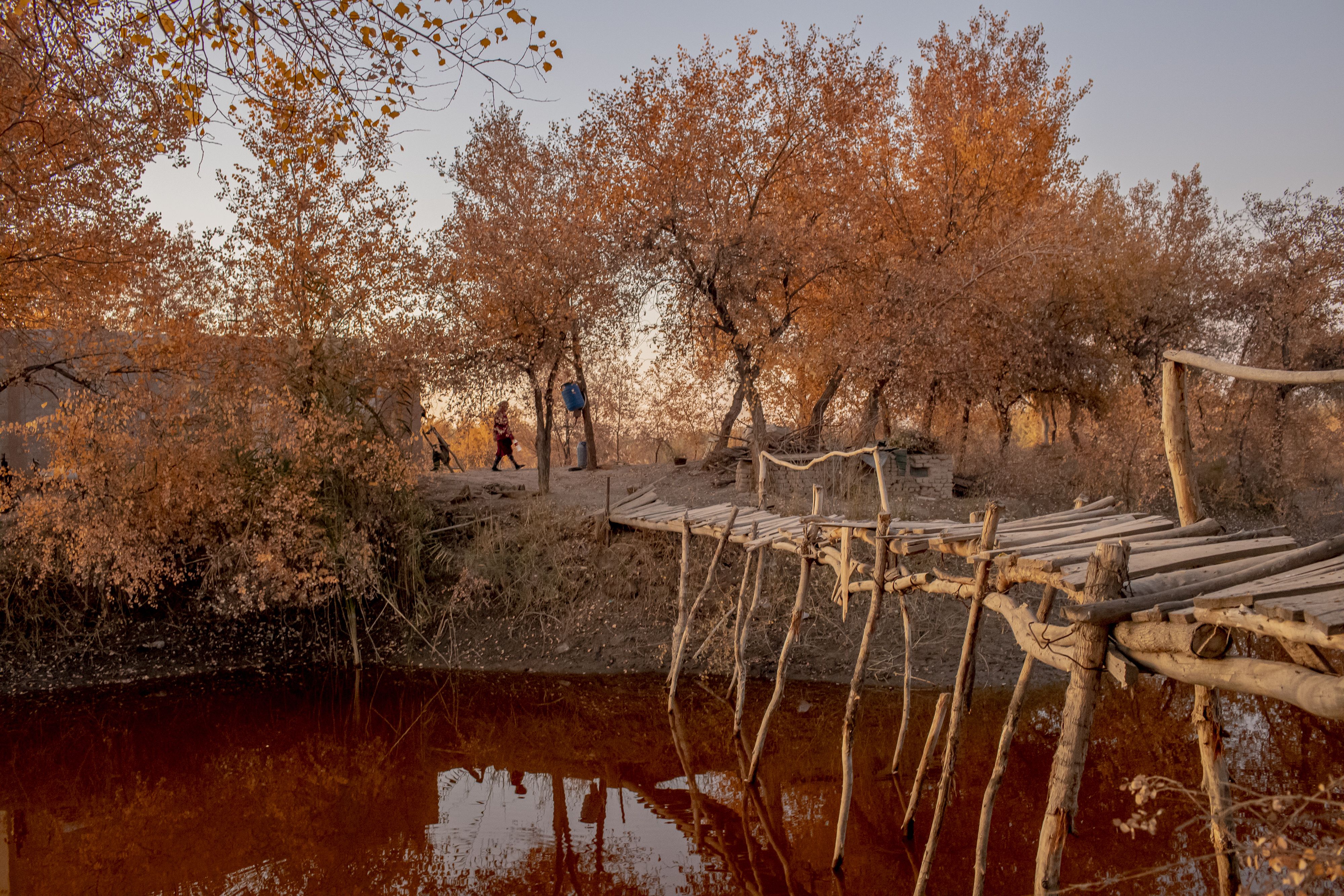 This image is part of a series, "Battered Waters" — by photographer Anush Babajanyan, VII Photo for the National Geographic Society — which yesterday won the World Press Photo award for long-term projects.
It shows silt in the Amu Darya (Amu River) in Uzbekistan which gives the water a dark red color, as water levels in the river continue to decrease.
More on "Battered Waters" ... Other winning photos ... Story on winners.
5. 🎒 "Swatting" calls soar at schools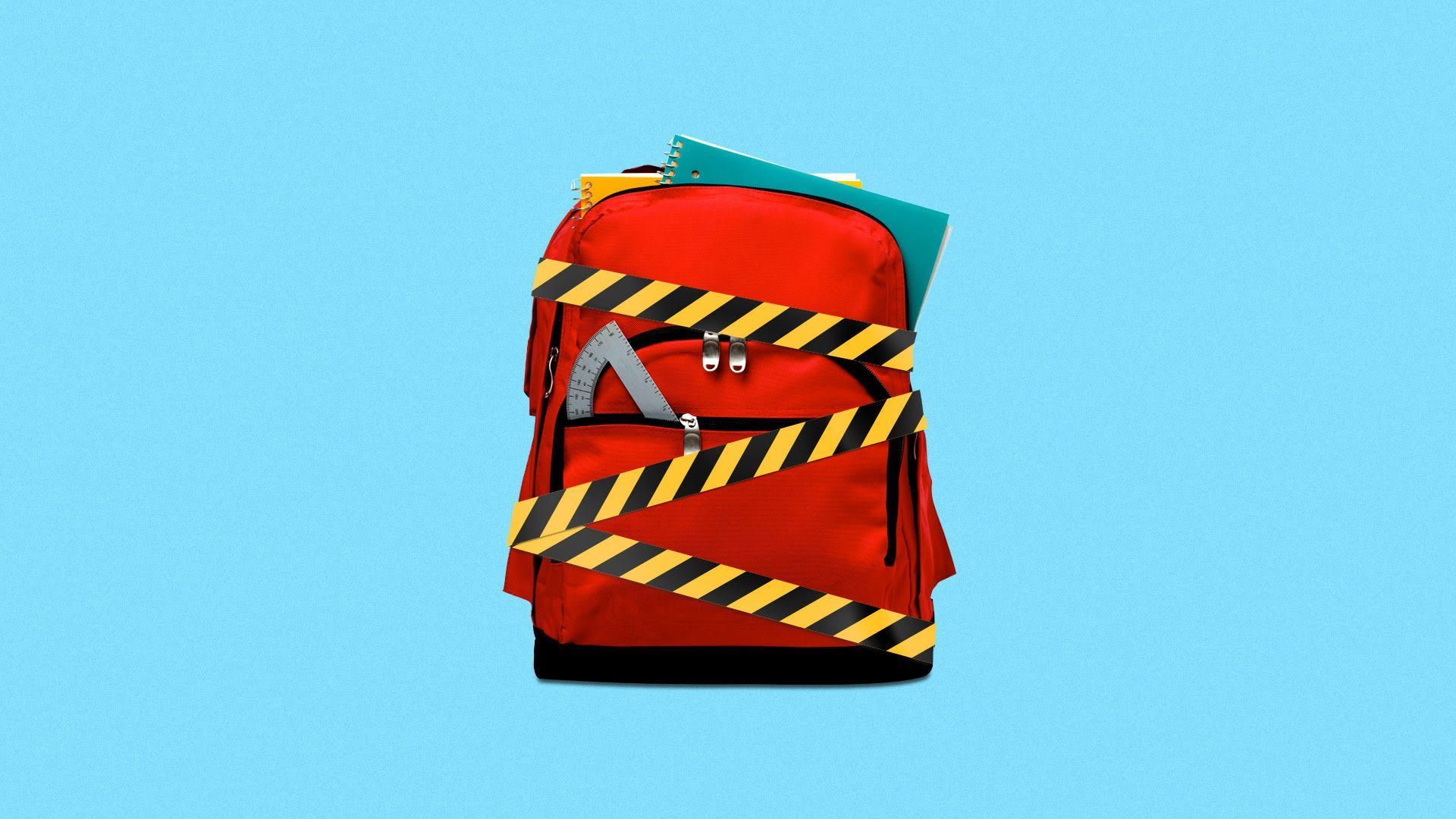 "Swatting" calls — fake reports of shootings or bombs that draw an onslaught of SWAT teams and cause schools to lockdown — are rising nationwide, Axios' Sareen Habeshian reports.
Why it matters: The psychological impact on children can be immense, even when no one is physically hurt.
401 false reports have been recorded at K-12 schools so far this academic year, according to The Educator's School Safety Network operations director Amanda Klinger.
Many of the calls are computer generated, making it easy for perpetrators to call-in dozens of fake threats in a short period of time.
"Very often, and probably in this case, they are foreign actors," New York Gov. Kathy Hochul (D) said after 36 New York schools were targeted in March.
🔮 What's next: Senate Majority Leader Chuck Schumer (D-N.Y.) called on the FBI to launch an investigation into the "unprecedented wave" of swatting calls.
6. 📊 Charted: Working moms
Women with school-aged children are more likely to be in the workforce than women with no kids at home — even amid the pandemic, Axios Markets co-author Emily Peck writes from research by University of Kansas professor Misty Heggeness.
It's a different story for those with very young kids. Labor-force participation for women with kids under 5 was six points lower than for those with school-age kids this February.
Heggeness just launched "The Care Board," a project to collect data on the care economy, which she defines as "economic activity involved in care for humans," including day care, preschools, in-home care, nursing homes, janitorial work, nannies, housework and more. Go deeper.
7. 🐦 Musk yanks blue checks, Twitter shrugs
Elon Musk said yesterday that he is personally paying for select users to remain verified on Twitter — even when those users had indicated they didn't want that status under his new system of blue check marks as a subscription perk, Axios' Sara Fischer and Ina Fried report.
Earlier yesterday, Twitter finally began removing most of the blue check marks from the hundreds of thousands of accounts belonging to celebrities, journalists, and other public figures who had been verified by Twitter before Musk changed the rules.
What's happening: Twitter's old system gave users a basis for trust in the identity of well-known accounts. Now "verified" just indicates a paying customer.
But in a surprise twist, some famous users who said they wouldn't pay for blue checks ... still remained verified.
A Twitter employee emailed Lebron James to extend him a "complimentary subscription" to Twitter Blue, despite the fact that James had previously said he wouldn't pay to remain verified, The Verge reported.
Musk tweeted that he is paying to keep James, William Shatner and Stephen King verified.
8. 🎵 Vinyl item: Tomorrow is Record Store Day
Vinyl sales continue to rebound, and last year outperformed CDs for the first time in more than three decades, Nicole Cobler writes for Axios Austin.
Why it matters: It's still a streaming world. But decades-old music formats are suddenly trendy.
Record Store Day, being celebrated coast to coast tomorrow at bricks-and-mortar retailers, marks the biggest sales day of the year for many vinyl stores.
🧮 By the numbers: National vinyl record sales last year outperformed CDs 41 million to 33 million, according to a Recording Industry Association of America report.
Vinyl sales grew to $1.2 billion in 2022, up 17% from the previous year and the 16th consecutive year of growth.
What to know: If you're interested in tracking down a limited-release record tomorrow, expect to wait in line with hundreds of other music lovers.
Limited quantities are released at indie record stores, and aren't available online. There are no options for pre-orders, holds or phone orders.
🎸 In Austin, Antone's Record Store manager Ray Colgan tells Axios that the store has received the most inquiries about Taylor Swift's release — a special issue vinyl of "folklore: the long pond studio sessions."
Fans camped outside Antone's and other record stores last year to snag a copy of Swift's exclusive 7-inch release of "the lakes," which led some stores to create drawings to manage demand.
Share this story ... Get Axios Austin ... 29 other Axios Local newsletters.