Axios AM
February 09, 2020
🥞 Happy Sunday! Today's Smart Brevity™ count: 1,505 words ... 5½ minutes.
1 big thing: Democratic disarray, dysfunction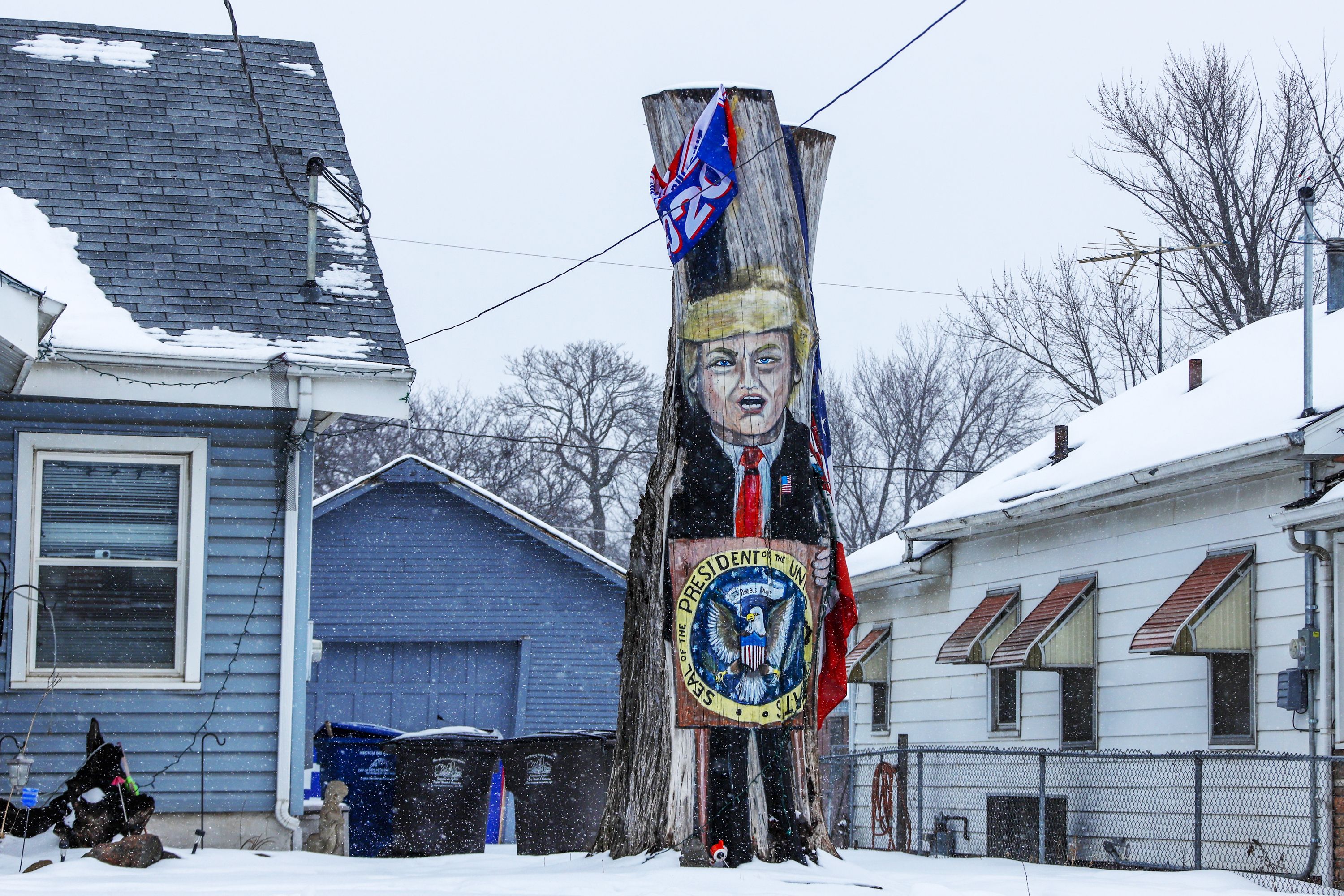 This was the worst week for Democrats since Donald Trump's election-night shocker of 2016.
Why it matters: In less than 200 hours, Democrats botched Iowa, watched Trump hit an all-time popularity high, debated ousting the DNC chair, and watched a socialist soar and an ideological civil war intensify.
Axios' Margaret Talev reports from New Hampshire that amid real enthusiasm at candidate rallies, there's an underlying unease about unifying the party enough to get the kind of turnout needed to win in November.
What we're hearing: There's a new fatalism in my conversations with Democrats, with many telling me that what once seemed unthinkable — Trump's re-election in November — is now starting to look more likely than ever.
In a CNN segment this morning that included Friday's rosy economic statistics, a graphic asked: "IS TRUMP'S RE-ELECTION PATH WIDENING?"
This is all the more galling to Democrats because they believe he truly sees himself "above the law," as House Intelligence Chairman Adam Schiff tweeted Friday night, after Trump's impeachment acquittal.
Reality check: A New York Times live fact-check blog on Trump's State of the Union address on Tuesday came up with 8 statements labeled "misleading," 7 "lacks"/"needs context," 6 "false," 5 "true," 4 'exaggerated," 3 "mostly true," 2 "partly true," 1 "weighted but mostly true" and 1 "lacks evidence."
The entries became shorthand for how Democrats see the presidency.
Between the lines: Talk to well-wired Republicans and they'll tell you Trump is fully capable of self-sabotage — that enough exhausted voters will finally say: "Just make it stop." But here's why Dems are apoplectic about the terrain:
In the Gallup poll this week that put Trump at 49% approval, a record for his presidency, just 1% had no opinion — leaving few persuadables.
Whoever is ultimately nominated will start in a tremendous hole against a Trump campaign has been relentlessly organized and optimized over the past three years. Axios' Sara Fischer has documented how the Trump campaign is mastering Facebook and Google ads.
The constant Trump rallies serve as an ongoing dry run for Election Day, with eye-popping metrics.
What's next: Recriminations over the botched count of the Iowa caucuses are continuing into a second week. Rep. James Clyburn, the highest-ranking African American in the House, told C-SPAN "Newsmakers" (via AP):
"There are some serious discussions taking place here on Capitol Hill as to what ought to happen at the DNC."
Asked whether DNC chair Tom Perez must go, Clyburn said: "That's a decision for him."
⚡ Breaking ... Perez told CNN's Jake Tapper that the Iowa fiasco is "undeniably unacceptable. I'm frustrated. I'm mad as hell. Everybody is. And I think what we're going to do at the end of this cycle ... is have a further conversation about whether or not state parties should be running elections."
P.S. Changing tides:
2. The super-weed problem
A joint is roughly 25% THC — the chemical in marijuana that gets you high. But a "dab," increasingly popular with young Americans, can be up to 90% THC.
Why it matters: Some experts say dabbing is to weed what hard alcohol is to beer.
Its use is exploding, especially among kids from wealthier areas who can afford the more expensive dabs and pens.
Most Americans are clueless about dabbing. Axios CEO Jim VandeHei did a deep dive into the topic, and here's what he found:
Students have told him they find themselves slurring or wobbly, or even passing out from dabbing.
A dab is a highly concentrated form of THC. It looks like a small chunk of orange or brown-sugar-colored wax.
A dab pen looks like a vaping pen and costs anywhere from $20 to $200. It's an electronic device that emits less of a pot scent than smoking.
By the numbers: Half of the 18-24 year-olds in our SurveyMonkey poll said they have either used a dab or know someone who has.
That number fell to 32% among 25-34 year-olds, and continued to decline as respondents got older.
Done responsibly, THC concentrate — which also includes edibles, not just dabbing — can offer a more controlled dosage and fewer toxins than smoking.
But students may hit the dab oblivious to its THC levels.
Teens like to dab because it gets them super high, super fast.
Because there's little odor or smoke, they can sneak it in bathrooms and at home. It also looks like a vape, so they can confess to just vaping, not weed, if they're caught.
Academic research is mixed. At least one study found that dabbing is no more dangerous than smoking marijuana, but others point to individual medical reports of "seizure-like activity" or hypertension.
What we're watching: Majorities in every age group in our survey said they support legalizing marijuana for recreational use nationwide.
3. If you read only one thing: "The Age of Decadence"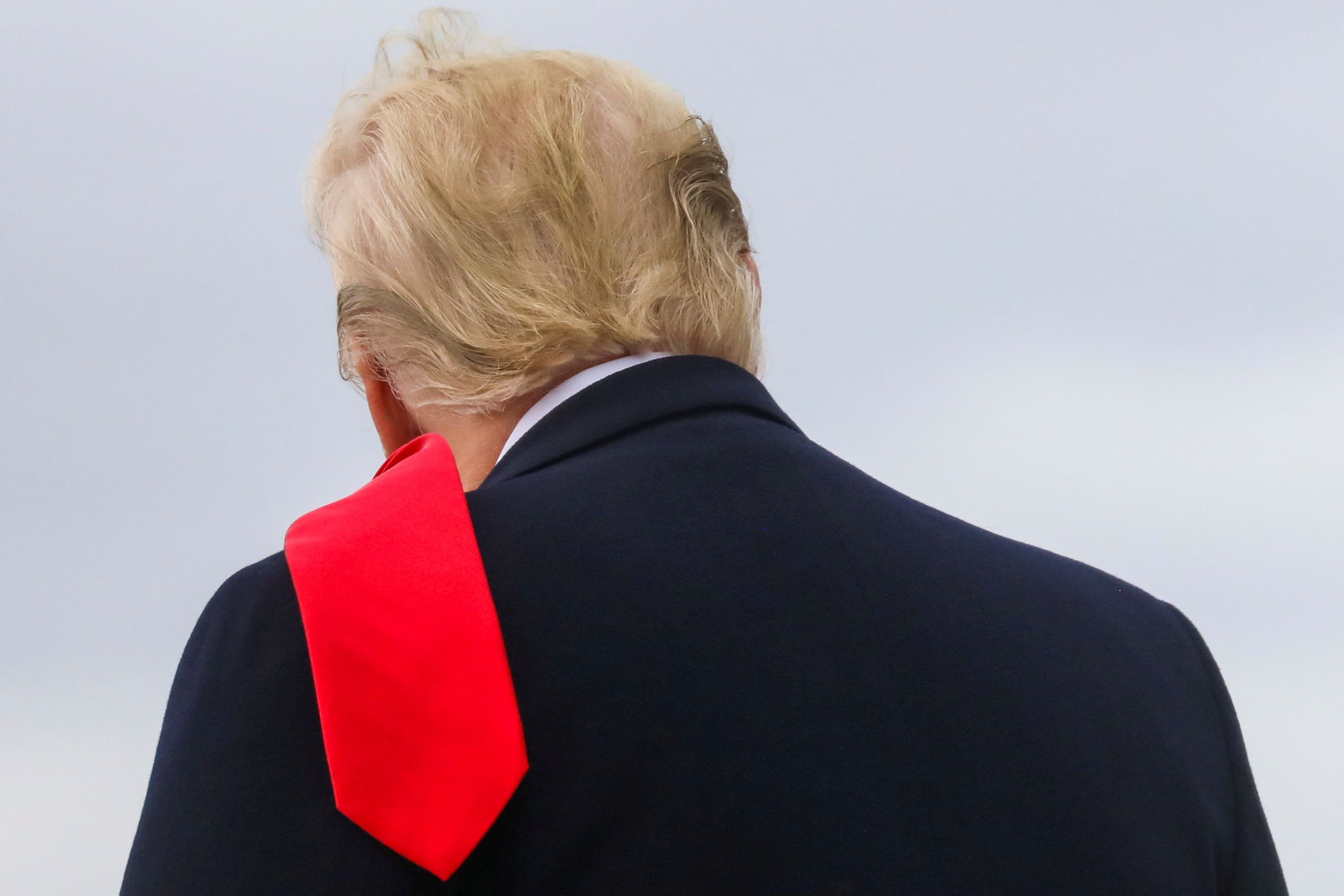 Ross Douthat posits in a brilliant New York Times column: "[T]he meltdown at the Iowa caucuses, an antique system undone by pseudo-innovation and incompetence, was much more emblematic of our age than any great catastrophe or breakthrough."
That's because, Douthat writes, "civilization has entered into decadence," in the classic sense of the word — "a lack of resolution in the face of threats," with "hints at exhaustion, finality."
What's new:
The truth of the first decades of the 21st century, a truth that helped give us the Trump presidency but will still be an important truth when he is gone, is that we probably aren't entering a 1930-style crisis for Western liberalism or hurtling forward toward transhumanism or extinction.
Instead, we are aging, comfortable and stuck, cut off from the past and no longer optimistic about the future, spurning both memory and ambition while we await some saving innovation or revelation, growing old unhappily together in the light of tiny screens.
Why it matters:
[T]rue dystopias are distinguished, in part, by the fact that many people inside them don't realize that they're living in one, because human beings are adaptable enough to take even absurd and inhuman premises for granted.
If we feel that elements of our own system are, shall we say, dystopia-ish — from the reality-television star in the White House to the addictive surveillance devices always in our hands; from the drugs and suicides in our hinterlands to the sterility of our rich cities — then it's possible that an outsider would look at our decadence and judge it more severely still.
Worthy of your time. (Subscription)
4. Two U.S. soldiers killed in Afghanistan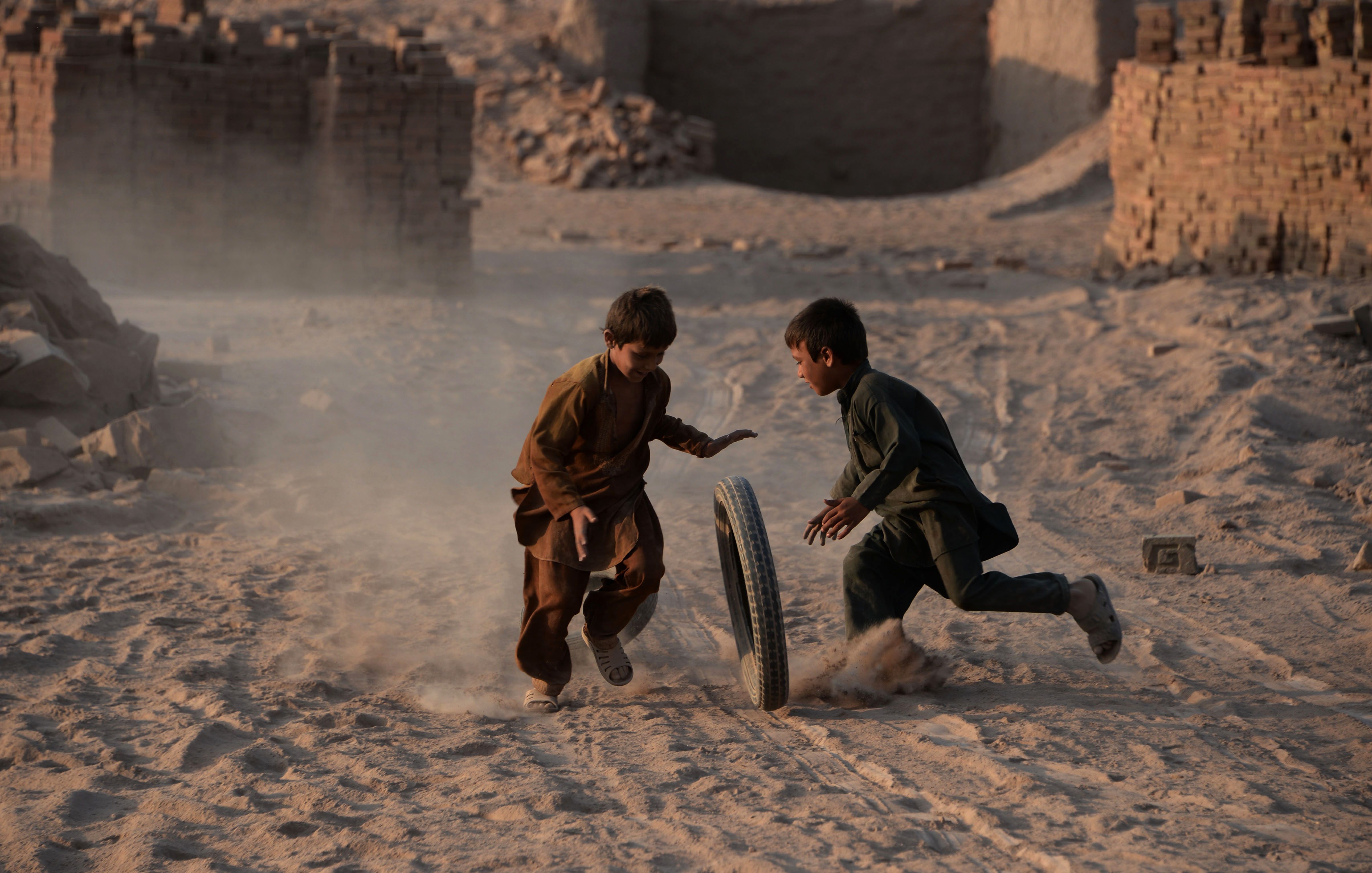 Two U.S. soldiers were killed and six wounded in a so-called insider attack in eastern Afghanistan's Nangarhar province late yesterday when a shooter dressed in an Afghan army uniform opened fire, AP reports.
The shooter was an Afghan soldier who had argued with the U.S. forces before opening fire, an Afghan defense ministry official said.
One Afghan soldier was killed and three injured, the ministry said.
The context: There have been numerous attacks by Afghan national army soldiers on their allied partners during 18 years of America's protracted war in Afghanistan.
Six U.S. service members have been killed in Afghanistan since the start of 2020, including yesterday's.
Last year, 22 U.S. service personnel died in combat there.
Situational awareness: While you revel in a Twitter pic of an orange-faced President Trump or ridicule a speech-shredding Pelosi, please remember two U.S. soldiers who were killed, and more injured, in a war few understand or follow. 
Sen. Marco Rubio tweeted: "Tragic news that heroic patriots of the Army 7th Special Forces Group based in Crestview, FL lost their lives in Afghanistan in what appears to be an insider attack on an Afghan base. We are all heartbroken for their families, friends & loved ones."

5. Bernie, Pete jockey for N.H. crown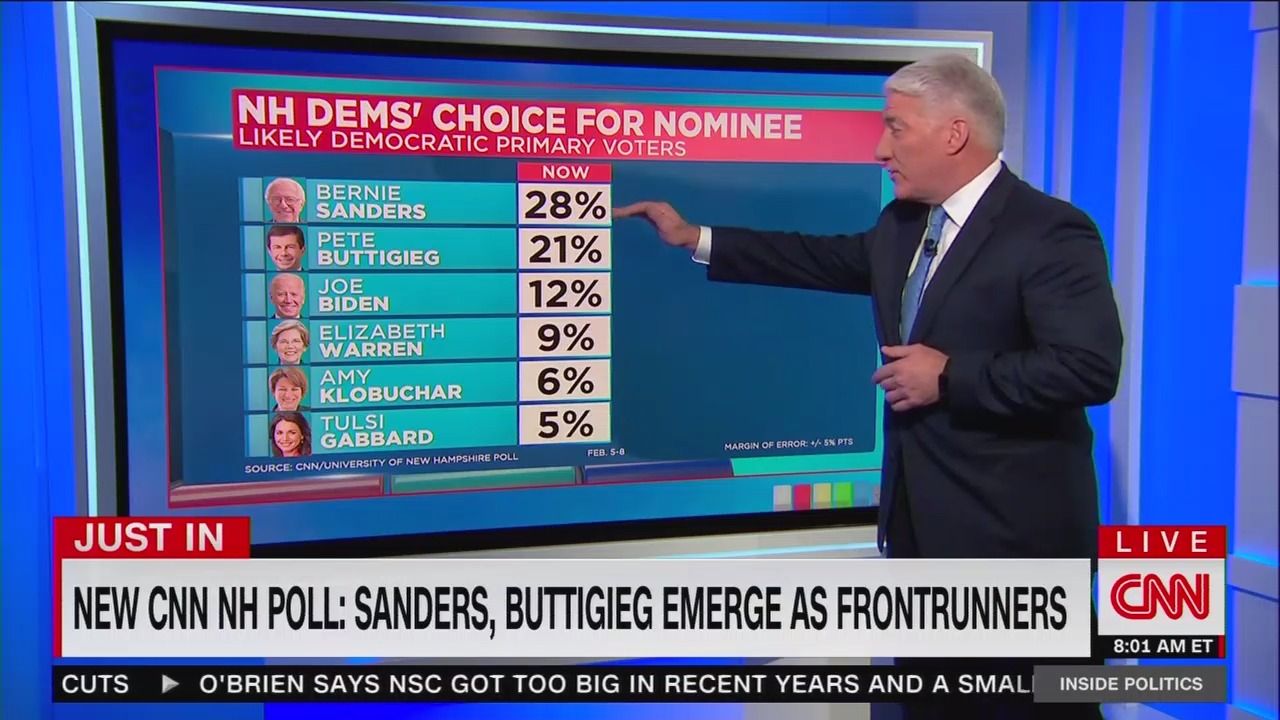 Sen. Bernie Sanders of Vermont holds his lead ahead of Tuesday's New Hampshire primary, but Pete Buttigieg is swiftly gaining, according to a CNN poll by the University of New Hampshire Survey Center.
Why it matters, per CNN: The near-even outcome from Iowa's caucuses appears to have given Buttigieg a bigger boost than Sanders.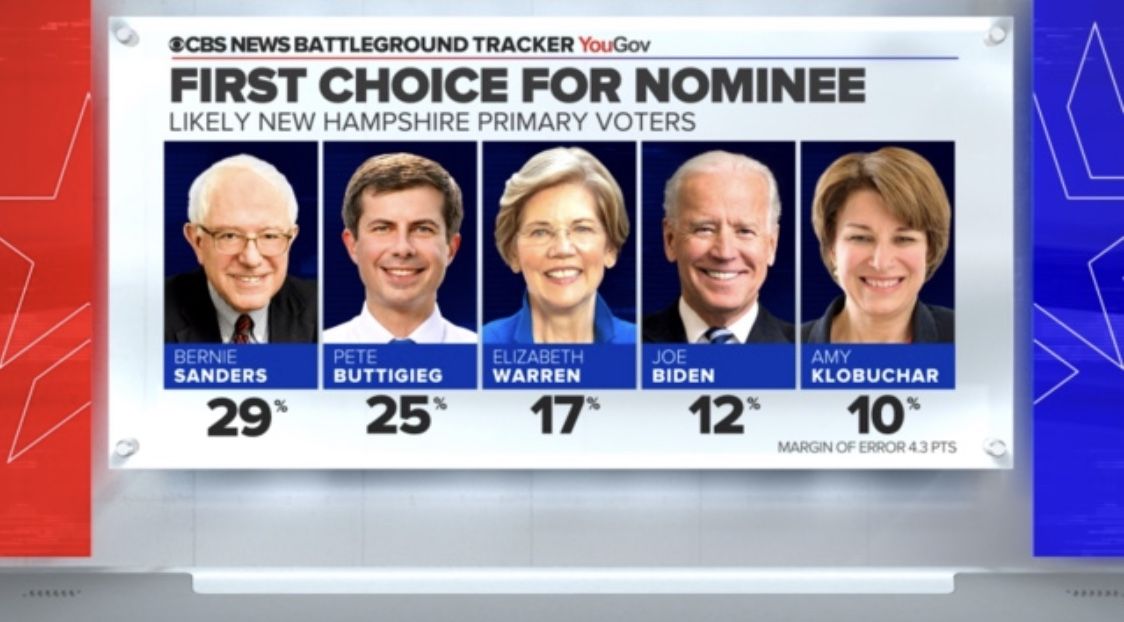 6. 🎬 Favorite for Best Picture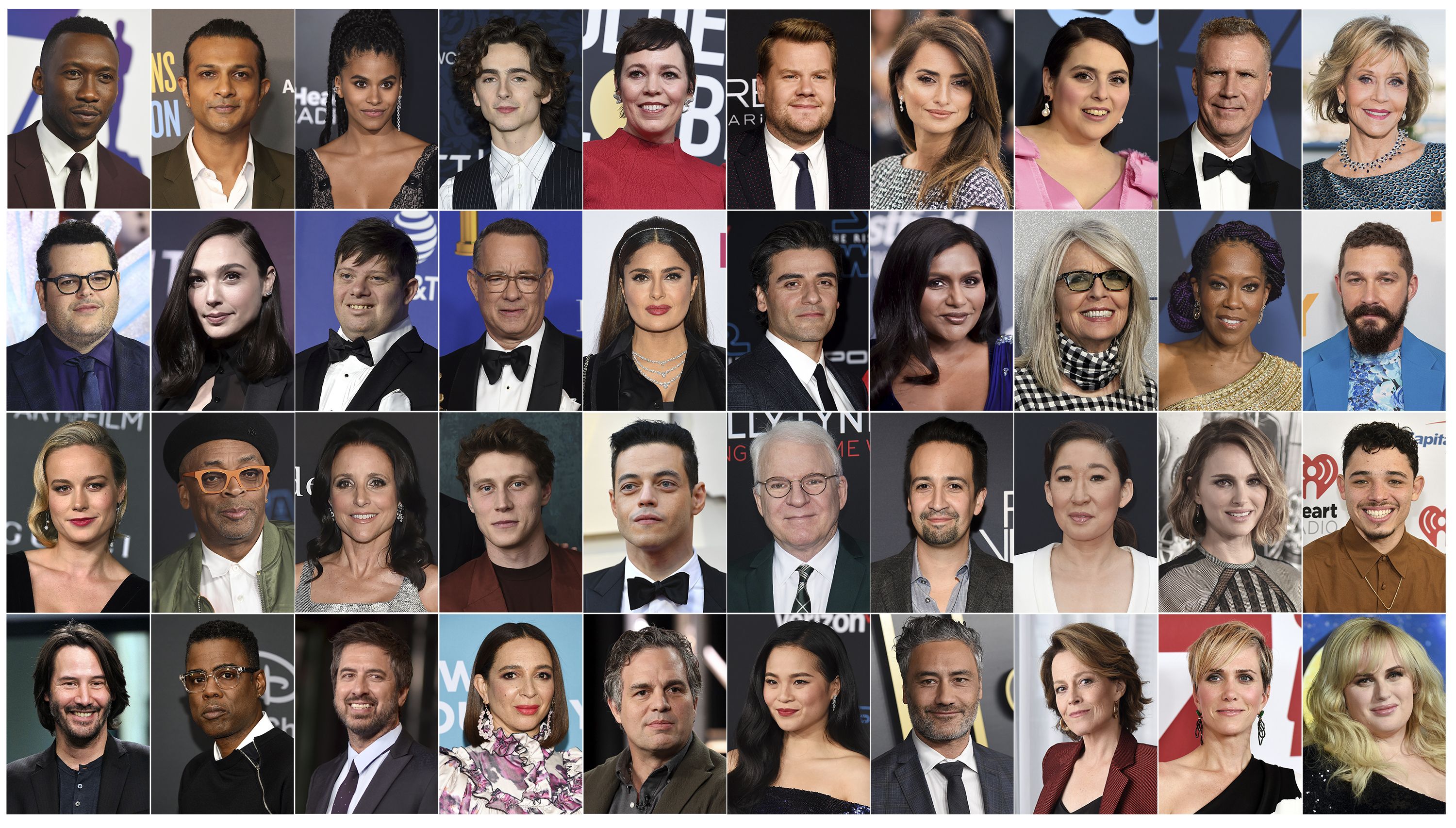 After winning nearly every major lead-up award, Sam Mendes' "1917" — about a pair of British soldiers sent to deliver an urgent message through recently-held enemy territory — is favored for Best Picture at tonight's Oscars (ABC, 8 p.m. ET).
AP's Jake Coyle writes that thanks to its technical dazzle, the seemingly one-continuous-shot "1917" is also likely to come away with the most awards Sunday, even without any acting nominations.
Some believe Bong Joon Ho's South Korean thriller "Parasite," a class satire, has a chance to become the first non-English language film to win Best Picture.
In an effort to diversify a largely white, male membership, the Academy of Motion Picture Arts and Sciences has inducted more overseas members.