🌞 Good Monday morning!
Situational awareness ... Vaping floods schools, per N.Y. Times' Kate Zernike: "School officials, struggling to control an explosion of vaping among high school and middle school students across the country, fear that [e-cigarettes] are creating a new generation of nicotine addicts."
If you enjoy these breakfast conversations, please invite your friends, family and colleagues to join with this one-click sign-up.
https://www.axios.com/newsletters/axios-am-b3a940b7-24a2-479b-98e4-4ac4f71be130.html?chunk=0#story0
1 big thing: Respite from the robots (but a retraining emergency)
Leading economists are increasingly scaling back the most apocalyptic forecasts of job losses resulting from the new age of automation, Axios future editor Steve LeVine writes:
In a major report, the Organization for Economic Cooperation and Development (OECD), the research and policy grouping of the world's richest nations, says 10% of U.S. jobs are at high risk of vanishing to automation — much lower than most prior forecasts.
Why it matters: The benchmark for such scholarship is a landmark 2013 study by two Oxford University economists, who said automation could wipe out 47% of American jobs.
So, to the degree the new report is a better reflection of the future, it's good news for American workers. 
But there's still trouble ahead: The OECD economists arrive at a relatively high number of overall jobs at risk — about 38% of American jobs. They say that just 10% will be entirely vaporized, while about 28% will be transformed into new positions requiring a clutch of new skills. 
In order for that 28% of workers to keep those jobs, they will need to undergo retraining.
A paradox: Workers with the least-automatable jobs are far more willing to undergo training and new formal education than those whose jobs are at risk.
"Workers in fully automatable jobs are more than three times less likely to have participated in on-the-job training, over a 12-months period, than workers in non-automatable jobs," the study says.  
A front-page Financial Times article about the study today notes (subscription): "The report shows that worries about 'massive technological unemployment' are to some extent overblown ... Instead the risks are of 'further polarisation of the labour market' between highly paid workers and other jobs that may be 'relatively low paid and not particularly interesting.'"
That aligns with remarks last month by David Autor, an MIT economist, who told Axios that people ought to focus less on how many jobs will be wiped out, and more on how much current and future jobs will pay.
Another red flag: Such studies don't have a stellar record for accuracy, says Andrew McAfee, a leading MIT researcher and co-author of "The Second Machine Age," tells Axios: "I am not disparaging this report, but the track record of predicting job growth and job losses is poor."
The bottom line: "There will be lots of [job] destruction and lots of creation," McAfee said. "That's what we know from periods of technological change as profound as this one."
https://www.axios.com/newsletters/axios-am-b3a940b7-24a2-479b-98e4-4ac4f71be130.html?chunk=1#story1
2. Zuck fires back hard at Tim Cook: "extremely glib"
Facebook CEO Mark Zuckerberg to Vox's Ezra Klein, on Apple CEO Tim Cook saying his company is better off because it doesn't sell users to advertisers:
"You know, I find that argument, that if you're not paying that somehow we can't care about you, to be extremely glib. And not at all aligned with the truth.
"The reality here is that if you want to build a service that helps connect everyone in the world, then there are a lot of people who can't afford to pay. And therefore, as with a lot of media, having an advertising-supported model is the only rational model that can support building this service to reach people ...
"I don't at all think that means that we don't care about people. To the contrary, I think it's important that we don't all get Stockholm Syndrome, and let the companies that work hard to charge you more, convince you that they actually care more about you. Because that sounds ridiculous to me."
This episode of "The Ezra Klein Show" podcast just dropped. Listen here.
P.S. April Fool: Elon Musk tweets, "Tesla Goes Bankrupt."
https://www.axios.com/newsletters/axios-am-b3a940b7-24a2-479b-98e4-4ac4f71be130.html?chunk=2#story2
3. At 32, one of the world's most significant figures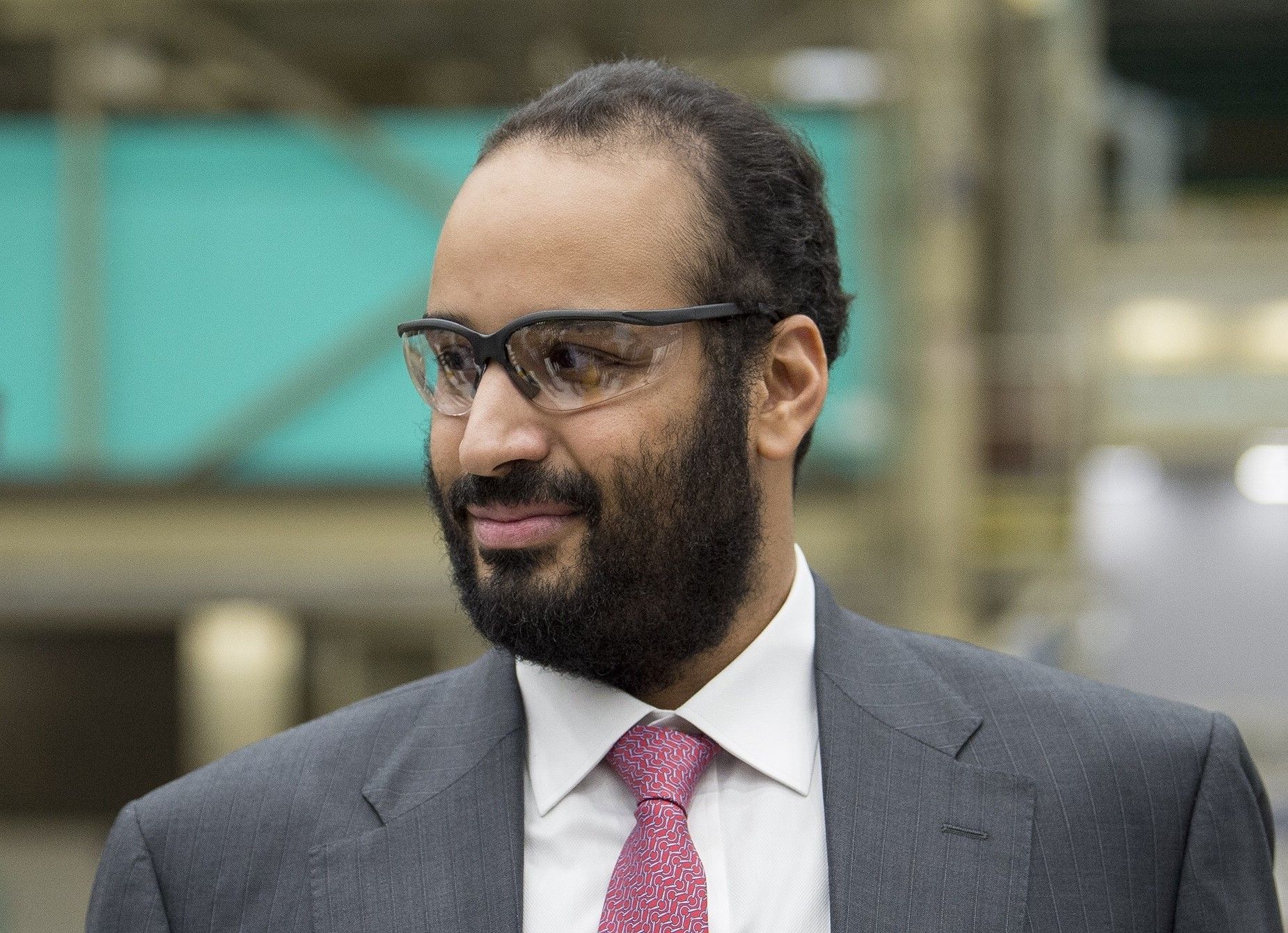 Saudi Crown Prince Mohammed bin Salman wears eye shield while touring Boeing in Seattle. (Bandar Algaloud / Saudi Kingdom Council via Getty Images)
As Saudi Crown Prince Mohammed bin Salman continues his grand tour of the U.S., The New Yorker's Dexter Filkins weighs in with "A Saudi Prince's Quest to Remake the Middle East":
You could write a book about this paragraph: "[I]n the months that followed [Trump's May 2017 summit in Riyadh], a series of dramatic events suggested that the attendees had quietly made a number of major decisions. Trump declared that the U.S. would move its Embassy in Israel from Tel Aviv to East Jerusalem ... M.B.S. leapfrogged over [his cousin Mohammed] bin Nayef to become crown prince. And the Gulf monarchies, led by Saudi Arabia, entered an open confrontation with Qatar."
The crown prince's "purges of rivals, and his creation of what amounted to a cult of personality, appeared ... to leave the country's institutions enfeebled. ... Still, his supporters in both Washington and Riyadh feel that, whatever his faults, the alternative would be worse."
Why it matters: "The appointments of Mike Pompeo as Secretary of State and John Bolton as national-security adviser presage an even more hawkish era, in which there will be few constraints on M.B.S.'s regional ambitions."
P.S. Hollywood gives M.B.S. the royal treatment, per L.A. Times:
"The royal heir apparent, who learned English by watching films as a child, is expected to dine at producer Brian Grazer's Santa Monica home, attend an event at Rupert Murdoch's Bel-Air estate and meet with show business power players, including talent agency boss Ari Emanuel and Walt Disney Co. chief Bob Iger."
https://www.axios.com/newsletters/axios-am-b3a940b7-24a2-479b-98e4-4ac4f71be130.html?chunk=3#story3
Bonus: Pic du jour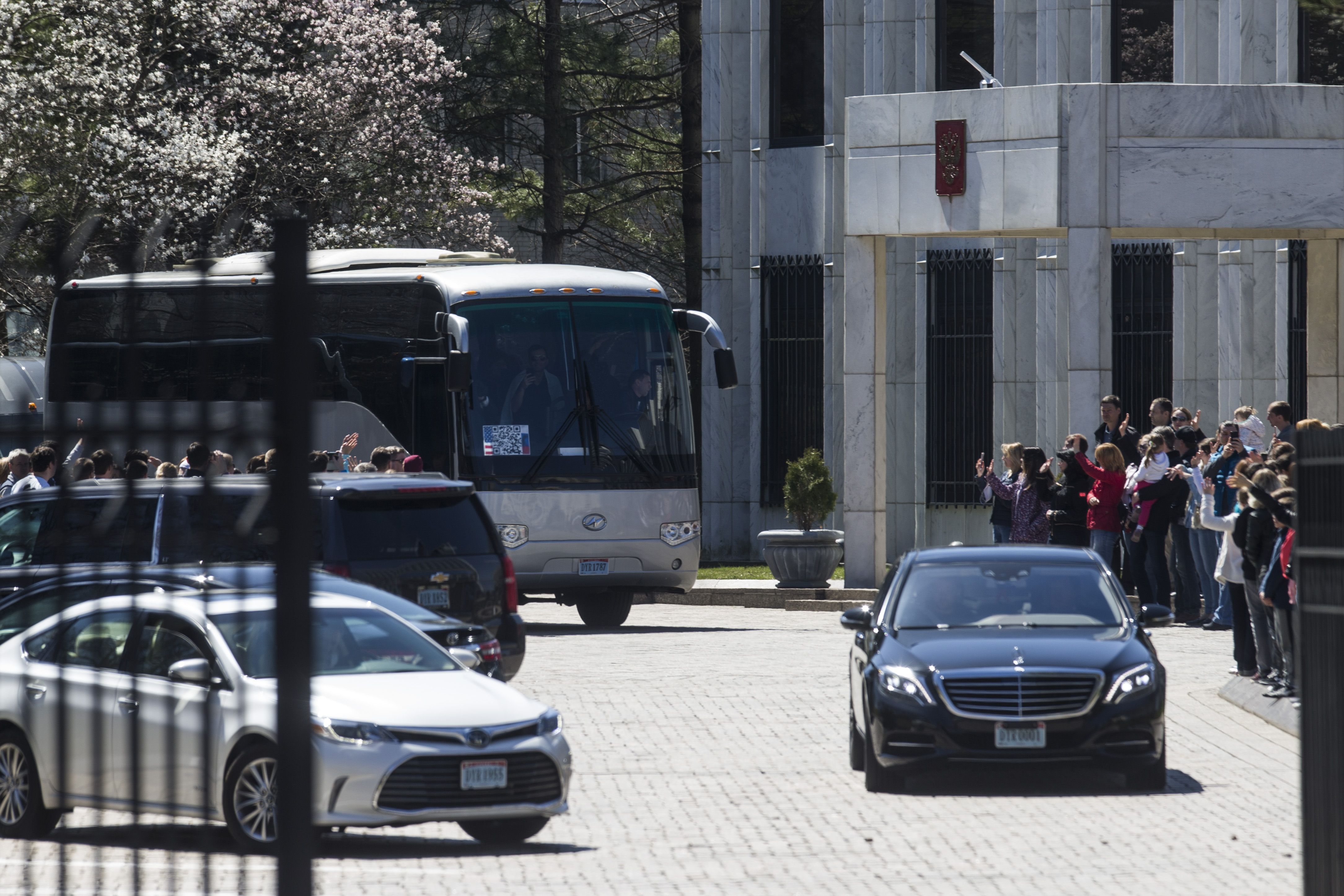 Zach Gibson / AFP / Getty Images
Russian diplomats expelled by the U.S. leave their embassy in Washington on Saturday.
Including family members of the 60 expelled diplomats, 171 people left the U.S. on two planes.
New overnight from CNN: "British authorities examining the poisoning of former Russian spy Sergei Skripal believe the daring placement of the nerve agent on his door shows a sophistication that likely had the approval of the Kremlin."
https://www.axios.com/newsletters/axios-am-b3a940b7-24a2-479b-98e4-4ac4f71be130.html?chunk=4#story4
4. Why the MLK anniversary matters in every city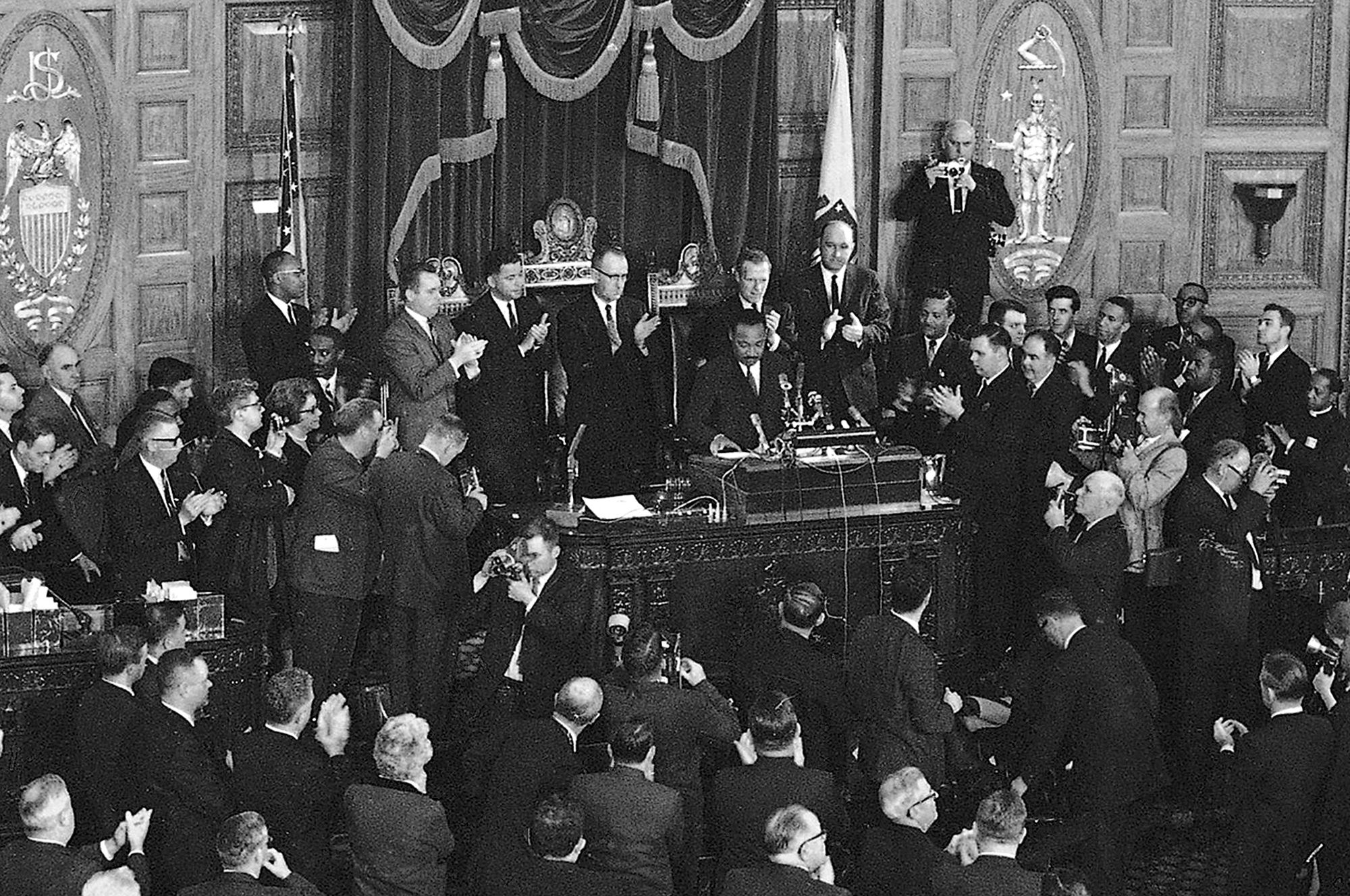 On April 22, 1965, Dr. Martin Luther King Jr. receives applause after speaking to a joint session of the Massachusetts legislature in Boston, the day before he led a civil rights march to Boston Common. (AP)
Fifty years ago Wednesday — on April 4, 1968 — a single bullet in Memphis, Tenn., changed the world: The Rev. Martin Luther King Jr. was assassinated.
Most of you weren't born then, and you'll hear a lot about this anniversary in the next few days. So I wanted to remind you what a transfixing, transformative event this was not just in the South, but for the whole country.
Flip through the nation's Sunday newspapers, and you'll see what a big deal this moment was everywhere:
Worthy of your time ... "The witness ... Clara Ester, the Lorraine Motel and the legacy of Martin Luther King," by USA Today's Rick Hampson in Memphis:
"Some of the witnesses [to the assassination] at the Lorraine — Ralph Abernathy, Andrew Young, Jesse Jackson — are, or soon will be, famous. Most are not. They're like Clara Jean Ester, a college student caught up in a local sanitation workers' strike."
https://www.axios.com/newsletters/axios-am-b3a940b7-24a2-479b-98e4-4ac4f71be130.html?chunk=5#story5
5. Axios investigates: Secret drug-pricing contract revealed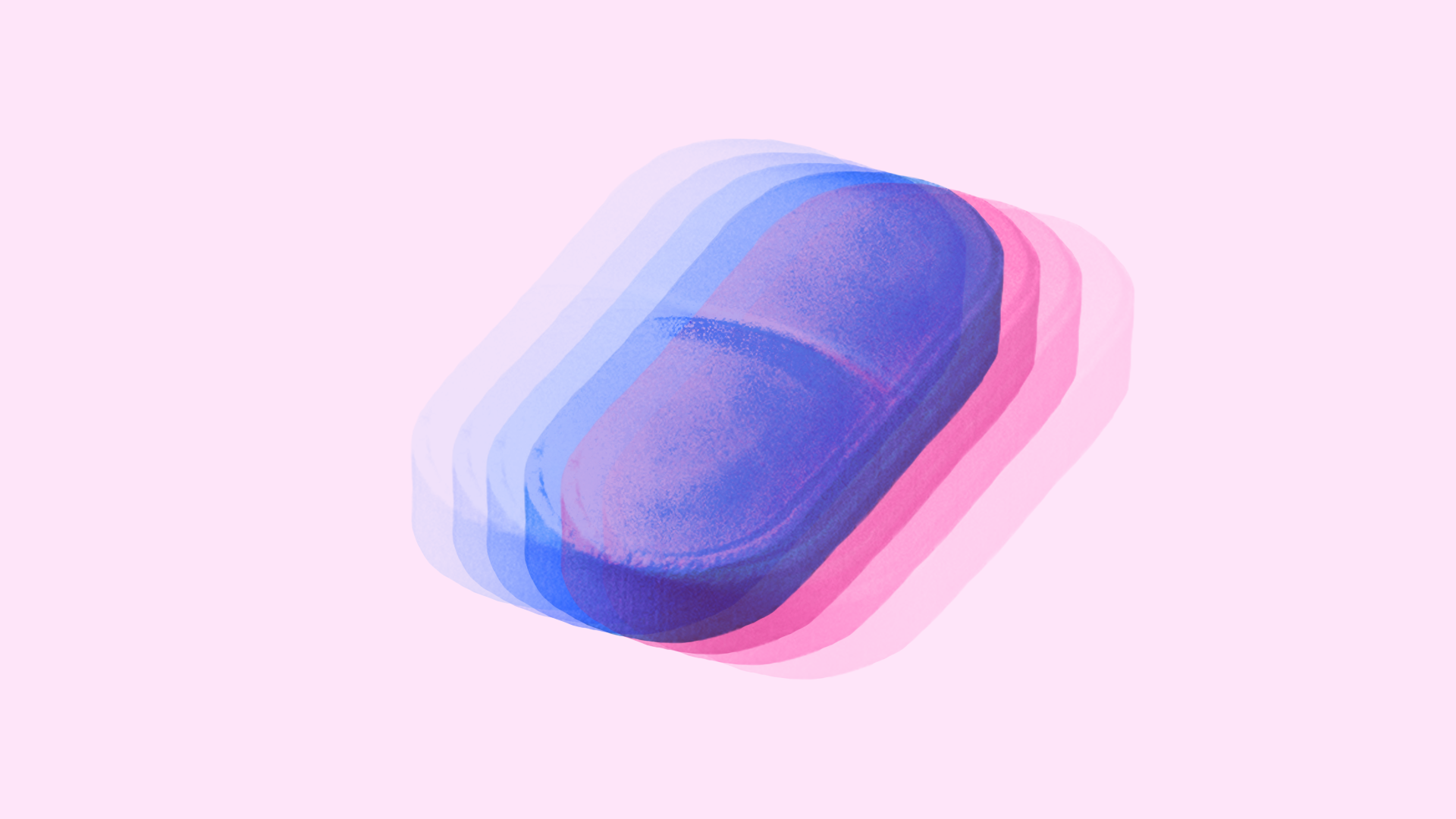 Pharmacy benefit managers play an important but secretive role in controlling the prices of prescription drugs — and they're working hard to keep it that way, Axios health care business reporter Bob Herman writes:
After Axios obtained a 36-page document that shed new light on this opaque process, Express Scripts, the country's largest PBM, demanded that DocumentCloud, where we had posted it, take it down.
Why it matters: Americans fill 4.5 billion prescriptions per year. The biggest pharmacy benefit managers are profiting from the vast majority of those transactions, largely through sophisticated and complex financial engineering. Critics argue this process contributes to high drug prices.
https://www.axios.com/newsletters/axios-am-b3a940b7-24a2-479b-98e4-4ac4f71be130.html?chunk=6#story6
6. Investor flashpoint over climate change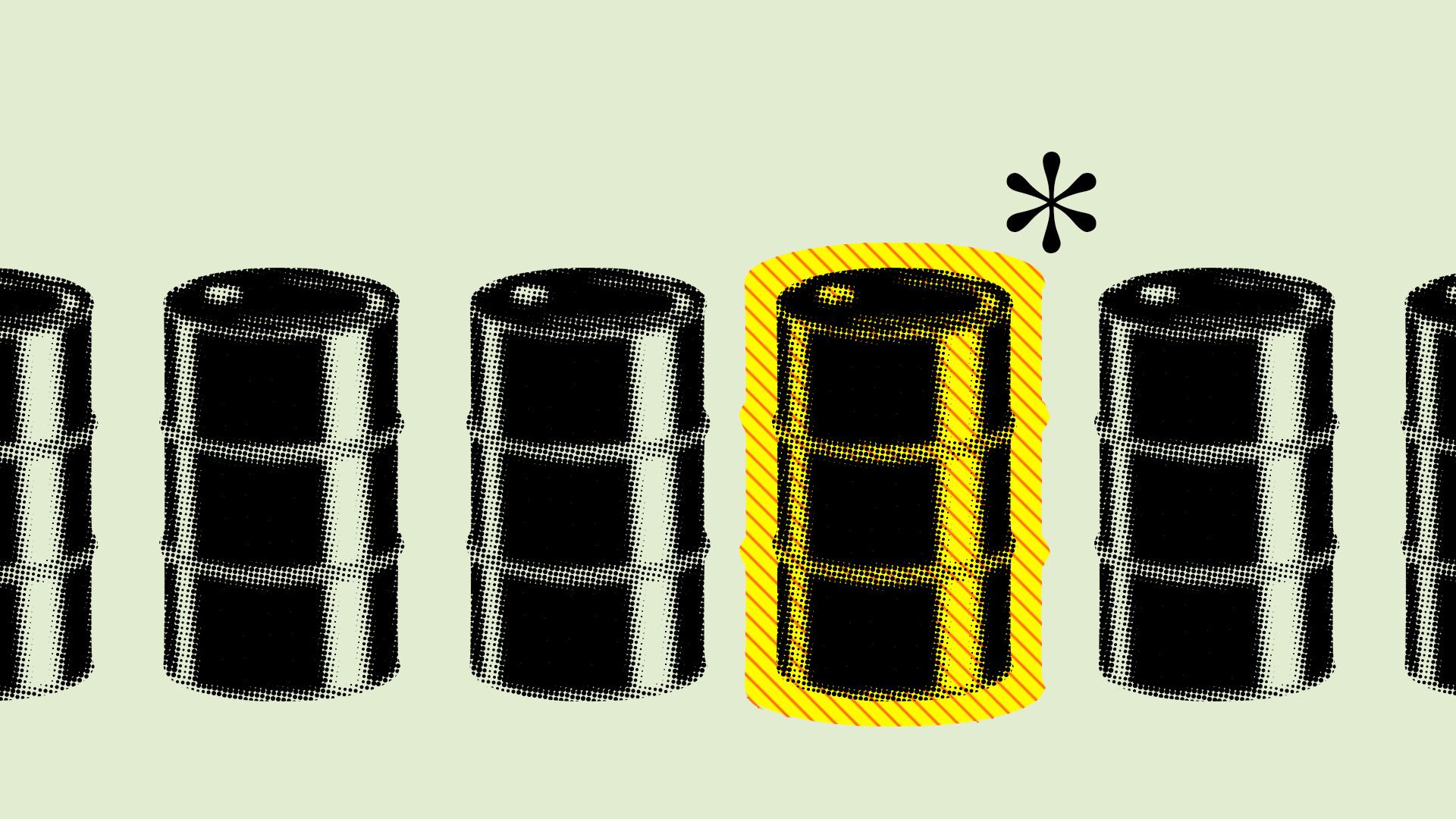 A new twist is unfolding in the fight between activist investors and the oil industry, Axios' Amy Harder writes in her weekly "Harder Line" energy column:
It's an unprecedented move by the SEC, allowing a major producer to preemptively kill a shareholder resolution on climate change without a vote.
https://www.axios.com/newsletters/axios-am-b3a940b7-24a2-479b-98e4-4ac4f71be130.html?chunk=7#story7
7. "An embarrassment of riches for Democrats"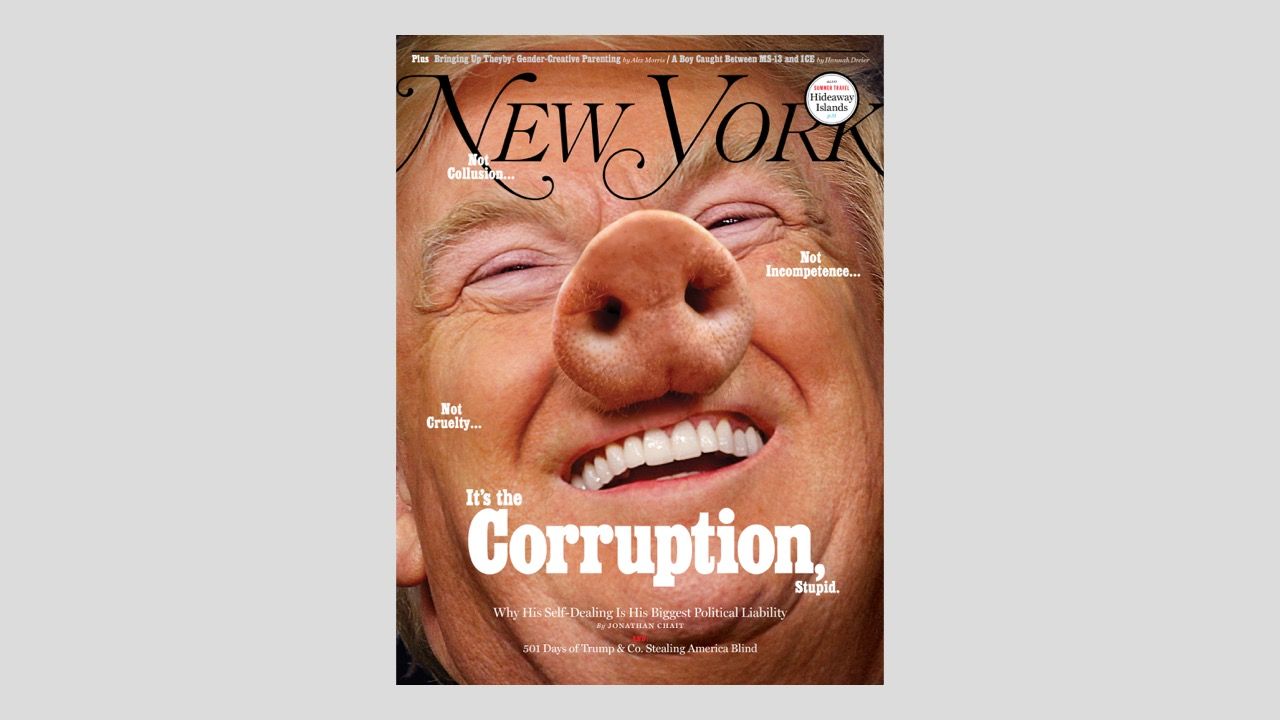 Courtesy New York magazine
New York magazine's Jonathan Chait argues that corruption, more than Russia, is Trump's greatest political liability:
"What's truly shocking is how much petty graft has sprung up ... Trump's Cabinet members and other senior officials have been living in style at taxpayer expense, indulging in lavish travel for personal reasons ... and designing their offices with $31,000 dining sets and $139,000 doors."
"Not since the Harding administration, and probably the Gilded Age, has the presidency conducted itself in so venal a fashion."
https://www.axios.com/newsletters/axios-am-b3a940b7-24a2-479b-98e4-4ac4f71be130.html?chunk=8#story8
8. First look: Trump butler on the power of Melania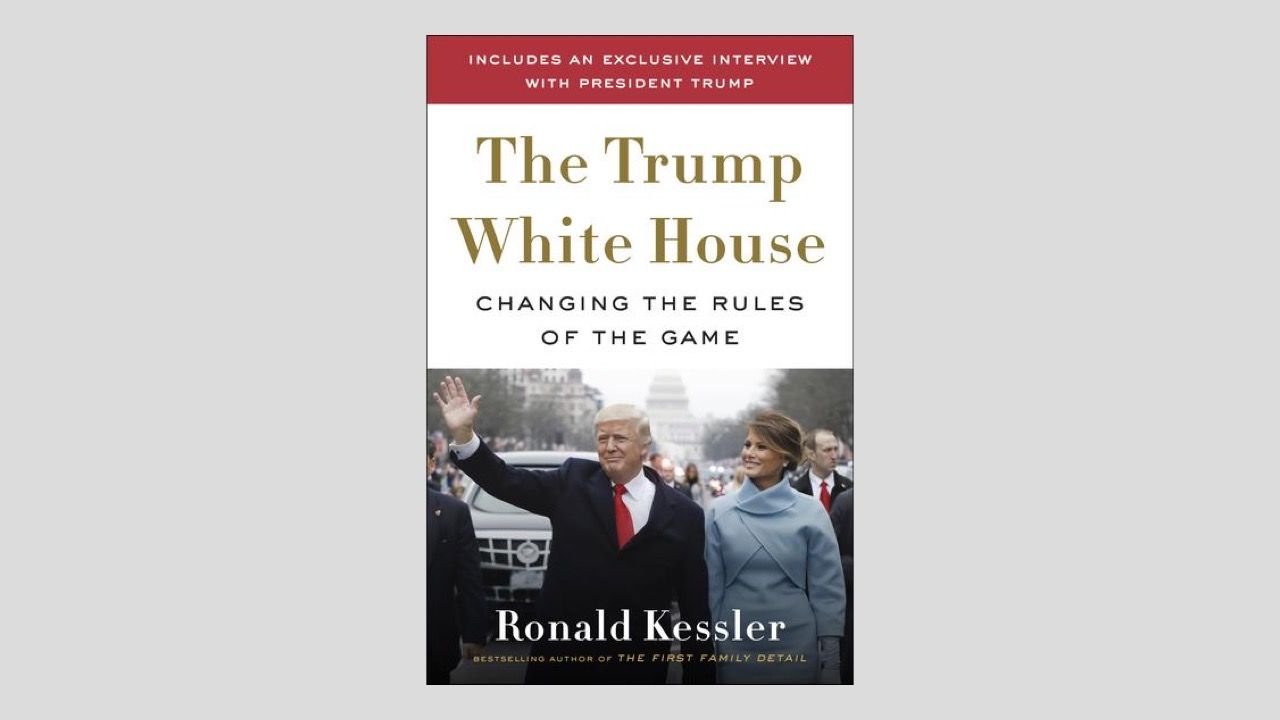 Penguin Random House
Out tomorrow from Ronald Kessler, a former Washington Post reporter, "The Trump White House: Changing the Rules of the Game":
Anthony Senecal, Trump's longtime butler at Mar-a-Lago, opened the door of the estate one Saturday to find Martha Stewart standing there.
"She had bicycled over to the club, and she asked if she could take a tour ... Senecal asked her to return the next day at 3 p.m."
After being told of the arrangement, 'Trump lit into the butler, screaming at him and calling him a 'dumb ass' for scheduling the tour at 3 p.m. when workers would be shifting furniture around."
"Trump yelled that Senecal instead should have scheduled the tour for lunchtime, when well-heeled club members would be on hand to impress and be impressed."
Melania entered and said: "I don't think you should talk to Tony in that tone."
Senecal said that the next morning Trump, without explanation, handed him $2,000 in twenties: "It was his way of apologizing. ... Melania rules the roost."
https://www.axios.com/newsletters/axios-am-b3a940b7-24a2-479b-98e4-4ac4f71be130.html?chunk=9#story9
9. 📺 Remembering Steven Bochco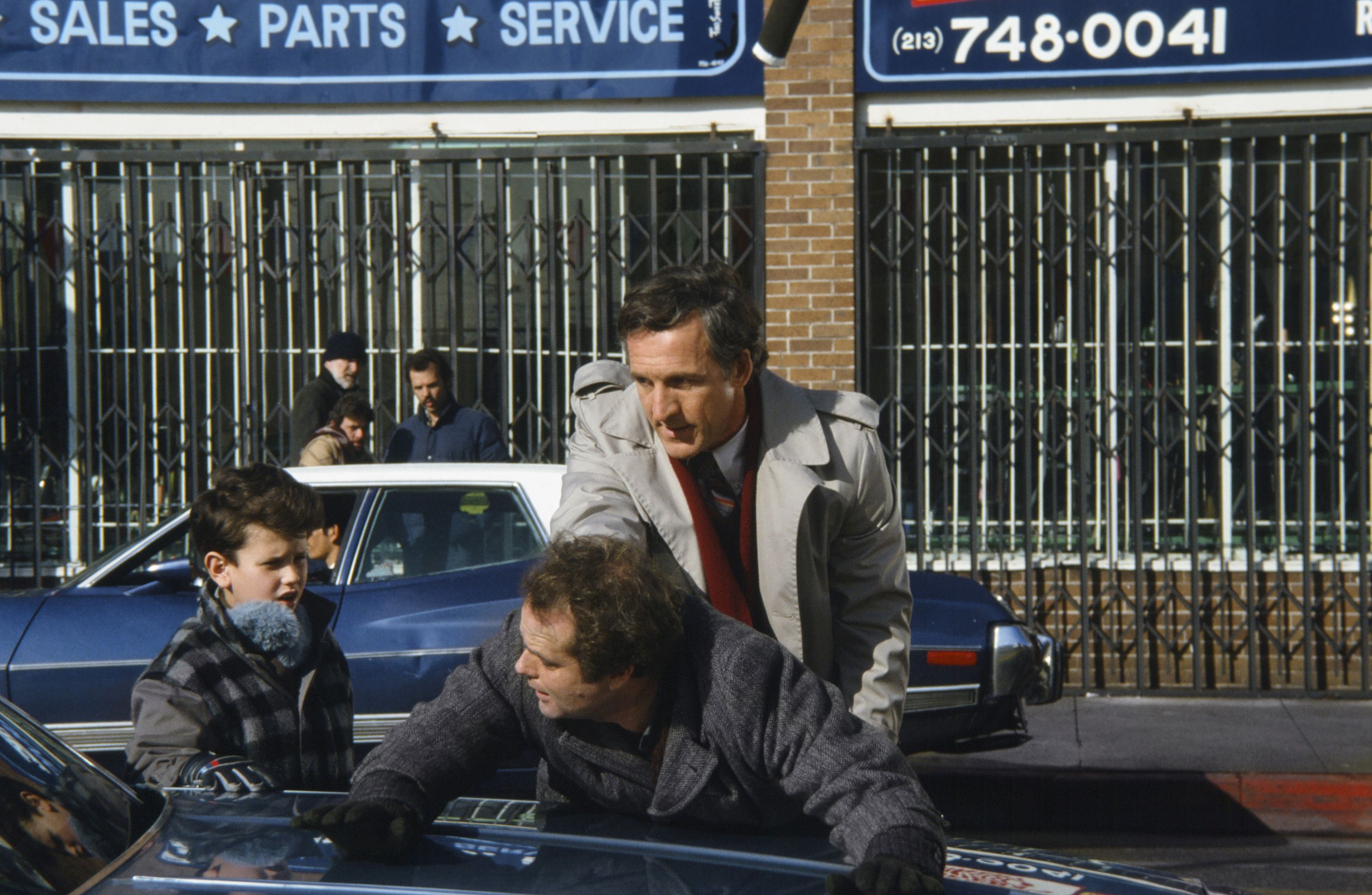 "Hill Street Blues" 1985 episode with Jesse Bochco, Steve Bochco's son (then 9, now a producer and director) playing Frank Furillo Jr., and Daniel J. Travanti as Capt. Frank Furillo (NBC via Getty Images)
"Steven Bochco, the Emmy-winning television writer-producer who brought 'Hill Street Blues,' 'L.A. Law' and 'NYPD Blue' to the small screen, died [yesterday] after a battle with cancer. He was 74," the L.A. Times writes:
Why he matters: "Bochco was the driving force behind some of TV's most popular series for more than 30 years, with a specialty for serialized dramas with large ensemble casts and edgy plot points. Known for his headstrong ways, the celebrated producer was nominated for 30 Emmys and won 10."
"Bochco's boundary-pushing methods as a producer could make some network executives skittish. But they often deferred to him and were ultimately rewarded with strong ratings and critical kudos, a combination that was less common in the pre-Peak TV era of the 1980s and '90s."
https://www.axios.com/newsletters/axios-am-b3a940b7-24a2-479b-98e4-4ac4f71be130.html?chunk=10#story10
10. 🏀 1 hoop thing: Shot of a lifetime — twice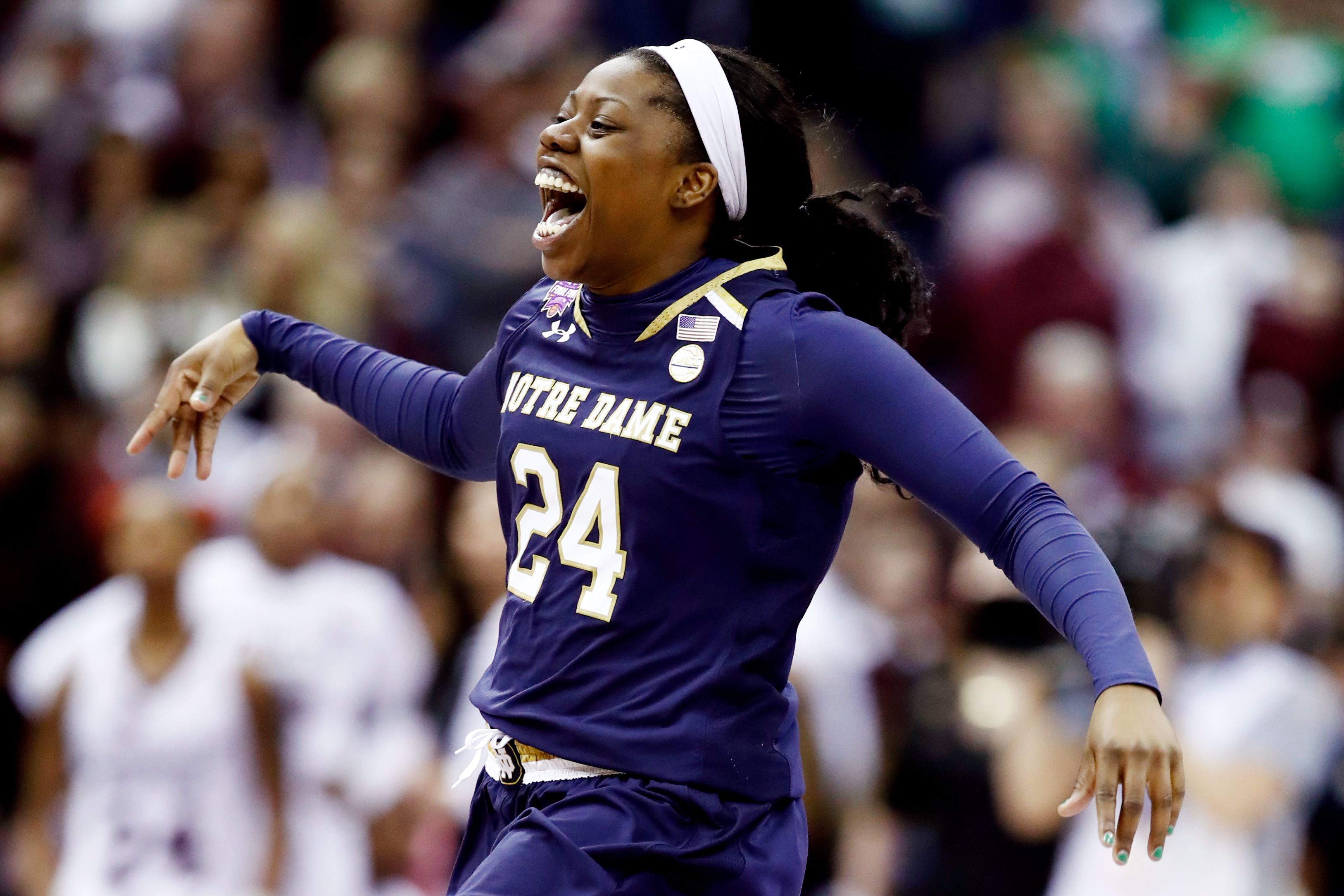 Arike Ogunbowale of the Notre Dame Fighting Irish celebrates after scoring the game-winning basket with 0.1 seconds remaining. (Andy Lyons / Getty Images)
Women's Final Four championship ... Notre Dame's Arike Ogunbowale hits shot of a lifetime — again! ESPN:
"Her 3-pointer in the final second — and it will go down as the greatest last-second shot in championship game history even if there was still one-tenth of a second left on the clock — lifted Notre Dame to a 61-58 win against Mississippi State and the biggest comeback in championship game history."
"It also bumped the game-winning shot she hit Friday, which beat UConn in overtime in the semifinals, one spot down basketball's greatest-hits list."
For the men, one of the maddest Marches in college basketball history climaxes tonight in San Antonio (9:20 p.m. ET on TBS) ... No. 1 Villanova and No. 3 Michigan — prolific offense vs. stifling defense, AP writes:
"The [Villanova] Wildcats and their horde of long-range shooters are playing for their second title in three years, a chance to establish a mini dynasty. The Wolverines are after their first title since 1989, hoping to grasp the trophy that slipped through coach John Beilein's fingers in 2013."