July 26, 2022
Happy Tuesday. Smart Brevity™ count: 1,198 words ... 4½ mins. Edited by Noah Bressner.
🩺 Tomorrow at 12:30 p.m. ET, please join Axios' Adriel Bettelheim and Caitlin Owens for a virtual event about health care in a post-pandemic world. Guests include Centers for Medicare and Medicaid Services administrator Chiquita Brooks-LaSure and Rep. Fred Upton (R-Mich.). Register here.
1 big thing: Gen Z shapes new media era
A new generation is dramatically reshaping the internet — rejecting and rebuking the social networks they grew up with, Axios Media Trends author Sara Fischer writes.
Why it matters: The social hierarchies created by decades of public "like" counts — and the noise generated by clickbait posts and engagement lures — have worn on Gen Z. Constant pivots by social media giants have eroded younger users' trust.
Gen Z (born 1997 to 2012, so roughly, ages 10 to 25) is the only generation to see recent declines in social media use, the Pew Research Center found.
It reported less use of every social media app last fall, except for TikTok, according to Piper Sandler's most recent Gen Z consumer survey.
State of play: Today, Gen Z users network across an array of smaller apps, each with a distinct function — Twitch for live-streaming and gaming, Discord for private chat groups, BeReal for spontaneous updates, Poparazzi for candid photos of friends.
🧠 What's happening: In a world where users are more concerned about online privacy and public interactions are more scrutinized than ever, younger users have become much more deliberate about how they present themselves online, forcing social giants to become far less social.
🖼️ The big picture: The pandemic forced Gen Z users, many of whom were living at home, to create stronger communities online.
Unlike the early social networks (MySpace, Friendster and Facebook), these communities don't start with friends. They are created by people — often strangers — with shared interests.
🔮 What's next: Many of the biggest tech firms have distanced themselves from the toxicity of social media as regulators circle.
2. 🕶️ Biden's summer spurt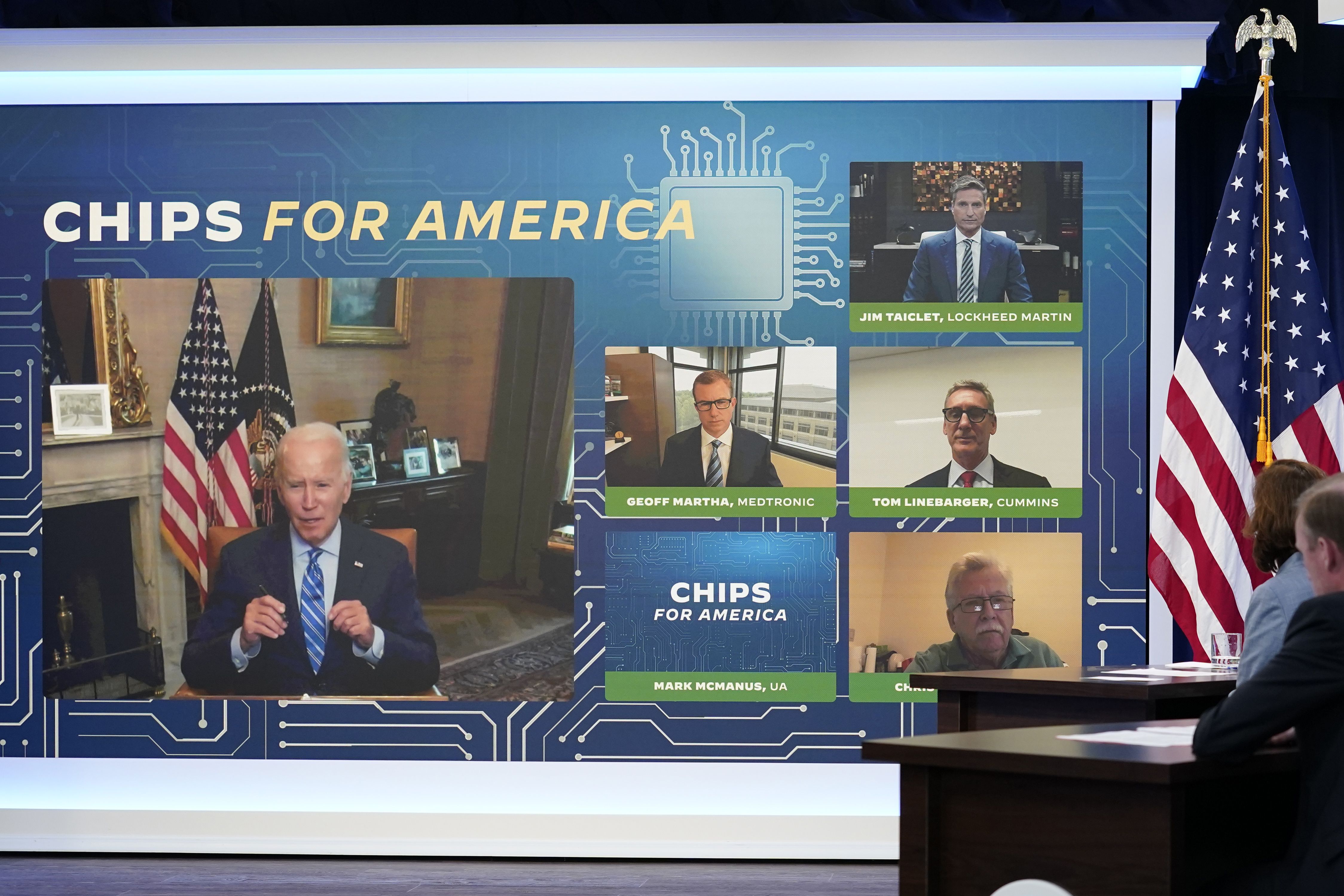 With the Senate expected to vote today to bolster domestic computer-chip manufacturing, President Biden is on the cusp of a significant congressional win as he faces this fall's daunting midterms.
The WashPost points out the trifecta of victories shaping up: "The first major prescription drug legislation in nearly 20 years. More than $50 billion to subsidize computer chip manufacturing and research. A bill that would enshrine protection for same-sex marriage."
Dems hope these measures yield a bigger political payoff than Biden's infrastructure law, which seemed to make little impression at a time when voters are worried about their pocketbooks, The Post notes.
3. ⏰ 1-party control is fleeting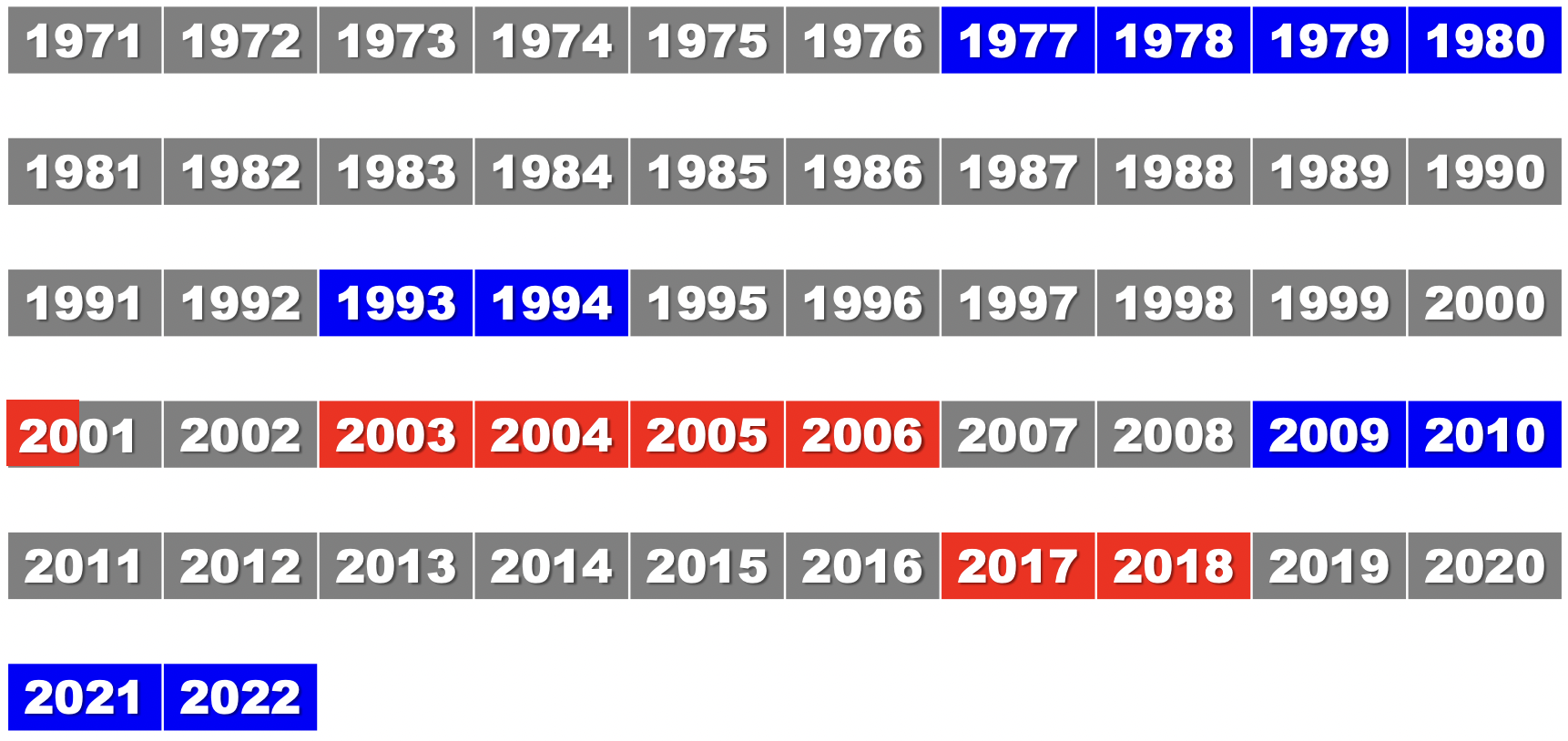 This graphic — by lobbyist Bruce Mehlman, in one of his famous slide decks — shows the rarity of one-party control of Washington (House + Senate + White House), which Dems could lose in November's midterms.
4. 📷 1,000 words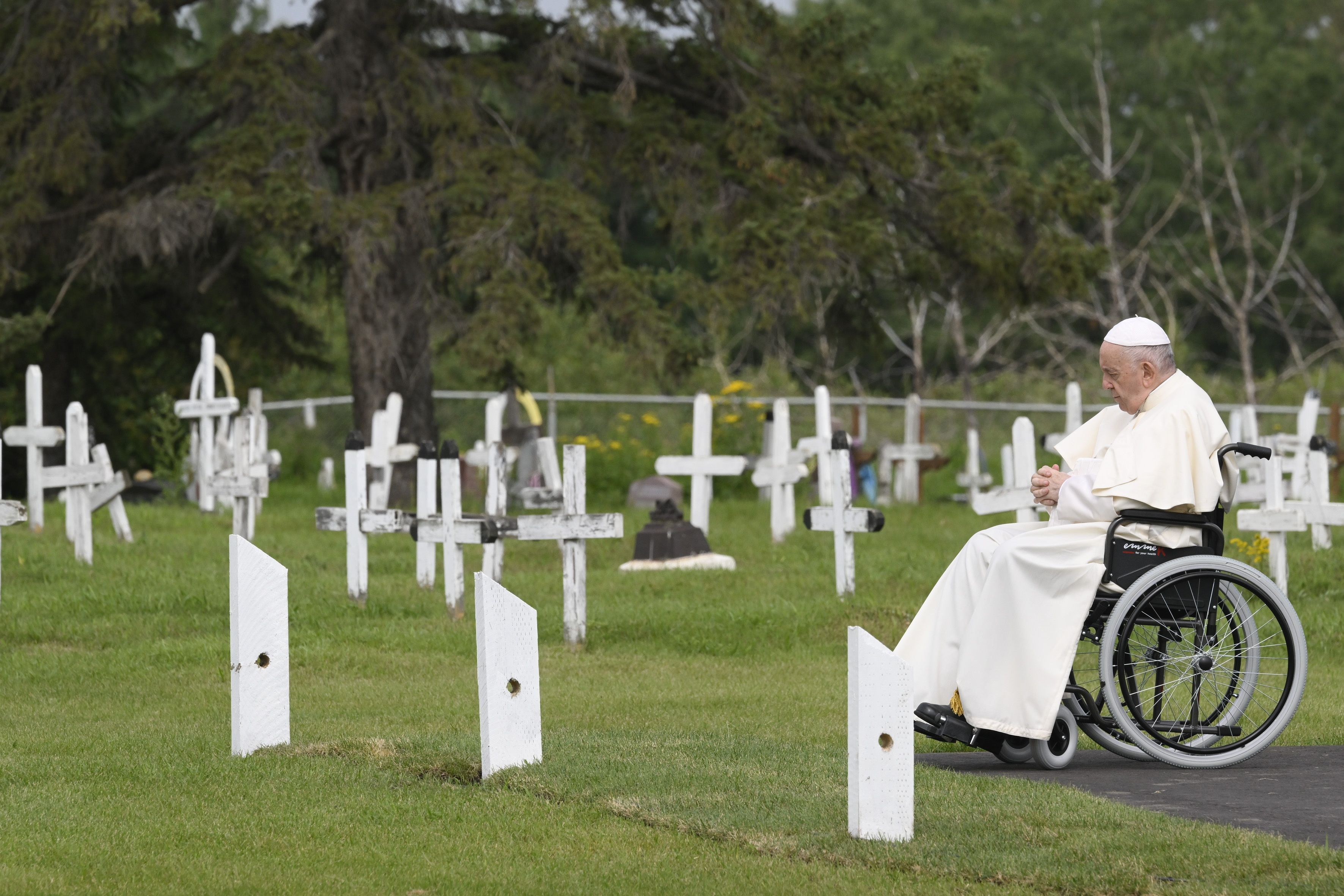 Pope Francis prays yesterday in a cemetery in Edmonton, Alberta, Canada. He traveled to the lands of four Cree nations, where he begged forgiveness and delivered a historic apology for the Catholic Church's role in Indigenous children's suffering in Canadian residential schools.
The pope said the forced assimilation of Native peoples into Christian society destroyed their cultures, severed families and marginalized generations.
Hundreds of suspected unmarked graves have been discovered on the grounds of former residential schools for Indigenous children.
5. 📚 Lemire book: Election denial was years in making
The versatile Jonathan Lemire — Politico's White House bureau chief, and host of MSNBC's "Way Too Early" — is out today with "The Big Lie," including this account of President Trump's disastrous press conference with Vladimir Putin in Helsinki in 2018:
Fiona Hill, the senior Russia expert on the National Security Council, who was sitting one row in front of me, later told me that she considered doing something, anything — including faking a heart attack — to disrupt the proceedings and get Trump to stop talking.
Lemire recounts the day the seed of his narrative was planted — way back at a Donald Trump rally on Aug. 1, 2016.
"My lede for the Associated Press, which was on the wire and online within minutes and then printed the next day in newspapers throughout the country and mirrored on websites around the world, was simple and stark":
COLUMBUS, Ohio (AP) — Republican presidential nominee Donald Trump suggested Monday that he fears the general election "is going to be rigged" — an unprecedented assertion by a modern presidential candidate.
6. 💭 Well-known Rs bolster marriage bill
Ted Olson, who was solicitor general under President George W. Bush, and former RNC chair Ken Mehlman write in a Wall Street Journal opinion piece, "Congress Should Codify Same-Sex Marriage":
"The Respect for Marriage Act has already been approved by a strong bipartisan majority in the House, and it should now be promptly passed by the Senate and sent to the president."
"It is incumbent on Congress," they add, "to reaffirm that civil same-sex marriage is settled law and remove any uncertainty that gay and lesbian families could see their marriages delegitimized. The Senate must ensure that all Americans are treated fairly and equally under the law."
7. 🥊 Bite of the day
Marc Short, former chief of staff to Vice President Pence, had this retort when CNN's Erin Burnett asked about a slam at Pence by Rep. Matt Gaetz (R-Fla.) at a Turning Point Action event.
Gaetz has faced federal investigation for a possible sexual relationship with a 17-year-old, which he has denied.
Short: "I don't know if Mike Pence will run for president in 2024. But I don't think Matt Gaetz will have an impact on that — in fact, I'd be surprised if he was still voting. It's more likely he'll be in prison for child sex trafficking by 2024. And I'm actually surprised that Florida law enforcement still allows him to speak to teenage conferences like that."
Short confirmed he testified before the House Jan. 6 committee.
8. 🔋 1 fun thing: Tesla doors baffle Uber riders
A new Uber option, Comfort Electric, lets you summon a Tesla or other premium electric car. But lots of riders can't figure out how to operate the Tesla doors, which lie flush against the car's body.
So now the Uber app sends this how-to along with the confirmation: "To open the door, push wide part of handle with thumb. Then grab and pull handle to open."
It's an unexpected wrinkle in Uber's effort to get more drivers and riders to go electric, Axios transportation correspondent Joann Muller writes.
The Comfort Electric option debuted in May in San Francisco, L.A. and San Diego.
The premium EVs include Tesla, Polestar and Ford Mustang Mach-E.
⚡ Breaking: Axios is first to report that starting today, Uber is expanding Comfort Electric to seven more cities — Austin, Baltimore, Denver, Vegas, Philly, Portland and Seattle.
Uber announced a deal with Hertz last year to make up to 50,000 Teslas available for Uber drivers to rent by 2023.
📬 Invite your friends to sign up here for their daily essentials — Axios AM, PM and Finish Line.
Editor's note: Item 8 of this newsletter has been corrected to reflect that the Tesla cars included in Uber's Comfort Electric option don't have falcon-wing doors.