Axios AM
October 02, 2019
Good Wednesday morning. Today's Smart Brevity counts: 1,195 words ... 5 minutes.
📬 Was this email forwarded to you? Let's have breakfast! Sign up here.
1 big thing: Michigan's fragile economy could drive 2020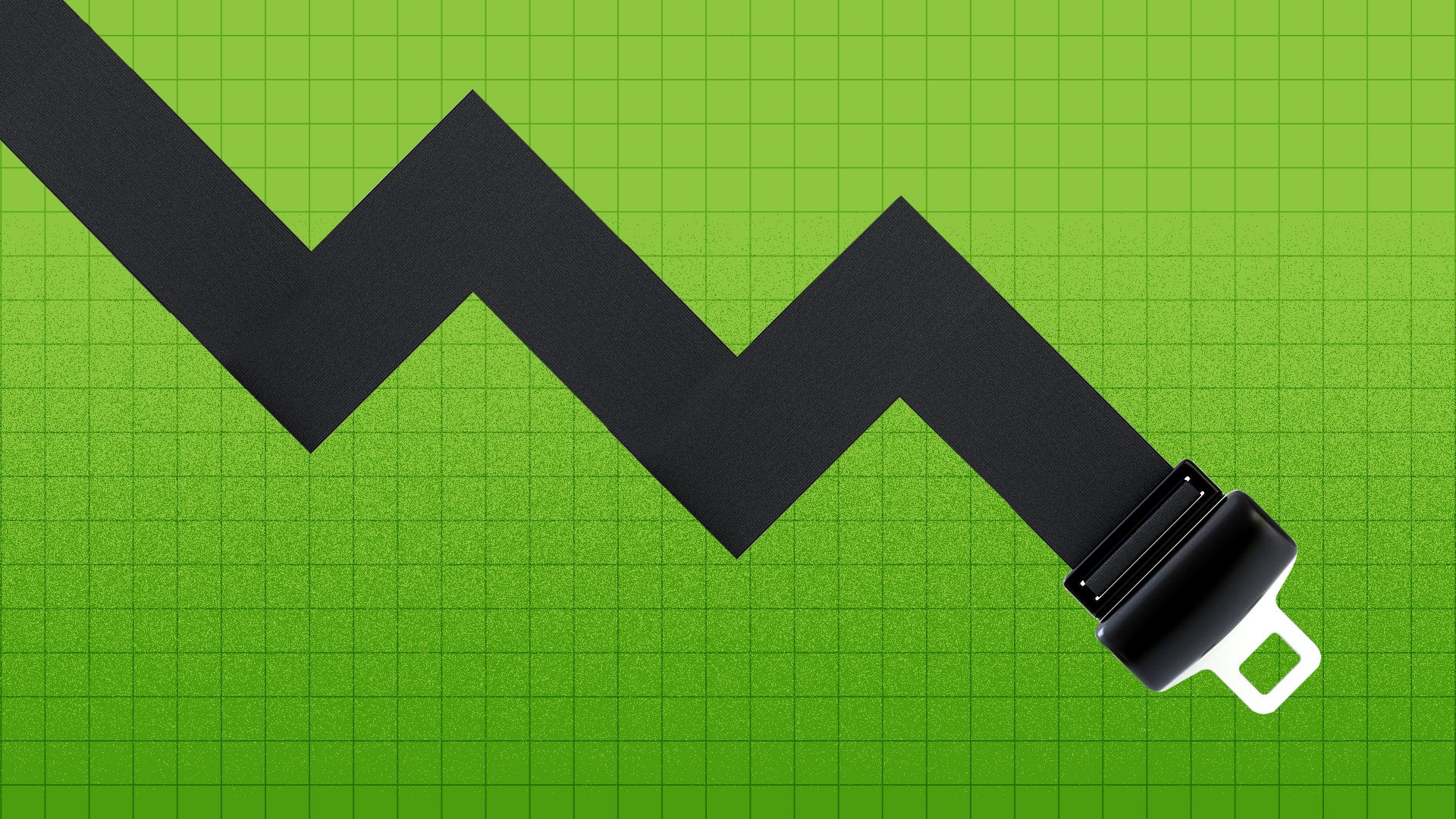 The UAW strike against GM is now in Week 3, and the longer it lasts, the worse Michigan's fragile economy becomes — with huge potential consequences for the 2020 presidential race, Axios' Joann Muller reports from Detroit.
Why it matters: Michigan, which voted twice for President Obama then narrowly flipped to President Trump in 2016, will be a key battleground. A loss in Michigan would raise the stakes for Pennsylvania or Wisconsin.
"If the strike goes on, the economic ripples will threaten Trump's presidency," says Anderson Economic Group CEO Patrick Anderson, who has been studying the effect of local pocketbook issues on national elections since 2004.
Where it stands: The GM strike is now 17 days old, and the pain is starting to spread across Michigan — home to about half the 46,000 striking auto workers — and beyond.
Workers faced their first payday without a check last Friday, but $250 in weekly strike benefits kicked in this week.
Employees at some supplier companies as well as GM plants in Canada and Mexico have been laid off due to parts shortages.
GM is losing an estimated $25 million a day, and $113 million in profits to date.
2. "Urgent" impeachment briefing today for eight Hill committees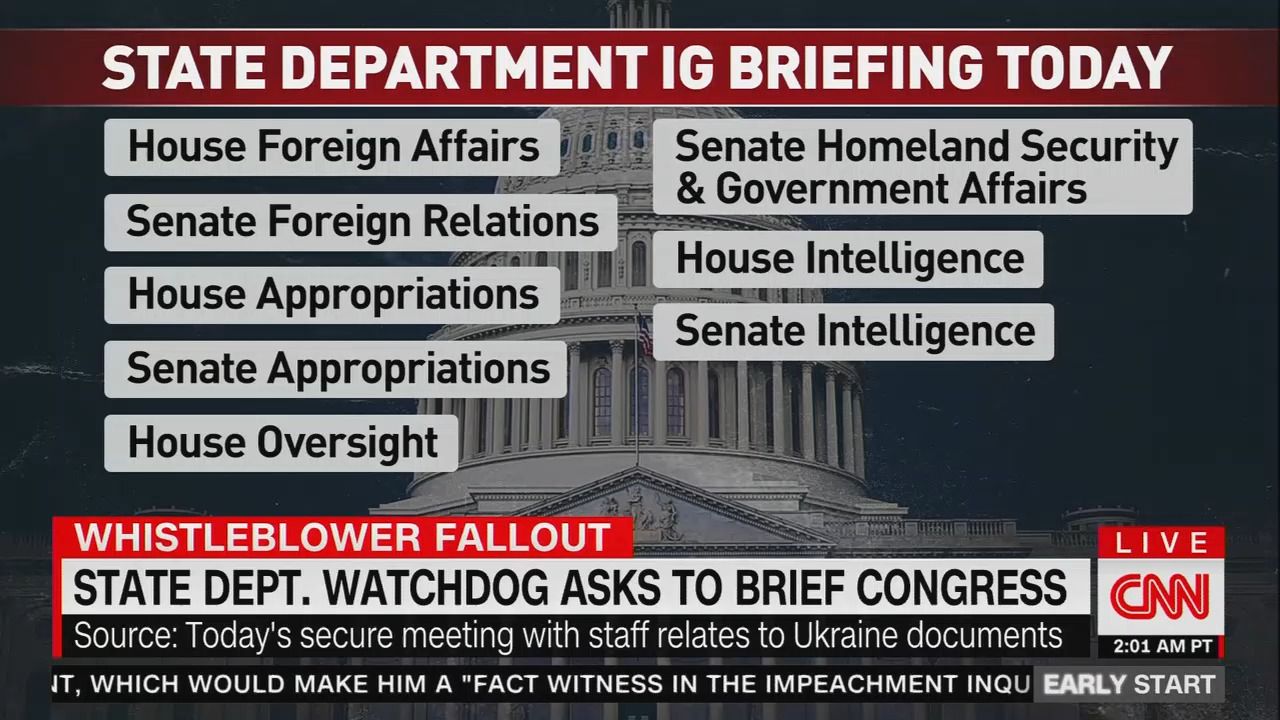 The State Department's inspector general will hold an "urgent" briefing "with senior congressional staff members in a secure location today, after Secretary of State Mike Pompeo pushed back on House Democratic demands to turn over documents related to Ukraine," CNN reports.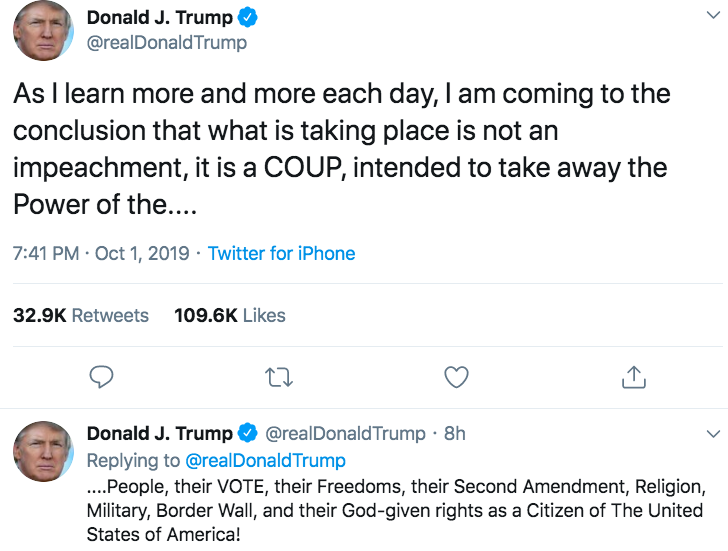 ⚡ The president's men ...
"In letters to Vice President Pence and Energy Secretary Rick Perry, Sen. Robert Menendez (N.J.), the ranking Democrat on the Senate Foreign Relations Committee, demanded answers by Friday to questions about what they knew, when they knew it and their roles in Trump's actions regarding Ukraine," the WashPost reports.
3. Trump's border ideas: Snakes, alligators, shoot 'em in the legs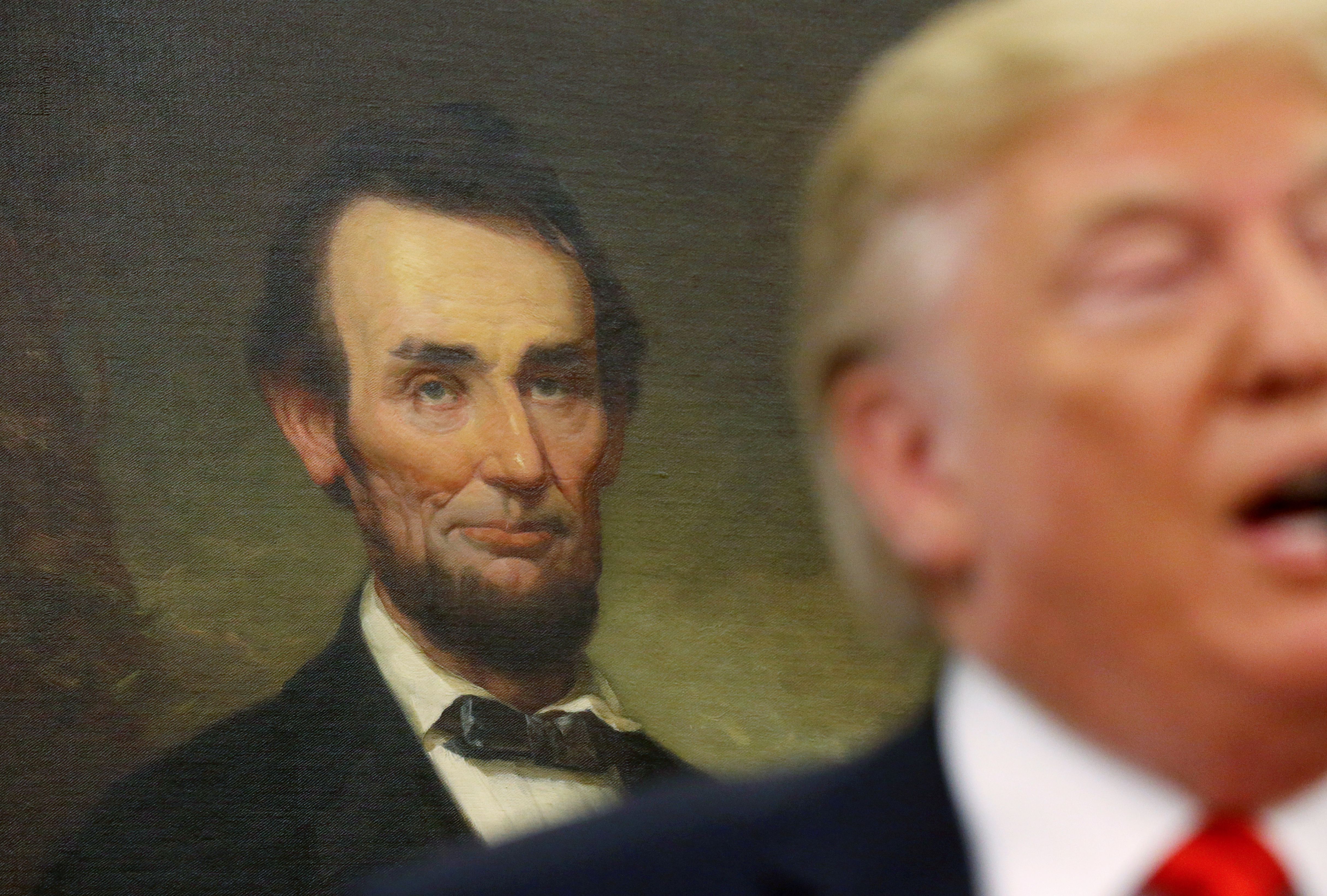 President Trump has talked privately about fortifying the border "with a water-filled trench, stocked with snakes or alligators, prompting aides to seek a cost estimate," the N.Y. Times' Mike Shear and Julie Davis report in an adaptation of their book, "Border Wars: Inside Trump's Assault on Immigration," out Tuesday:
He wanted the wall electrified, with spikes on top that could pierce human flesh. After publicly suggesting that soldiers shoot migrants if they threw rocks, the president backed off when his staff told him that was illegal. But later in a meeting, aides recalled, he suggested that they shoot migrants in the legs to slow them down. That's not allowed either, they told him.
"The president was frustrated and I think he took that moment to hit the reset button," said Thomas D. Homan, who had served as Mr. Trump's acting director of Immigration and Customs Enforcement, recalling [a week this past March, when a fuming Trump ordered astonished advisers to shut down the entire 2,000-mile border with Mexico — by noon the next day]. "The president wanted it to be fixed quickly."
4. How we really see success
We think society measures success by fame, but we feel parenthood is the top contributor to our own success, according to a Gallup/Populace survey of more than 5,000 Americans, reported here first by Axios' Stef Kight.
"Being famous," the top answer for what respondents thought mattered to society, was the last answer for what individuals felt was important to achieve to be successful in their own lives.
5. Fearsome escalation in Hong Kong violence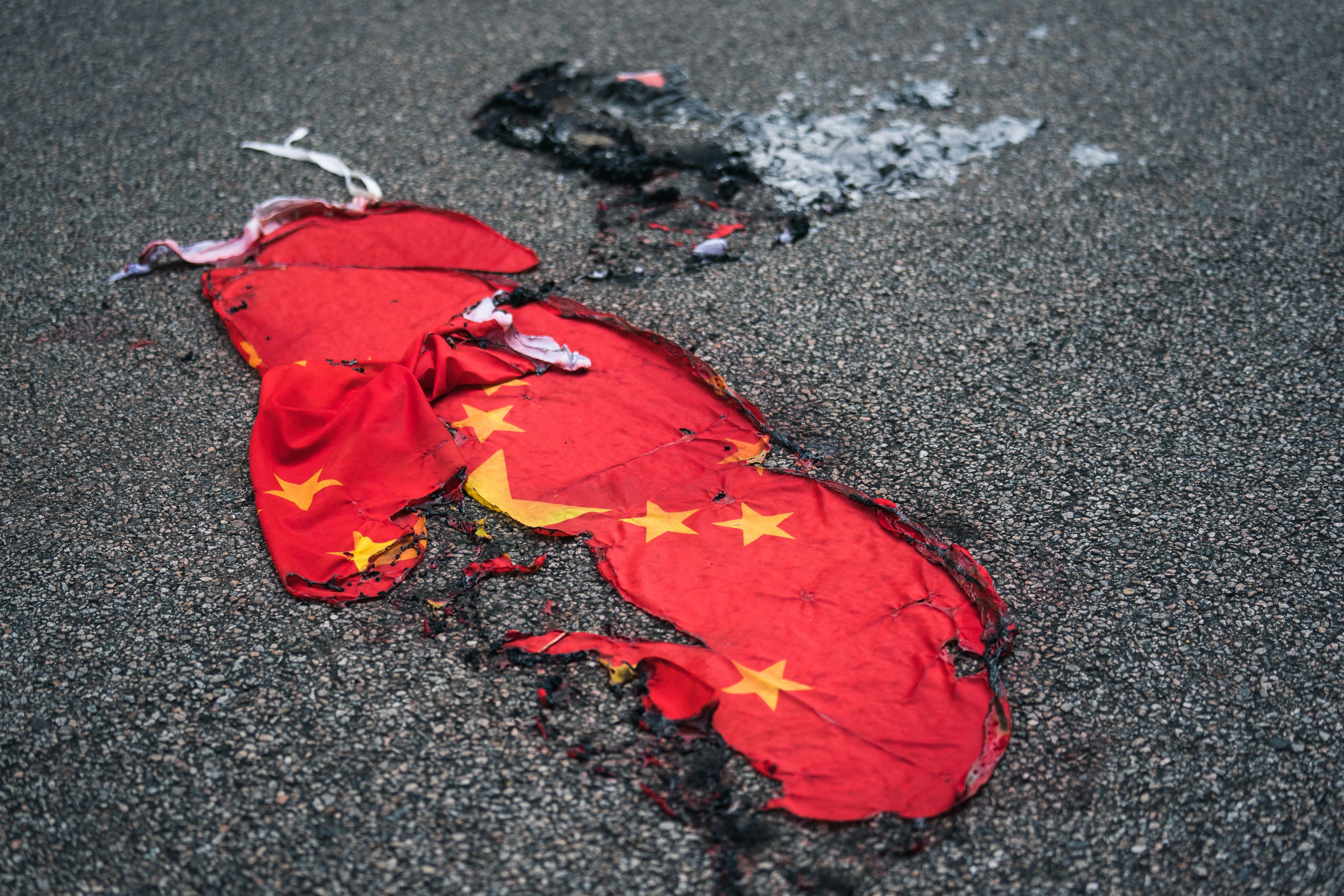 Above, a Chinese national flag lies torched in a Hong Kong street, while Beijing celebrated the 70th anniversary of Communist Party rule with a military parade.
An 18-year-old pro-democracy demonstrator was shot at close range in the chest by a Hong Kong riot officer, becoming the first known victim of police gunfire since the protests began in June. He was listed as stable. (AP)
Below, participants cheer beneath a massive portrait of Chinese President Xi Jinping during a parade for the 70th anniversary of People's Republic of China.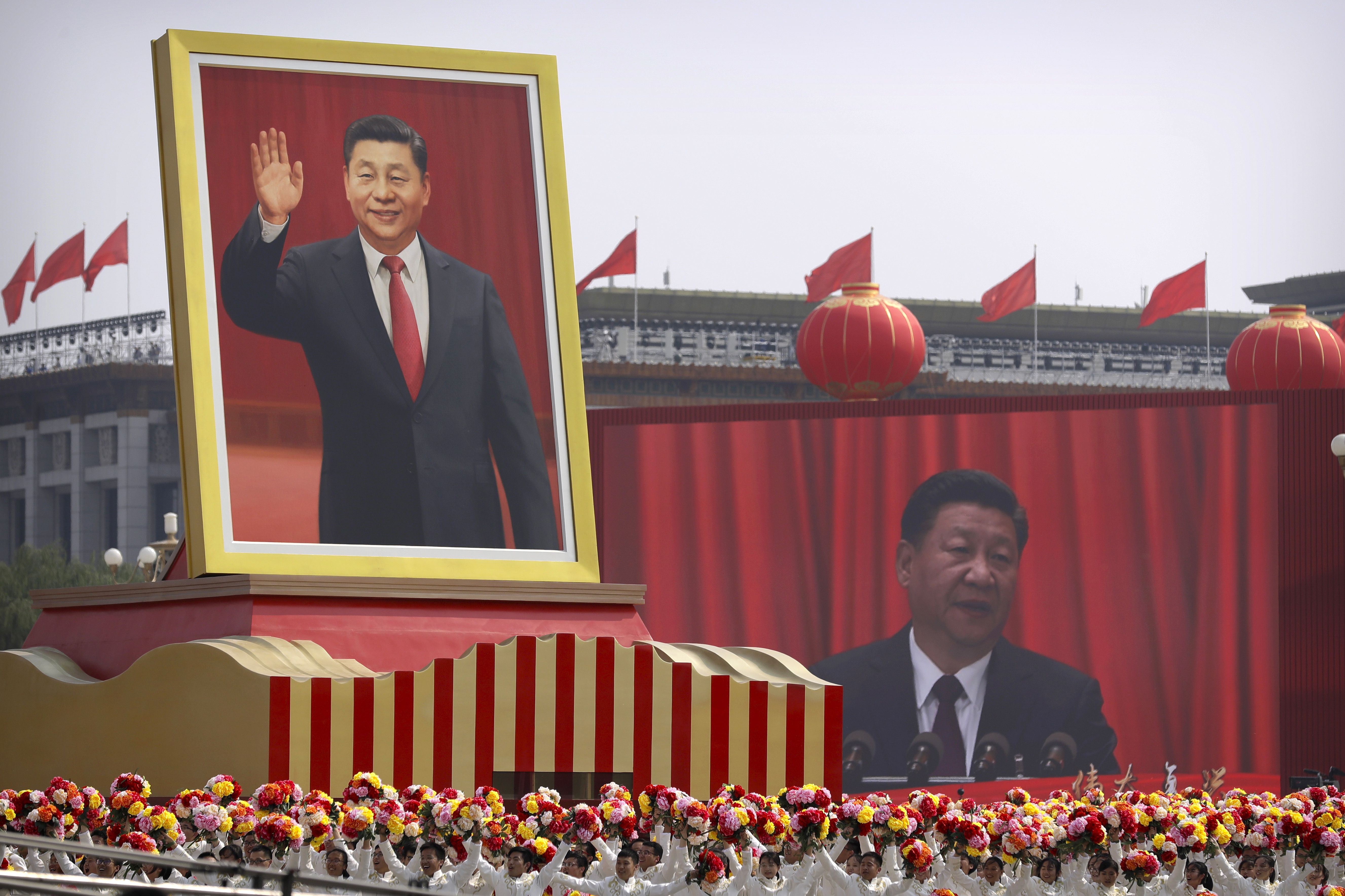 6. Maddow's moment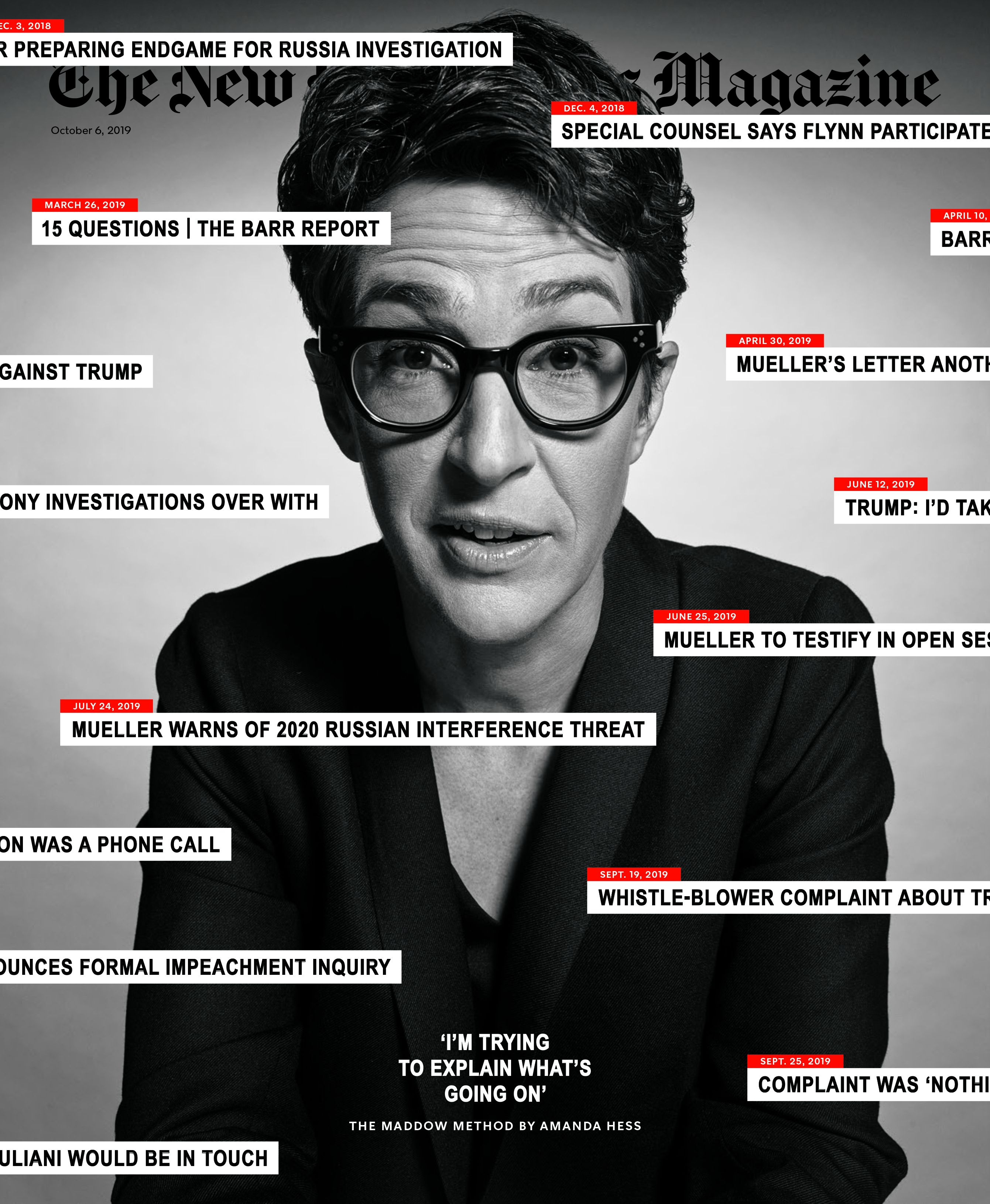 Rachel Maddow's persona expanded beyond the confines of her 9 p.m. ET hour on MSNBC, as she has become a hero of the #resistance, Amanda Hess writes in the forthcoming New York Times Magazine cover story:
Appealing to those viewers means flattering their sense of intellectualism. Maddow's is the rare television news show that requires an active listener. It feels participatory. When Robert Mueller submitted his special-counsel report on the Russia investigation in March, she said that "our job tonight as a country" is "trying to figure out what it means." After Mueller testified before Congress, she gestured at "the paths that we next follow to try to get to the bottom of this still-open scandal." She lends her viewers a cozy sense of mastery over a political situation that feels unmanageable. If today's dominant political recreational metaphor is that of the three-dimensional chess game, Maddow is hunched over in the corner of the rec room, methodically putting together a jigsaw puzzle.
Over the past three years, Maddow had used her hour on television to spin out Russiagate into its own extended universe, and a fandom assembled to step into that world every night. On her program, silent or inscrutable figures — Manafort, Mueller, Trump — were imbued with a kind of interiority. With the help of her storytelling, heavily redacted court documents read more like a novel narrated in the close third person. Ever-more-stunning revelations always seemed to be waiting just on the next page.
📚 Maddow is out this week with her second book, "Blowout: Corrupted Democracy, Rogue State Russia, and the Richest, Most Destructive Industry on Earth."
7. "Middle East Is More Combustible Than Ever"
From Iran to Israel to Saudi Arabia, "the conditions for an all-out war in the Middle East are riper than at any time in recent memory," writes International Crisis Group President and CEO Robert Malley in the latest issue of Foreign Affairs.
The big picture: The sprawling network of alliances and grudges in the region allows any development to "trigger a region-wide chain reaction," meaning that "narrowly containing a crisis is fast becoming an exercise in futility."
8. MBS' bet on getting away with murder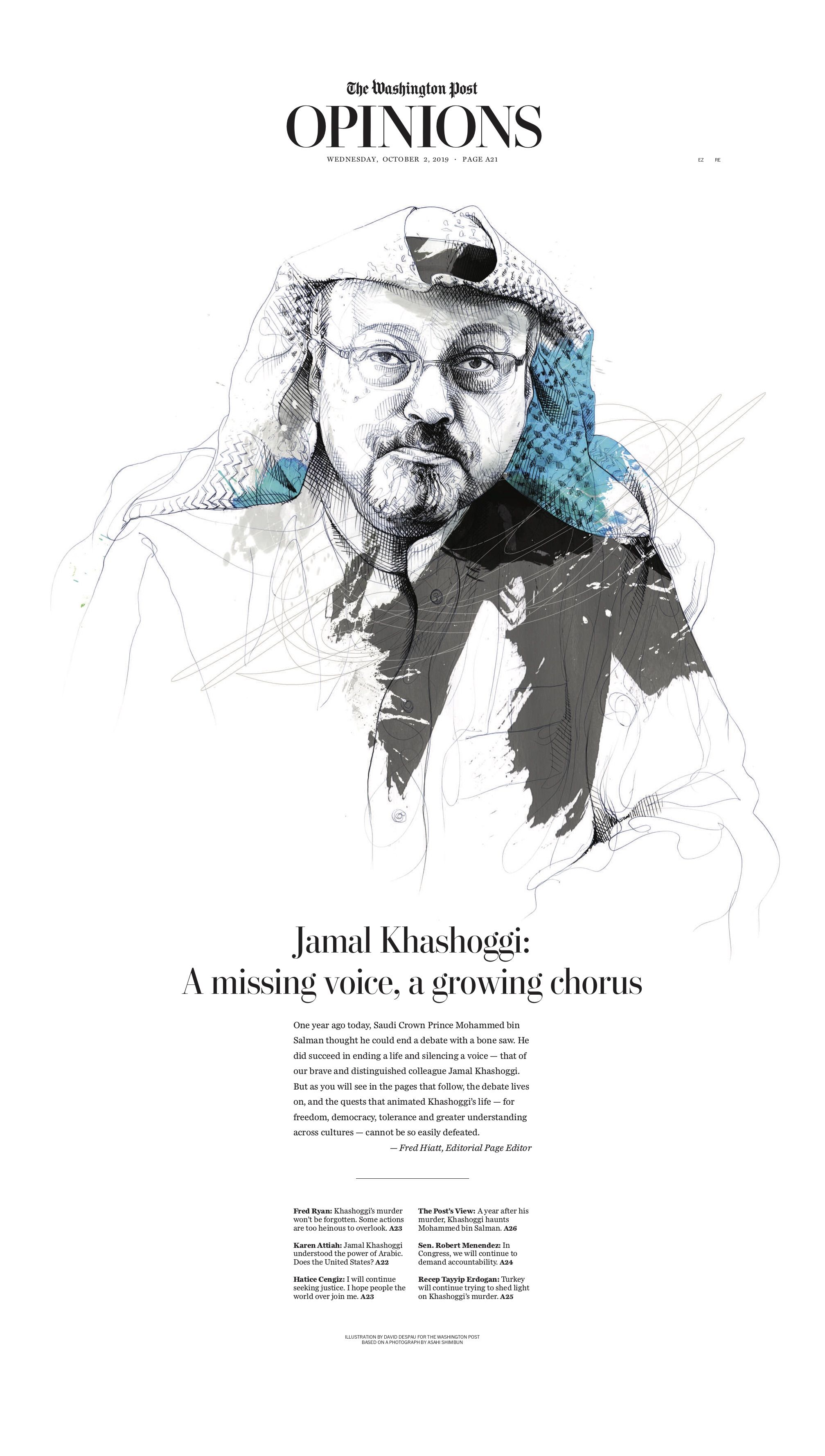 One year ago today, journalist Jamal Khashoggi walked into the Saudi consulate in Istanbul. He was then beaten, tortured, murdered, and dismembered.
Why it matters: For most of corporate America, nothing has really changed in the last year — despite initial promises and action, writes Axios' Dan Primack.
Crown Prince Mohammed bin Salman (MBS) is once again hosting his prized "Davos in the Desert," which saw a rush of cancellations last year, and he wouldn't have risked a repeat embarrassment.
Most big companies never stopped doing business with the Saudis. Or, in the case of Wall Street, trying to get Saudi business. That's particularly true when it comes to deals like the upcoming Aramco IPO, which could be the largest global float of all time.
The bottom line: MBS bet that CEOs didn't care enough. He was right.
9. Biden gun plan out today
Joe Biden is out today with an 11-page gun proposal that would be funded "by making sure the super wealthy and corporations pay their fair share," a senior Biden campaign official tells Axios' Alexi McCammond.
His plan doesn't call for a mandatory assault weapons buyback program, like Beto O'Rourke has proposed. Those who own such guns would have two choices: Sell the weapons to the government or register them under the National Firearms Act.
Go deeper: Read the full plan.
10. 1 sports shocker
Nike CEO Mark Parker and other top company officials allegedly received multiple briefings from banned running coach Alberto Salazar on his work to use performance-enhancing drugs on track and field athletes, reports the Wall Street Journal (subscription) in a sports-world shocker.
The reports from the U.S. Anti-Doping Agency that contain the allegations "delivered respective four-year bans for Mr. Salazar and a Nike-sponsored doctor, Jeffrey S. Brown."
📱 Thanks for reading Axios AM. Please invite your friends to sign up here.