☕️ Good Monday morning from Hollywood.
A good rule for living, from an announcement inside the Dolby Theatre just before the Academy Awards began, tweeted by the N.Y. Times' Brooks Barnes: "When the teleprompter says wrap it up, wrap it the [heck] up."
https://www.axios.com/newsletters/axios-am-ad34e292-8bdf-4203-b557-7325d0b72e9a.html?chunk=0#story0
1 big thing: Oscars dominated by messages of equality, empowerment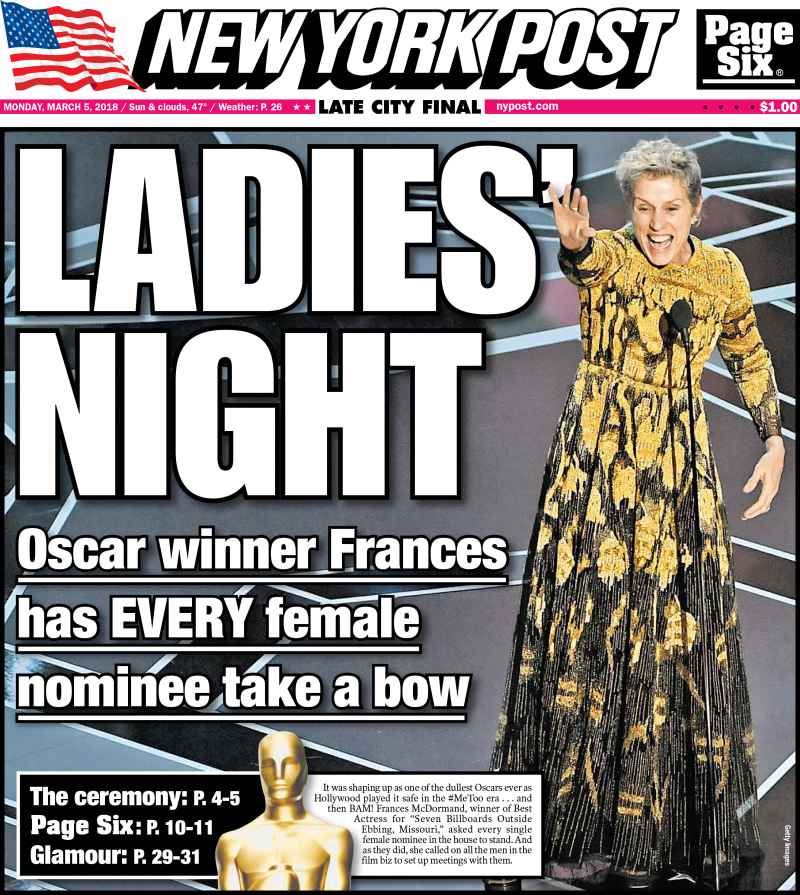 Courtesy N.Y. Post
Hollywood and Madison Avenue embraced #MeToo last night, blanketing the 90th Academy Awards with ads, speeches and tributes emphasizing women's rights, racial equality and social good, Axios' Sara Fischer writes:
Why it matters: A year of reckoning around these issues has awakened the conscience of the country, and particularly the entertainment industry.
The highlights:
Twitter, Nike and Google's Nest aired ads that touched on women's empowerment. Companies like Jim Beam sponsored tweets during the event that promised to donate to women's charities in celebration of the 40 female nominees.
Actors Lupita Nyong'o and Kumail Nanjiani vocalized their support for Dreamers in a moving award introduction. Guillermo del Toro, director of The Shape of Water (Best Picture winner), discussed his journey as an immigrant to America in his acceptance speech for Best Director.
The Academy aired a tribute to equality that featured a montage of celebrities, from Selma Hayek to Geena Davis, talking about the power of diversity in Hollywood.
The tribute followed a powerful speech by Ashley Judd, Salma Hayek and Annabella Sciorra, all Harvey Weinstein accusers, about #MeToo.
Performers including Mary J. Blige, Common and Andra Day sang emotional Oscar-nominated songs centered about social empowerment.
Comedians Maya Rudolph and Tiffany Haddish won praise on Twitter for their banter about racial inequality in Hollywood.
Winners included Call Me By Your Name, Get Out and I, Tonya, which deal with homosexuality, racial tensions and women's empowerment.
Netflix boldly aired an ad for the final season of House of Cards, which will star Robin Wright after Kevin Spacey was ousted.
https://www.axios.com/newsletters/axios-am-ad34e292-8bdf-4203-b557-7325d0b72e9a.html?chunk=1#story1
2. Dems may have already won the House
Top Republicans sound increasingly resigned to losing a special House election in Pennsylvania Trump Country a week from today, after party-affiliated groups spent more than $9 million on a race that should be a "gimme."
It's one of the increasingly bearish signs for the GOP ahead of November's midterms, with mammoth stakes for the West Wing: If Dems take the House and there's a Speaker Pelosi, President Trump faces endless subpoenas and perhaps impeachment proceedings.
We had a very clarifying conversation with an analyst who's reliably ahead of the curve, and he agreed to share his findings with Axios.
Chris Krueger, managing director of Cowen & Co.'s Washington Research Group, said he sees four "glaring red flags for the House GOP majority":
The correlation between the president's approval number and first-term midterm losses by the president's party: In the six times that the president's job approval was under 50%, the average loss was more than 43 seats. The Democrats need 24 to flip the House.
 CA + PA = half-way there: California is the citadel of the resistance, which has 14 House Republicans. Between retirements, losing state-and-local tax deductions in the tax bill, and Trump's California disapproval, the Golden State could lose half its GOP delegation. The new Pennsylvania redistricting map — and similar anti-Trump trend lines — could cost Rs as many as six seats.  These two states get you halfway to a Democratic House.
Suburban danger zones: 2018 could make the suburbs great again for the House Democrats. The Democratic victories in last year's Virginia and New Jersey governor's races could well be the canaries in the coal mine. Remember that there are 23 House Republican seats in districts Clinton won — and most are suburban.
Trump Coalition Unique to Trump: This is the biggest wildcard.  Just like we saw with Obama voters in the midterms of 2010 and 2014, we suspect the unique coalition that supported the president will not turn out for generic House members of that President's party. Just as Obama voters didn't turn out for generic House Democrats, Trump-centric voters won't come out for generic House Republicans.  You do not drain the swamp by reelecting the establishment and the deep state.
Go deeper: Cowen's Washington Macro Commentaries

https://www.axios.com/newsletters/axios-am-ad34e292-8bdf-4203-b557-7325d0b72e9a.html?chunk=2#story2
3. The globe's populist wave rolls on
Italy's election continues the series of populist blows to the globe's establishments:
"Once-fringe populist parties won almost half the vote, and a stable government is nowhere in sight," the WashPost writes.
"European Commission President Jean-Claude Juncker warned of potential political chaos."
What happened, via Reuters: ""[T]he anti-establishment 5-Star Movement saw its support soar to become Italy's largest single party by far."
Why it happened, via Bloomberg: "The anti-establishment groups surged in the balloting as voters punished the mainstream parties for years of economic decline, rising taxes and a wave of immigration."
Steve Bannon emails me from Milan:
"'The Party of Davos' will implode ... The market [this] morning should be a tad choppy — Populist Eurosceptics in Italy; TrumpTrade Unchained in America."
https://www.axios.com/newsletters/axios-am-ad34e292-8bdf-4203-b557-7325d0b72e9a.html?chunk=3#story3
Bonus: 2 throwback pics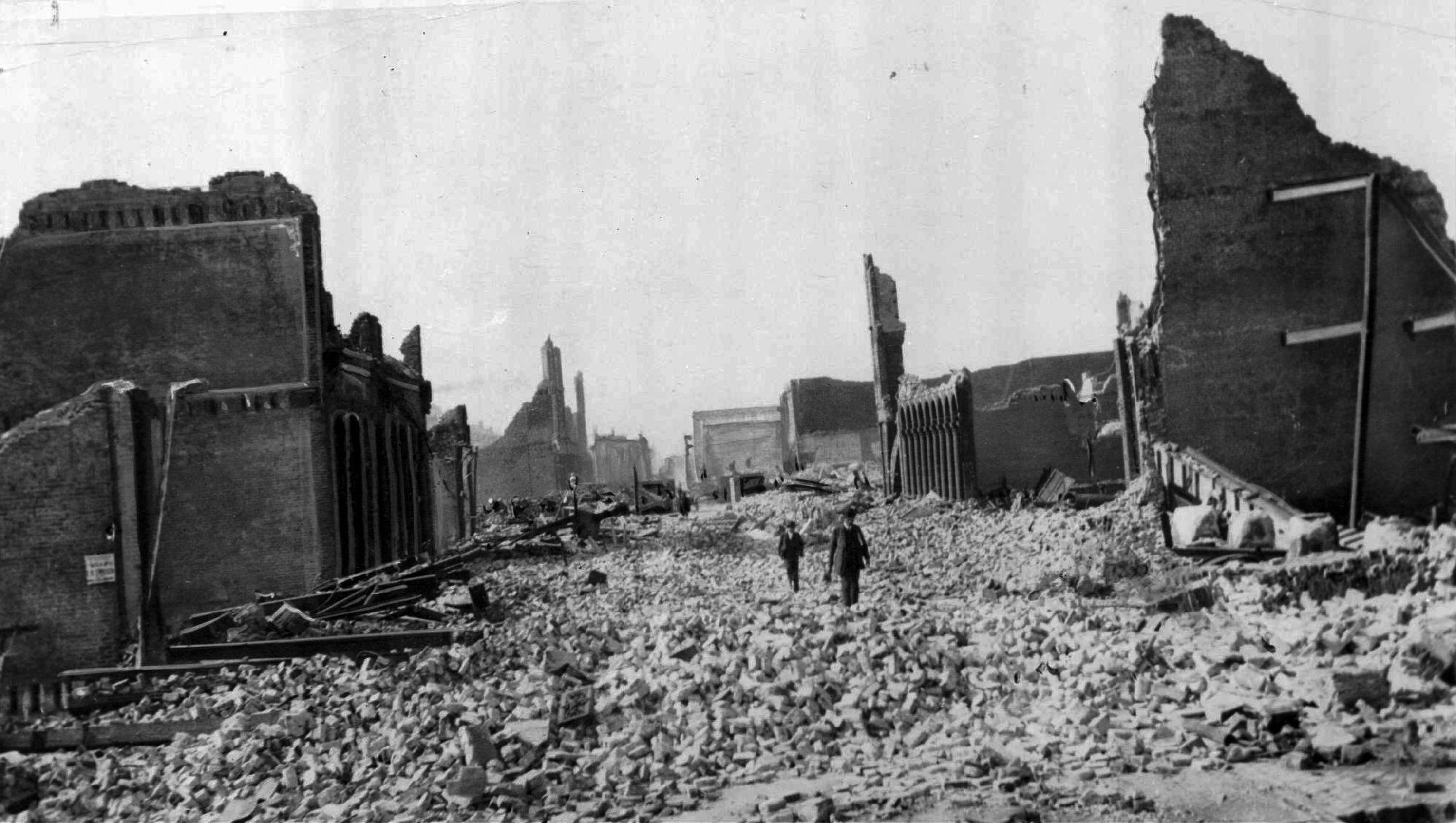 San Francisco Chronicle via AP
A nitrate film reel with nine minutes of footage capturing San Francisco two weeks after the 1906 earthquake surfaced at the city's Alemany Flea Market, the San Francisco Chronicle reported.
Here, people walk through the rubble. The quake lasted for less than a minute, but the fires burned for three days, roaring across 430 blocks in what was then the 10th largest city in the U.S.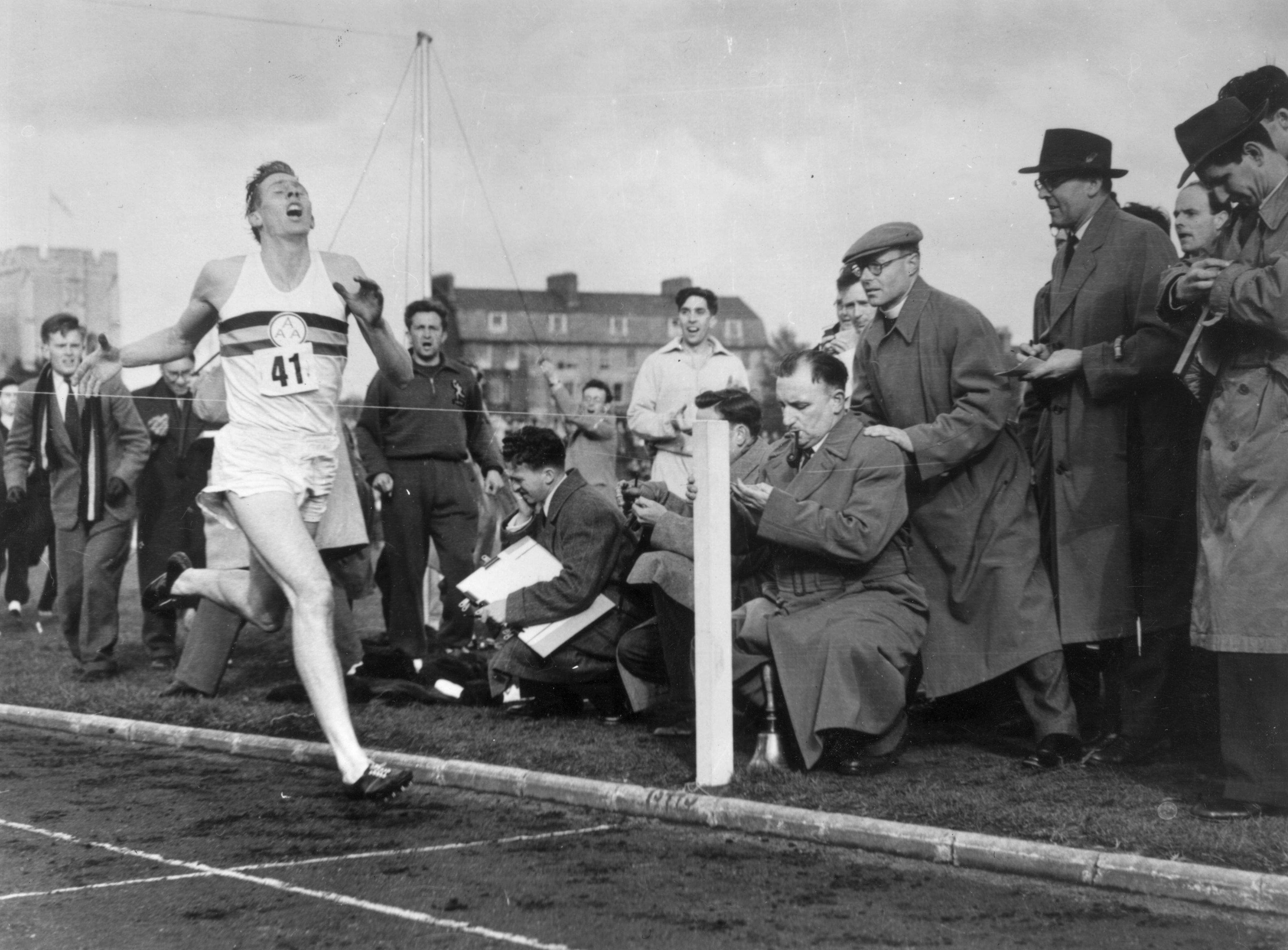 Norman Potter / Central Press / Getty Images
Roger Bannister — who died Saturday at 88 in Oxford, England — crosses the tape at the end of his record-breaking mile run at Iffley Road, Oxford. He was the first person to run the mile in under four minutes, with a time of 3:59.4.
https://www.axios.com/newsletters/axios-am-ad34e292-8bdf-4203-b557-7325d0b72e9a.html?chunk=4#story4
4. How Christopher Steele compiled "the dossier"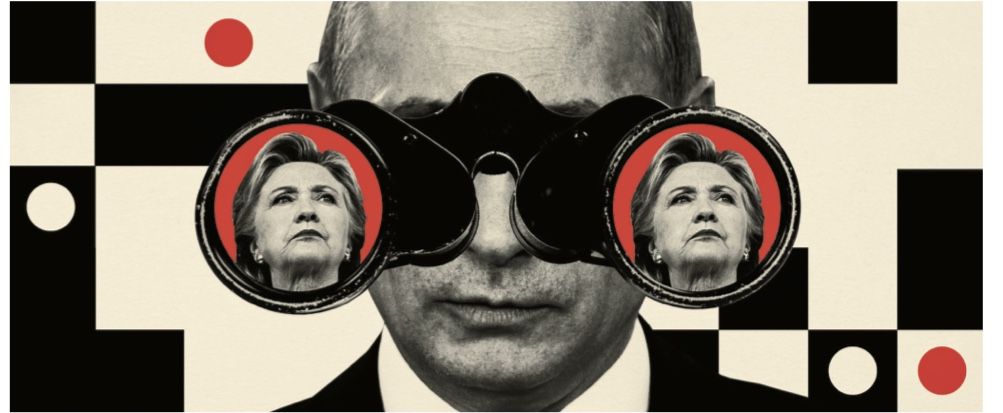 The New Yorker
"Christopher Steele, the Man Behind the Trump Dossier: How the ex-spy tried to warn the world about Trump's ties to Russia," by Jane Mayer in The New Yorker:
"Trump's defenders argued that Steele was not a whistle-blower but a villain— a dishonest Clinton apparatchik who had collaborated with American intelligence and law-enforcement officials to fabricate false charges against Trump and his associates."
"Steele exclaimed one day to friends: 'They're trying to take down the whole intelligence community! ... And they're using me as the battering ram to do it.'"
"It's too early to make a final judgment about how much of Steele's dossier will be proved wrong, but a number of Steele's major claims have been backed up by subsequent disclosures."
"In London, Steele is back at work, attending to other cases. Orbis [his firm] has landed several new clients as a result of the publicity surrounding the dossier. The week after it became public, the company received two thousand job applications."
https://www.axios.com/newsletters/axios-am-ad34e292-8bdf-4203-b557-7325d0b72e9a.html?chunk=5#story5
5. Old oil seeks Silicon Valley swag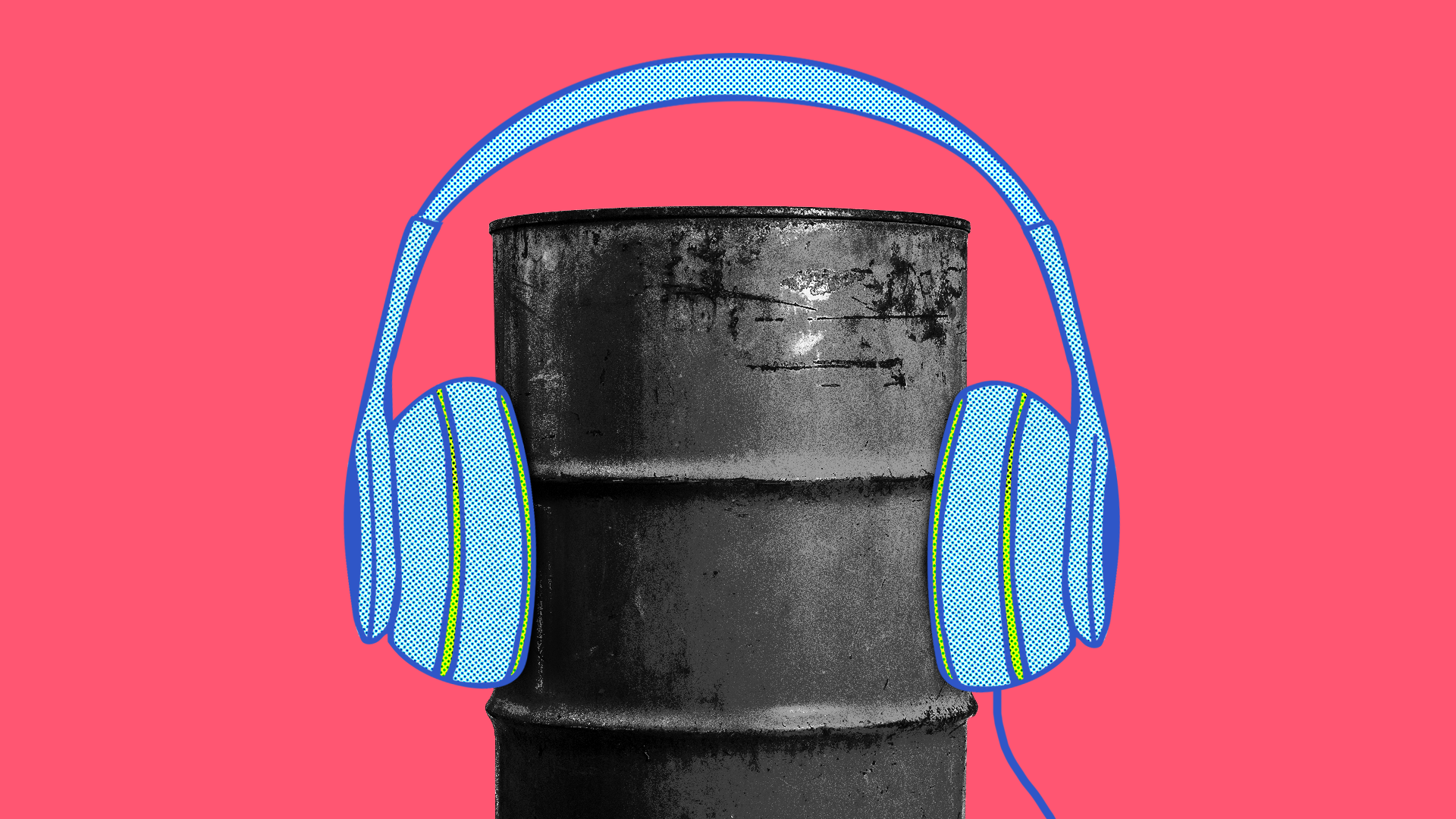 Illustration: Rebecca Zisser / Axios
Reporting from Houston, Axios' Amy Harder writes in her weekly "Harder Line" that the massive energy conference CERAWeek (executives pay $8,250 for the week) is focusing on new technologies helping big oil and gas companies cut costs and carbon emissions:
Why it matters: The spotlight on new tech underscores how the high-carbon parts of the energy industry are trying to embrace the future of low carbon and high tech.
Driving the news: CERAWeek features interviews with top executives at Google and Amazon Services and a head of a national laboratory all coming for the first time.
Bill Vass, vice president of engineering at Amazon Web Services, will be here, and Google is sending its CEO of its cloud business, Diane Greene.
The bottom line: Their presence reflects the growing digitization of energy companies.
Go deeper on Amy's trip to this week's center of the global energy universe, with high-profile speeches and closed-door deal-makings.
https://www.axios.com/newsletters/axios-am-ad34e292-8bdf-4203-b557-7325d0b72e9a.html?chunk=6#story6
6. Facebook CTO: "We've got to be even smarter"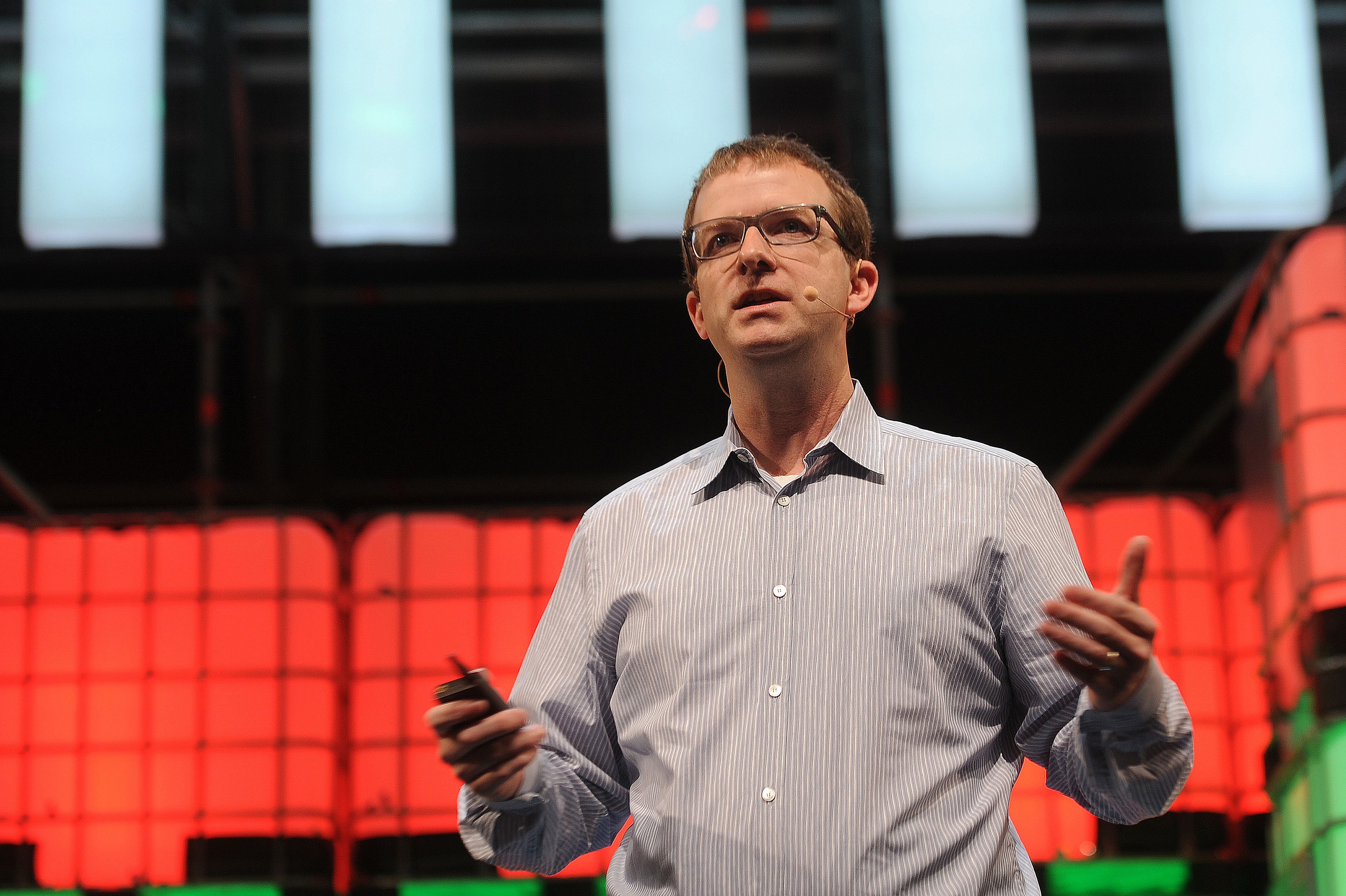 Facebook CTO Mike Schroepfer speaks in Lisbon in 2016. (Paulo Duarte / Bloomberg via Getty Images)
Facebook CTO Mike Schroepfer spoke with AP Tech Writer Ryan Nakashima about changes in the way Facebook deals with fake news and foreign influence:
Q: "Can you measure the monetary impact you've had on fake news purveyors?"
A: "At some point later in the year we'll share some of that. We've seen a marked decrease."
Q: "How do you feel about steps you've taken to combat foreign influence?"
A: "A lot of this boils down to people who are inauthentic. They claim they're advocating for this social movement in the U.S. Really, they're not in the country at all ... and they have a fake profile."
Q: "Can you tell someone isn't where they say they are?"
A: "These folks are smart. They know that you're looking at IP addresses, so they'll take over a machine with malware in the U.S. and post from there instead. ... So I think we've got to be even smarter. We've put the best people we have in the company working on these problems."
Go deeper ... See more of the Q&A.
https://www.axios.com/newsletters/axios-am-ad34e292-8bdf-4203-b557-7325d0b72e9a.html?chunk=7#story7
7. Google growth helps turn NYC into tech hub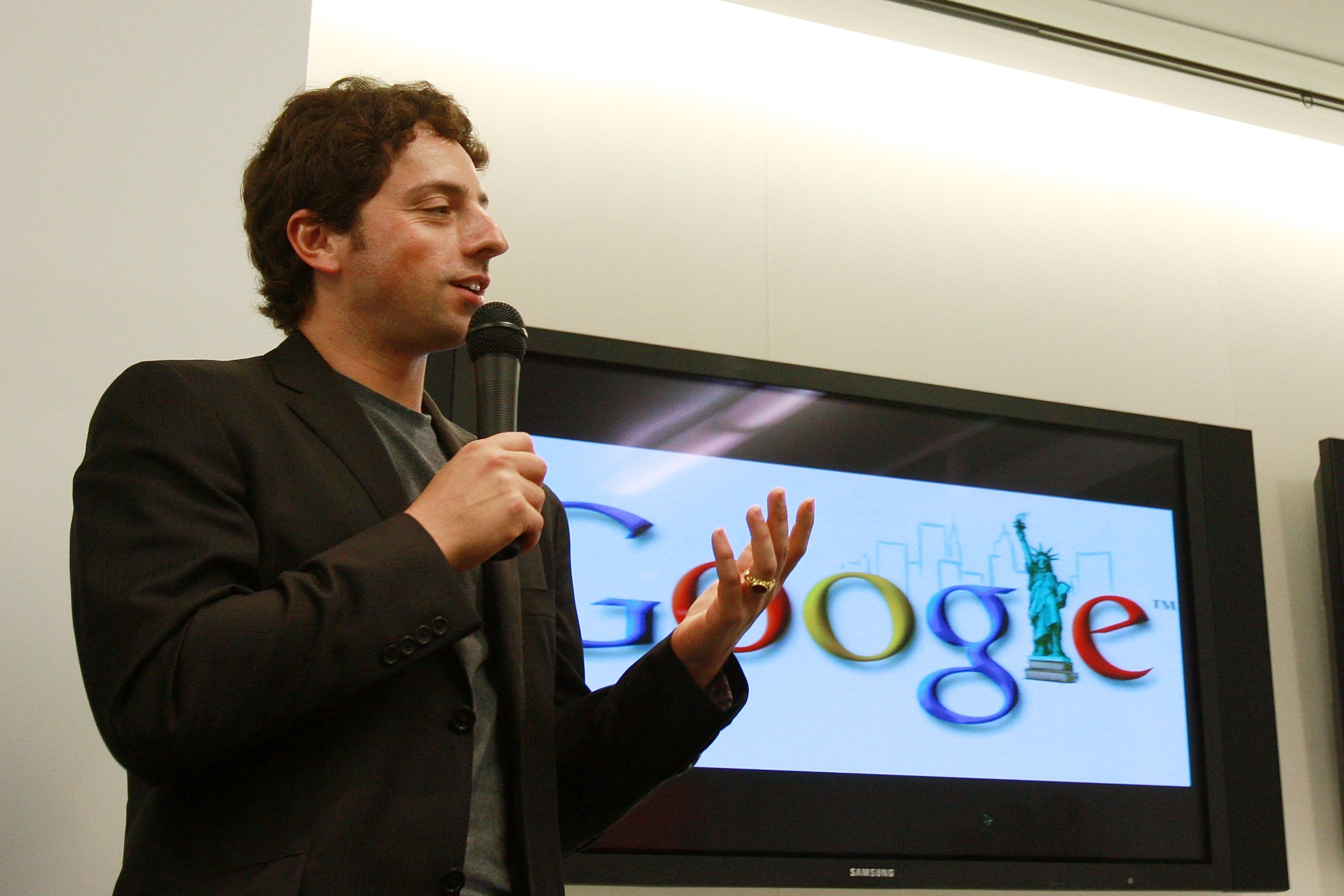 Google co-founder Sergey Brin opens the company's office in Chelsea Market in 2008. (Spencer Platt / Getty Images)
"Google is reportedly close to reaching a $2.4 billion deal to add a landmark Meatpacking District building to its already substantial New York campus," AP's Karen Matthews reports:
"The building, a block-long former Nabisco factory named after its ground-floor upscale food mall, Chelsea Market, sits across the street from Google's current New York City headquarters, a massive, art deco, former shipping terminal that also occupies an entire city block."
"[I]t would be among the priciest real estate transactions for a single building in city history. It would also give Google a remarkable Manhattan campus to supplement its still-growing main headquarters in Mountain View, Calif."
The nickname: "A New York Post real estate writer this week dubbed Google's slice of Manhattan 'Alphabet City,' a reference to the name of both Google's parent company and a neighborhood on Manhattan's east side."
Why it matters: "The Google expansion comes as other tech companies, including Amazon, Facebook and Spotify, are also growing in the city. ... Amazon recently signed a deal to bring 2,000 employees to ... Manhattan's far west side."
P.S. "Silicon Valley Is Over, Says Silicon Valley" — Kevin Roose's "The Shift" column in N.Y. Times:
"[A] growing number of tech leaders have been flirting with the idea of leaving Silicon Valley. Some cite the exorbitant cost of living in San Francisco ... Others complain about local criticism of the tech industry and a left-wing echo chamber that stifles opposing views. And yet others feel that better innovation is happening elsewhere."
"Venture capitalists, who recognize a bargain when they see one, have already begun scouring the Midwest. [Steve] Case and [J.D.] Vance [ author of "Hillbilly Elegy"] recently amassed a $150 million fund called 'Rise of the Rest.' The fund, which was backed by tech luminaries including Jeff Bezos ... and Eric Schmidt ... will invest in start-ups throughout the region."
https://www.axios.com/newsletters/axios-am-ad34e292-8bdf-4203-b557-7325d0b72e9a.html?chunk=8#story8
8. "I saw a genocide in slow motion"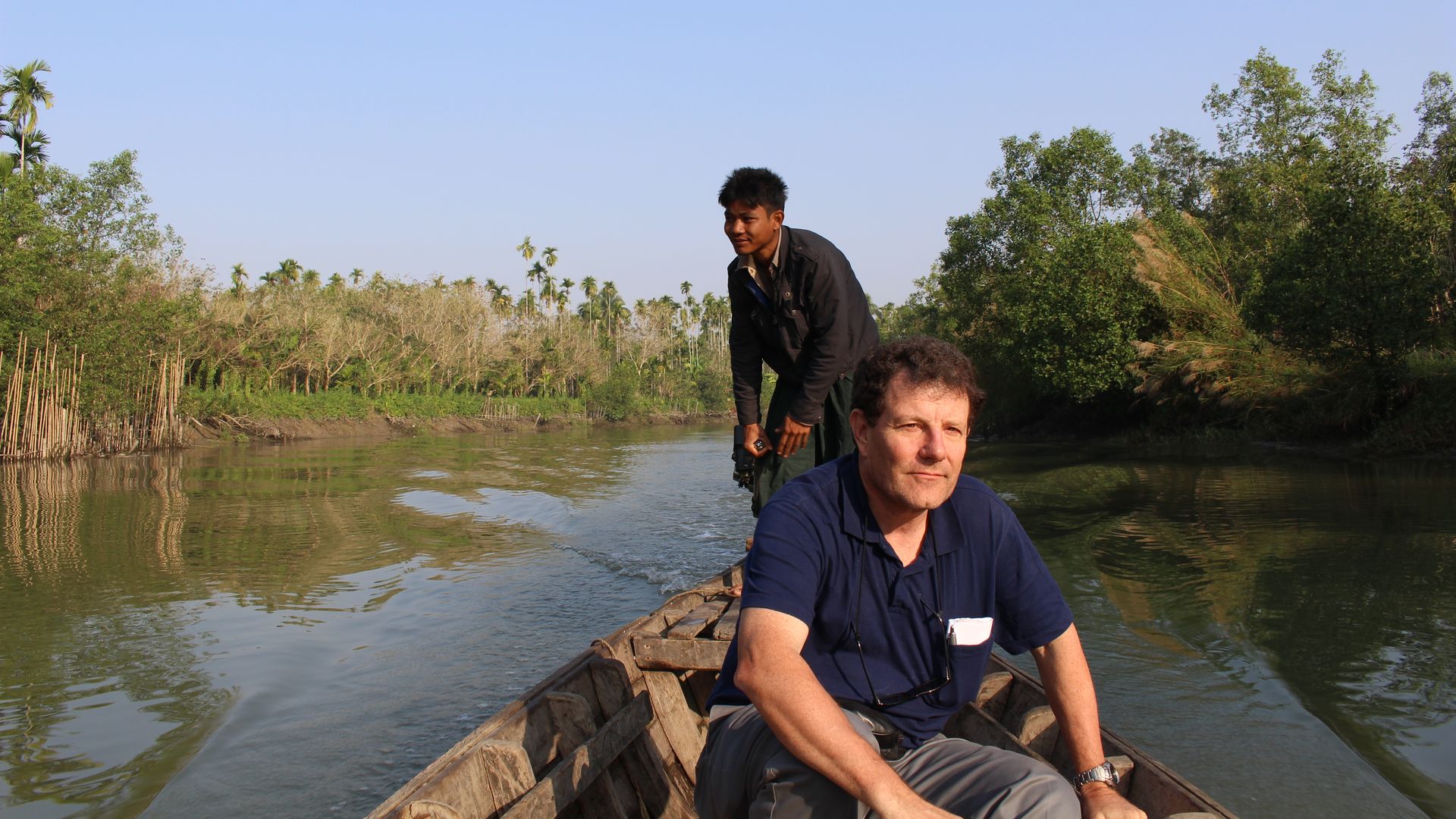 The N.Y. Times' Nick Kristof sneaked into sealed-off Rohingya villages in Myanmar and filed a column saying the U.S. government needs to "do more to name and shame the perpetrators, and to exert relentless pressure for humanitarian access":
"Sometimes Myanmar uses guns and machetes for ethnic cleansing ... But it also kills more subtly and secretly by regularly denying medical care and blocking humanitarian aid to Rohingya."
"Myanmar and its Nobel Peace Prize-winning leader, Aung San Suu Kyi, are trying to make the Rohingya's lives unlivable, while keeping out witnesses."
"Some 700,000 Rohingya have fled to Bangladesh in recent months, but the fate of those left behind has been less clear, for Myanmar mostly bans foreigners from Rohingya areas."
"The government fired a warning flare when it arrested two Reuters journalists for reporting on an army massacre of Rohingya; the reporters face up to 14 years in prison for committing superb journalism."
"Entering Myanmar on a tourist visa, I was able to slip undetected into five Rohingya villages. What I found was a slow-motion genocide. The massacres and machete attacks of last August are over for now, but Rohingya remain confined to their villages — and to a huge concentration camp — and are systematically denied most education and medical care.
https://www.axios.com/newsletters/axios-am-ad34e292-8bdf-4203-b557-7325d0b72e9a.html?chunk=9#story9
9. Protecting the rich in blue states
"Resistance to the Republican tax overhaul comes with an ideological twist for some Democratic state officials: They've styled themselves as champions of the working class but are pushing hard for measures that would reduce taxes mostly for the wealthy," AP's Geoff Mulvihill reports from Cherry Hill, N.J.:
"Democratic governors and lawmakers in a handful of high-income, high-tax states are promoting policies that are intended to spare their residents the pain of the new $10,000 cap on deductions for state and local taxes."
"Connecticut, New Jersey and New York are even planning to sue the federal government over the new cap."
The argument: State officials say the cap "has the potential to drive well-off residents to other states. ... Republican critics say the states should be reassessing their taxes instead of trying to circumvent the new tax law."
What's next: "The legislative workarounds have moved swiftly through state Senate chambers in California and New Jersey. A bill with similar components passed the Oregon Senate and House in the last two weeks. The concept is under consideration in Connecticut, Maryland, New York, Rhode Island and the District of Columbia.
https://www.axios.com/newsletters/axios-am-ad34e292-8bdf-4203-b557-7325d0b72e9a.html?chunk=10#story10
10. 1 film thing: Inside Vanity Fair's after-party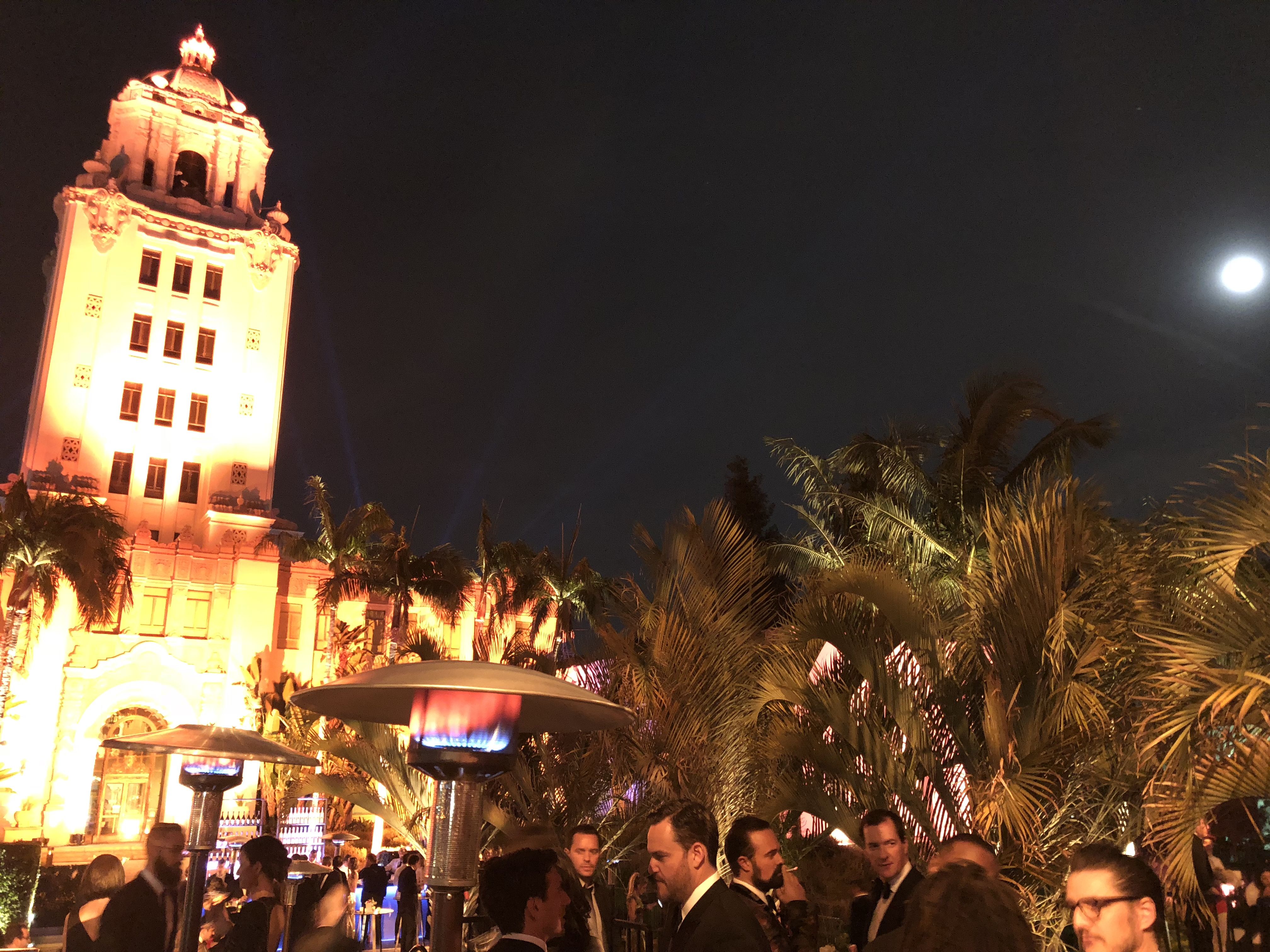 Beverly Hills City Hall provides a Hollywood-lit backdrop for the Vanity Fair soiree. Stars have so many parties that they often don't hit Vanity Fair, the toughest ticket, until 1 a.m. or later. (Axios photo)
Vanity Fair's Oscar Party, which starts when the telecast ends, is a paradise for power people-watching: Chelsea Handler, winners toting their statuettes, Jon Hamm, James and Lachlan Murdoch, Preet Bharara, Tyler Perry, Danny Glover, Jeff Bezos chatting with Jared Leto, Evan Spiegel, Robert Kraft, and on and on.
Radhika Jones, Vanity Fair's new editor, continued the tradition, and Axios takes you inside the Wallis Annenberg Center for the Performing Arts: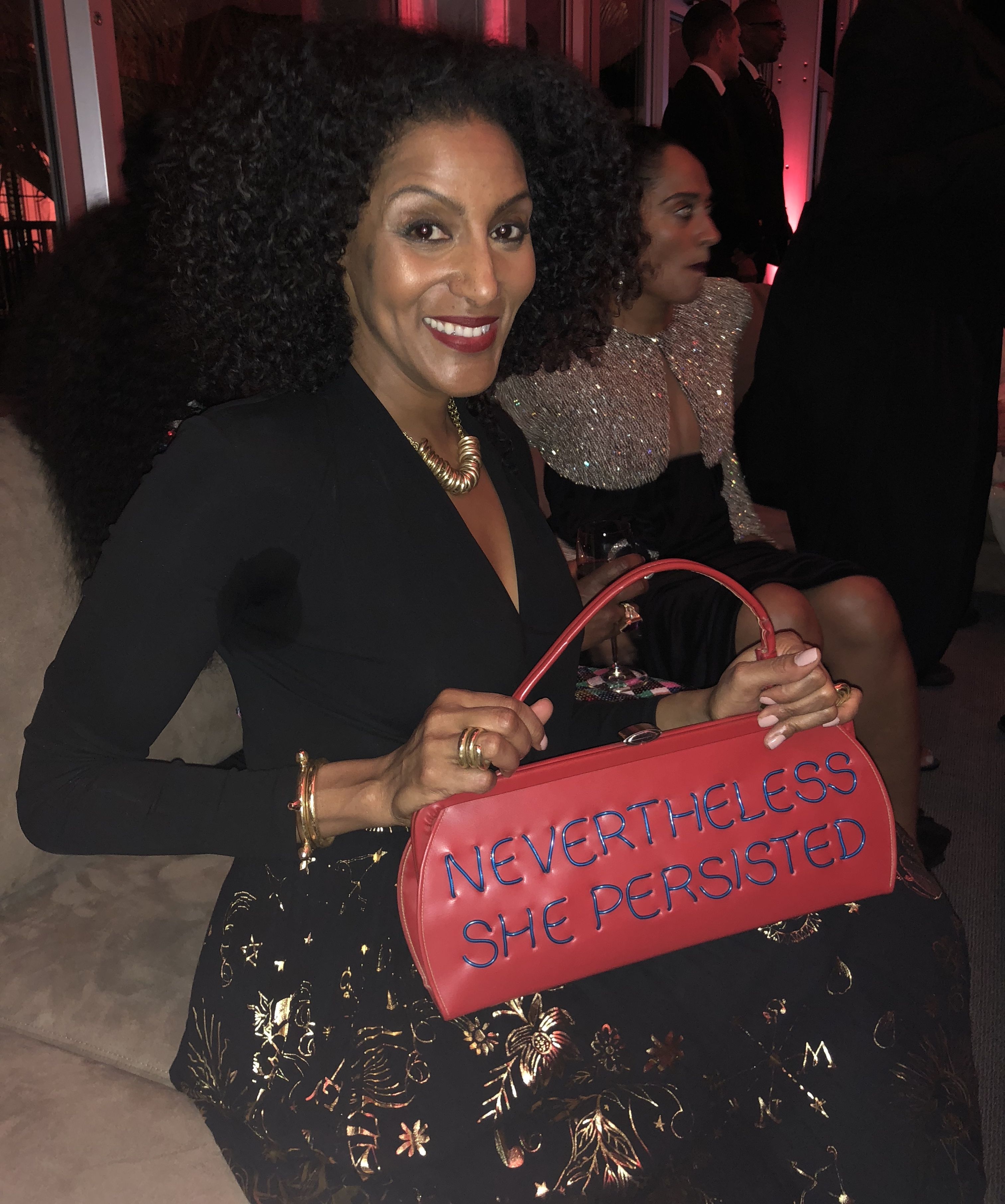 Sarah Jones, who lives in New York and L.A., toted a purse by Michele Pred. (Axios photo)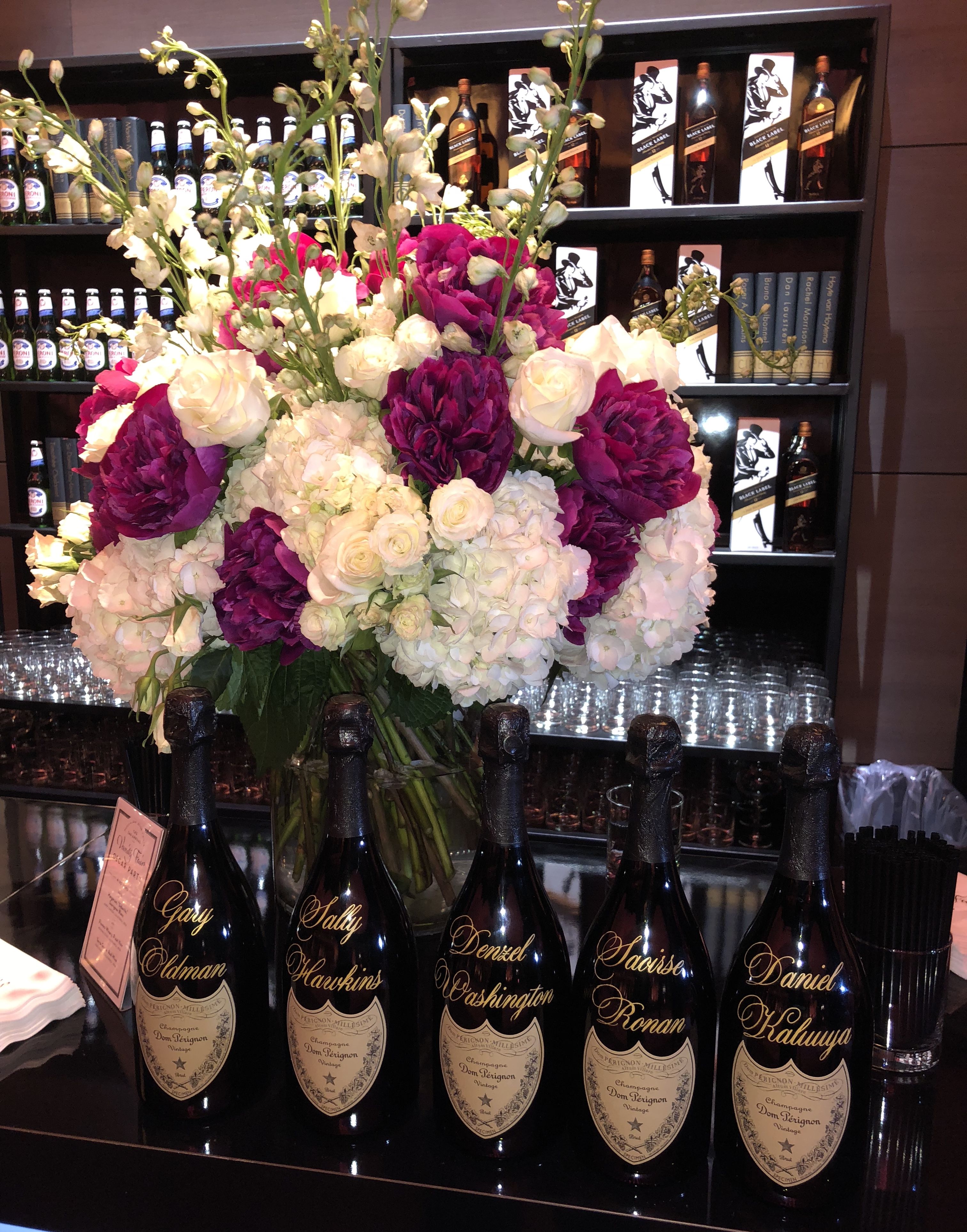 Guests were offered Dom Pérignon as they entered. (Axios photo)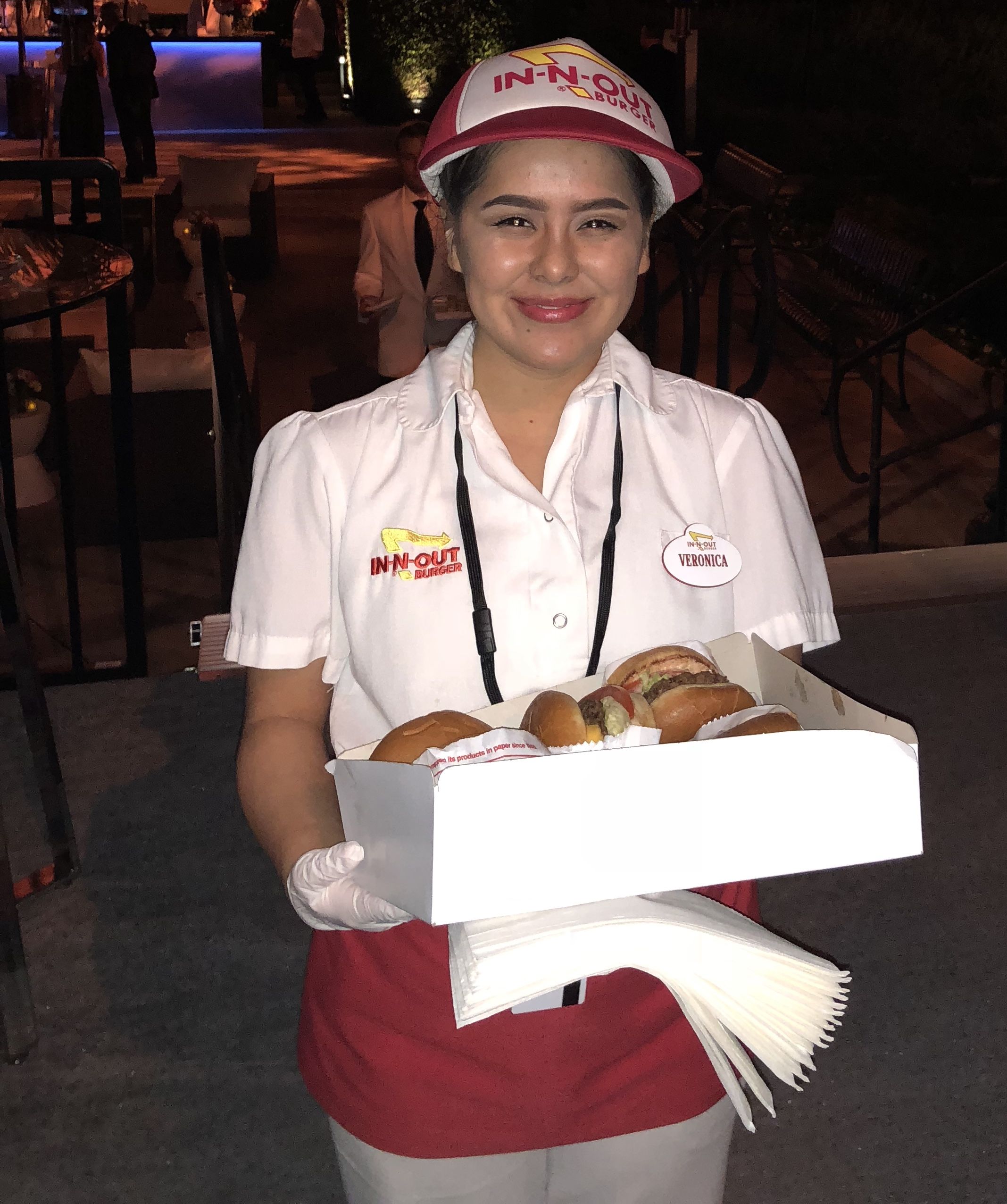 After 10:30 p.m., In-N-Out caterers passed cheeseburgers, hamburgers and grilled cheese. (Axios photo)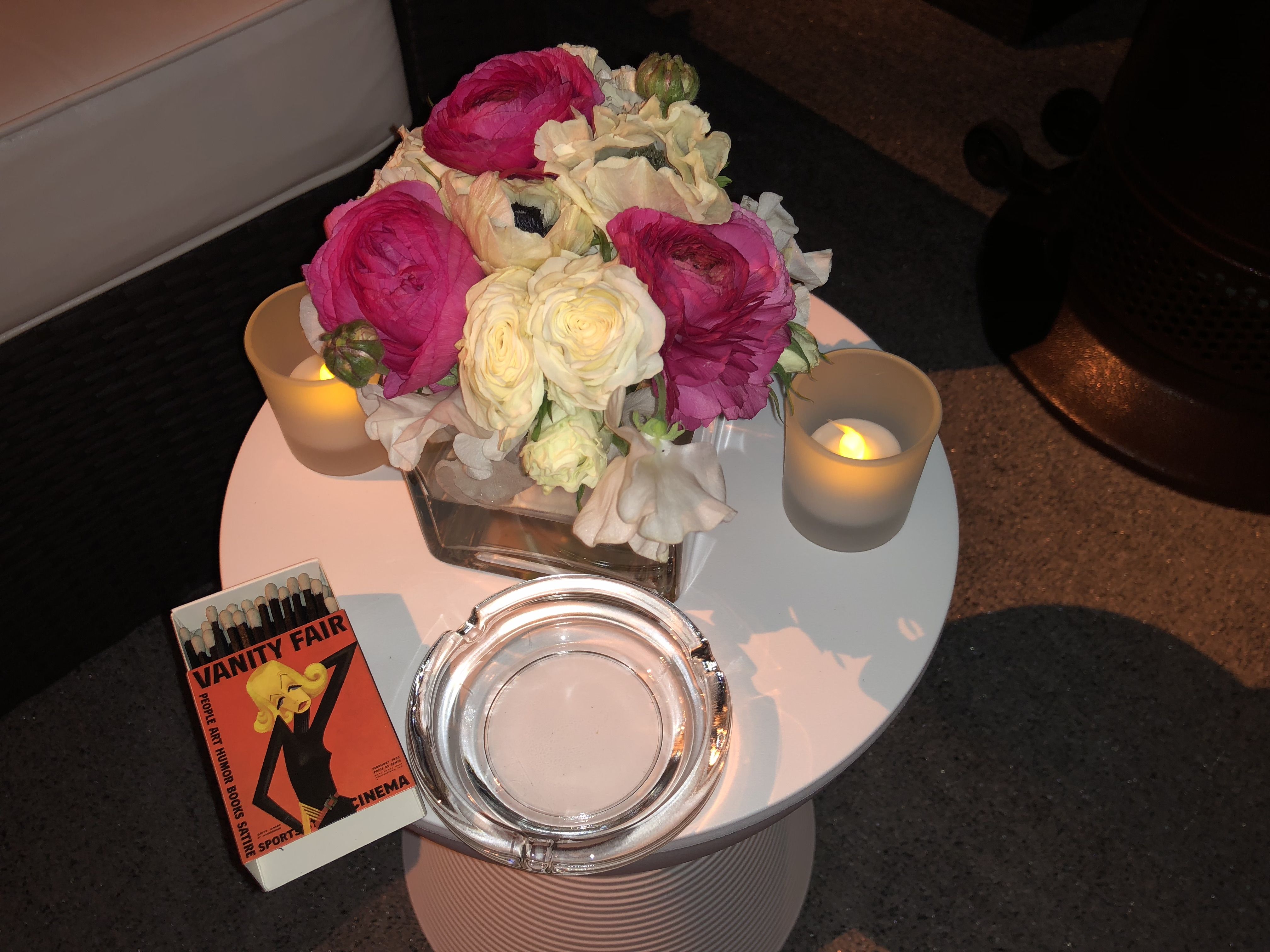 Smoking was allowed outdoors — it's been a while since I've seen souvenir matches. (Axios photo)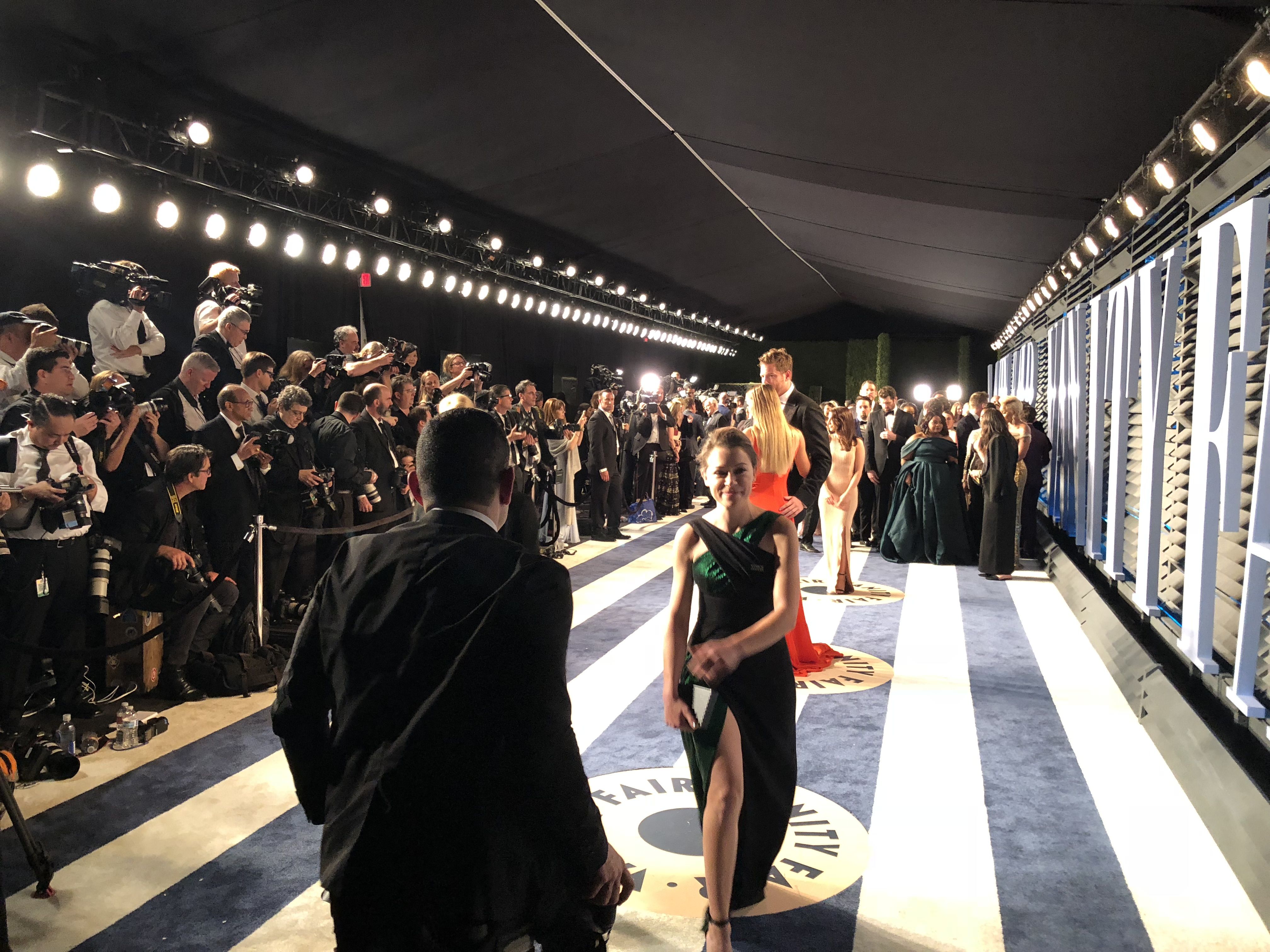 Later in the night, a backup blocked the carpet into the party as guests posed for the long line of photographers. (Axios photo)