Axios AM
July 31, 2022
🏖️ Happy Sunday, and enjoy the last day of July. Smart Brevity™ count: 1,089 words ... 4 mins. Edited by Jennifer Koons.
🗳️ Midterms are 100 days away.
😷 Situational awareness: President Biden tested positive for a rebound case of COVID after being treated with Paxlovid, his doctor said. Keep reading.
1 big thing: Biden success story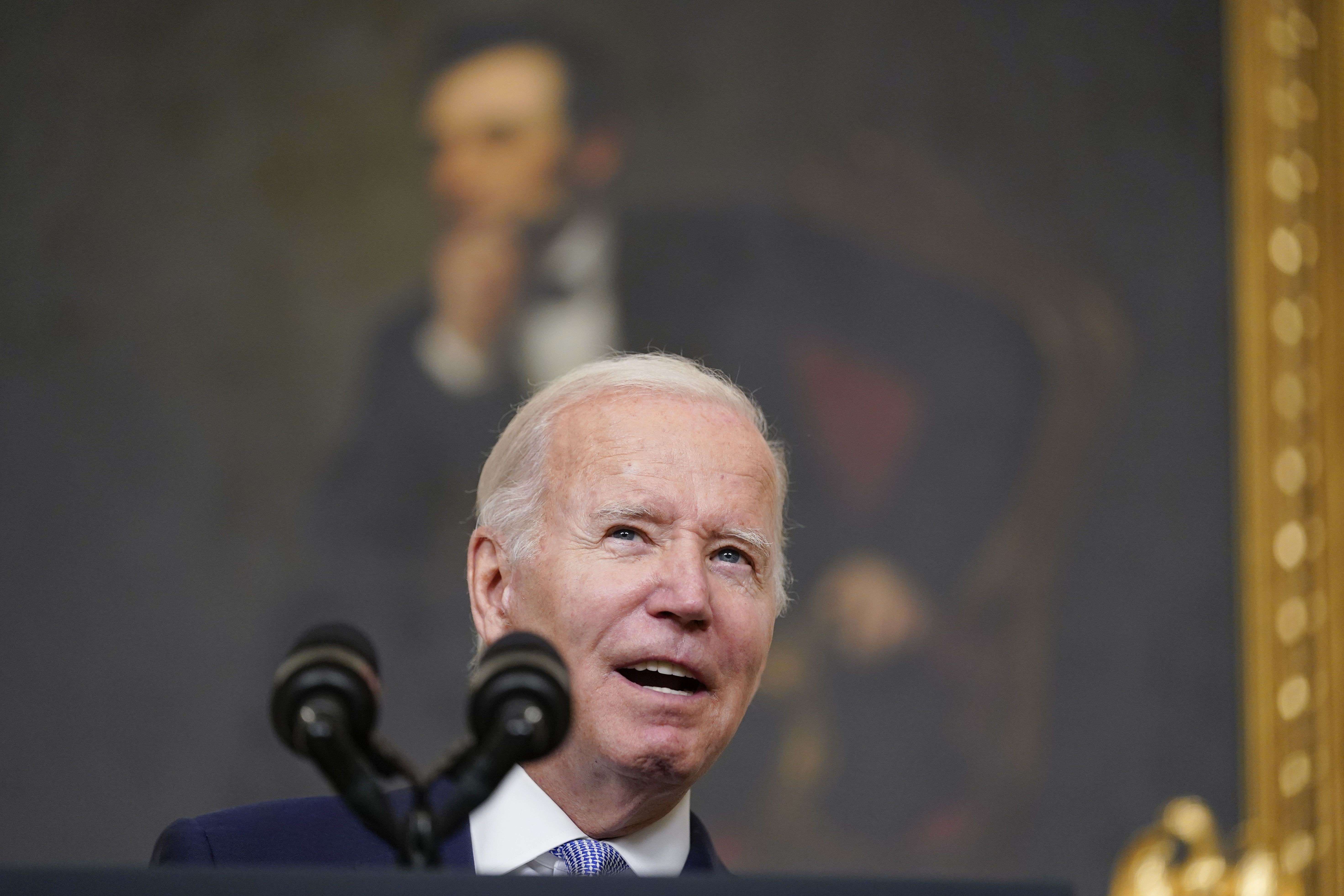 President Biden has slowly but substantially re-engineered significant parts of the American economy — achievements obscured by COVID, inflation and broad disenchantment. 
Why it matters: Love it or hate it, piece by piece, Biden has pumped billions into infrastructure projects, helped revive the domestic semiconductor industry, and accelerated U.S. viral research and vaccine production capabilities. He might be on the cusp of the biggest domestic clean-energy plan in U.S. history. 
Between the lines: Interestingly, it all has an America First twist — drilling more oil here ... fixing infrastructure here ... moving chip-making here ... increasing manufacturing jobs here ... creating vaccines here.
What's happening: Biden hasn't done a dazzling job explaining this to the public. And it's possible no amount of explaining can excite people when prices are soaring and viruses are spreading.
It's also clear his early spending binge helped exacerbate inflation — the overshadowing topic of the day. 
At the same time, the re-engineering of specific sectors is highly consequential — and expensive. Soak up the specifics: 
💭 Our thought bubble: These developments required bipartisanship — something Biden promised but gets little credit for, since these thin bands of Republican support look nothing like traditional bipartisanship.
The bottom line: Not only did Biden land these economic measures and a gun-c0ntrol bill, but same-sex marriage protection is getting close — baby steps, but in a once unthinkable direction.
2. 📊 Biden confidant: "We are Reagan"
"We are Reagan," a top Biden confidant told me. "We had a big plan. We are getting it in place."
Why it matters: The White House contends President Biden isn't catching lucky breaks, but playing the long game with his "bottom up, middle out" economic approach.
Biden allies point to a Washington Post-ABC News poll from August 1982, with the headline: "Reagan Should Not Seek Second Term, Majority Believes." 58% of those polled said he shouldn't run again.
Reagan's midterm-summer doldrums echo a poll out Friday from USA Today and Suffolk University (graphic above): Two-thirds of voters said they don't want either Biden or former President Trump to run again.
🥊 Just over two years after that Post poll, Reagan won 49 states and got the most electoral votes of any presidential candidate ever.
🧠 Reality check: Biden's inner circle may think he's Reagan. But a parade of polls show voters want him to move aside.
Editor's note: This version corrects the name of Suffolk University.
3. Axios interviews: House wants more security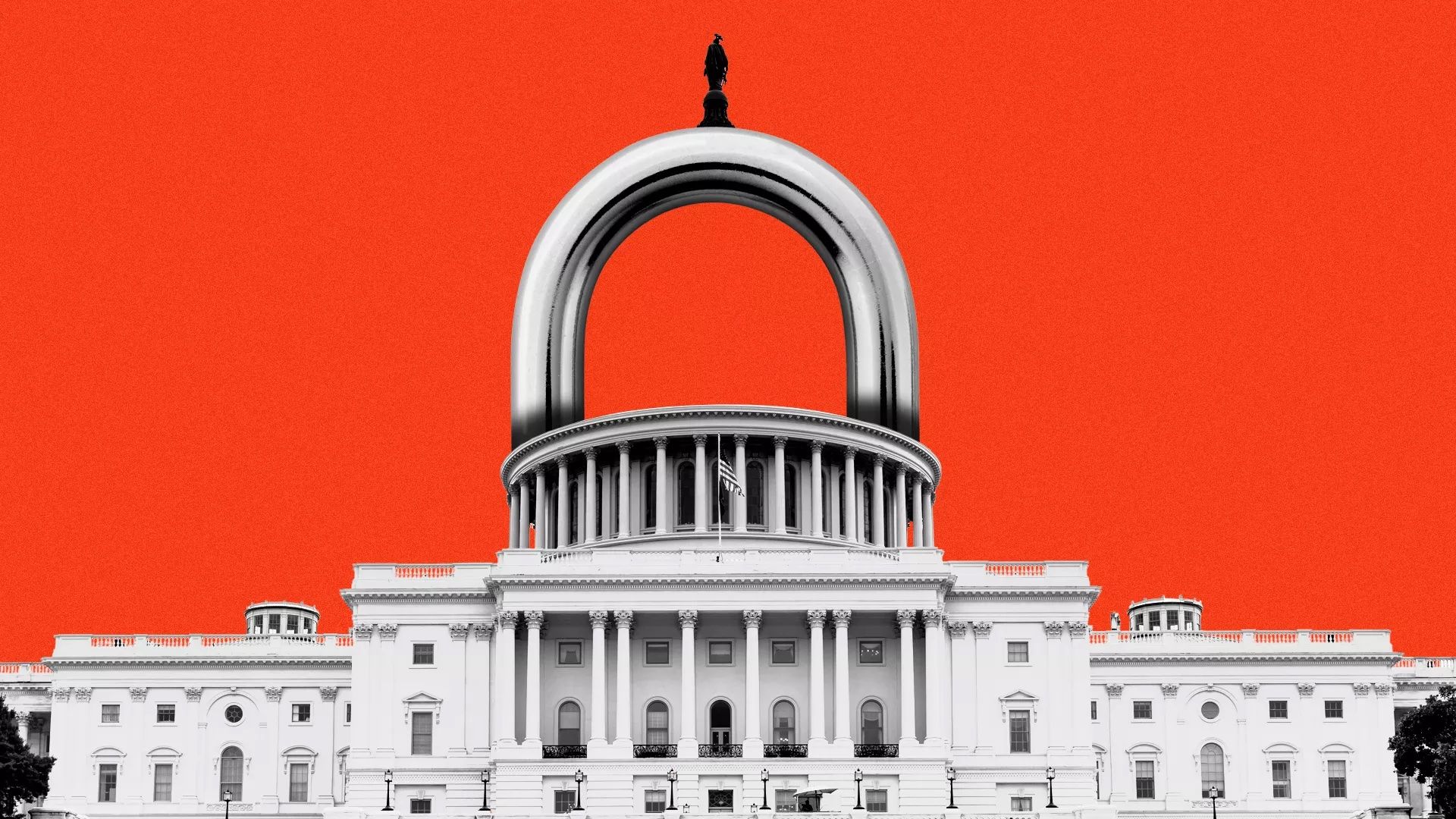 A series of security breakdowns have rattled members of Congress and prompted Capitol officials to shore up lawmakers' security. But high-profile members tell Axios' Andrew Solender that more must be done.
Why it matters: Threats against lawmakers have risen precipitously. Many members are still reeling from the violence of the Jan. 6 attack.
The House sergeant-at-arms on Wednesday announced plans to cover the costs of security upgrades to members' homes.
That came just weeks after a man was arrested for threatening Rep. Pramila Jayapal (D-Wash.) outside her home while armed with a handgun.
Rep. Lee Zeldin (R-N.Y.), who's running for New York governor, was attacked July 21 by a man holding a sharp object at a campaign event.
Rep. Tim Ryan (D-Ohio), who chairs an appropriations subcommittee that oversees the Capitol Police, told Axios: "The threats are real, the increases have been unbelievable. ... Lot of wild cats out there."
Jayapal told Axios: "I think we need a lot more. ... I've learned a lot from going through this myself."
After she was threatened outside her home, she said, she received an assessment that recommended $50,000-$60,000 in security upgrades.
Rep. Alexandria Ocasio-Cortez (D-N.Y.), who gets lots of death threats, wants a fundamental overhaul in member security.
"If you're on a certain committee, if you have a certain [leadership] title, your security is already taken care of," she told Axios. "But increasingly we are having … rank-and-file members — not just me, but many others — who are subject to increasing threats."
4. 📷 1,000 words: Picture of hope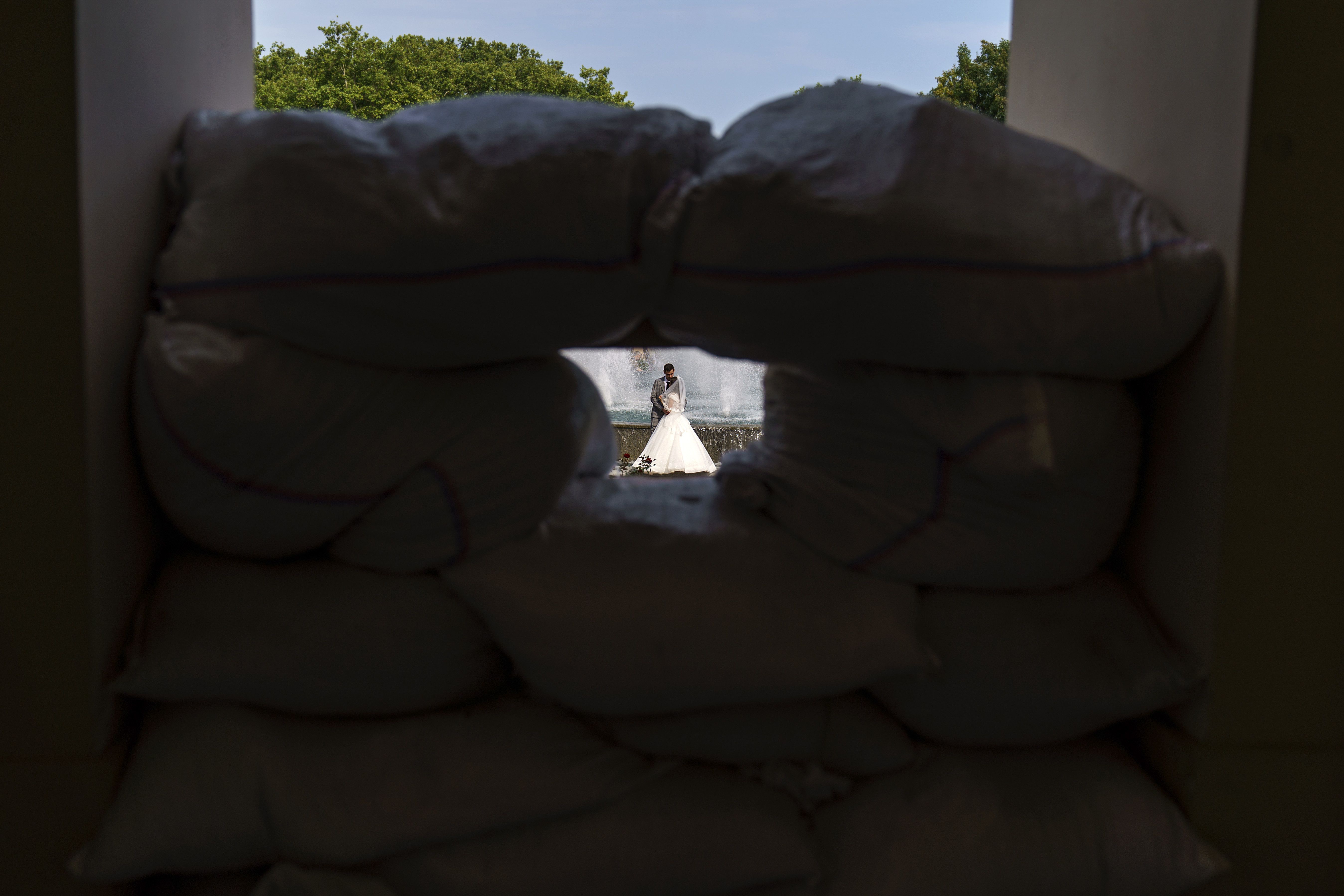 In Odesa, Ukraine, Maria and Oleh Berest embrace while posing Friday by a fountain on their wedding day, as sandbags fortify the opera house.
5. Floods engulf some of America's poorest counties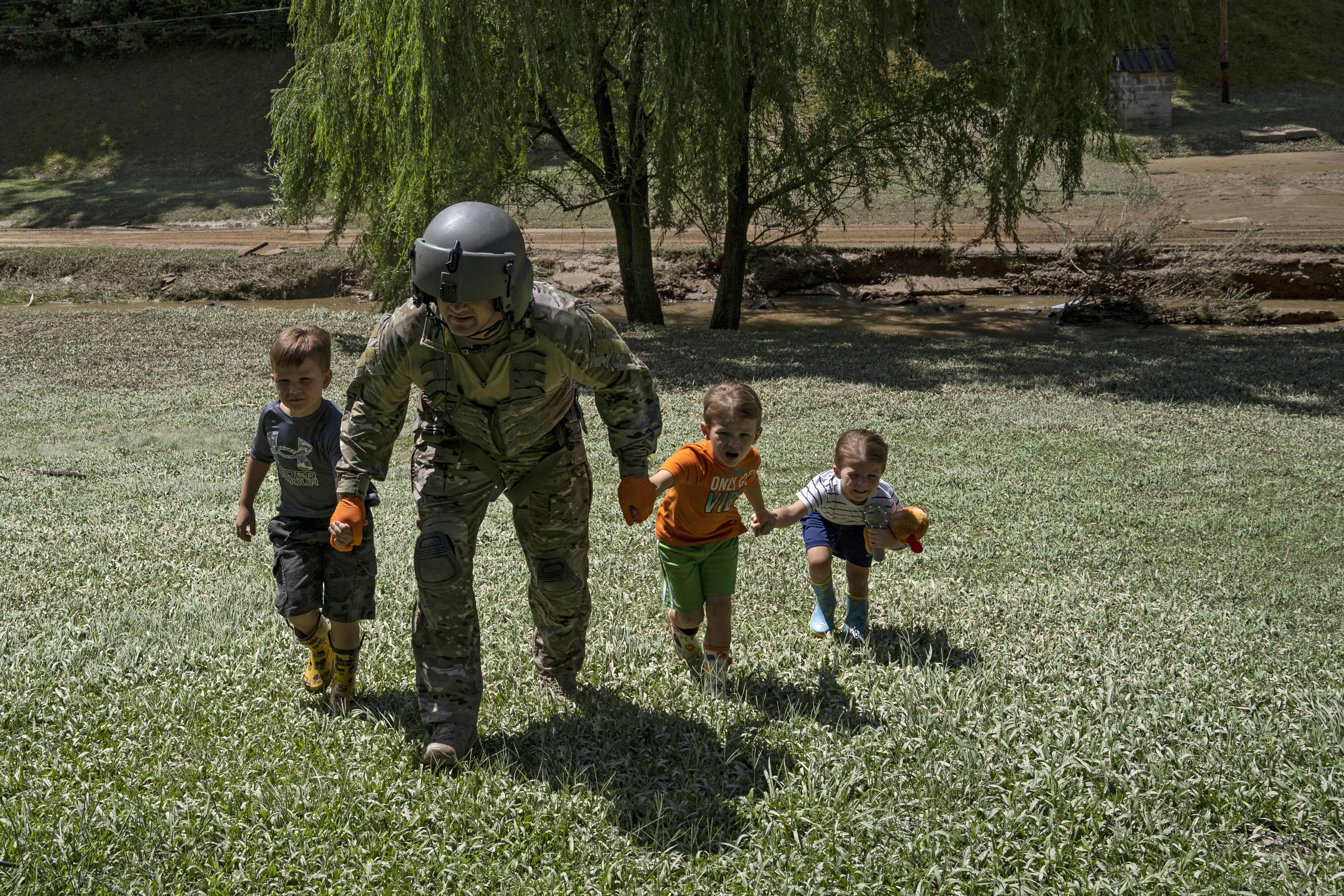 In Breathitt County, Ky., yesterday, Command Sgt. Maj. Tim Lewis of the Kentucky National Guard escorts three boys to a helicopter for evacuation from an area inundated by floodwater.
At least 25 people have died — including four children — in Bluegrass State flooding, Gov. Andy Beshear said. He said the number would likely rise significantly, and it could take weeks to find all the victims.
The fast-rising water devastated a part of the state that includes seven of America's 100 poorest counties, AP reports.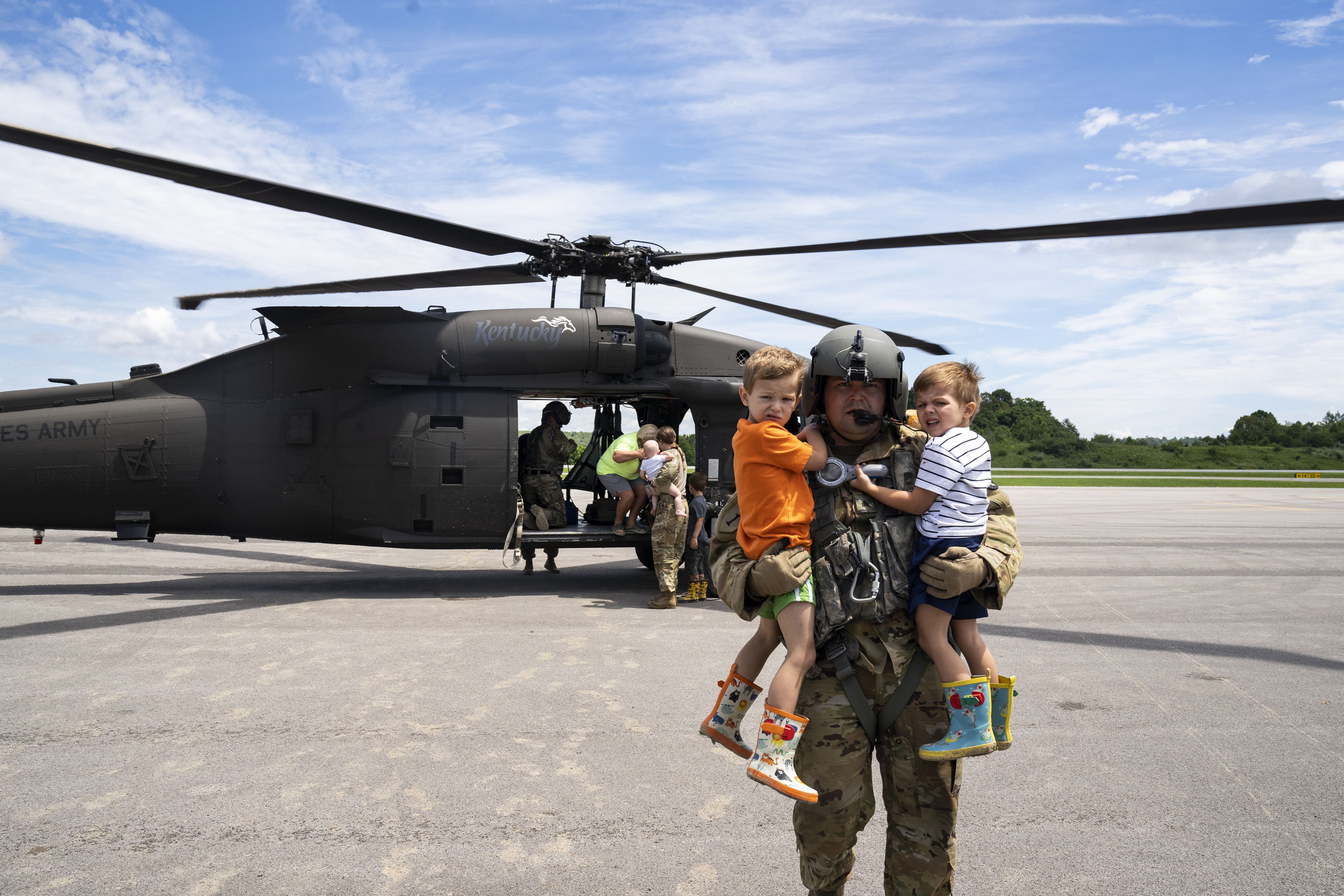 In Hazard, Ky., National Guard Sgt. Thorin Brant carries two of the kids to safety. You can see the third at the chopper's door.
Crews have made more than 1,200 rescues from helicopters and boats.
6. 🎥 1 screen thing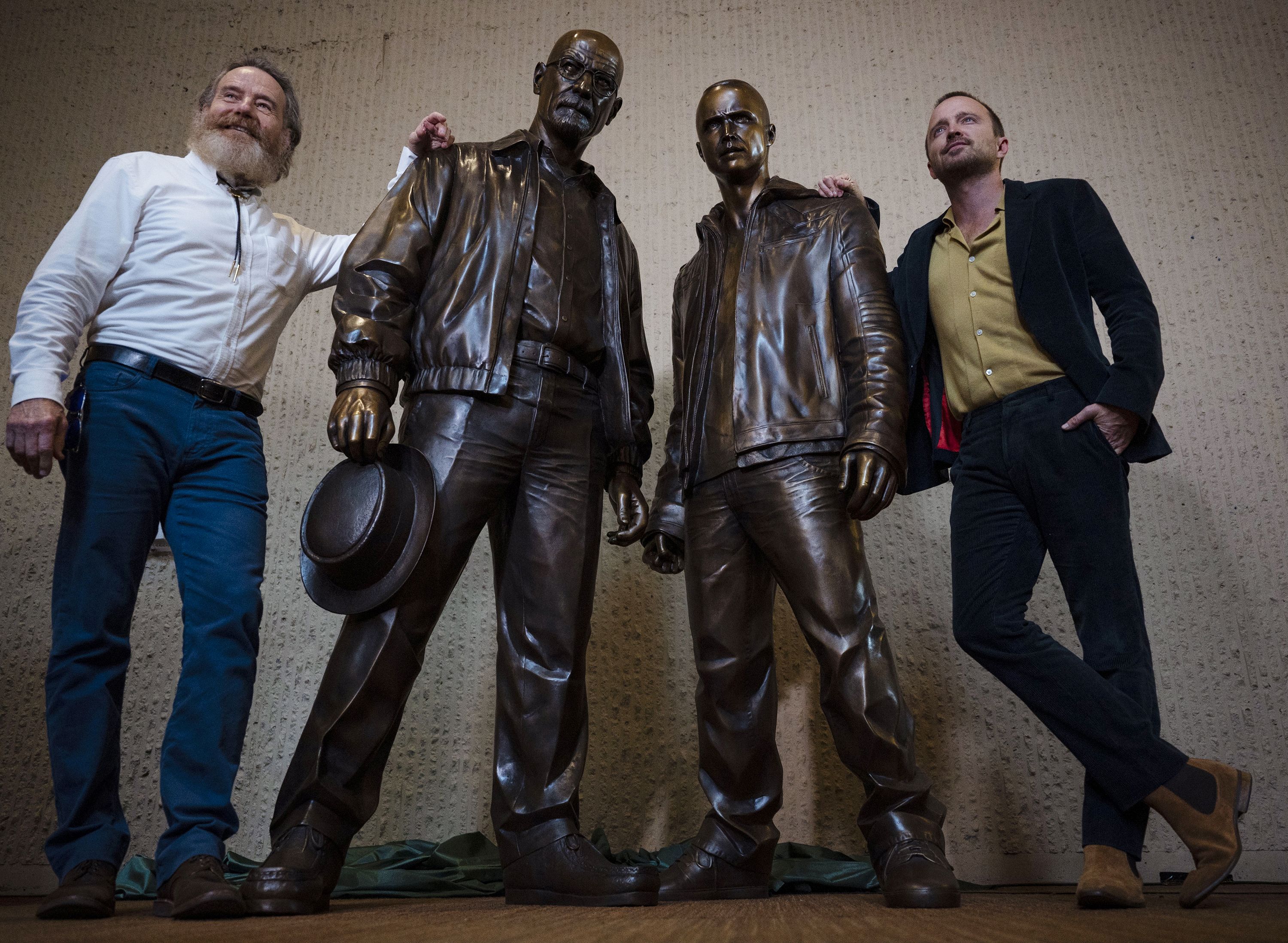 Bryan Cranston (left) and Aaron Paul pose for photos next to bronze statues of their "Breaking Bad" characters (Walter White and Jesse Pinkman) in Albuquerque, N.M., where much of the series was filmed.
Go deeper: "Breaking Bad bike tour of Albuquerque.
📬 Invite your friends to sign up here for their daily essentials — Axios AM, PM and Finish Line.