Axios AM
April 12, 2021
☕ Good Monday morning. Smart Brevity™ count: 1,185 words ... 4½ minutes.
1 big thing: Warning signs of a longer pandemic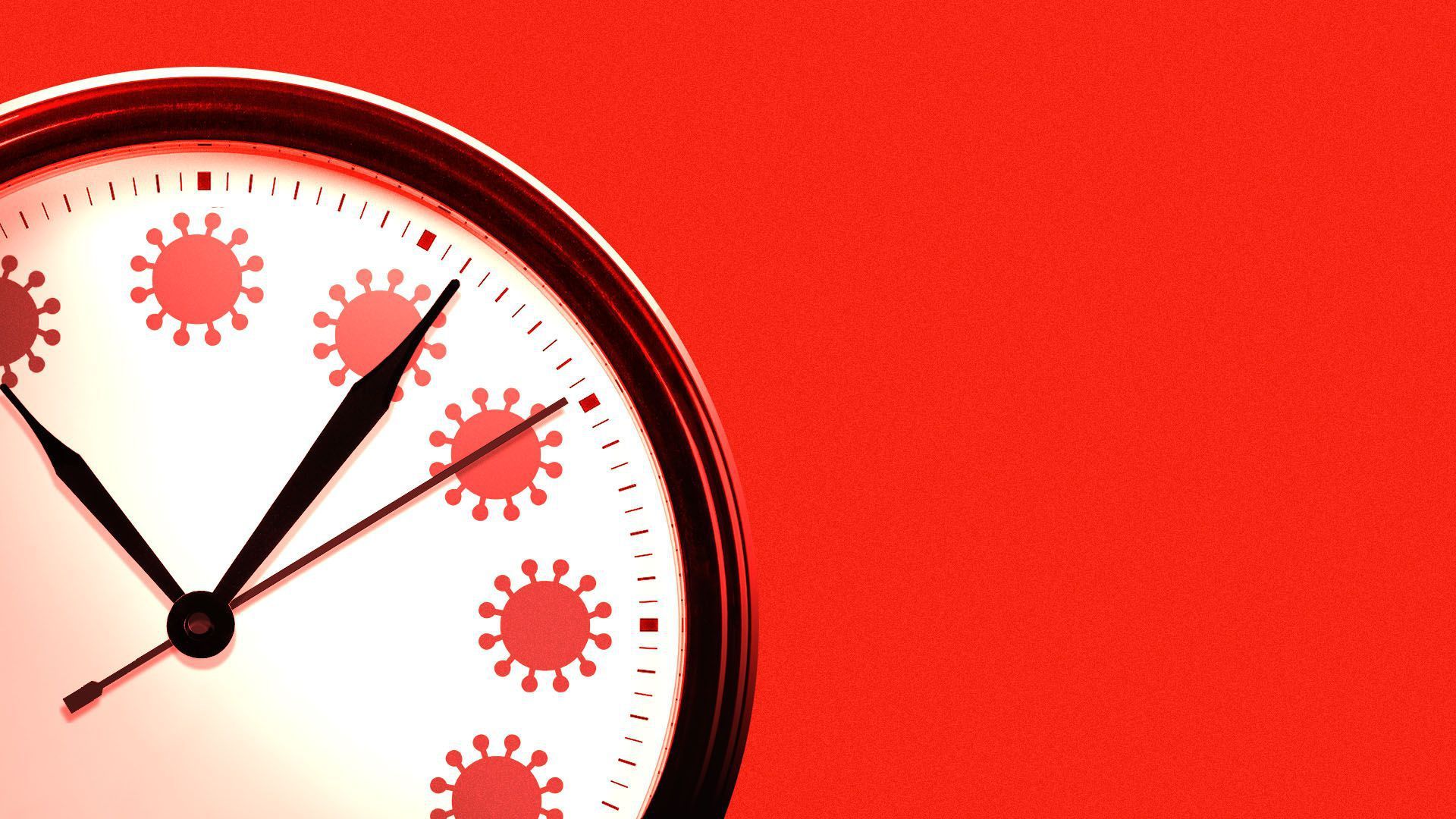 All the things that could prolong the COVID pandemic are playing out right in front of our eyes, Axios health care editor Sam Baker writes.
Why it matters: Although the pace of vaccinations is still strong, experts fear it's about to slow down. In some parts of the country, particularly the South, demand for shots has already dropped.
Here's a preview of what our future could hold if the vaccination push loses steam:
Variants are beginning to infect more kids, even as schools are on the fast track to reopening, making the pandemic "a brand new ball game," as University of Minnesota epidemiologist Michael Osterholm put it.
New research confirms that our existing vaccines don't work as well against the South African variant.
The U.K. variant is driving another surge in Michigan, and Gov. Gretchen Whitmer has resisted reimposing lockdown measures.
What's next: If we don't control the virus well enough, we could spend years living through new variants — some of which might be more deadly, and some of which might be more resistant to vaccines.
2. CEOs plan $$$ threats to lawmakers over voting laws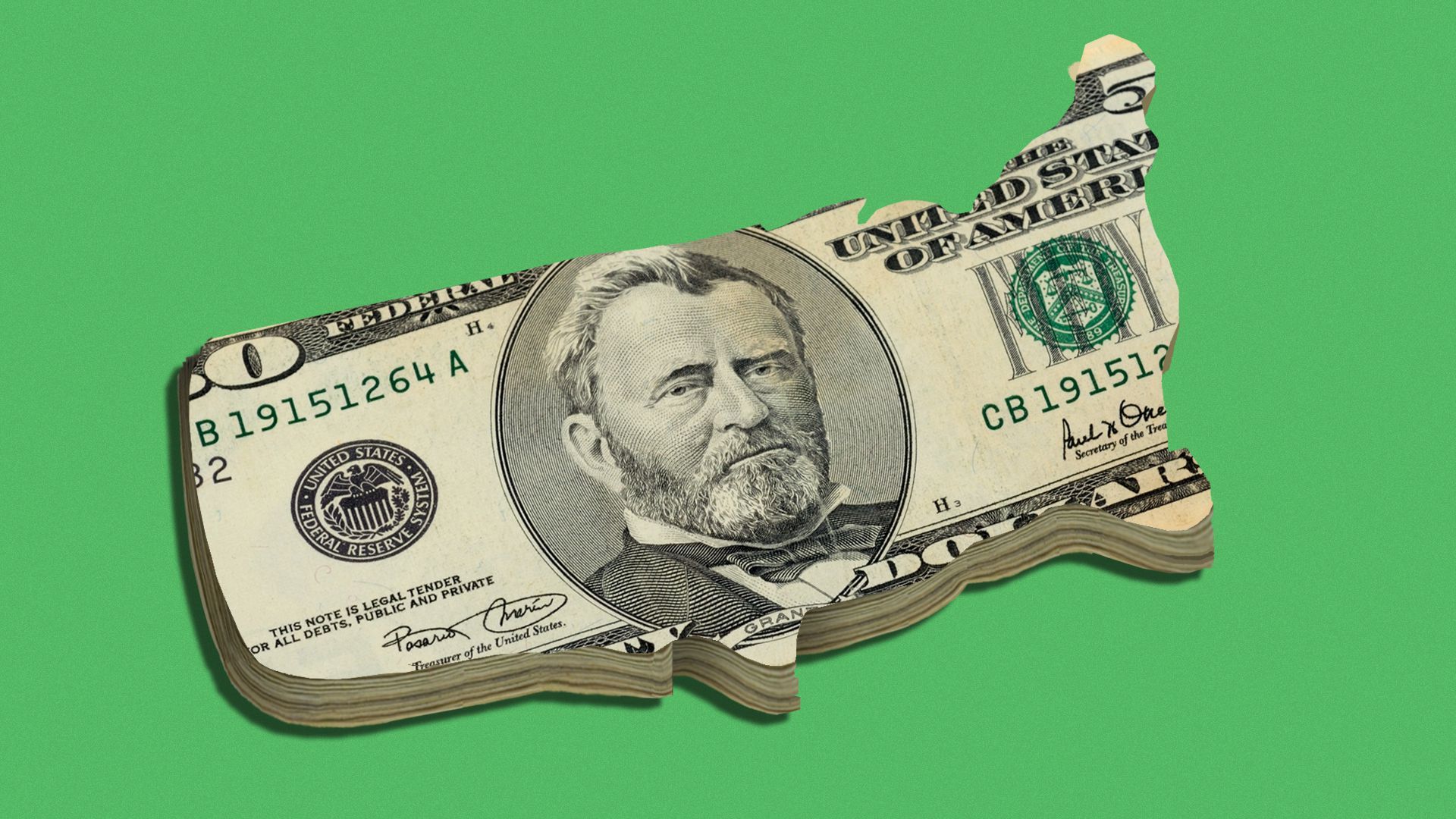 Top CEOs plan to get dramatically tougher on state legislators over proposed new restrictions on voting:
After a weekend Zoom summit, the CEOs are threatening to withhold campaign contributions — and to punish states by yanking investments in factories, stadiums and other lucrative projects.
The call included a long list of business luminaries, including James Murdoch, Ken Chenault, Ken Frazier, LinkedIn co-founder Reid Hoffman, Levi Strauss CEO Chip Bergh, Atlanta Falcons owner Arthur Blank, and executives of Delta, United and American Airlines.
Why it matters: After a slow response to Georgia's new limits, corporate America is suddenly making voting access a foremost issue — and is going beyond words with sweeping economic threats.
Saturday's historic Zoom summit was organized by Professor Jeffrey Sonnenfeld of Yale School of Management, who told me they "fortified each other": "There was no sense of fear."
The call included 90 business leaders, plus 30 other experts and aides.
A post-summit statement said: "CEOs who participated in a live poll indicated they will re-evaluate donations to candidates supporting bills that restrict voting rights and many would reconsider investments in states which act upon such proposals."
3. 💰 CEO pay surges in pandemic
Median pay for CEOs of the largest U.S. public companies hit $13.7 million last year, up from $12.8 million the year before, a Wall Street Journal analysis found (subscription).
Pay rose for 64% (206) of the 322 CEOs in the Journal study.
"The median raise was nearly 15%."
Between the lines: "Salary cuts CEOs took at the depths of the crisis had little effect," The Journal reports. "The stock market's rebound boosted what top executives took home because much of their compensation comes in the form of equity."
4. New tension in Minnesota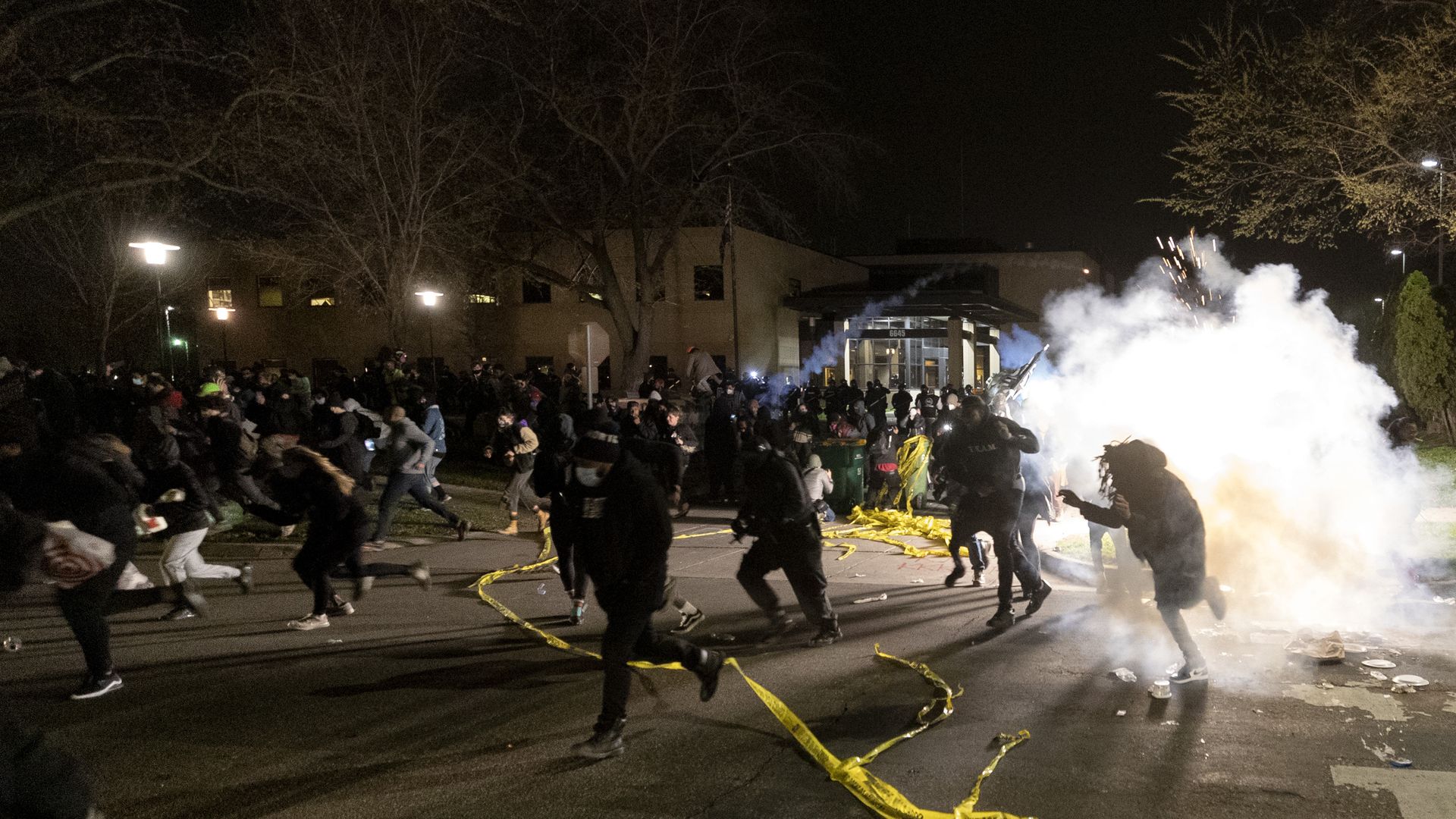 The fatal shooting of a Black man by police during a traffic stop in Brooklyn Center, Minn. — 10 miles from the Chauvin trial — sparked a night of unrest, Axios Twin Cities authors Torey Van Oot and Nick Halter report.
A stand-off between law enforcement and protesters in the suburb continued late into the night, as police in protective gear deployed tear gas after the crowd ignored orders to disperse outside the station.
The National Guard was dispatched.
Brooklyn Center police said that after determining the driver had an outstanding warrant, police tried to arrest the driver. The driver reentered the vehicle and drove away, the police said.
What we know: Relatives identified the man as 20-year-old Daunte Wright, MPR News reports. They said he was going to get his car washed when he was pulled over, and that he called his mother during the stop.
5. Scoop: White House targets McConnell, McCarthy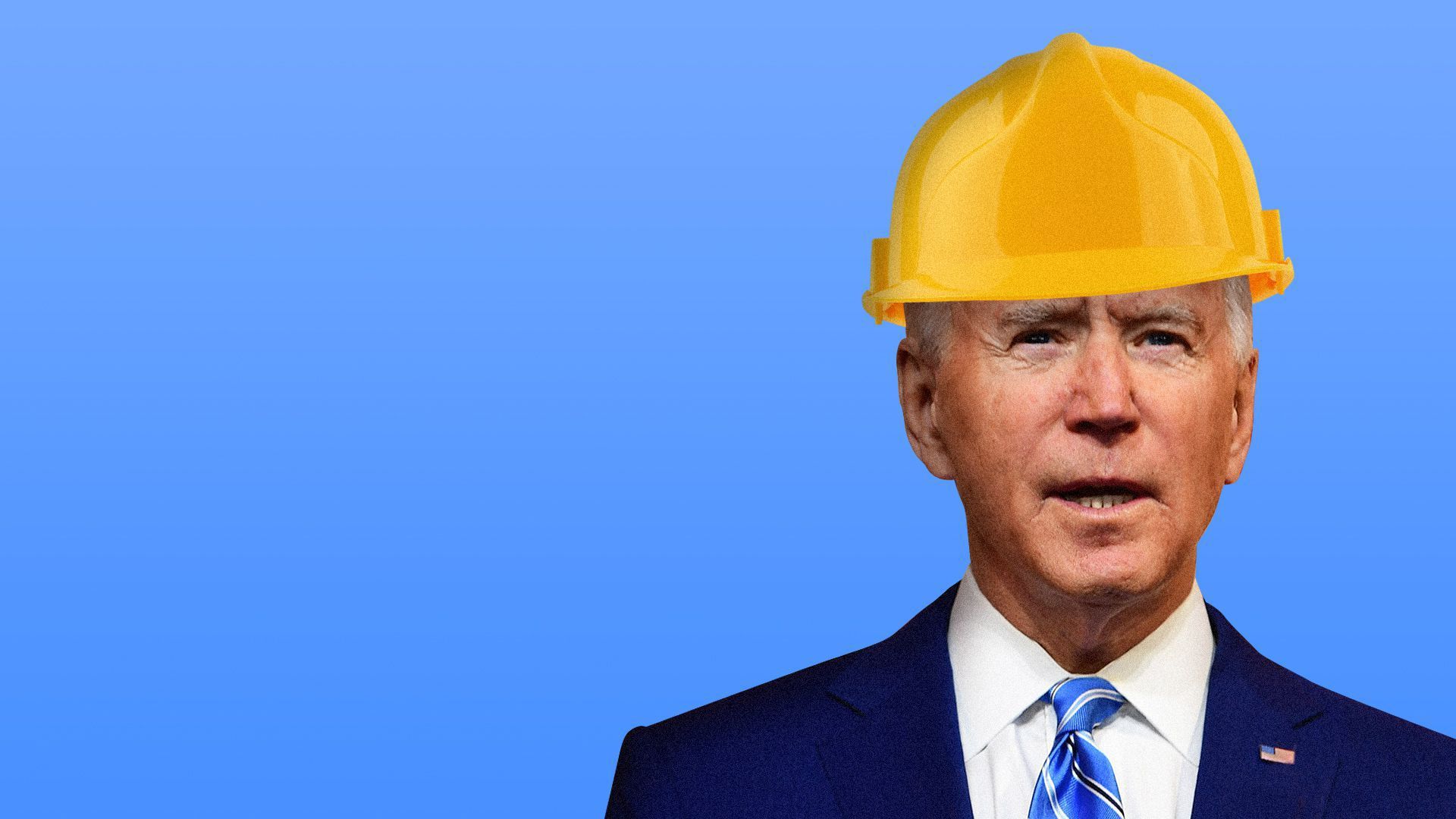 The White House is selling President Biden's $2.2 trillion infrastructure plan by projecting how much it will help each state — starting with Kentucky and California, Axios' Sarah Mucha reports.
Why it matters: Tagging the homes of Senate Minority Leader Mitch McConnell (Ky.) and House Minority Leader Kevin McCarthy (Calif.) puts them on the defensive — and warns other Republicans they'll have to explain their votes on this bridge or that highway.
Republicans plan their own offensive, Jonathan Swan reports:
"Described as both a 'jobs' plan and an 'infrastructure' plan, the proposal undermines both," reads a memo from the Senate Republican Conference. "'Biden's Partisan, Job-Crushing Slush Fund' spends just 5% of the total $2.7 trillion on roads and bridges."
The big picture: The House and Senate are coming back from recess today for a busy session, as Democrats work to pass the president's infrastructure bill — or at least "make real progress" — by Memorial Day.
One White House tactic: Publishing report cards for each of the 50 states outlining the "cost of inaction" on the package.
6. First look: Top execs align against Biden hike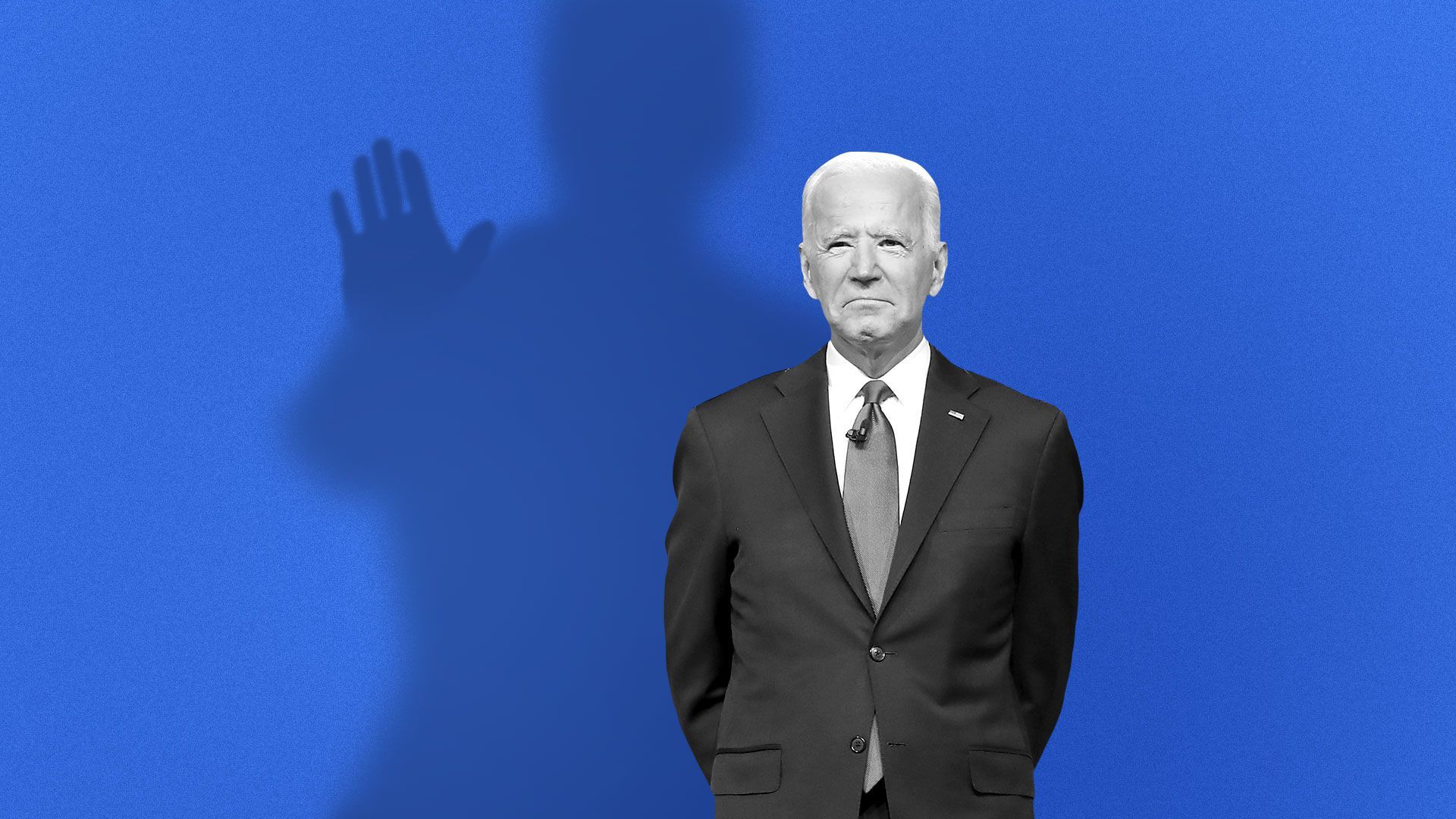 The Business Roundtable today will release a survey in which 98% of 178 CEOs polled said that increasing the corporate tax rate from 21% to 28%, as President Biden proposed, would have a "moderately" to "very" significant adverse effect on their company's competitiveness.
75% of CEOs said an increased tax burden on U.S. companies would negatively affect investments in R&D and innovation.
71% of CEOs said it would negatively affect their ability to hire.
Nearly two-thirds said it would result in slower wage growth for U.S. workers.
BRT President & CEO Joshua Bolten: "This survey tells us that increasing taxes on America's largest job creators would lead to a reduced ability to hire Americans, slower wage growth for workers, and reduced investments in research and development — all key components needed for a robust economic recovery."
7. Exclusive: Hawley unveils "trust-busting"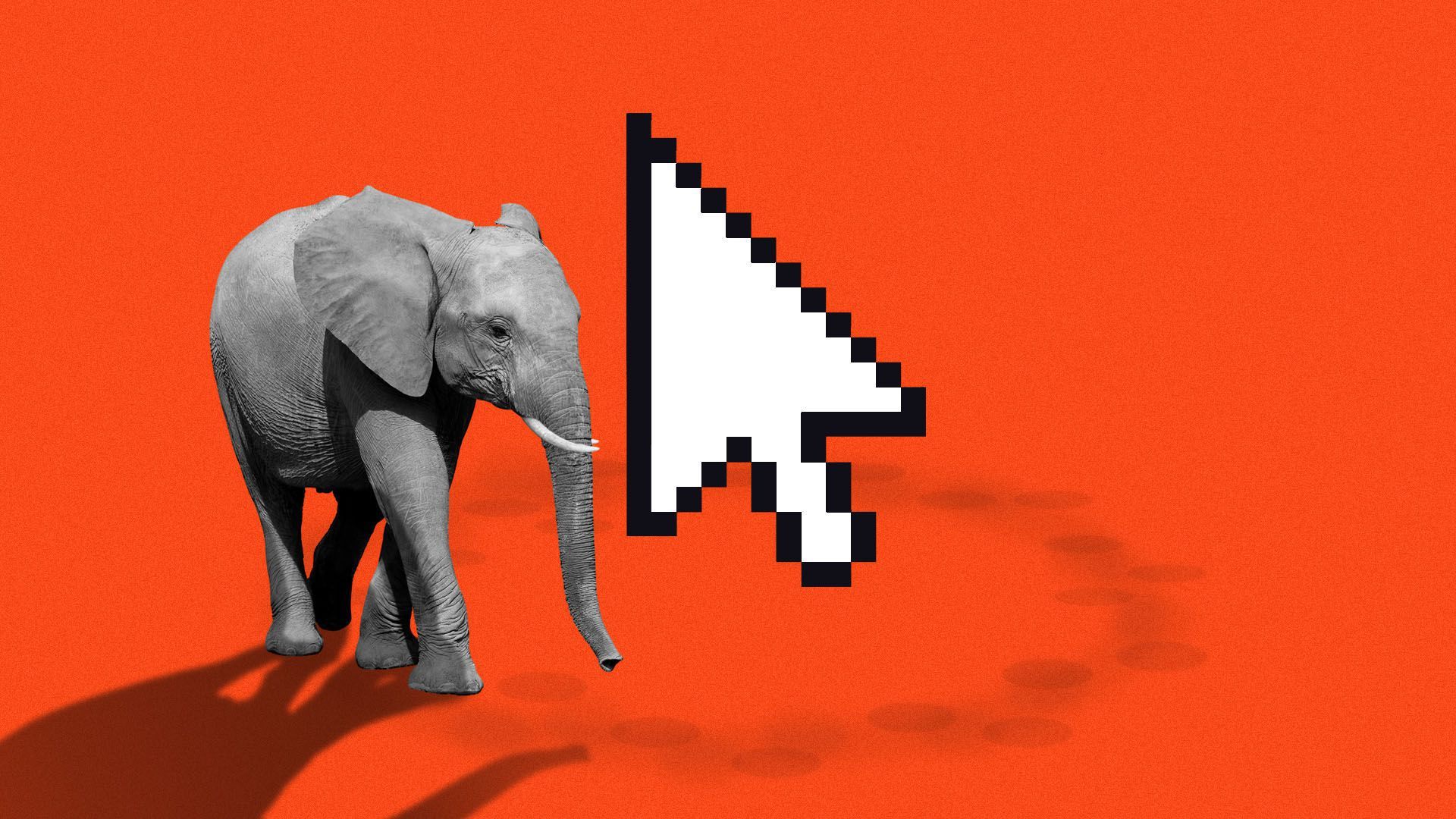 Corporate giants would be barred from acquisitions, and century-old antitrust laws would get sharper teeth, under a "Trust-Busting for the Twenty-First Century Act" that Sen. Josh Hawley (R-Mo.) shared exclusively with Axios.
"This country and this government shouldn't be run by a few mega-corporations," Hawley told me in an interview.
Why it matters, from Axios' Scott Rosenberg and Ashley Gold: Hawley, a possible 2024 presidential candidate, is among the Senate's most conservative members. But his attack on corporate power shows the depth of Republican anger at what they see as "censorship" by Big Tech.
Between the lines: Hawley's plan is more than a salvo against Silicon Valley. Its rules on mergers would cover dozens of U.S. giants in virtually every economic sector, from banking and health to retail and media.
8. Millennials make real-estate move
How's this for a fun fact? The oldest millennials are turning 40 this year.
And after years as the "renter generation," they're ready to buy.
About 5 million millennials turn 30 in 2021, Axios' Brianna Crane writes.
This wave of new buyers will shape the market for years to come.
Where they're going: Millennials are leaving big cities and heading west or south. Migration patterns, according to SmartAsset, show five of the 10 most popular states among millennials have no income tax.
9. Sneak peek ... Pelosi: "Politics is every minute of every day"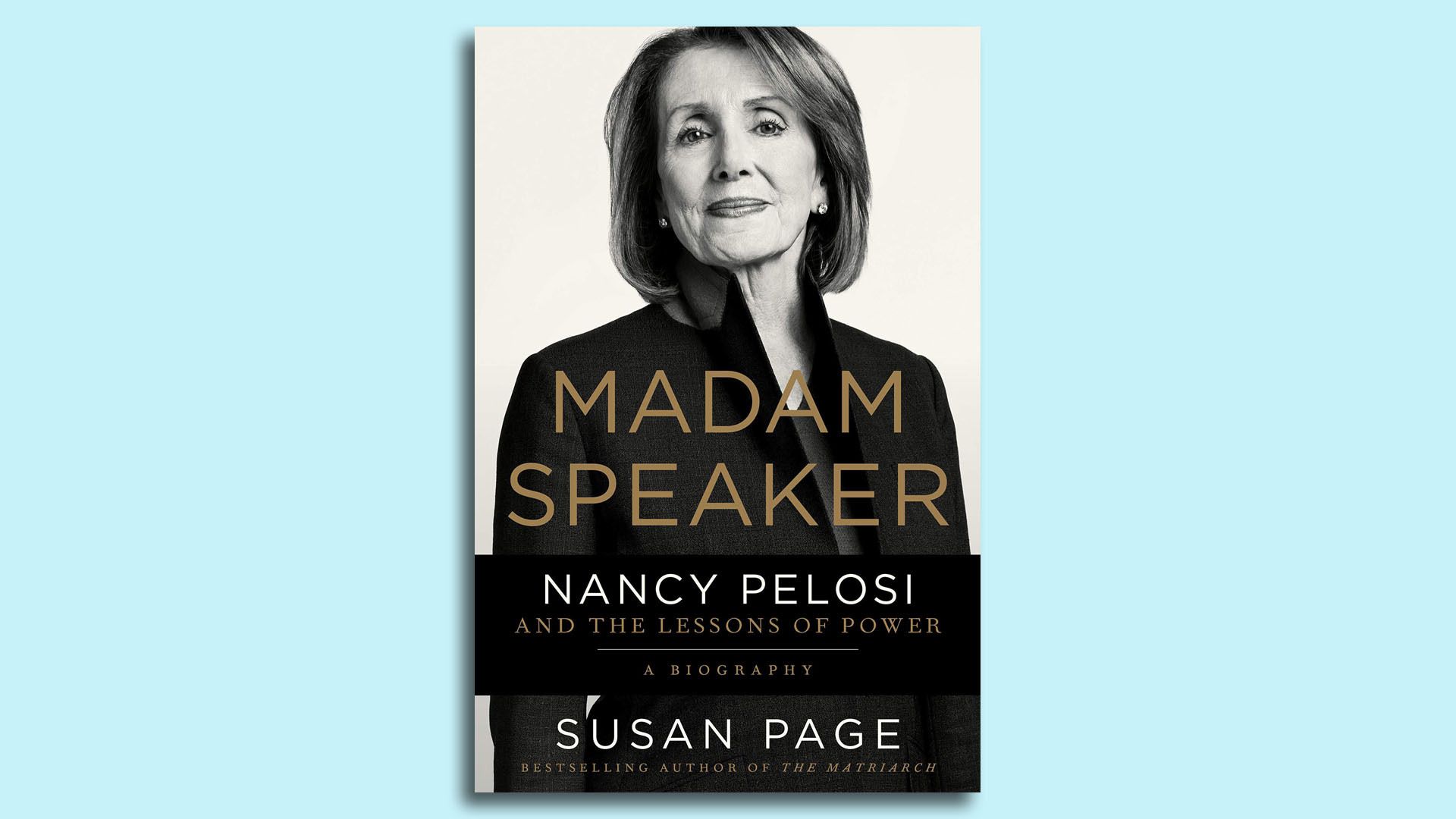 Susan Page, USA Today's Washington bureau chief, conducted 10 interviews with Speaker Pelosi for a biography, "Madam Speaker: Nancy Pelosi and the Lessons of Power," that's out April 20.
A taste for Axios AM readers:
Pelosi unloads on the Squad, at one point adopting a child-like voice when discussing Rep. Alexandria Ocasio-Cortez, and offers the Squad this blunt advice: "You're not a one-person show. This is the Congress of the United States."
Pelosi scoffs at President Obama for not being able to deliver his home state votes for Obamacare — "Why are we having a problem with Illinois?" — and bristles at Obama getting sole credit for the deals she got through Congress.
The speaker said she learned the art of politics from her father, Baltimore Mayor Thomas D'Alesandro: "What I learned from my father was everything ... I breathed it in ... Politics is every minute of every day. It is part of you."
10. ⛳ 1 swing thing: An Augusta first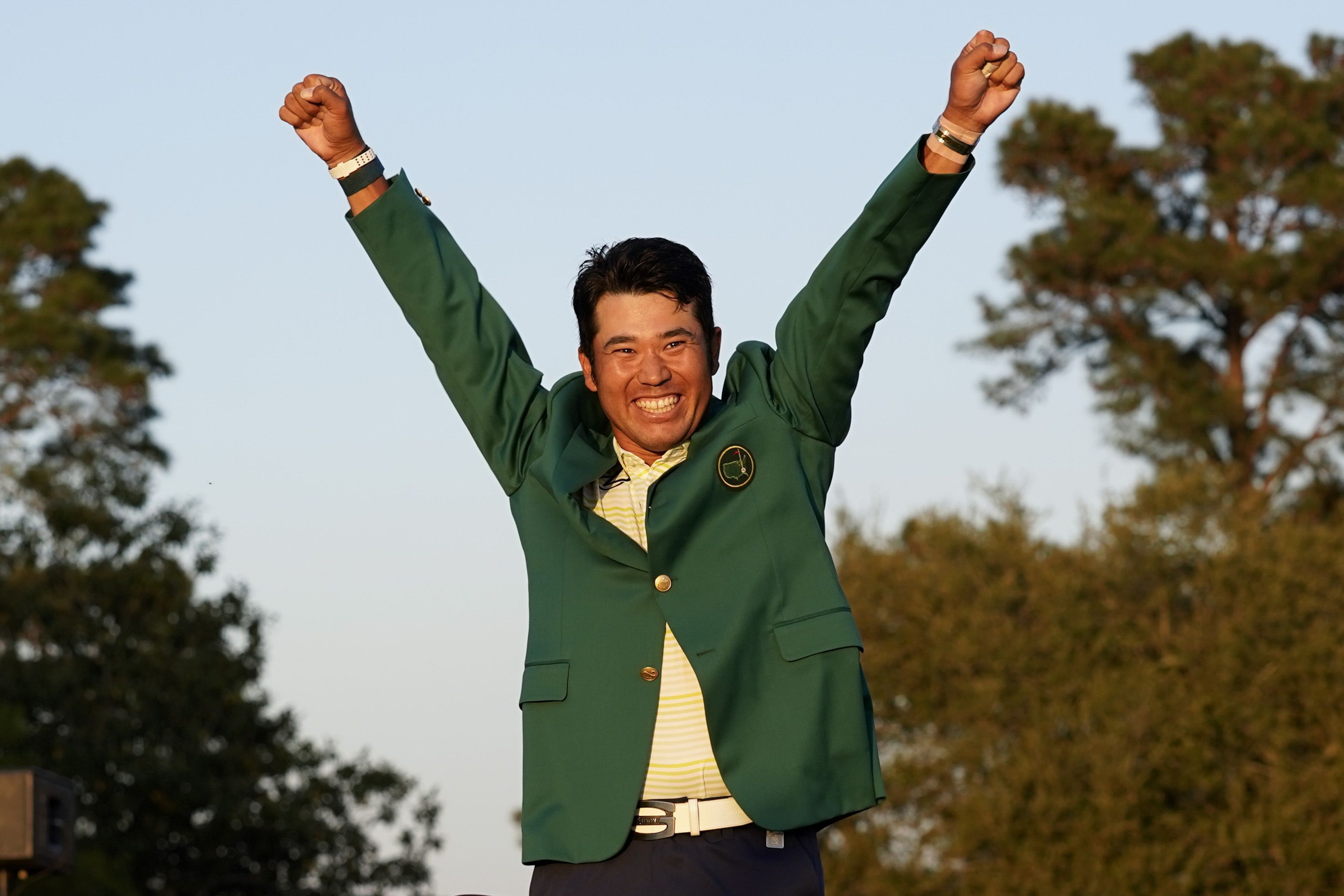 Hideki Matsuyama, 29, after becoming the first Masters champion from golf-mad Japan, and Japan's first man to win a golf major:
It's thrilling to think that there are a lot of youngsters in Japan watching today ... Hopefully in five, 10 years, when they get a little older, hopefully some of them will be competing on the world stage. But I still have a lot of years left, so they are going to have to compete against me.
💡 Axios AM is written in Smart Brevity®. Learn how your team can communicate in the same smart, clear style with Axios HQ.