Axios AM
December 11, 2018
🏖️ Good Tuesday morning. My thanks to Jim VandeHei and Justin Green for letting me drop off the grid in Miami for a couple of days. Feel great, and am excited to be back.
D.C. readers: You're invited! HHS Secretary Alex Azar will join me tomorrow at 8 a.m. for a conversation about the future of health care that includes Senate health committee chairman Lamar Alexander (R-Tenn.), Sen. Tim Kaine (D-Va.) and Rep. Seth Moulton (D-Mass.). RSVP here. 
1 big thing: Trump's "reality tremor"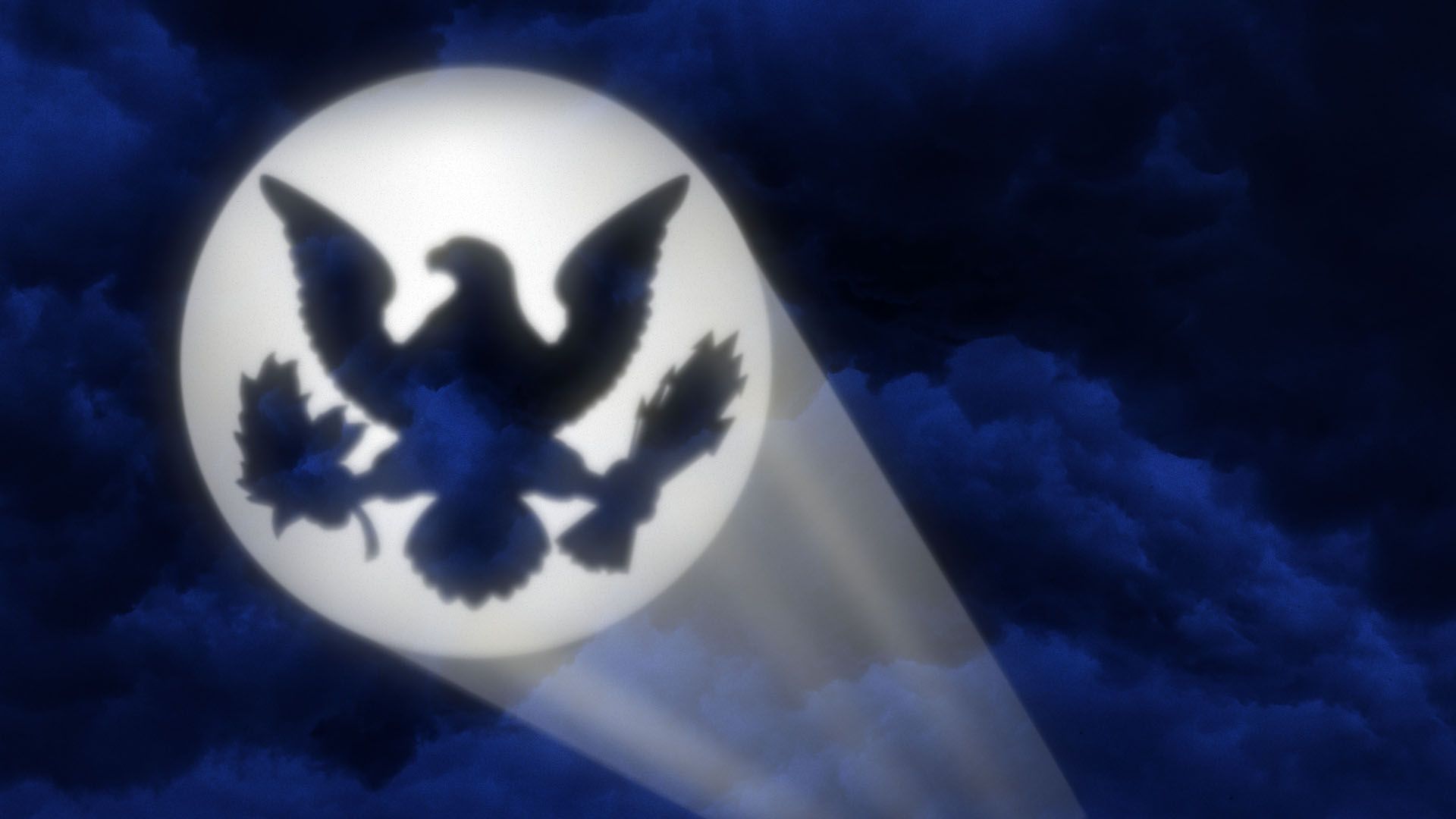 Last week's stunning court filings detonated what one official calls a "reality tremor" that has White House officials and key allies increasingly aware of President Trump's rising legal and political vulnerability.
Some top officials are suddenly much more attuned to the political fallout from the Mueller investigation and are growing more anxious about Trump's re-election prospects, according to people close to the president.
And on the outside, some hardcore Trump allies — who have mostly accepted his denials about Robert Mueller — were rattled by the specificity of the Friday night revelations by the special counsel and by federal prosecutors.
One Trump loyalist said after a day of conversation with "hardcore MAGA [Make America Great Again] online influencers": "These are the people most predisposed to believing the 'witch hunt' rhetoric, but they are now expressing real concerns."
Even these diehards "start looking at the legal stuff and have a hard time dismissing it all," the loyalist said.
"I think SDNY [the Southern District of New York, where prosecutors said Trump directed Michael Cohen to make hush-money payments to women] has changed people's perceptions. ... That's viewed as a greater potential threat to Trump directly than Mueller. 'Collusion' is still met with eye rolls."
"And even MAGA loyalists are asking why Trump feels the need to go on Twitter with bizarre legal explanations that don't seem to help."
AP reported: "For some Republicans, the implication that the president may have directed a campaign finance violation ... could foreshadow a true turning point in the Republican relationship ... when ... Mueller releases his report."
This new recognition has made outside political savvy one of the top criteria in the frenetic search for the next White House chief of staff after the rejection over the weekend by Nick Ayers.
One person involved in the conversations said the White House is looking for a political pro who speaks the language of modern campaigns, and can help focus the administration's message.
That's why David Bossie, deputy campaign manager in 2016, is making a new push for the job.
Rep. Mark Meadows (R-N.C.), chairman of the conservative House Freedom Caucus, confirmed Sunday's scoop by Axios that Trump is considering him: "The president has a good list of candidates. I'm honored to be one of those."
2. Following Trump lead, Republicans avoid "climate change"
Republican lawmakers in the Trump era are talking about climate change far less than they used to, while Democratic mentions have spiked to new highs, according to an analysis by public affairs software company Quorum.
Why it matters, from Axios' Neal Rothschild: The chasm — measured by the number of floor statements, press releases and social media posts that mention climate change — is growing.
And it's happening as new scientific reports and extreme weather events are drawing new attention to the issue.
3. Dollar stores thrive in distressed pockets of America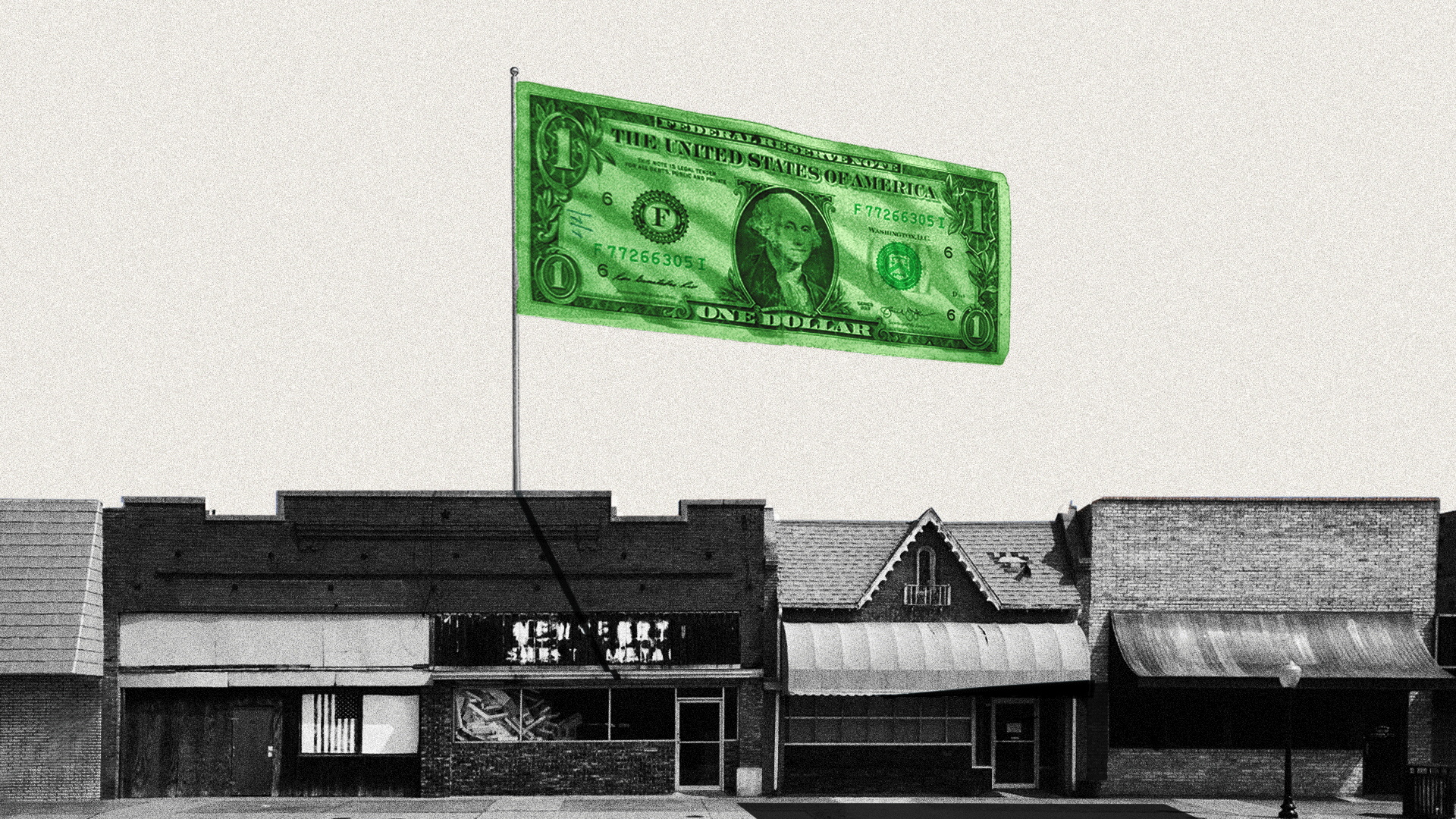 As rural America gets left behind by the rise of coastal superstar cities and the chasm between the richest and the rest widens, one entity is heavily profiting from the blight: the dollar store, Axios' Erica Pandey writes.
Why it matters: Economic signs point to a coming recession, and America's discount stores, which have boomed even in the strong recent economy, will only grow more — becoming the sole retail option for an increasing share of Americans.
In the early 1960s, the bottom 90% of American households by income had the same wealth as the top 1% — 33% of the total. Today the bottom 90% has dropped to only 20% of the wealth, while the top 1% has raised its share to 40%, according to a paper by Edward Wolff, an economics professor at New York University.
As the wealthy get wealthier and the middle class erodes, the retail industry is witnessing the simultaneous rise of cheap chains like Dollar General and luxury brands like Louis Vuitton.
The rise of dollar stores goes hand-in-hand with the decline of American malls:
Stores that target middle-income Americans, like J.C. Penney and Macy's, have been rapidly losing their customer base. And dollar stores are picking them up.
Today, there are more than 30,000 dollar stores in the U.S., up from around 18,000 a decade ago, according to the Institute for Local Self-Reliance.
That's more locations than Walmart, Kroger, Costco, Home Depot, CVS and Walgreens — the country's six biggest brick-and-mortar retailers — combined, Forbes reports.
And the big dollar chains — Dollar General and Dollar Tree, which also owns Family Dollar — say they are adding about 1,000 more locations each year.
The expected coming recession could mean even greater expansion.
Investors love the dollar chains: Their stock prices are rising.
The stakes: Those who rely on dollar stores for food are exposed to overwhelmingly unhealthy diets, with choices that rarely go beyond processed and packaged snacks.
At a Dollar Tree in Alexandria, Va., Erica saw that the shelves were stocked with Cheese Nips and Fudge Stripes, and that sodas were the only items in the refrigerators.
4. Pic du jour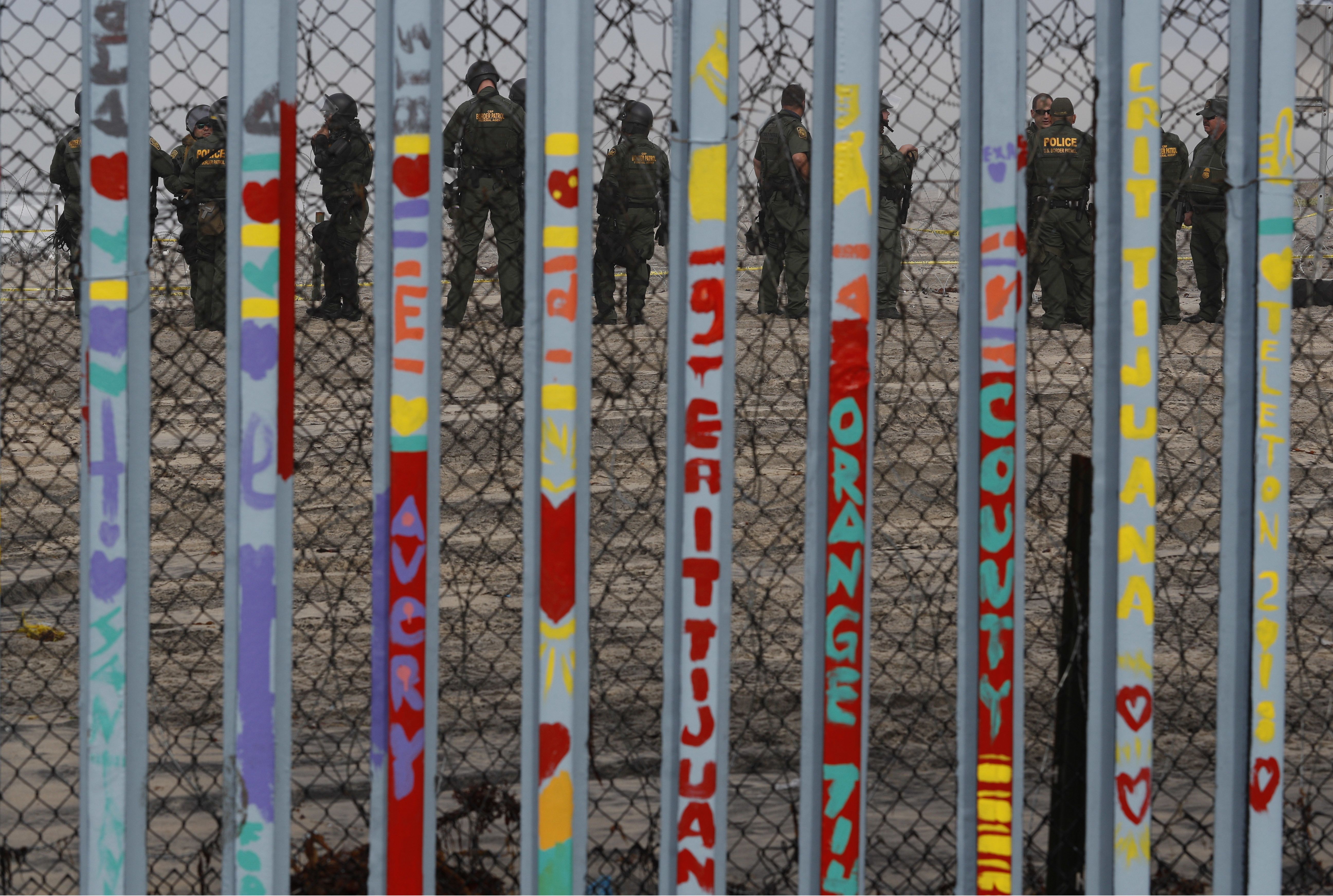 U.S. Border Patrol agents stand guard in San Diego yesterday as they prepare for the arrival of hundreds of pro-migration protestors, as seen through the border fence from Tijuana, Mexico.
5. U.S. more open to immigration than most in Europe
Far more people around the world would like to see immigration decrease than increase, according to Pew polling in 27 countries, Axios world editor Dave Lawler reports:
Support for increasing immigration ranges from just 2% in Greece and Hungary to 28% in Spain.
In the U.S., 29% want immigration reduced, 24% want it increased and 44% want it to stay the same.
Japan, which has historically had low levels of immigration but faces a severe demographic crisis, is among the most open to increasing immigration.
6. Bill Gates' message for D.C.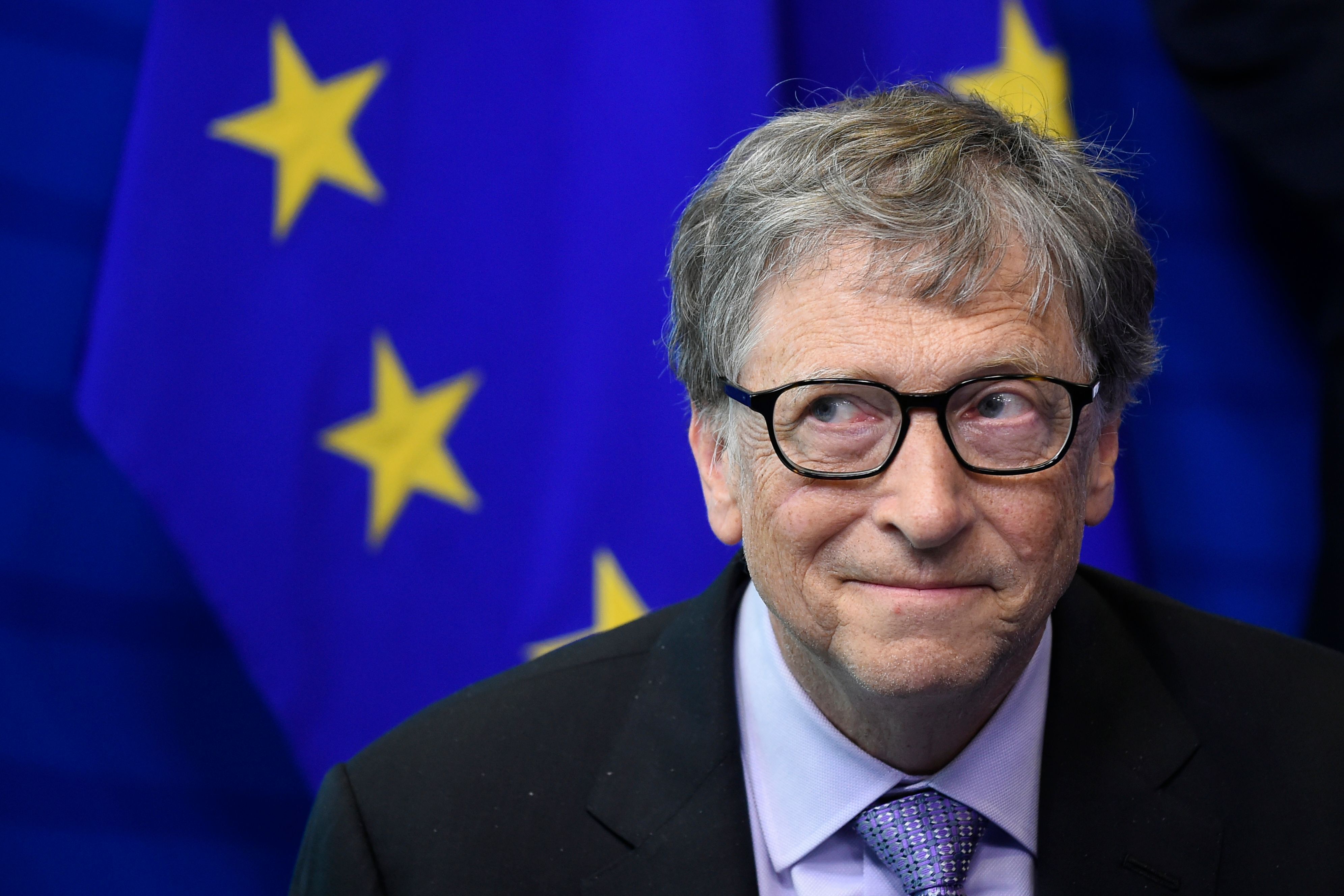 Bill Gates, who's in D.C. this week to meet with administration officials and members of Congress, told Axios' Caitlin Owens that he's anxious to keep U.S. fights with Europe and China from hurting long-term health and climate goals.
"I do hope that U.S.-Europe relations, U.S.-China relations can be put back on a steady basis instead of having to mostly focus on short-term things, you know, relative to tariffs," Gates said in a pre-trip interview.
For example, Gates said, he'd like to partner with China to work on eradicating malaria by 2040. His message to the Trump administration: Don't make that job harder.
"We're going to the Chinese and saying, 'Hey, join in this effort.' And obviously, if U.S.-China relationships are not going well, that means our chance at succeeding in getting China to participate in these global efforts makes it less than we would have otherwise."
Gates says his meetings in D.C. are meant to update officials on the foreign aid partnership between the Gates Foundation and the U.S. government.
"I suppose in some political environment I'd be asking for huge increases in the foreign aid budget. But you know, we're not expecting that, so ... there's no big public ask."
7. 44 former senators sound alarm
In a letter on the op-ed page of today's WashPost, 44 former U.S. senators (mostly Democrats), warn of "an inflection point in which the foundational principles of our democracy and our national security interests are at stake":
"As former members of the U.S. Senate, Democrats and Republicans, it is our shared view that we are entering a dangerous period, and we feel an obligation to speak up about serious challenges to the rule of law."
"We are on the eve of the conclusion of special counsel Robert S. Mueller III's investigation and the House's commencement of investigations of the president and his administration."
"The likely convergence of these two events will occur at a time when simmering regional conflicts and global power confrontations continue to threaten our security, economy and geopolitical stability."
8. The world order is gone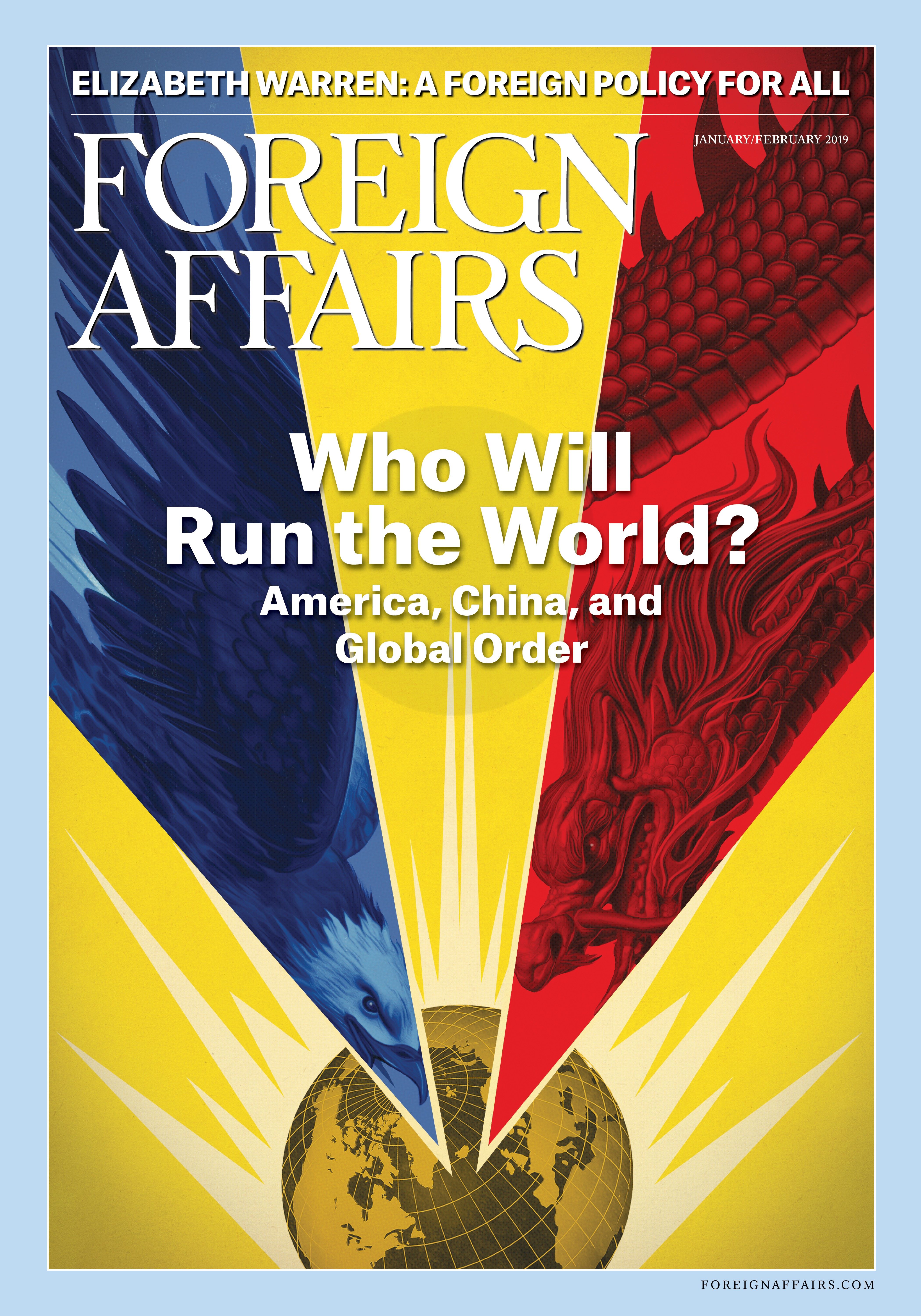 CFR President Richard Haass writes in the forthcoming issue of Foreign Affairs that the world order can't be revived by a new president: Washington must accept that fate and put its efforts into managing its deterioration.
"In the search for parallels to today's world, scholars and practitioners have looked as far afield as ancient Greece, where the rise of a new power resulted in war between Athens and Sparta, and the period after World War I, when an isolationist United States and much of Europe sat on their hands as Germany and Japan ignored agreements and invaded their neighbors."
"But the more illuminating parallel to the present is the Concert of Europe in the nineteenth century, the most important and successful effort to build and sustain world order until our own time."
"From 1815 until the outbreak of World War I a century later, the order established at the Congress of Vienna defined many international relationships and set (even if it often failed to enforce) basic rules for international conduct. It provides a model of how to collectively manage security in a multipolar world."
As a counterpoint, Foreign Affairs editor Gideon Rose argues that rumors of the liberal order's demise are greatly exaggerated.
9. 🍇 Harvard's big bet on climate: vineyards
Harvard's endowment manager, Harvard Management Co., has stealthily built a sizable grape-growing business on California's Central Coast, The Wall Street Journal's Russell Gold reports (subscription):
"With the land, it was acquiring rights to vast sources of water in a region where the earth's warming is making the resource an ever-more-valuable asset."
"Harvard's bet has proven prescient. The $39 billion fund ... now values its vineyards at $305 million, up nearly threefold from in 2013, while its overall natural-resources investments have done poorly."
"The wager has also earned backlash from some farmers and other locals who fear Harvard eventually will use up groundwater and unduly influence water-use regulations."
10. 🏀 1 fun thing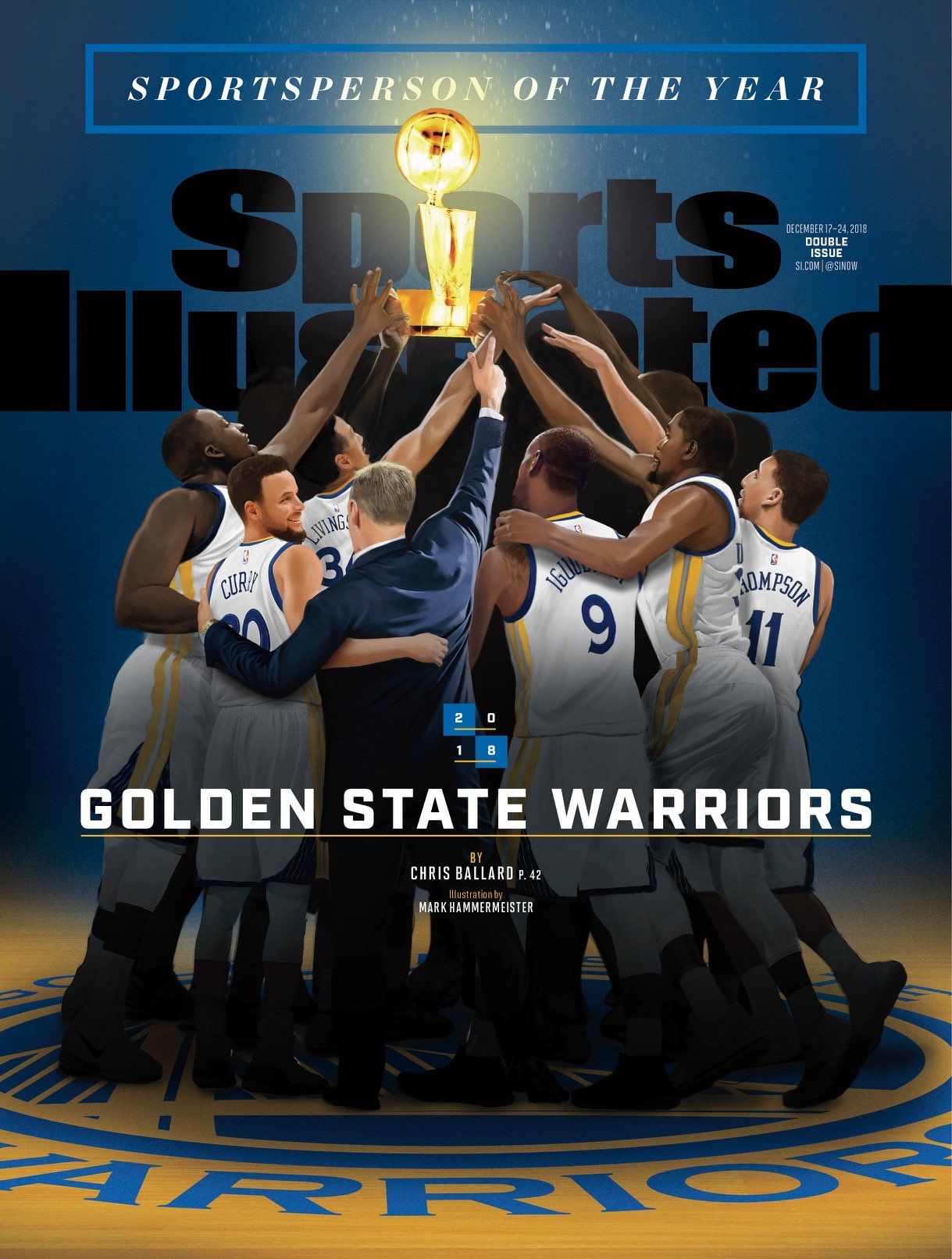 The Golden State Warriors are Sports Illustrated's 2018 Sportsperson of the Year:
"For all the individual brilliance of Steph Curry — a selection whom few would have protested — the Warriors have always been most delightfully viewed through a collective prism."
"There have been superteams that have forced us to reimagine how the game is played, but none perhaps in a generation, maybe two, are so beautifully choreographed as the Warriors."
"[T]heir movements and pieces seamlessly blur into each other to the point where it impossible to distinguish the magic of one player from another, even magic so singular as that of Curry."