Axios AM
September 24, 2021
Happy Friday. Smart Brevity™ count: 1,184 words ... 4½ minutes. Edited by Justin Green.
🗳️ Breaking: In Arizona, private contractors conducting a GOP-commissioned recount confirmed President Biden's win in Maricopa County. (WashPost)
1 big thing: Biden's big bet backfires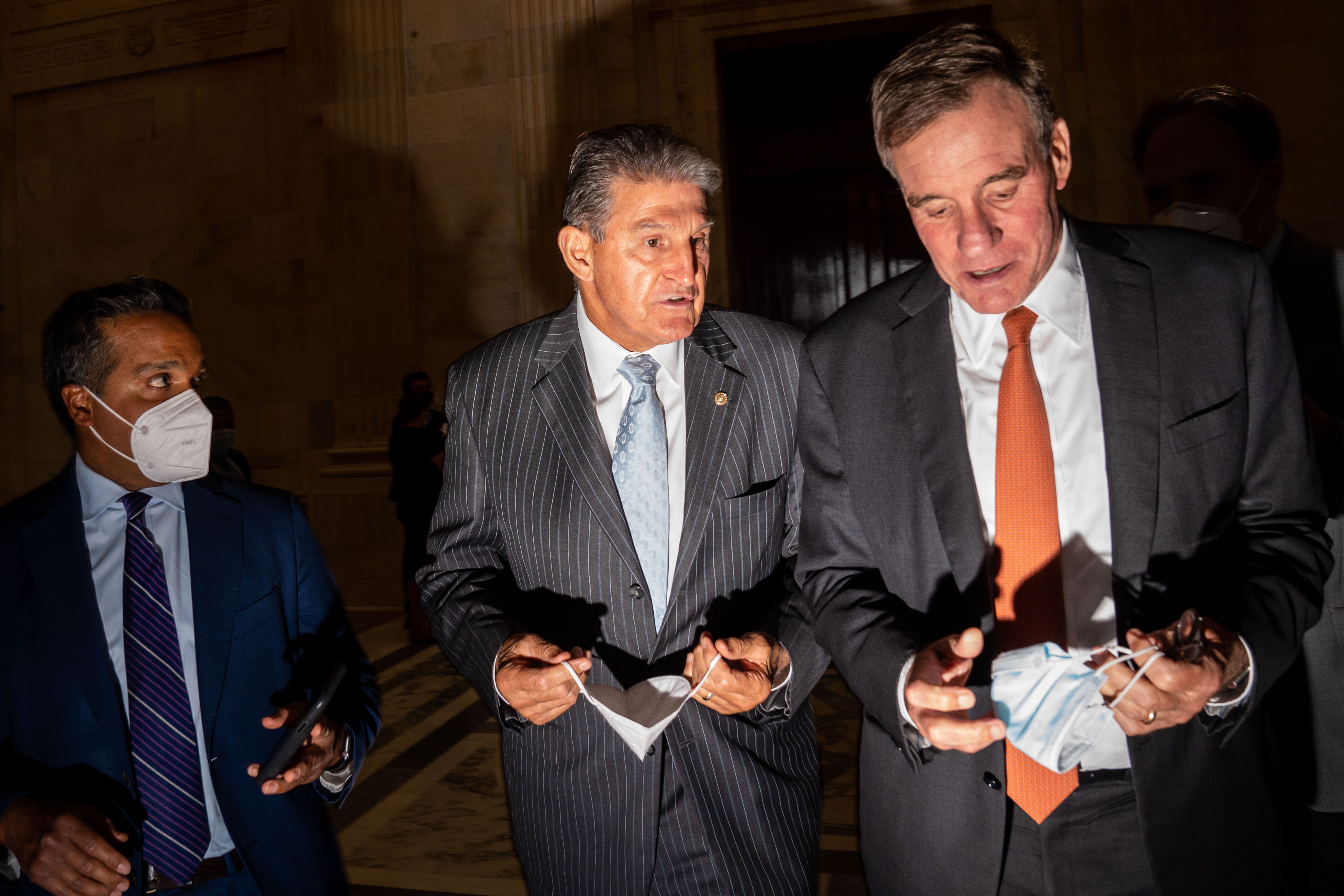 President Biden bit off too much, too fast in trying to ram through what would be the largest social expansion in American history, top Democrats privately say.
Why it matters: At the time Biden proposed it, he had his mind set on a transformational accomplishment that would put him in the pantheon of FDR and JFK.
Democrats, controlling two branches of government, saw a once-in-a-lifetime opening. In retrospect, some top advisers say this should have been done in smaller chunks.
An outside White House adviser said: "Reality is setting in that you can't pass a $3.5 trillion package. It's going to get scaled back. The question is whether it can be done this year."
In branding some Democrats wish had started months ago, White House chief of staff Ron Klain said Sept. 15 at the SALT financial conference in New York: "The net cost of Build Back Better is zero."
The $3.5 trillion price tag covers the 10-year cost of Biden's infrastructure plans, plus massive social spending, including pre-K for all 3- and 4- years olds, and two years of tuition-free community college.
Biden needs to show lawmakers on the left he's with him on topics like this, when he's being pulled to the right on immigration.
The proposal was always an opening bid. The White House points out that the final figure is still being negotiated.
But the big number stuck and is the near-universal way Biden's plans are described.
The New York Times' David Leonhardt said on CNN earlier this month that the price "highlights a political weakness of how the Biden administration ... They haven't given anyone any other way of selling the bill because it's sort of such a hodgepodge of different things."
The White House points to polling showing the components of Build Back Better are popular, and emphasizes $3.5 trillion as a "gross investment figure" that'll be paid for through tax increases.
White House spokesman Andrew Bates told us: "The bill's price tag is $0 because it will be paid for by ending failed, special tax giveaways for the richest taxpayers and big corporations, adding nothing to the debt."
2. Competence issue undercuts Biden polling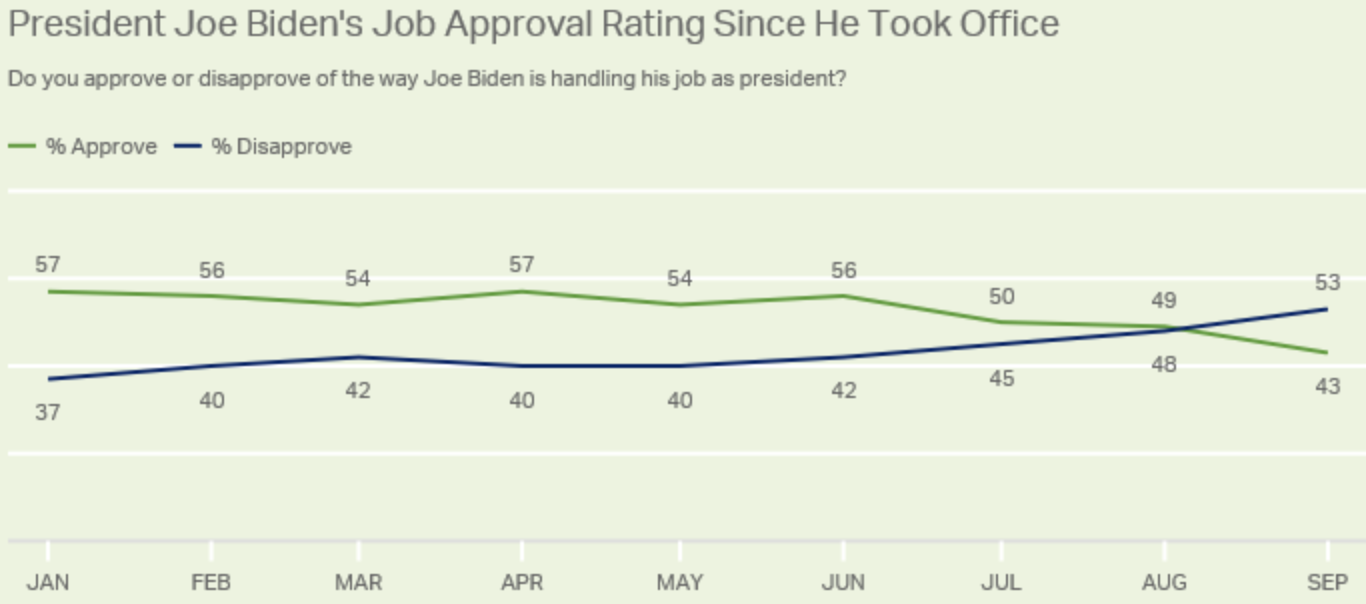 Sudden doubts about President Biden's competence — on Afghanistan, immigration and COVID — are driving double-digit drops in his approval in private polling in swing House seats, The Cook Political Report's Amy Walter writes.
Why it matters: "[T]hese early mistakes go directly to the very rationale of his presidency; that it would be low drama and high competence."
Besides those setbacks, Biden "looks more like a helpless bystander than an experienced Capitol Hill deal maker, watching from the sidelines as his party struggles with internal divisions," Walters writes.
"For many voters," Walters adds, "things in Washington look like more of the same; politicians squabbling instead of solving problems."
3. House issues first 1/6 subpoenas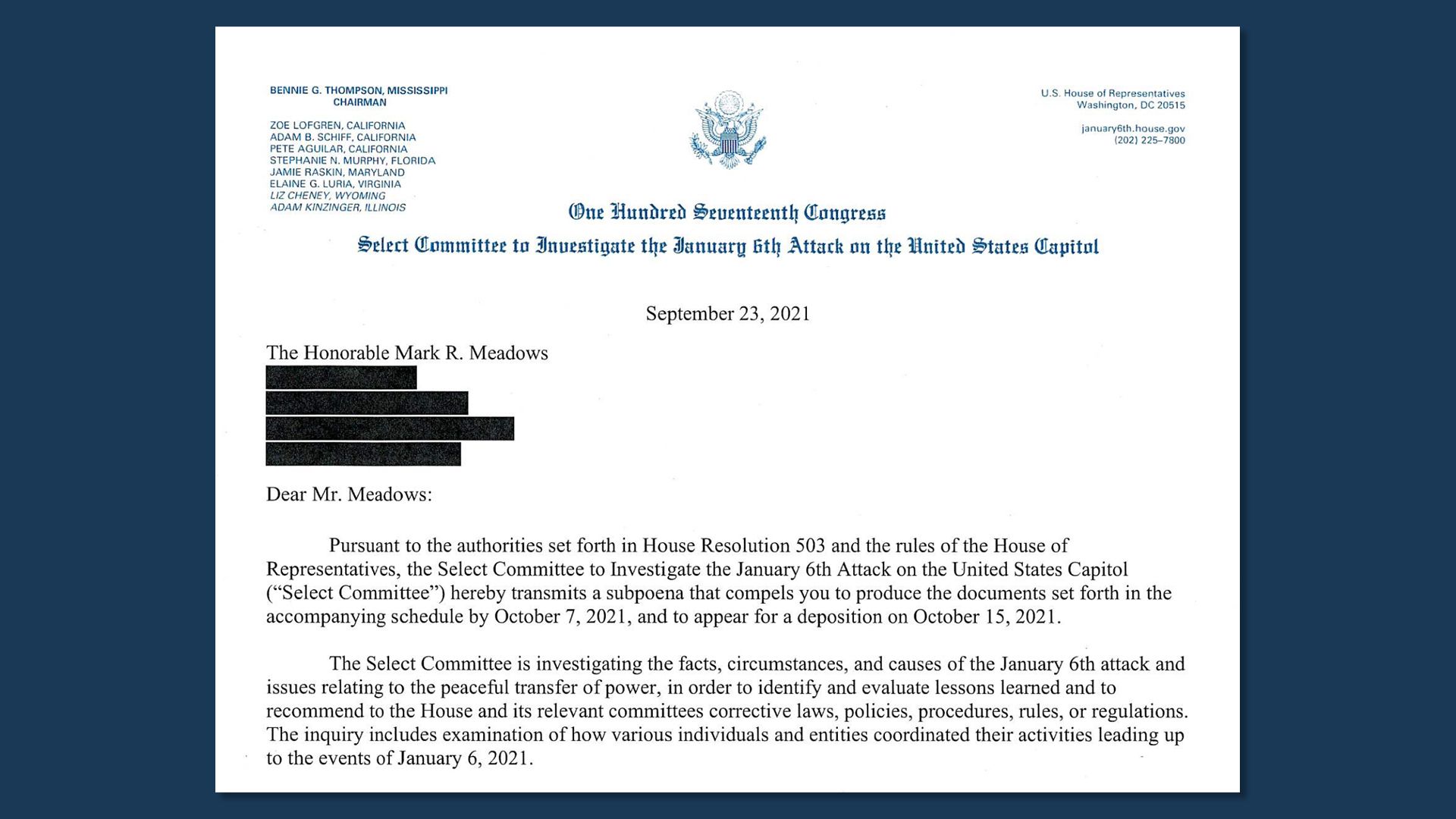 The House committee investigating the Capitol riot is already playing hardball with former aides to President Trump who were in touch "with the White House on or in the days leading up to the January 6th insurrection."
The committee last night released letters demanding testimony and documents from former White House chief of staff Mark Meadows ... Dan Scavino, Trump's tweeter ... former Pentagon official Kash Patel ... and former adviser Steve Bannon.
Patel and Bannon are summoned for depositions on Oct 14, followed by Meadows and Scavino on Oct. 15, Axios' Ivana Saric writes.
4. Pic du jour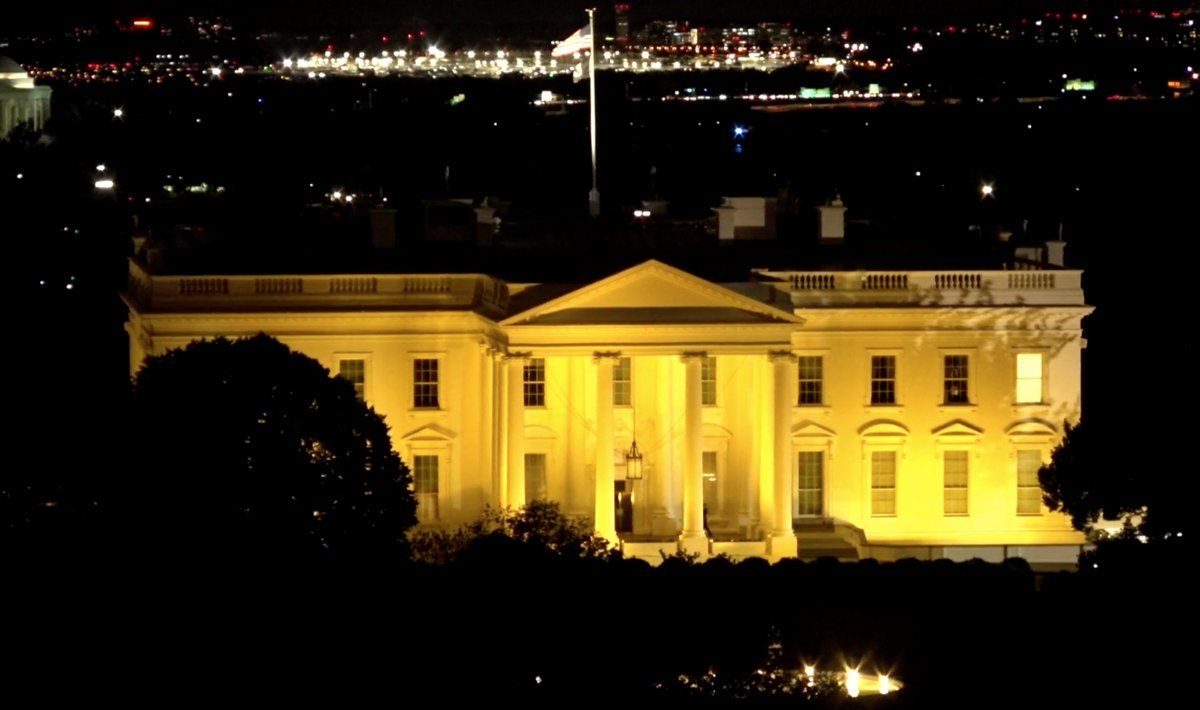 The White House was lit up in gold last night for Childhood Cancer Awareness Month, writes CNN's Andrew "KFile" Kaczynski, who fights for his daughter Francesca's legacy through Team Beans Fund.
5. 5G's slow roll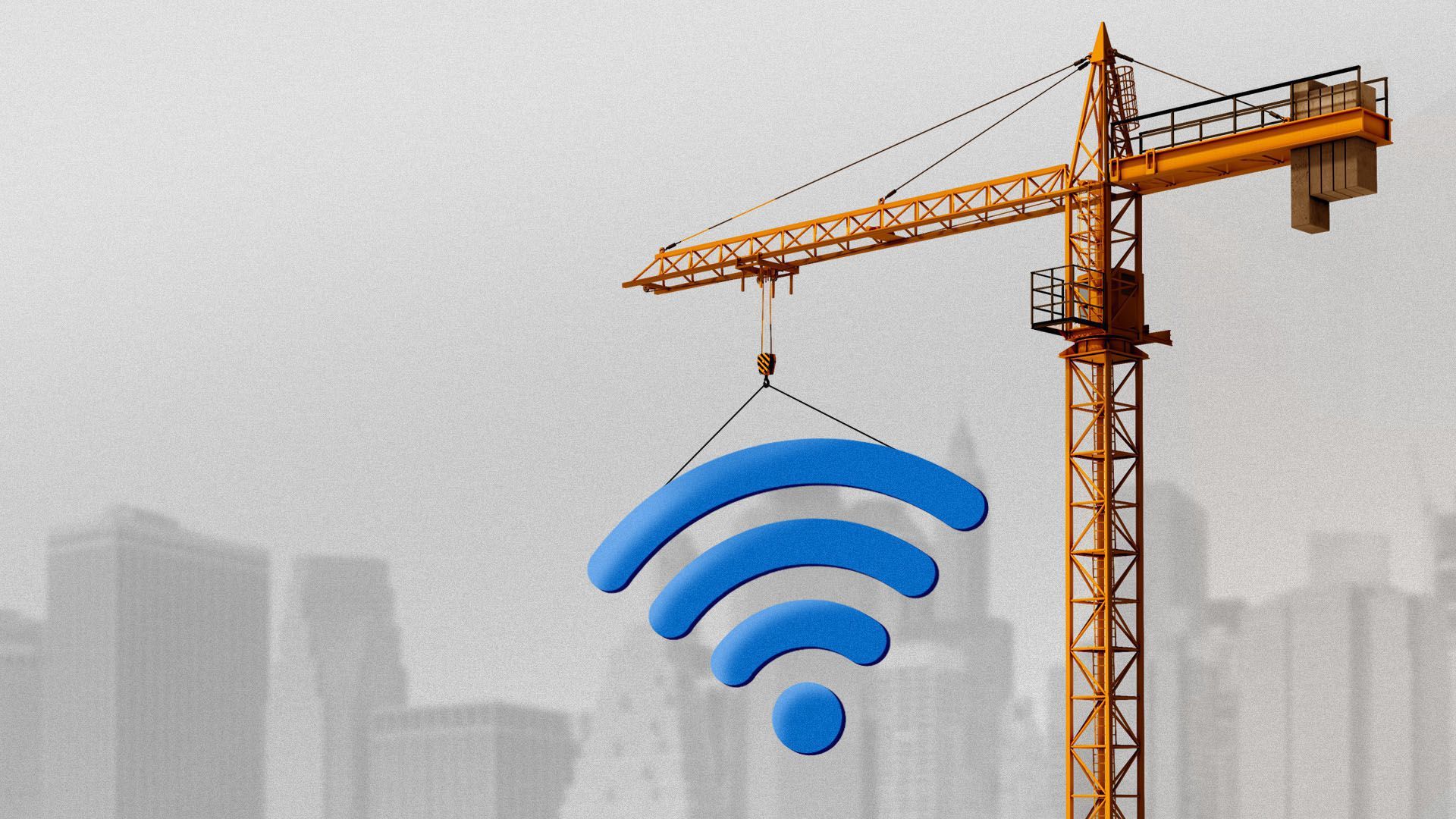 Two years into the 5G era, expensive new cellular networks have blanketed much of the country. But even people who have a 5G-capable device may not have seen much change yet, Axios' Ina Fried writes in her weekly "Signal Boost" column.
What's happening: The current crop of 5G networks are built on-top of the existing 4G LTE networks.
Still to come are standalone 5G networks that are needed to deliver on some of 5G's biggest promises, including ultra-low latency — the kind of delay-free responsiveness required for applications like remotely manipulating robots and vehicles.
Plus: iPhones, which have been offering 5G for a year now, only tap 5G networks when they believe the speed boost is needed. That's part of a scheme to save battery life.
6. Golden age of HR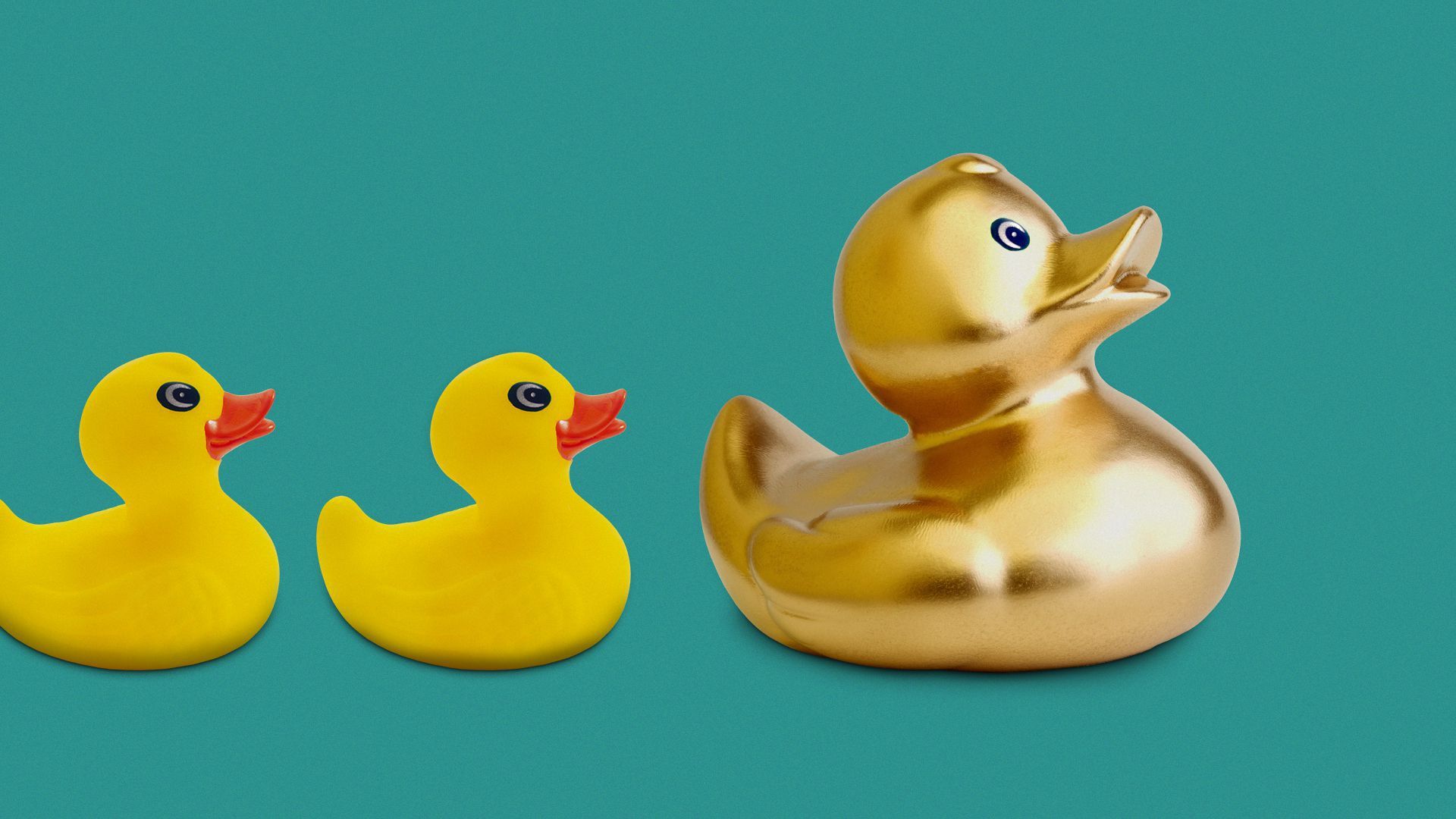 Human resources departments are gaining clout as companies grapple with return-to-work plans and the war for talent, Erica Pandey writes in Axios What's Next.
Listings for HR jobs are spiking — up 53% from before the pandemic, according to data from the jobs site Indeed.
C-suites now include chief people officers.
Modern issues that newly muscular HR departments must grapple with include mask and vaccination policies, managing remote teams, therapy pets in the office, gender designations for restrooms, and removing college degree requirements for hiring.
This new clout is reflected in new lingo: HR is increasingly known (including @ Axios) as the "People Team."
7. New features spread Twitter's wings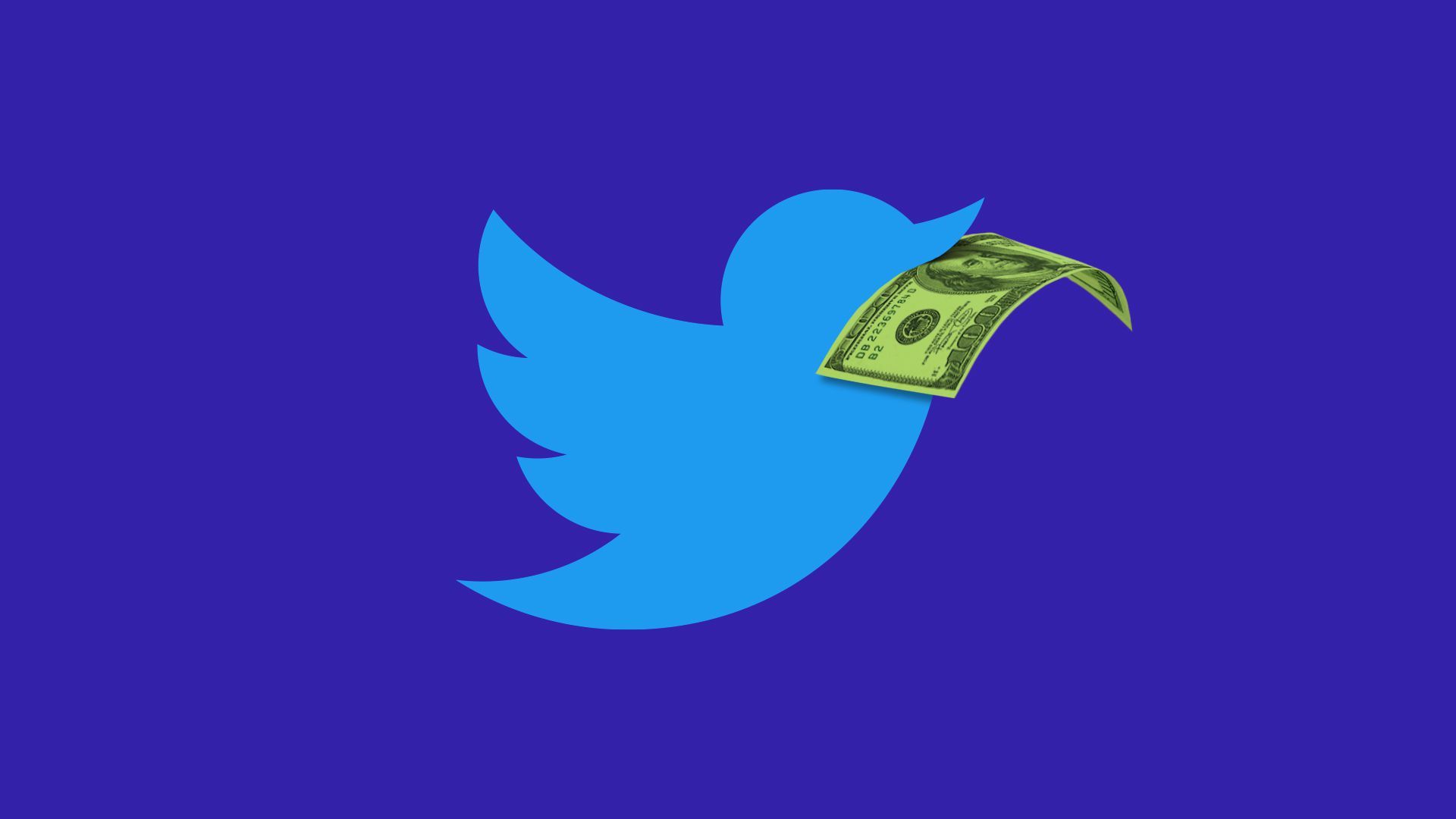 Twitter announced Bitcoin tips and other new features, Axios Media Trends expert Sara Fischer writes.
Why it matters: For years, Twitter made few changes to its product, instead relying mostly on ad innovations to grow its business. Now, it's adding new features faster than it ever has.
Twitter rolled out Tips to every user globally, and now allows users to tip with Bitcoin via the payment app Strike.
Users can drop links to payment profiles in their bios and Tweets.
Live audio: Twitter also said it'll allow recordings of live audio conversations and events held via its "Spaces" feature.
Read more about Twitter Tips ... Share this story.
8. North America's oldest human tracks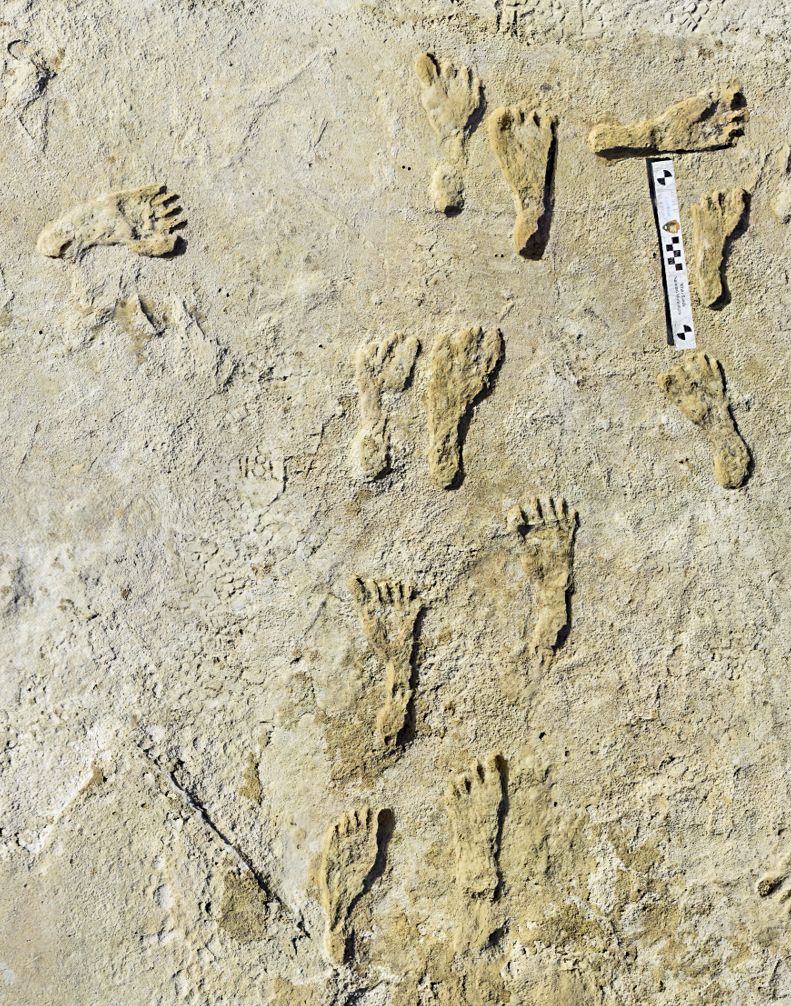 Fossilized footprints found in New Mexico indicate that early humans were walking across North America around 23,000 years ago, AP reports.
The fragile footprints, made of fine silt and clay, were found in a dry lake bed in White Sands National Park in 2009.
Scientists at the U.S. Geological Survey recently analyzed seeds stuck in the footprints to determine their approximate age, ranging from around 22,800 and 21,130 years ago.
What happened: Most scientists believe ancient migration came by way of a now-submerged land bridge that connected Asia to Alaska.
Based on stone tools, fossil bones and genetic analysis, other researchers have estimated humans arrived in Americas 13,000 to 26,000 years ago or more.
The new study provides a more solid baseline for when humans definitely were in North America. They could have arrived even earlier, the authors say.
Based on the size of the footprints, researchers believe that at least some were made by children and teenagers who lived during the last ice age.
💡Ciprian Ardelean, an archaeologist at Autonomous University of Zacatecas in Mexico, tells the N.Y. Times: "I think this is probably the biggest discovery about the peopling of America in a hundred years."
📬 Invite your friends to sign up for Axios AM and Axios PM.