August 14, 2020
Good afternoon: Today's PM — edited by Justin Green — is 479 words, a 2-minute read.
📺: Find out why Acting Secretary of Homeland Security Chad Wolf "would be concerned" about Joe Biden and Kamala Harris in office (clip), then tune in for the full interview on Monday at 11 p.m. ET/PT on all HBO platforms. 
1 big thing: Facebook goes after Apple
It's no longer just Apple vs. Epic Games: Now Facebook is seeking to force a face-off over the 30% in-app purchase commission fee, reports Axios' Sara Fischer.
Between the lines: Facebook is trying to position itself as friendlier to small businesses than Apple, which also faces a lawsuit from Fortnite maker Epic Games over its commission and in-app payment restrictions.
Facebook said today that it will launch "Paid Online Events" for small businesses in 20 countries around the world to charge Facebook users to attend their classes, instructions and other events.
The feature could be useful for any small business or individual offering a service, such a preacher, musician, yoga teacher or cooking instructor.
Facebook asked Apple to either waive its 30% cut or let Facebook go around it and process event payments via Facebook Pay, in either case letting event hosts keep all the revenue they generate.
Apple declined, according to Facebook.
The big picture: Facebook and Apple are strategic partners. Both companies face antitrust scrutiny, which in Apple's case has centered on the very fee structure Facebook is now attacking.
The bottom line: Although this is Facebook's biggest assault on Apple yet, the two companies have sparred before.
Apple spent months rejecting iterations of Facebook's new gaming app before finally allowing it to publish a watered-down version to the App Store last week that only lets users stream and discuss games, not play them in-app.
2. Pic du jour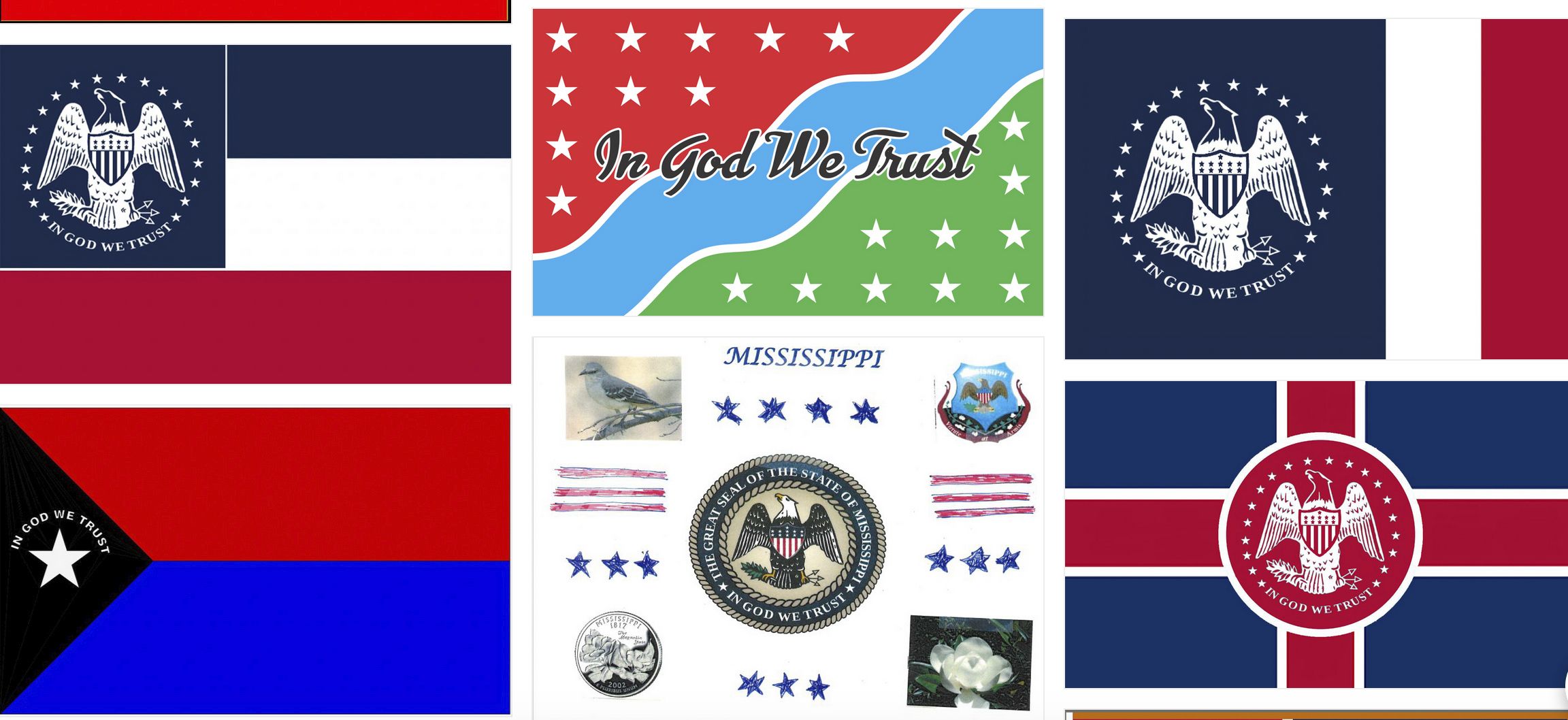 Magnolias, stars, a Gulf Coast lighthouse, a teddy bear and even Kermit the Frog appear on some of the over 1,800 proposals submitted by the general public for a new Mississippi flag, AP reports.
The state recently retired the last state banner with the Confederate battle emblem. A 9-member commission will design a replacement that cannot include the Confederate symbol and must have the phrase, "In God We Trust."
2. Catch up quick
The UAE's Minister of State for Foreign Affairs said in an exclusive interview that his country wants to implement its normalization deal with Israel "as soon as possible." Go deeper.
Former FBI adviser Kevin Clinesmith is expected to plead guilty to falsifying a key document in the agency's Russia probe. Go deeper.
President Trump lashed out at journalist Bob Woodward's upcoming book "Rage," calling it "FAKE." Trump participated extensively in Woodward's research for the book, sitting for 17 interviews. Go deeper.
Former President Obama tweeted that everyday Americans could become "collateral damage" if Trump continues to attempt to slash funding for the U.S. Postal Service as part of his campaign against mail-in voting. Go deeper.
🎧 The Axios Re:Cap Podcast hosted Dave Bayley of the Glass Animals to discuss how the pandemic has affected touring musicians. Listen here.
4. 1 helpful thing
Audiences for hockey and golf are surging, and baseball is bringing in younger viewers, as people look for a break from streaming, the L.A. Times reports.
Why it matters: We're all spending way more time by ourselves or just with family, and the studios are still shut down, so something's going to get those eyeballs.
The big picture: Some days are getting 100-150% viewership upticks compared to last fall, Fox Sports EVP for research Mike Mulvihill told the L.A. Times.