Axios AM
October 03, 2022
⚖️ It's the first Monday in October — opening day for the Supreme Court.
The public will be allowed back for oral arguments for the first time since COVID. Live audio, begun with the pandemic, will remain. The building otherwise will remain closed to the public.
Smart Brevity™ count: 1,494 words ... 5½ minutes. Edited by Noah Bressner.
1 big thing: Ian's botched warnings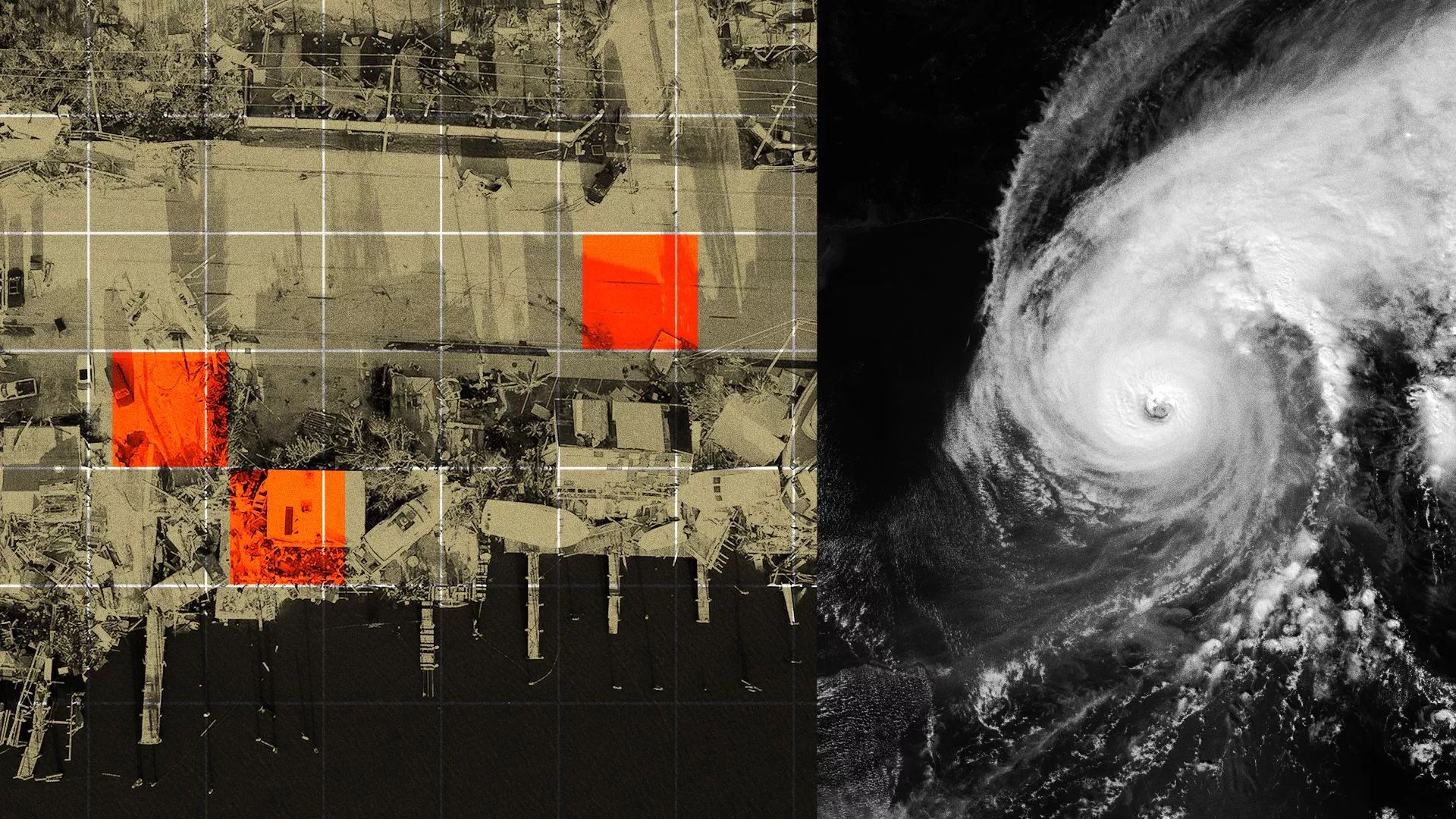 With at least 61 dead in Florida from Hurricane Ian, meteorologists and emergency managers know they should have done a better job making clear the storm would devastate the Fort Myers area.
Why it matters: Ian surprised many Floridians with its southerly shift. Many of the warnings were focused on Tampa Bay, two hours north of Fort Myers.
Second-guessing has begun: While officials along much of Florida's coastline ordered evacuations, emergency managers in Lee County — which includes hard-hit Fort Myers Beach and Sanibel Island — held off, The New York Times reports (subscription).
They pondered whether to tell people to flee, then decided "to see how the forecast evolved overnight."
"The delay, an apparent violation of the meticulous evacuation strategy the county had crafted for just such an emergency, may have contributed to catastrophic consequences," The Times adds.
Several factors combined to make Hurricane Ian the most complex domestic hurricane forecast in years, Axios' Andrew Freedman reports:
Computer models used to help predict the weather were at war with one another until about 36 hours before landfall — an unusually short window to convince coastal residents to evacuate.
The main U.S. forecast model, known as the Global Forecast System (GFS), insisted for days that the storm would strike the Florida Panhandle or Big Bend area as a Category 2 storm.
A European model, run using faster supercomputers, consistently signaled a more southerly and stronger storm track for Florida. It rarely wavered, and ended up far closer to the actual outcome.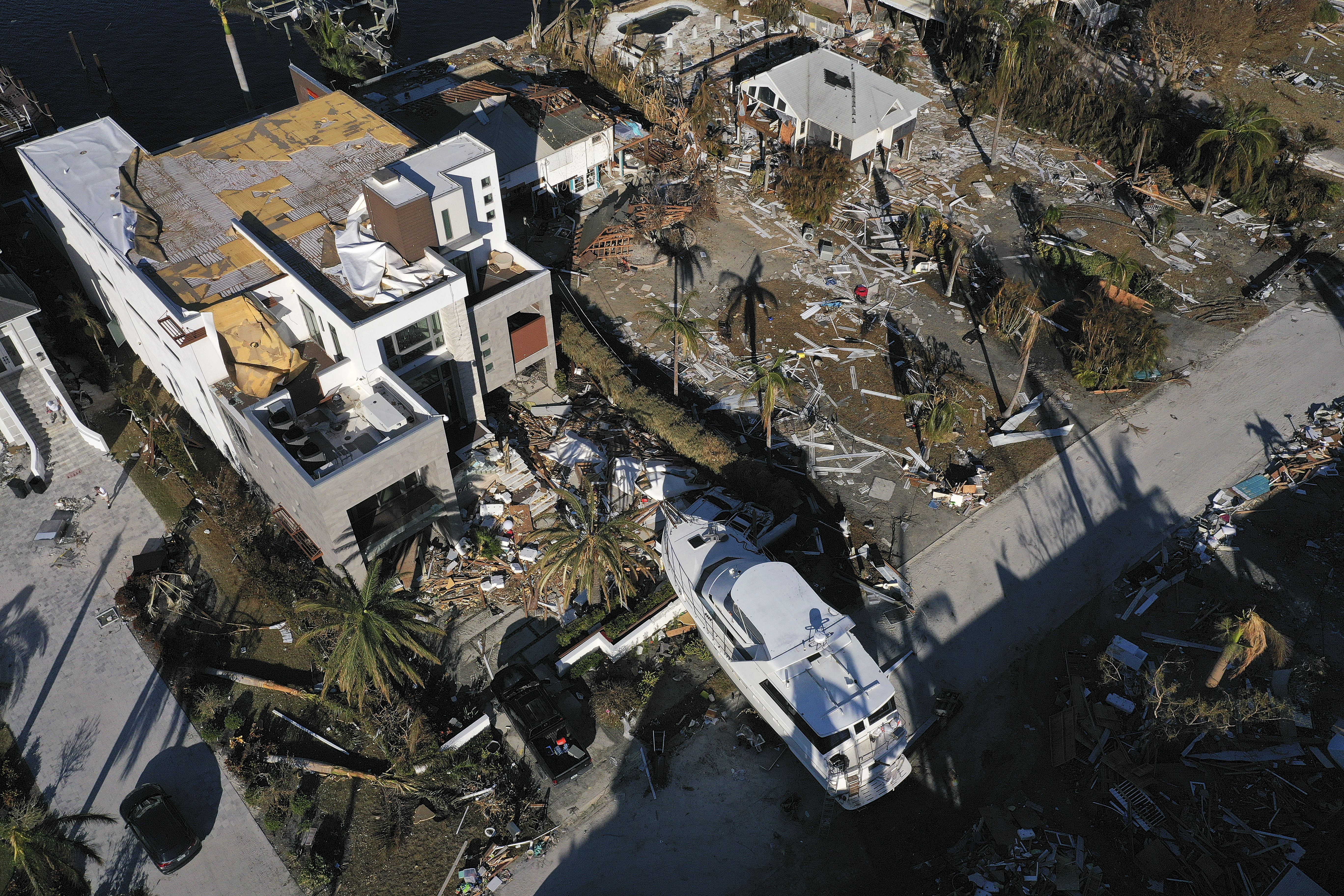 In media accounts, storm survivors in Lee County have said they thought the core of the hurricane was headed for Tampa.
But the National Hurricane Center split the difference between modeling guidance in its track forecasts, and consistently emphasized the uncertainty and the need to focus on more than the centerline in its "cone of uncertainty" plots.
Reality check: Social scientists who study the public's response to warnings say many people may have stayed in the storm's path due to "anchoring," or setting their storm expectations to the initial forecast information they received.
🔮 What's next: In a novel study, scientists are examining how people receive, process and respond to changing forecast information during hurricanes — including surveys taken during Ian.
2. 📷 Two frames of humanity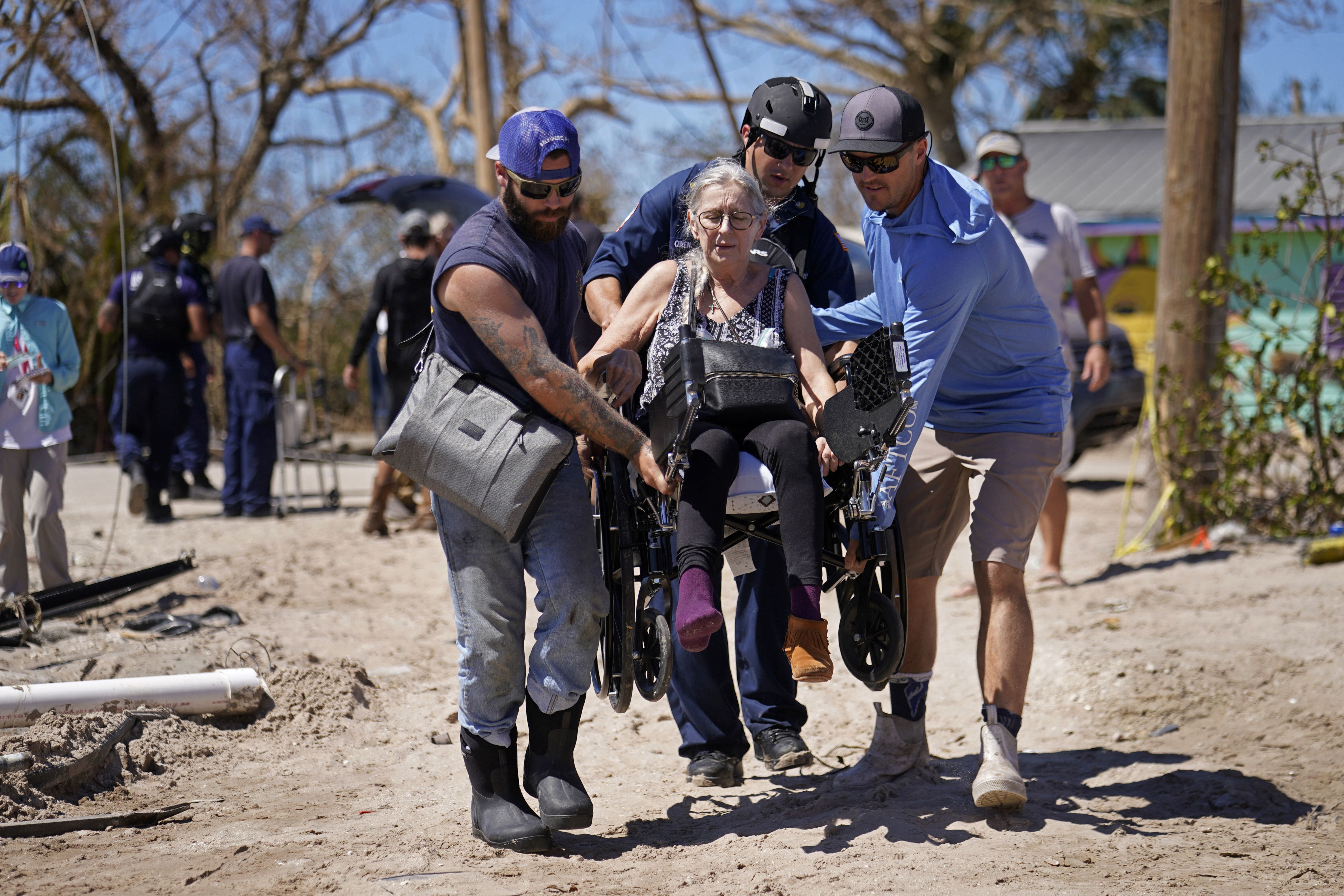 Rescuers carry Suzanne Tomlinson, who rode out Hurricane Ian, to a boat yesterday on Pine Island in Florida's Lee County.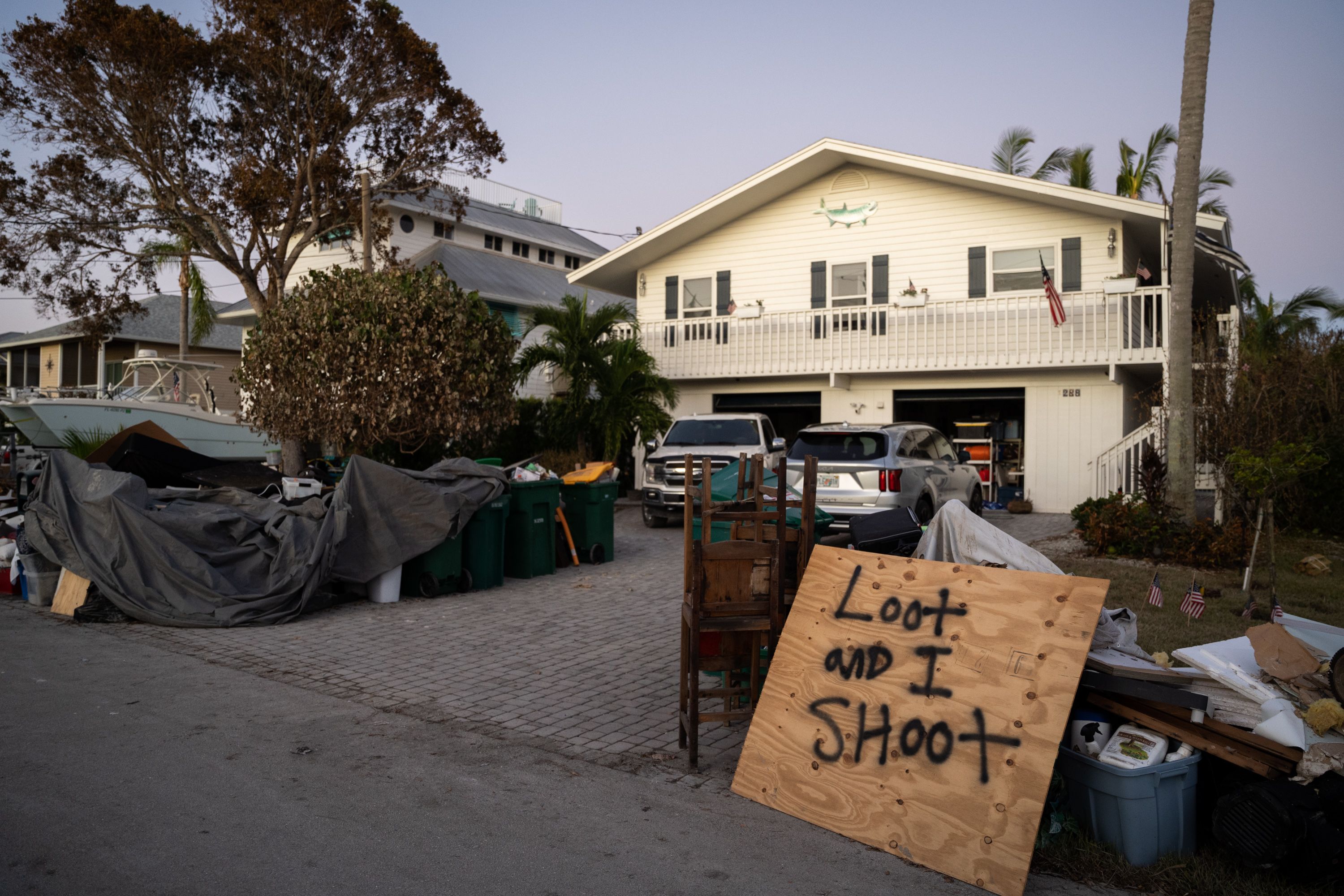 Sign outside a storm-damaged house in Naples, Fla.
🛰️ Go deeper: Take a walk along Fort Myers Beach, via NOAA satellite imagery. The devastation is haunting, sobering.
3. 🧀 Scoop: Trump lawyer to defend Brett Favre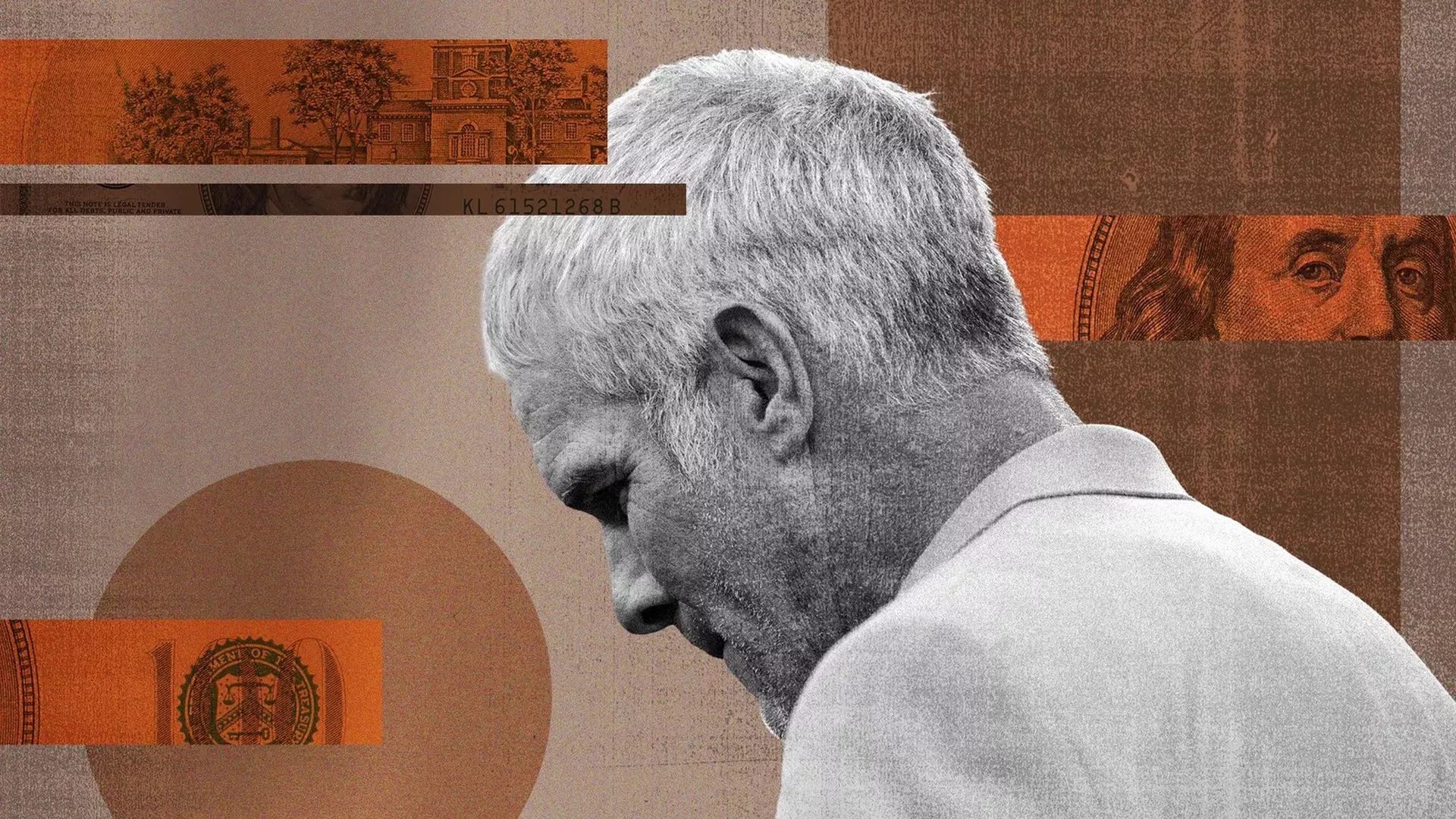 Eric Herschmann, a top White House lawyer to President Trump, confirms to Axios he is now lead counsel to NFL legend Brett Favre, who is embroiled in a welfare-funds scandal in his home state of Mississippi.
Why it matters: The former Green Bay Packers quarterback is at the center of Mississippi's biggest-ever public corruption case.
Herschmann confirmed his new role after a source close to the case told me about it.
Herschmann has talked with Favre multiple times, and spent several weeks reviewing years of text messages, emails and contracts, the source said.
The lawyer concluded Favre shouldn't be indicted, and has convincing defenses if he were. Then he agreed to represent him.
"I only agreed to represent Brett Favre after I did my independent due diligence and was convinced that he did nothing wrong," Herschmann told me. "Brett enthusiastically tried to help his alma mater, a public university, that needed and wanted his help."
"Brett had no idea that welfare funds were being used or that others were involved in illegal conduct," Herschmann added.
Catch me up: Mississippi, one of the nation's poorest states, spent millions in anti-poverty money on a volleyball arena at the University of Southern Mississippi, where Favre graduated and his daughter played volleyball.
The Mississippi Department of Human Services filed a civil lawsuit in May against Favre and others to recover more than $20 million in "squandered" public money.
Text messages filed in court last month indicated Favre and former Mississippi Gov. Phil Bryant (R) discussed using public funds for a football practice facility.
Favre, 52, endorsed Trump in 2020 with a tweet that said in part: "My Vote is for what makes this country great."
Context: Herschmann, 60, based in Austin, was one of Trump's most trusted aides, and represented Trump at his first impeachment trial. His White House title was senior adviser.
Herschmann gave videotaped testimony to the House Jan. 6 committee. His contemporary art caused a stir when clips were played at a hearing.
He has been subpoenaed by the federal grand jury investigating the Jan. 6 attack.
Herschmann and Favre were connected by mutual friends.
4. 📊 Polls were way off in Brazil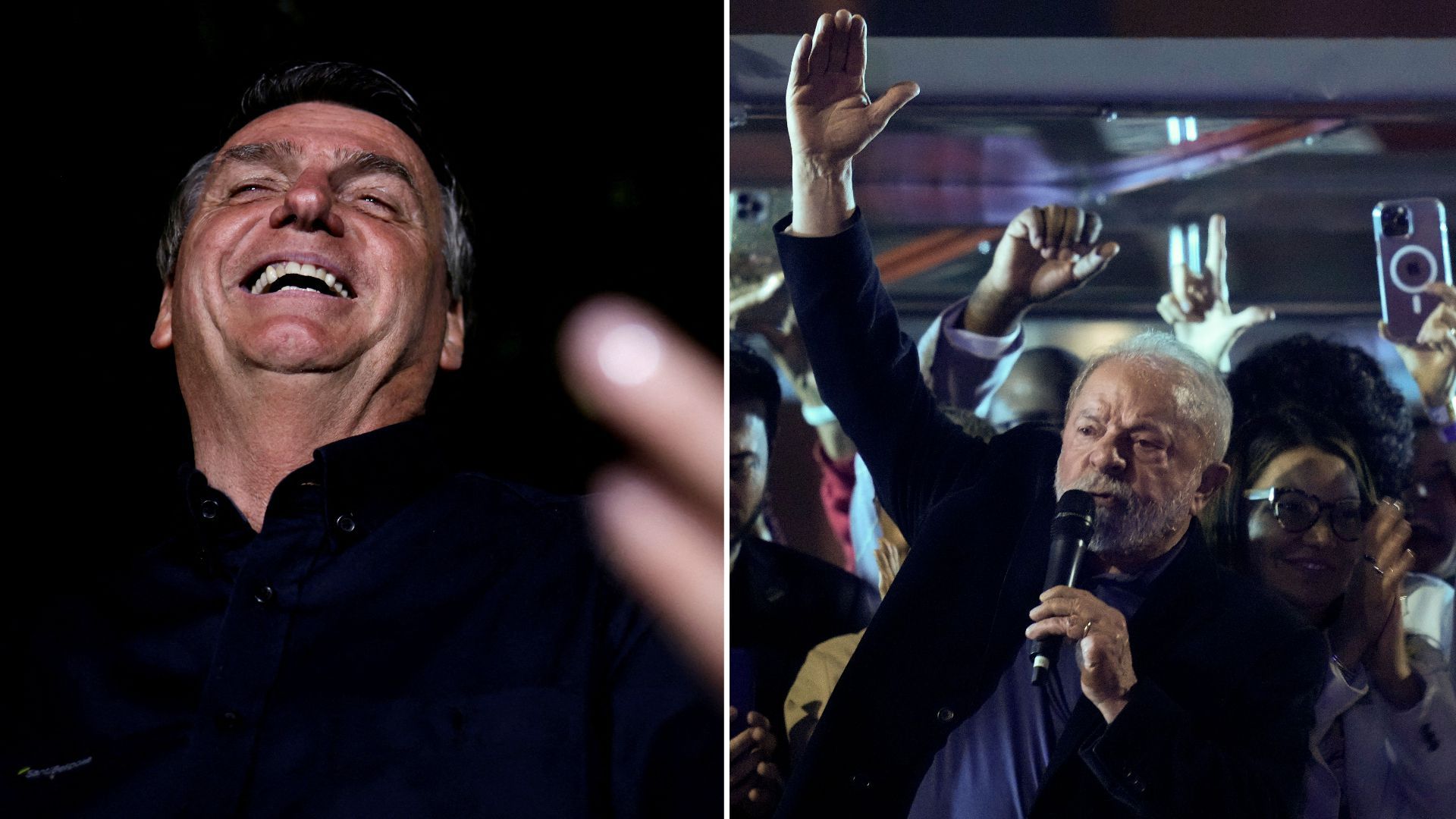 Brazil President Jair Bolsonaro forced a surprise runoff with former President Luiz Inácio Lula da Silva, defying polls saying Bolsonaro would lose his re-election bid in yesterday's first round.
Why it matters: The Oct. 30 runoff will decide whether the country returns a leftist to the helm of the world's fourth-largest democracy — or keeps the far-right incumbent in office, AP reports.
With 99.9% of the votes tallied, da Silva (known as Lula) had 48.4% to Bolsonaro's 43.2%. They needed a majority to win outright.
The intrigue: The tightness of the result came as a surprise, since pre-election polls had given da Silva a commanding lead.
The last Datafolha survey published Saturday found a 50% to 36% advantage for da Silva. The poll interviewed 12,800 people, with a margin of error of 2 points.
🥊 Bolsonaro regularly called the polls "worthless" and said he trusted "data from the people" — his large, raucous campaign rallies, the Financial Times notes (subscription).
⚠️ Analysts fear Bolsonaro has laid the groundwork to reject results.
🔮 What's next: "Pollsters' models showed Lula winning the run-off by up to 15 percentage points," the FT says, "although many will question these predictions after the unexpected closeness of the race on Sunday."
5. 🇬🇧 U-turn for new U.K. government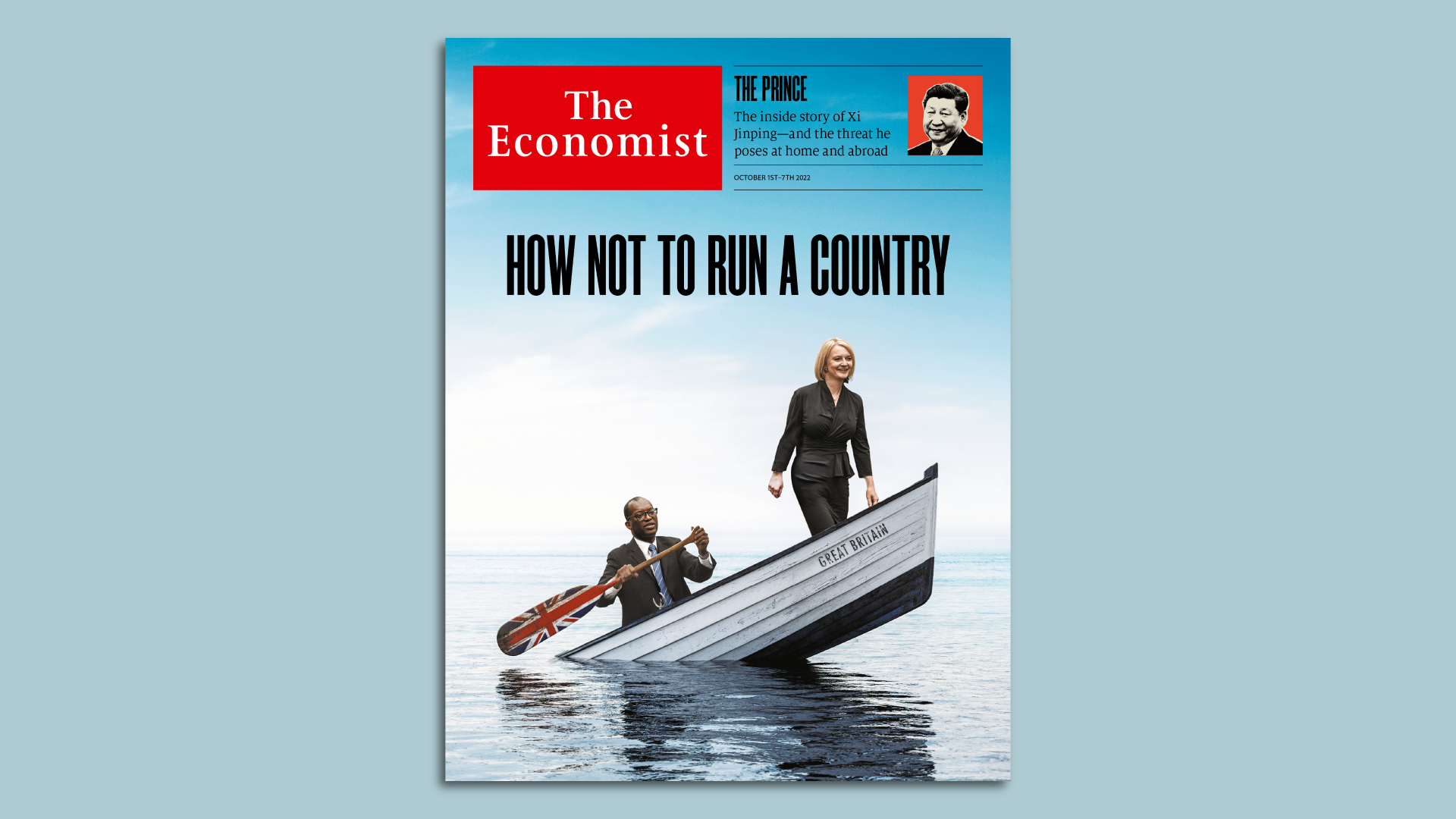 British Prime Minister Liz Truss was forced into a humiliating U-turn today after less than a month in power:
She reversed a cut to the highest income-tax rate, after it sparked market turmoil and rebellion in her party, Reuters reports.
Kwasi Kwarteng, chancellor of the exchequer, said the decision to scrap the top-rate tax cut was taken with "some humility and contrition."
👀 What we're watching: The embarrassment puts Truss in political danger in a country that has had four prime ministers in six years.
6. ⚽ Criticism of police after soccer stampede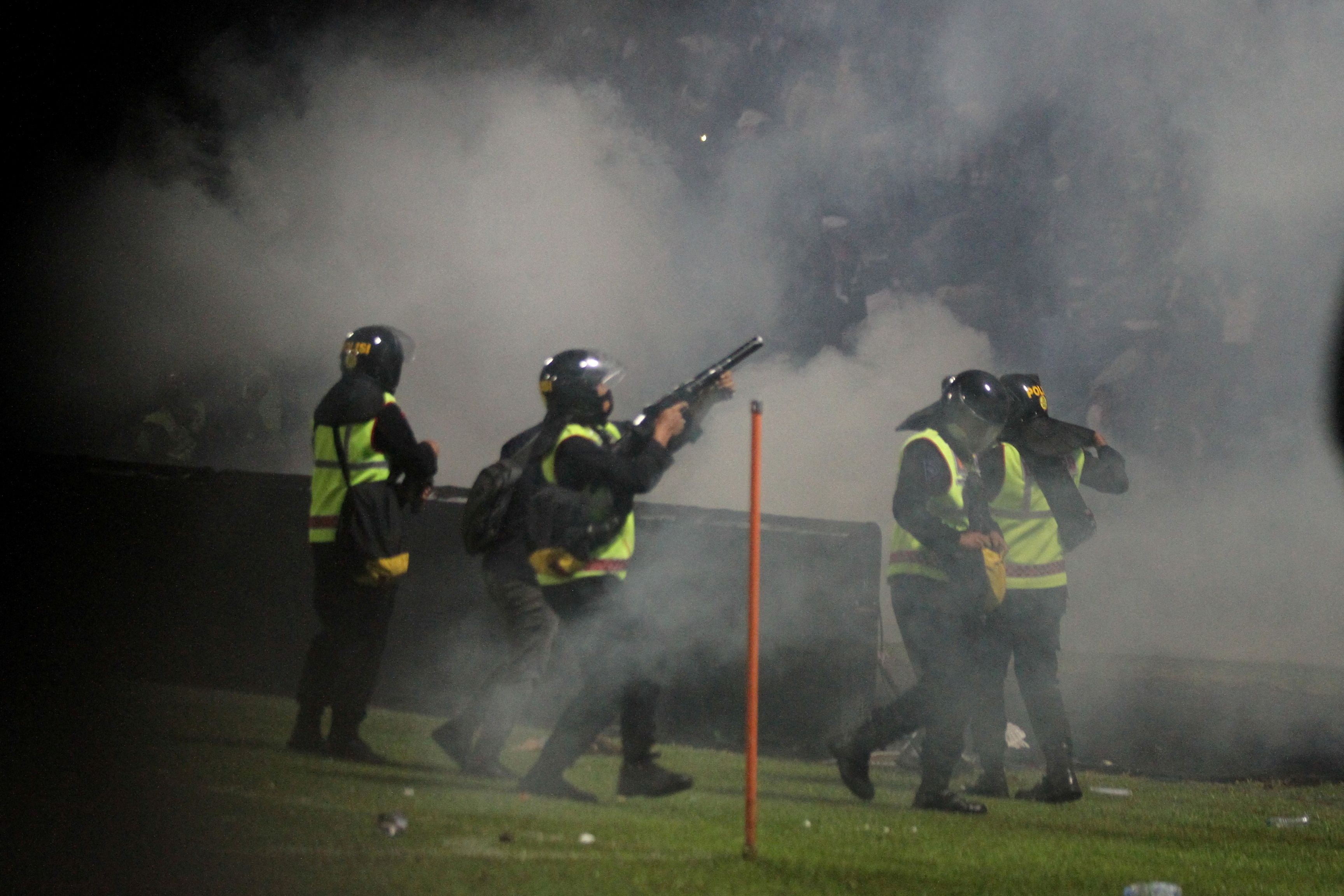 Indonesian police face mounting criticism of their tactics at a soccer stadium where at least 125 people were killed Saturday night in a crush of fleeing spectators, The Guardian reports:
"Police fired teargas in response to a pitch invasion by fans at the overcrowded stadium ... Three witnesses told The Guardian that teargas was fired not only at fans on the pitch, but also at crowds who had remained in the stands."
"Huge numbers scrambled to escape, prompting a deadly rush in which many were suffocated or crushed."
It's one of the world's worst stadium disasters, per the BBC.
7. 📚 Trump's Superman plan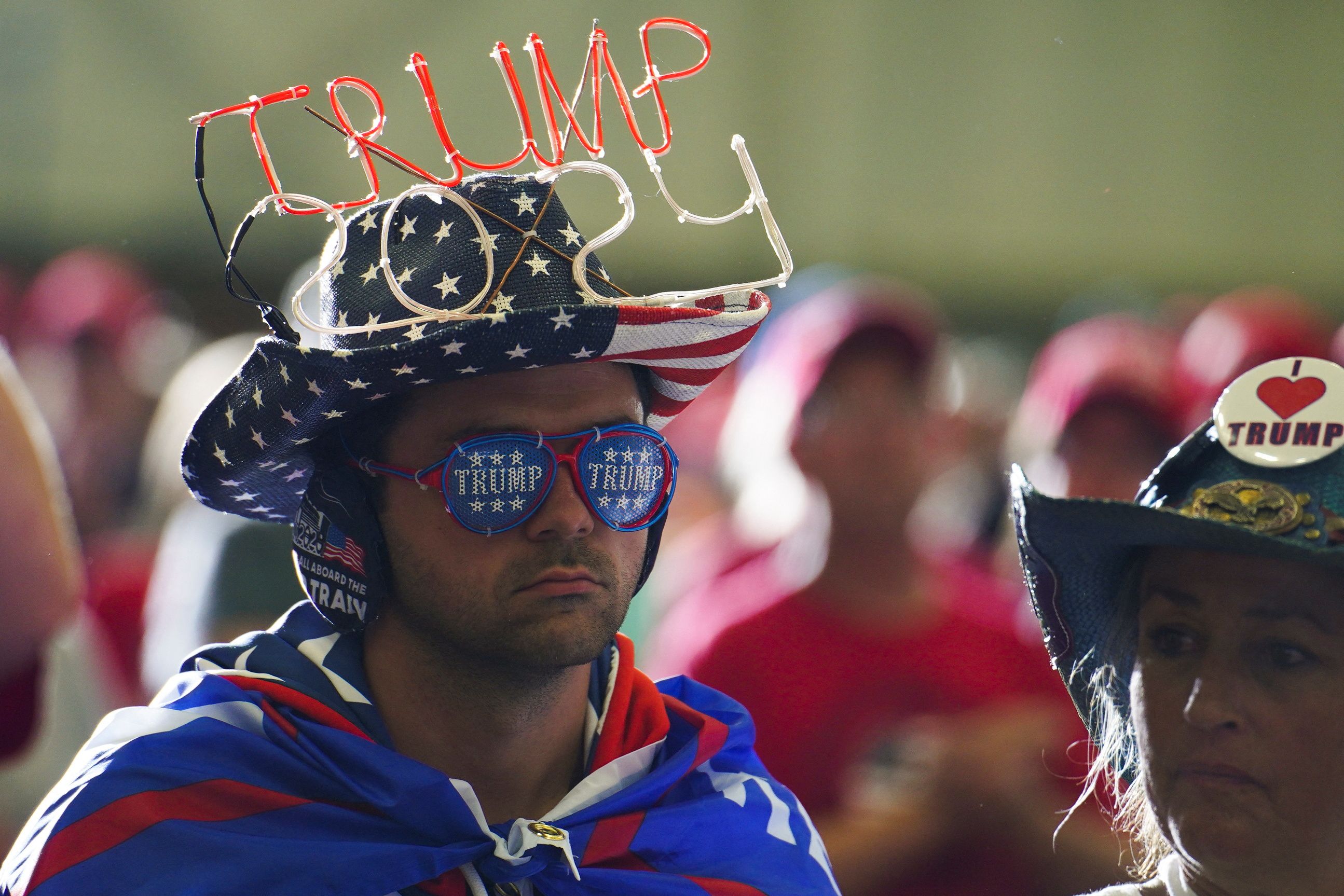 Maggie Haberman reports in "Confidence Man," out tomorrow, that when former President Trump was about to be discharged after COVID treatment, he had an idea that he eventually abandoned:
He came up with a plan he told associates was inspired by the singer James Brown, whom he loved watching toss off his cape while onstage, but it was in line with his love of professional wrestling as well:
[H]e would be wheeled out of Walter Reed in a chair and, once outdoors, he would dramatically stand up, then open his button-down dress shirt to reveal [a] Superman logo beneath it. (Trump was so serious about it that he called the campaign headquarters to instruct an aide, Max Miller, to procure the Superman shirts; Miller was sent to a Virginia big-box store.)
8. 🍟 1 fun thing: Happy Meals for adults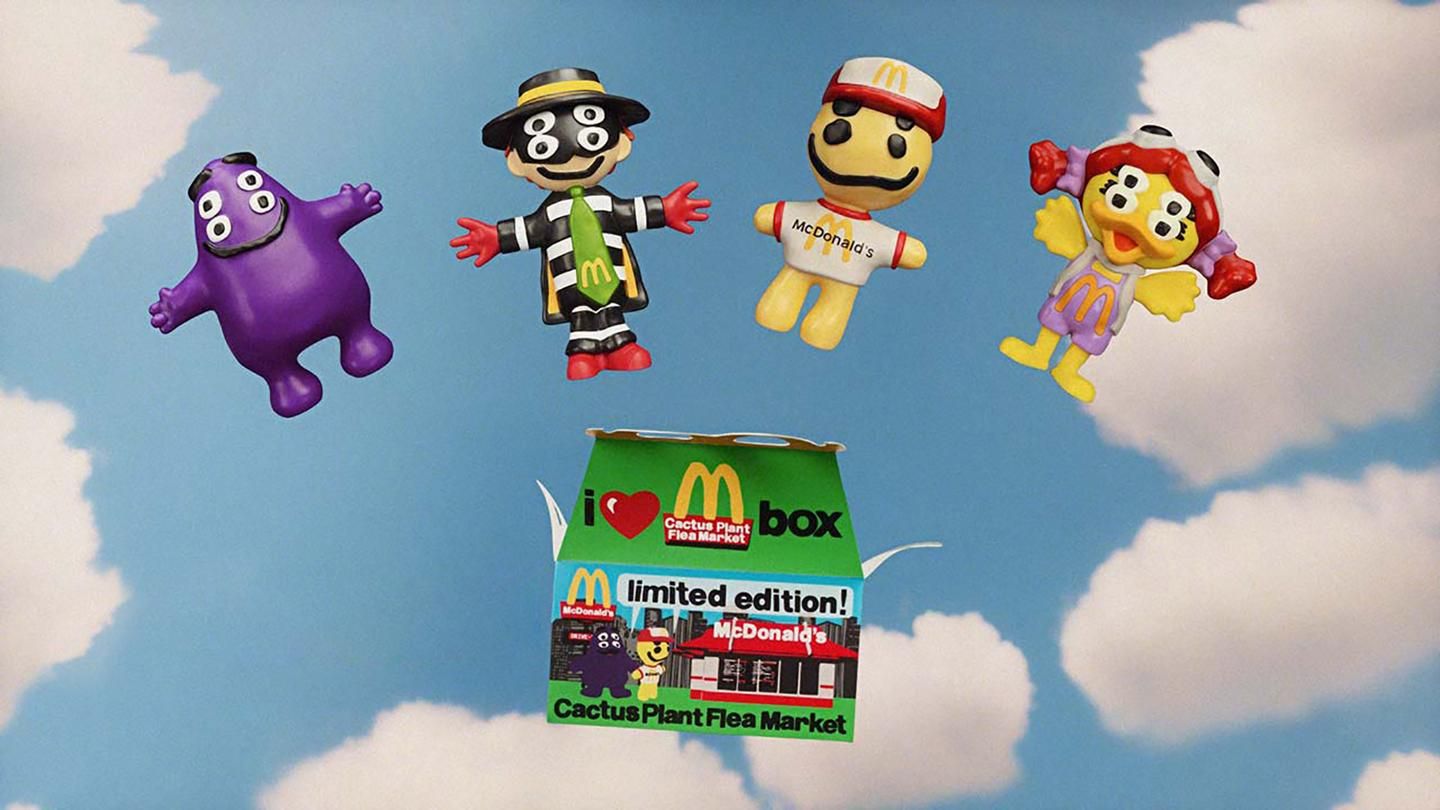 McDonald's is serving up nostalgia with new "boxed meals" for adults with "a surprise inside," Axios' Kelly Tyko reports.
The limited-edition combo meals launch today as part of the fast-food giant's collaboration with a popular streetwear fashion label, Cactus Plant Flea Market.
Why it matters: McDonald's said it is reimagining the "feeling of pure joy when you ordered a Happy Meal as a kid" to reignite "a new generation's love for our food and the brand."
One of four toys is included with the meal (Big Mac or McNuggets) — three iconic McDonald's characters (Grimace, the Hamburglar, Birdie), along with a new "Cactus Buddy!"
📬 Invite your friends to sign up to get their daily essentials — Axios AM, PM and Finish Line.