Axios AM
May 06, 2019
☪️ Good Monday morning. Ramadan begins: Across the world, Muslims fast each day for the entire month, abstaining from food and drink from dawn to dusk.
Also today, Michael Cohen reports to prison for a three-year sentence.
Boston Red Sox manager Alex Cora will skip Thursday's White House ceremony for the World Series winners, "given what he considers the Trump administration's poor treatment of his native Puerto Rico." (Boston Globe)
Was this email forwarded to you? Get your own! Sign up here.
1 big thing: World shrugs as China locks up 1 million Muslims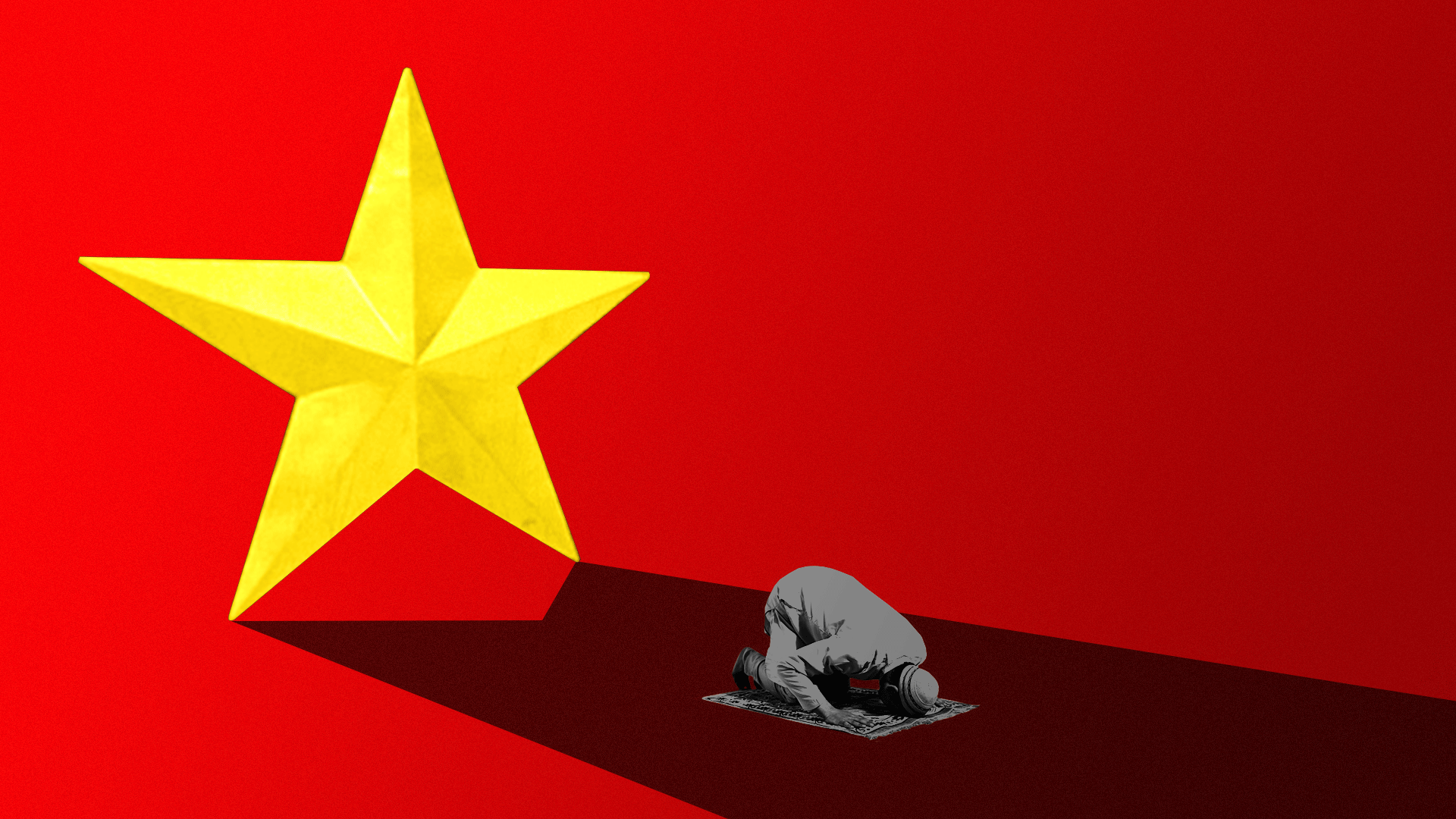 China has detained an estimated 1 to 2 million Uighur Muslims (pronounced WEE-guhr), and millions more live one step away from detention under the watchful eye of the Chinese Communist Party, Axios World editor David Lawler reports.
Why it matters: It has been two years since the internment camps came to light internationally, and a series of reports from the region of Xinjiang have made vivid the scale of the abuses. Yet foreign governments and corporations are content to pretend it isn't happening.
"If ... any other country in the world was found to be detaining over 1 million Muslims of a certain ethnicity, you can bet we'd be seeing an international outcry," says Sophie Richardson, China director for Human Rights Watch.
"There has been this almost childlike hope that as China gets wealthier and more secure, it would" adapt to international norms, Richardson says.
Instead, China is using its economic clout and influence at the UN to undermine those norms.
China has long waged a campaign of "assimilation and cultural destruction" in Xinjiang. But under President Xi Jinping it has dramatically escalated.
China used to deny the camps existed; it now claims they're voluntary and designed to root out extremism.
2. 🇨🇳 Tweets rock markets
Trade talks between the U.S. and China appear to be on life support, with Beijing struggling to respond to a pair of tweets by President Trump that threaten an escalation of tariffs by the end of the week, Bloomberg reports.
Why it matters: Stocks are plunging around the world, "sowing fears the conflict could spill over into slower economic growth." (WSJ)
Behind the scenes: A source tells Axios' Jonathan Swan that Trump thinks he's negotiating from economic strength, with the strong U.S. jobs numbers.
Trump's thinking: "You guys want to mess around with us? Be my guest."
3. Trump warns Iran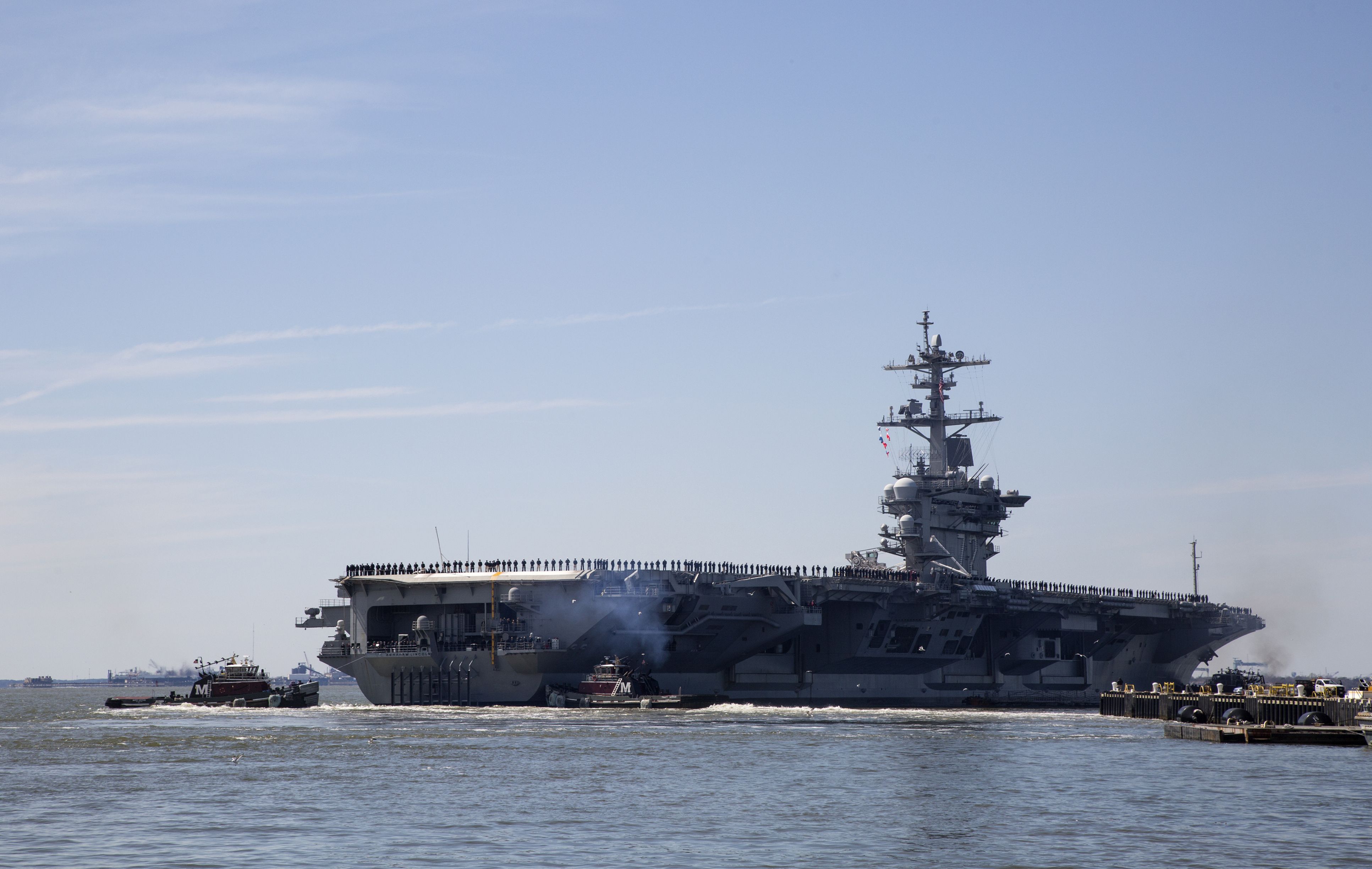 A White House decision to dispatch an aircraft carrier followed "clear indications" that Iranian and Iranian proxy forces were preparing to possibly attack U.S. forces in the region, a defense official told AP.
Be smart: "Attacking U.S. forces" probably means in Iraq.
National security adviser John Bolton said last night: "In response to a number of troubling and escalatory indications and warnings, the United States is deploying the USS Abraham Lincoln Carrier Strike Group and a bomber task force to the U.S. Central Command region."
"The United States is not seeking war with the Iranian regime, but we are fully prepared to respond to any attack."
Why it matters: Behnam Ben Taleblu — a senior fellow at the Foundation for Defense of Democracies, and an Axios Expert Voices contributor — tells Axios' Jonathan Swan that the move "could make Iranian decision-makers think again."
With Wednesday's one-year anniversary of the U.S. withdrawal from the Iran deal, "Washington needs to be prepared for any contingency."
4. Pic du jour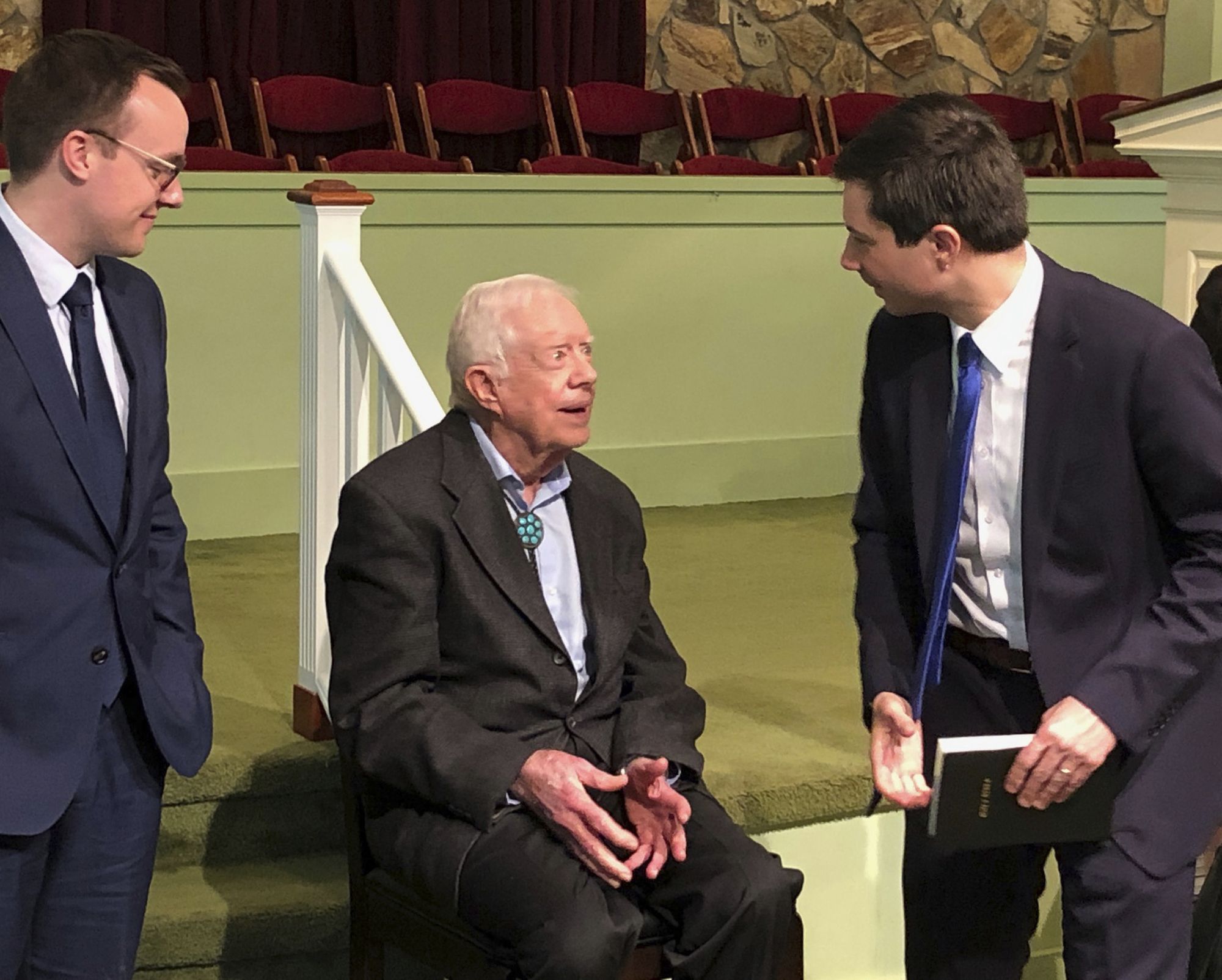 Pete Buttigieg and his husband, Chasten, joined the large weekly crowd at former President Jimmy Carter's Sunday school class in rural Georgia, AP's Jay Reeves reports from Plains.
At the invitation of the 94-year-old Carter, Buttigieg stood and read from the Bible as part of the lesson.
Carter told the audience that two other candidates, Sens. Cory Booker and Amy Klobuchar, had previously attended.
Buttigieg's campaign said he had lunch with the former president and Rosalynn.
5. Climate on campus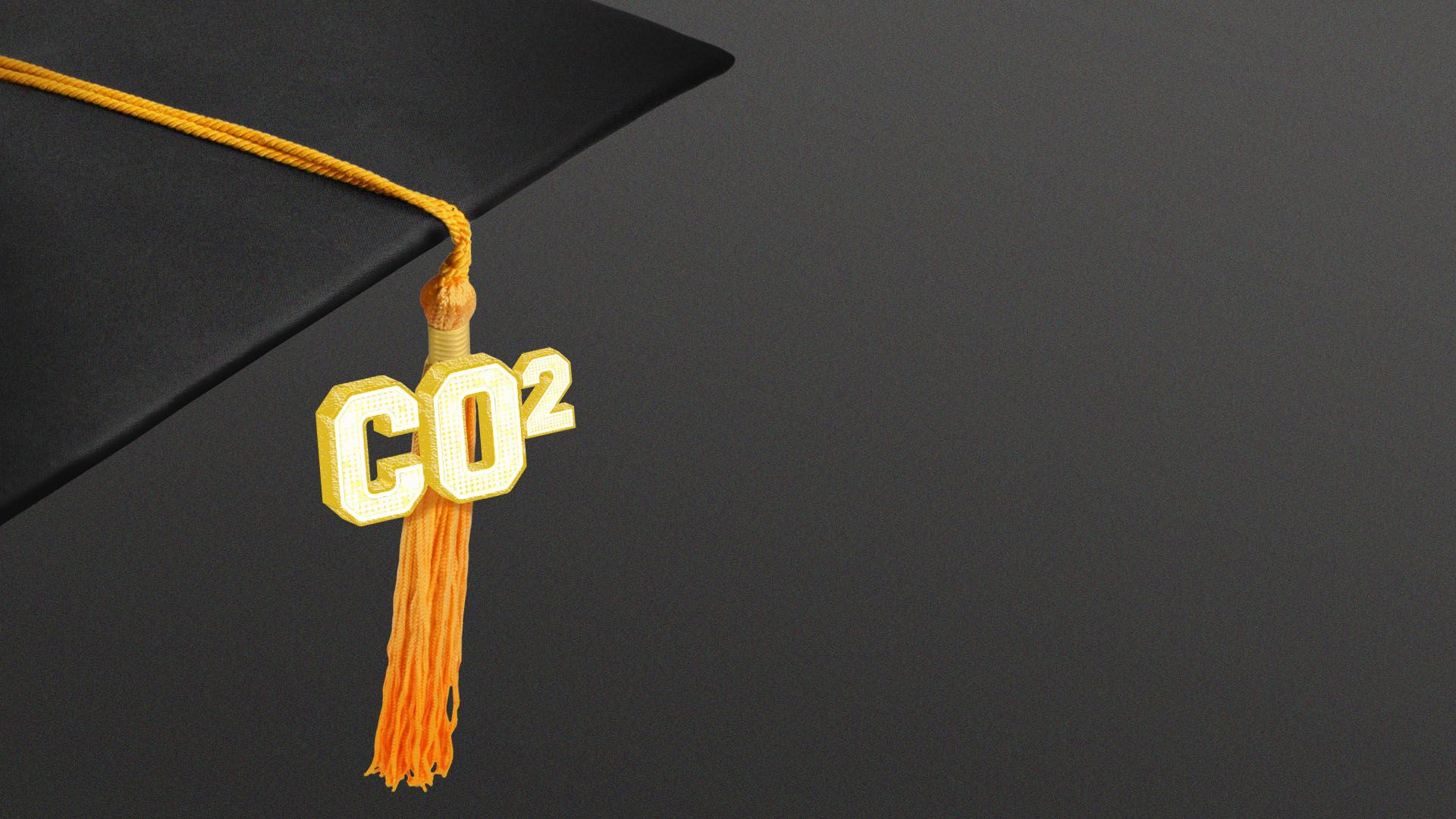 After two recent college visits, Amy Harder uses her "Harder Line" column to give students' perspectives on climate change:
America's youngest voters are more worried about climate change, more supportive of big government and more likely to identify as Democrats than older generations.
6. Impeachment fever wanes in early states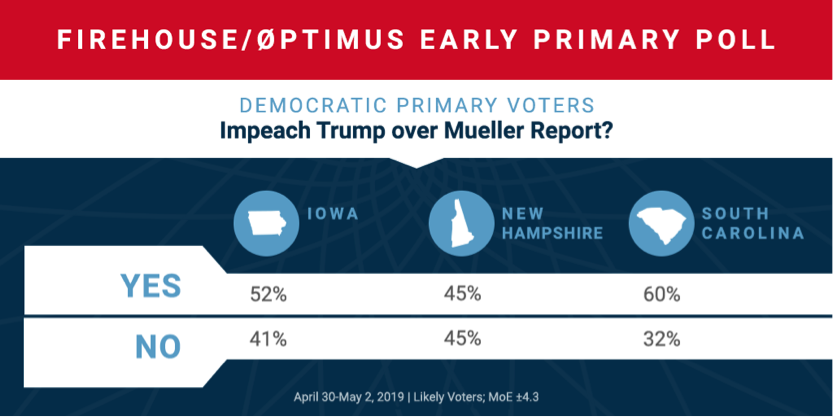 A new poll finds that Democrats in early-voting states are more inclined toward impeachment than leaders in Washington, but the numbers have dipped notably since polls earlier this year.
Republican firm Firehouse Strategies, along with Øptimus Data Analytics, polled 1,695 likely caucus/primary voters in Iowa, N.H. and S.C.
Another takeaway: The Biden surge is real, with a double-digit boost in all three states in the past three months.
Mayor Pete is his strongest competitor.
Firehouse's Alex Conant: "Dem primary voters may be very liberal/socialist, but [they're] going to vote with their brains & not their hearts."
7. 💰 IPOs could mean jackpot for California
Uber and Airbnb are among at least six California-based companies valued at more than $1 billion expected to go public this year, creating a new class of millionaires and billionaires and a potential windfall for state budget writers, AP's Adam Beam reports from Sacramento:
Why it matters: It's an enticing way for lawmakers to fund chosen causes — a temptation legislative leaders are trying to resist. Lawmakers can't count on the money being there every year, and they want to learn from past mistakes.
Holy cow, this stat: In 2017, the top 1% of California earners were responsible for more than 47% of the state's income tax collections.
8. Hundreds of rockets fired into Israel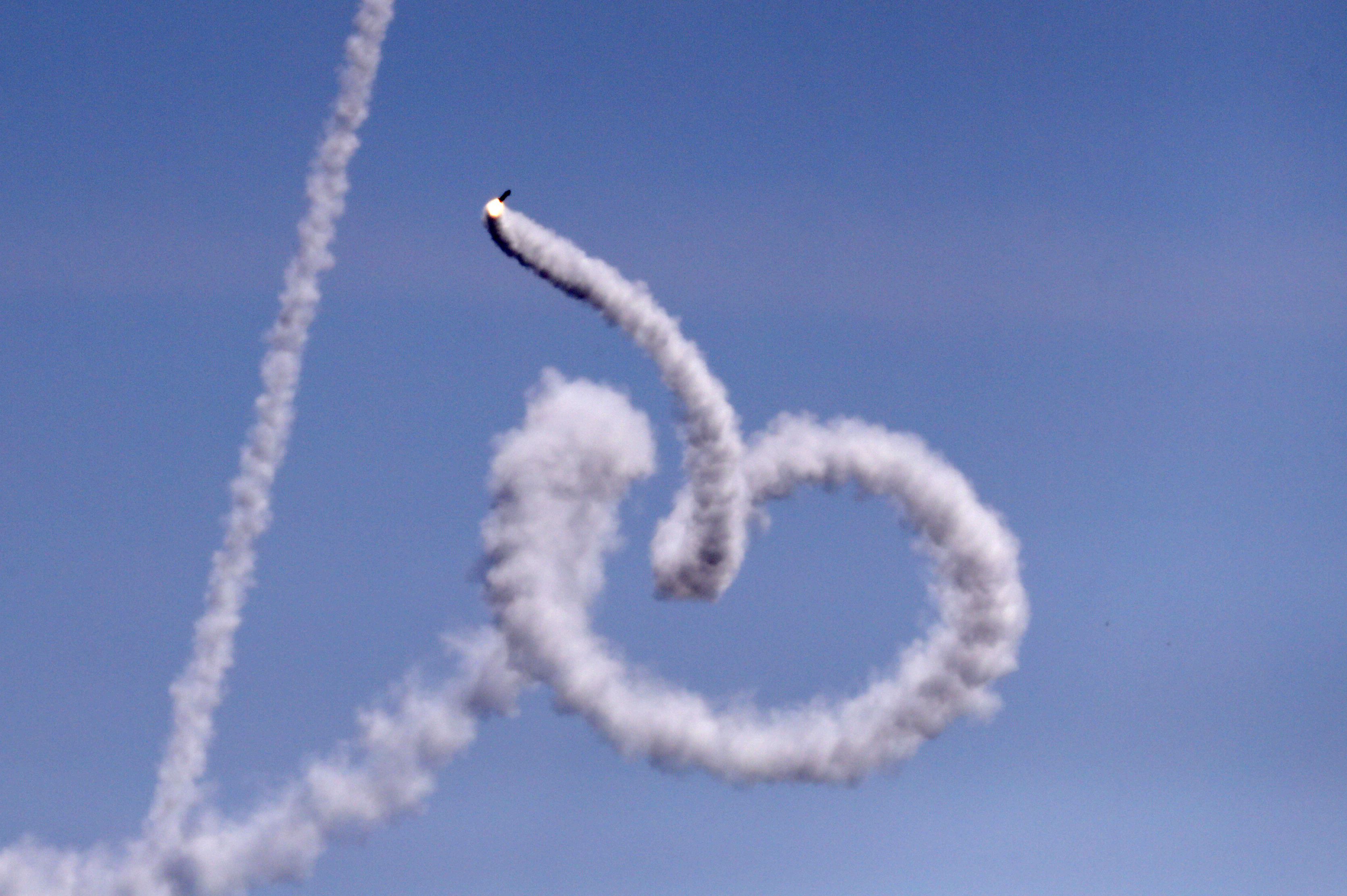 A picture taken from the southern Israeli village of Netiv Haasara shows rockets fired from the Gaza Strip on Saturday.
⚡ The latest: "A deadly surge in violence in the Gaza Strip and southern Israel petered out overnight and Palestinian officials reported that Egypt had mediated a truce" early today, Reuters reports.
9. 🍿 "Avengers" passes "Titanic"
"Avengers: Endgame" is the second-highest-grossing film of all time with $2.189 billion, after passing 1997's "Titanic," which earned $2.187 billion (unadjusted for inflation), per Hollywood Reporter:
"The top-grossing film of all time is Cameron's 'Avatar' (2009), with $2.8 billion at the global box office."
10. 🎵 1 tune thing
After 40 years, NPR's "Morning Edition" today changes its theme, the N.Y. Times' Niraj Chokshi writes:
"For the first time since it began broadcasting in 1979, the program is replacing its signature song with a propulsive and layered new theme that features real and electronic instruments."
"The instruments ... include acoustic and electronic drums, a string ensemble, acoustic piano, piano and keyboard samples, and a pedal steel guitar."
Why it matters: "The new theme is intended to attract a younger and more diverse audience, while also aligning with the evolution of 'Morning Edition' into a newsier program, said Kenya Young, the executive producer."
The original theme, composed by BJ Leiderman, was part of the very first "Morning Edition," on Nov. 5, 1979.
Who knew it has lyrics (never used):
"Oh, I hate to get up in the morning/Please don't wake me up this morning/Let me stay in bed … and … sleep."
📱Thanks for reading Axios AM. Invite your friends, relatives, co-workers to sign up here.