https://www.axios.com/newsletters/axios-am-a66ccd13-e0a7-4e60-81d5-cd15b3ebc77c.html?chunk=0#story0
1 big thing: Could Frexit be next?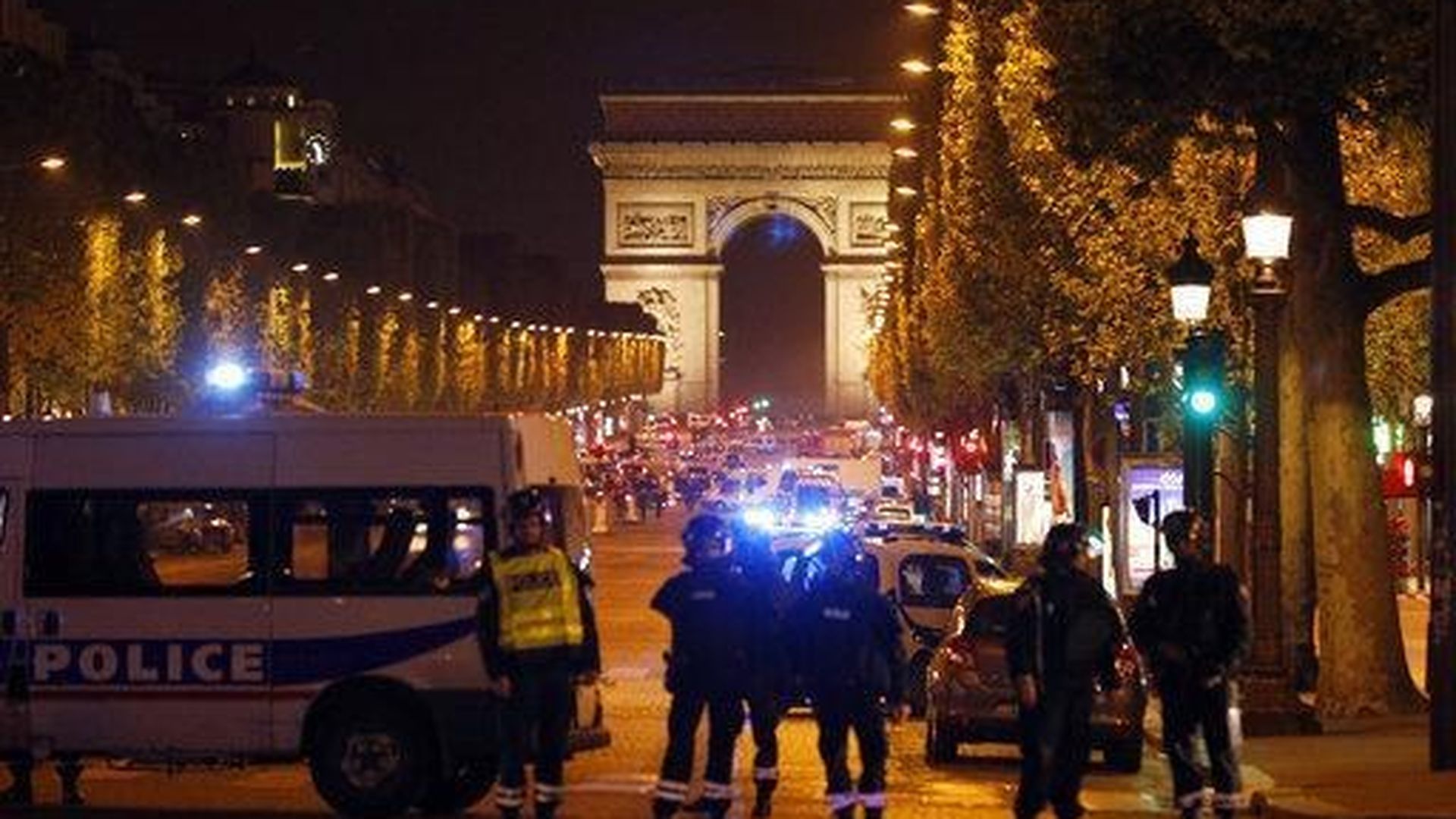 With the Islamic State claiming responsibility for the shooting death of a policeman on Paris' iconic Champs-Élysées just ahead of Sunday's first-round French elections, social media and commentators see a change in the voting atmosphere that could benefit the far-right populist Marine Le Pen.
If she won the runoff May 7, it would be a seismic manifestation of the global populist and nationalist trends that propelled Trump and the Brexit.
Trump tweeted this morning: "Another terrorist attack in Paris. The people of France will not take much more of this. Will have a big effect on presidential election!"
Axios' Shane Savitsky says she could win, and notes she has promised a referendum to leave the EU:
"If Trump's victory taught us anything, it should be that Le Pen certainly might win the French presidency. But Trump taught us something else — talking the talk is easy, but following through once in power can be much harder. Le Pen's call to destroy the 'anti-democratic monster' of the EU works well as a sound bite, but implementing it won't be easy."
For one thing ... Frexit would be more difficult than Le Pen lets on because France's participation in the EU is codified in its constitution.
AM in-box ... Axios' Steve LeVine, a longtime foreign correspondent for the big papers, sees a "better than 50-50 chance" LePen goes all the way, based partly on the "rule of threes" following the upset victories for Trump and Brexit. Steve emails me:
A wild card: "The first round is a tight race among four candidates, and one of them — Jean-Luc Mélenchon — is every bit [the firebrand] as Le Pen, only from the far left. It's conceivable that the second round will pit [them] against one another. Like Le Pen, Mélenchon threatens to abandon the euro — which would likely lead to a collapse of the unifying monetary union. In addition, Mélenchon vows to quit NATO, the IMF and the World Trade Organization."
The takeaway: "These positions are why the French election ultimately is more important to the U.S. than Brexit."
https://www.axios.com/newsletters/axios-am-a66ccd13-e0a7-4e60-81d5-cd15b3ebc77c.html?chunk=1#story1
2. Potentially very significant
A win for Bannon ... Financial Times lead story, "Trump fires protectionist warning over steel industry," by Shawn Donnan in D.C. (paywall): "The US has set the stage for a global showdown over steel, launching a national security investigation that could lead to sweeping tariffs on steel imports in what would be the first significant act of economic protectionism by President Donald Trump."
Why it matters: "The decision to use a 1962 law allowing the US government to limit imports that threaten its security readiness is intended to deliver on Mr Trump's campaign promises ... But it risks setting off trade tensions with China."
The big picture, from a New York Times front-pager by Mark Landler, "White House Roaring Again On Free Trade": "From Mr. Trump's 'buy American, hire American' rallying cry in Wisconsin this week to Vice President Mike Pence's warnings to Japan and South Korea about the need to rewrite trade deals, the Trump administration is moving against free trade on multiple fronts."
What's next: "A senior White House official said there would be two trade-related events a week for the next few weeks."
Key sentence: "The flurry of activity amounts to a comeback by nationalists like Mr. Bannon."
https://www.axios.com/newsletters/axios-am-a66ccd13-e0a7-4e60-81d5-cd15b3ebc77c.html?chunk=2#story2
3. Connecting the dots
The autocratic turn in Turkey, the rise of the nationalists, a free-speech crisis on campuses ... David Brooks' column, "The Crisis of Western Civ," says it's all part of a collapse of the "higher reaches of the humanistic ideal":
"It is as if a prevailing wind, which powered all the ships at sea, had suddenly ceased to blow. Now various scattered enemies of those Western values have emerged, and there is apparently nobody to defend them."
"If [hard-right Marine Le Pen and the hard-left Jean-Luc Mélenchon] end up in the [French] finals, then the European Union and NATO, the two great liberal institutions of modern Europe, will go into immediate crisis."
"While running for office, Donald Trump violated every norm of statesmanship built up over these many centuries, and it turned out many people didn't notice or didn't care. The faith in the West collapsed from within.
"[T]he whole idea of Western civ is assumed to be reactionary and oppressive. ... [I]f you think that was reactionary and oppressive, wait until you get a load of the world that comes after it."
https://www.axios.com/newsletters/axios-am-a66ccd13-e0a7-4e60-81d5-cd15b3ebc77c.html?chunk=3#story3
4. "New normal" may be back: anemic economic growth
A Wall Street Journal front-pager, "Moves in Markets Show Signs Investors Souring on Economy," by James Mackintosh, warns that "markets are flashing red on growth as investors begin to return to pre-election bets on the 'new normal' — a persistently weak economic expansion":
"[T]here are signs that the sugar rush of Donald Trump's victory and global-growth hopes has faded, raising doubts among some investors about whether stocks can stay high."
"Technology stocks' return to favor also suggests investors are looking for companies able to deliver growth even if the economy is weak."
Caveat: "[T]here is a long history of first-quarter data being wrong due to seasonal adjustment errors."
https://www.axios.com/newsletters/axios-am-a66ccd13-e0a7-4e60-81d5-cd15b3ebc77c.html?chunk=4#story4
5. How Amazon will become the first $1 trillion stock
The case for "AMZN $1T" by Scott Galloway, founder of marketing company L2 and an NYU professor, is spelled out in a MarketWatch post:
The strategy: "I think Amazon is going to say to a series of households, 'Tell you what: You don't need any other retailer."
The long game: "Jeff Bezos & Co. have declared war on conventional brands, changed the relationship between a company and its shareholders, and deployed Alexa ... in clever ways. ... Amazon is giving people a discount on laundry detergent and other products when they order through Alexa."
Why it matters: "[T]he stock's going to become the first $1 trillion market cap company in the history of business."
P.S. "Facebook's record lobbying quarter," by Axios' David McCabe: "Facebook spent more on [federal] lobbying in the first three months of 2017 [$3.21 million] than it has in any previous quarter since registering in 2009."
What it lobbied on: Immigration, surveillance and connectivity, among many other issues.
https://www.axios.com/newsletters/axios-am-a66ccd13-e0a7-4e60-81d5-cd15b3ebc77c.html?chunk=5#story5
6. If you read only 1 thing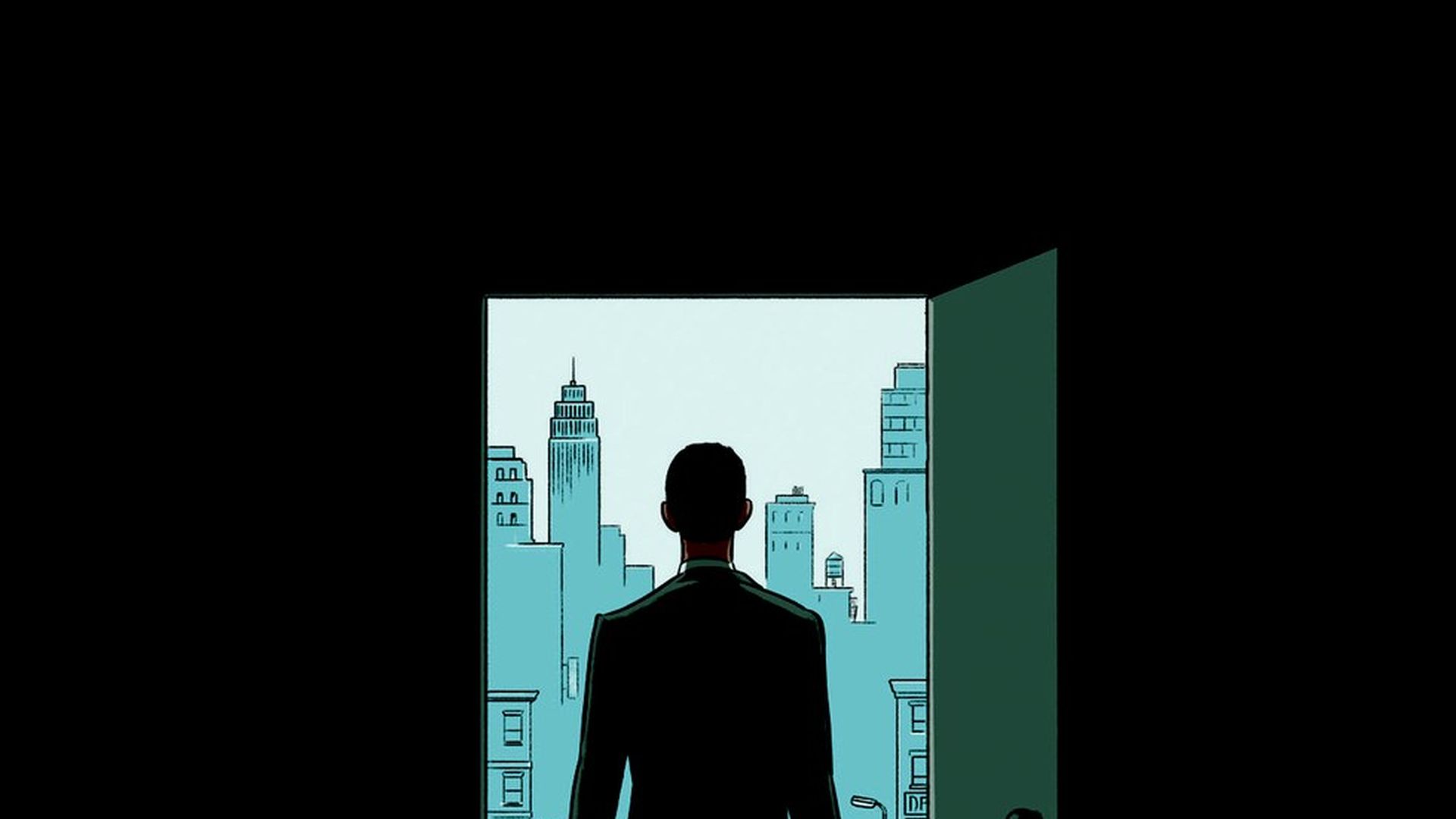 The ultimate megatrend, from the N.Y. Times Magazine's forthcoming Climate Issue ... "Our Climate Future Is Actually Our Climate Present: How do we live with the fact that the world we knew is going and, in some cases, already gone?" by Jon Mooallem:
The future we've been warned about is beginning to saturate the present. We tend to imagine climate change as a destroyer. But it also traffics in disruption, disarray: increasingly frequent and more powerful storms and droughts; heightened flooding; expanded ranges of pests turning forests into fuel for wildfires; stretches of inhospitable heat. So many facets of our existence — agriculture, transportation, cities and the architecture they spawned — were designed to suit specific environments. Now they are being slowly transplanted into different, more volatile ones, without ever actually moving.
And in case that wasn't enough, from the same issue ... "Why the Menace of Mosquitoes Will Only Get Worse: Climate change is altering the environment in ways that increase the potential for viruses like Zika," by Maryn McKenna:
The unpredictable weather patterns stimulated by climate change affect infectious diseases, as well as chronic ones. Warmer weather encourages food-borne organisms like salmonella to multiply more rapidly, and warmer seas foster the growth of bacteria like Vibrio that make oysters unsafe to eat. Spikes in heat and humidity have less visible effects, too, changing the numbers and distribution of the insect intermediaries that carry diseases to people.
https://www.axios.com/newsletters/axios-am-a66ccd13-e0a7-4e60-81d5-cd15b3ebc77c.html?chunk=6#story6
7. Trump's "trickiest task"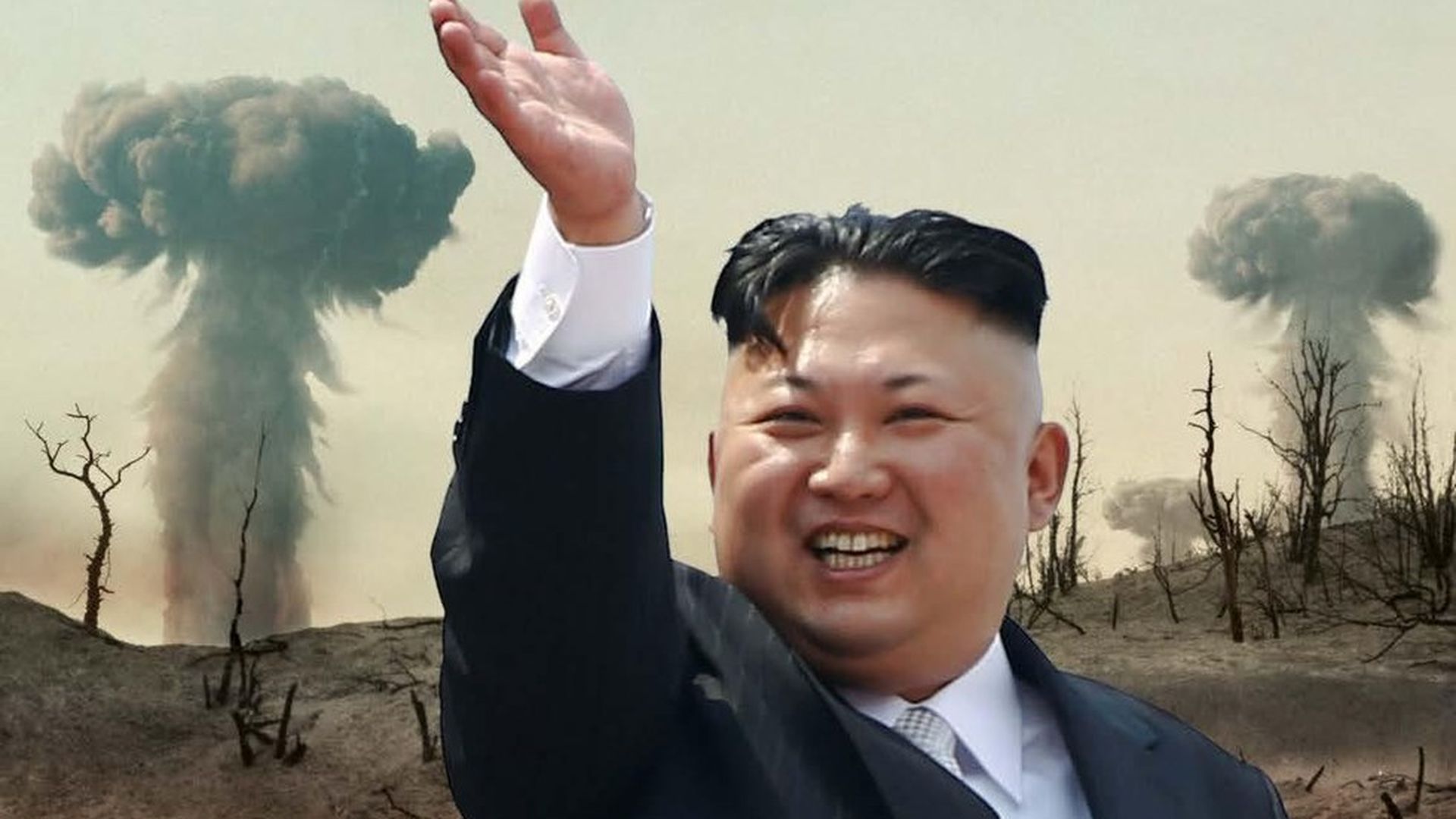 Get smart fast ... "Dealmaker, meet deal-breaker," says The Economist's cover story, "How to deal with the world's most dangerous regime":
"For all his eccentricities, [North Korea's Kim Jong-un] is behaving rationally. He watched Muammar Qadaffi of Libya give up his nuclear programme in return for better relations with the West — and end up dead. He sees his nuclear arsenal as a guarantee that his regime, and he, will survive. (Though it would be suicidal for him to use it.)"
"Mr Trump can do little to change his mind. Economic sanctions that harm his people will not spoil his lunch. Cyber-attacks, which may account for the failure of some recent missile launches, can slow but not stop him. America can solve the Korean conundrum only with China's help."
"The crucial message for Mr Kim as for his predecessors is that, if the North were to use its nukes, the regime would be obliterated. In the long run, reunification is inevitable and desirable. Meanwhile, the junior god-king can be deterred."
https://www.axios.com/newsletters/axios-am-a66ccd13-e0a7-4e60-81d5-cd15b3ebc77c.html?chunk=7#story7
8. Tracking power: James Murdoch rising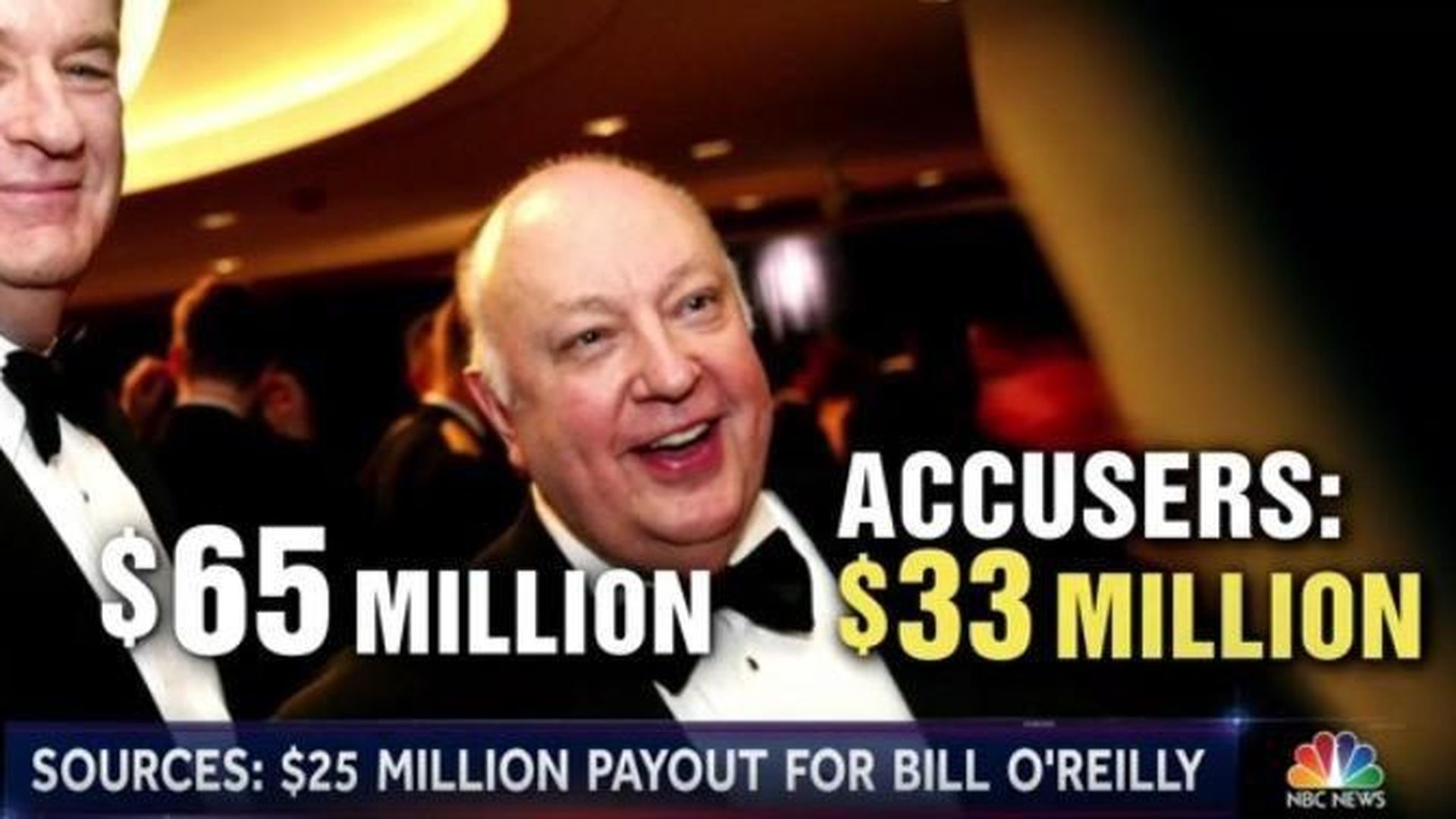 https://www.axios.com/newsletters/axios-am-a66ccd13-e0a7-4e60-81d5-cd15b3ebc77c.html?chunk=8#story8
9. Bob Costa's new hat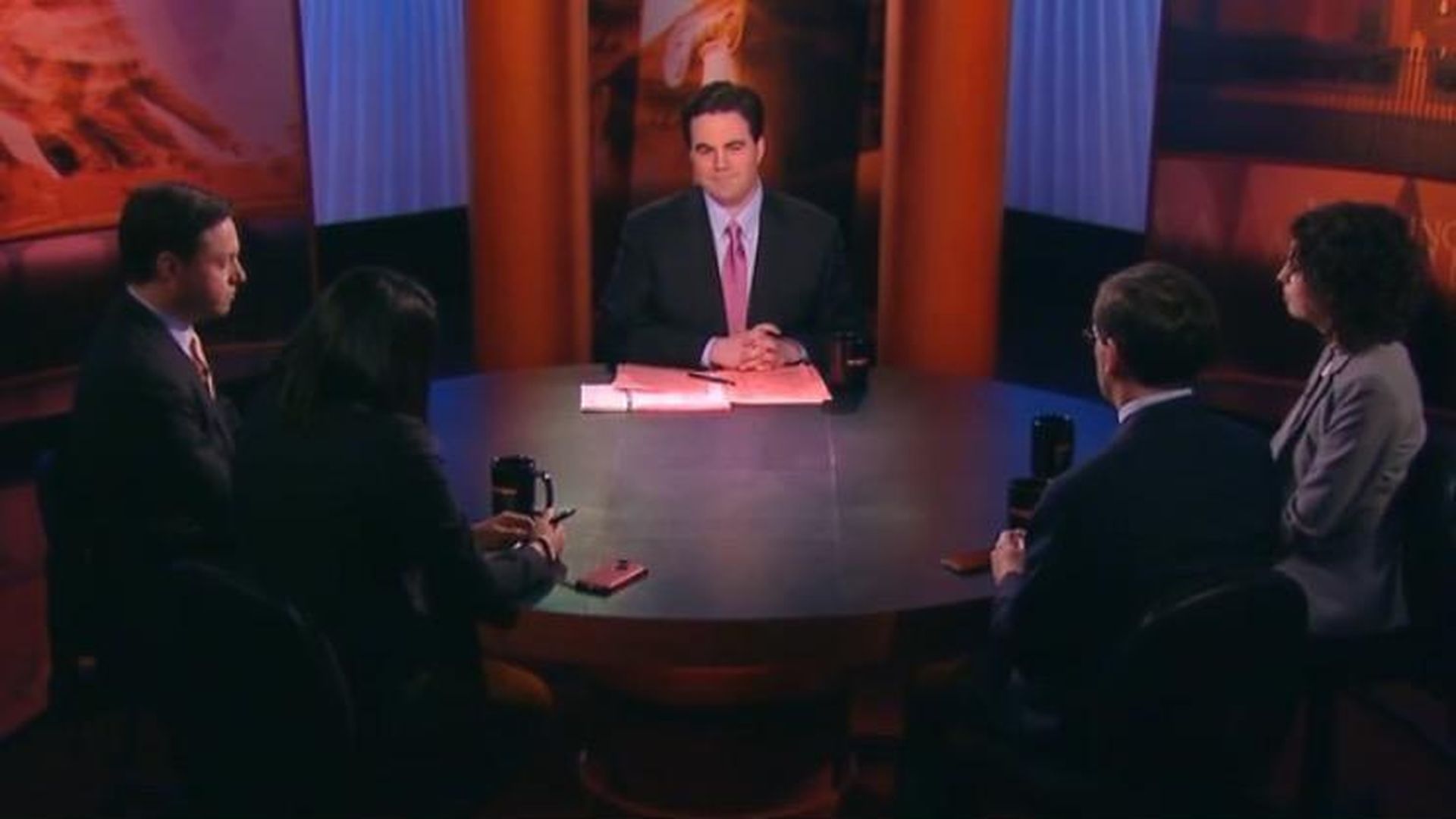 WashPost's Bob Costa (who'll continue with the paper) writes to viewers of PBS' Friday night classic, "Washington Week," after being named moderator, succeeding the late Gwen Ifill:
"Washington Week is a treasured resource for so many viewers who value civil conversation and who care about how our democracy works. The past moderators of the program, and most especially Gwen Ifill, earned the trust and affection of a large and loyal audience."
"I met Gwen when I was a first-time guest on Washington Week in 2014 and she told me about her values, a conversation I'll always remember. ... Early in the 2016 campaign, I remember being with Gwen in New Hampshire during the primaries. It was a crazy day on the campaign trail, but somehow it didn't seem to faze Gwen. Even after her decades in the business, she still loved being there. Gwen loved politics, her colleagues and her viewers. "
Jonathan Swan tweets at Costa: "Congrats to a generous guy and old fashioned (in a good way!) reporter."
https://www.axios.com/newsletters/axios-am-a66ccd13-e0a7-4e60-81d5-cd15b3ebc77c.html?chunk=9#story9
10. 1 foodie thing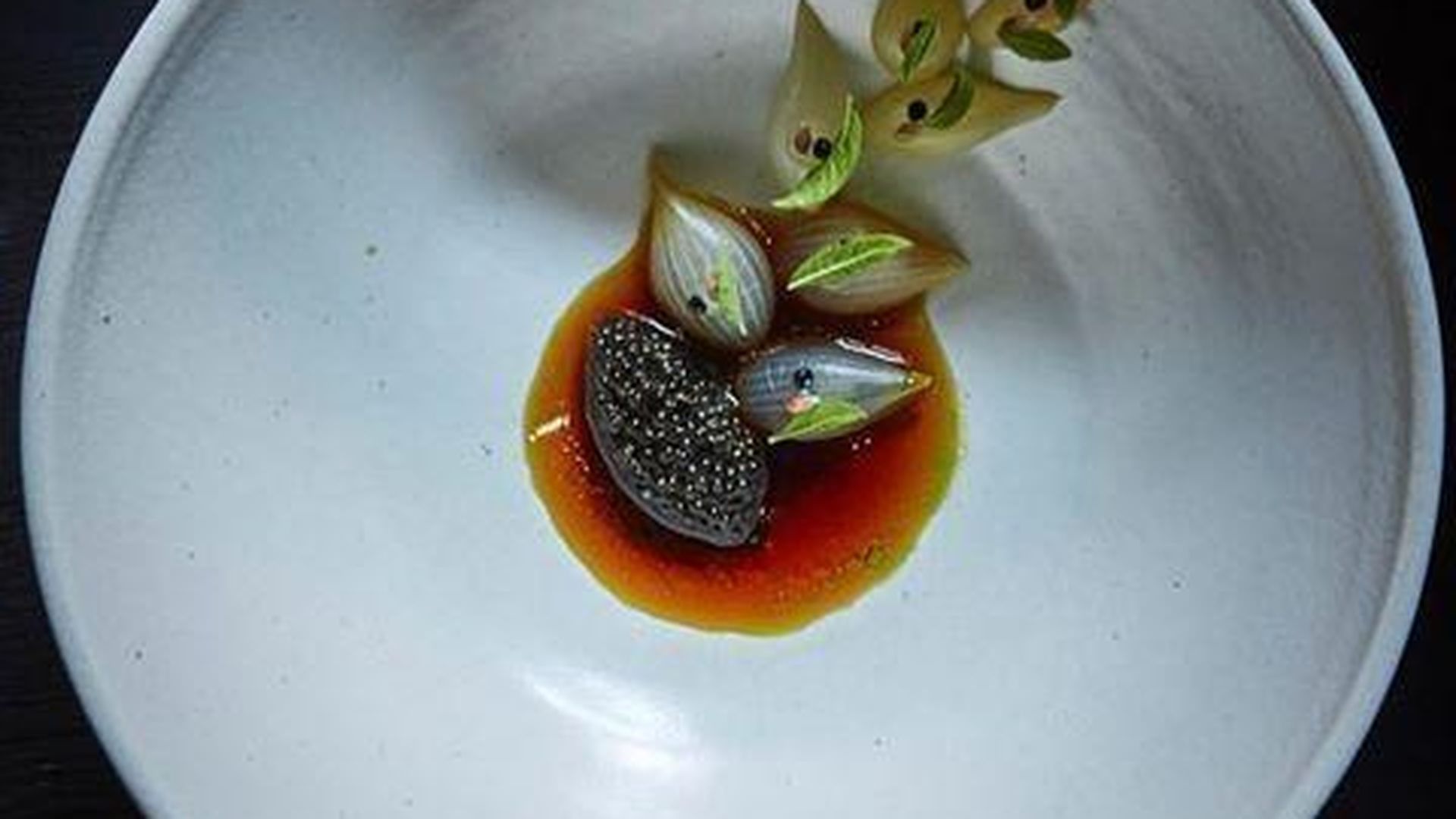 GQ's 10 Best New Restaurants in America (alphabetical order), by Brett Martin, "exploring everything from neo-Nordic in Brooklyn to Korean pizza in Minneapolis to ecstatic Mexican food in LA":
Aska (Brooklyn): Scandinavian high notes beneath the Williamsburg Bridge.
Flowers of Vietnam (Detroit): A son of Palestinian immigrants does Southeast Asian in Mexicantown.
Han Oak (Portland, Ore.): Casual Korean tasting menu collides with Portland cool.
Kato (L.A.): A West L.A.'s strip mall hosts the city's best-valued Asian tasting menu.
Kemuri Tatsu-ya (Austin): Giddy, riotous Japanese-Texan "Austin izakaya."
Rooster Soup Co. (Philadelphia): Israeli chef Michael Salomonov's posse elevates Jewish diner favorites.
Salazar (L.A.): Ecstatic, escapist Mexican food near the L.A. River.
Side Chick (L.A.): Transcendant Hainan chicken at the Westfield Santa Anita mall.
Tarsan i Jane (Seattle): Characteristic Catalan and Valencian inventiveness for the Northwest.
Young Joni (Minneapolis): Wood-fired pizzas and Korean small plates, in equal measure. America in 2017 on a menu.