Axios AM
September 18, 2023
🍯 Hello, Monday — and happy new year (5784) to our Jewish brothers and sisters. Jake Tapper is still writing 5783 on his checks.
Smart Brevity™ count: 1,376 words ... 5 mins. Edited by Emma Loop.
🎤 Please join Axios for our in-person News Shapers event in D.C. at 8 a.m. on Wednesday, featuring interviews with Sen. J.D. Vance (R-Ohio) and White House deputy national security advisor Mike Pyle. Register here.
🌐 1 big thing: Hard right rising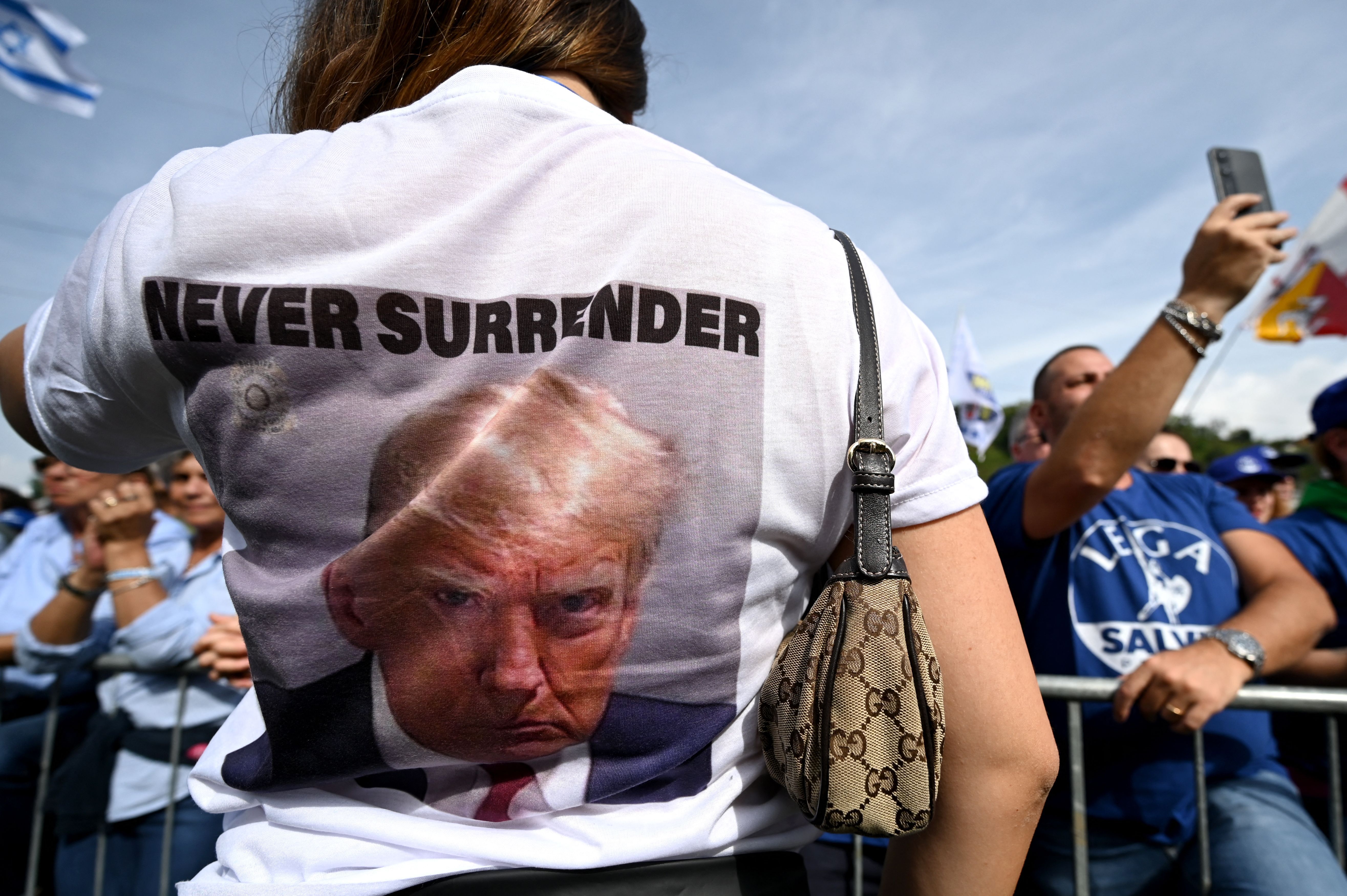 The Trump T-shirt above was being worn in Italy, during yesterday's annual rally of the far-right Lega (League) party in Pontida, northern Italy.
International Trump support reflects a global phenomenon: The hard right, once fringe, is gaining power and popularity across Europe, Latin America and elsewhere.
Why it matters: Immigration, inflation and the rising cost of climate policy are creating potent new targets for populism, The Economist reports (registration required).
In Europe, nationalist or far-right parties are growing in Germany, France, Italy, the Netherlands, Belgium, Switzerland, Austria, Hungary, Poland, and even Finland and Sweden.
Newish democracies "that for decades lacked big nationalist parties — Portugal, Romania and Spain — now have them," The Economist adds.
It's also true in Latin America: Tucker Carlson just traveled to Argentina to interview Javier Milei, a self-described "anarcho-capitalist" (radical libertarian) who came out of nowhere to become the favorite in next month's presidential election.
Right-wing populists have made inroads in Chile, Paraguay and El Salvador, often with tough-on-crime messages, AP reports.
What's happening: Right-wing populists have lost — most notably former President Trump in the U.S., right-wing leader Marine Le Pen in France and Jair Bolsonaro in Brazil. But the global phenomenon doesn't appear to be ebbing, Axios' Dave Lawler tells me.
In all three, the more mainstream victors have seen their popularity wane. As in countries across the rich world, the far-right is still knocking at the door each election cycle.
Between the lines: In several cases, right-wingers are coming back strong after losing.
In Israel, Prime Minister Benjamin Netanyahu partnered with the extreme right to return to office, giving once-fringe parties a bigger voice than ever before — and helping spark a political crisis.
Netanyahu is in the U.S. this week, and will hold a bilateral meeting with Biden on Wednesday in New York at the UN General Assembly (UNGA).
Netanyahu will meet today with Elon Musk in San Francisco to talk AI.
Minutes before leaving for the U.S., the Israeli leader said pro-democracy protesters who will demonstrate against him in California and New York "are aligning themselves with the PLO and Iran."
Reporting was contributed by Axios' Barak Ravid and Zachary Basu.
2. 🚙 Walkouts hit 23-year peak
Even before last week's UAW strike, labor stoppages resulted in 4.1 million missed days of work last month — the most since August 2000, The Wall Street Journal writes from Labor Department data.
Why it matters: Strikes by Hollywood actors and writers fueled that walkout figure. But unionized workers are showing muscle coast to coast, winning big raises and better benefits despite a record-low union membership rate.
🧠 What's happening: The gains come from more favorable attitudes toward organized labor, a pandemic-emboldened workforce + leverage from a tight labor market, Axios Markets' Emily Peck reports.
3. 🗳️ '25 sneak peak: Biden, Trump plans for Term 2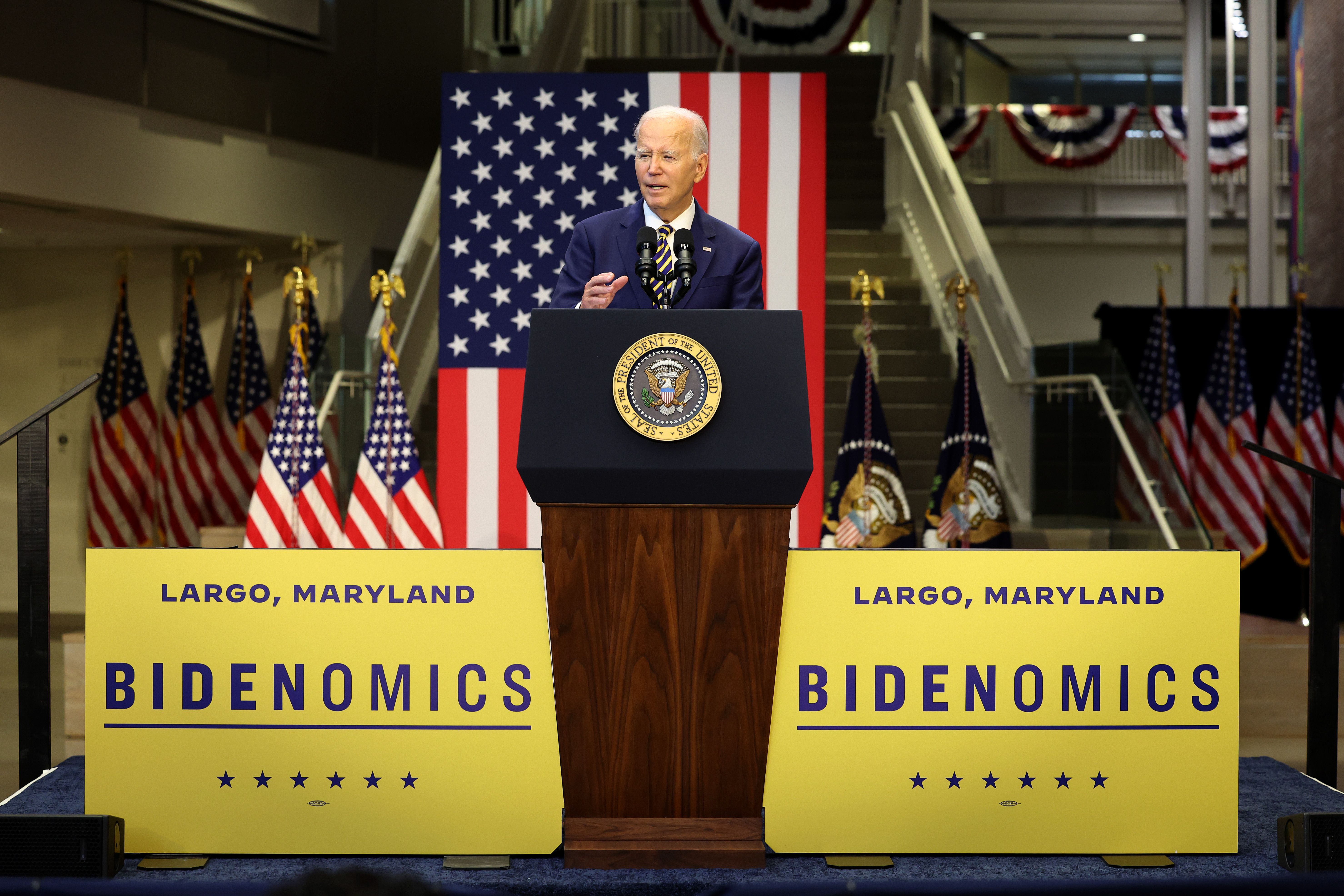 Over the weekend, we got a preview of second-term policy plans for both President Biden and former President Trump:
Biden's climate policies "would take aim at steel and cement plants, factories and oil refineries," with "new controls on industrial facilities, which his advisers have begun to map out and described in recent interviews," the N.Y. Times' Coral Davenport writes.
Trump and his advisers "have discussed deeper cuts to both individual and corporate tax rates," the WashPost's Jeff Stein reports: "Trump has not identified a potential new corporate tax rate, but has talked publicly of using revenue from new tariffs to reduce taxes on U.S. producers." Newt Gingrich, a Trump backer, said a corporate rate cut would "be tied with a substantial individual tax cut, too."
🕶️ What we're watching: Expect to hear more about a vow Biden made last year while campaigning for midterms. He said that with more Democratic senators, he'd "codify Roe ... once again make Roe the law of the land."
4. 🏛️ Dems urge McCarthy to face reality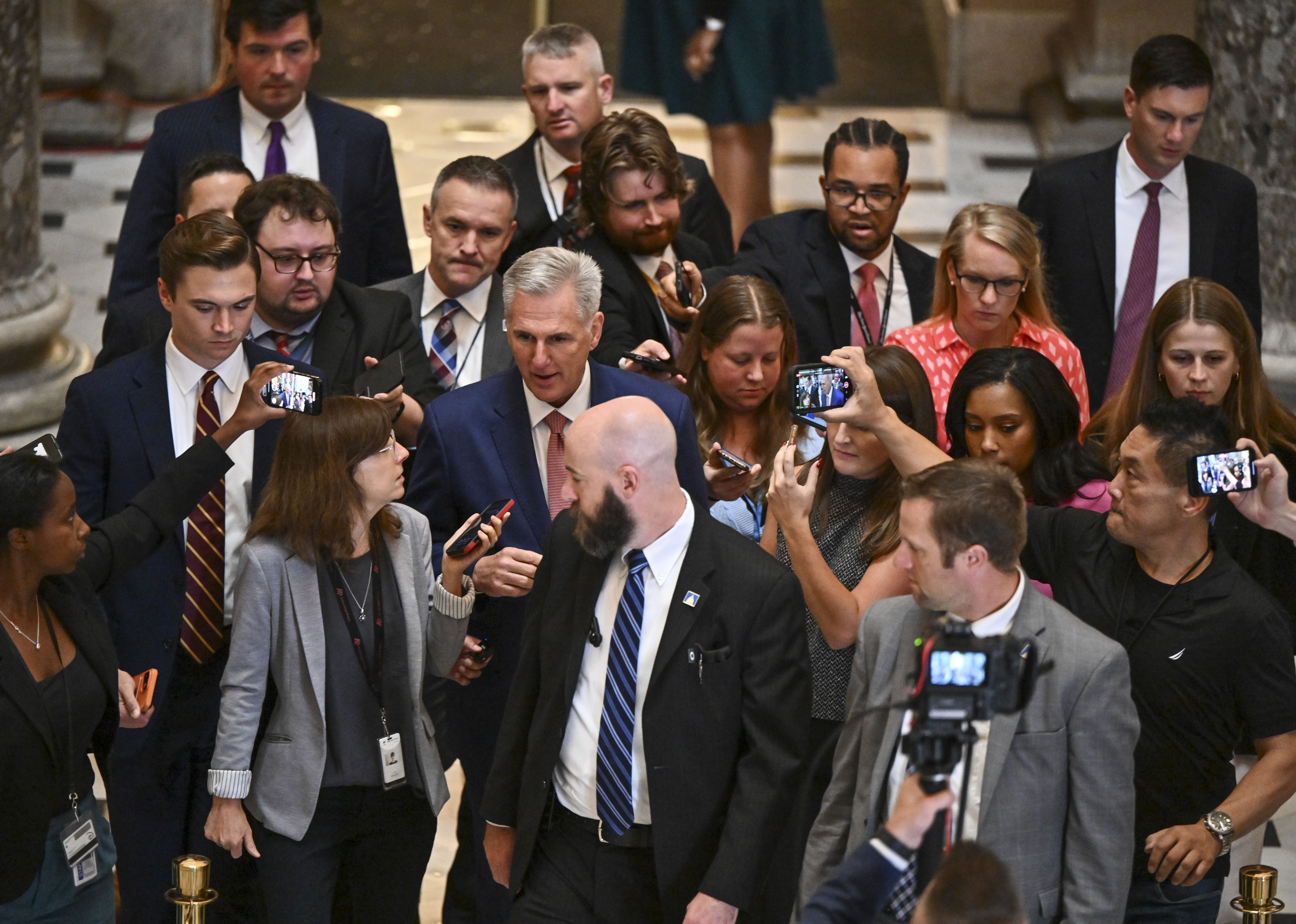 With the clock ticking to fund the government and avoid a shutdown at the end of the month, Democrats are telling Speaker McCarthy: You need us!
Why it matters: Any spending bills will need agreement from the Senate and President Biden. But McCarthy's right flank is steering him toward severe budget cuts — while threatening to replace him, and seemingly welcoming a shutdown, Axios' Andrew Solender reports.
All 98 House Democrats in the center-left New Democrat Coalition have signed a letter to McCarthy urging him to put the Senate's bipartisan appropriations bill up for a vote, rather than trying to pass House Republicans' party-line bills.
"There is no scenario where the government doesn't continue operating without a bipartisan agreement," Rep. Brad Schneider (D-Ill.) told Axios.
The need for Democratic votes was underscored Sunday night when conservatives swiftly voiced opposition to a short-term spending bill designed by House GOP groups to pass along party lines.
🐘 The other side: House Republicans argue that passing party-line GOP bills in their chamber will strengthen their hand in eventual negotiations with the Senate.
Some conservatives, while acknowledging the eventual resolution will likely be bipartisan, still say the composition of the bills matters greatly for McCarthy's standing within his conference.
5. U.S. passes 500 mass shootings in '23
A shooting that wounded four people in Denver on Saturday night marked America's 500th mass shooting of 2023.
The Gun Violence Archive, an independent research and data collection organization, defines a mass shooting as a shooting in which four or more people were shot or killed, not including the shooter.
Just five years ago, the country had never experienced 500 mass shootings in one year, Axios' April Rubin reports.
6. ✈️ Missing: $80 million jet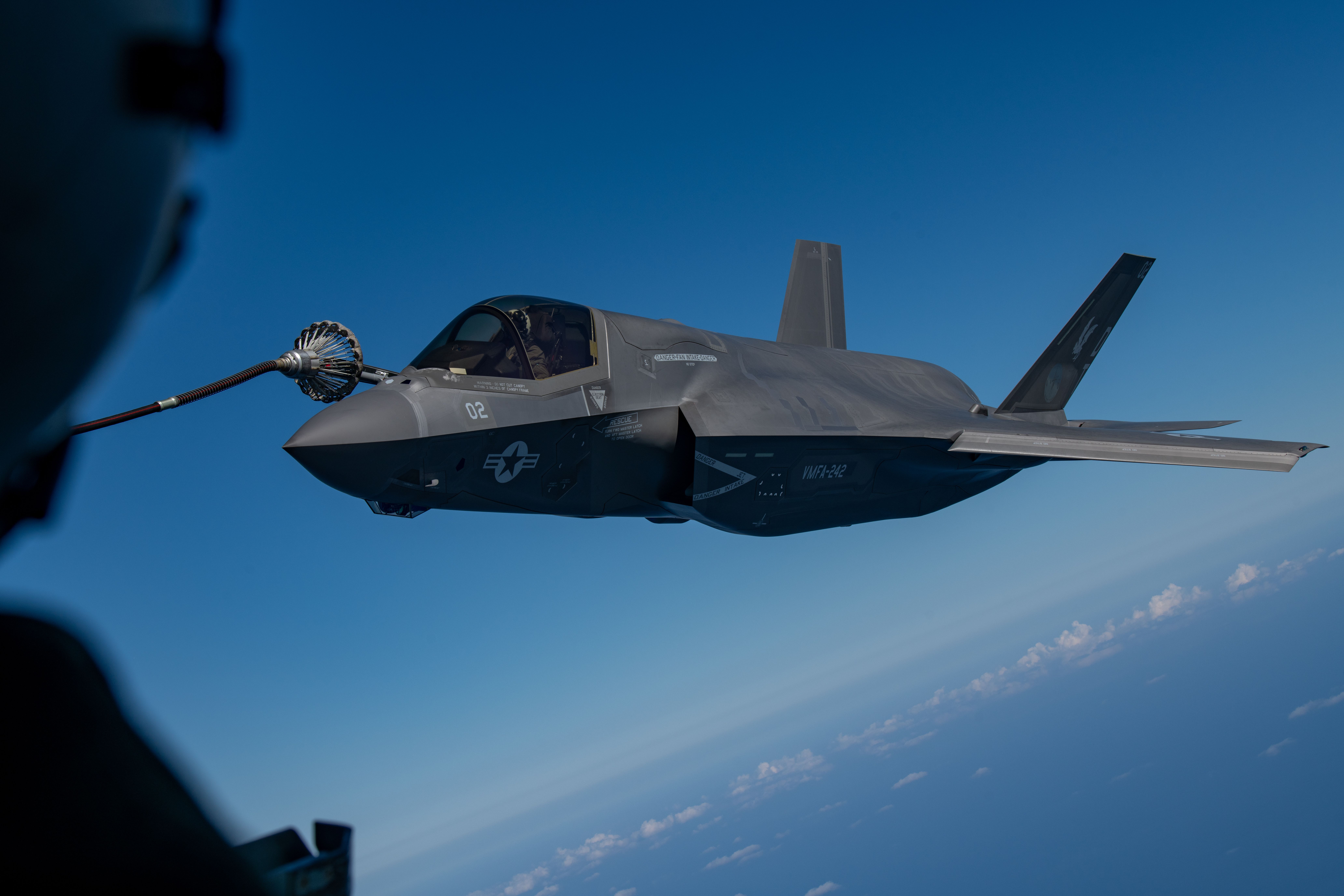 The Marine Corps is asking for the public's help in locating an F-35B Lightning II jet after the pilot ejected during a "mishap," Axios' Emma Loop writes.
Joint Base Charleston in South Carolina said yesterday that "emergency response teams are still trying to locate the F-35," worth upwards of $80 million, and that the pilot was in stable condition.
"Based on the jet's last-known position and in coordination with the FAA, we are focusing our attention north of JB Charleston, around Lake Moultrie and Lake Marion," the air base said.
7. 📺 Why mentoring matters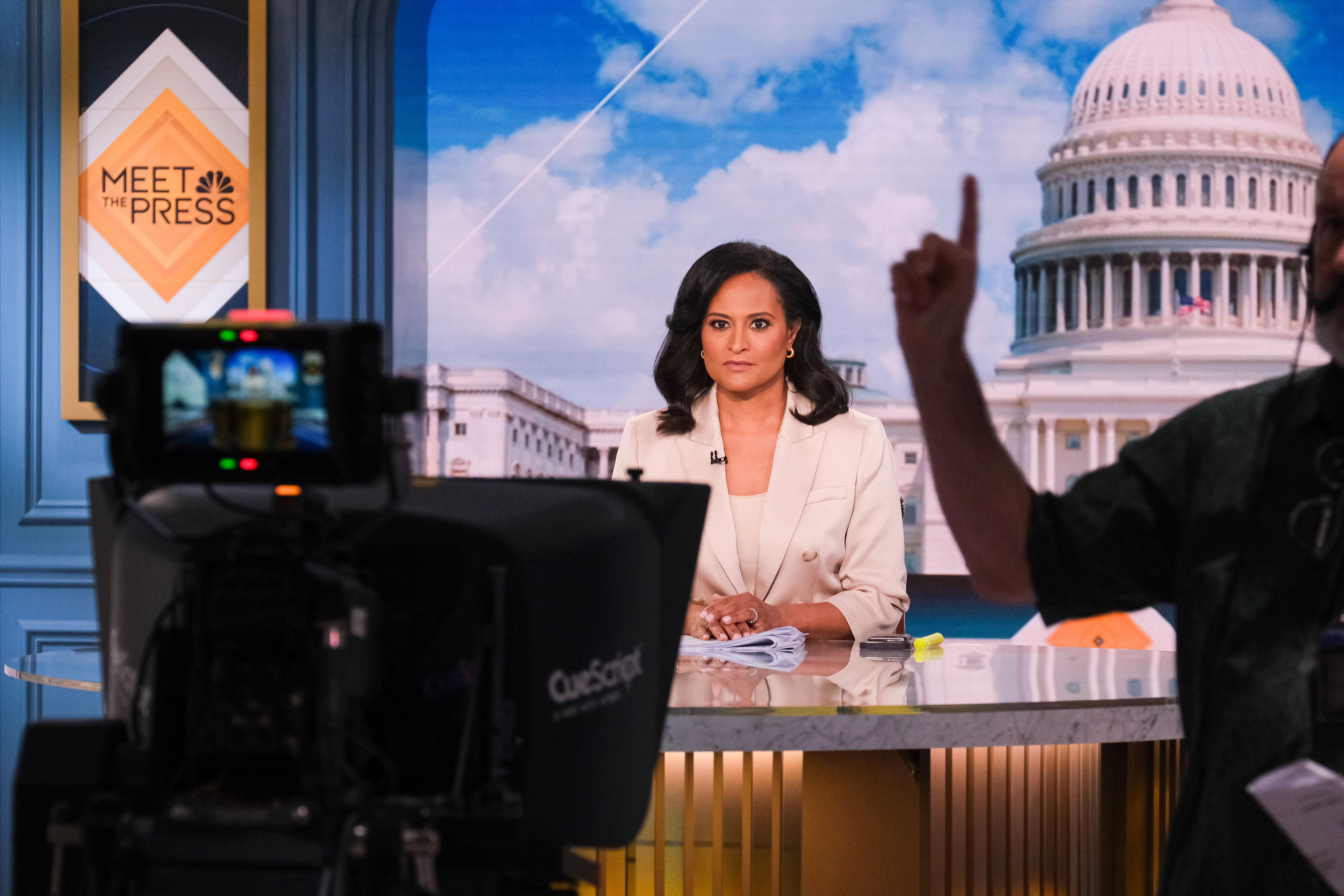 Kristen Welker, taking over yesterday as the 13th moderator of NBC's "Meet the Press," said she wanted to "recognize all of the women, all of the people of color, who've been pathfinders to make this moment possible, as well as all of the journalists who have mentored me along the way.
"When my colleague Andrea Mitchell applied for her first job at a news radio station in Philadelphia in 1967, she was told the newsroom was no place for a woman. Well, she talked them into hiring her for the overnight shift. I'm here because she and other fearless women never stopped fighting for their places in the newsroom."
Mitchell pointed out in a WashPost op-ed:
"For the first time, every Sunday public affairs program will be moderated or co-moderated by a woman as Welker joins Dana Bash, Shannon Bream, Margaret Brennan, Jen Psaki and Martha Raddatz."
8. 🍴 1 food thing: Lab-grown meat can be halal and kosher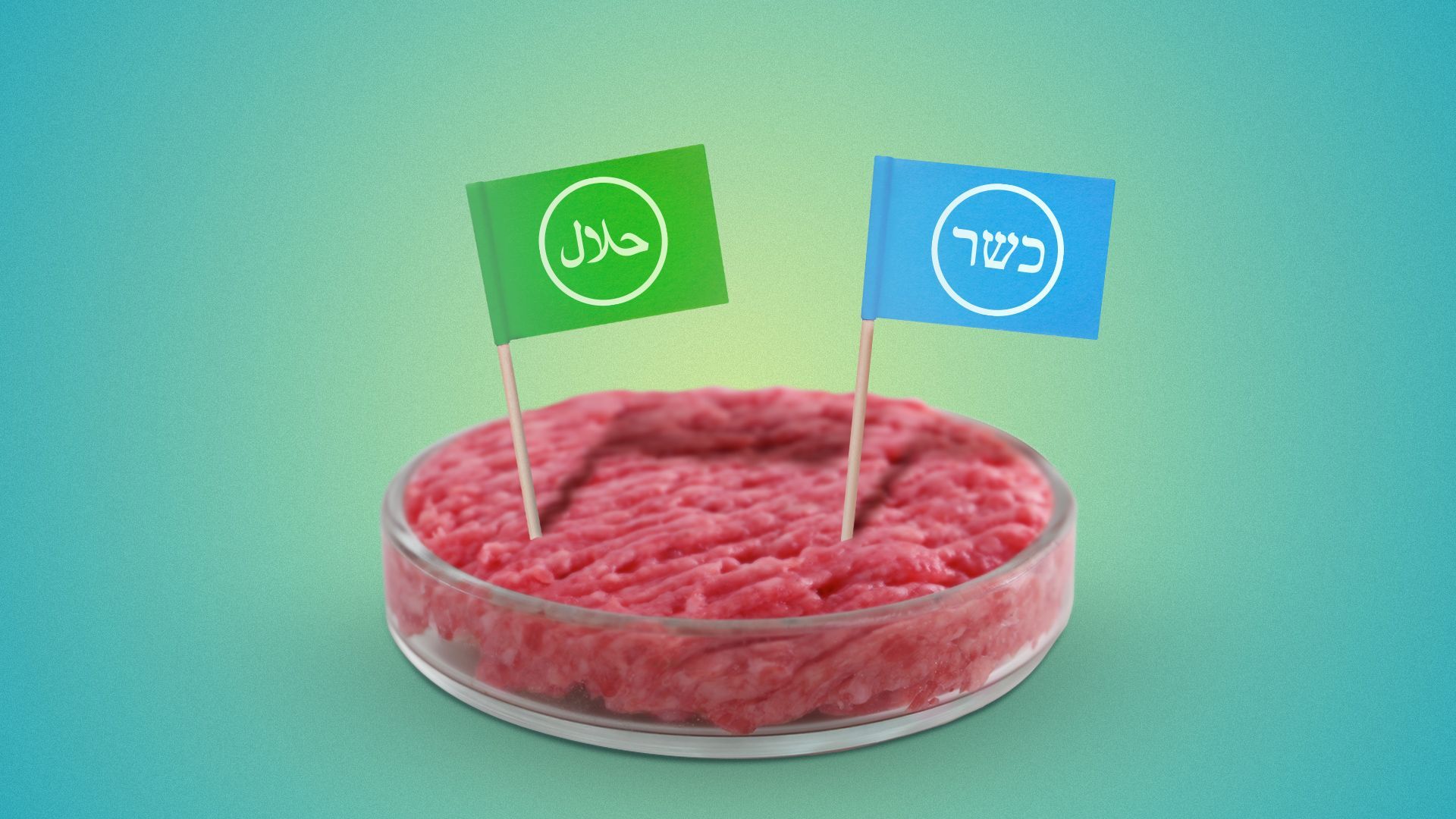 Islamic scholars consulted by a leading producer of cultivated meat say that the newfangled protein — which is grown from animal cells and doesn't require animals to be slaughtered — can be halal, or permissible under Muslim law, Jennifer A. Kingson writes for Axios What's Next.
And the Jewish Orthodox Union this month certified a strain of lab-grown chicken as kosher for the first time, "marking a significant step forward for the food technology's acceptance under Jewish dietary law," as The Times of Israel put it.
Why it matters: For cultivated meat to go mainstream the way its backers hope, it'll need to be accepted by people who abide by a variety of dietary laws.
📬 Thanks for starting your week with us. Please invite your friends to sign up.