Axios AM
November 07, 2022
🗳️ Happy Election Eve! Smart Brevity™ count: 1,495 words ... 5½ minutes. Edited by Noah Bressner.
🚴 Join me in Arkansas: My Axios Northwest Arkansas colleagues and I will be onstage in Bentonville on Thursday (noon CT) for a fun event on the booming recreation economy. Register here to join in person or virtually.
1 big thing — Scoop: Top Dems warn party is seen as extreme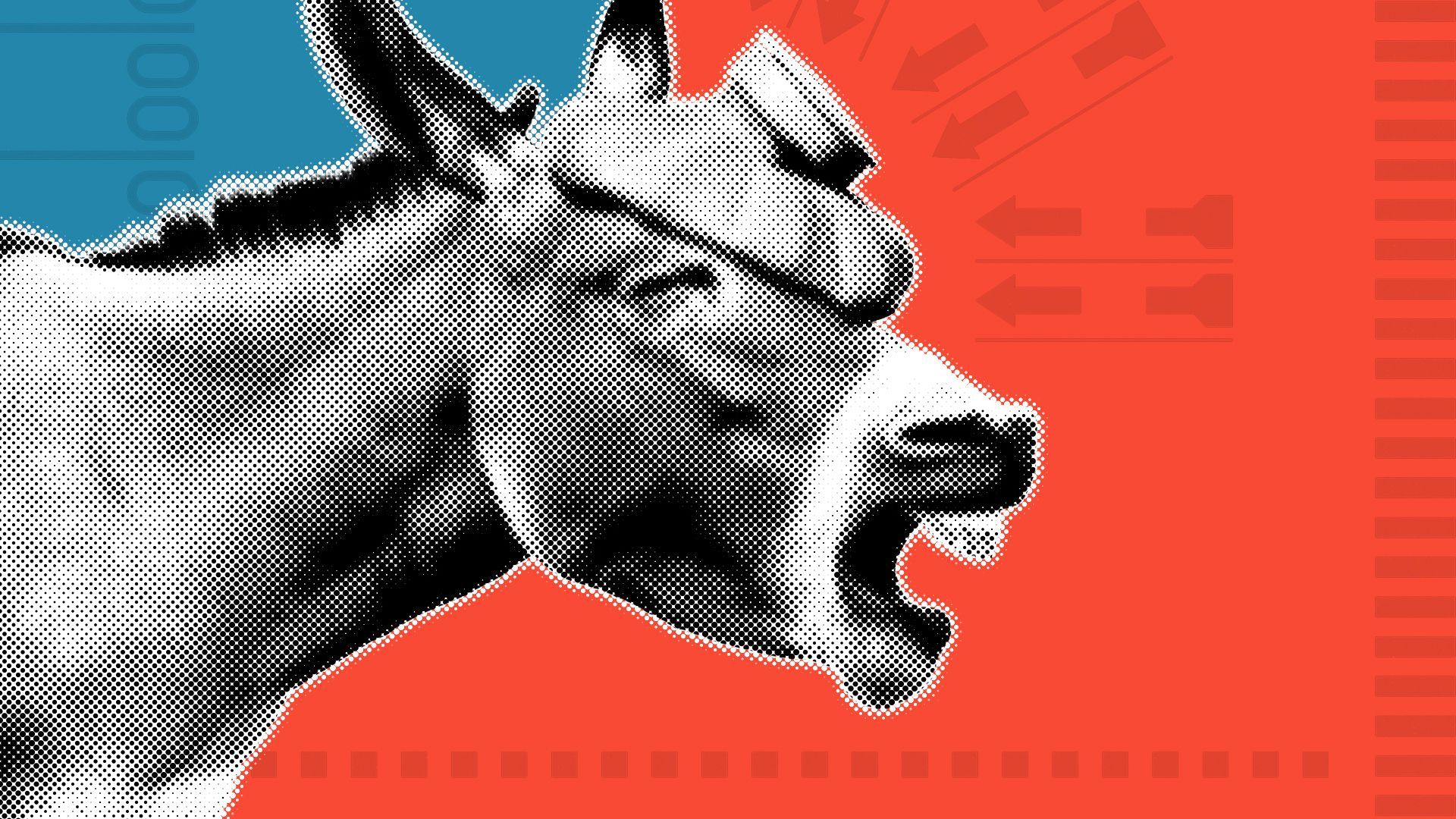 Third Way — a center-left think tank backed by some of the biggest names in Democratic politics — is sounding the alarm about deep-seated party flaws, based on its own new polling from Senate battlegrounds.
"If Democrats manage to hold on to the House and Senate, it will be in spite of the party brand, not because of it," Third Way writes in a memo synthesizing its conclusions, shared first with Axios.
"Despite a roster of GOP candidates who are extreme by any standard, voters see Democrats as just as extreme, as well as far less concerned about the issues that most worry them."
Why it matters: Lifelong, respected Democrats are saying the quiet part out loud — that if Republicans have a huge night tomorrow, as polls are blaring, Democrats must blame "much deeper" problems than simply the "historical trends" that beset the party in power.
Flashback: James Carville, Ruy Teixeira and other Dems have been making this case for more than a year, seizing initially on the embrace of "defund the police" by some progressives.
Former President Obama, in an interview last month with "Pod Save America," warned Democrats against being preachy: "[S]ometimes, people just want to not feel as if they are walking on eggshells. And they want some acknowledgment that life is messy and that all of us at any given moment can say things the wrong way, make mistakes."
In a brutal bill of particulars, the Third Way memo says under the headings "Out of Touch on Priorities ... Out of Touch Ideologically ... Out of Touch on Values":
"Democrats are underwater on issues voters name as their highest priorities, including the economy, immigration, and crime."
"While Democrats maintain a lead on handling certain issues like abortion and climate change, voters also rank these issues as lower priorities."
"[V]oters question whether the party shares essential values like patriotism and the importance of hard work. ... Only 43% of voters say Democrats value hard work, compared to 58% for Republicans."
"[E]ven in the areas where Democrats are trusted more [including education], it is not clear that voters are sold on Democrats' approach."
The bottom line: Democrats need to make major changes to the party brand to avoid another potential wipeout in 2024.
2. GOP to declare COVID over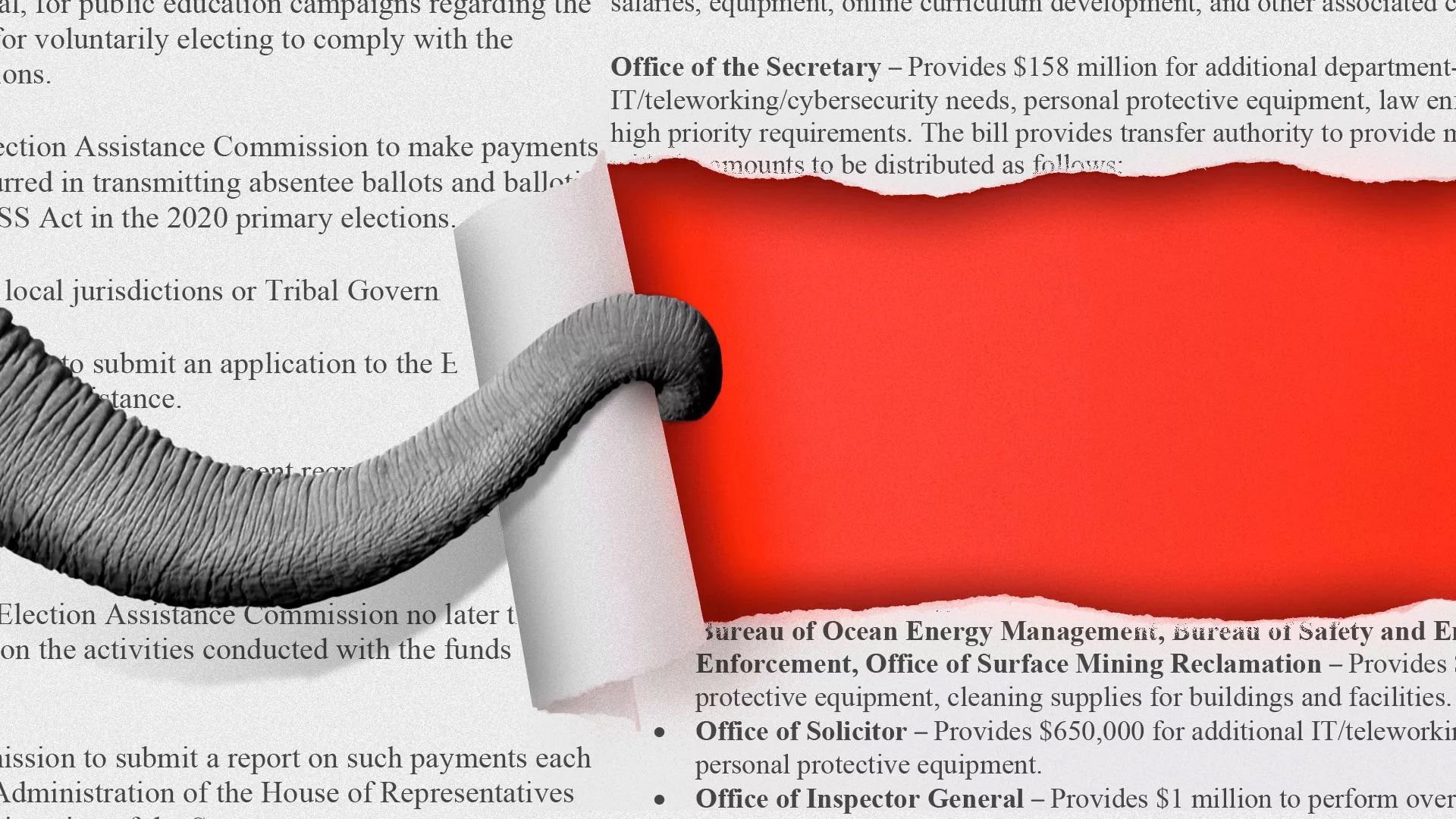 President Biden told "60 Minutes" in September that the pandemic was "over." If Republicans win control of Congress, they'll demand that U.S. policies reflect that, Axios' Andrew Solender and Victoria Knight report.
Why it matters: While many pandemic-era restrictions have already been rolled back, a full reversion to pre-COVID governance would have profound consequences for American life.
👂 What we're hearing: Republicans will push to dismantle a number of lingering pandemic policies, with the U.S. military's vaccine mandate among the priorities, according to multiple GOP aides.
🔎 The intrigue: Republicans plan to dismantle the House's own remaining internal COVID safety mechanisms, senior GOP aides tell us.
That includes eliminating proxy voting on floor votes and scaling back the ability of members to participate in committee remotely.
The GOP also wants to remove remaining restrictions on Capitol visits.
3. GOP wins could revive fiscal austerity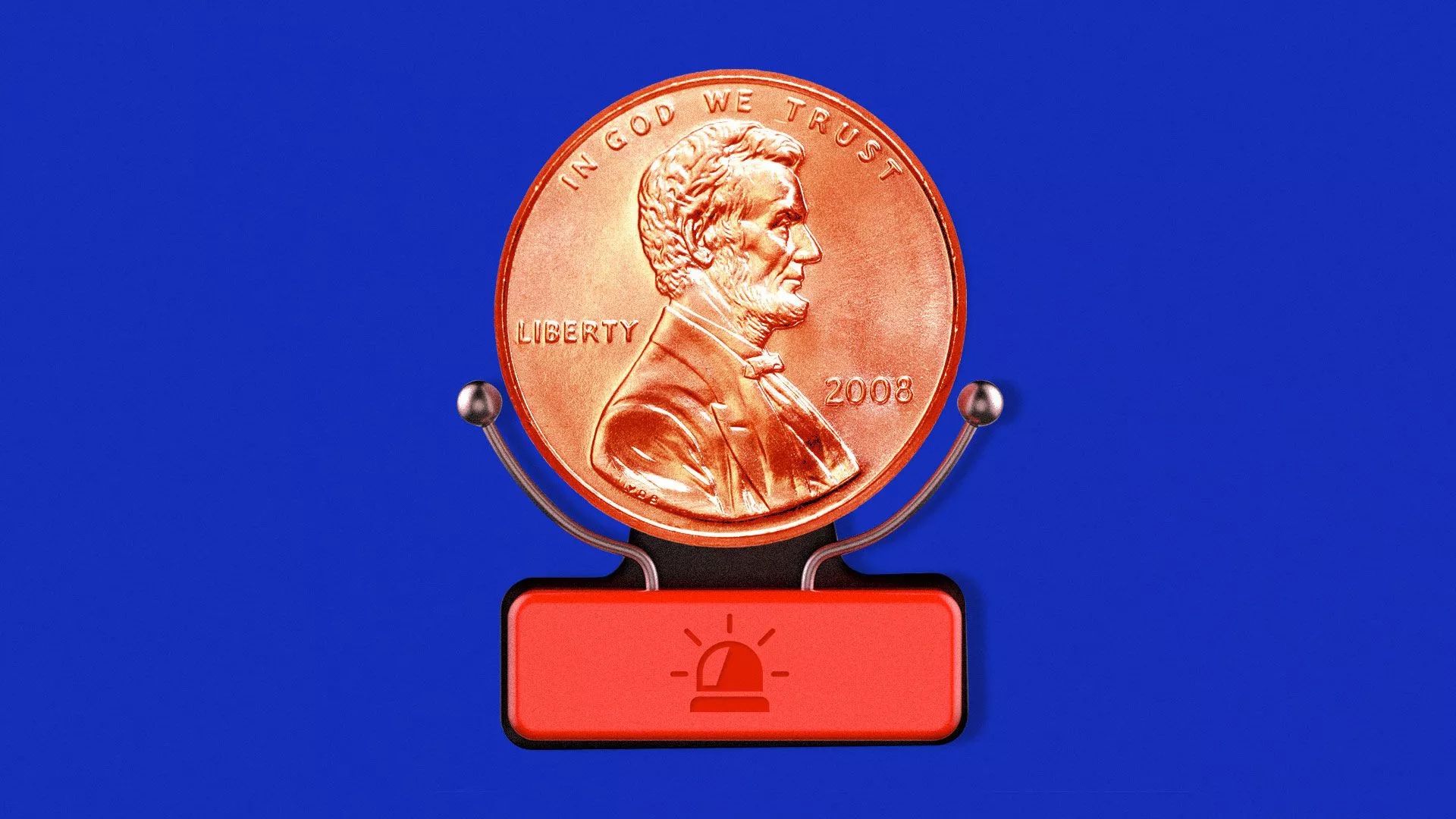 Republican victories in Tuesday's midterms could usher in a season of austerity in American politics, writes Javier E. David, Axios managing editor for business and markets.
Why it matters: Congress plays a big role in stimulating economic demand, which is keeping inflation high.
💡 Daniel Clifton, partner at the Wall Street research firm Strategas, writes:
"If Republicans win the House, Senate, or both, gridlock will ensue and therefore limit significant increases in federal spending. This will be viewed as a less inflationary outcome by financial markets."
What's happening: Fiscal showdowns between the White House and a GOP-led Congress would reverberate in the fight against inflation and the perennial battle over whether to raise Uncle Sam's statutory credit limit.
Axios Macro co-authors Neil Irwin and Courtenay Brown write in "Brinkmanship comeback" that the midterms "could create a new dynamic around U.S. fiscal policy — including a return to intense standoffs around the debt ceiling and federal spending that tend to rattle markets and fuel uncertainty."
🥊 Reality check: The GOP talks a big game on austerity, but hasn't delivered.
During the 2016 campaign, Trump said he'd eliminate the national debt in eight years — and ended up adding to it substantially.
President George W. Bush inherited a surplus from President Clinton — and racked up huge deficits and debt.
The bottom line: Most of the new energy in the GOP is populist. If former President Trump becomes the party's standard-bearer again, any notion of austerity politics goes out the window.
But for sure there'll be gridlock — which could mean austerity in the short term.
4. 📷 1,000 words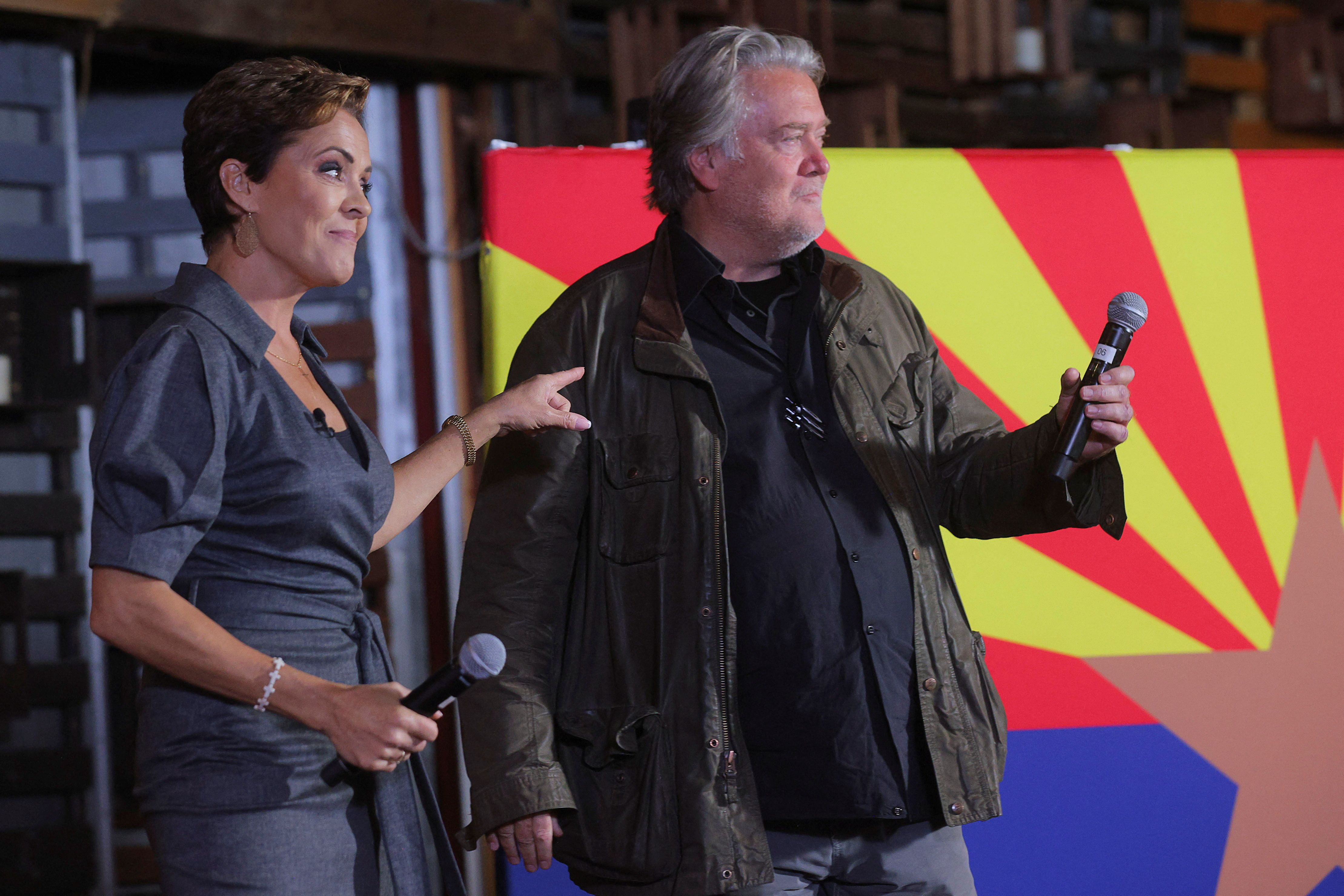 Kari Lake, Republican candidate for Arizona governor, is joined by Steve Bannon during a campaign bus stop yesterday in Queen Creek, Ariz.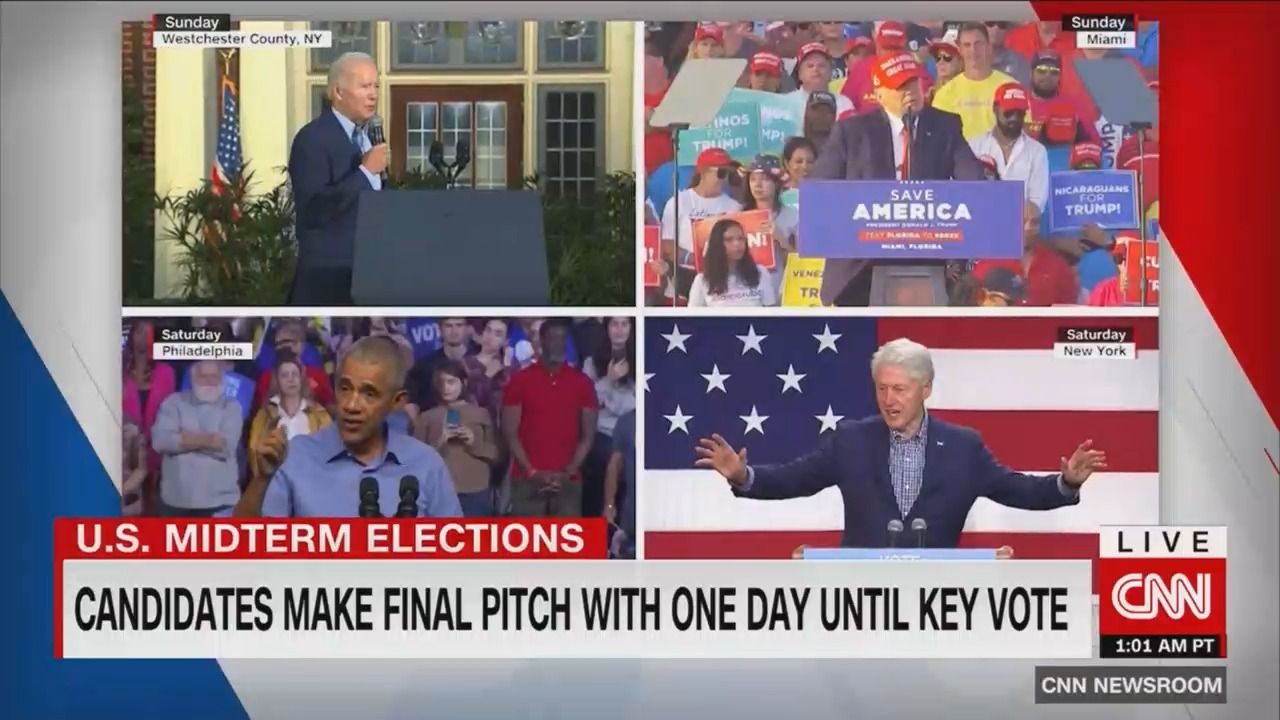 5. ⚡ Kerry's carbon-credit plan for business
John Kerry, President Biden's climate envoy, this week will unveil a voluntary — but potentially transformational — U.S. plan to "harness cash from the world's largest companies to help developing countries cut their use of fossil fuels," the Financial Times scoops (subscription).
Why it matters: U.S. officials hope the plan will unlock "tens of billions" in private capital to fund energy transition in emerging economies.
What's happening: Nearly 50 heads of state will take the stage in Sharm el-Sheikh, Egypt, today and tomorrow at the UN's COP27 climate summit.
Kerry is "trying to marshal support ... to develop a new framework for carbon credits to be sold to business," the FT reports. "The proceeds could then fund new clean energy projects."
💰 How it works: Governments "would earn carbon credits by reducing their power sector's emissions as fossil fuel infrastructure such as coal-fired plants were cut and renewable energy increased," per the FT.
"The credits would be certified by an independent, as-yet unspecified, accreditation body. Companies would then be able to buy the credits to offset their own carbon emissions."
6. Black, Latino home buying rose during COVID
Black and Latino homeownership rates increased significantly from 2019 to 2021, Axios Markets' Emily Peck writes from the Census Bureau's American Community Survey (ACS) data, analyzed by the Urban Institute.
Why it matters: The increase comes after years of decline in the wake of the Great Recession — and despite the fact that the economic hardships of COVID fell disproportionately on those groups.
🧠 Reality check: The period of progress might have been fleeting. High mortgage rates are now pricing many buyers, particularly first-timers, out of the market.
What happened: Record low mortgage rates and COVID-era government fiscal support drove up homeownership for white buyers, too — but their increase was relatively small.
Black homeownership increased two points to 44%, according to ACS data. Hispanic homeownership rose 2.5 points to 50.6%.
White homeownership ticked up 1.2 points to 73.3%.
The increase was larger for Black and Latino buyers because their homeownership rates were so much lower to begin with, said Mike Calhoun, president of the Center for Responsible Lending.
How it happened: Stimulus checks and the student-loan payment pause helped people save for down payments.
Rising rents pushed some to buy, The Washington Post points out in its own analysis.
The bottom line: While the increases in homeownership rates are notable, the racial homeownership gap barely budged.
7. 🐦 Twitter's wild weekend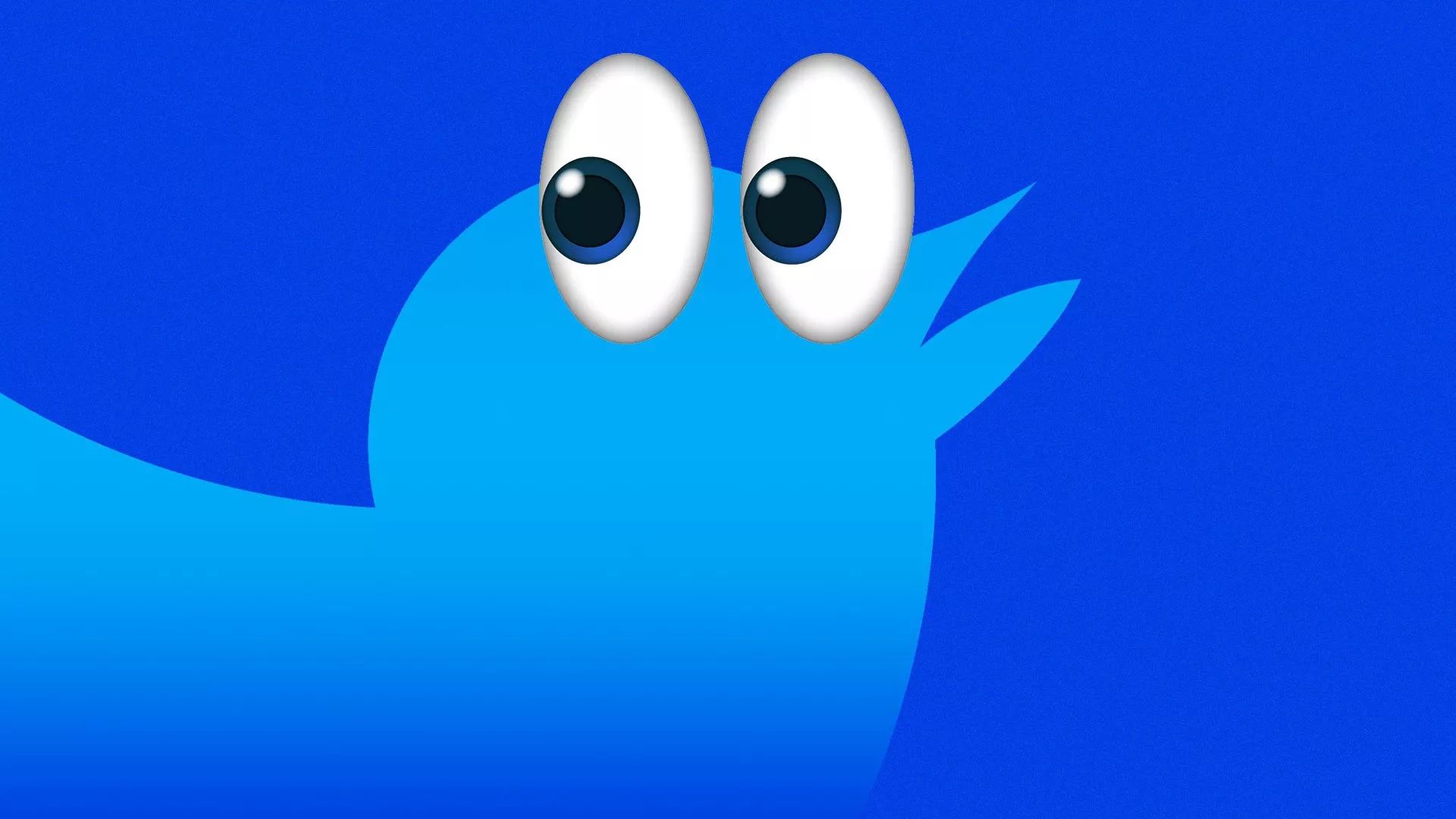 D'oh! Twitter is reaching out to some laid-off staffers and inviting them to come back.
The company discovered that it needs some of the former employees to maintain service and launch new features, Bloomberg and Platformer's Casey Newton report.
Twitter will delay launch of blue checkmarks for new Blue subscribers until after tomorrow's election, The New York Times reports (subscription).
Researchers and activists warn that the change could fuel fraud and misinformation, Ina Fried and Scott Rosenberg write in Axios Login.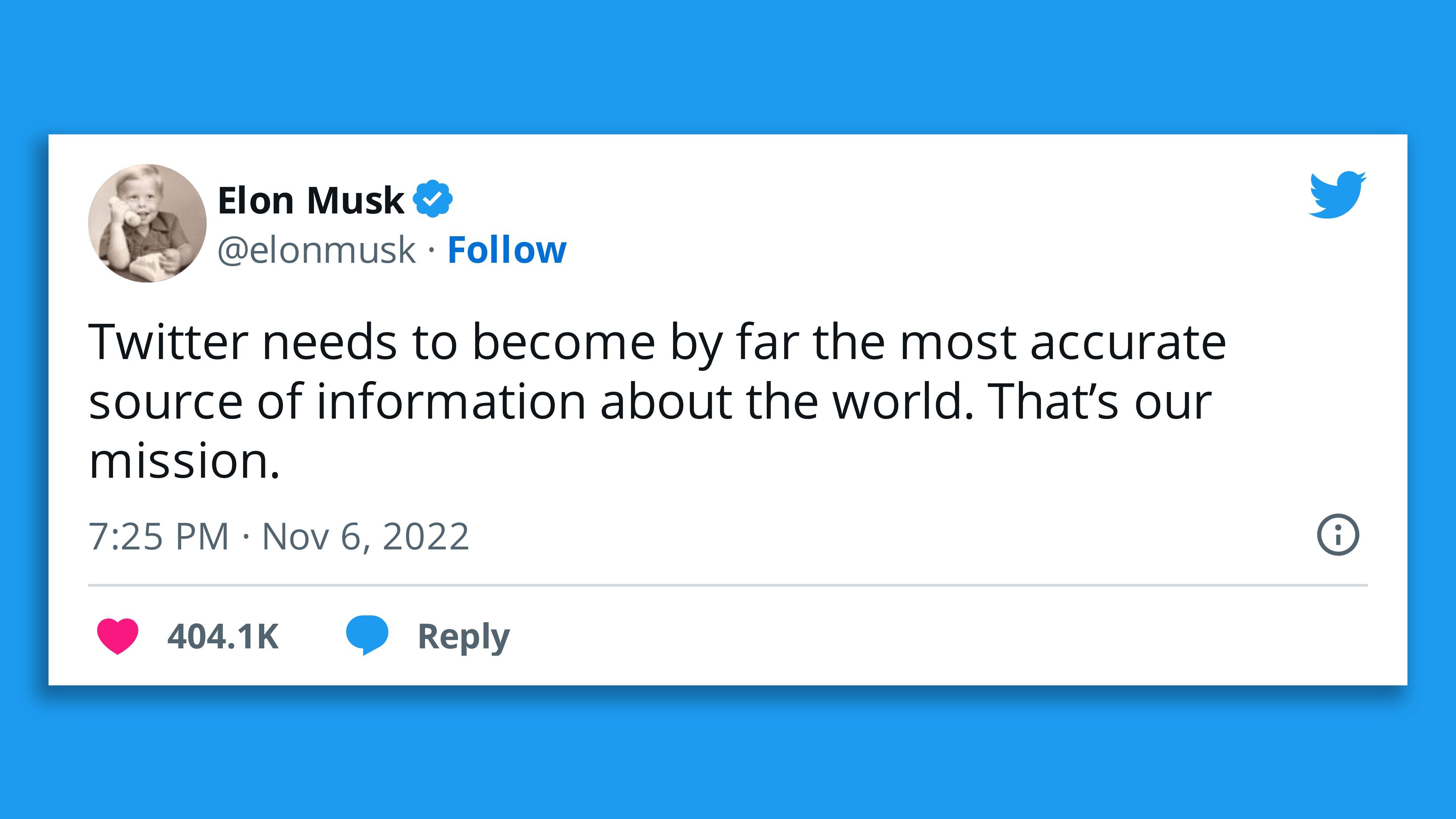 Twitter will permanently ban "engaging in impersonation": Musk declared that users who impersonate other users, without declaring that they're doing parody, will be permanently suspended without warning.
🎯 Matt Yglesias, author of a popular Substack, renamed his Twitter feed: "Matthew Yglesias (parody)."
8. 😉 You're probably reading this at home
Office occupancy is still way, way down at the beginning and end of the week, Axios Markets' prolific Emily Peck writes from Kastle records of swipes by security cards and key fobs.
Tuesdays and Wednesdays are the most popular days to come in.
Flashback: Before the pandemic, most office workers came in every day of the week, with a slight dropoff on Friday, Kastle says.
🤔 Mondays were a big deal. You definitely showed up.
📬 Thanks for starting November with us. Please invite your friends to sign up to get their daily essentials — Axios AM, PM and Finish Line.