Axios AM
July 02, 2021
Happy Friday, and happy Getaway Day. Smart Brevity™ count: 1,460 words ... 5½ minutes. Edited by Zachary Basu.
⚡ Situational awareness: The recall election for California Gov. Gavin Newsom will be Sept. 14. Go deeper.
1 big thing: Biden aide charges "sabotage" of Harris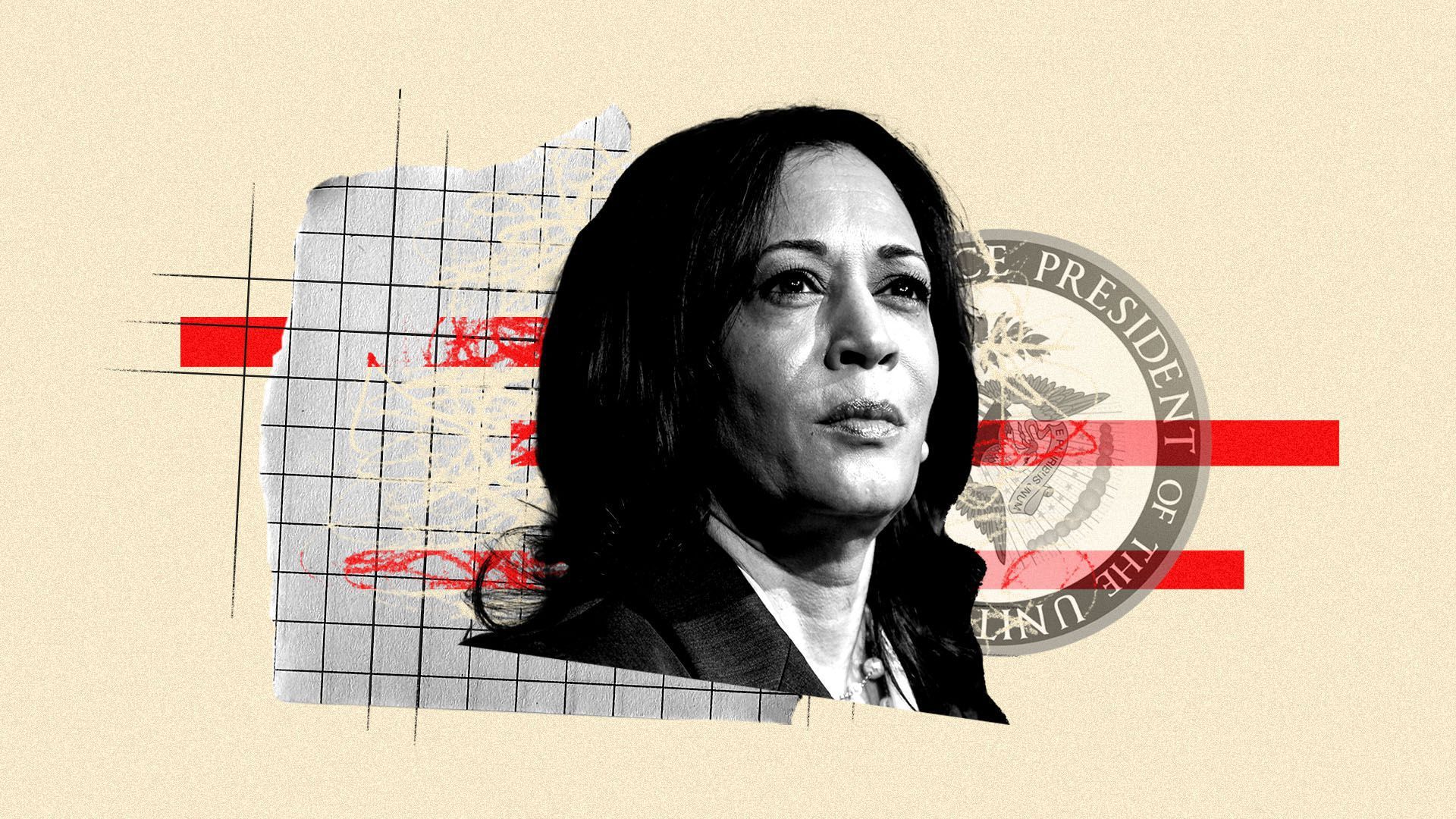 Top White House officials are mobilizing to defend Vice President Kamala Harris amid a gusher of leaks about dysfunction and infighting in her office, Axios' Margaret Talev and Jonathan Swan report.
White House Chief of Staff Ron Klain told Axios in a statement: "The President's trust and confidence in her is obvious when you see them in the Oval Office together."
Biden senior adviser Cedric Richmond said in an interview last night: "It's a whisper campaign designed to sabotage her."
Their responses came after Axios approached the White House with new reporting about growing tensions between West Wing officials and the Harris team, including chief of staff Tina Flournoy.
Some White House officials have been frustrated by a series of missteps from Harris and increasingly public bickering in her orbit, which spilled out in a Politico story on Wednesday.
Why it matters: 2024 is the elephant in the room. While Biden aides overwhelmingly believe he'll be the Democratic nominee, they also know he'd be 81 when seeking re-election.
Many Democrats, including some current senior administration officials, are concerned she couldn't defeat the Republican nominee — even if it were Donald Trump.
An operation sometimes visibly out of sync with Biden's — and missteps during a recent trip to the U.S.-Mexico border, following a scrutinized interview with NBC's Lester Holt — have reignited questions from Harris' 2020 primary bid.
Several administration officials used "shitshow" when describing Harris' office, and contrast her operation with disciplined, virtually leakproof Biden aides.
2. Milestone: U.S. abandons Bagram after two decades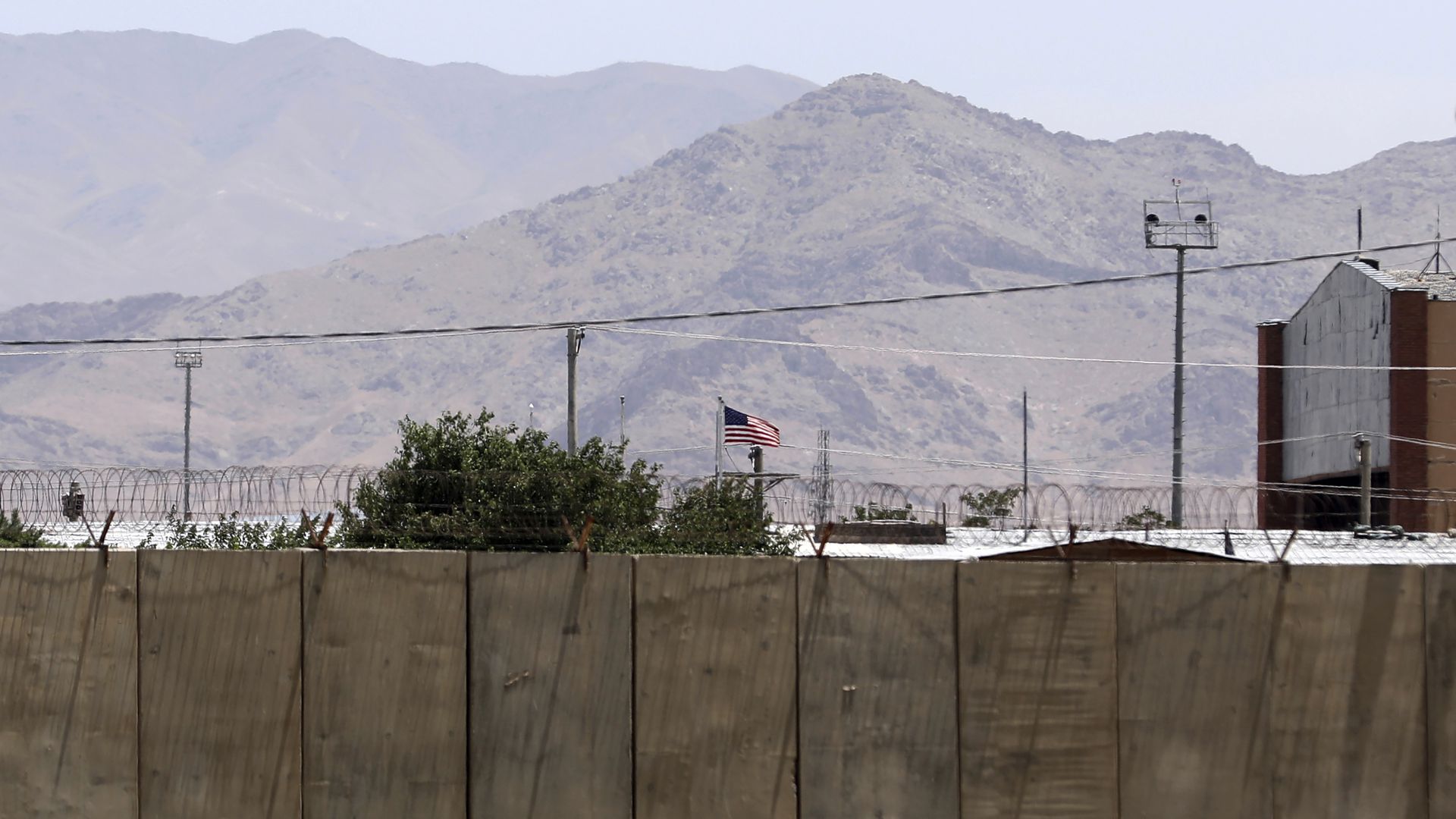 KABUL, Afghanistan (AP) — After nearly 20 years, the U.S. military today left Bagram Airfield, the epicenter of its war to oust the Taliban and hunt down the al-Qaeda perpetrators of the 9/11 terrorist attacks.
The airfield was handed over to the Afghan National Security and Defense Force in its entirety.
Why it matters: The withdrawal from Bagram Airfield is the clearest indication that the last of the 2,500-3,500 U.S. troops have left Afghanistan or are nearing a departure — months ahead of President Biden's promise that they would be gone by Sept. 11.
At its peak around 2012, Bagram Airfield saw more than 100,000 U.S. troops pass through its sprawling compound.
Between the lines: The departure is rife with symbolism. Not least, it's the second time that an invader has come and gone through Bagram. Last time, it was the Soviet Union.
3. Debut Ina Fried column: Your smartphone is breaking up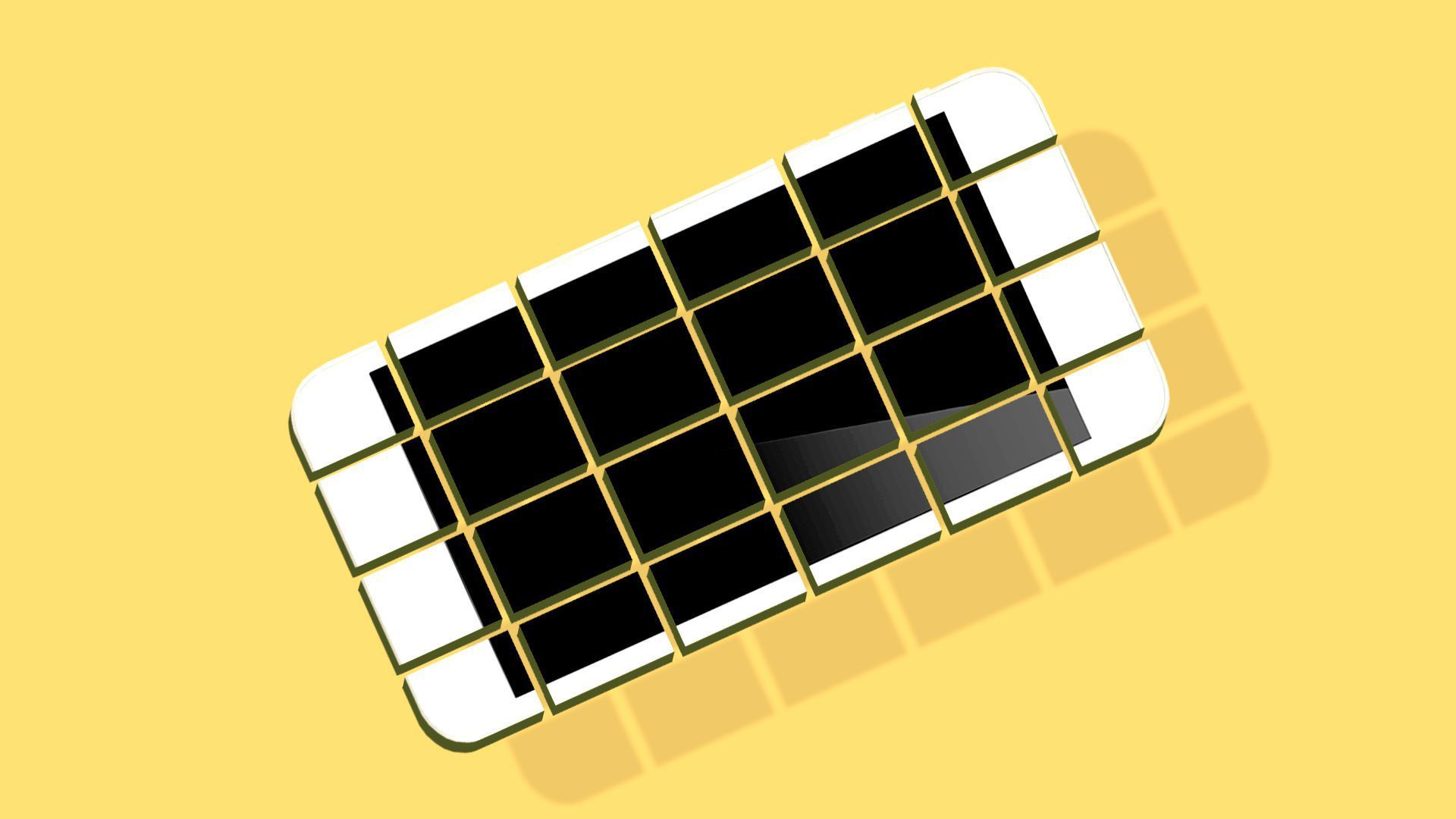 The smartphone became what it is by combining the functions of a host of other devices — phone, camera, web browser, games, music player.
Now that process is moving in reverse, Axios' Ina Fried writes from San Francisco in her new Friday column, "Signal Boost."
What's happening: Devices worn on your wrist, inside your ear and on your face can together replicate many of the smartphone's key features, while allowing you to remain focused on the world around you.
You can make calls on an Apple Watch, summon the Google Assistant from Pixel Buds and take pictures from Snap's Spectacles.
A camera on your face can be a lot less disruptive than reaching for your phone. And a wrist device is a lot better for gathering health data than one that's sometimes in your hands, sometimes in a pocket, sometimes in a bag.
Between the lines: There's a big business incentive for tech giants to move beyond the phone era. Apple and Google control the phone through their operating systems and app stores, limiting competitors.
Our thought bubble: The new devices are often more finicky, less versatile and have tradeoffs in terms of power and battery life.
There are also legal and etiquette issues to work out, including norms around when and where devices can record voice and video.
Go deeper: Inside the wearable hardware battle.
4. Hellscape summer ahead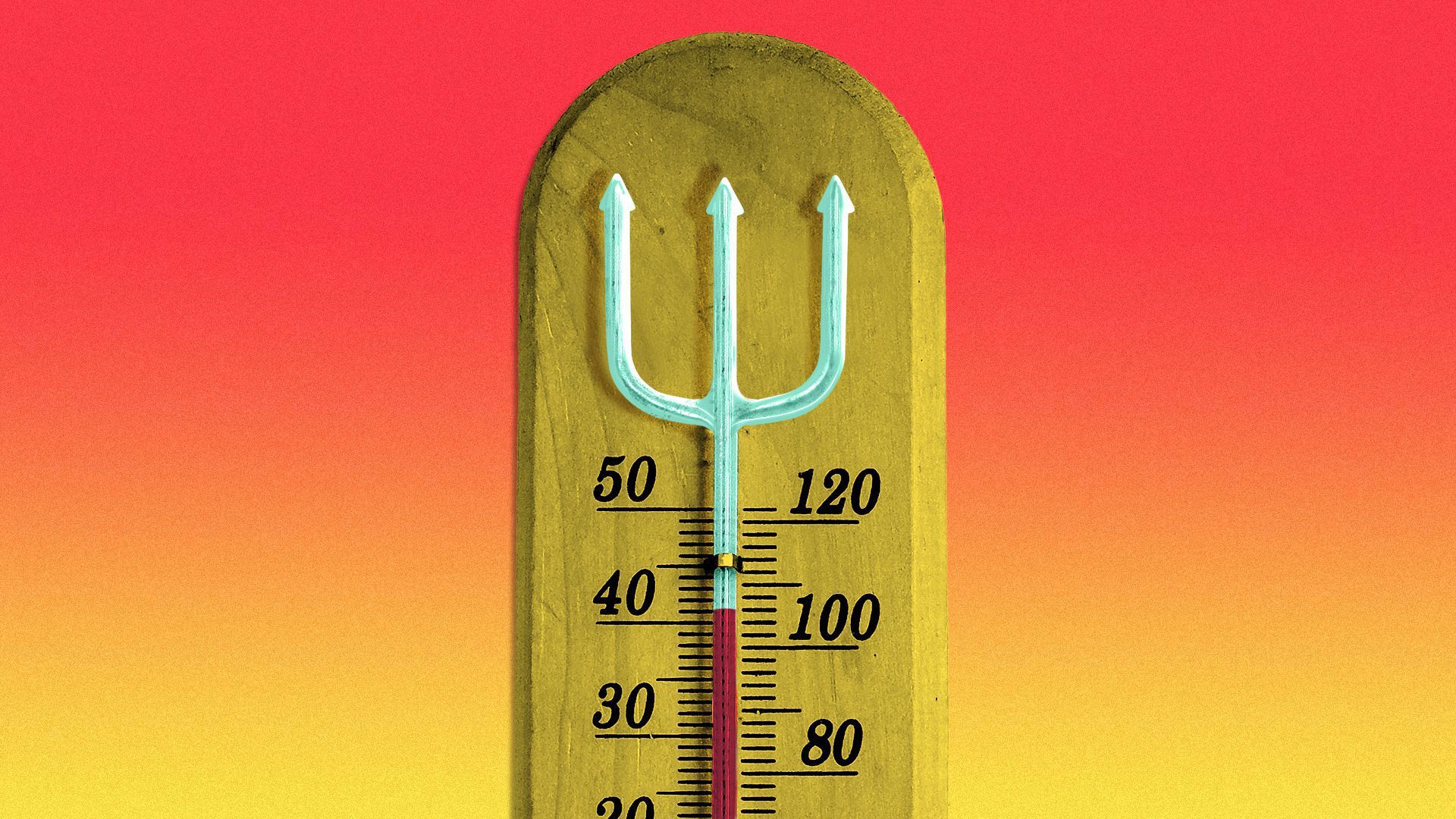 Deadly heat waves. An epic drought. More than a million acres in the West up in smoke before the end of June.
Why it matters: The calamities playing out across the country will have repercussions in Washington, as lawmakers debate potentially huge investments for the country's aging infrastructure.
The big picture: The deadly heat waves, which are ongoing in portions of the Northwest and Canada, constitute a public health crisis. This is partly because they're hitting a region where air conditioning is uncommon.
The heat waves — along with overly thirsty California crops, and electric rail systems that cease operations at high temperatures, and highways that have buckled in the heat — demonstrate the limitations of our current infrastructure.
Everything from roads and bridges to buildings, mass transit and water treatment facilities were built for a climate that no longer exists.
5. What's next for Trump case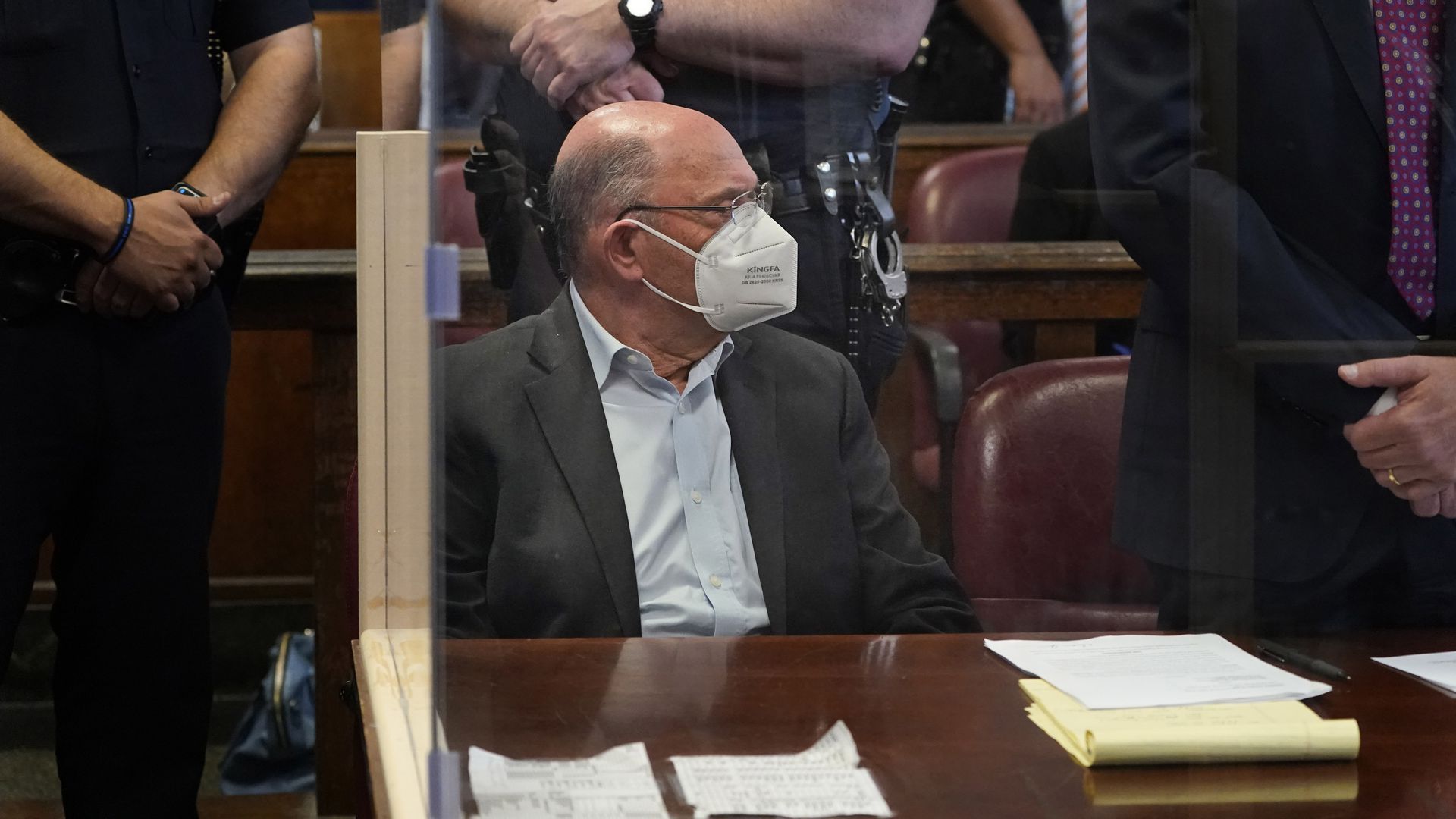 In the next phase of Manhattan D.A. Cy Vance's investigation, prosecutors will scrutinize "whether the Trump Organization manipulated property values to obtain loans and tax benefits, among other potential financial crimes," the N.Y. Times reports (subscription).
Yesterday's indictment took square aim at Trump Organization CFO Allen Weisselberg "after months of increasing pressure on him ... [N]ow Mr. Weisselberg is under even greater pressure: He could face more than a decade in prison if he is convicted."
Go deeper: Read the 25-page indictment.
6. Work trend: Company-wide vacations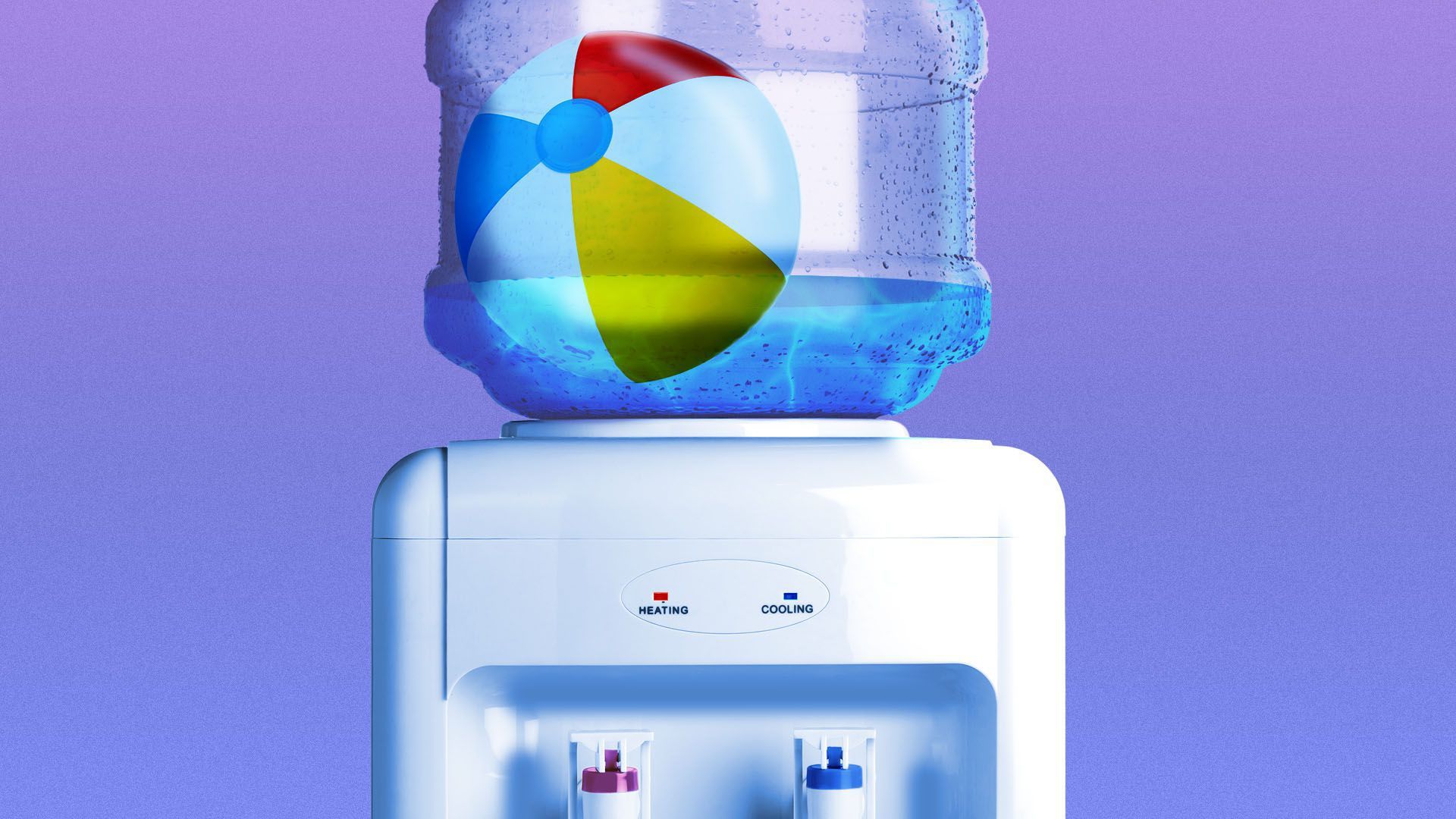 Facing a burnout crisis, a growing number of firms are giving all employees the same day or week off, separate from personal vacation time, Erica Pandey writes in Axios What's Next.
Why it matters: It's a lot easier for workers to unplug if their managers and peers are doing it at the same time.
What's happening: The pandemic produced exacerbated burnout — a major contributor to "the great resignation," in which upward of 40% of workers are actively considering leaving their jobs.
LinkedIn gave its entire staff a week off in April; the dating app Bumble did the same in June.
Pharma giant Bristol-Myers Squibb gave its employees two "days of rest" this year, during which everyone, across the world, was off.
7. Boy Scouts' $850 million agreement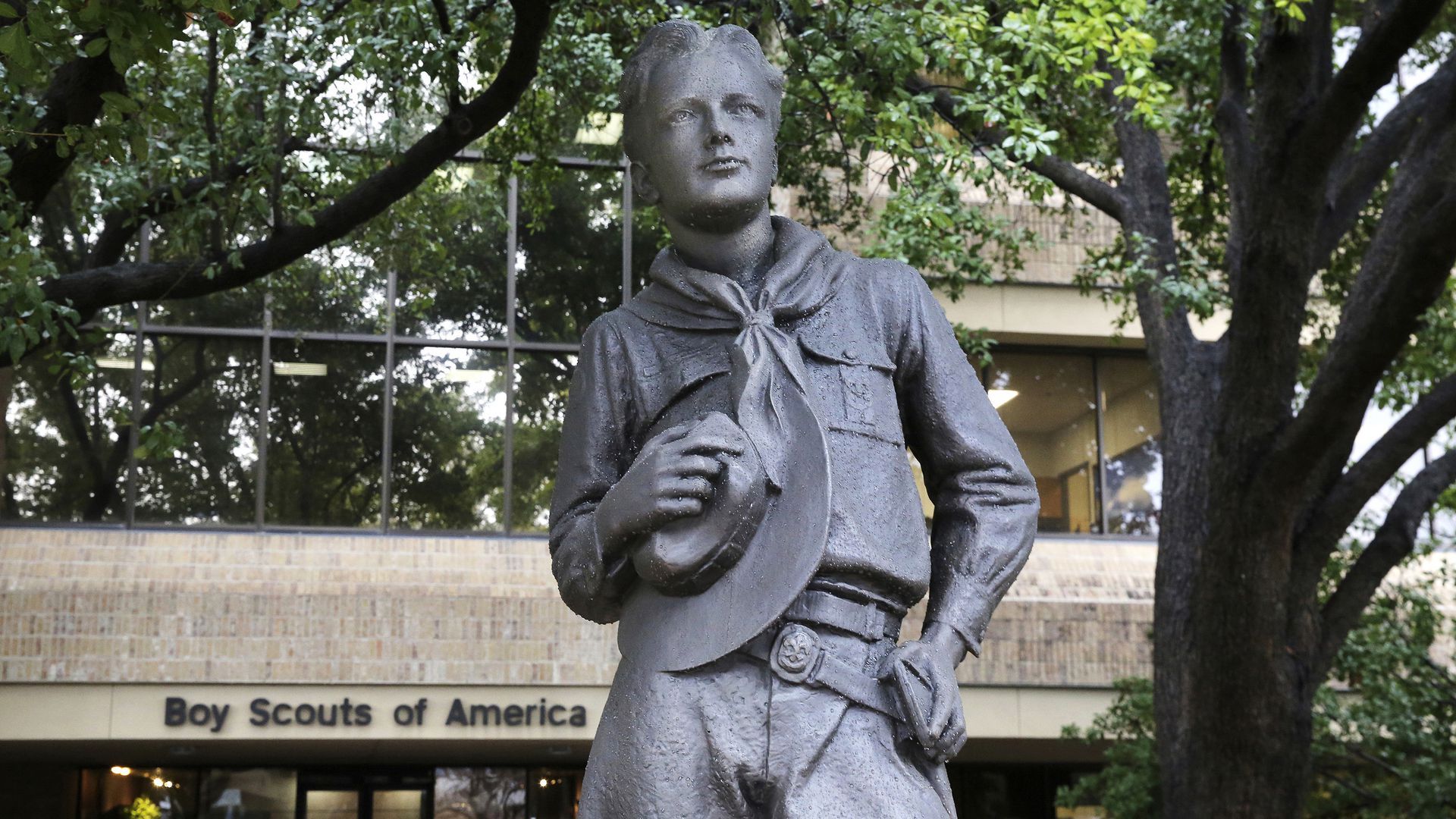 Boy Scouts of America reached an $850 million agreement with attorneys representing 60,000 victims of child sex abuse, AP reports.
Why it matters: The settlement would mark one of the largest sums in U.S. history involving cases of sexual abuse.
BSA has said that between $2.4 billion and $7.1 billion, including insurance, might be available for abuse victims. Attorneys for a tort claimants committee, which acts as a fiduciary for abuse victims in BSA's bankruptcy case, says 82,500 sexual abuse claims could total $103 billion.
8. 🚨 Change in offing for corporate taxes worldwide
The Biden administration "won international backing for a global minimum rate of tax as part of a wider overhaul of the rules for taxing international companies," The Wall Street Journal reports (subscription).
"Officials from 130 countries that met virtually agreed Thursday to the broad outlines of what would be the most sweeping change in international taxation in a century. Among them were all of the Group of 20 major economies, including China and India."
Treasury Secretary Janet Yellen said: "Today is an historic day for economic diplomacy."
What's next: The years-in-the-making plan requires approval from the U.S. Congress, so is well short of a done deal, Bloomberg reports.
9. Branson aims to beat Bezos blast by 9 days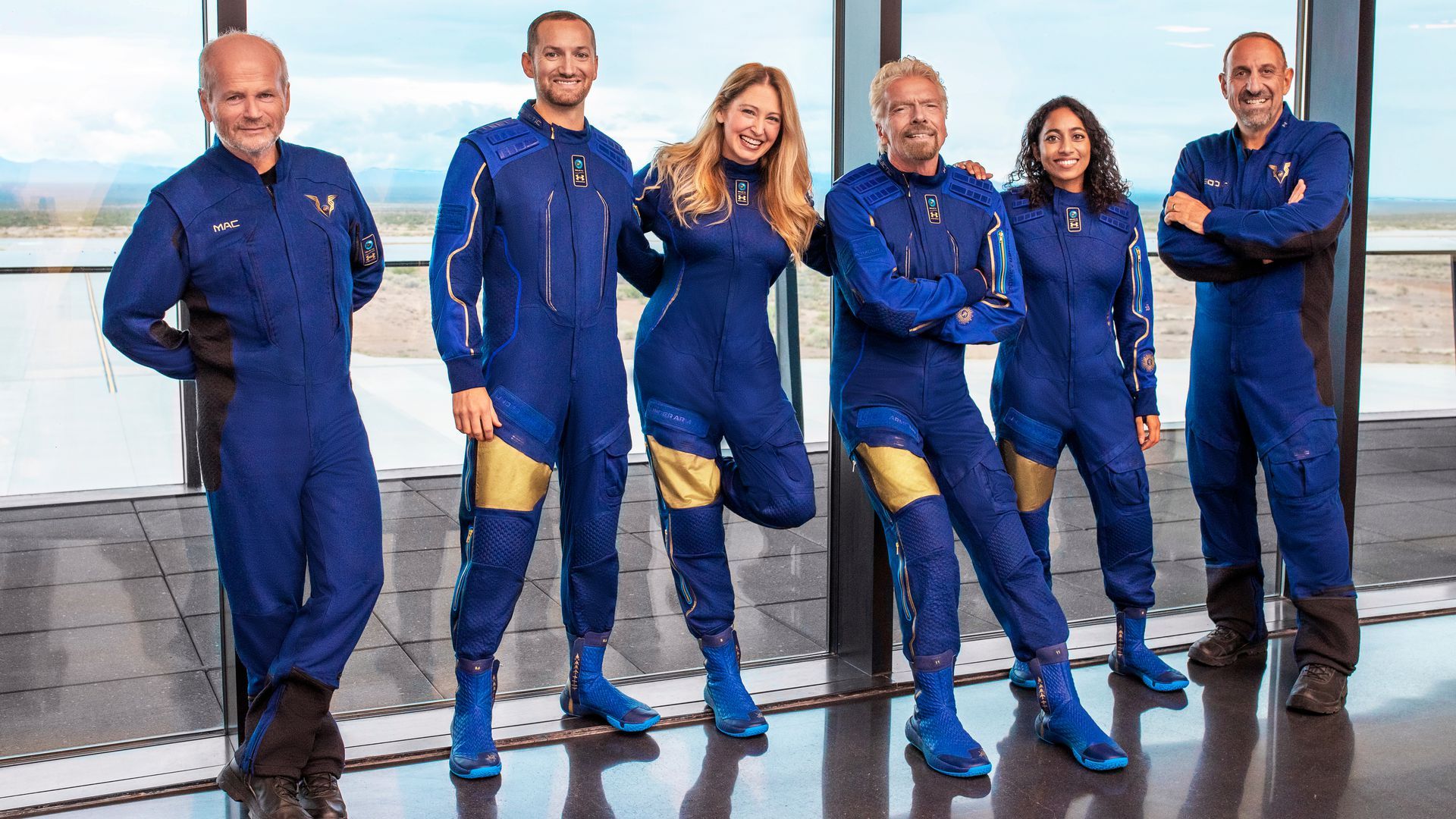 Billionaire entrepreneur Richard Branson plans to travel to the edge of space on a Virgin Galactic test flight July 11 — which would beat fellow aspiring billionaire astronaut Jeff Bezos by nine days, Reuters reports.
Why it matters: "A successful flight by Branson aboard Virgin's VSS Unity spaceplane would mark a key milestone in a race to usher in a new era of private commercial space travel."
10. The future of Instagram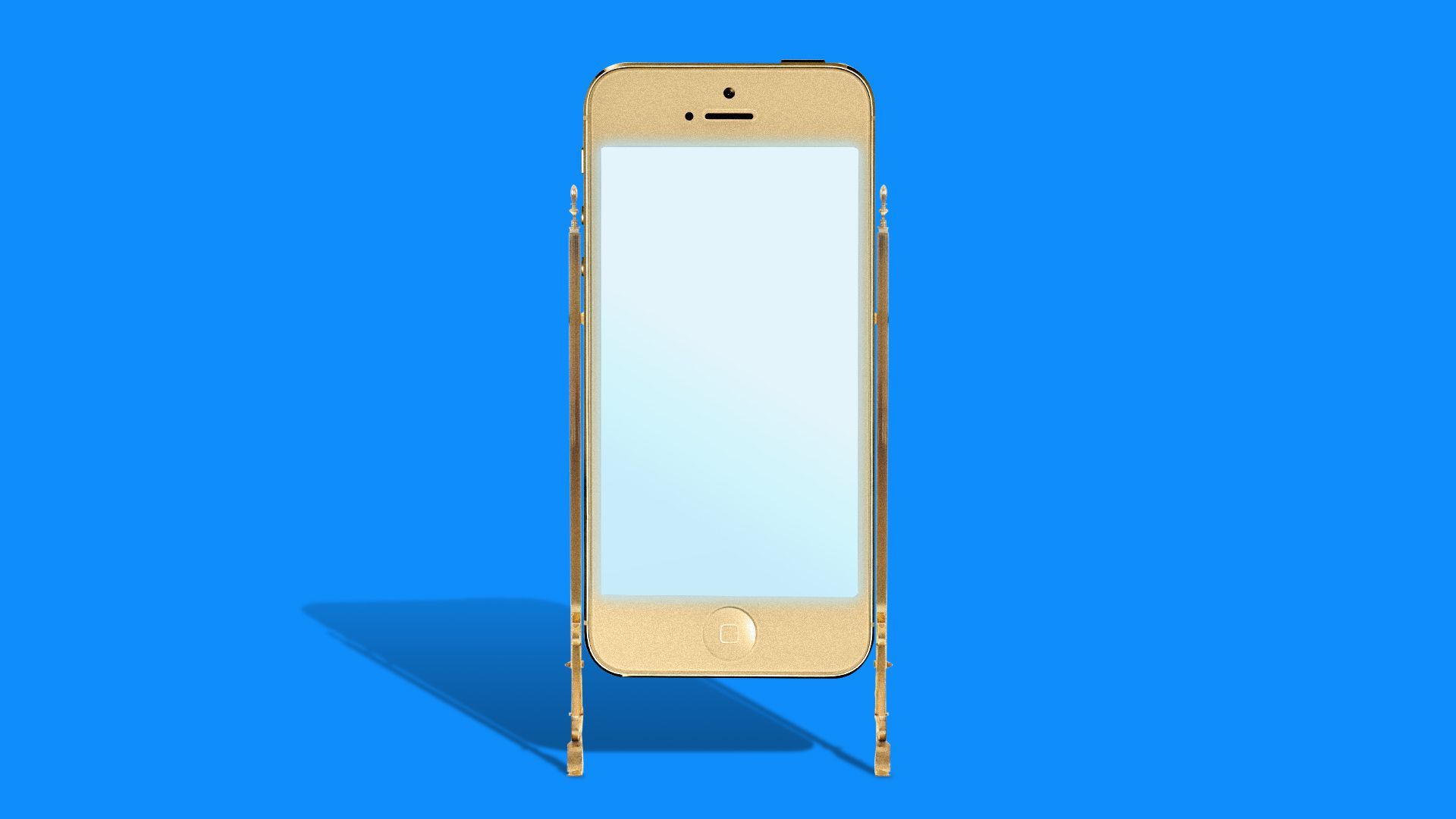 Instagram CEO Adam Mosseri said yesterday that the app — long a venue for sharing filtered photos — is "no longer just a square photo-sharing app," Axios Media Trends expert Sara Fischer reports.
The focus moving forward will be on new features for creators, video, shopping and messaging, he said: "The number one reason people say they use Instagram is to be entertained."
Mosseri cited TikTok and YouTube as examples of competition that Instagram faces as it tries to lean into entertainment and video.
TikTok said yesterday that it will roll out the option to create longer videos — up to three minutes — in the coming weeks, an effort that will likely help the platform compete with YouTube.
What to watch: As social networks continue growing, they run the risk of overwhelming consumers and losing what made them special and distinct to begin with.
📬 Thanks for starting your day with us! Please invite your friends, family, colleagues to sign up here for Axios AM and Axios PM.