December 31, 2021
🥂Thank you for joining the Axios AM breakfast table for the epic events of 2021. Axios will work hard for you, every single day, in 2022.
Readers often offer to pay for AM, or ask what they can do for me. Here's something: If AM serves you, please urge your circle of trust to join our daily conversations. They can sign up here.
Happy New Year's Eve! Smart Brevity™ count: 1,146 words ... 4½ minutes. Edited by Jennifer Koons.
1 big thing — Exclusive poll: Spike in American fear
Americans of both parties are much more fearful about 2022 than they were heading into 2021, Axios managing editor David Nather writes from a new Axios/Momentive poll.
Democracy ranked second among issues respondents said matter most to them, behind jobs/economy and just ahead of health care.
More than half of the people in our survey — 54% — were more fearful than hopeful (44%) about what's in store for the world in 2022.
That's a sharp turnaround from last year's survey, when 63% were more hopeful, and 36% were more fearful.
While Republicans were more pessimistic than Democrats and independents both years, all three groups turned more negative this year: 69% of Republicans, 45% of Democrats and 47% of independents said they're more fearful than hopeful.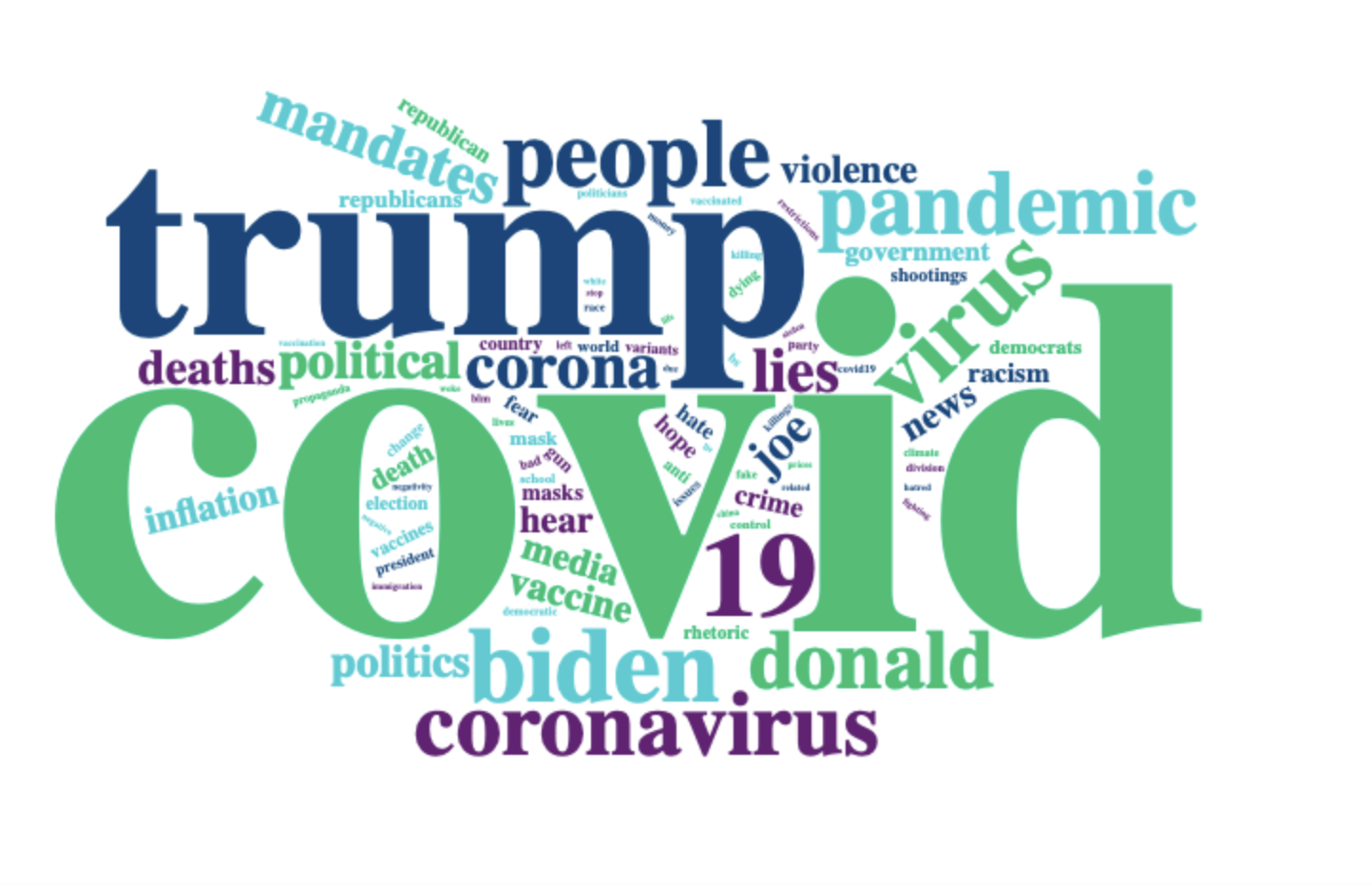 "COVID" and "Trump" were the top two words people said they'd like to hear less in 2022.
🏖️ The top word people said they'd like to do more of: Travel.
🗞️ P.S. Despite the pall the virus is once again casting on New Year's celebrations around the world, the Washington Post lead story on the last day of '21 is hopeful: "Omicron may fade fast, say experts."
"The rapid surge of omicron infections in the United States may be relatively brief, measured in weeks rather than months," Joel Achenbach writes.
"The idea of a rapid peak and swift decline has a precedent in South Africa ... Cases there spiked quickly and then dropped with unexpected speed after only a modest rise in hospitalizations."
Why it matters: "An especially transmissible virus tends to run out of human fuel ... quickly," The Post notes.
2. Biden's "two paths" for Putin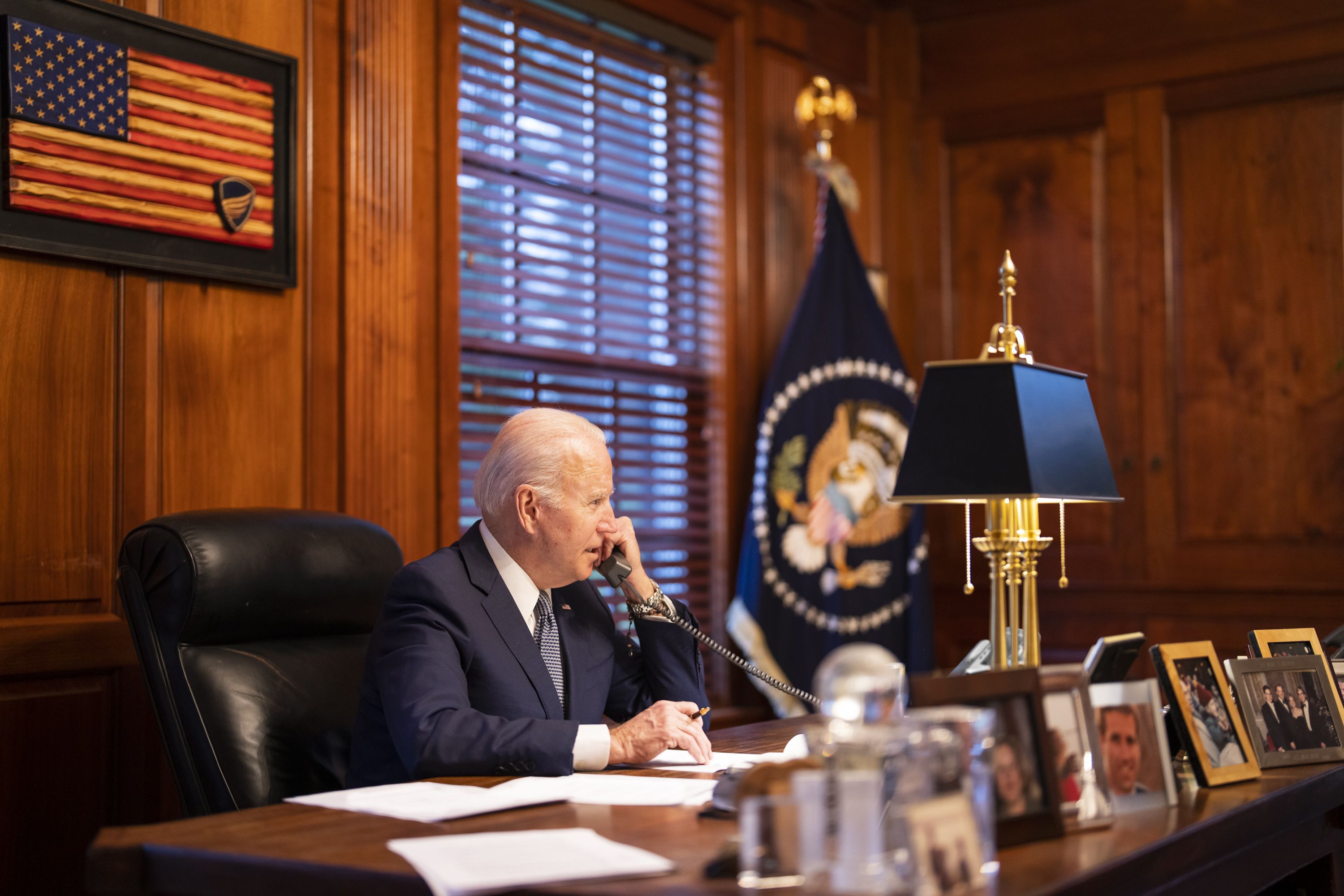 Speaking to Vladimir Putin for 50 minutes yesterday, Biden laid out "two paths" that will "really depend on Russia's actions in the period ahead," Axios' Zachary Basu writes from an administration briefing.
One is a "path of diplomacy" leading to de-escalation over Ukraine. The other is "more focused on deterrence" — including massive sanctions and an increase of NATO activity in eastern member states if Russia invades Ukraine.
Why it matters: Russia has amassed more than 100,000 troops on its border with Ukraine, raising fears of a large-scale invasion with devastating consequences for Europe.
The other side: The Kremlin said in its own readout that Putin was "satisfied" with the "constructive" conversation, but warned Biden that major sanctions would be a "colossal mistake" that could lead to a complete breakdown in relations.
"Our president emphasized that in this rather difficult situation we will behave the way the United States would behave if offensive weapons were deployed near American borders," the Kremlin said.
What's next: The Biden-Putin phone call sets the stage for security talks between the governments in Geneva on Jan. 10.
3. ⚡ Breaking: Pelosi plans for 1/6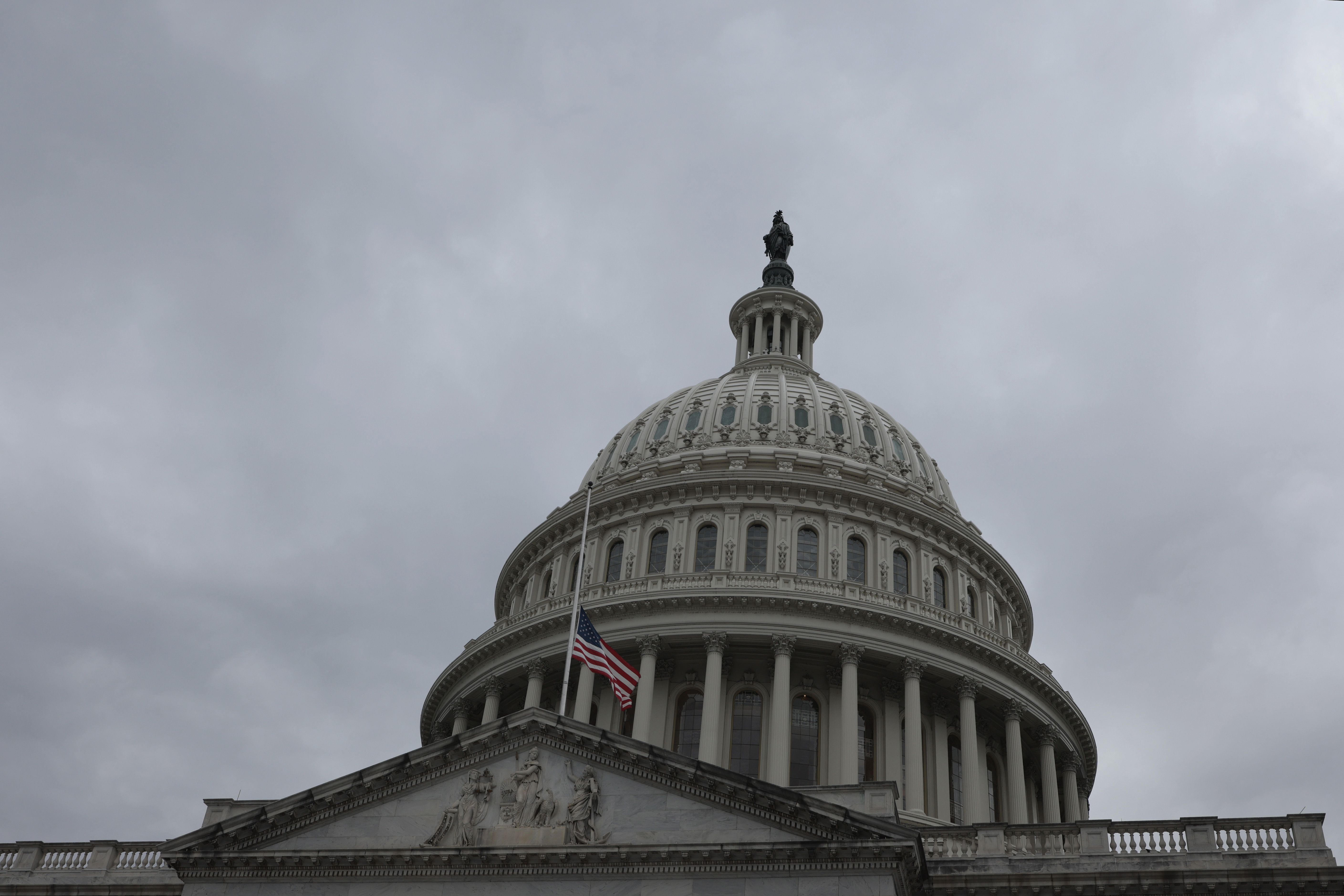 Speaker Pelosi tells Democratic colleagues in a year-end letter that she plans to mark the anniversary of the Jan. 6 Capitol siege with "an observance of reflection, remembrance and recommitment, in a spirit of unity, patriotism and prayerfulness." Among the events:
"Historic Perspective" (1 p.m. ET in Cannon Caucus Room): Librarian of Congress Dr. Carla Hayden will moderate a conversation between historians Doris Kearns Goodwin and Jon Meacham "to establish and preserve the narrative of January 6th."
"Members' Testimonials" (2:30 p.m. ET in Cannon Caucus Room): Members will share their memories of the day. 
Prayer Vigil (5:30 p.m. ET, Center Steps, U.S. Capitol): House and Senate members join in an observance of the day in prayer and music. 
🥊 Former President Trump announced a news conference at Mar-a-Lago for 5 p.m. ET on 1/6, with satellite trucks invited.
4. 📷 Last in a series: 2021 in 5 photos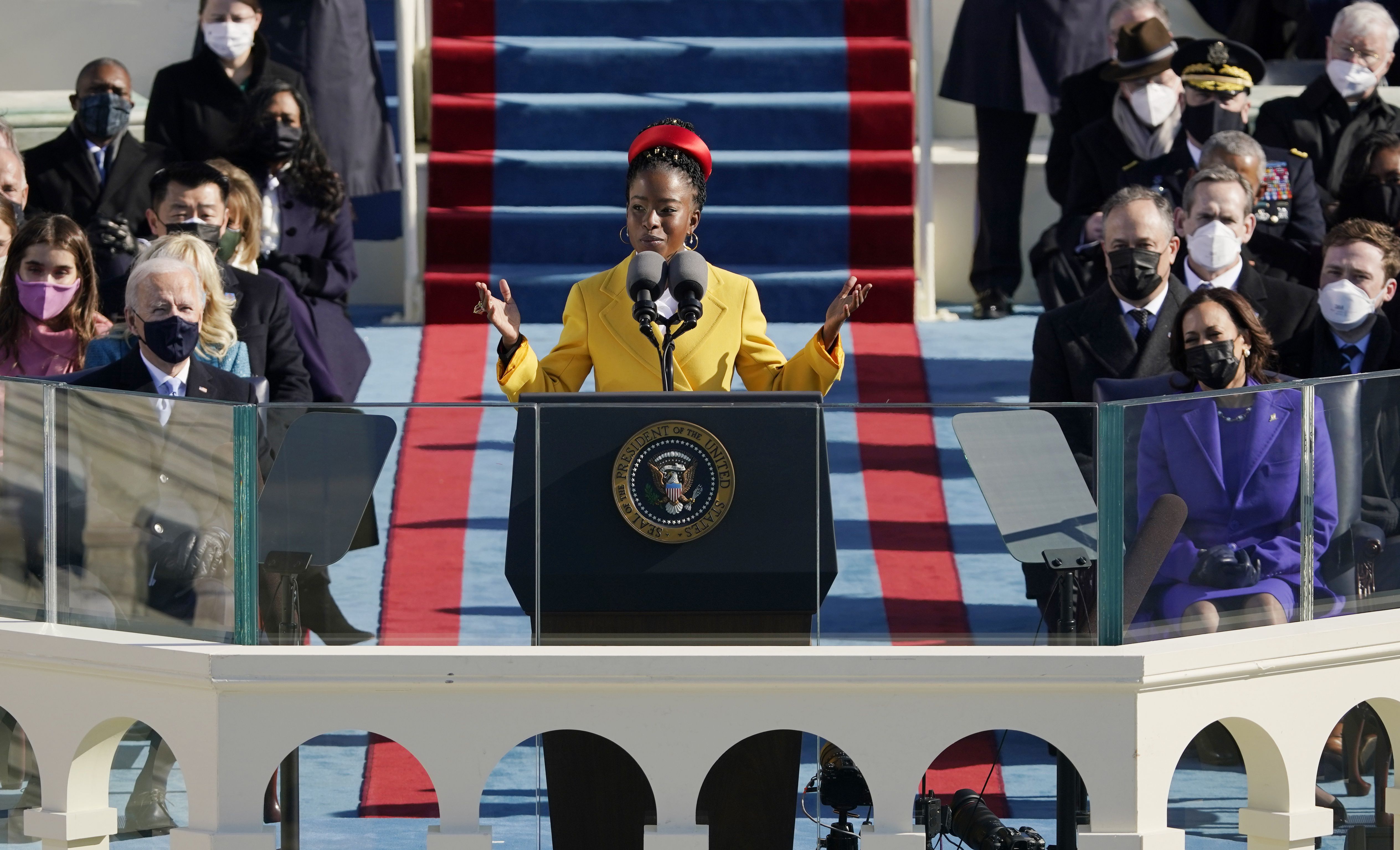 We end this photo quintet with a tableau of hope — youth poet laureate Amanda Gorman, then 22, wowing inauguration viewers, flanked by a new president, and the first woman vice president.
Why it matters: Two women of color opened a new American chapter.
To herald '22, Gorman posted a new poem — "New Day's Lyric," a five-stanza, 48-line resolution with themes of struggle and healing (via AP):
What was cursed, we will cure. ...
Where we tend to argue, we will try to agree ...
Where we weren't aware, we're now awake ...
And our hearts, once all together beaten,
Now all together beat.
Full text of Amanda Gorman's year-end poem ... Instagram video.
5. Tens of thousands evacuate in Colorado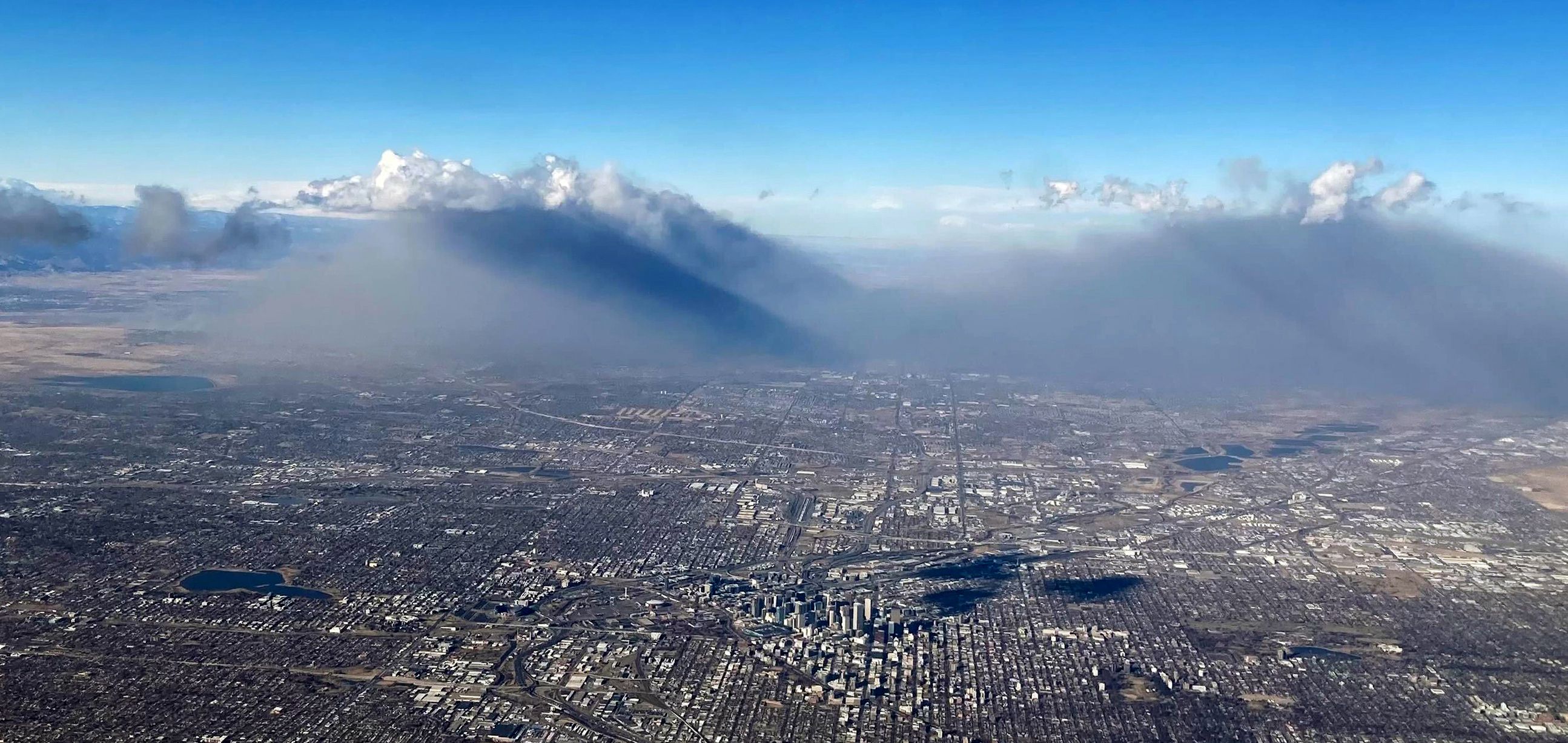 A wind-whipped grassfire roared east from Boulder yesterday, "destroying at least 500 homes, closing major highways and causing the evacuation of more than 30,000 people in two towns, including hospital patients," The Denver Post reports.
Evacuations were ordered, including for Louisville and Superior — 20 miles northwest of Denver, and home to a combined 34,000 people.
Officials think the fire was sparked by downed power lines.
Why it matters: These wildfires are likely Colorado's most destructive on record.
💭 Our thought bubble, from Axios extreme weather expert Andrew Freedman:
This devastating wildfire was enabled by climate change factors, including a record dry and warm July to December and  drought conditions.
It was driven by an extreme weather event, known as downslope winds, which tends to occur in this region at this time of year.
But yesterday's wind event stands out for its unusual intensity, and overlap with the tinderbox dry conditions. This enabled any spark to fuel an inferno.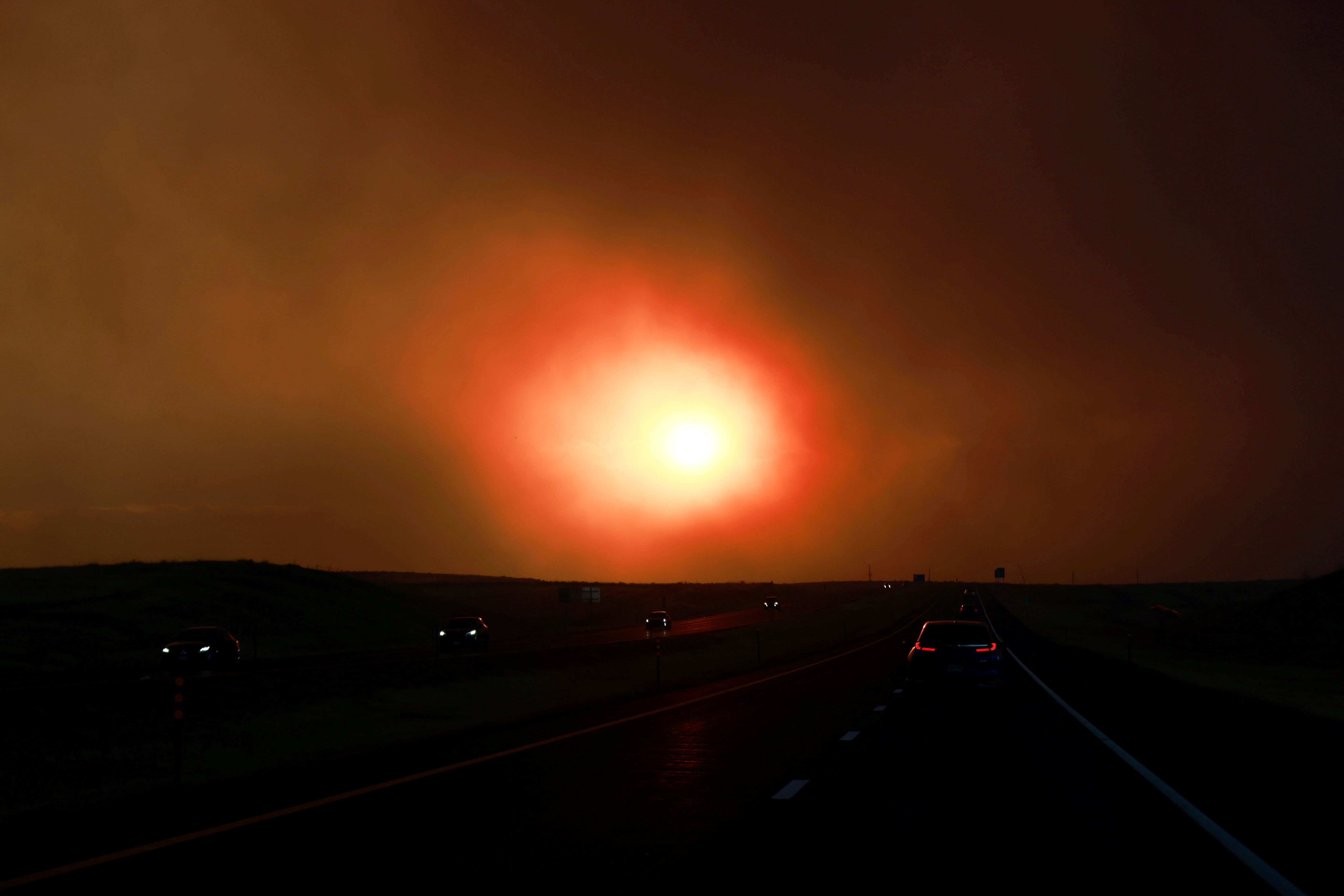 Being there: Residents evacuated calmly, but winding streets in subdivisions quickly became clogged. It sometimes took cars as long as 45 minutes to advance about a half mile, per AP.
Small fires cropped up here and there in surprising places — on the grass in a median or in a dumpster in the middle of a parking lot — as wind gusts caused the fire to jump and spread. Shifting winds caused the skies to turn from clear to smoky and then back again as emergency sirens blared nearby
Video from a Costco in Superior showed an apocalyptic scene — winds whipping through barren trees in the parking lot surrounded by gray skies, a hazy sun and scattered small fires.
6. Parting shot: Gatorade twist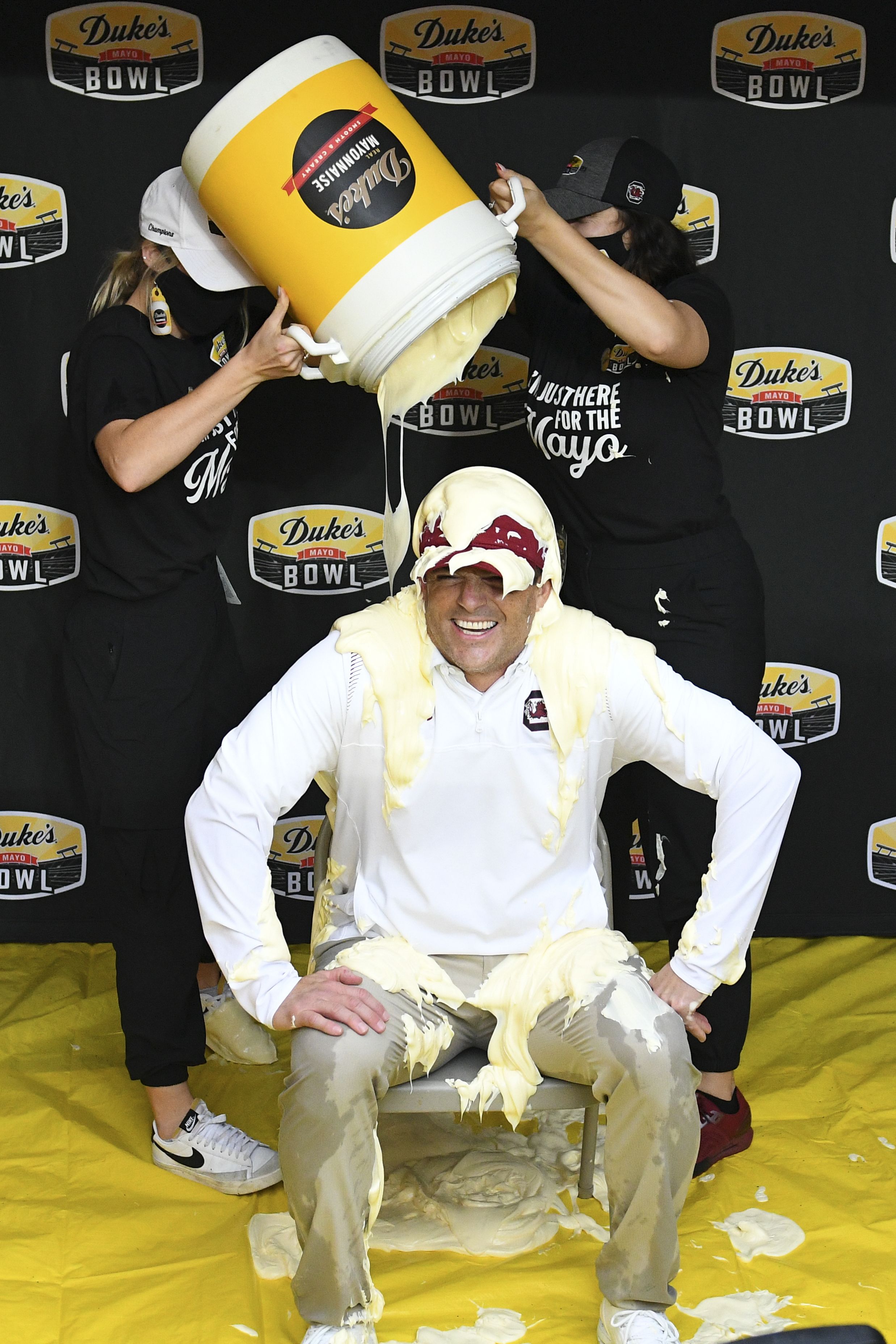 In a gloopy twist on the Gatorade shower, South Carolina Gamecocks head coach Shane Beamer got a 4½-gallon mayonnaise bath after beating UNC, 38-21, in the Duke's Mayo Bowl in Charlotte, N.C.
The jug was heavier than the pourers realized, and bopped Beamer in the back of the head as the cascade began.
📬 Was this email forwarded to you? Sign up here for your own personal copy of Axios AM and Axios PM.