Good Thursday morning. David Hogg, the Parkland high school shooting survivor who became a key organizer of Saturday's #NeverAgain march in D.C., will join me for an Axios NewsShapers interview tomorrow at 8 a.m. in downtown D.C. RSVP here.
We've had a monster news week for the debut of the Axios "1 Big Thing" segment on MSNBC's "First Look," airing at 5:55 a.m., in the lead-in to "Morning Joe." Today's clip here.
https://www.axios.com/newsletters/axios-am-9d8feb05-c44f-4035-b213-9312ceccdfe8.html?chunk=0#story0
1 big thing ... Trump's two-front war: China and D.C.
President Trump is ending the week with a flop — nowhere close to the border wall funding he wanted in the DACA-less spending bill that congressional leaders released last evening. But he's fulfilling one of his most aggressive campaign promises with his anti-China trade action, Axios' Jonathan Swan writes:
Trump's expected announcement today of tariffs on Chinese imports is a big deal, and analysts fear it could provoke a trade war:
The gist: It's the most substantive action Trump has taken to live up to his anti-China campaign message.
Why it matters: Trump forced his team to go big. Corporate America is nervous, wondering what the Chinese are going to do to retaliate. This could start a tit-for-tat trade battle between the world's two largest economies, with unknowable economic consequences. 
Behind the scenes: This is the first time Trump's team has crafted policy through a proper interagency process to match his most aggressive rhetoric. Trump's team — which has been bitterly divided on trade — agreed on this action more than they have any other so far.
Both nationalists and globalists on Trump's team agree China is a bad actor, and has got away with murder for decades under presidents of both parties. They agree China needs to be punished for stealing American intellectual property.
The disagreement has been over the size and scope of the tariffs. Trump's team initially presented him with $30 billion per year in tariffs.
But in an Oval Office meeting last week, Trump turned to economic adviser Kevin Hassett and said: "Kevin, you've gotta make the number bigger," according to sources with direct knowledge. The administration is now looking at tariffs in the $50 billion ballpark, on hundreds of Chinese products.
GOP at war — with itself ... The "DO NOT CONGRATULATE" leak about Putin was the most sensational and newsworthy over the last 24 hours. But the leak that most infuriated and perplexed senior Capitol Hill officials: HuffPost found out in real time — and other outlets quickly confirmed — that the president wasn't happy with the government spending bill:
The report said that Paul Ryan was headed to the White House "to sell the president on the GOP wins in the $1.3 trillion government funding bill and assure him that it's a good deal for Republicans."
Trump tweeted: "Had to waste money on Dem giveaways in order to take care of military pay increase and new equipment."
Behind-the-scenes: Trump vented about the spending bill — particularly its lack of border wall funding — to a fewer than a dozen top officials on a conference call, and his concerns became public almost immediately.
It's also possible, of course, that the president made his own phone calls to lawmakers to vent after that conference call. 
Senior Republicans on the Hill told Swan they were baffled about the purpose of the leak: It undercut their efforts, and the president ultimately agreed to sign the bill after Ryan hurried to the White House to persuade him.
The episode reflects Trump's distrust of his own party's congressional leaders:
One of Trump's greatest fears in life is getting played for a sucker.
His allies on the outside — including Fox hosts like Lou Dobbs, and even his own son, Don Jr. — encourage his instincts that establishment Republicans in Washington are seeking to undermine him and his agenda.
Trump's wariness reflects some of that. But a senior administration official pointed out that he was just venting, as he always does. It's frustrating, from this official's perspective, that those concerns reached the press in real time, and apparently from Trump administration officials.
A senior GOP senate aide called Swan to vent: "Everyone is over the leaks from this White House. Why is it that every emotional moment he has, has to be leaked, has to be a tick-tock, every second has to be transmitted to you guys in the press?"
The aide continued: "It is a disservice to the president when every single thing and every single thought gets leaked out ... I don't understand why people don't get that. It's not fair to the president, to his agenda, and to those who work hard every day to move the ball down the field." 
A senior GOP House aide added: "I guess you just operate under the assumption that everything is going to be leaked out in short order, and you just have to be aware of that when you go into meetings with the White House."
https://www.axios.com/newsletters/axios-am-9d8feb05-c44f-4035-b213-9312ceccdfe8.html?chunk=1#story1
2. Zuckerberg agrees to regulation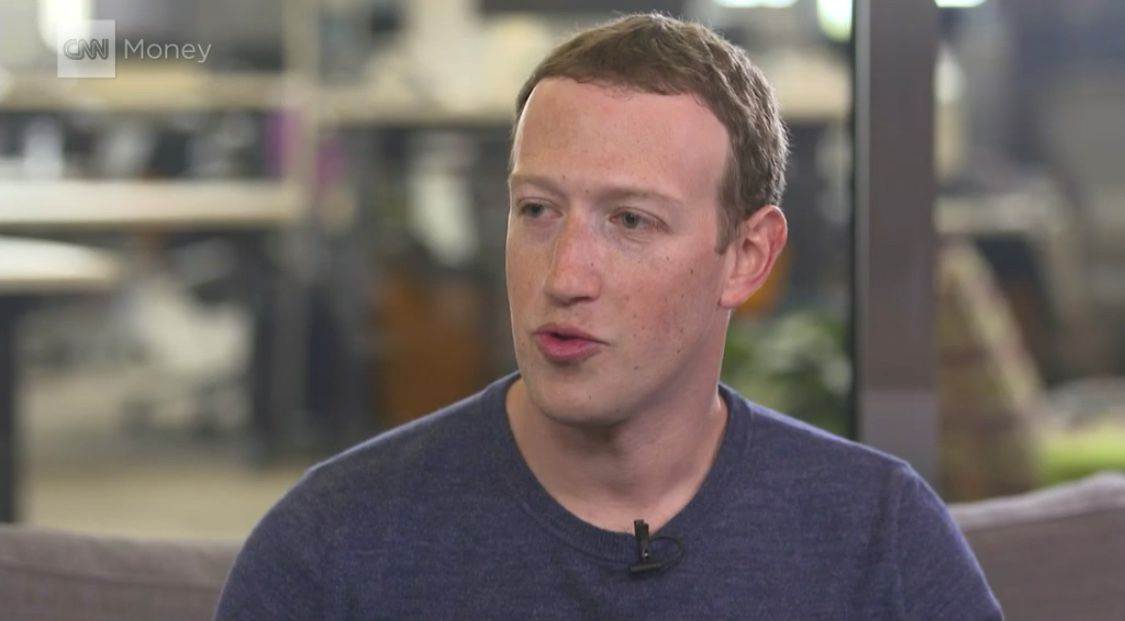 CNN
After staying silent for several days, Facebook CEO Mark Zuckerberg was everywhere Wednesday night, with stories posting on Recode, the New York Times and Wired just as a sit-down interview aired on CNN, Axios chief tech correspondent Ina Fried writes.
The appearances addressed a few of the unanswered questions from his Facebook post earlier in the day. He finally apologized, for one, and also said (with huge caveats) that he would be willing to appear before Congress.
Zuckerberg to CNN on bad actors using Facebook at this moment to meddle with U.S. midterm elections: "I'm sure someone's trying, right?"
On regulation: "I actually am not sure we shouldn't be regulated."
On Facebook impact on 2016 election: "That is hard. It's really hard for me to have a full assessment of that."
Ina's unanswered questions:
Why didn't Facebook notify users when it learned of the Cambridge Analytica issue?
How far is Facebook willing to go to give customers control of their data?
How safe is Facebook today?
Just what regulation is Facebook in favor of?
Thought bubble from Axios' David McCabe: The image Facebook wanted the world to see was Mark Zuckerberg as the humbled grownup. More than once, viewers saw Zuck, who made it big so fast and is trying to catch up.
Catch up quick on all Zuckerberg's key points.
https://www.axios.com/newsletters/axios-am-9d8feb05-c44f-4035-b213-9312ceccdfe8.html?chunk=2#story2
3. In Mideast, democracy struggles to strike root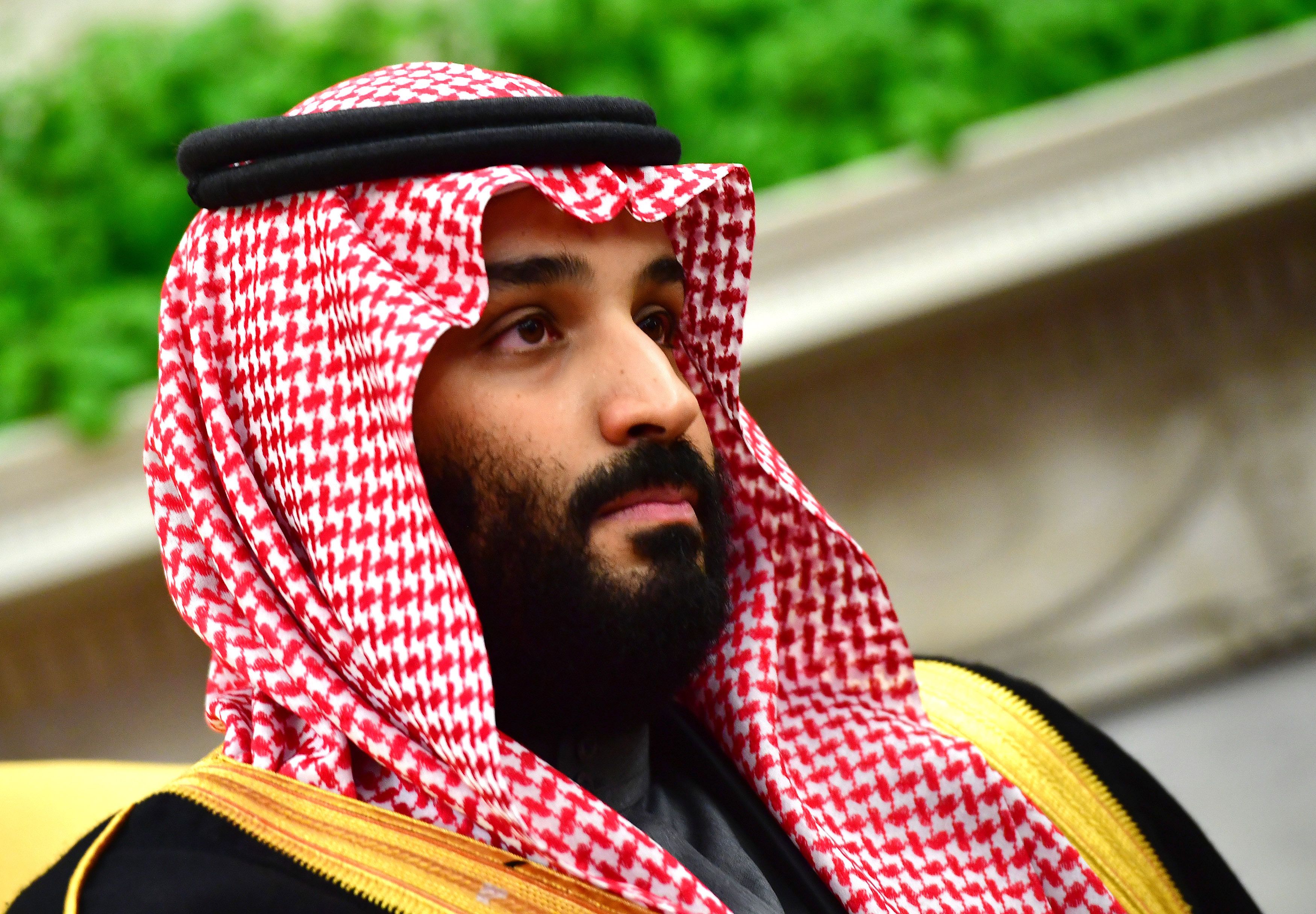 Saudi Crown Prince Mohammed bin Salman in the Oval Office on Tuesday (Kevin Dietsch / Pool via Bloomberg)
"Egyptians go to the polls next week in what is essentially a one-candidate election considered by critics to be a return of sorts to authoritarian rule, after a 2011 revolution that sparked loftier expectations for the region," AP Middle East Editor Dan Perry writes:
The big picture: "[I]n the Middle East as a whole, democracy has largely failed to take hold."
"From Morocco in the west to Jordan, Saudi Arabia and the Gulf emirates in the east, monarchies have proven more stable than places that experimented with government of the people."
The "tyranny of the majority": "[I]t is rare to find respect for the rights of minorities, ideological or ethnic."
The global view ... "[T]he Middle East is hardly alone in what seems to be a global trend away from liberal democracy at a turbulent and complicated time":
"Egypt's President Abdel-Fattah el-Sissi is following a model perfected by Russia's Vladimir Putin, an equally illiberal leader who was re-elected this week after maneuvering his own chief opponent out of the running."
https://www.axios.com/newsletters/axios-am-9d8feb05-c44f-4035-b213-9312ceccdfe8.html?chunk=3#story3
Bonus: Pic du jour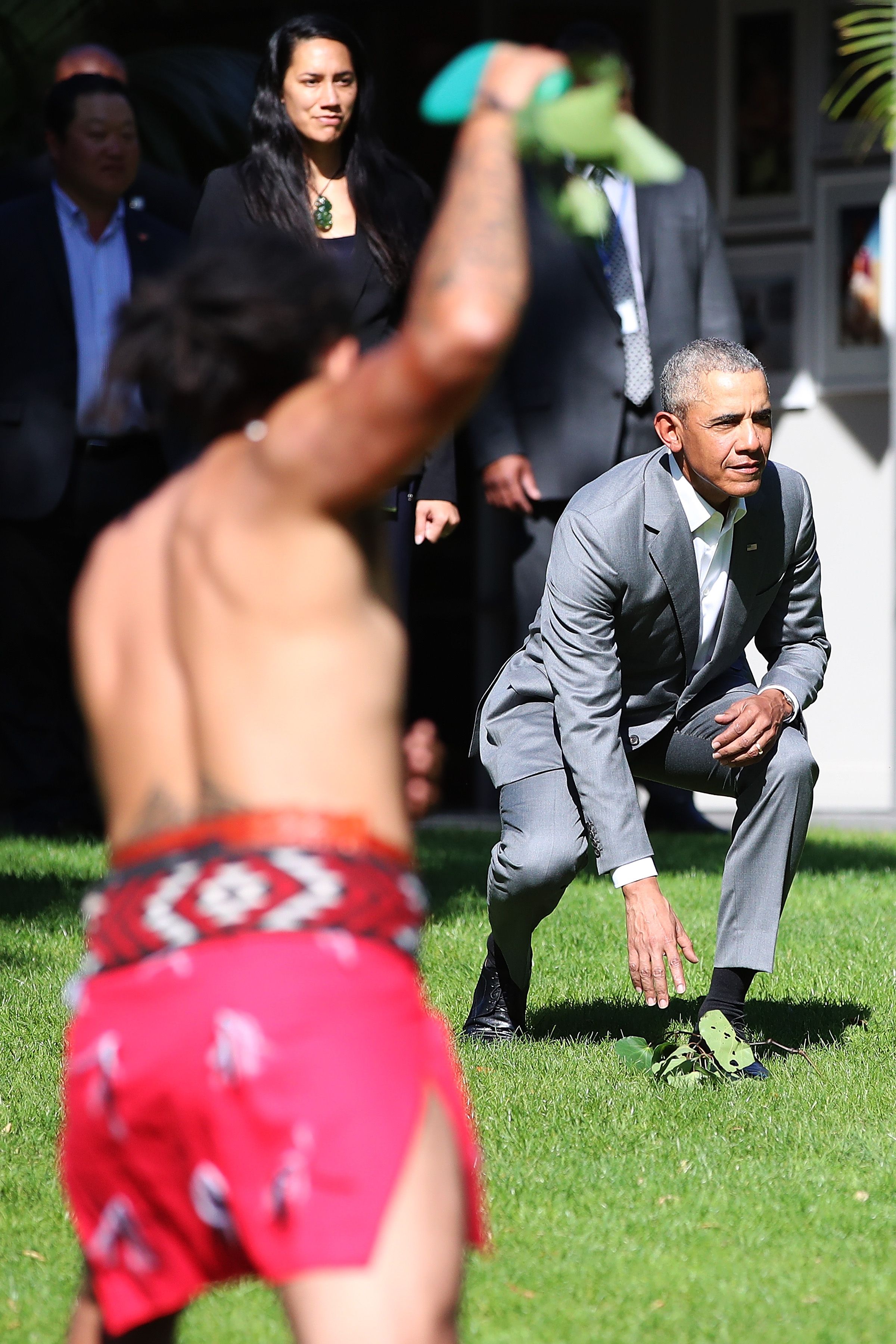 Hannah Peters / Getty Images
Obama in New Zealand ... Former President Obama attends a powhiri (a welcoming ceremony that includes dancing and song) at Government House in Auckland, on his first visit to New Zealand.
Obama will give a series of talks, and meet with Prime Minister Jacinda Ardern.
Obama's first stop: The golf course, where he played with former PM John Key.
https://www.axios.com/newsletters/axios-am-9d8feb05-c44f-4035-b213-9312ceccdfe8.html?chunk=4#story4
4. Graphic du jour: Worst flu season in 8 years
This year's peak brought the nation's highest level of flu-like illnesses in the past eight years, per Axios' Chris Canipe and Eileen Drage O'Reilly.
Watch in the visual as the season hits its peak around Week 18.
https://www.axios.com/newsletters/axios-am-9d8feb05-c44f-4035-b213-9312ceccdfe8.html?chunk=5#story5
5. Years in the making: protection for young sex-trafficking victims
"Congress has overwhelmingly passed legislation meant to curb online sex trafficking of children. This means a first major change in years to a key legal shield used by Internet companies to avoid liability for what people say and do online," NPR's Alina Selyukh reports:
The vote in the Senate was a landslide, 97-2, and President Trump is now expected to sign it.
Why it matters: "[C]hild protection groups hope that at least it will give victims more opportunities to get justice in courts against websites that knowingly facilitate the crime. ... [T]his is the first major cutback to the protections that [tech] companies have had under the law."
What it does, from Reuters: "The legislation ... [makes] it easier for state prosecutors and sex-trafficking victims to sue social media networks, advertisers and others that failed to keep exploitative material off their platforms."
"Law enforcement has lobbied for years for such a law, an effort which resulted in part from a crackdown on backpage.com."
https://www.axios.com/newsletters/axios-am-9d8feb05-c44f-4035-b213-9312ceccdfe8.html?chunk=6#story6
6. 4 Mueller keys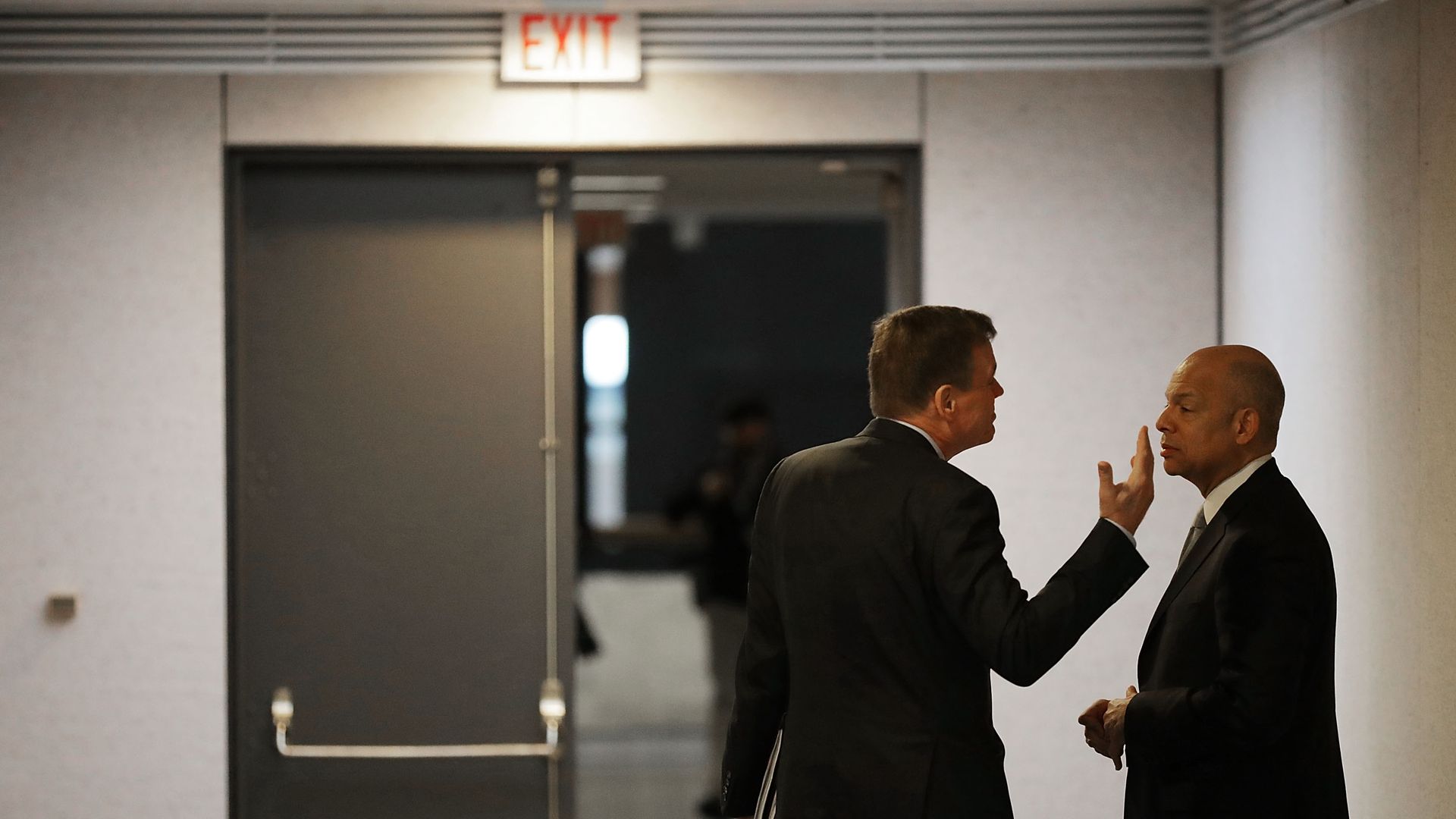 "Special counsel Robert Mueller's team has so far discussed with ... Trump's lawyers four main topics they want to talk about with the President," per CNN:
The president's role in crafting a statement aboard Air Force One that miscast Don Jr.'s June 2016 meeting with Russians in Trump Tower.
The circumstances surrounding the Trump Tower meeting.
The firing of FBI Director James Comey.
The firing of national security adviser Michael Flynn.
Be smart: Three of those four topics concern the president's own actions.
https://www.axios.com/newsletters/axios-am-9d8feb05-c44f-4035-b213-9312ceccdfe8.html?chunk=7#story7
7. First look: Florida senators' "red flag" gun law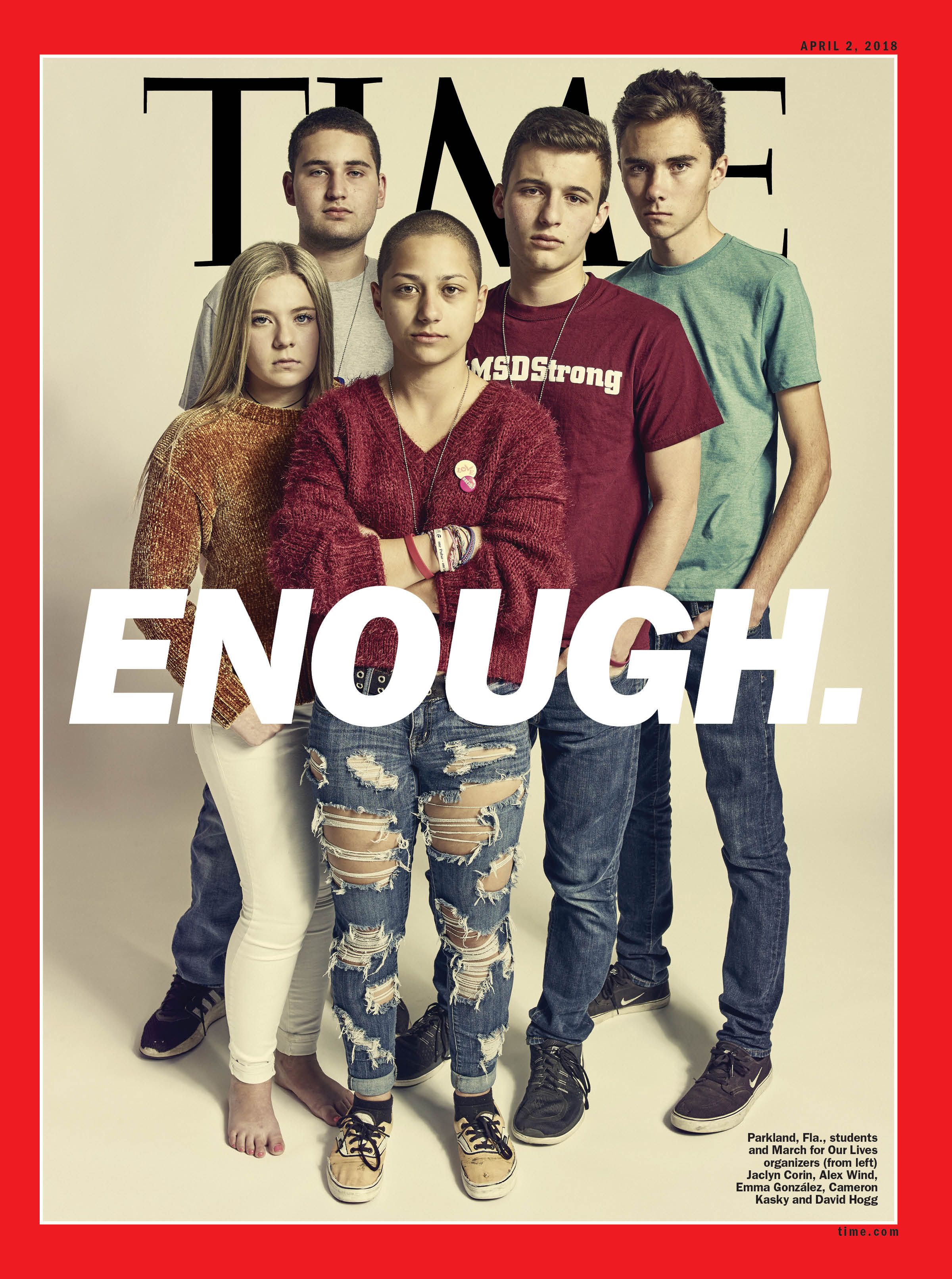 Courtesy TIME
Both Florida senators today introduce "red flag" legislation incentivizing states to allow law enforcement or families to petition a court to remove a gun from a dangerous individual, without taking away their right to due process.
Sen. Marco Rubio (R-Fla.) and Sen. Bill Nelson (D-Fla.) — joined by Sen. Jack Reed (D-R.I.) — are making a bipartisan push for the Extreme Risk Protection Order and Violence Prevention Act, echoing a "red flag" provision that the Florida legislature recently passed and Gov. Rick Scott (R) signed.
Why it matters: Authorities used it to file a petition to take away guns of the Parkland shooter's brother after he trespassed at the school and exhibited some troubling behavior. The senators say the goal of their bill is to help other states to do the same.
Rubio: "If a 'red flag' law like this existed before February 14, instead of just calling the FBI hotline, someone close to the Parkland shooter could have gotten a court order to take away his guns before he took 17 lives."
Nelson: "We must do all we can to keep our communities safe, which includes empowering law enforcement and family members concerned about loved ones to act."
https://www.axios.com/newsletters/axios-am-9d8feb05-c44f-4035-b213-9312ceccdfe8.html?chunk=8#story8
8. Biden gears up with big-name advisory board
With 2020 buzz about him rising, former Vice President Biden today will announce a big-name list of members of the Biden Institute Policy Advisory Board.
The list includes Sarah Bianchi, Anthony Foxx, Juleanna Glover, Danielle Gray, Ernie Moniz, Jim Murren (chairman and CEO of MGM Resorts International), Tom Nides, David Plouffe, Bruce Reed, Arturo S. Rodríguez (president of the United Farm Workers of America), Peter Scher, Steve Schmidt, Larry Summers, Sally Yates, Heather Zichal and many more.
Also today, Biden lays out a three-part vision, "A Plan to Put Work — and Workers — First," which he says is aimed at restoring the basic bargain we used to have in this country: 
"First, we need to make sure hard-working Americans have the skills and opportunities to succeed in the jobs of the future."
"Second, we need to make sure people are paid fairly for their work. Those who work hard and do their part should share in the benefits, allowing them to earn a good living and get ahead."
"And third, we need policies that allow the middle class to maintain or improve their standard of living. A small pay raise doesn't help much if the costs of housing, health care, and education are rising significantly more."
Go deeper: This fact sheet digs into policy ideas that Biden and his team have been working on for the first point above.
P.S. Trump tweets this morning: "Crazy Joe Biden is trying to act like a tough guy. Actually, he is weak, both mentally and physically, and yet he threatens me, for the second time, with physical assault. He doesn't know me, but he would go down fast and hard, crying all the way. Don't threaten people Joe!"
https://www.axios.com/newsletters/axios-am-9d8feb05-c44f-4035-b213-9312ceccdfe8.html?chunk=9#story9
9. GOP rising star has new book coming this fall
Sen. Ben Sasse (R-Neb.) is finishing a book about polarization in America, "Them: Why We Hate Each Other and How to Heal," out Oct. 16.
From a forthcoming release: "Sasse argues that the problem is far deeper than politics or even any one politician. Across the nation, he argues, local communities are evaporating. The basic framework for everyday life — family, work, neighborhoods, friends, trust — is collapsing or, in the case of work, being vastly redefined."
Sasse thought bubble: This isn't about politics — this is a book much more in the vein of "Coming Apart" or "Hillbilly Elegy." It's about our communities getting ripped apart.
Publishing rights were acquired by St. Martin's Press executive editor Tim Bartlett from Matt Latimer and Keith Urbahn at Javelin.

https://www.axios.com/newsletters/axios-am-9d8feb05-c44f-4035-b213-9312ceccdfe8.html?chunk=10#story10
10. 1 Hollywood thing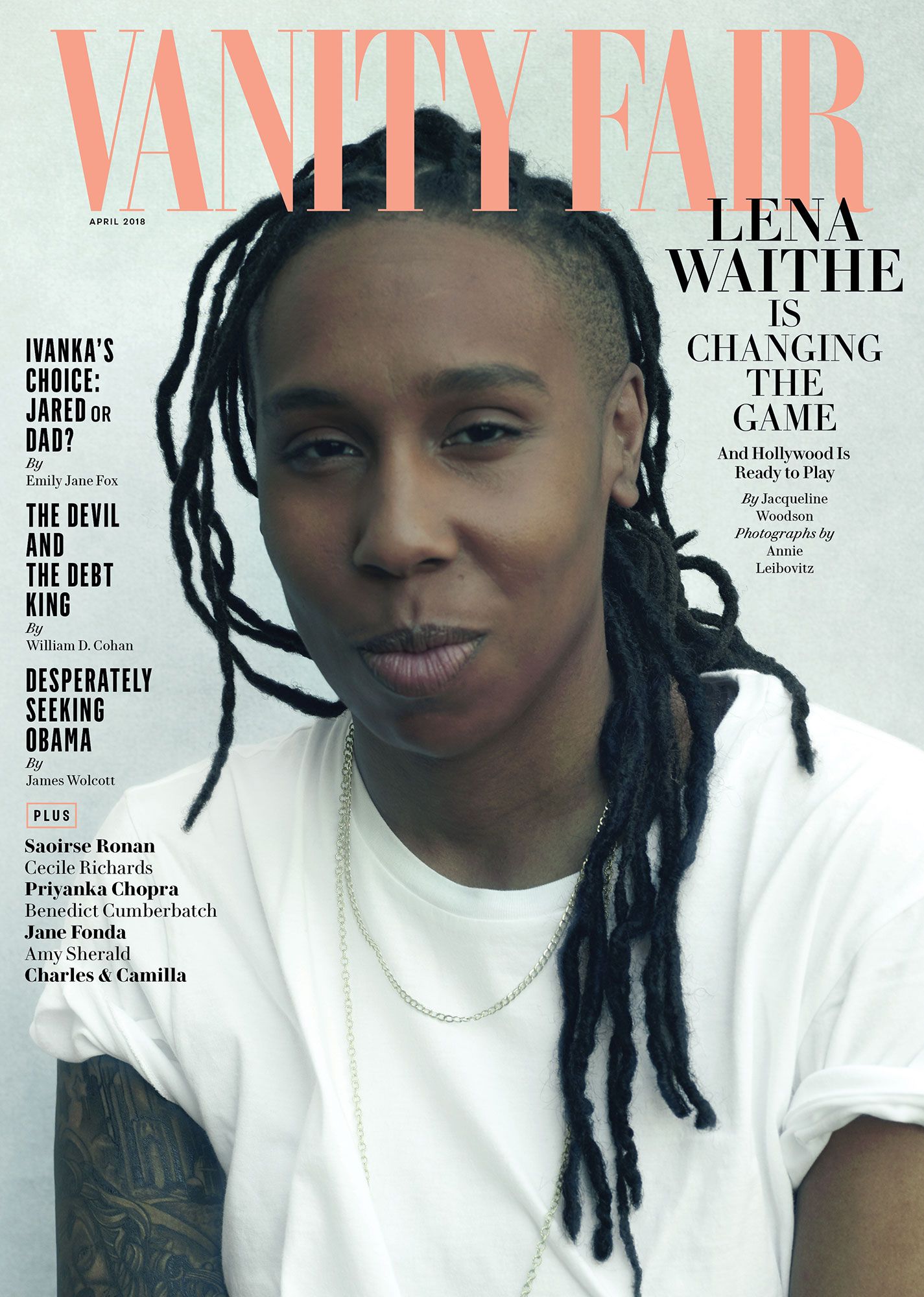 Annie Leibovitz exclusively for Vanity Fair
Vanity Fair's April cover features actress-writer-producer Lena Waithe, with a profile written by author Jacqueline Woodson and a portfolio by photographer Annie Leibovitz:
Vanity Fair writer and author Jacqueline Woodson chronicles how Lena Waithe — the first black woman to win an Emmy for comedy writing — is disrupting Hollywood, project by project.
Waithe, on empowering the next generation of minorities in Hollywood: "I am tired of white folks telling my stories. We gotta tell our shit. Can't no one tell a black story, particularly a queer story, the way I can, because I see the God in us."
On how winning her first Emmy has impacted her career: "Here's the irony of it all. I don't need an Emmy to tell me to go to work. I've been working. I've been writing, I've been developing, I've been putting pieces together and I'm bullets, you know what I'm saying?"
"It got me all these meetings that I go in and say I'm too busy to work with you — you should have hollered at me. You can take my call when I call you about this black queer writer over here who's got a dope pilot, or this person over here who's got really cool ideas, or this actress who's really amazing but nobody's seen her."
This is the first issue fully edited by Radhika Jones, who says in her editor's letter that Waithe's rise is a reason for optimism after a grim year in Hollywood.