Axios AM
September 15, 2021
Happy Wednesday. Smart Brevity™ count: 1,192 words ... 4½ minutes. Edited by Zachary Basu.
1 big thing: Mark Milley's crisis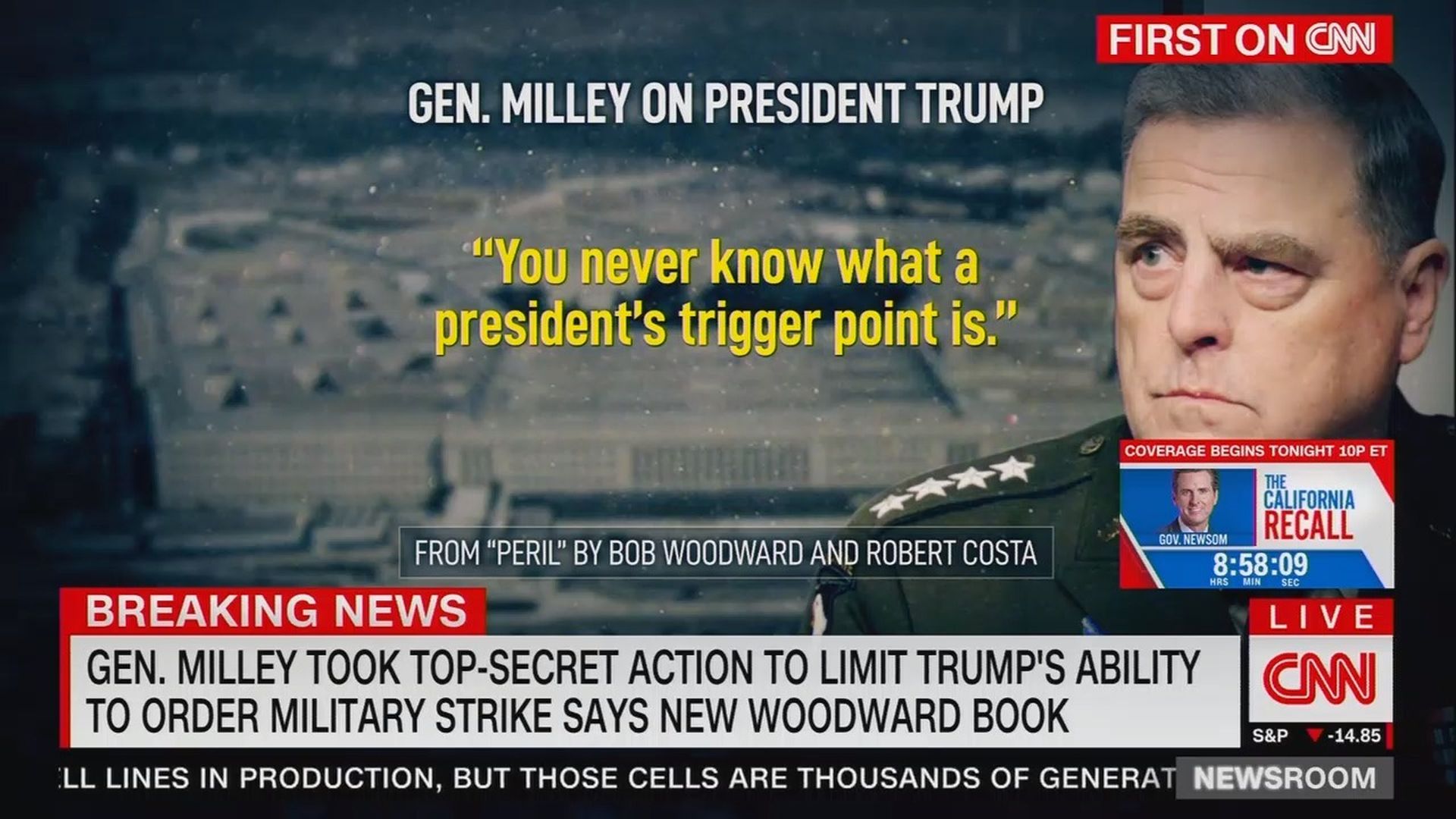 When Joint Chiefs Chairman Mark Milley goes before Congress on Sept. 28, he'll face some of the most hostile questioning of any modern four-star general, Axios' Jonathan Swan reports.
State of play: Republicans were already irate at Milley for playing a starring role in a string of recent Trump books.
Sen. Marco Rubio (R-Fla.) — who serves on the Foreign Relations Committee — cited the new reporting in calling for President Biden to fire Milley, accusing the general of working to "actively undermine the sitting Commander in Chief."
Even some of Milley's friends are cringing over his extensive and high-profile scenes in these books — and the widespread belief that he's participated on "deep background" with multiple authors.
Extensive direct quotes attributed to Milley have led Republicans to accuse him of personally leaking to authors.
The most explosive Woodward/Costa excerpts describe two phone calls between Milley and his Chinese counterpart, on Oct. 30 and Jan. 8.
Milley reportedly assured the Chinese general that Trump wouldn't attack China — and that if Trump did decide to attack, then Milley would give his Chinese counterpart a secret heads-up.
Behind the scenes: In mid-October 2020, top Pentagon officials grew concerned about intelligence showing the Chinese were concerned about the possibility of a surprise U.S. strike against China.
A source told Axios: "I think they [the Chinese] were getting bad intelligence ... a combination of 'wag the dog' conspiracy thinking and bad intel from bad sources."
And it wasn't just Milley who intervened:
Then-Defense Secretary Mark Esper worried the Chinese were misreading the situation — and that their misperception could lead to a conflict nobody wanted.
Esper directed his policy office to issue a back-channel message to the Chinese to reassure them the U.S. had no intention of seeking a military confrontation.
The message: Don't over-read what you're seeing in Washington; we have no intention to attack; and let's keep lines of communication open.
2. 🗳️ Newsom victory speech: "Trumpism is not dead"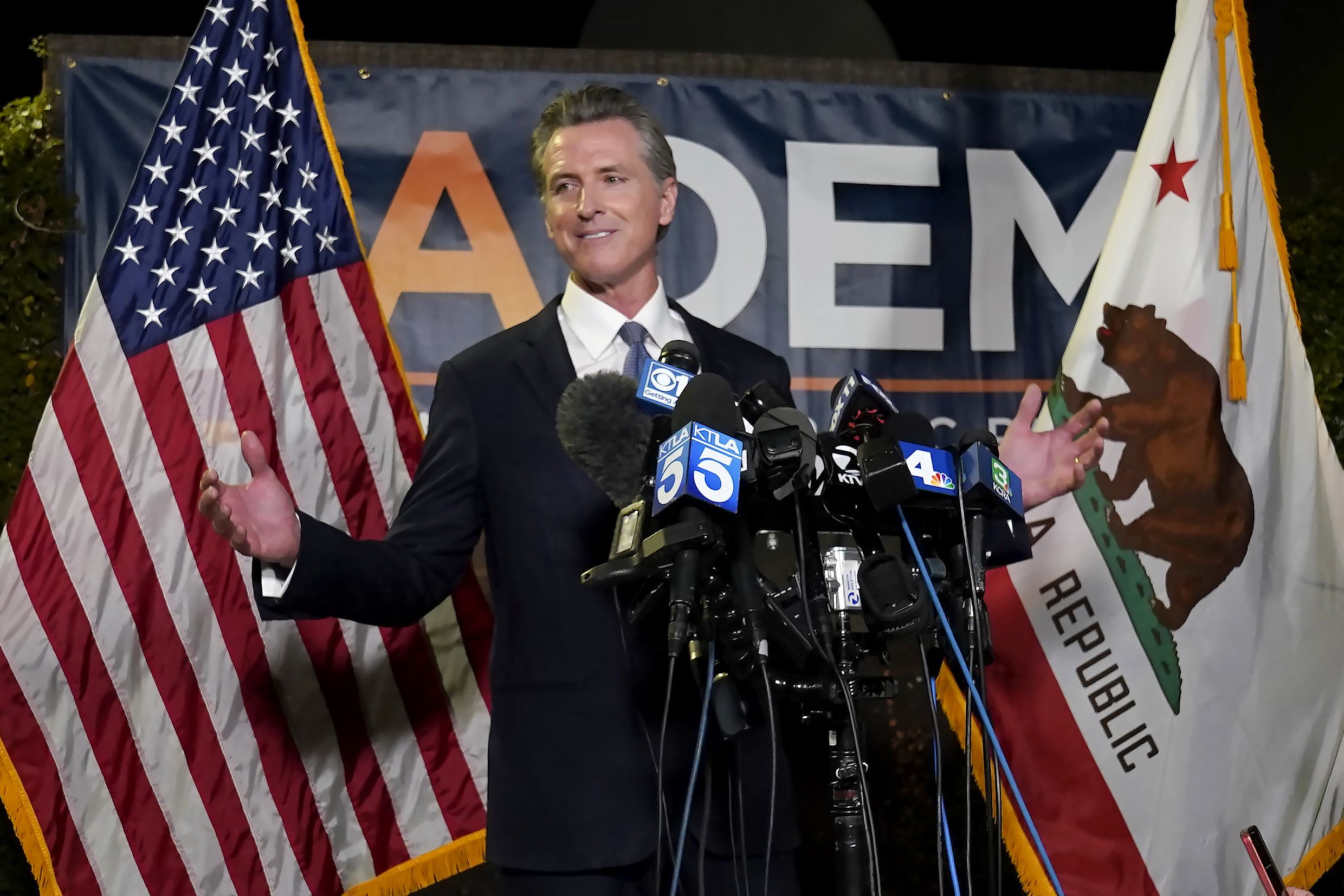 After demolishing the GOP's recall effort, Gov. Gavin Newsom used his victory speech to warn about former President Trump's allegations that the California race was rigged.
"I said this many, many times on the campaign trail," Newsom said in Sacramento. "We may have defeated Trump, but Trumpism is not dead in this country. ... Democracy is not a football."
🥊 AP called the race in 46 minutes.
The latest: 36% to recall, 64% against.
Axios managing editor Scott Rosenberg tells me from the Bay Area that right-wing radio host Larry Elder, the leading Republican, brought out Democrats and liberals — regardless of what they thought of Newsom.
"There was a brief period when the polls tightened," Scott texts. "But once a successful recall loomed as a possibility, that roused people."
What's next: Watch for a push to reform the recall process. It's hard, since the mechanism is part of the state constitution. But Democrats have a lot of levers of power to pull.
3. Stimulus checks cut poverty during COVID
COVID aid lifted millions of Americans out of poverty last year, despite one of the country's worst labor markets ever, Axios Closer author Courtenay Brown writes from government data out yesterday.
Why it matters: The surprising result shows the colossal impact that stimulus checks, expanded unemployment payments and other benefits had on households in 2020 — even as millions lost jobs.
Keep reading ... Go deeper: Read the Census Bureau report.
4. Apple's sleeper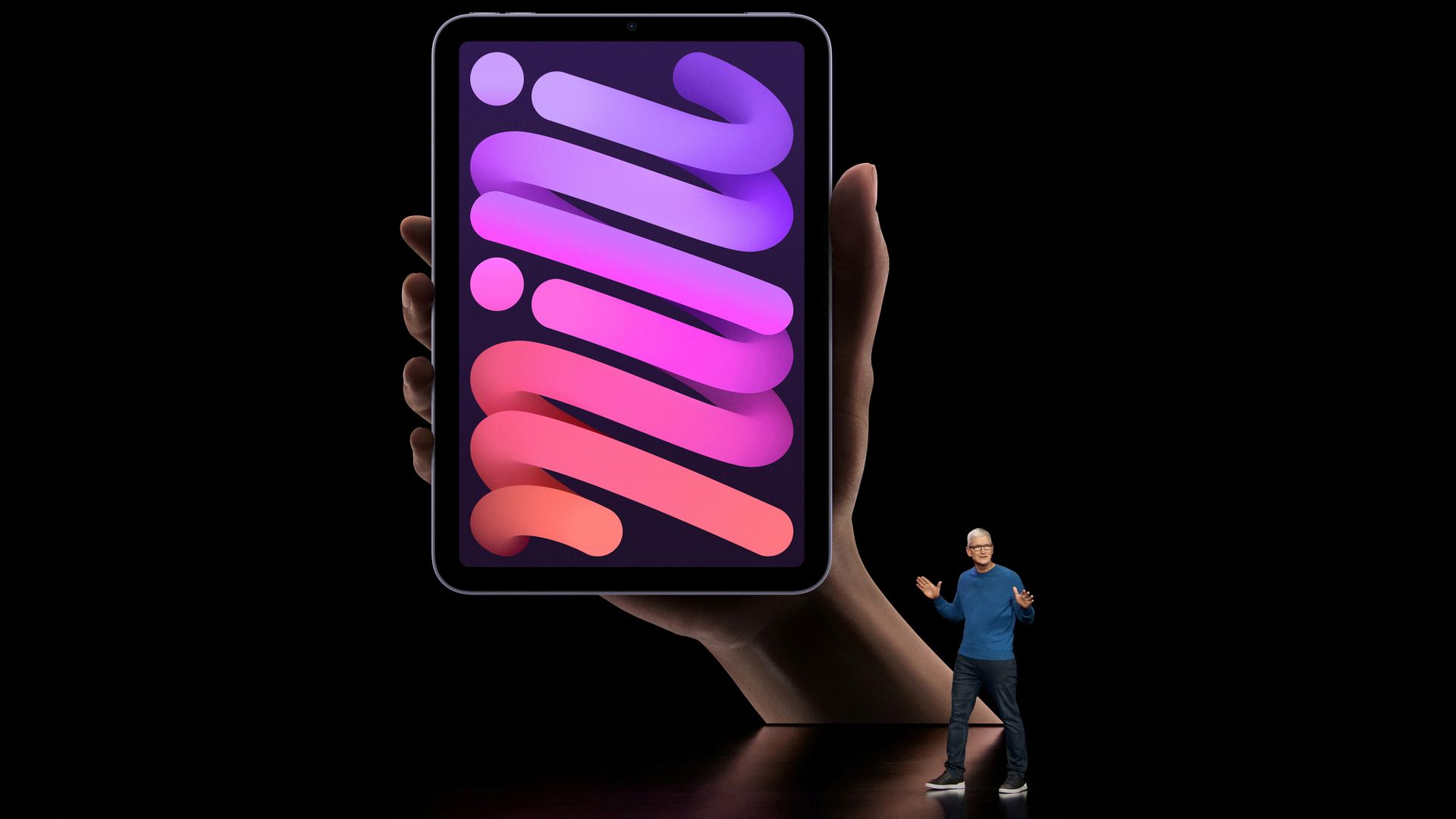 A possible sleeper hit in the incremental iPhone updates Apple unveiled at a virtual show from Apple Park in Cupertino, Calif.: bigger batteries.
Why it matters: The upgrade addresses one of the biggest issues facing modern smartphone owners — a phone that still struggles to get through a full day of heavy use, Axios' Ina Fried writes.
The iPhone 13, iPhone 13 mini, iPhone 13 Pro and iPhone 13 Pro Max all have bigger batteries than the comparable iPhone 12 model.
Apple is promising 90 minutes to 2½ hours more battery life, depending on the model.
Pricing remains largely the same as last year, though the entry-level iPhone 13 ($799) and iPhone 13 mini ($699) come with 128GB of memory — twice as much as last year.
Preorders start Friday. The phones start shipping Sept. 24.
5. How to watch tonight's citizen-astronaut launch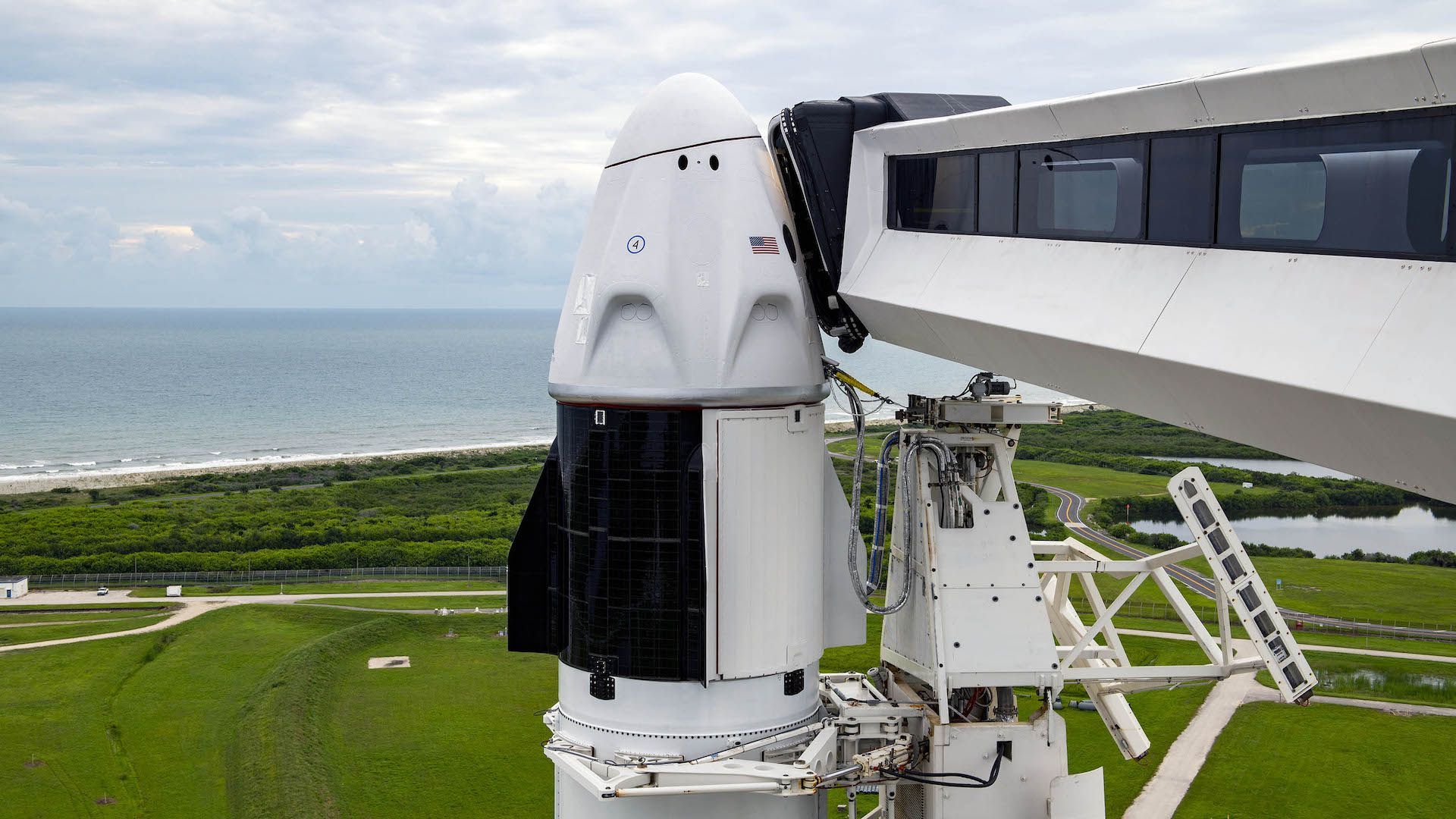 After six months of training, the Inspiration4 crew of amateur astronauts is set to launch from Cape Canaveral tonight.
Why it matters: This first all-civilian flight to orbit is proof of concept for the private spaceflight industry, which wants to send up many more people, Axios Space author Miriam Kramer writes.
The four crew members will spend three days in orbit, flying higher than the International Space Station and giving the cupola — a brand new, huge bubble window — a test drive.
🎧 Listen to Axios' "How It Happened: The Next Astronauts" podcast docu-series with Miriam Kramer and the "How It Happened" team.
6. Intel bigs: Antitrust could help China

Twelve former top U.S. national security officials are urging Congress to hit pause on a package of antitrust bills, arguing the legislation could help China in the tech race, Axios' Zachary Basu writes.
Former Defense Secretary Leon Panetta and former Director of National Intelligence Dan Coats are among those arguing in a letter that imposing restrictions solely on U.S. giants will pave the way for a tech landscape dominated by China.
Antitrust legislation to break up U.S. tech giants — without targeting Chinese companies like Huawei, Tencent and Alibaba — could impede innovation "critical to maintaining America's technological edge," they argue.
Big Tech companies themselves take that position, which has been dismissed by the top lawmakers shaping the bills.
7. Ex-presidents welcome Afghans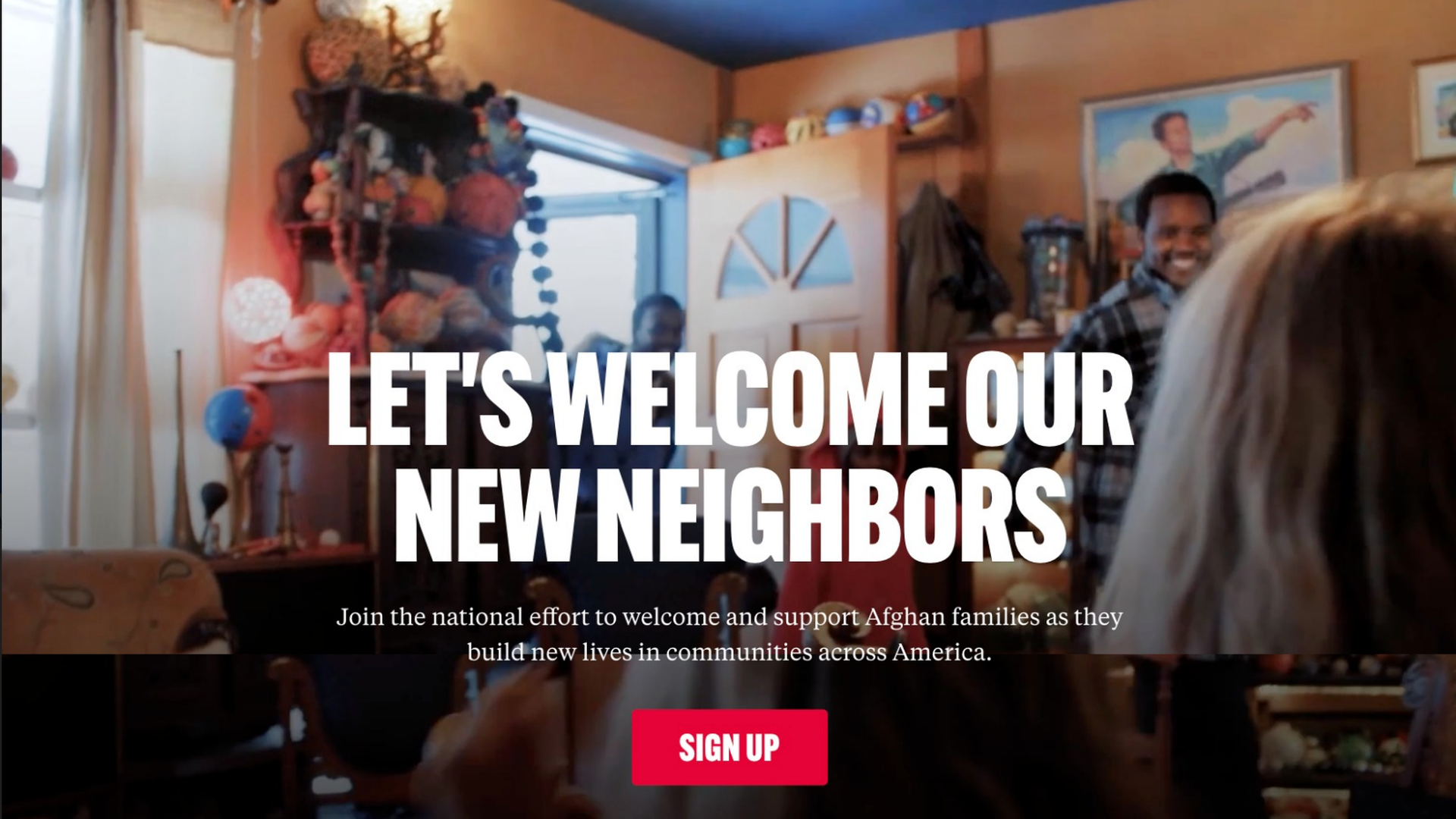 Three former presidents — Bill Clinton, George W. Bush and Barack Obama — are backing Welcome.US, a new coalition supporting Afghan refugees as they settle in the U.S.
The clearinghouse helps people sponsor a family, or get refugees housing or legal aid.
8. Broadway ends longest shutdown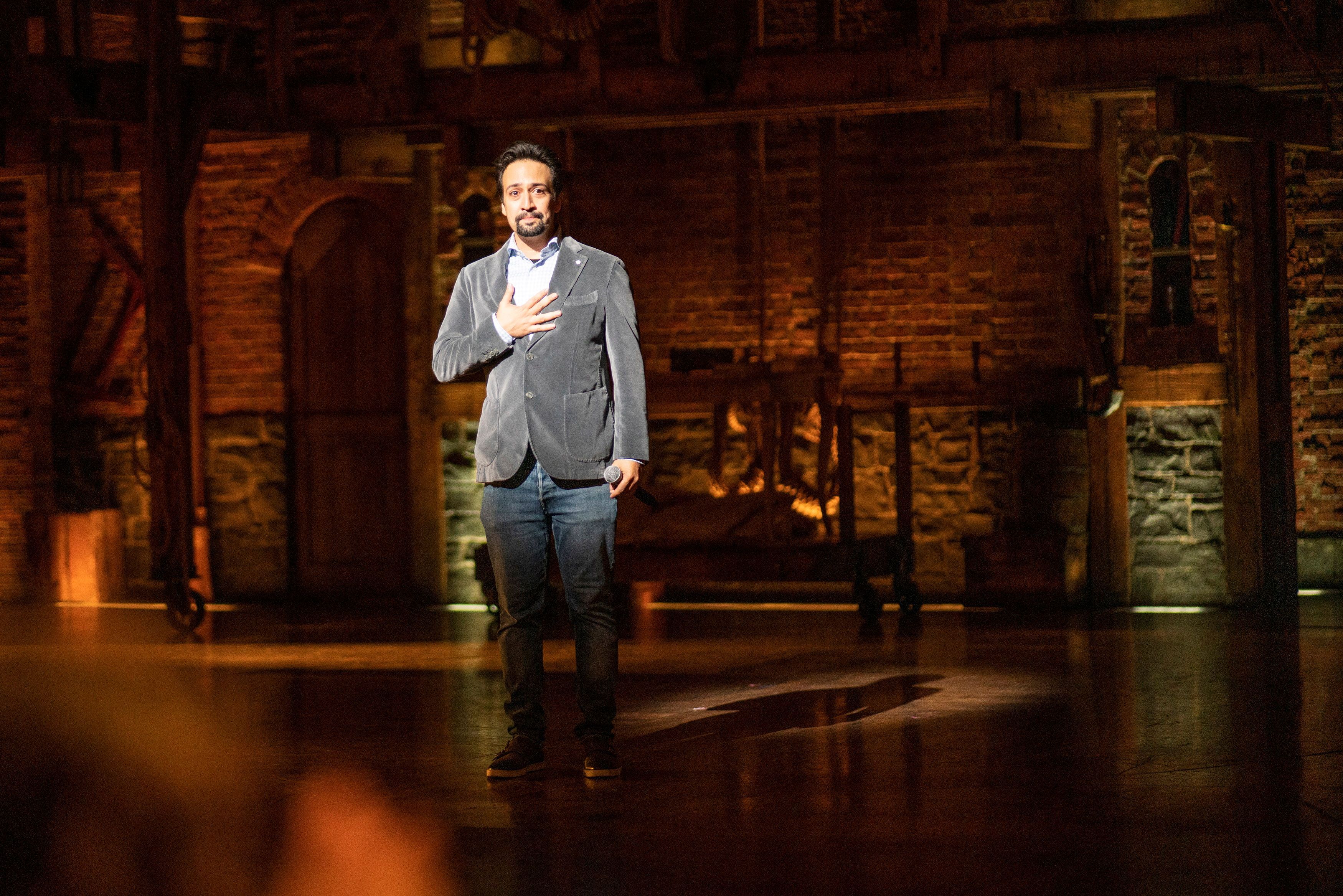 Above, Lin Manuel-Miranda speaks to the Richard Rodgers Theater audience ahead of the first return performance of "Hamilton."
Theater royalty — Miranda, Kristin Chenoweth and Julie Taymor — welcomed back boisterous audiences to the mega-hits "Wicked," "The Lion King" and "Hamilton" for the first time since the start of the pandemic, AP's Mark Kennedy reports.
Why it matters: The return of the three musicals, the spiritual anchors of modern Broadway's success — plus the return of the long-running "Chicago" and the reopening of the iconic TKTS booth — show Broadway is climbing back, despite Delta fears.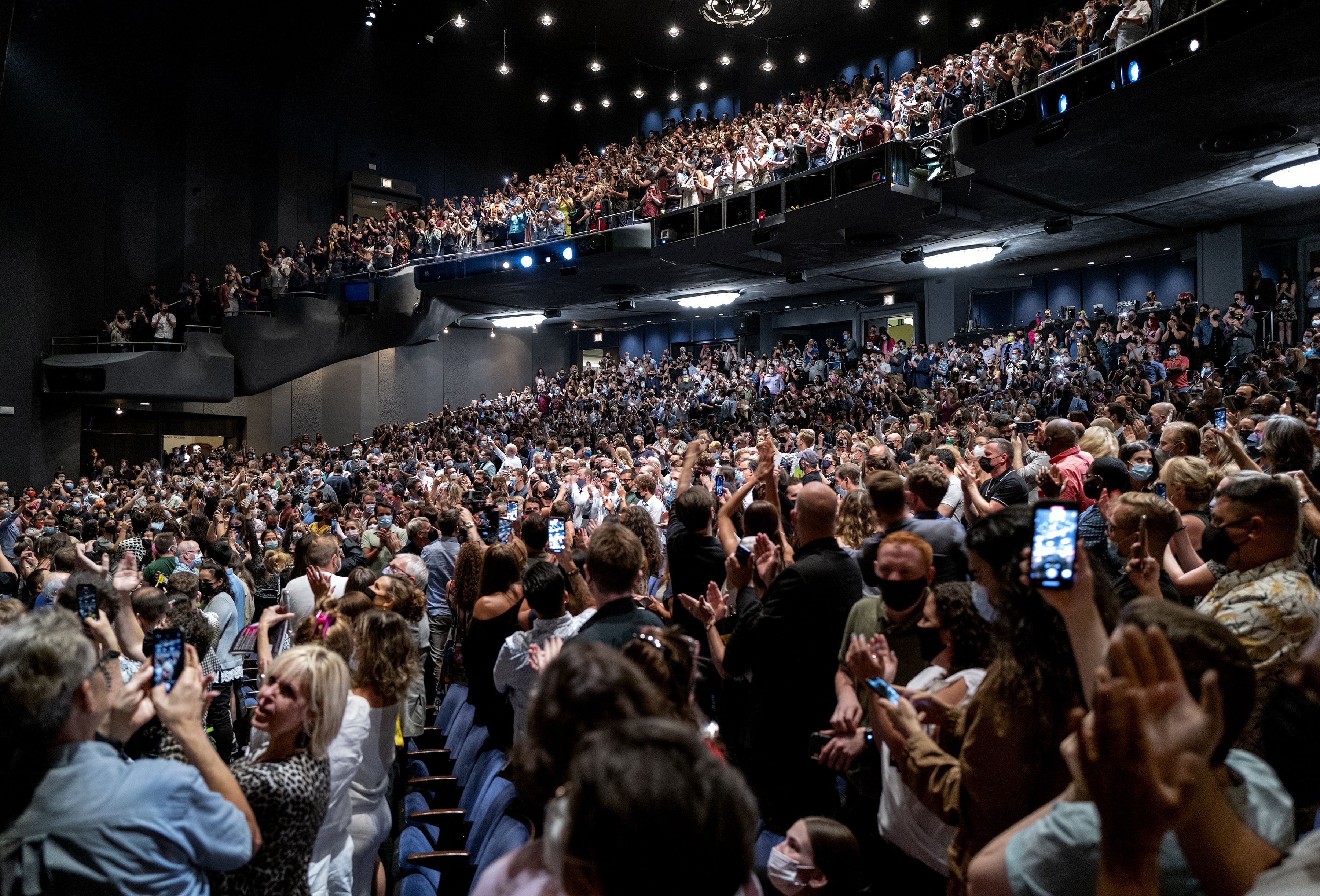 Above, people applaud during a surprise curtain speech by actress Kristin Chenoweth (below) as "Wicked" reopens at the Gershwin Theater.
Chenoweth originated the role of Glinda when the show opened on Broadway in 2003. (N.Y. Times)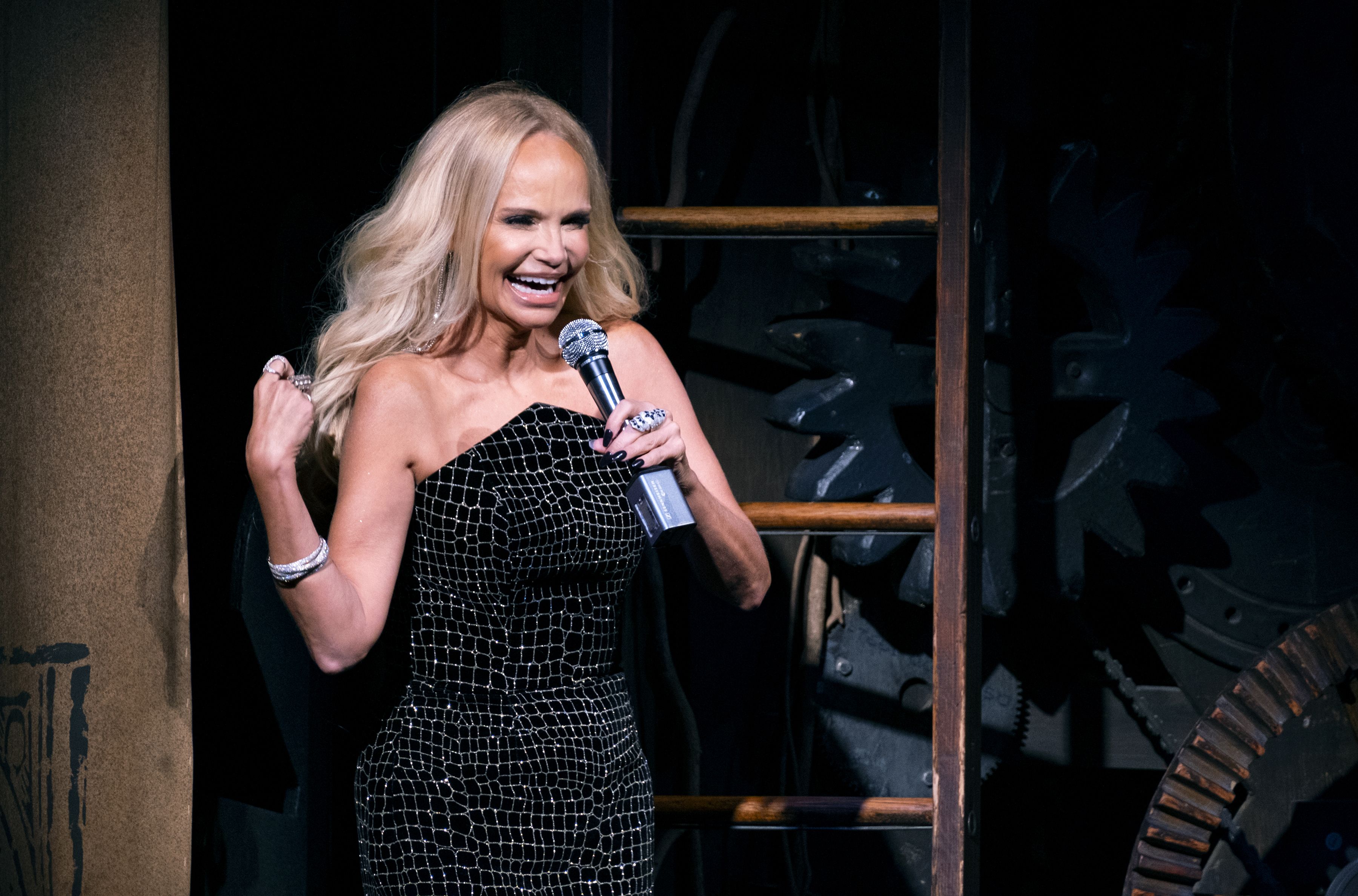 📬 Invite your friends to sign up for Axios AM and Axios PM.