🍳 Good Tuesday morning, and welcome back.
https://www.axios.com/newsletters/axios-am-9ca65efe-d30a-4a75-bdbb-6f6d5add08ad.html?chunk=0#story0
1 big thing: 5 clues to Mueller's roadmap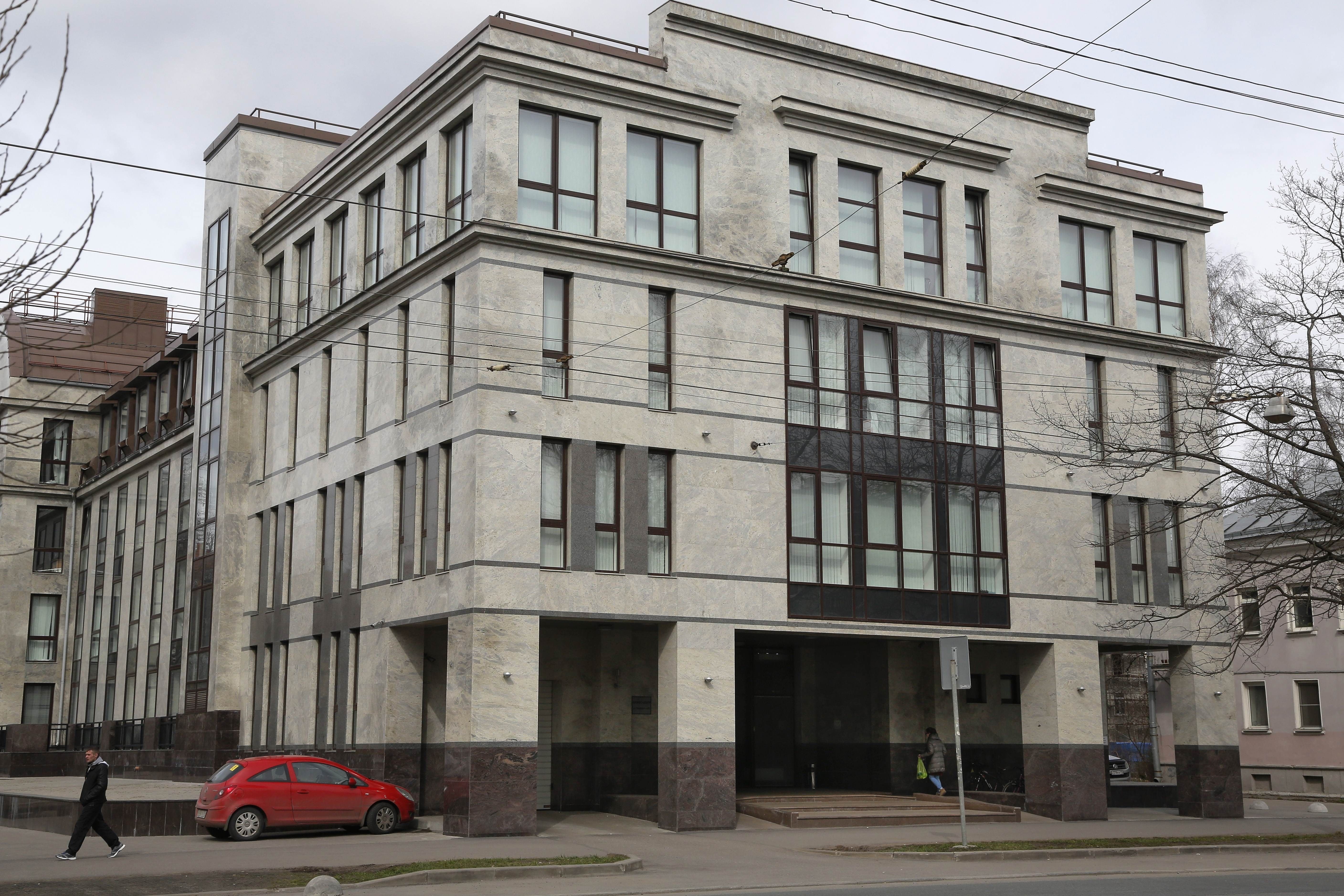 Four-story "troll factory" in St. Petersburg, Russia, where the U.S. government says the Internet Research Agency based its disruption (AP's Dmitry Lovetsky)
Special Counsel Robert Mueller's shop doesn't leak, but last week's 37-page indictment of Russians provided a mess of clues about what he's up to. Here are five things we've learned:
He's moving fast. The indictment is a sneak peek at the level of sweep and color we can expect in a final report, and is a mammoth accomplishment just nine months after Mueller was appointed. A source familiar with the investigation told me it won't take years, like Ken Starr's probe of Bill Clinton.
He's using the full reach of federal power, including the intelligence agencies, whose sources and methods were reflected in the indictment. CNN contributor Garrett Graff, who wrote a book about Mueller as FBI director, told me: "[T]he main (and ongoing) surprise is the strength and breadth of this investigation."
He's signaling quantity: MSNBC contributor Matt Miller, a former Justice Department spokesman, told me: "Friday's indictment established the legal architecture for possible future charges. Once you've established there was a conspiracy, you can charge anyone who was aware of the conspiracy and took an overt action to further it." Miller also expects tax charges.
He's watching his back: The indictment-announcement presser by Deputy Attorney General Rod Rosenstein, who supervises the investigation, was meant to signal that Mueller intends to be efficient and transparent. With the quick revelations about Russia and the election, Mueller was signaling this isn't a fishing expedition. And he made it harder for Trump to fire him.
What's coming: The source familiar with the investigation expects Mueller to reach some conclusion about the hacks of email belonging to the DNC and Clinton campaign chair John Podesta. Matt Miller told me: "Now that [Mueller] has decided to indict one set of Russian participants, it seems likely he will indict the Russian participants in the hacking as well. The big question ... remains whether there will be any American co-conspirators."
Scoop ... ABC News plans an hour special in prime time in mid-April to showcase George Stephanopoulos' interview with James Comey, the first before the April 17 publication of the former FBI director's book, "A Higher Loyalty."
https://www.axios.com/newsletters/axios-am-9ca65efe-d30a-4a75-bdbb-6f6d5add08ad.html?chunk=1#story1
2. How banks could control gun sales if D.C. won't
A big idea for the gun control debate, leveraging banks — DealBook column by N.Y. Times' Andrew Ross Sorkin:
The gist: The idea is for the finance industry to effectively set new rules for the sales of guns in America.
The backdrop: "For the past year, chief executives have often talked about the new sense of moral responsibility that corporations have to help their communities and confront social challenges even when Washington won't."
Sorkin's idea: "What if the finance industry — credit card companies ... credit card processors ... and banks ... — were to effectively set new rules for the sales of guns in America?"
The companies could change their "terms of service to say that it won't do business with retailers that sell assault weapons, high-capacity magazines and bump stocks."
Why it matters: "Collectively, they have more leverage over the gun industry than any lawmaker. And it wouldn't be hard for them to take a stand."
What's next: "I spent the last 72 hours calling and emailing a handful of chief executives to discuss these ideas. ... [S]ome said they had already been thinking about it. A few ... called their peers to begin a conversation."
N.Y. Times Quote of the Day, from "Educators Face Daunting Role: Student Shield," on the front page:
Robert Parish, a teacher at a Florida elementary school near Stoneman Douglas High: "Last night I told my wife I would take a bullet for the kids."
Happening today ... "A hundred Stoneman Douglas High School students are busing 400 miles to Florida's capital [Tallahassee] to urge lawmakers to act to prevent a repeat of the massacre that killed" 14 students and three faculty. (AP)
https://www.axios.com/newsletters/axios-am-9ca65efe-d30a-4a75-bdbb-6f6d5add08ad.html?chunk=2#story2
3. Tom Friedman's most popular column ever
It's #1 on the N.Y. Times' "Most Emailed," "Most Viewed" and "Most Shared on Facebook." And Tom Friedman tells CNN's Brian Stelter it's "the most widely circulated column I've ever written."
The headline is, "Whatever Trump Is Hiding Is Hurting All of Us Now":
"President Trump is either totally compromised by the Russians or is a towering fool, or both, but either way he has shown himself unwilling or unable to defend America against a Russian campaign to divide and undermine our democracy."
"It's as if George W. Bush had said after 9/11: 'No big deal. I am going golfing over the weekend in Florida and blogging about how it's all the Democrats' fault — no need to hold a National Security Council meeting.'"
The kicker: "This is code red. The biggest threat to the integrity of our democracy today is in the Oval Office."
https://www.axios.com/newsletters/axios-am-9ca65efe-d30a-4a75-bdbb-6f6d5add08ad.html?chunk=3#story3
Bonus: Pic du jour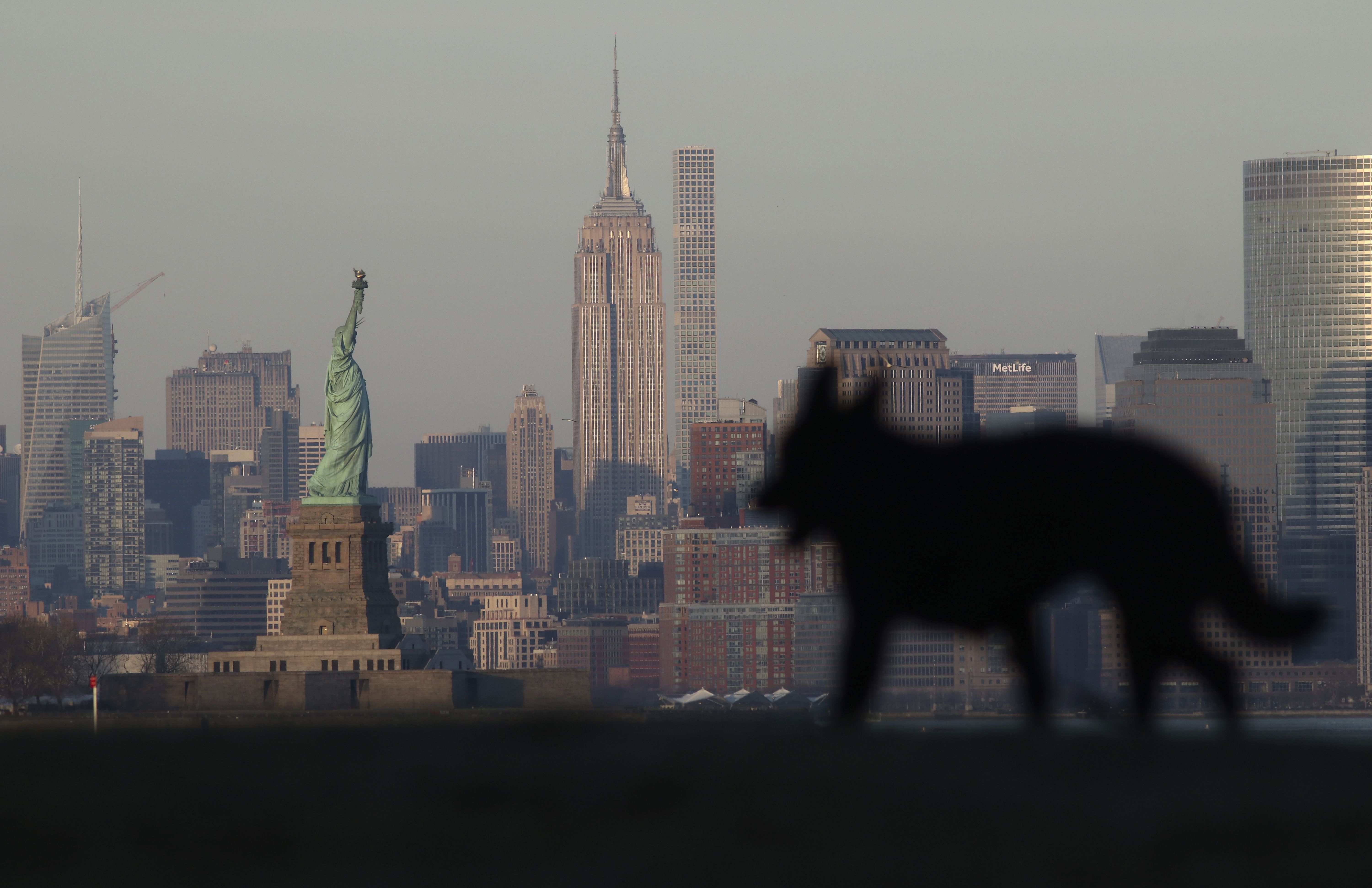 Photo by Gary Hershorn / Getty Images
Perspective: A dog walks past the skyline of Manhattan and the Statue of Liberty at sunset in New York City on Sunday, as seen from Bayonne, N.J.
https://www.axios.com/newsletters/axios-am-9ca65efe-d30a-4a75-bdbb-6f6d5add08ad.html?chunk=4#story4
4. Data du jour
It's not just the movie ... The "Black Panther" soundtrack (Black Panther: The Album) debuts at No. 1 on the Billboard 200 chart:
It's the biggest week for a soundtrack in a year and a half: The last soundtrack to score bigger was Suicide Squad: The Album, on Aug. 27, 2016.
Coming today from AP: Educators and others are pooling their resources to enable children of color to see the film featuring a black superhero in a fictional, un-colonized African nation.
https://www.axios.com/newsletters/axios-am-9ca65efe-d30a-4a75-bdbb-6f6d5add08ad.html?chunk=5#story5
5. Détente? Trump endorses man he called "choker"
Shot ... President Trump tweets at 9:21 p.m.: "@MittRomney has announced he is running for the Senate from the wonderful State of Utah. He will make a great Senator and worthy successor to @OrrinHatch, and has my full support and endorsement!"
Chaser ... Mitt Romney tweeted on March 3, 2016: "If Trump had said 4 years ago the things he says today about the KKK, Muslims, Mexicans, disabled, I would NOT have accepted his endorsement."
https://www.axios.com/newsletters/axios-am-9ca65efe-d30a-4a75-bdbb-6f6d5add08ad.html?chunk=6#story6
6. New map gives Dems fresh hope for House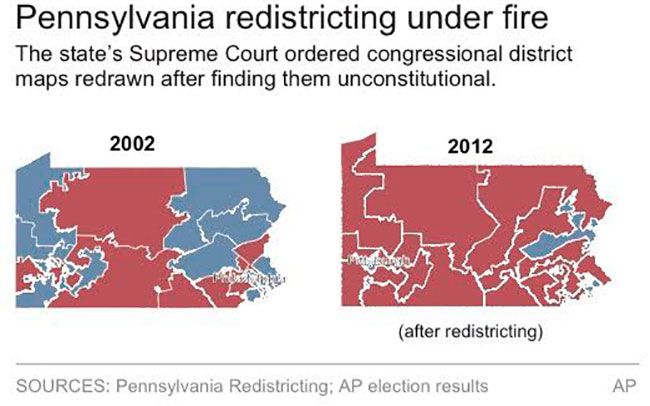 "The Pennsylvania Supreme Court [yesterday] imposed a new congressional district map that upends previous boundaries ... and gives a potential boost to Democrats in the 2018 House elections," per the Philly Inquirer:
What's new: "Under the court's redrawn map, districts more closely align with county lines, and only 13 counties are split among two or three districts. By contrast, under the last map, enacted by the legislature in 2011, more than twice as many counties were split among multiple districts."
Why it matters: "[E]xperts said the new map could give Democrats a significant boost in their push to take control of Congress, adding several Democratic-leaning seats and making others that favor the GOP much more competitive."
P.S. A new '18 battle ... "With Republicans holding two-thirds of secretary of state offices, Democrats are focusing renewed attention and money on a statewide post once considered a sleepy political stepping stone, acknowledging they're playing catch-up with the GOP." (AP)
https://www.axios.com/newsletters/axios-am-9ca65efe-d30a-4a75-bdbb-6f6d5add08ad.html?chunk=7#story7
7. Tackling climate when Trump won't talk about it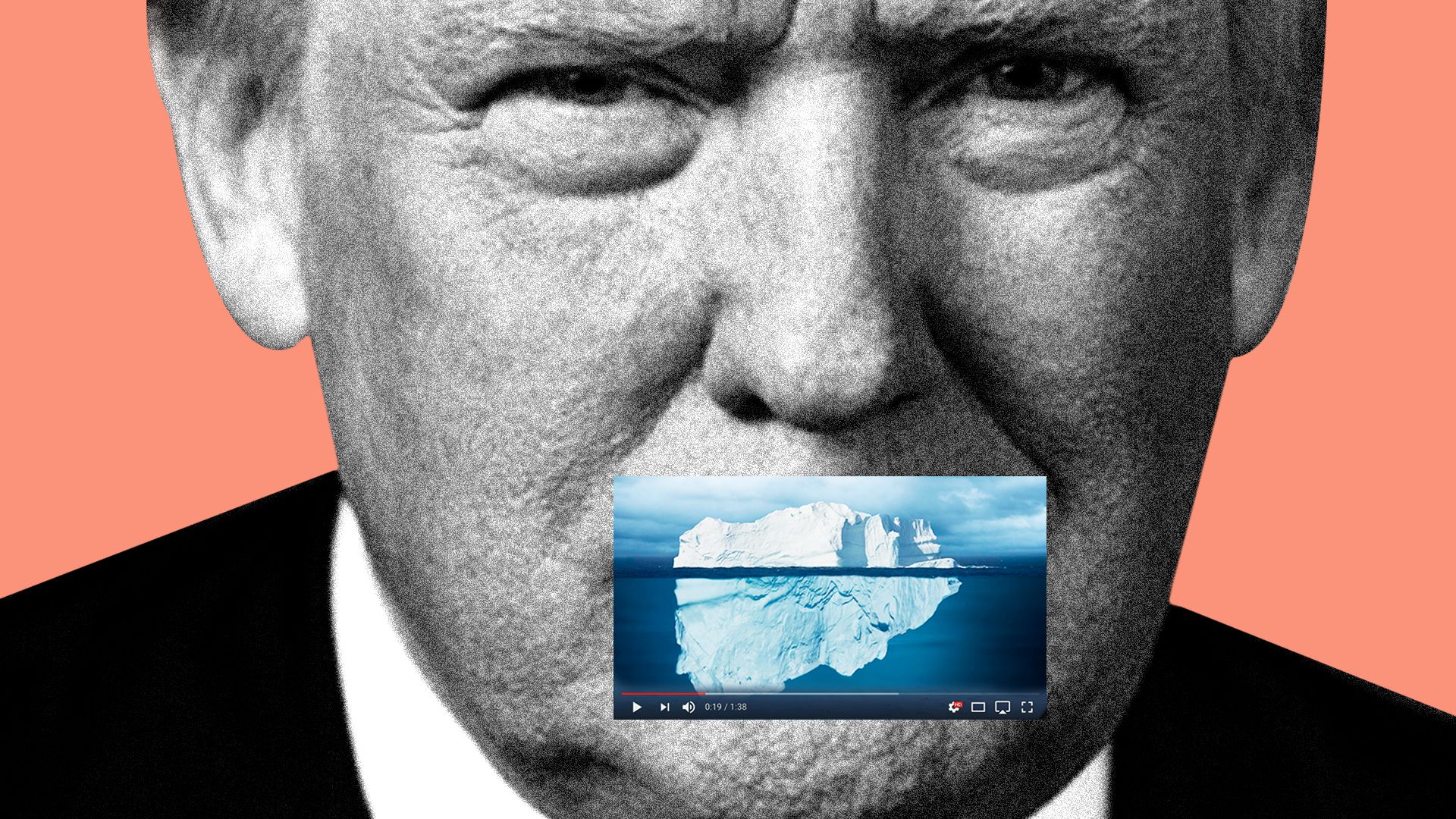 Axios' Amy Harder writes in her weekly "Harder Line" energy column that although the Trump administration has gone to extreme lengths to wipe climate change from the federal lexicon, surprising progress is being made:
Companies are increasingly investing in renewable energy regardless of its climate-change benefits.
More than a dozen states and hundreds of U.S. cities have pledged to cut carbon emissions despite Trump vowing to withdraw America from the Paris accord.
To be sure: These efforts pale in comparison to Trump efforts to repeal or scale back nearly every policy Obama issued to address climate change.
https://www.axios.com/newsletters/axios-am-9ca65efe-d30a-4a75-bdbb-6f6d5add08ad.html?chunk=8#story8
8. Learning from history: Korean War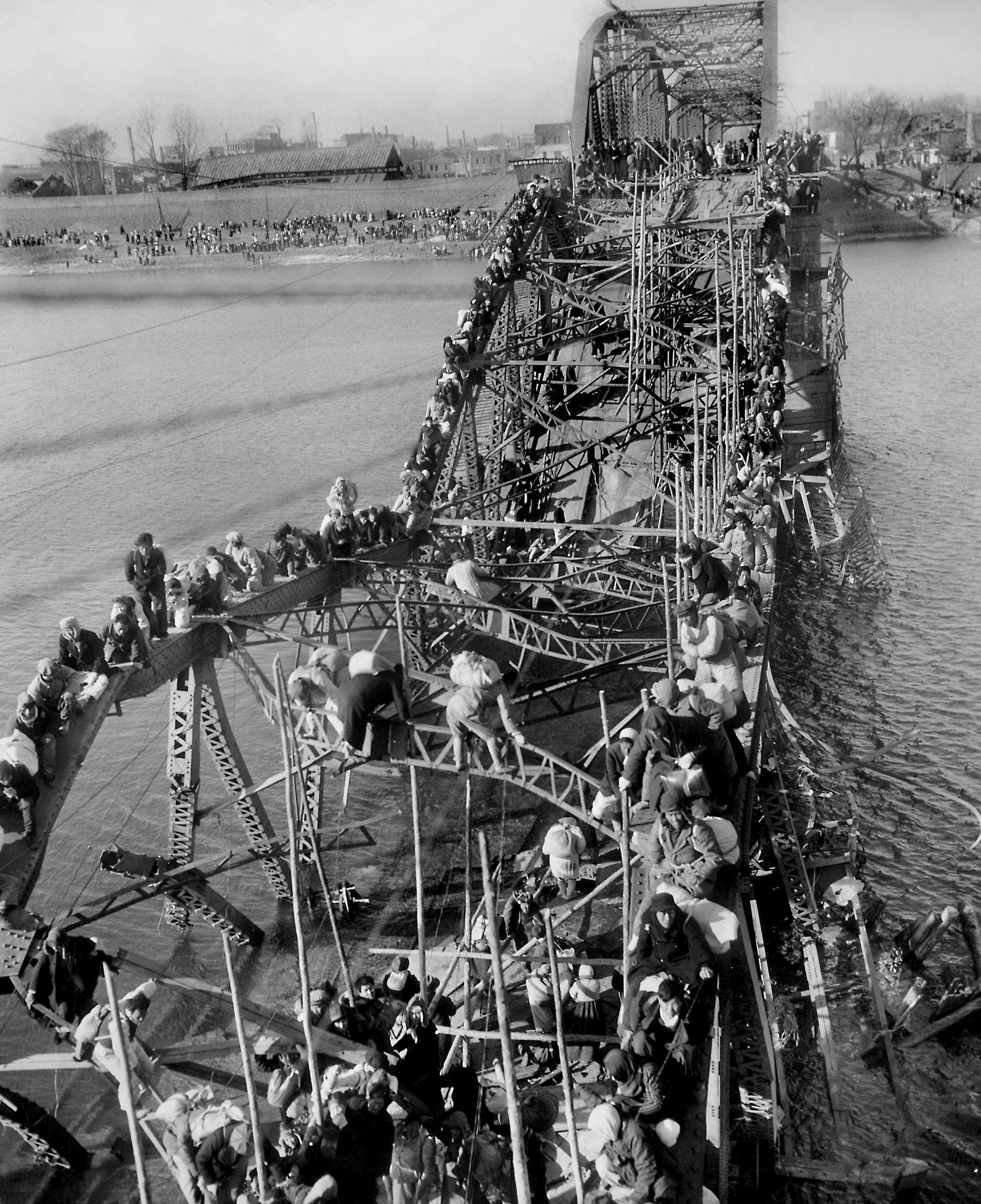 On Dec. 4, 1950, residents of Pyongyang, North Korea, and refugees from other areas crawl perilously over shattered girders of the city's bridge, as they flee south across the Taedong River to escape the advance of Chinese Communist troops. (AP's Max Desfor)
Former Associated Press photographer Max Desfor, whose photo of hundreds of Korean War refugees crawling across a damaged bridge in 1950 helped win him a Pulitzer Prize, died yesterday at 104, AP's Douglass K. Daniel reports:
"Desfor volunteered to cover the Korean War ... when the North invaded the South in June 1950. He parachuted into North Korea with U.S troops and retreated with them after forces from the North, joined by the Chinese, pushed south."
"He was in a Jeep near the North Korean capital of Pyongyang when he spotted a bridge that had been hit by bombing along the Taedong River. Thousands of refugees were lined up on the north bank waiting their turn to cross the river."
Desfor recalled: "We came across this incredible sight ... All of these people who are literally crawling through these broken-down girders of the bridge. They were in and out of it, on top, underneath, and just barely escaping the freezing water."
"Desfor climbed a 50-foot-high section of the bridge to photograph the refugees as they fled for their lives: "My hands got so cold I could barely trip the shutter on my camera ... I couldn't even finish a full pack of film."
"A photo ... that had particular meaning to [Desfor] also came from the Korean War. Walking near a field he spotted two hands, blue from cold, sticking up in the snow ... The hands, which had been bound, belonged to one of several civilians taken prisoner and executed, their bodies left to be covered by snowfall."
Desfor later labeled that picture (below) "Futility": "I've always felt that it's the civilians caught in the crossfire, the civilians, the innocent civilians, how futile it is for war."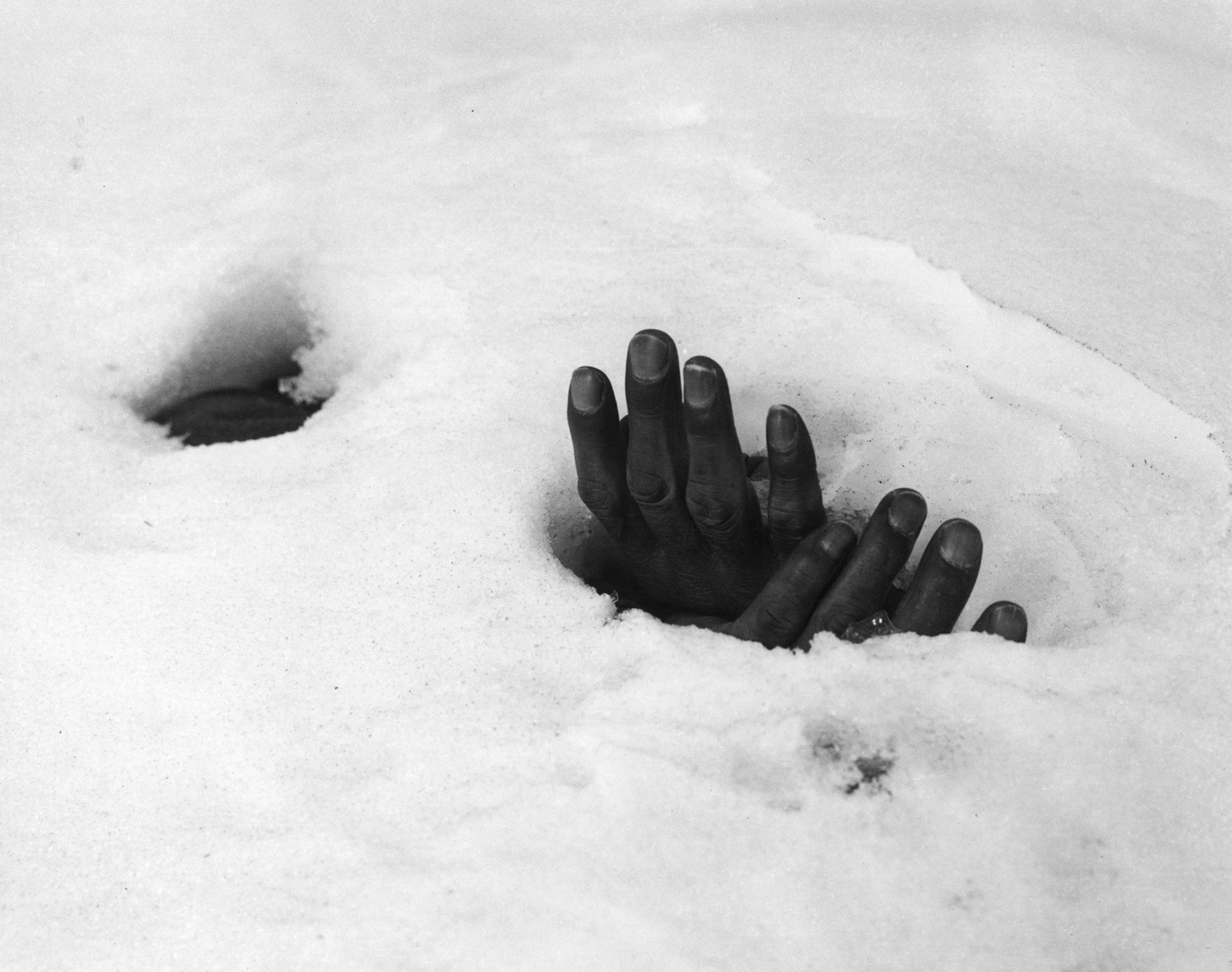 "Futility": On Jan. 27, 1951, a pair of bound hands and a breathing hole in the snow at Yangji, Korea, reveal the presence of the body of a Korean civilian shot and left to die by retreating Communists during the Korean War. (AP's Max Desfor)
https://www.axios.com/newsletters/axios-am-9ca65efe-d30a-4a75-bdbb-6f6d5add08ad.html?chunk=9#story9
9. The perfect gift for POTUS
"Fox News Plans a Streaming Service for 'Superfans,'" per N.Y. Times' Michael Grynbaum:
"Fox News is set to announce Fox Nation, a stand-alone subscription service available without a cable package. The streaming service, expected to start by the end of the year, would focus primarily on right-leaning commentary, with original shows and cameos by popular personalities like Sean Hannity."
"It would not overlap with Fox News's 24-hour cable broadcast ... because of the channel's contractual agreements with cable operators."
Why it matters: "[T]he network is planning to develop hours of new daily programming with a mostly fresh slate of anchors and commentators."
https://www.axios.com/newsletters/axios-am-9ca65efe-d30a-4a75-bdbb-6f6d5add08ad.html?chunk=10#story10
10. 1 ice thing: Testing puck, player tracking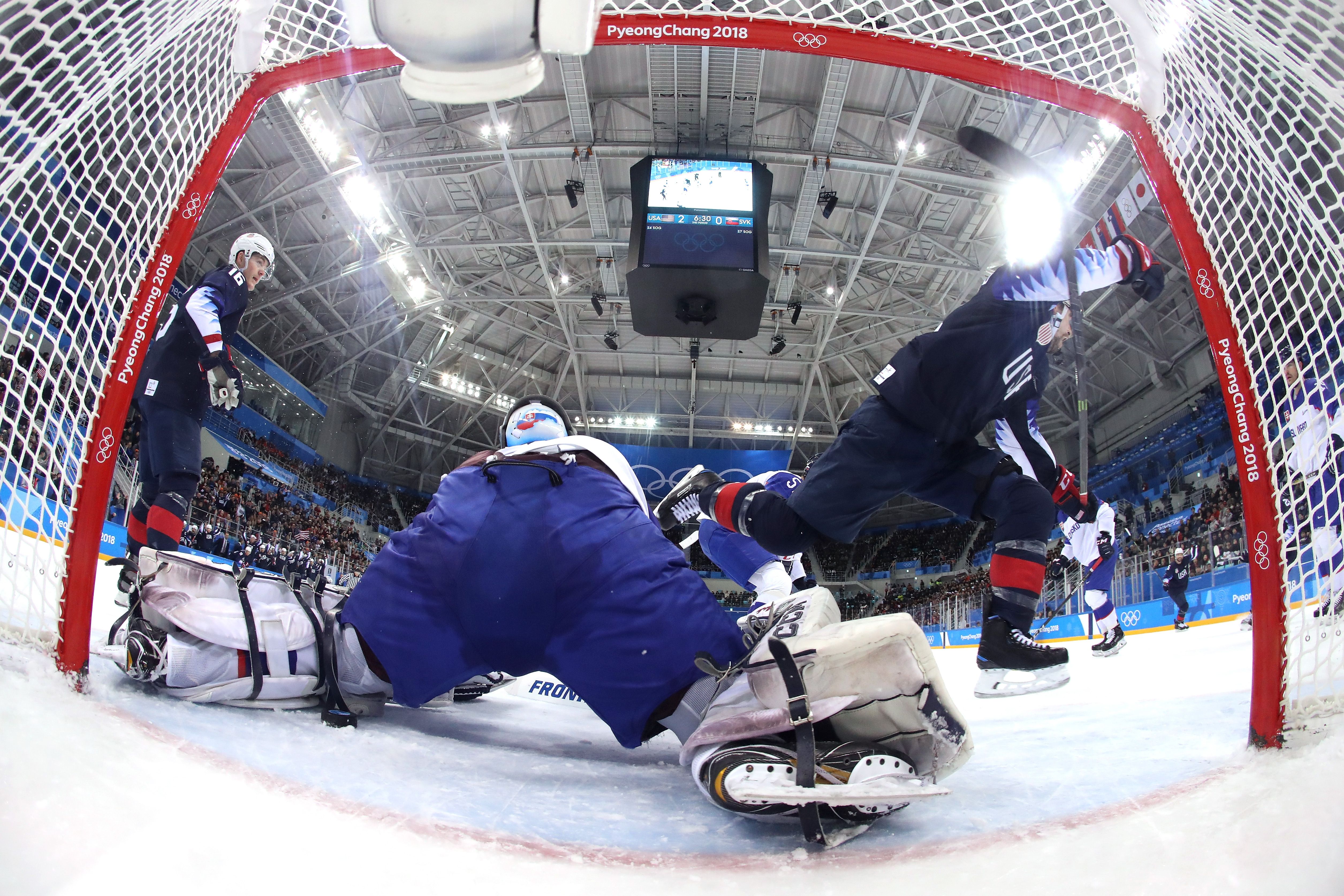 What the goalie sees: USA's Mark Arcobello scores on Slovakia's Jan Laco in today's playoffs qualifier. USA won 5-1, advanced to quarterfinals. (Bruce Bennett / Getty Images)
"At these Olympics, data on speed, acceleration, stopping, distance traveled, shift lengths and ice time is available to [hockey] teams in ... the next step for puck and player tracking, ... including [in] the NHL," AP's Stephen Whyno writes:
"Referees ... have whistles digitally connected to the clock so it stops immediately without the need for a timekeeper's quick reaction that will always be a step slow."
"The system includes microchips in the back of jerseys that can be tracked and cameras high above the ice."
Why it matters: It's quite a breakaway from Fox's "glow puck" from the 1990s.
"Player performance tracking is a touchy subject off the ice. Players have expressed concern that data on speed, distance traveled, shot velocity and other things could be used against them in coaching decisions and contract negotiations."