June 01, 2022
💐 Happy Wednesday, and welcome to June. Smart Brevity™ count: 1,492 words ... 5½ mins. Edited by Noah Bressner.
1 big thing: Omicron outruns vaccines
Efforts to update COVID vaccines can't seem to keep up with changes in the virus itself, Axios' Caitlin Owens reports.
Why it matters: New variants appear to be even more immune-resistant than the original Omicron strain — raising the possibility that even retooled vaccines could be outdated by the time they become available this fall.
Preliminary data suggests the most recent Omicron subvariants are significantly different from the original version that began spreading late last year.
A preprint study released last week found that BA.4 and BA.5, which originated in South Africa, are substantially more resistant to antibodies — and thus more likely to lead to breakthrough infections.
What's next: Clinical trials are underway to study tweaked versions of the Pfizer and Moderna vaccines. The FDA says it will decide this summer whether to recommend these updated versions.
2. Tech winning fight with right
Conservatives' long campaign against social media platforms keeps hitting walls, Axios' Ashley Gold reports.
The court, by a 5-4 vote, stopped Texas from enforcing a law, passed last fall, intended to end online "censorship" of political views.
Zoom out: Conservative lawmakers and activists have argued for years that tech platforms are biased against them. Those complaints have gotten louder as social media services have adopted stricter policies on abusive speech, and misinformation about vaccines, elections and voting.
So far, no dice: Pressure from the right hasn't led to laws that pass legal muster. And conservatives' efforts to build rival platforms with different rules have largely fizzled.
🔮 What's next: States will likely keep passing new versions of these restrictions, prompting more court battles that conservatives could still win, especially with the Supreme Court's current makeup.
🐦 What we're watching: Conservatives stymied in court may find a different triumph in Elon Musk's planned purchase of Twitter.
3. 📊 New from Axios: Two Americas Index
Just 38% of Americans say they have something in common with people of another race, ethnic background or political party — but that's 10 points higher than six months ago, the new Axios-Ipsos Two Americas Index found.
Why it matters: Opposition to Russia's invasion of Ukraine may be one factor bringing us together, researchers said. And as the 2020 election recedes, people may be more open to seeing past their differences.
The monthly national poll will look at polarization through the lens of social behavior and responses to events in the news, Axios managing editor Margaret Talev writes.
"We have seen a change in the sentiment even if we haven't seen a change in the behavior," said Ipsos pollster and senior vice president Chris Jackson.
We'd love your ideas for questions. Shoot me a note:

[email protected]

.
How it works: Starting last December, about 1,000 respondents each month were asked the last time they shared a meal with someone from a different racial or ethnic group, or political party.
They also were asked: How much, if anything, do you think you have in common with Americans who identify as white / Black / Hispanic / Asian / Democrats / Republicans / evangelical Christians / agnostic?
The results: The percentage of Americans sharing a meal with someone in a different group stayed flat.
But the share saying they have something in common with people from different groups rose, from 28% to 38%. That rise appeared to cement in February, the same month Russia invaded Ukraine.
4. 📷 1,000 words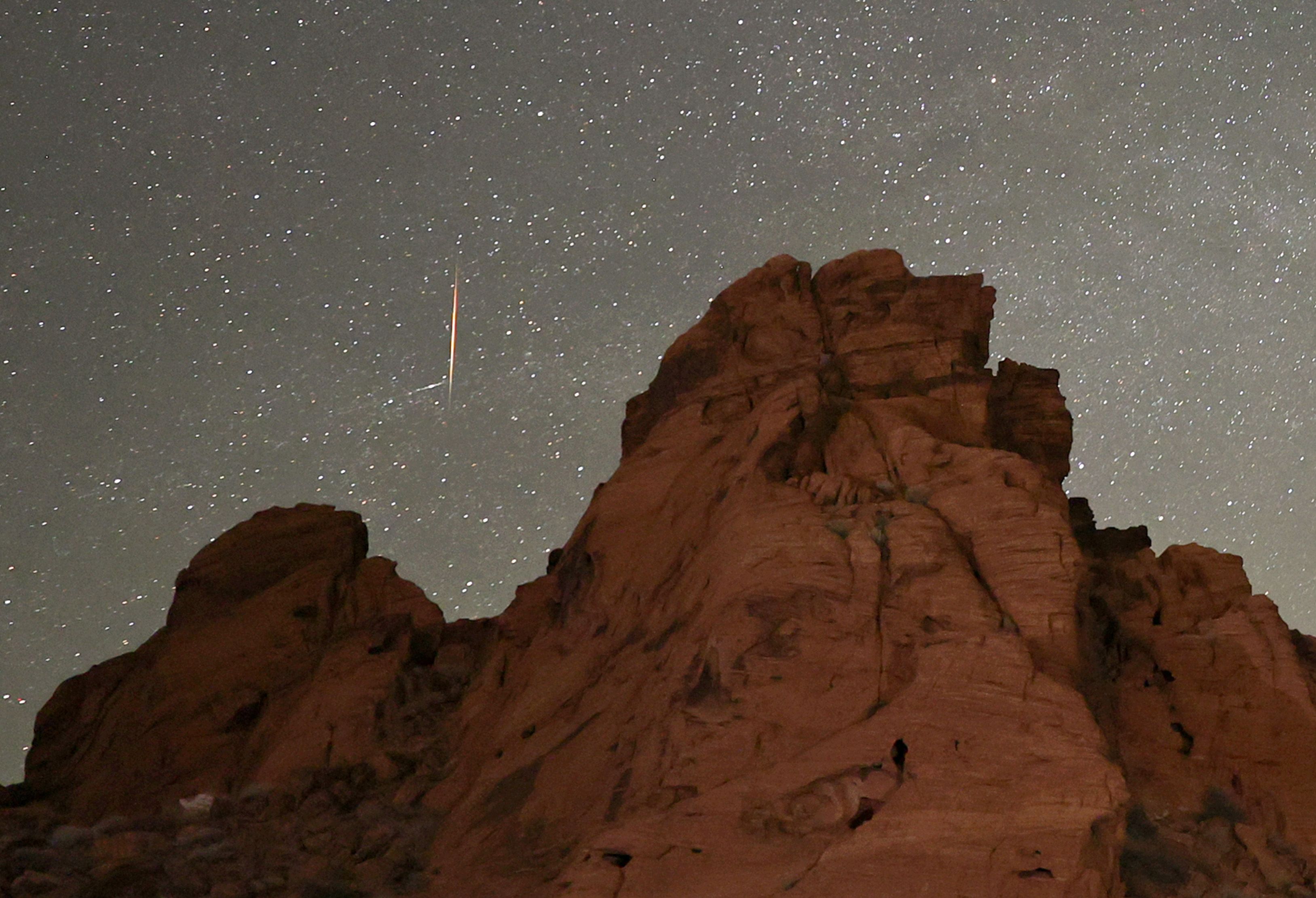 A meteor streaks above sandstone formations in Valley of Fire State Park, Nevada, on Monday as Earth passes through the debris trails of a broken comet, producing a tau Herculids meteor shower. Go deeper.
5. 🔎 Decoding Biden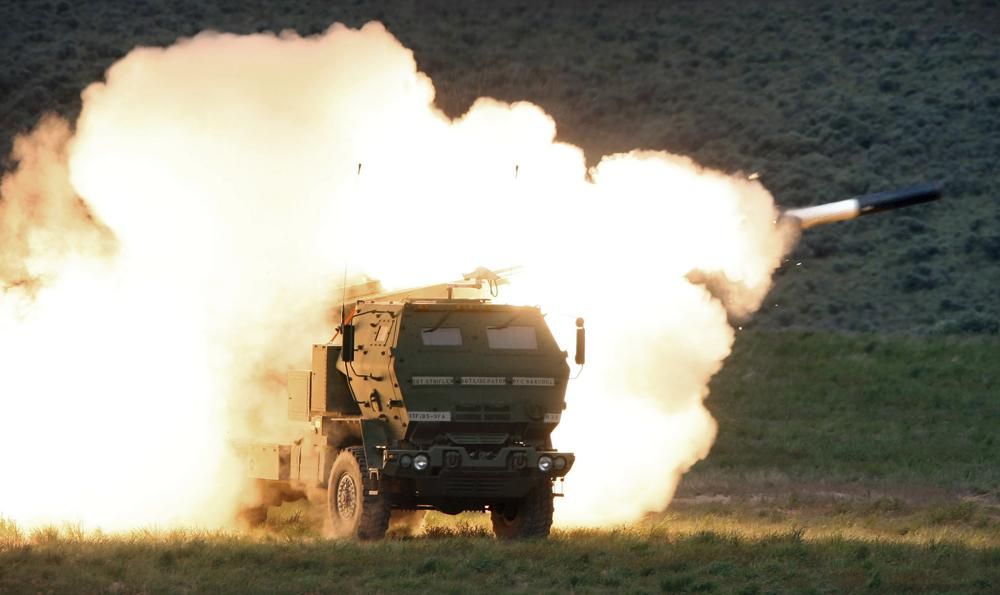 President Biden is prolific: Trying to reset the narrative about his presidency, he had an economy op-ed in The Wall Street Journal yesterday — and has a national security op-ed ("What America Will and Will Not Do in Ukraine") in today's New York Times.
"I've decided," Biden writes, "that we will provide the Ukrainians with more advanced rocket systems and munitions that will enable them to more precisely strike key targets on the battlefield in Ukraine."
The key words are the last two: "in Ukraine."
The White House had intense internal discussions about this. The U.S. isn't providing arms that would let Ukraine hit targets in Russia.
6. Yellen: "I was wrong" on inflation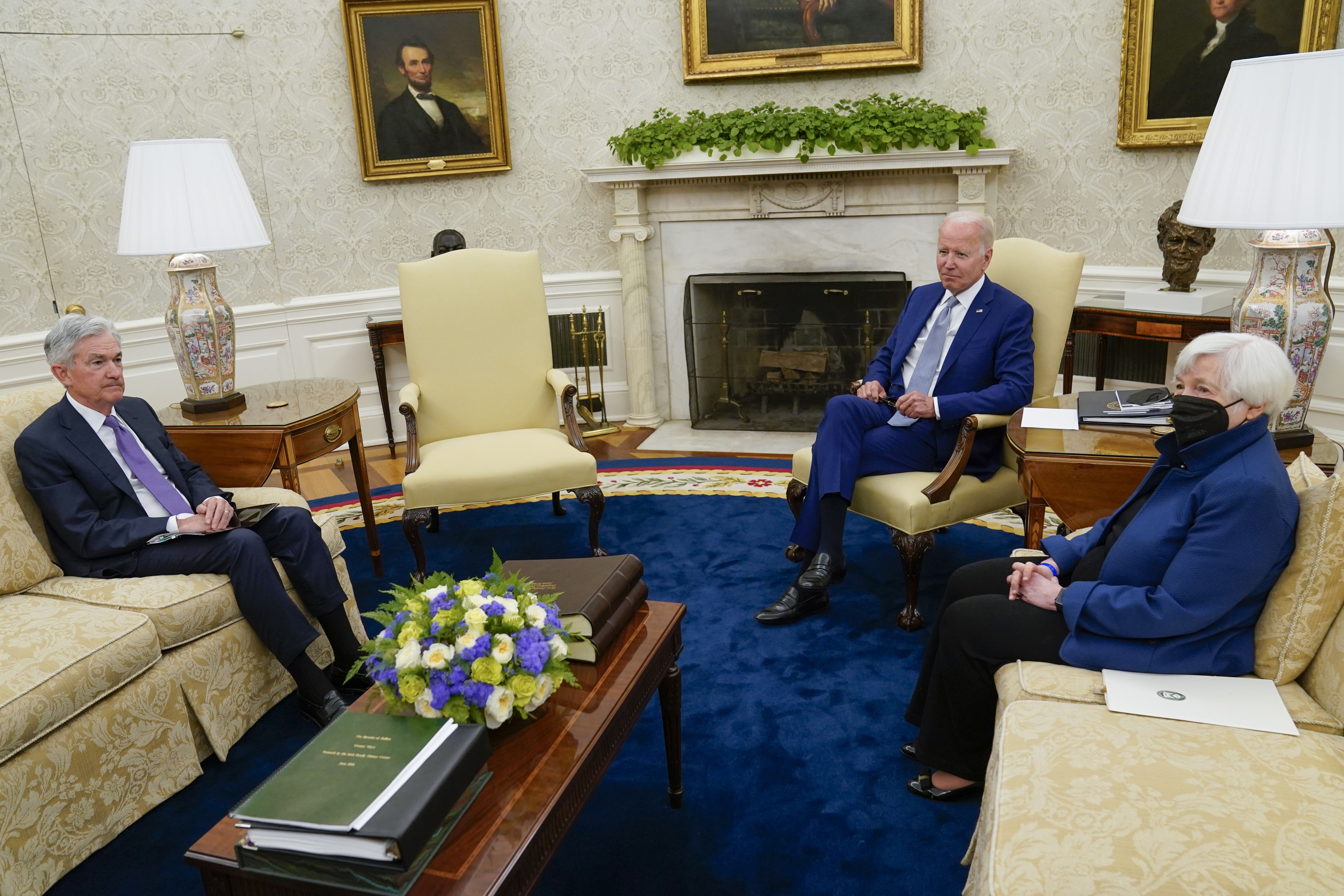 Treasury Secretary Janet Yellen told CNN's Wolf Blitzer yesterday when asked if it was a mistake to downplay the risk of inflation:
"Well, look, I think I was wrong then about the path that inflation would take. ... [T]here have been unanticipated and large shocks to the economy that have boosted energy and food prices and supply bottlenecks that have affected our economy badly that I ... at the time didn't fully understand. But we recognize that now."
Between the lines: Yellen's candid confession sounded like an academic economist revising her views in light of new data, Axios' Hans Nichols reports.
They weren't the kind of pronouncements mouthed by previous Treasury secretaries — political operators who rarely gave political opponents, or the markets, any hint they weren't omniscient.
A Treasury official quickly reached out to downplay the comments:
"The Secretary was pointing out that there have been shocks to the economy that have exacerbated inflationary pressures which couldn't have been foreseen 18 months ago, including Russia's decision to invade Ukraine, multiple successive variants of COVID, and lockdowns in China."
7. 🔑 The door that didn't lock
An outside door at Robb Elementary School in Uvalde didn't lock when it was closed by a teacher shortly before a gunman used it to get inside and kill 19 students and two teachers, AP reports.
Why it matters: Since the shooting, law enforcement and state officials have struggled to present an accurate timeline, adding to parents' agony.
State police initially said a teacher had propped the door open shortly before the gunman entered the school. A lawyer said the teacher propped open the door to carry food from a car to a classroom.
"She came back out while on her phone," said Travis Considine, chief communications officer for the Texas Department of Public Safety. "She heard someone yell: 'He has a gun!' She saw him jump the fence ... so she ran back inside," removing the rock.
🥊 The Uvalde school district's police chief — who decided to wait for backup rather than confront the gunman immediately — has stopped cooperating with state investigators.
8. ☕ Coffee associated with longer life
A bonanza in Axios AM's eternal quest for good news to leaven your life:
Those who drank coffee — even with sugar — were less likely to die than non-coffee drinkers in the following seven years, Axios' Tina Reed writes from a study published yesterday in the Annals of Internal Medicine.
Why it matters: Previous studies have observed coffee is associated with a lower risk of death but didn't distinguish between unsweetened java and coffee consumed with sugar.
The researchers from Southern Medical University in Guangzhou, China, used behavioral data from more than 171,000 people enrolled in a U.K. study to understand coffee consumption patterns.
During a seven-year follow-up period, they found that participants who drank any amount of unsweetened coffee were 16% to 21% less likely to die than participants who did not drink coffee.
Participants who drank 1.5 to 3.5 daily cups of coffee sweetened with sugar were 29% to 31% less likely to die than participants who didn't.
💭 Our thought bubble: One guaranteed constant in health research — coffee studies. One week it's good for you. The next? It's bad. (Reminds me of red wine.)
Between the lines: Christina Wee, who was the editor of the paper and wrote a corresponding editorial, said: "We can't infer cause and effect."
But she said the authors did a good job controlling for other factors, like the coffee drinker's physical activity.
🧠 Reality check: They're talking about moderate amounts of coffee — between 1½ and 3½ cups a day.
This is based on 10-year-old data from the U.K., where the average coffee drinker was using a teaspoon of sugar — not downing caramel macchiatos.
📬 Invite your friends to sign up here to get their daily essentials — Axios AM, PM and Finish Line.