Axios AM
February 15, 2021
🍒 Happy Presidents' Day! (For the federal government, still Washington's Birthday).
Today's Smart Brevity™ count: 945 words ... < 4 minutes.
🎧 In the season finale of the Axios podcast series "How It Happened," which dropped today, Jonathan Swan takes us inside secure rooms at the Capitol and White House. Listen on @ApplePodcasts or your favorite app.
1 big thing: Audio takes off during pandemic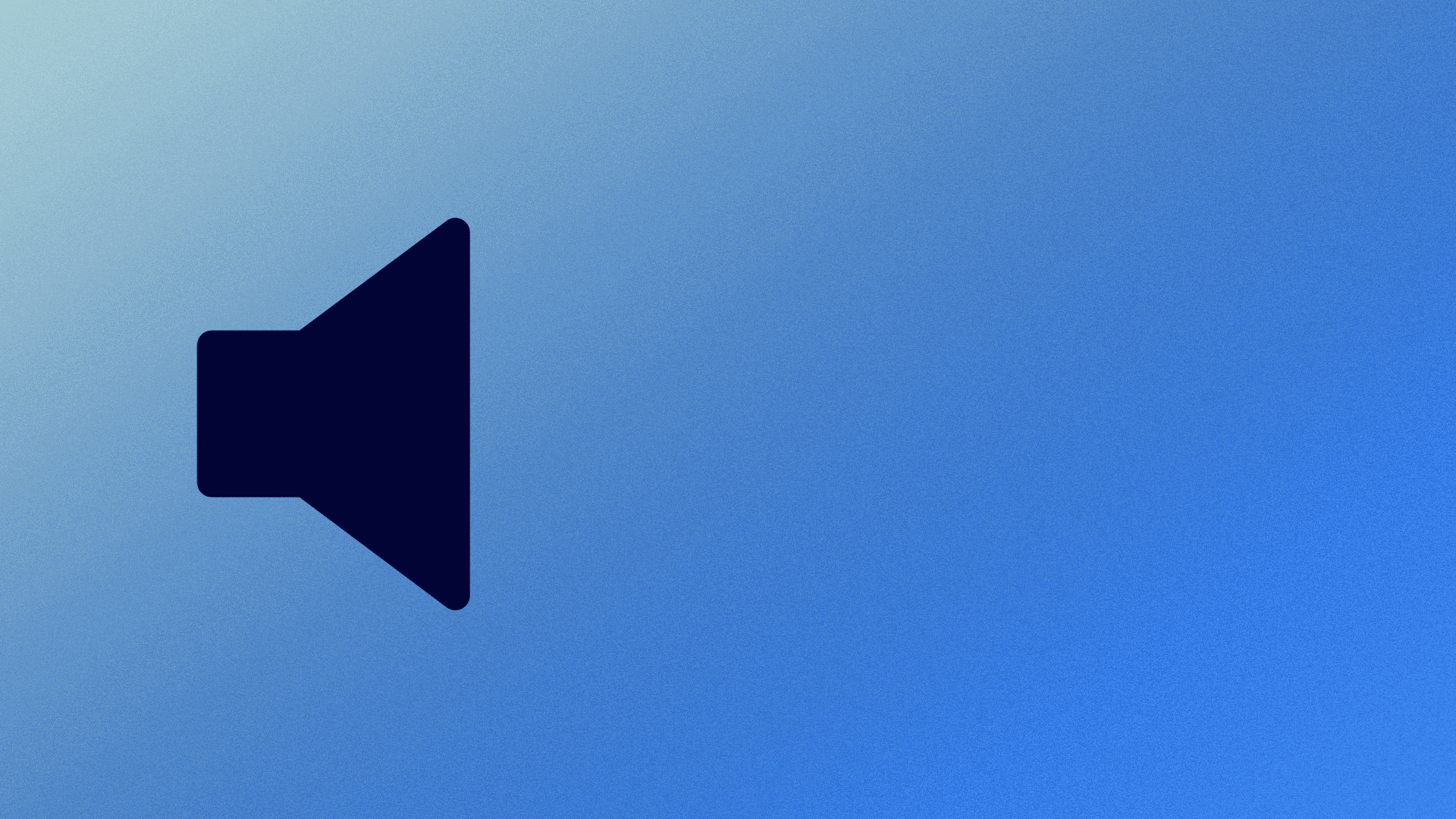 Every big media and tech company is scrambling to claim a piece of an audio boom spurred by mass adoption of smart devices and wireless headphones, Axios Media Trends author Sara Fisher writes.
Recent appearances by Mark Zuckerberg, Elon Musk and celebrities on Clubhouse are causing a download explosion.
Facebook is reportedly in the early stages of building a Clubhouse rival. (N.Y. Times)
Twitter last month launched Spaces, which lets thousands of people listen in on conversations between Twitter users.
For the first time, wireless headphone and earbud shipments surpassed wired headphones and earbuds last year.
Nearly 40% of the U.S. population uses voice assistants, per eMarketer.
Roughly a quarter of the adult population owns a smart speaker.
2. Fauci faced mortality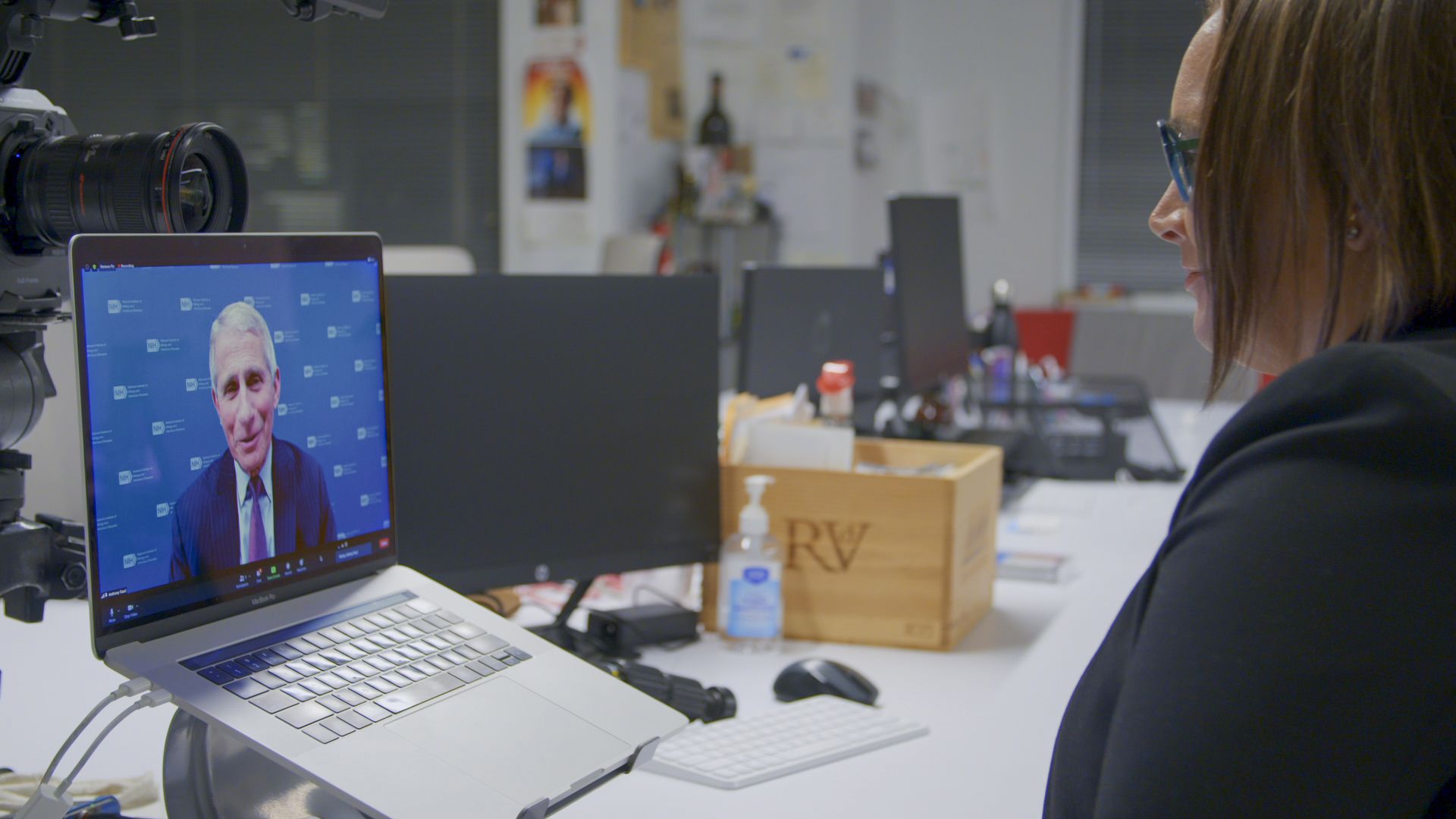 Dr. Anthony Fauci, 80, told Axios managing editor Margaret Talev on "Axios on HBO" that he feared COVID could get him, particularly during the Trump administration "when I was going to the White House every day, when the White House was sort of a super-spreader location."
"I think you'd have to be oblivious not to consider the fact that if you get infected, that you are already in a category of someone who has a high risk of having a serious outcome," Fauci said. "I didn't fixate on that. But it was in the back of my mind, because I had to be out there."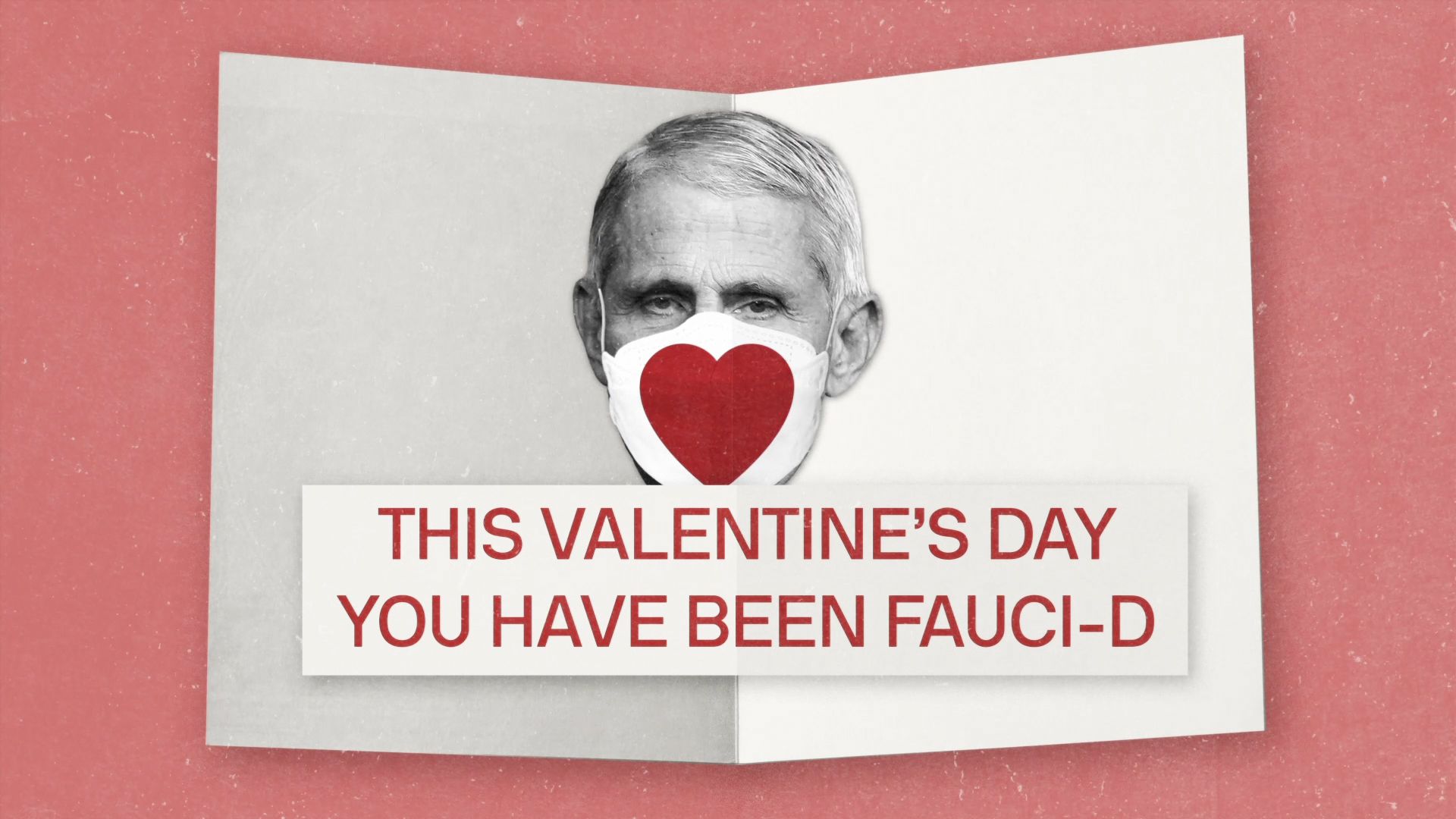 Margaret Talev: "You might not have a lot of time to read the Urban Dictionary since you're trying to cure a pandemic and all. But there is actually a term in dating now called 'Fauci-ing' someone. Do you know what that means?"
Fauci: "No, what does it mean?"
Talev: "It means cutting off a relationship if you don't think that that other person is serious enough about social distancing and taking the pandemic seriously."
Fauci, laughing: "I'm gonna Fauci you."
3. Vice President Harris: "We've got to figure out a way"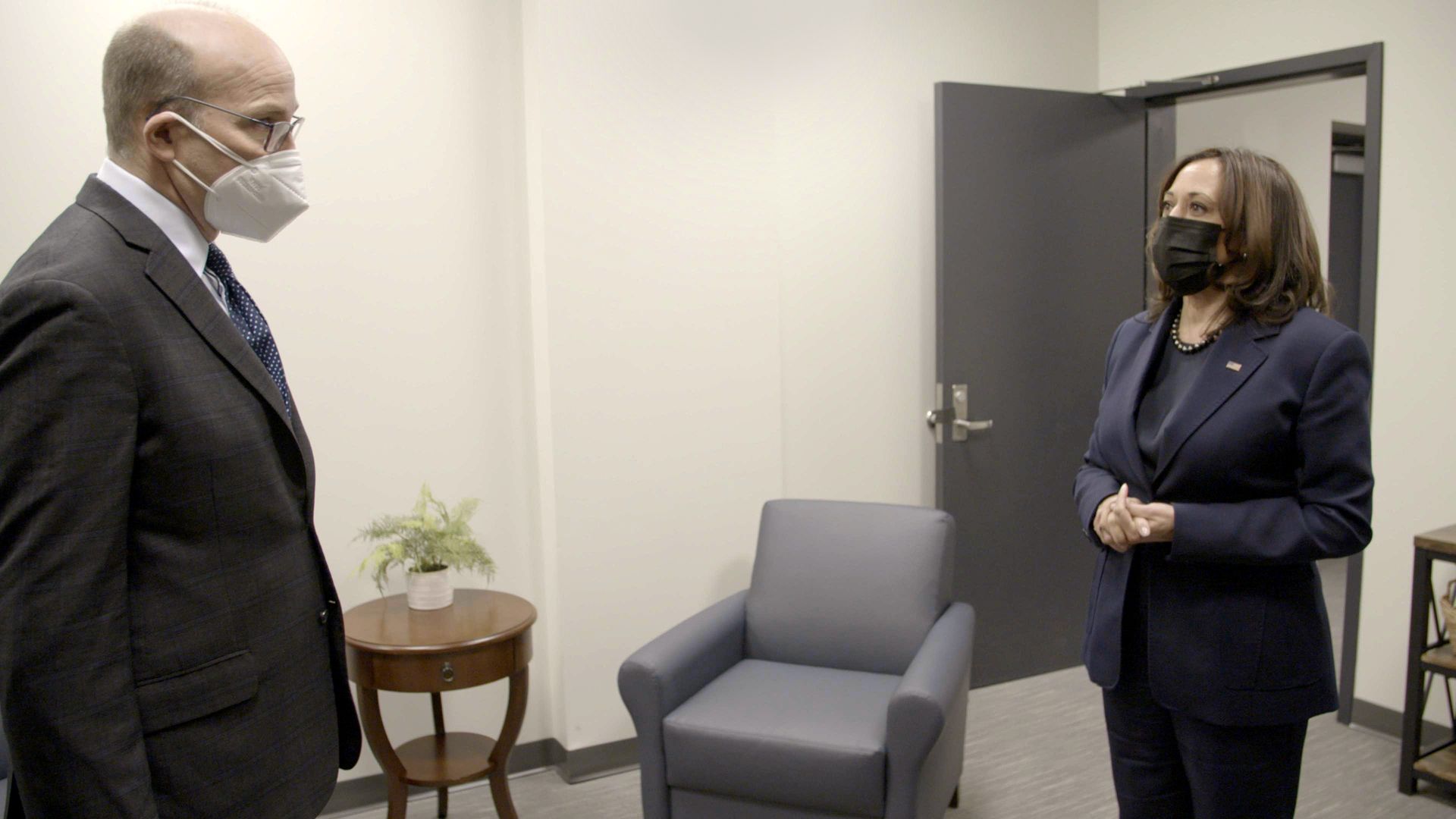 Vice President Harris told me during a backstage conversation for "Axios on HBO" that she constantly pushes her team on COVID: "Can we do more? Where is there capacity to do more?"
"We've got to figure out a way — that has to be our standard," she said. "Our standard has to be: 'Everything is possible, but we're going to have to work like heck to get it done.'"
Asked what her signature issue will be, Harris said with laughter: "Making sure Joe Biden is a success."
I reminded her the trademark question of the late New York Mayor Ed Koch: "How'm I doin'? "
"It's three weeks in," Harris replied with a laugh. "Give me a break!"
I asked if her predecessor, former Vice President Mike Pence, had left her a note.
She said he had, but left the details as a cliffhanger.
I'm told that Pence left the note in the Vice President's West Wing office. It was Midwestern friendly: He said it had been the honor of a lifetime to serve in the job — and wished Harris success.
4. Pics du jour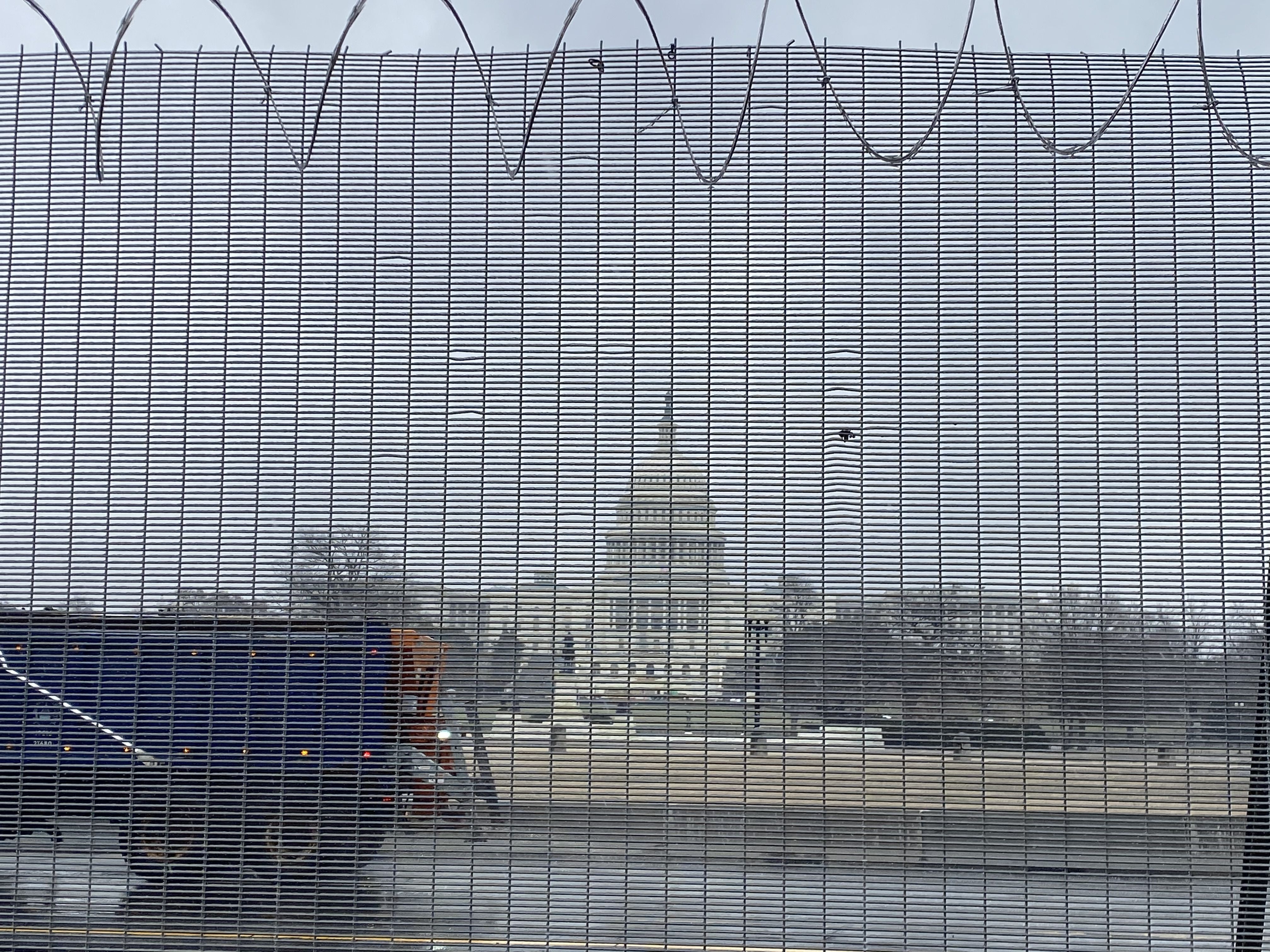 Cyrus Beschloss — founder of The Generation Lab, which polls young people for media, business and government — took this photo at 12:03 p.m. Saturday "during a rain-jog to absorb the scene" during the impeachment trial, he told me.
This was during the recess, while an agreement on (not having) witnesses was being negotiated.
His dad tweeted it: "United States Capitol this morning, photographed by son @cyrusbeschloss. No, it's not East Berlin."
And one more ...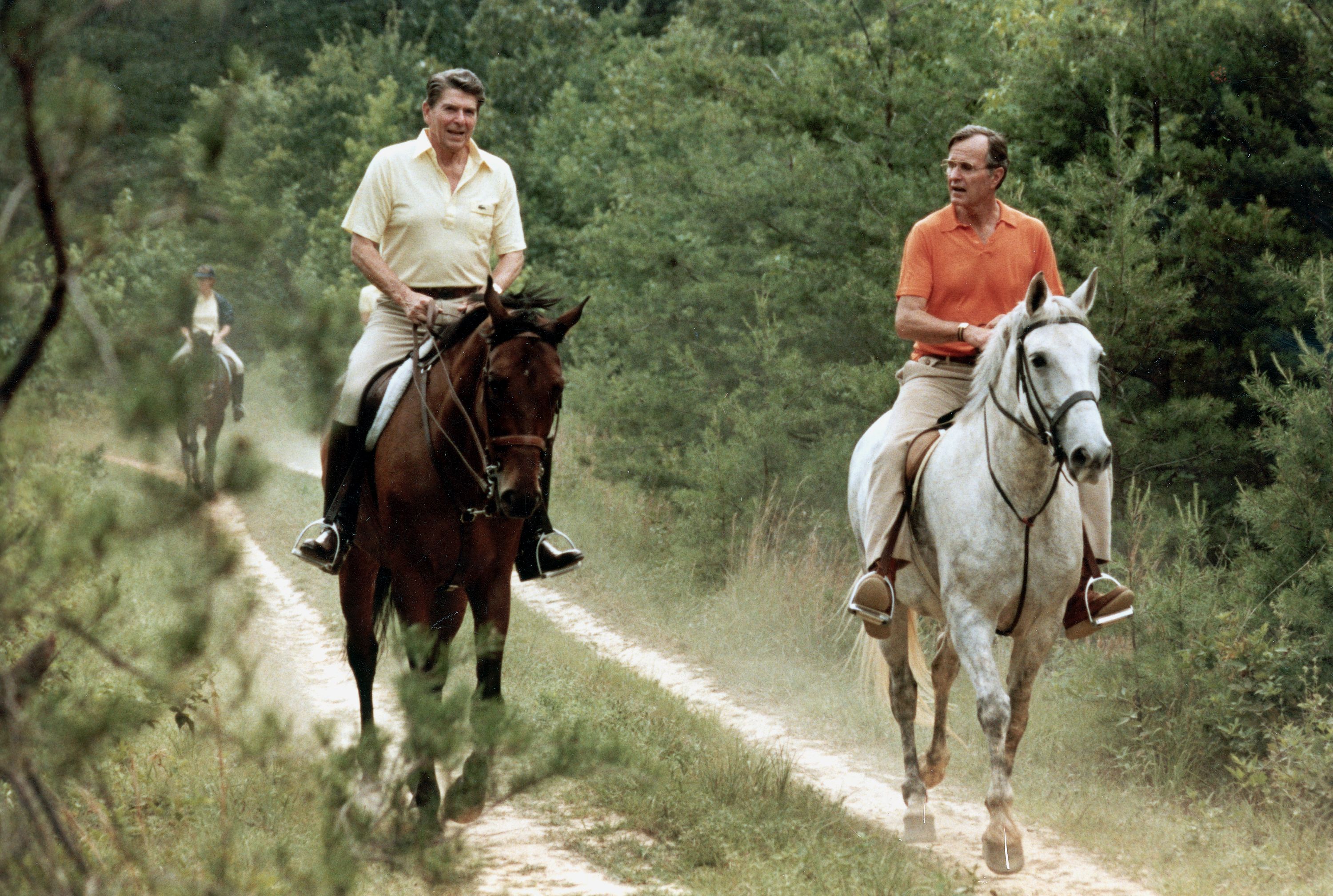 AP moved this today in conjunction with President Biden's first presidential visit to Camp David:
In July 1981, President Reagan, then 70, and Vice President George H.W. Bush, then 57, go horseback riding at Camp David.
5. Puerto Rico governor has 51st star in his eyes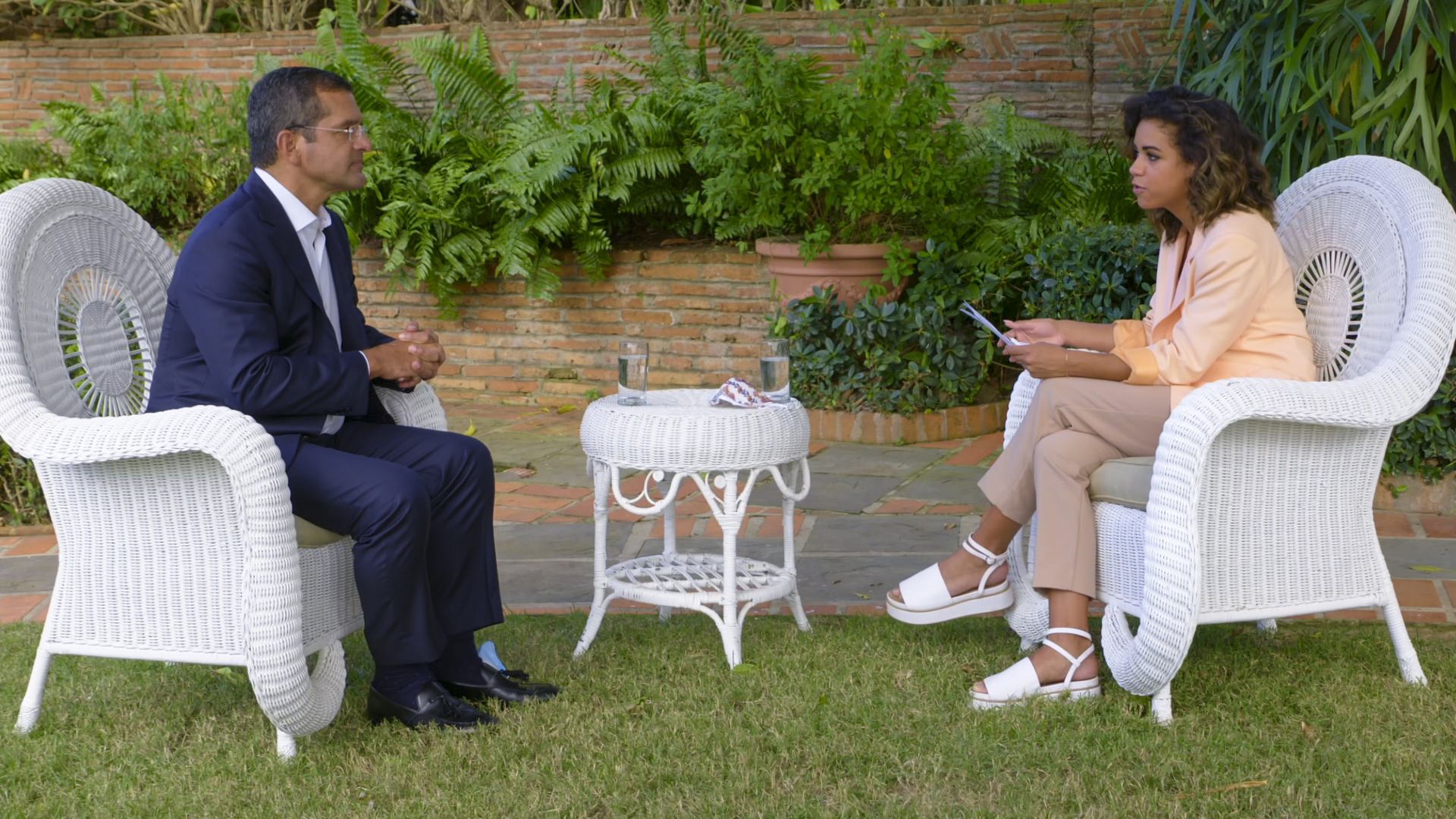 In San Juan, Puerto Rico Gov. Pedro Pierluisi told Alexi McCammond for "Axios on HBO" that "Congress is morally obligated to respond" to the island's recent vote for statehood. He said he expects a House bill to be introduced next month.
Why it matters: Statehood, discussed for decades, is more likely than ever, with Democrats controlling Congress and President Biden supporting it.
Go deeper ... "Puerto Rico statehood: What you need to know," by Orion Rummler.
6. NYSE president: "The markets are not a casino"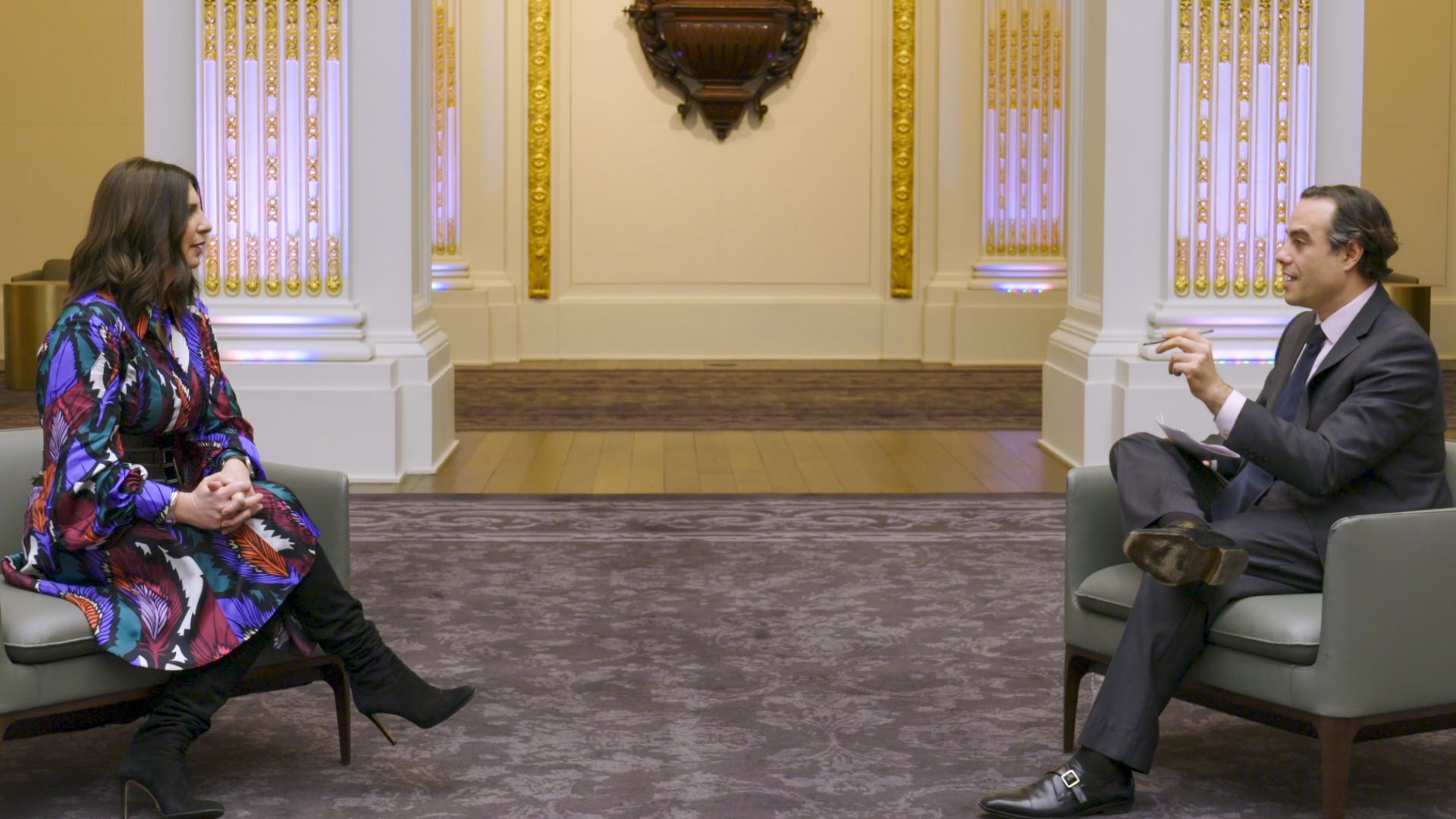 On "Axios on HBO," New York Stock Exchange president Stacey Cunningham told Dan Primack — author of Axios Pro Rata and host of our afternoon "Re:Cap" podcast — that she won't compare investing to gambling:
The markets are not a casino. They are highly regulated and they're highly overseen ... We are running a market that provides opportunities for investors to come in, invest in the companies they believe in ... and then share in that wealth creation.
7. Forgotten jail log holds MLK signatures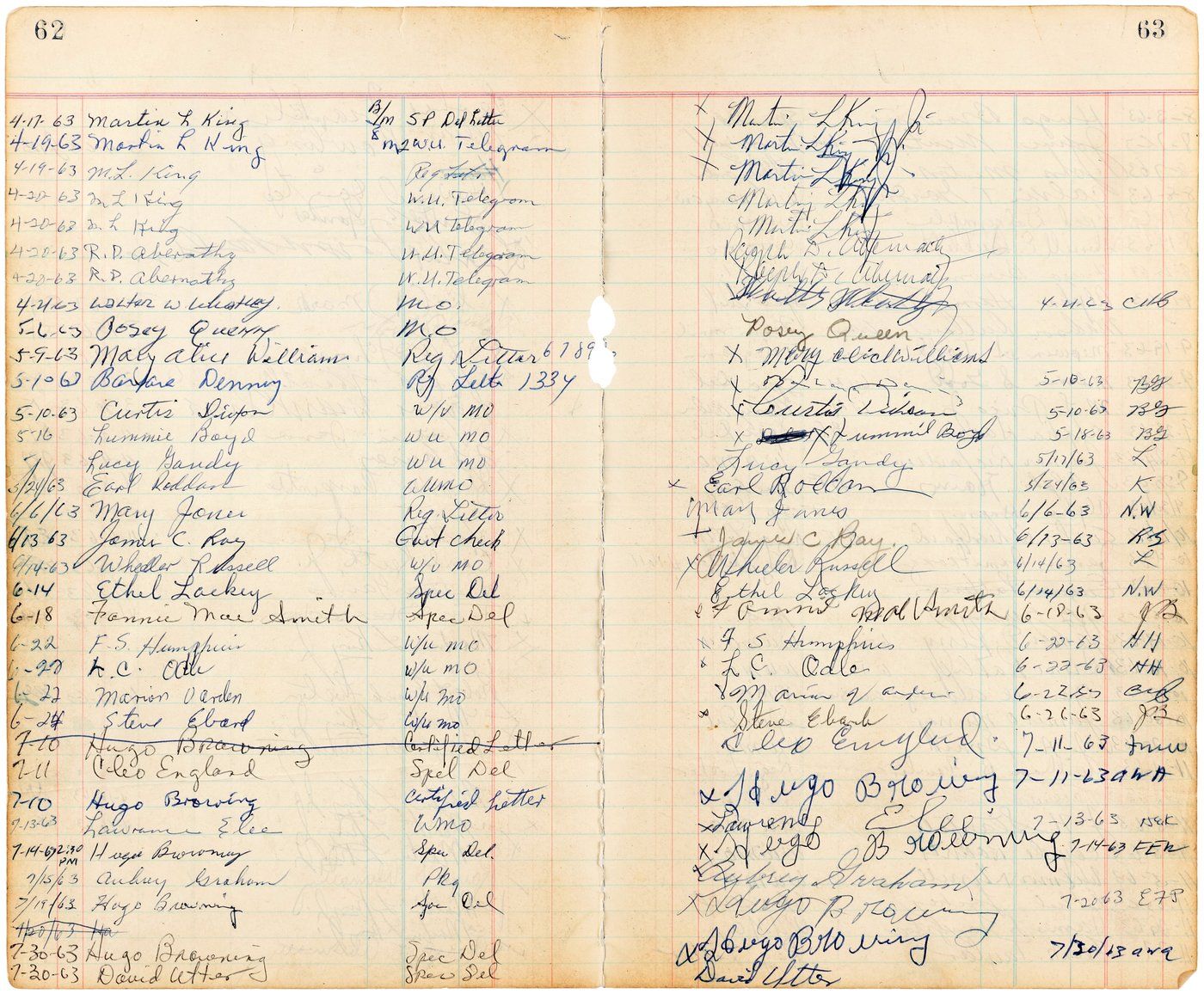 Yellowed pages of an old jail log with a dozen signatures by the Rev. Dr. Martin Luther King Jr. are going up for auction — a previously unknown reminder of the civil-rights leader's confinement in Birmingham, AP's Jay Reeves writes:
Arrested in 1963 for leading a march against segregation, King was kept in solitary confinement, where he wrote "Letter From Birmingham Jail." When it was smuggled out, it stirred the world.
Meanwhile, items were arriving at the jail for King — a special delivery letter, then a Western Union telegram, then another and another. A jailer logged each item in a bound ledger book, which King then signed.
The pages were reportedly saved by an employee at the old jail, which was demolished in 1986.
The pages also bear the signature of King friend and aide Ralph Abernathy, who was arrested during the same march as King.
8. A lesson from Lincoln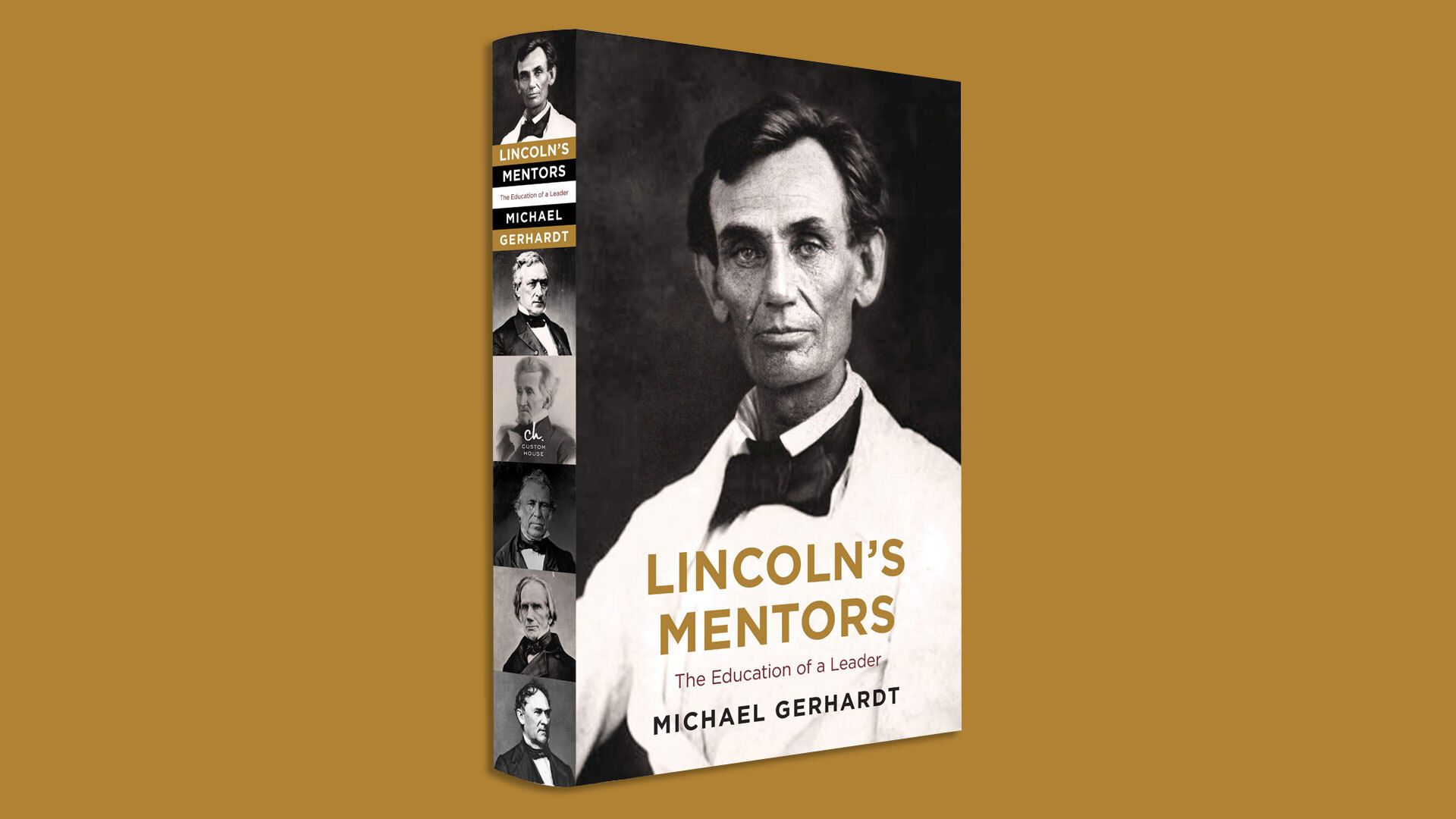 "Lincoln's Mentors: The Education of a Leader" — out Feb. 2, by Chapel Hill constitutional scholar Michael Gerhardt — has a vital lesson for anyone who's trying to succeed, or trying to help others succeed.
The book's big idea is that Lincoln, for all his gifts, was intentional about seeking out mentors who could help him master oratory, speechwriting, party politics, campaigning, conventions, executive power, managing a cabinet.
This is a twist on the advice Axios CEO Jim VandeHei gives our colleagues: Successful people are surprisingly willing to tell you what they know, and are usually flattered to be asked. So ask!
Professor Gerhardt writes:
The giant figure of Lincoln seated in the iconic monument ... captures the myth of Lincoln sitting alone, nearly godlike ... head and shoulders above the fray. That is not how Lincoln learned to lead.
📬 Thanks for sharing your holiday with us. Please invite your friends to sign up for Axios AM/PM.